Leveraging tools like Poptin   can significantly enhance your website's user engagement and conversion rates. Poptin is a user-friendly, drag-and-drop, no-code popup builder designed to optimize your online campaigns. It offers a variety of features, tools, and customizable templates, ensuring compatibility across both desktop and mobile devices. Specifically tailored for Shoplazza online stores, Poptin aids in converting visitors into leads, email signups, and sales. This is achieved through an array of options like lightboxes, overlays, bars, slide-ins, gamified popups, exit intent popups, click-to-call buttons, and email forms. Setting up the Poptin app   on your Shoplazza store is straightforward and can be the key to unlocking your website's full potential.
How to set up Poptin
1. Navigate to the Shoplazza app store: Head over to your Shoplazza Admin > Apps and click on Visit App Store.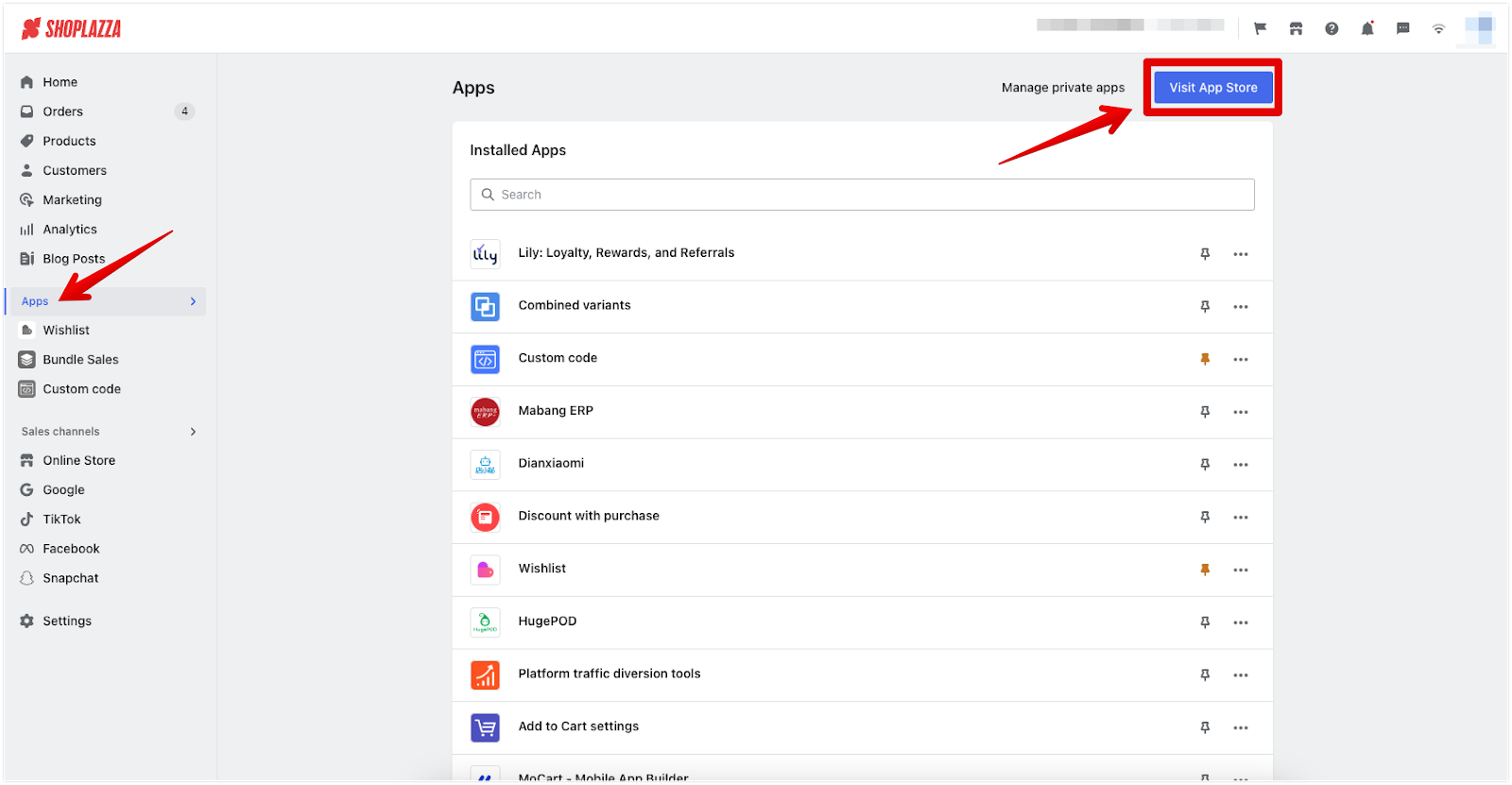 2. Install the app: After locating Poptin in the search results, click on the 'Add' button to begin the installation process.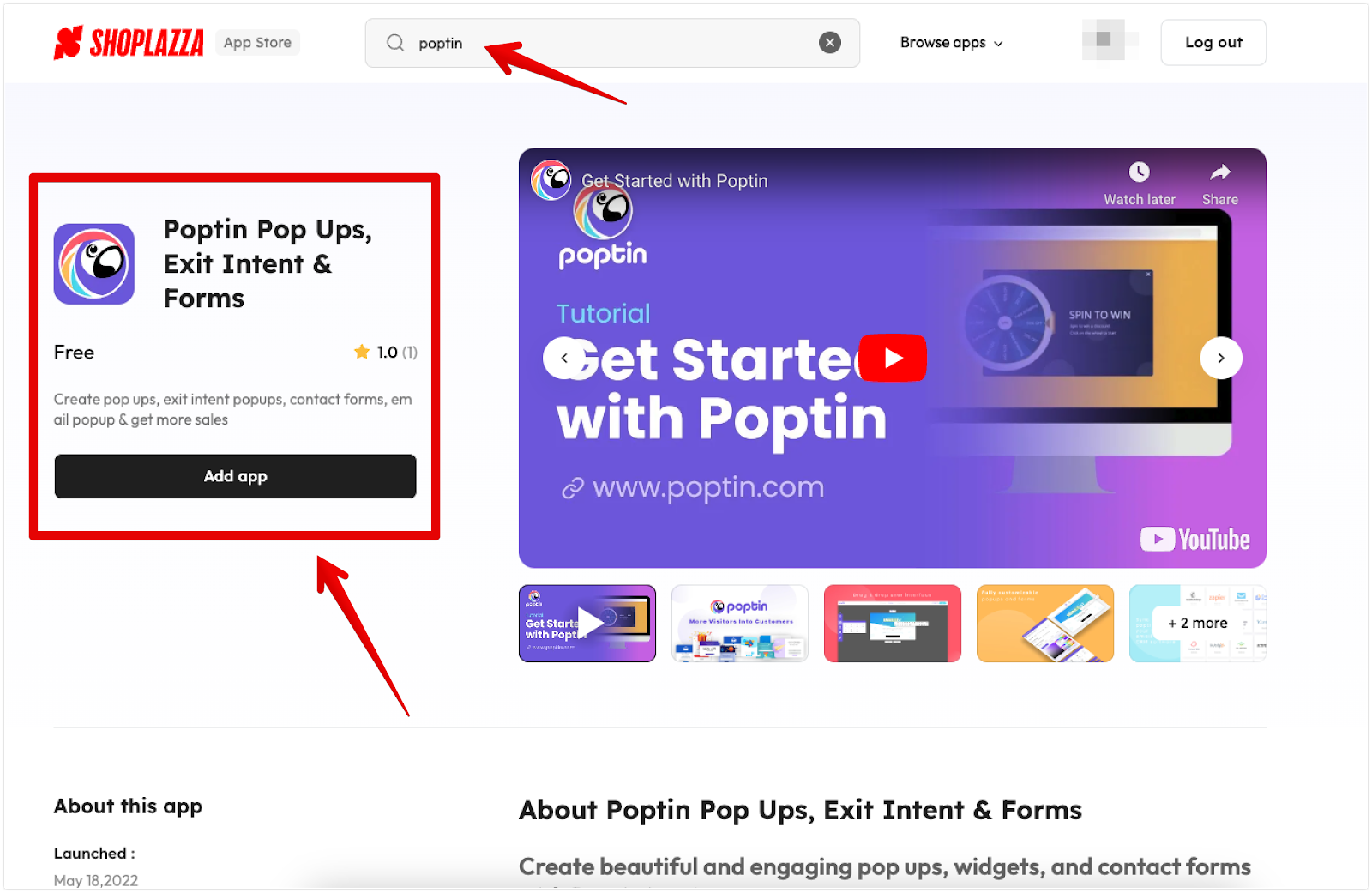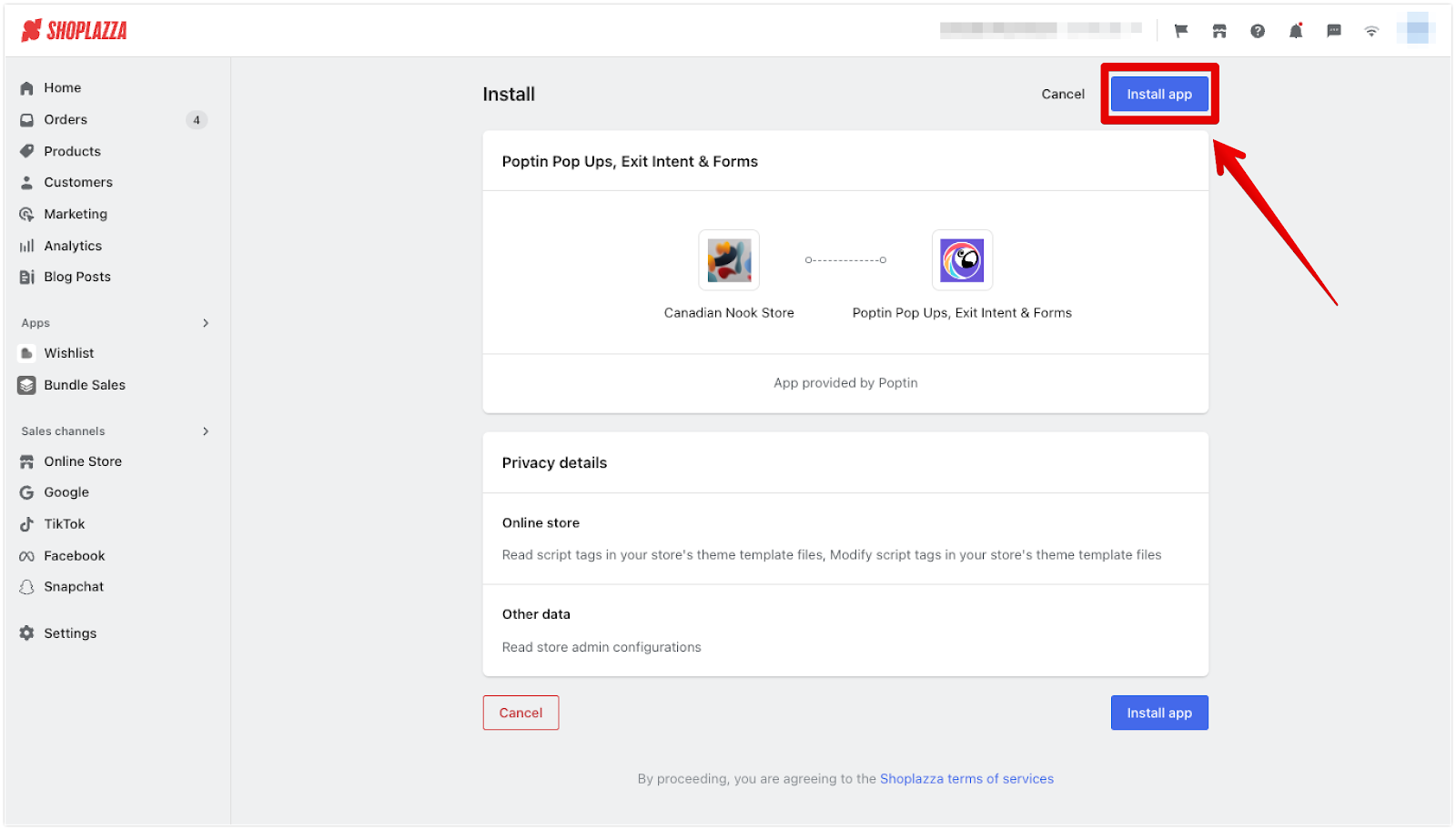 3. Account setup and login: Following the app installation, you will be redirected to Poptin's website. Here, you have the option to either sign up for a new account or log in if you already have one. Once logged in, you'll be directed to the admin page, indicating that the install is complete.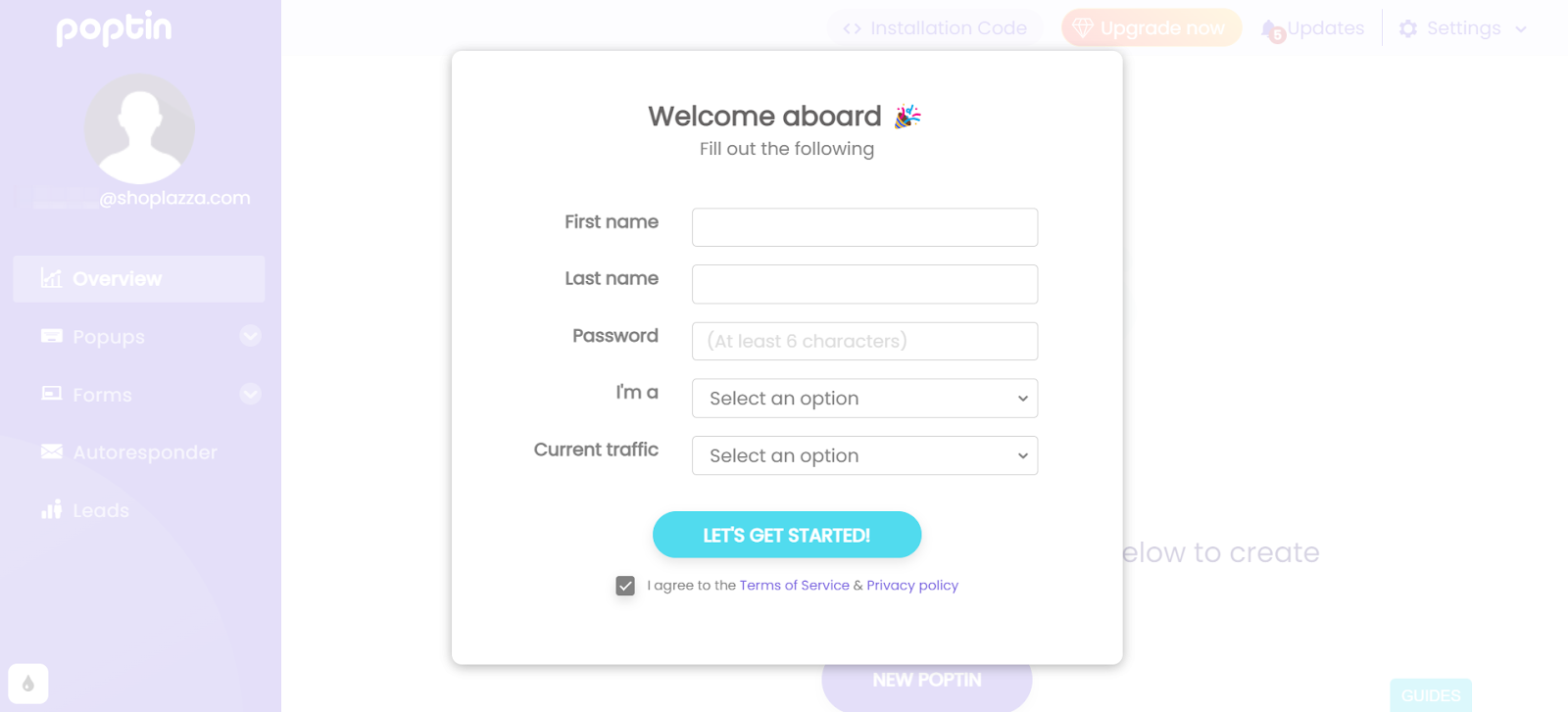 4. Configuring activities: Poptin offers various monthly subscription plans, including a free option, catering to diverse needs and scales of your operation. Once you've selected the plan that best suits your store's requirements, proceed to the admin page. Start configuring activities for your store, such as pop-ups, forms, and autoresponders.

5. Set up your campaigns: Tailor your campaigns to your preferences by choosing and configuring your templates.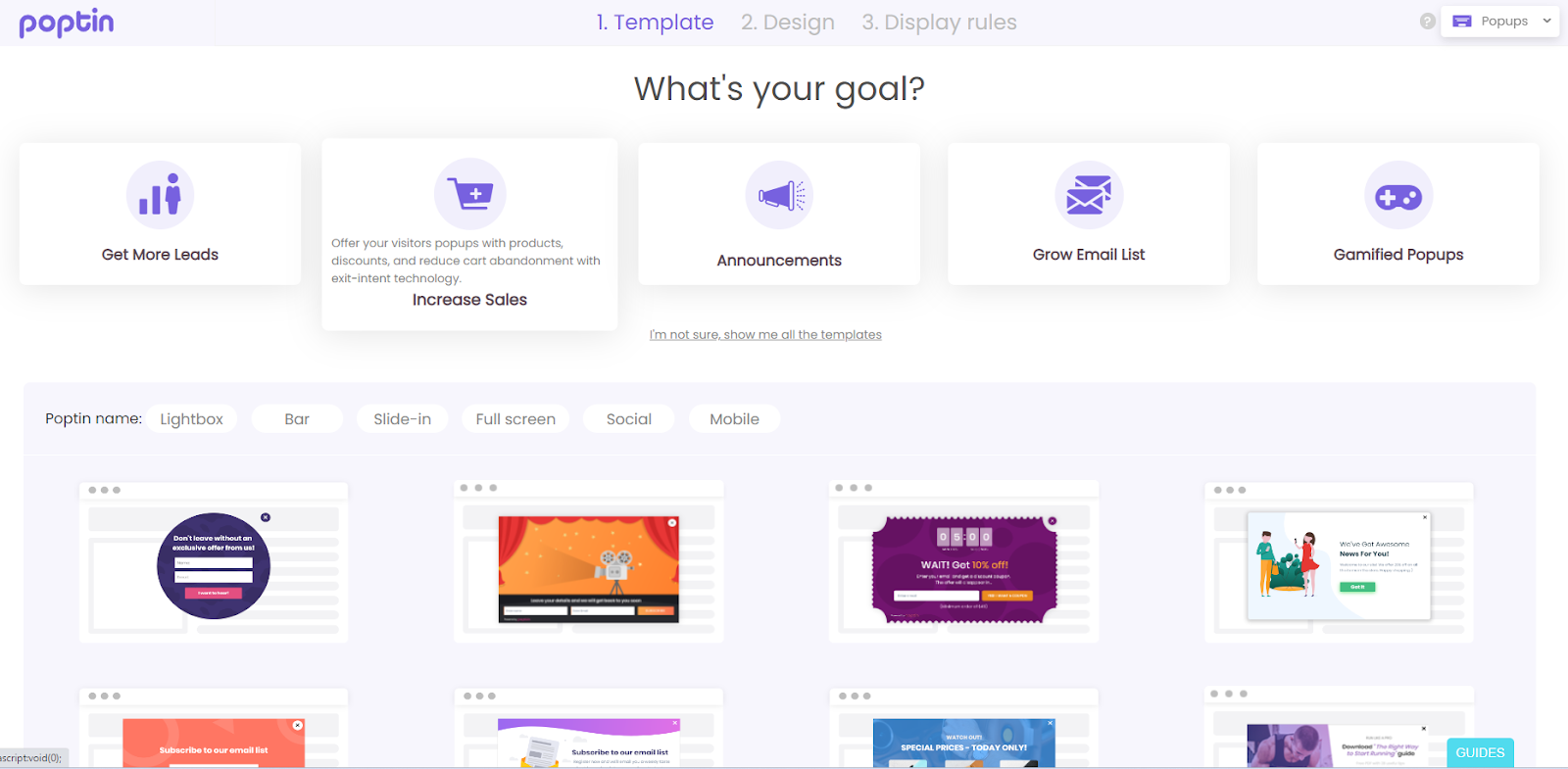 6. Link your domain: Connect your domain to have your campaigns display seamlessly on your associated store after completing the setup.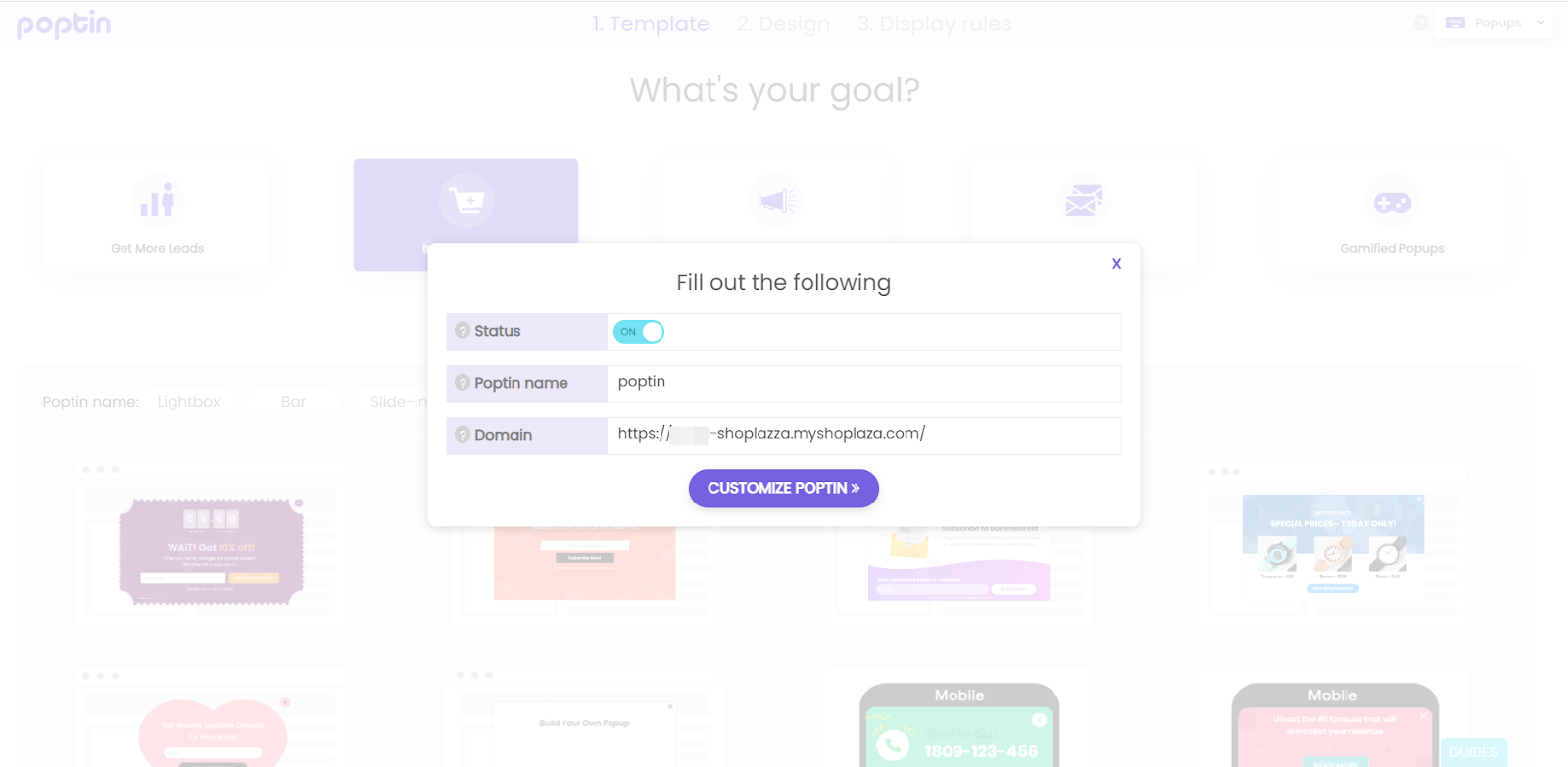 7. Design and rules: Customize your display and rules. Don't forget to click Publish when you finish. Your settings will be applied.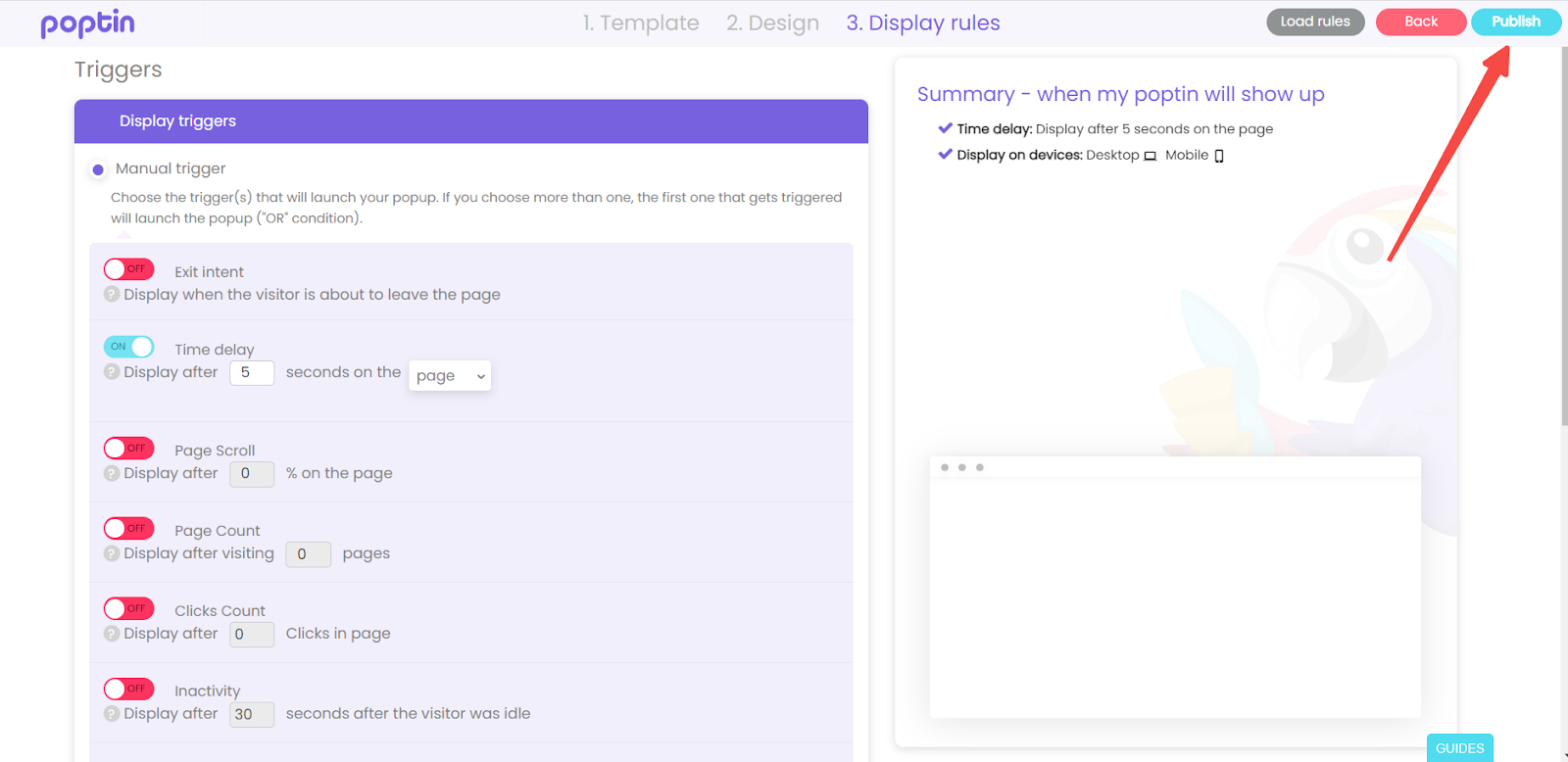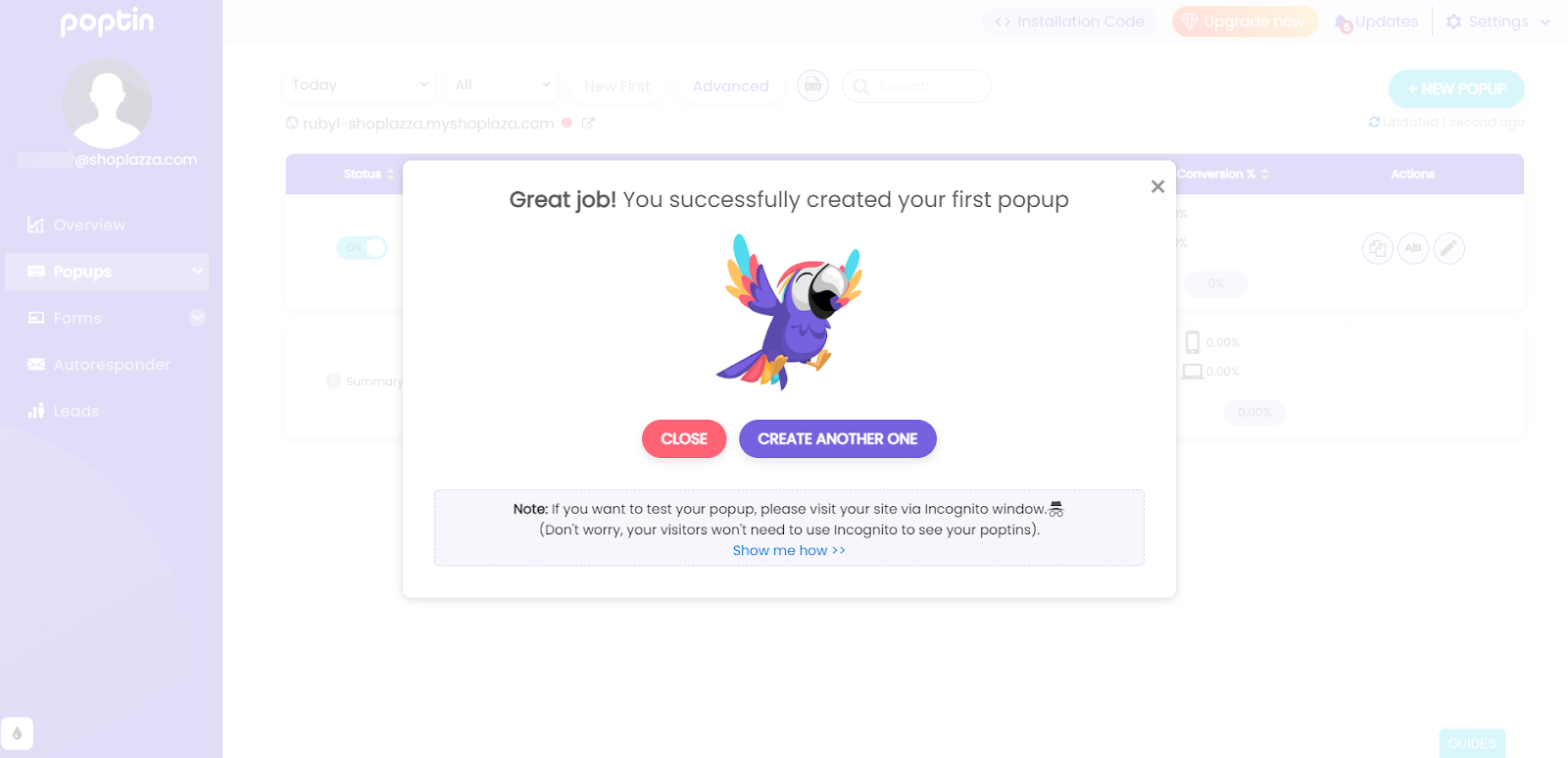 8. Preview your setup: Before finalizing, click on the designed image to preview how your setup will be displayed.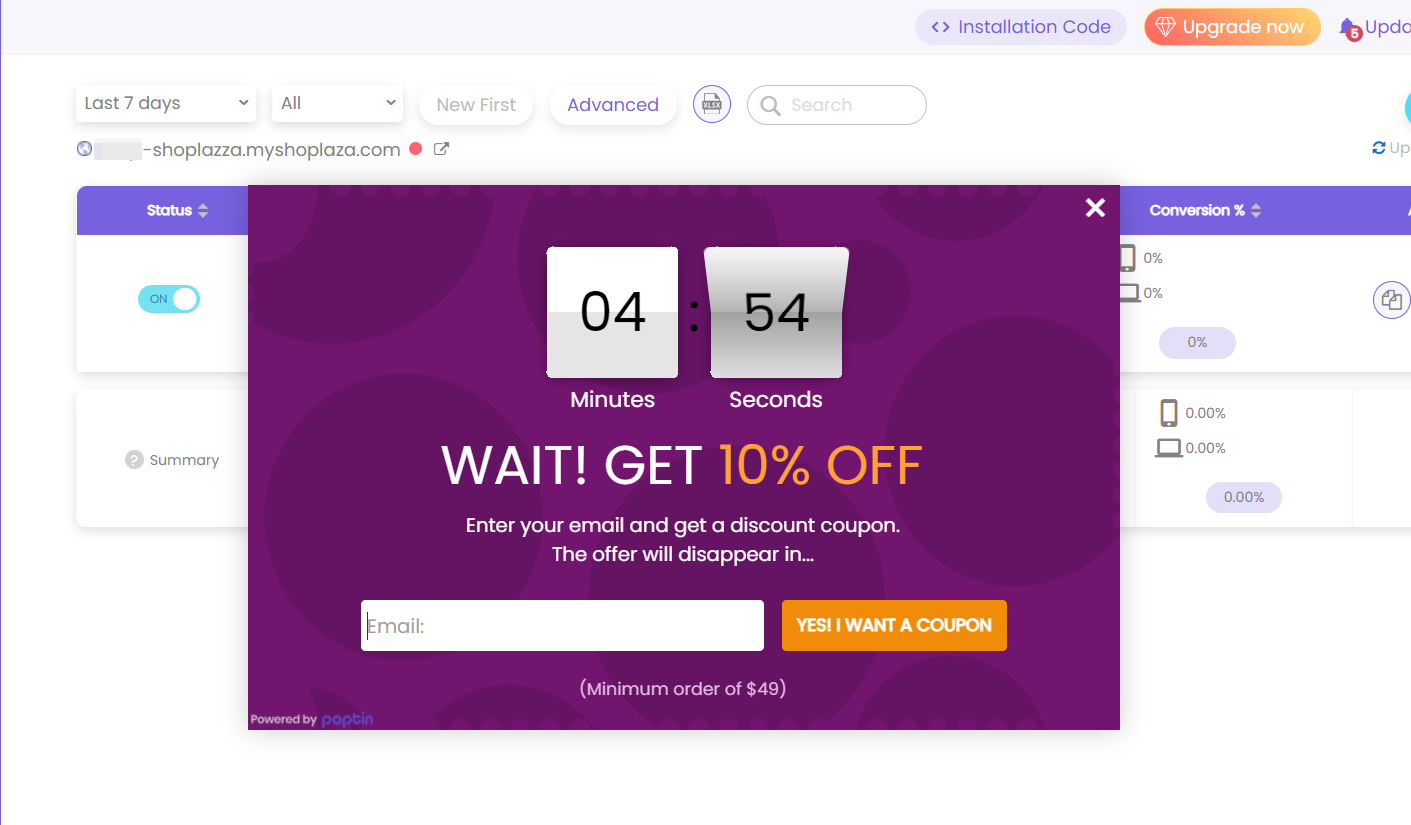 Setting up Poptin on your Shoplazza store is a crucial step towards enhancing your online presence and boosting conversions. By following these simple steps, you can efficiently integrate this powerful tool into your website, enabling you to create engaging and effective popups and forms. Embrace the opportunity to transform your site visitors into valuable leads and customers, and watch your e-commerce business flourish.