Understanding Payments
Payments is the process of receiving money from your customers when they make a purchase in your online shop. Getting to know what payment methods you can use to receive payments from your customers and how debit/credit card transactions are completed is an important part of expanding your business globally.
Customers are enabled to make a transaction via payment providers through various means. You can accept payments online without credit/debit cards by connecting with a payment provider, such as PayPal.
If you would like to receive payments directly from a credit/debit card, please refer to third-party providers and read Third-party payment providers & Credit / Debit card payments to distinguish the types of payment channels.
Before setting up payment methods, you may also want to carefully consider what payment methods work best based on the location of your business and where your customers live.
Adding your first payment method
1. From your Shoplazza admin > Settings > Payments, click on Add payment providers.
Note
Bogus Gateway is a payment provider that allows storefront users to place test orders on Shoplazza and go through the payment process by simulating real transactions. Please refer to How to place a test order through Bogus gateway to learn more.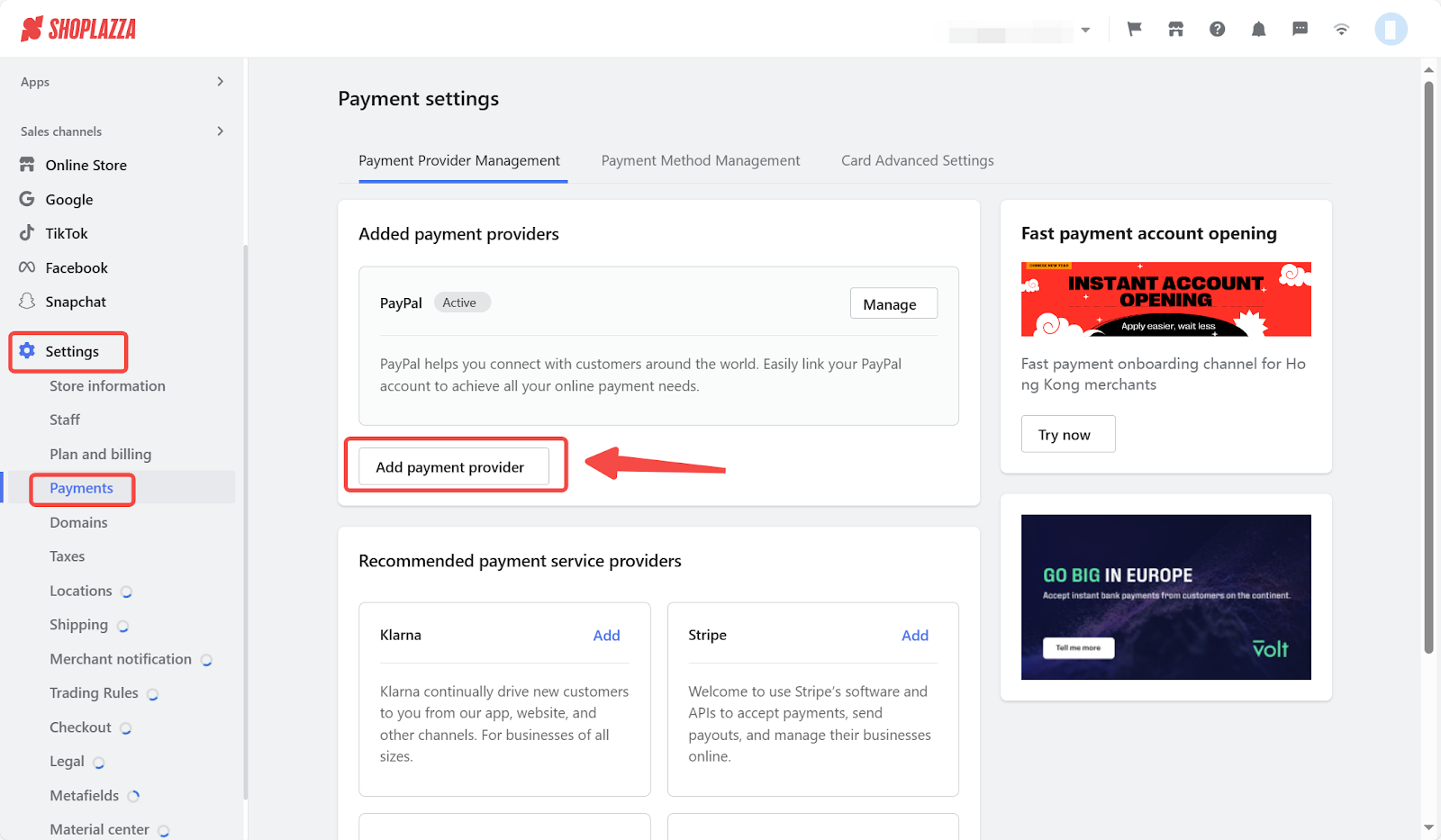 2. In this section, choose your payment methods (ie: visa / mastercard) or your payment provider (ie: PayPal, GooglePay, Apple Pay)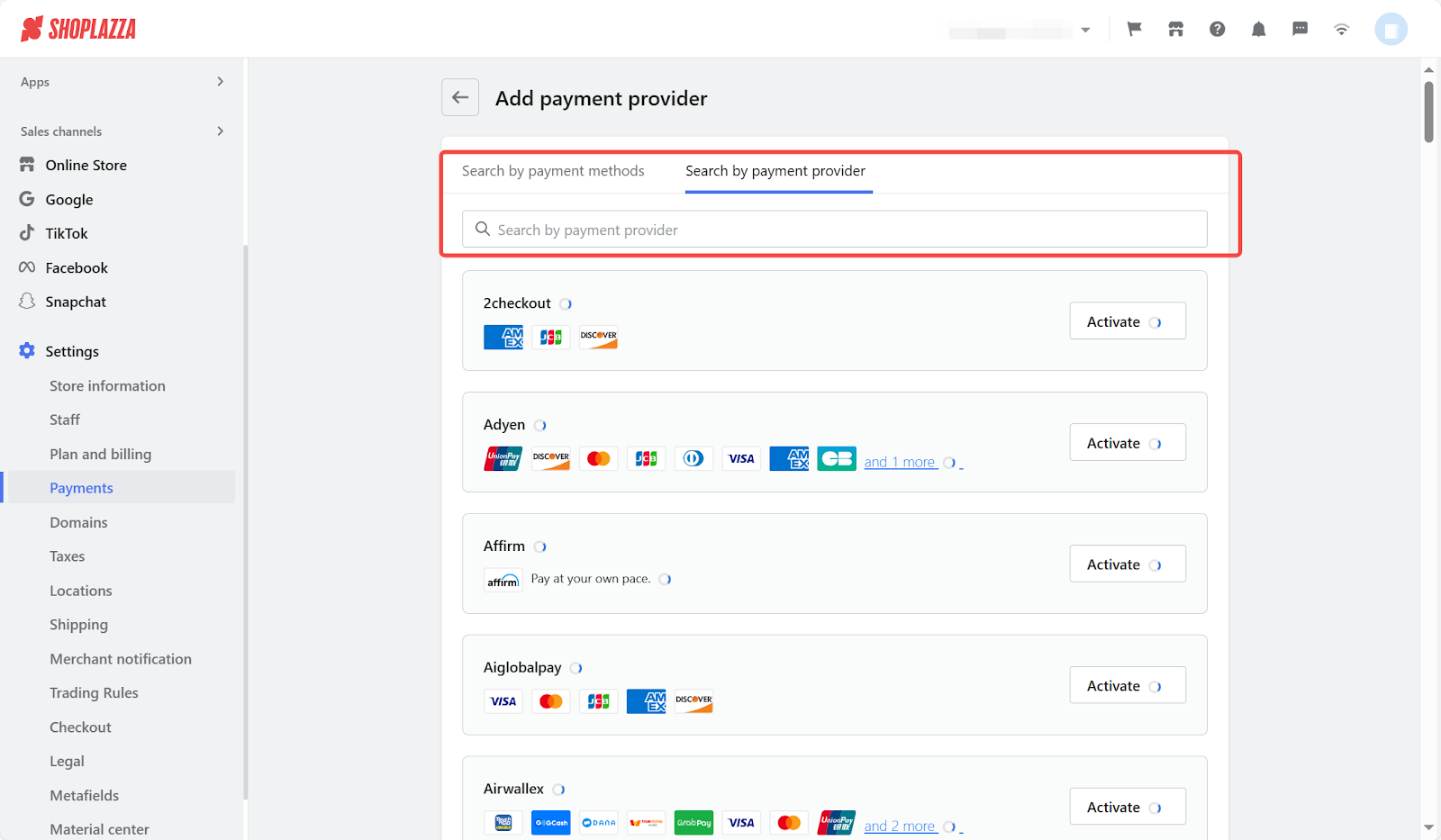 PayPal Example
To authorize PayPal as a payment method:
1. Switch over to the Search by payment provider tab, enter PayPal, and click Activate button.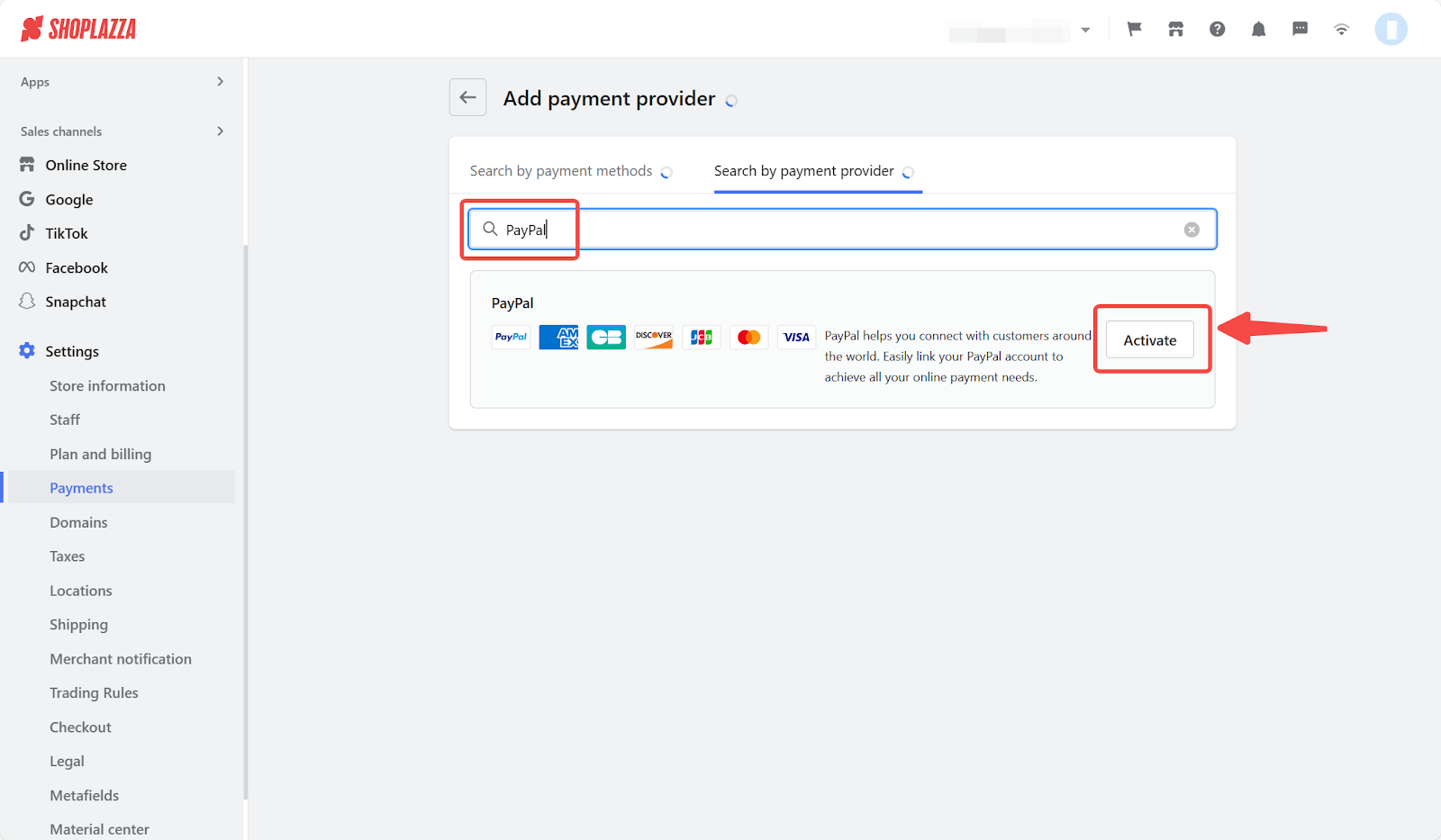 2. Choose to Authorize PayPal via API keys or One-click to authorize through PayPal.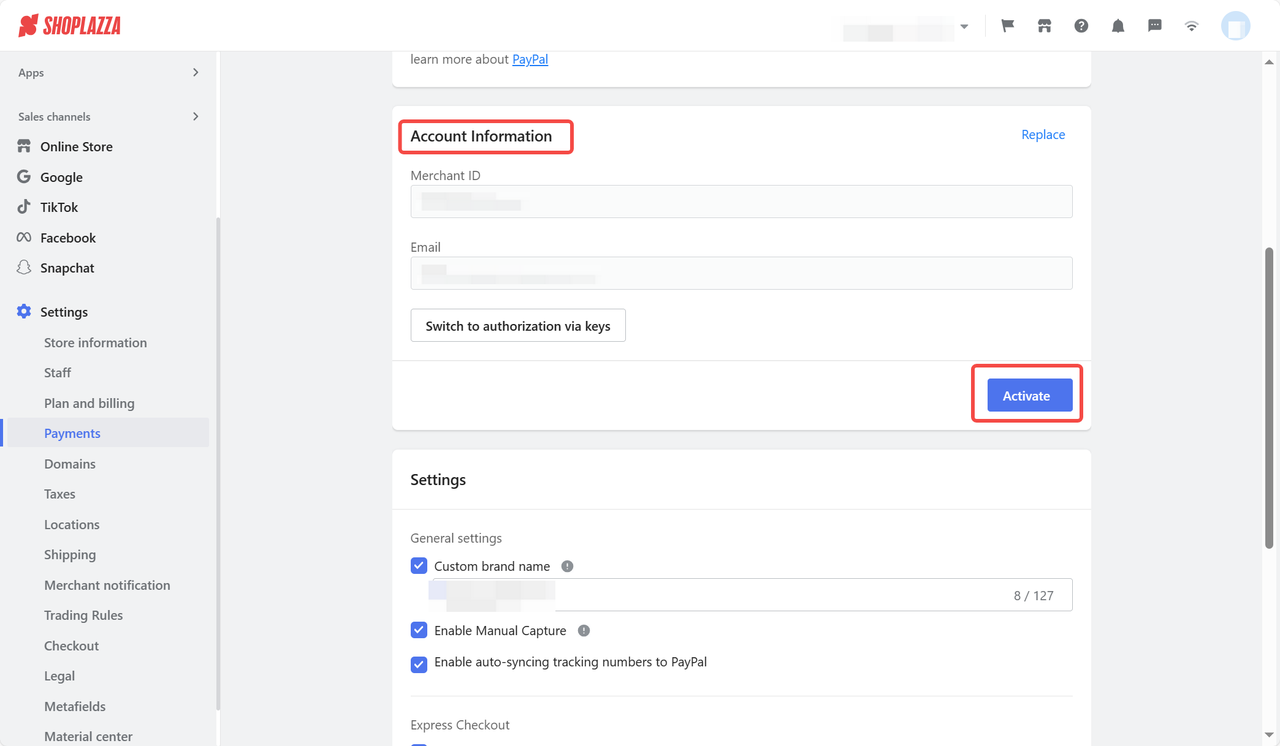 3. Click Activate when you complete.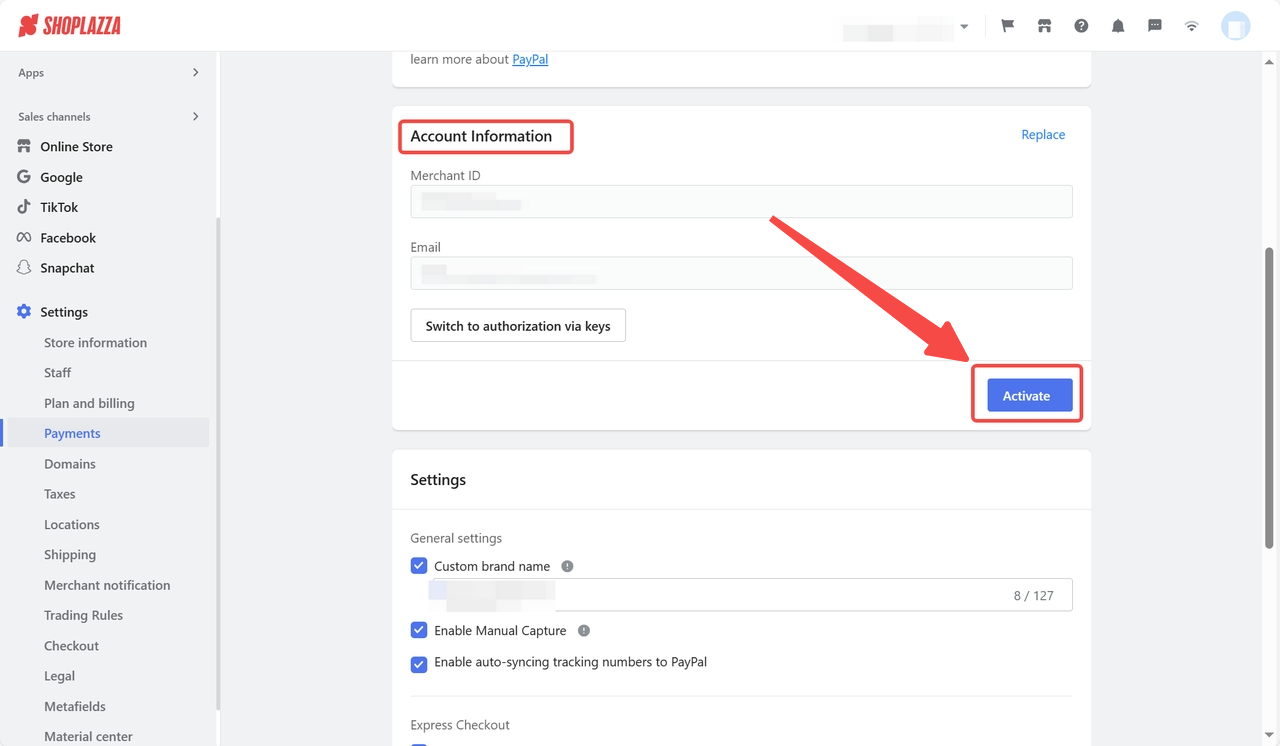 By following the above steps, you can easily add a payment method to your store in your Shoplazza admin. This will enable you to streamline your financial transactions, enhancing the shopping experience for your customers. By simplifying the payment process, you'll foster greater trust in your brand, leading to increased customer loyalty. Always remember, an efficient payment system is key to your store's success in the competitive e-commerce landscape.