If you are both a Shoplazza merchant and an Amazon merchant, leveraging your Shoplazza store to increase traffic to your Amazon store is a strategic move. This guide outlines simple steps to integrate these platforms effectively.
1. From your Shoplazza Admin > Products > All products, ensure the target products have the same information as those in your Amazon store. Or you can use our Skuowner app to grab Amazon's products and push them to Shoplazza stores. For more details on this, see Setting up the Skuowner app.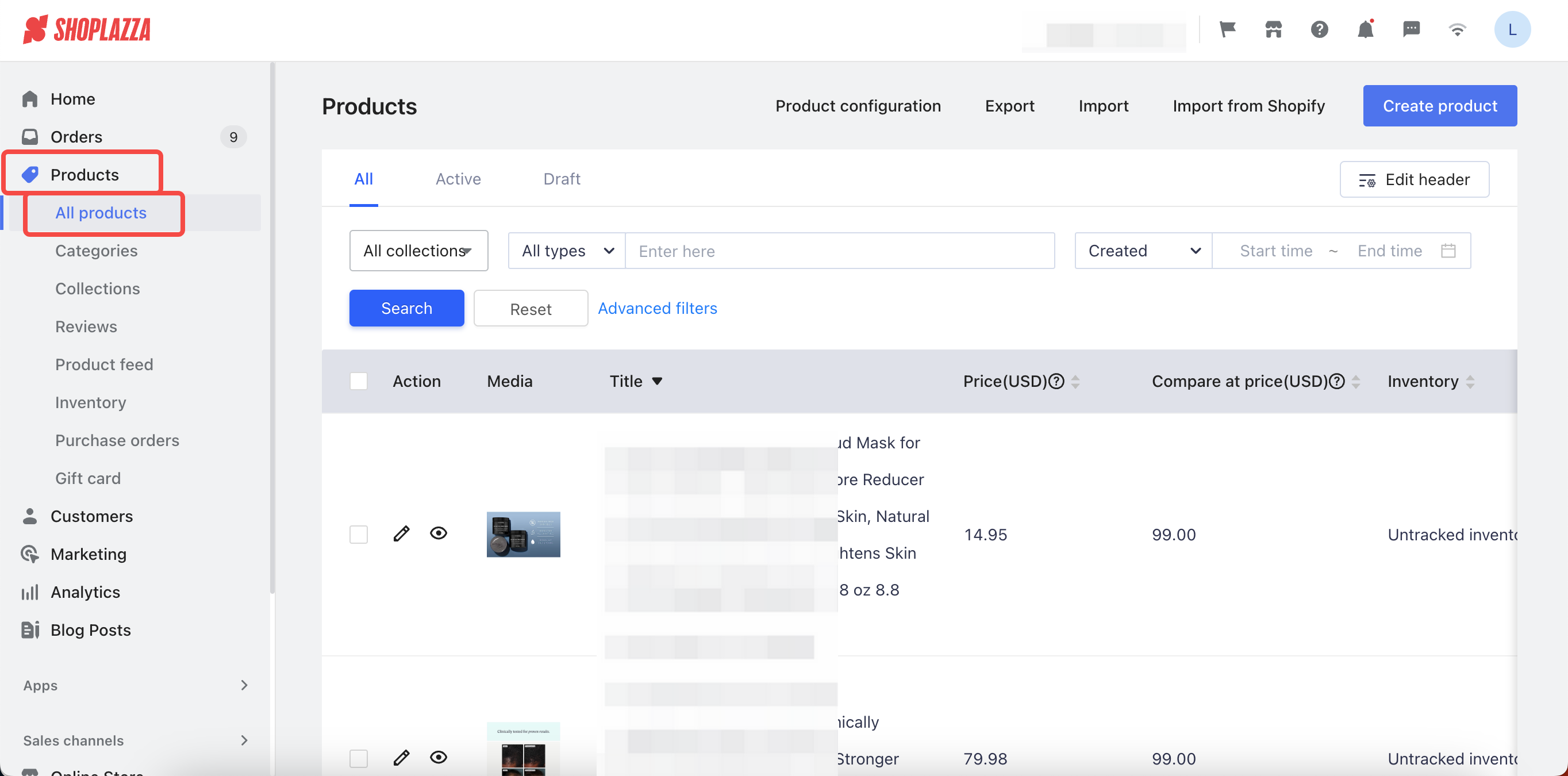 2. On your product pages, consider replacing the standard "Add to Cart" or "Buy Now" buttons with a custom button. This button can redirect customers to your Amazon store using the Platform traffic diversion tool  . For detailed instructions, see Setting up the Platform traffic diversion tools app.
3. Synchronize any discount codes from your Amazon store with the Amazon coupon code   in Shoplazza. This integration helps maintain consistency in promotions across both platforms. For more information, consult Setting up the Amazon coupon codes app.