Shopping ads Customer Reviews
By embedding a piece of code into the website, a survey can be provided to customers after they have completed checkout. Google will collect such review scores in the future, and when the number of scores reaches a certain threshold, it can be displayed to customers in the form of additional information in the advertisement, thereby improving the effectiveness of the advertisement.
1. Send a survey.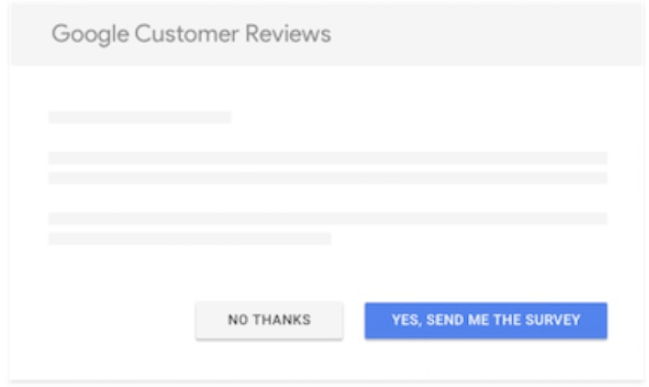 2. After customers confirm that they are willing to share their reviews, they will receive a review form in the email in 24 hours.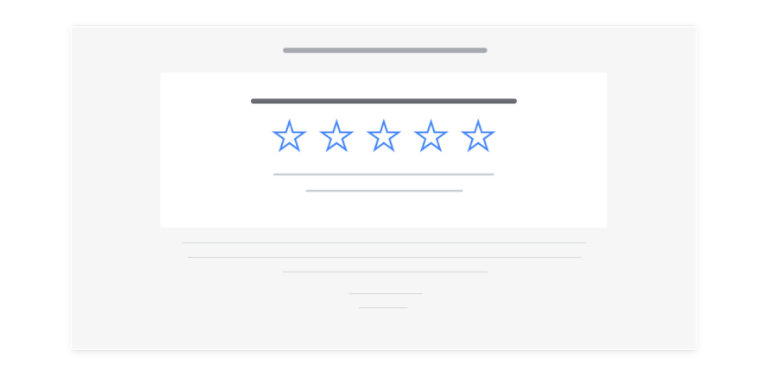 3. When 100 reviews are collected, customer ratings will be displayed to customers as ad additional information.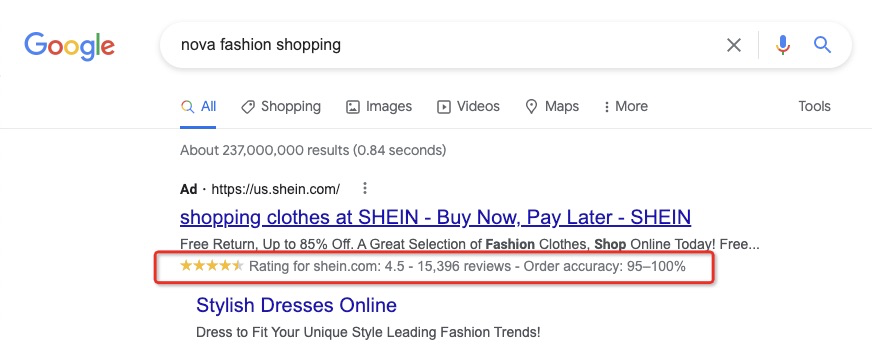 1. Start here: SHOPLAZZA admin > Marketing > Google > Function > Shopping Campaign
2. In Shopping ads, click Customer Reviews and you need to activate the customer reviews in GMC before you can activate the following ratings.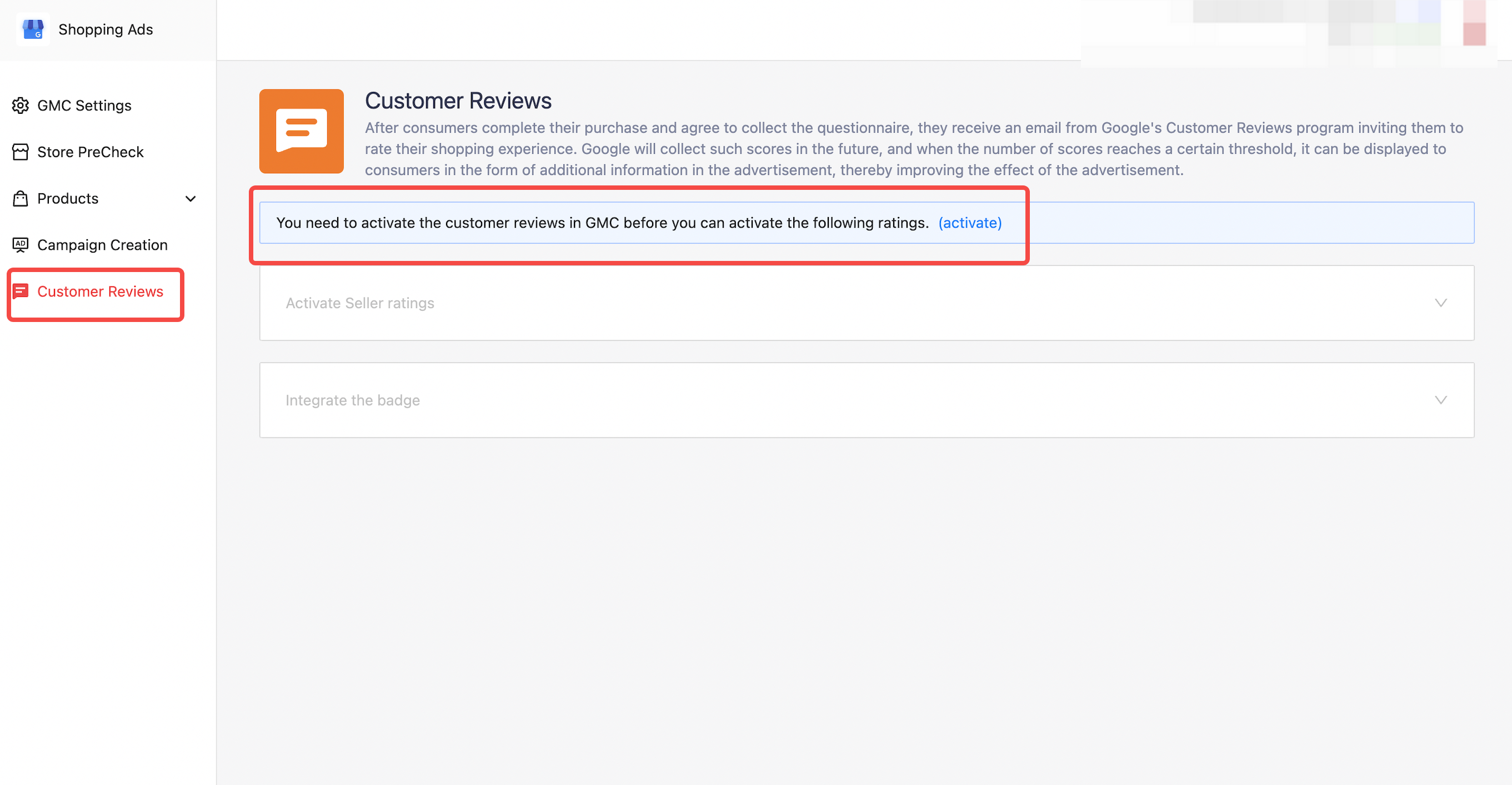 3. Enable the Customer Reviews Program in GMC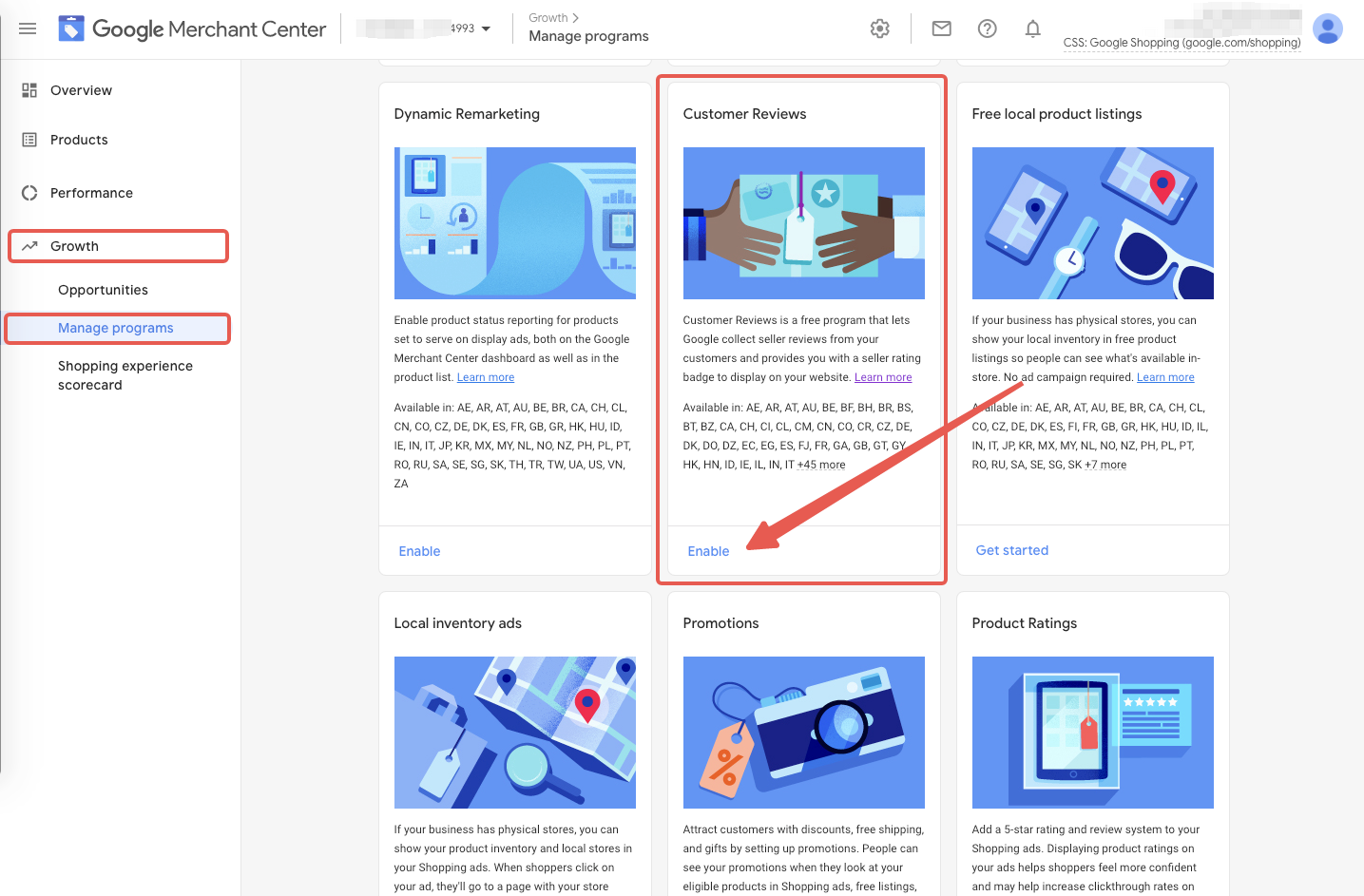 4. Go back to the store admin and confirm that the customer reviews program has been Activated.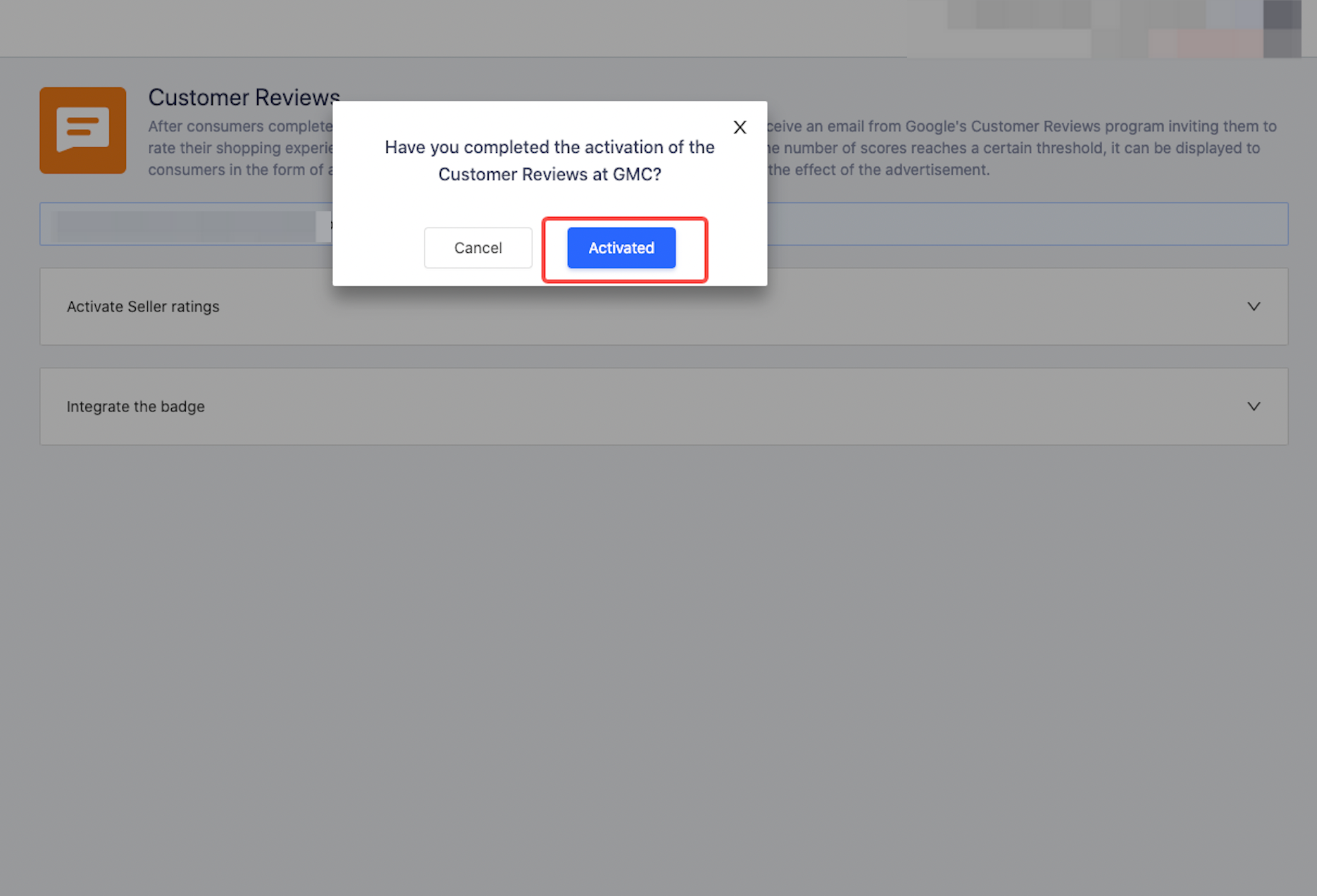 5. After the Seller ratings is activated, once customers placed an order, their ratings will be collected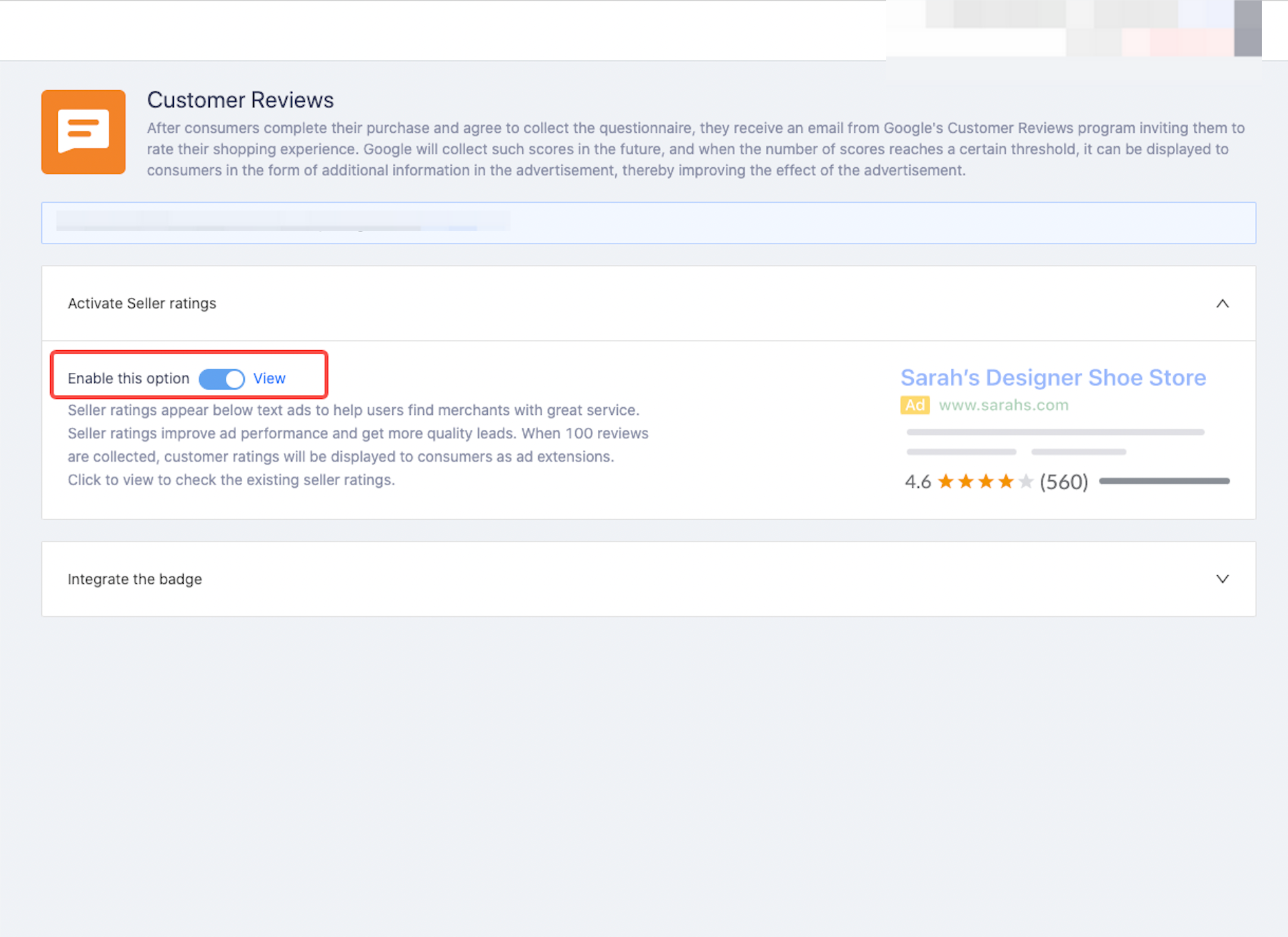 6. Before enabling the review badge, you need to activate seller ratings first.
After the review badge is enabled, the badge will be added to your website for display (not recommended when there is no rating or low rating). The badge will display your current seller rating.