Customers with different backgrounds have different needs for the data units of the size chart (Imperial/Metric). Setting up multi-unit switching for the size chart can effectively meet the needs of both.
1. Start here:SHOPLAZZA admin > Apps > visit App Store > Size Chart Guide > Create size guide.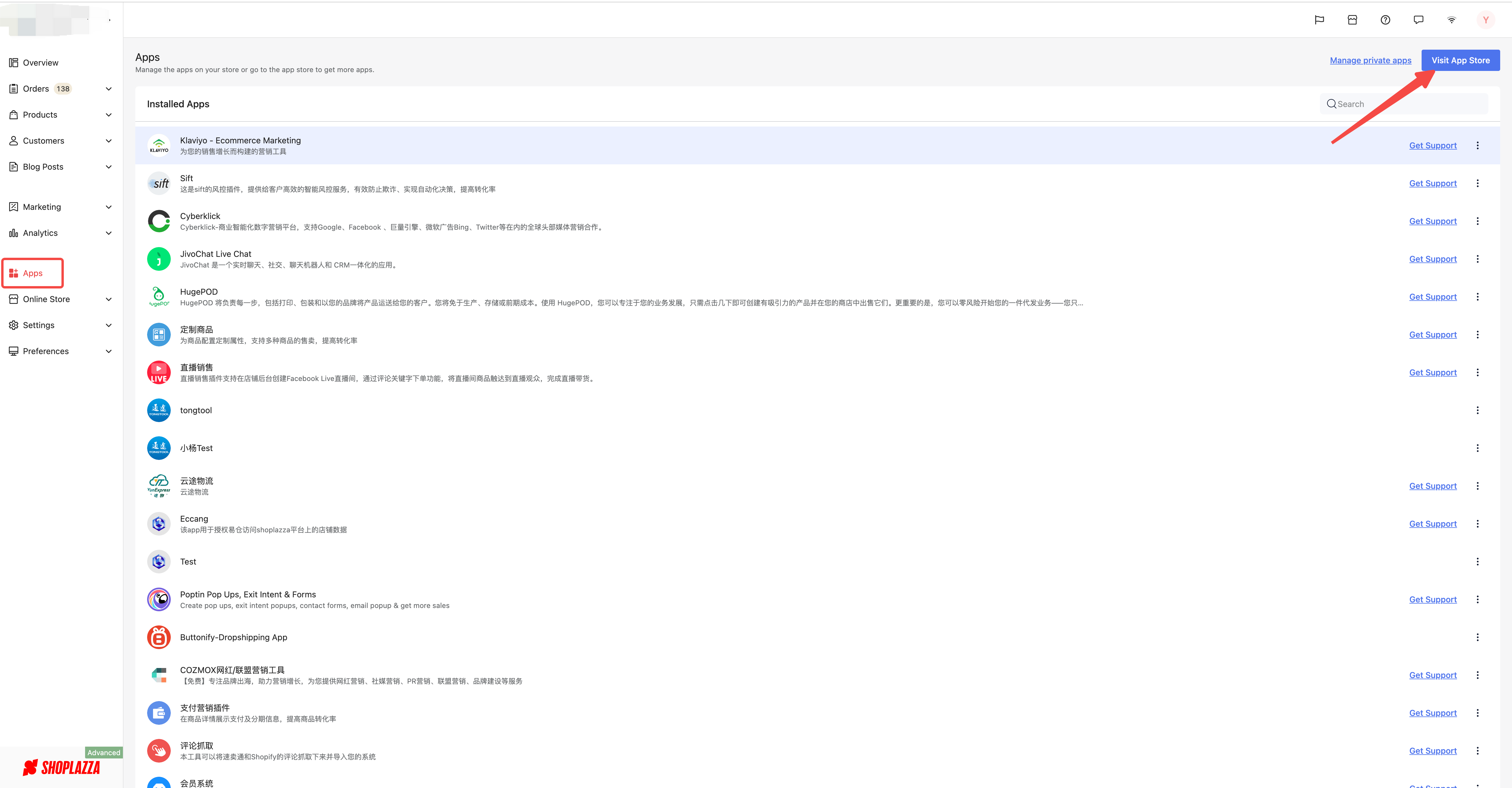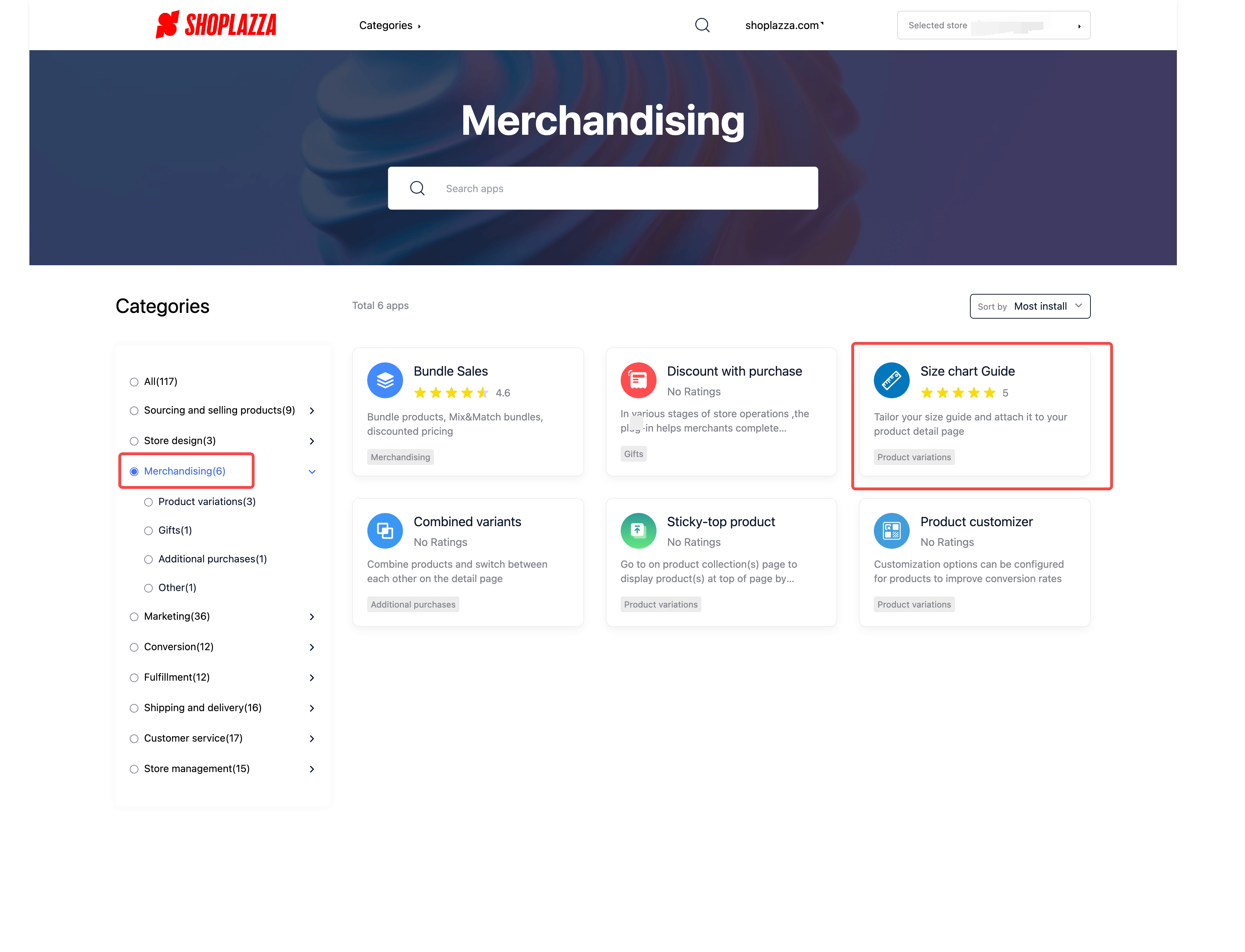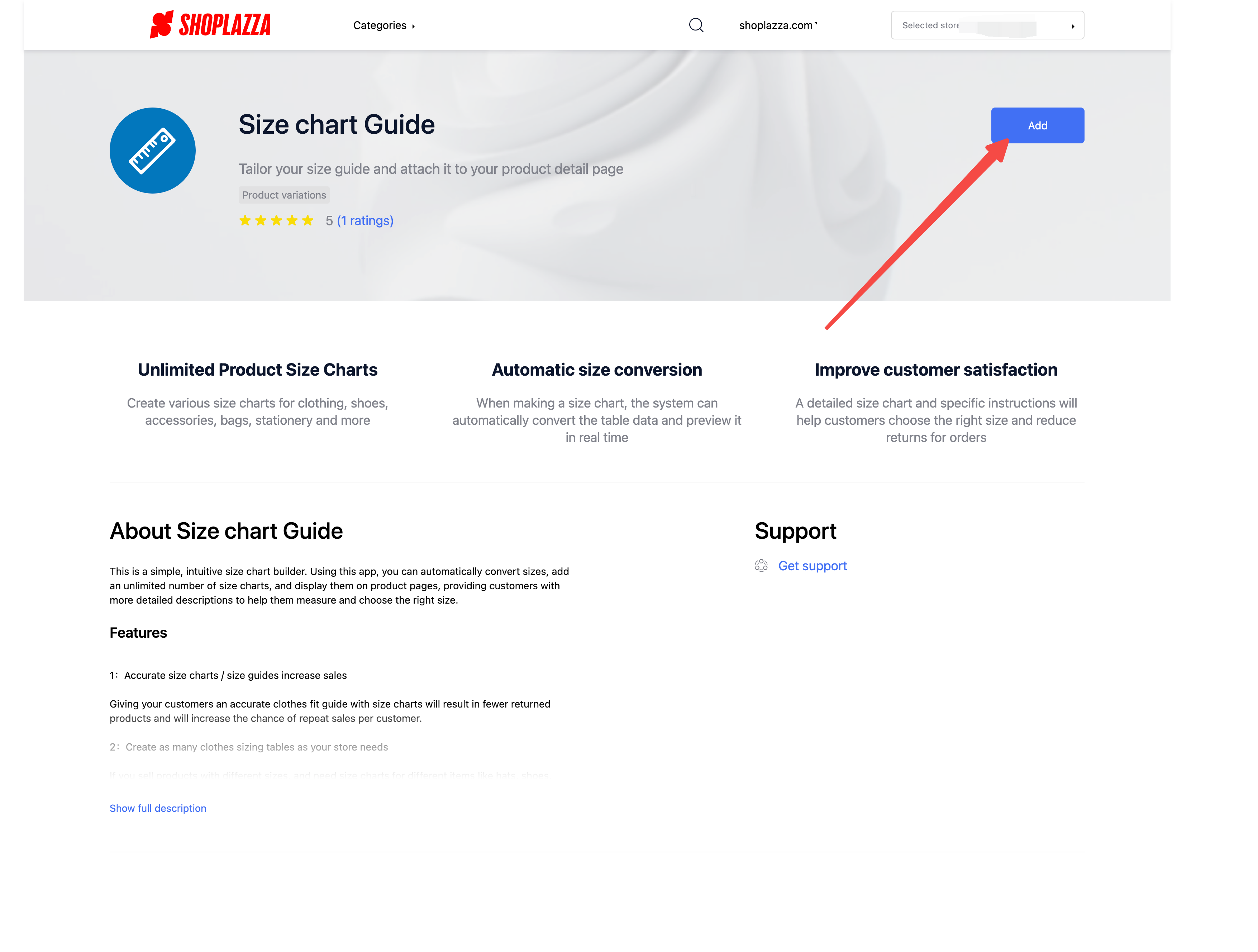 2. Click the created size chart to edit or directly Create Size Guide in the App.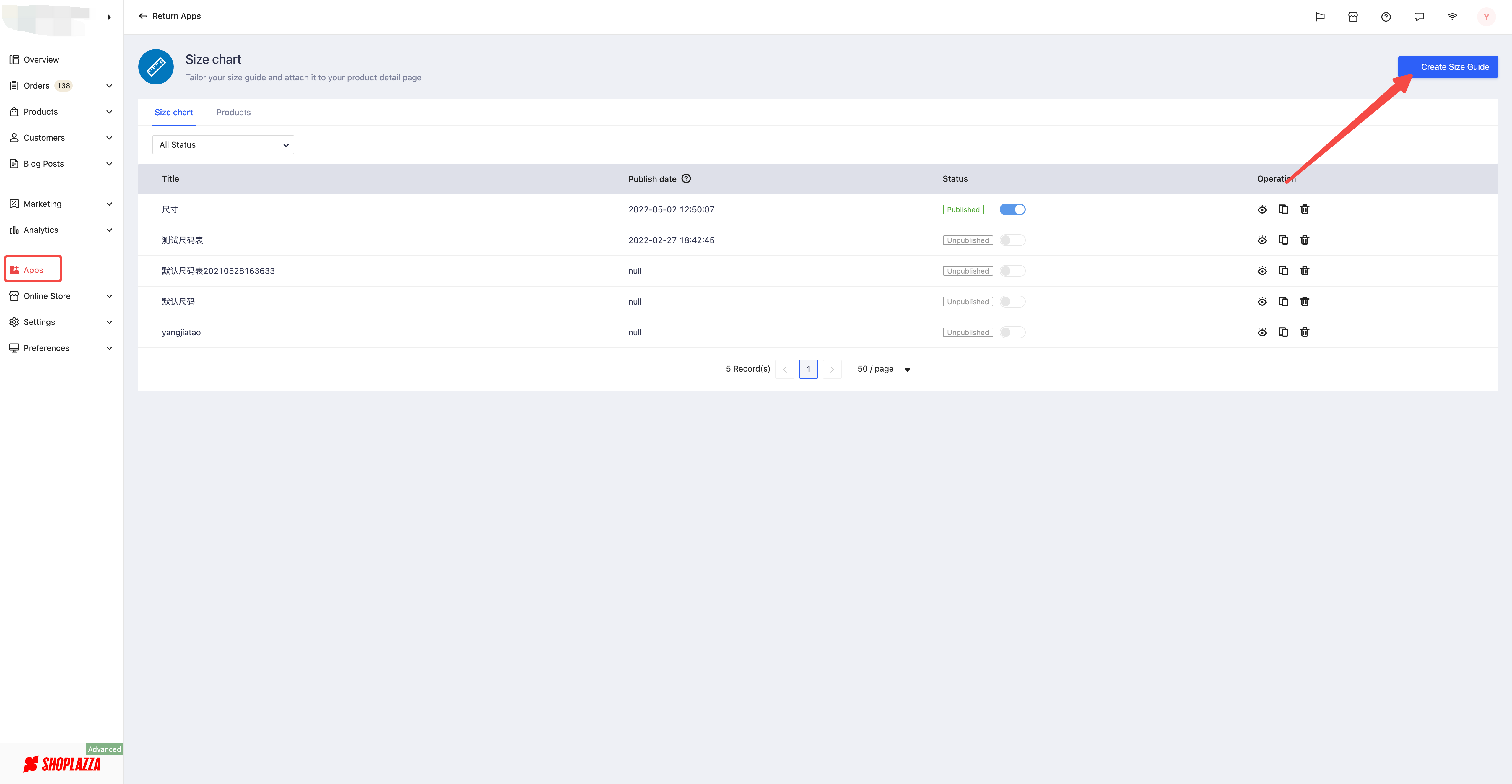 3. Find the Multi-unit changeover switch below the table and turn it on.
4. In the pop-up window, select the Type of measurement, Primary unit and Secondary unit.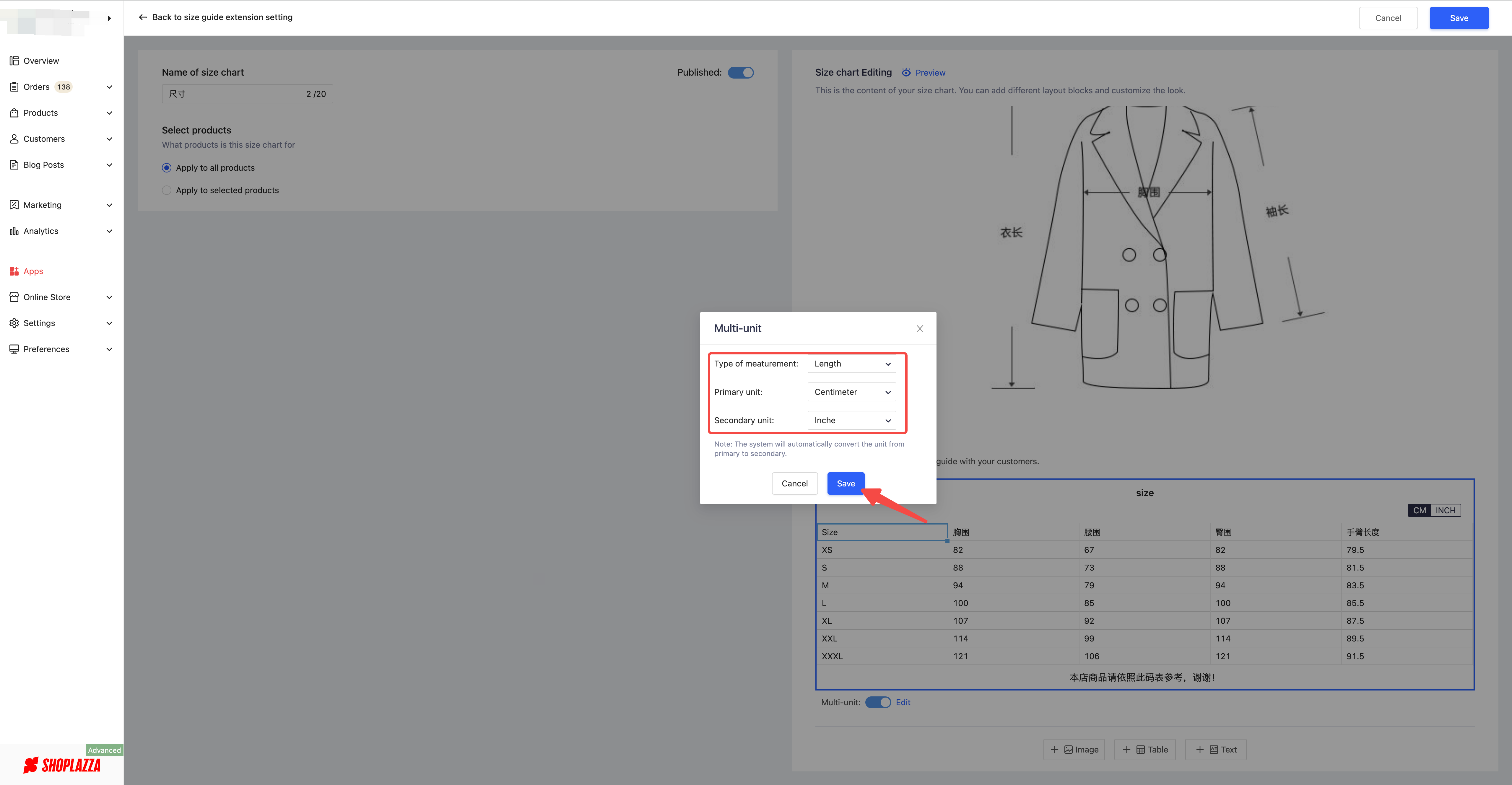 Note
After enabling multi-unit conversion, you can only edit the table data under the primary unit, not the table data under the secondary unit. The system will automatically convert the data according to the relationship between units. (Only converts data in pure numeric cells)
5. Click Save to complete the settings.