1. Log into the domain provider's website. Let's use GoDaddy as an example.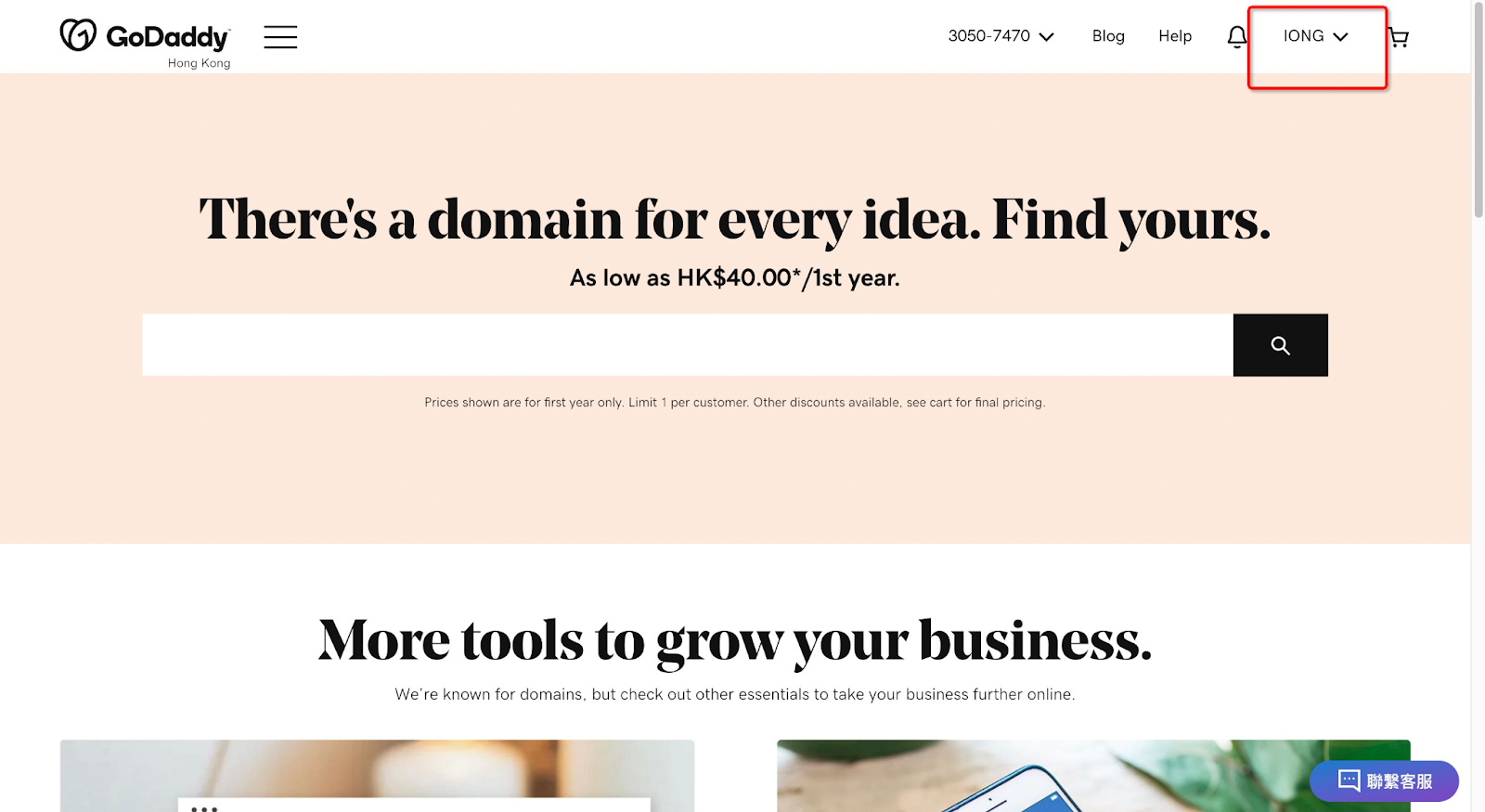 2. Select the Domain you want to resolve under All products and services. Click DNS to proceed.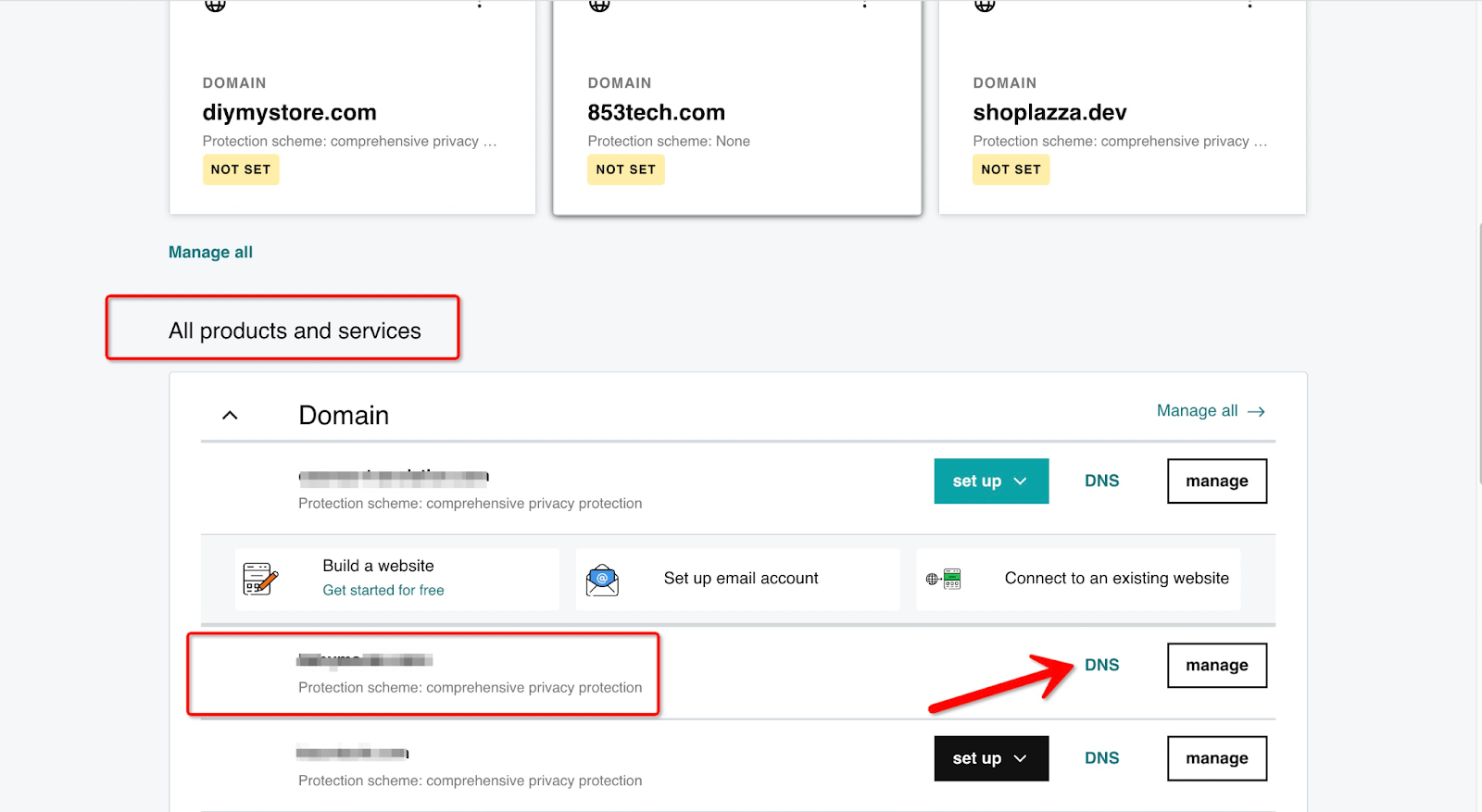 3. Add record: On the DNS Management page, Click "Add" to add the information provided by Shoplazza into the form. We recommend setting the TTL to 30 minutes.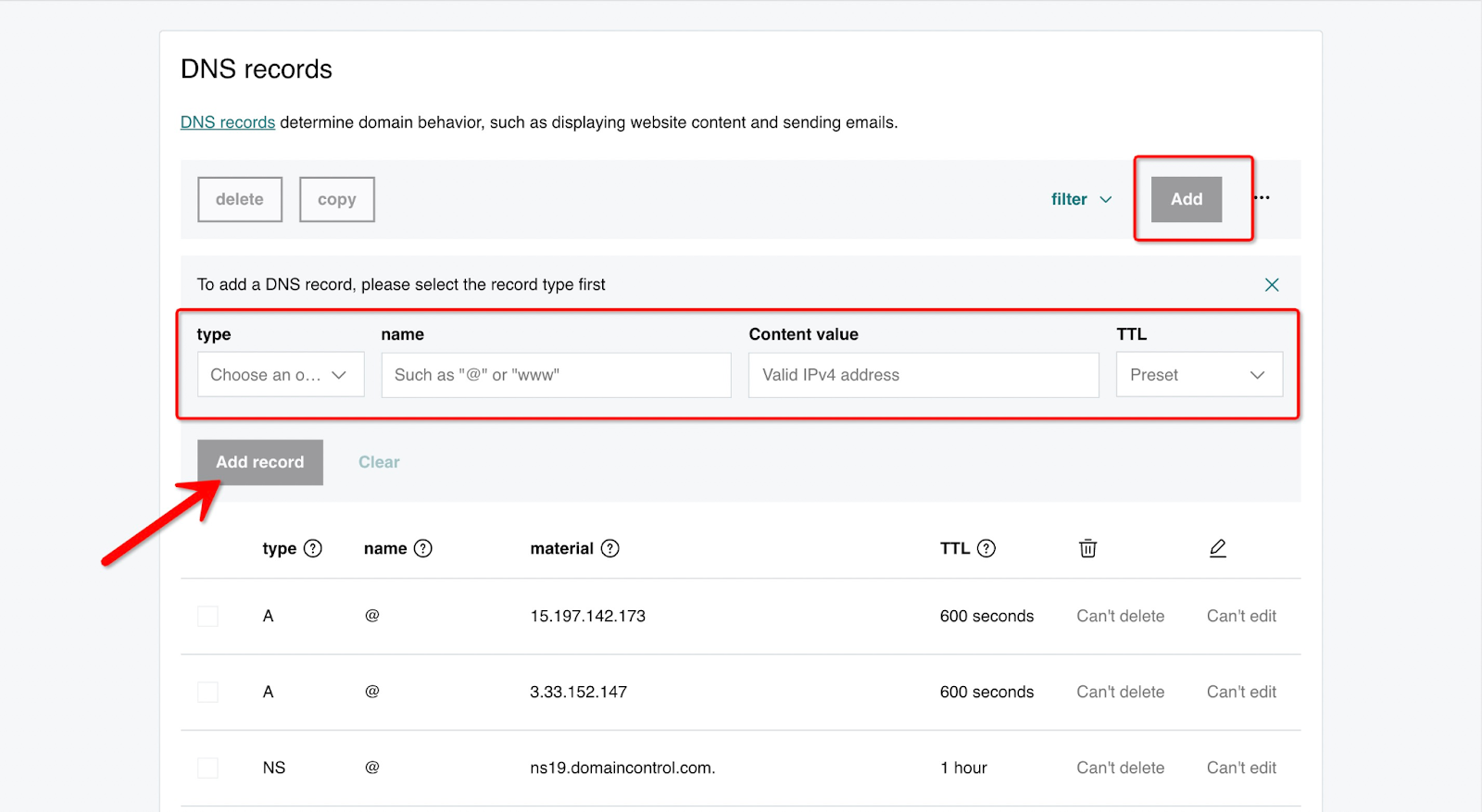 4. Once the record is correctly added, you'll see the added value in the DNS record list. You can delete or edit the record as needed.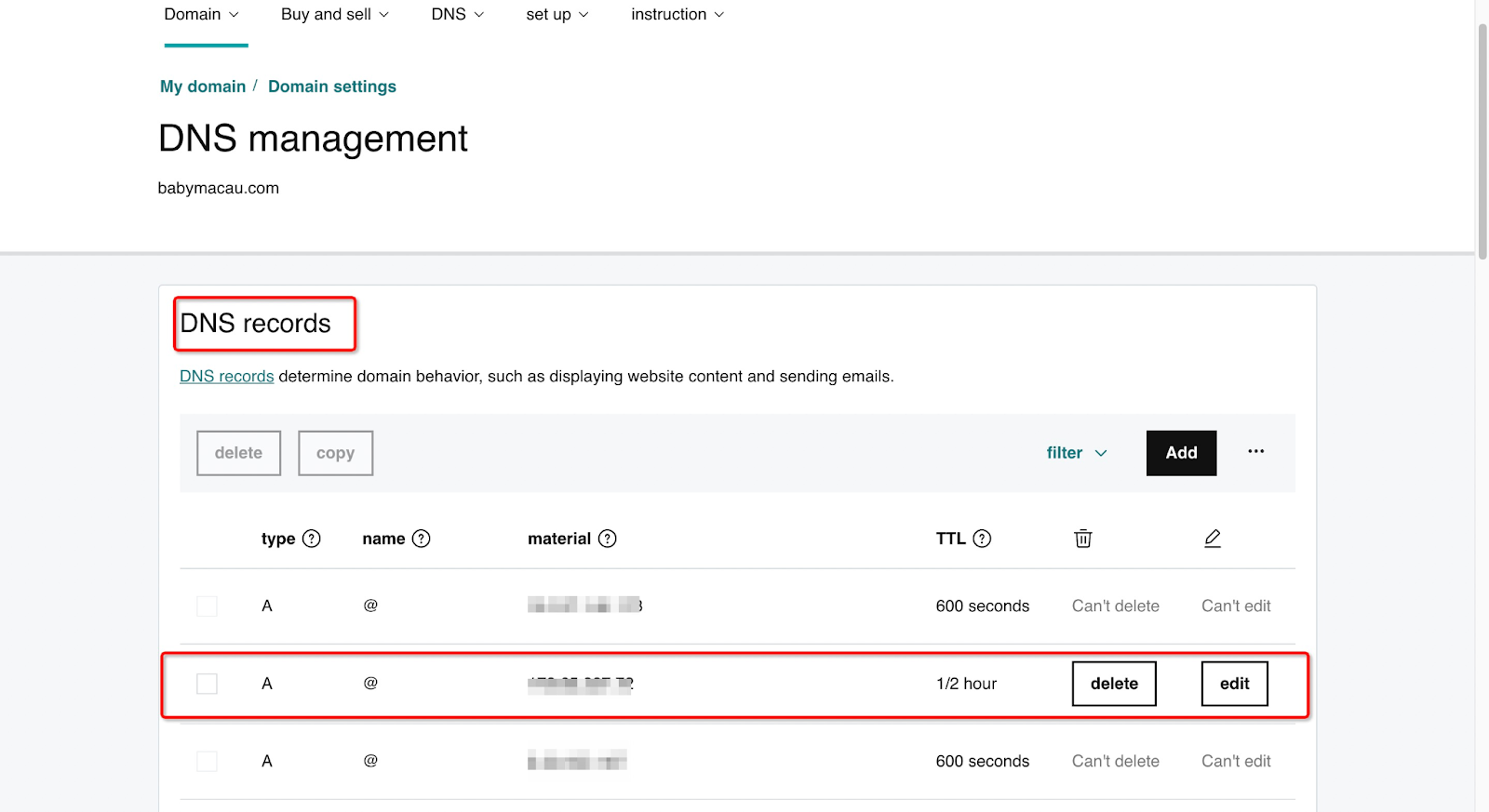 5. Once the DNS verification is successfully completed, go to the domain list in the Shoplazza admin to see whether the domain is connected.
Note:
The DNS value change takes 10 minutes or more.

The switchover time varies based on the DNS server location of the DNS service provider.

If your initial verification failed, please try again later.
Related topic
How do I deal with problems encountered during domain resolution?