Pointing my DNS records
Please follow the below steps to configure in advance, if your acquired domain is hosted by Godaddy:
1. Log in to your Godaddy account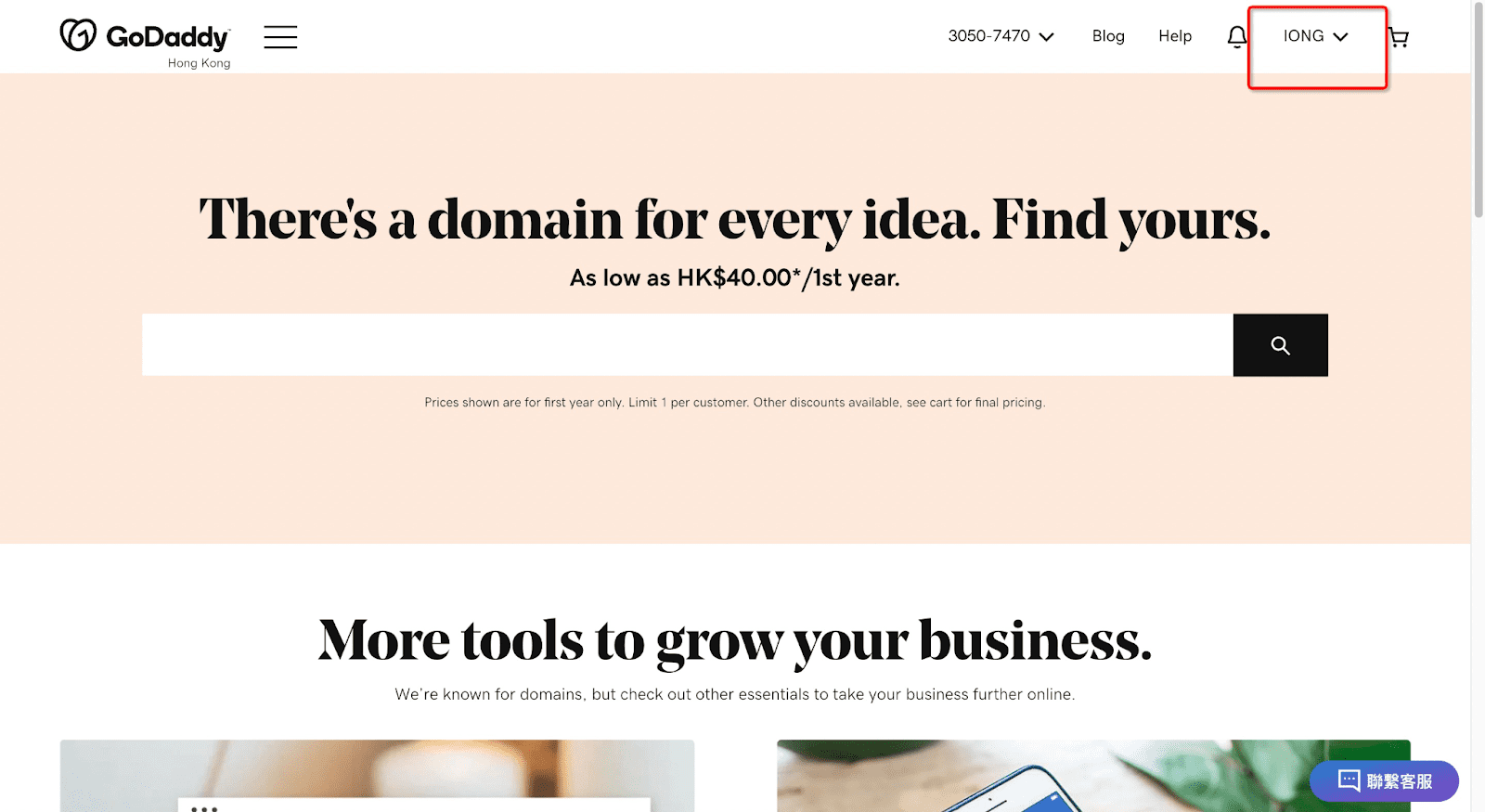 2. Navigate to All products and services, refer to the section under and click DNS to the right of your domain name.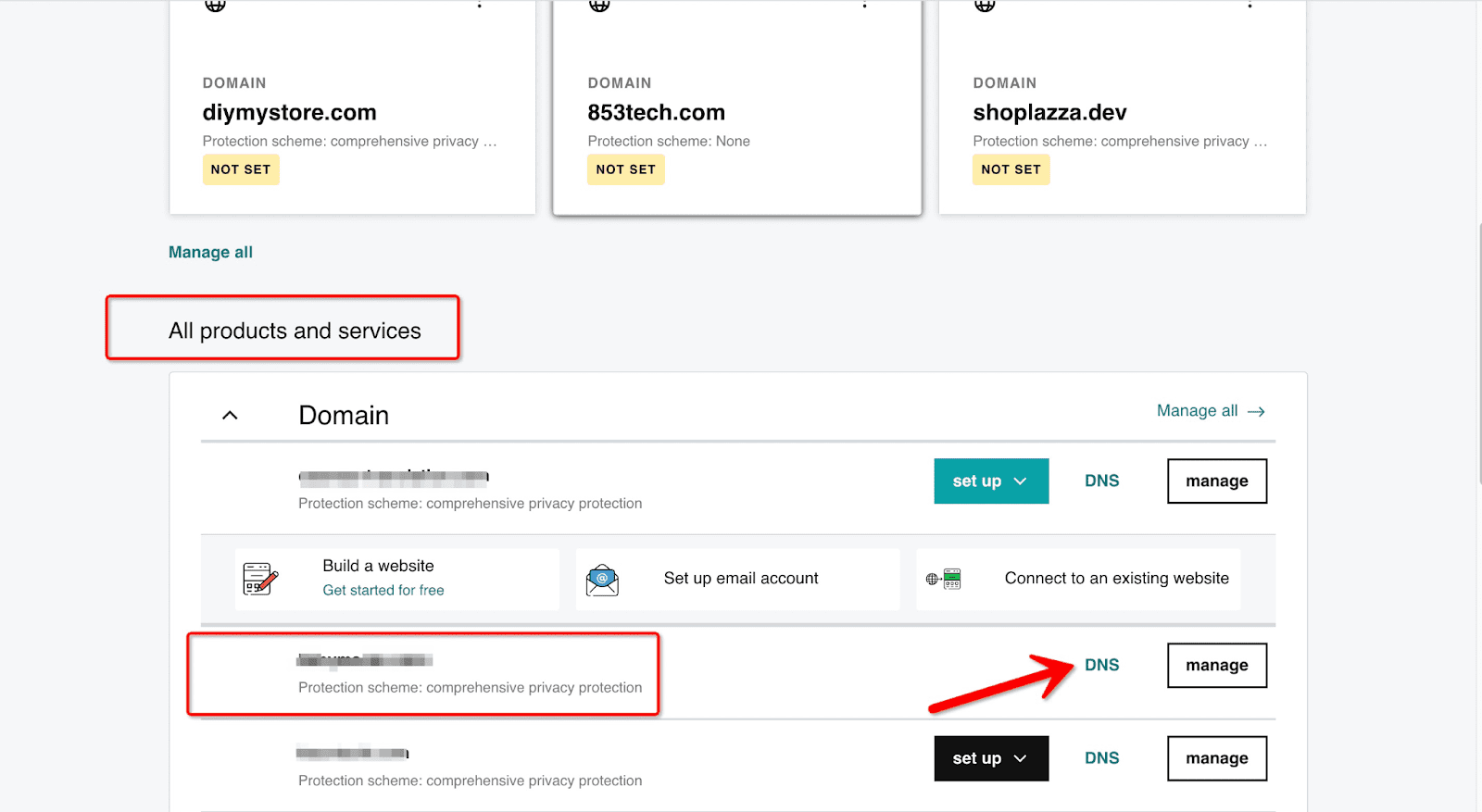 3. Modify the existing DNS records for your current domain by pressing the Add record Button.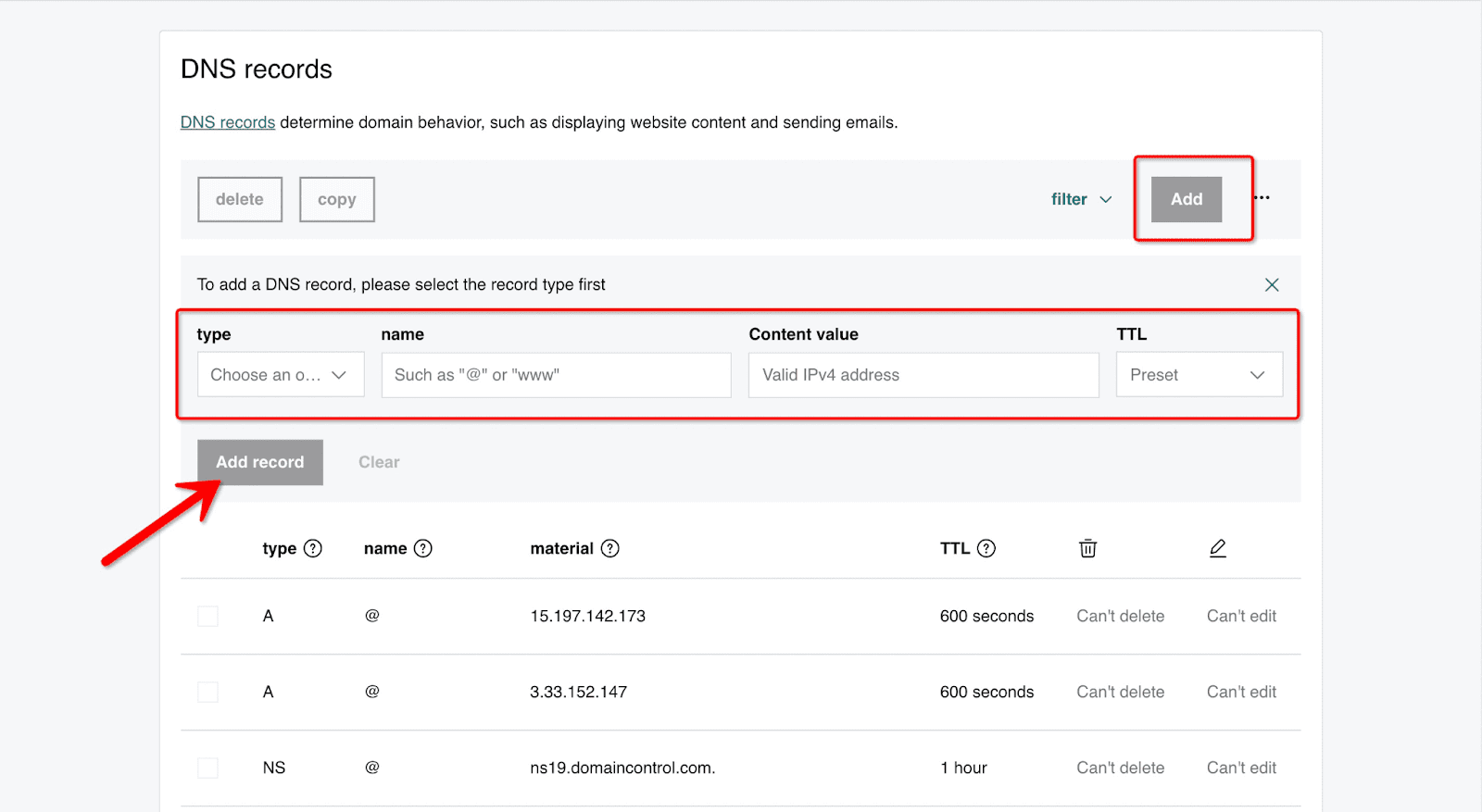 4. Create a new record based on the response given in Settings > Domains > Connect existing domain to the right of List of domains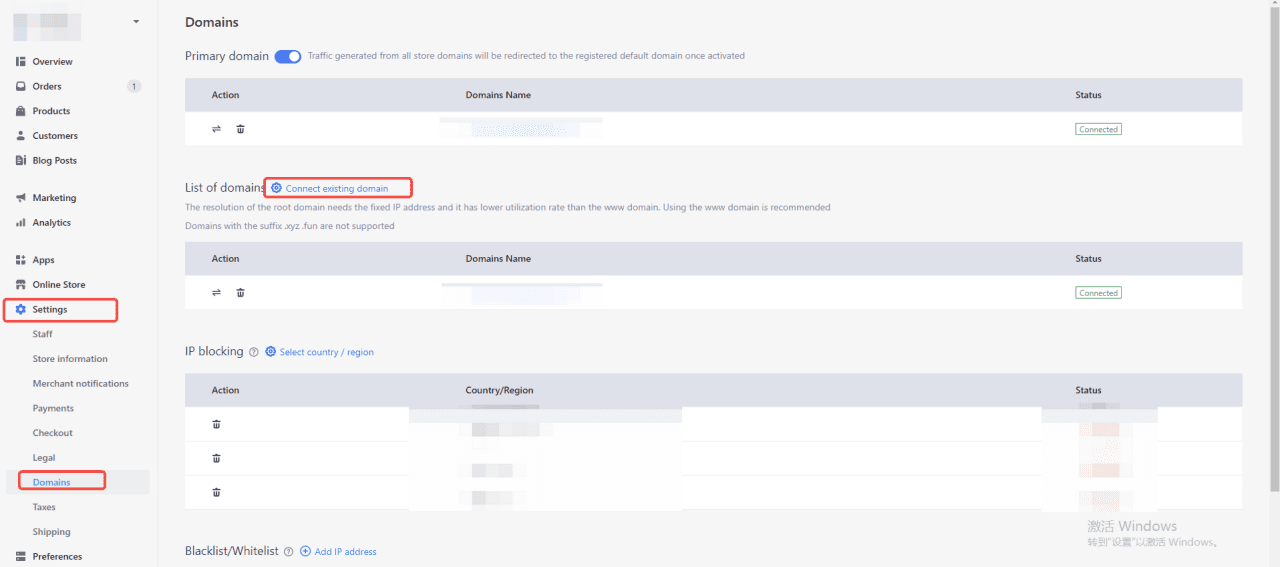 5. Type your domain in the referred section > click the Next Button on top right to proceed to Step 2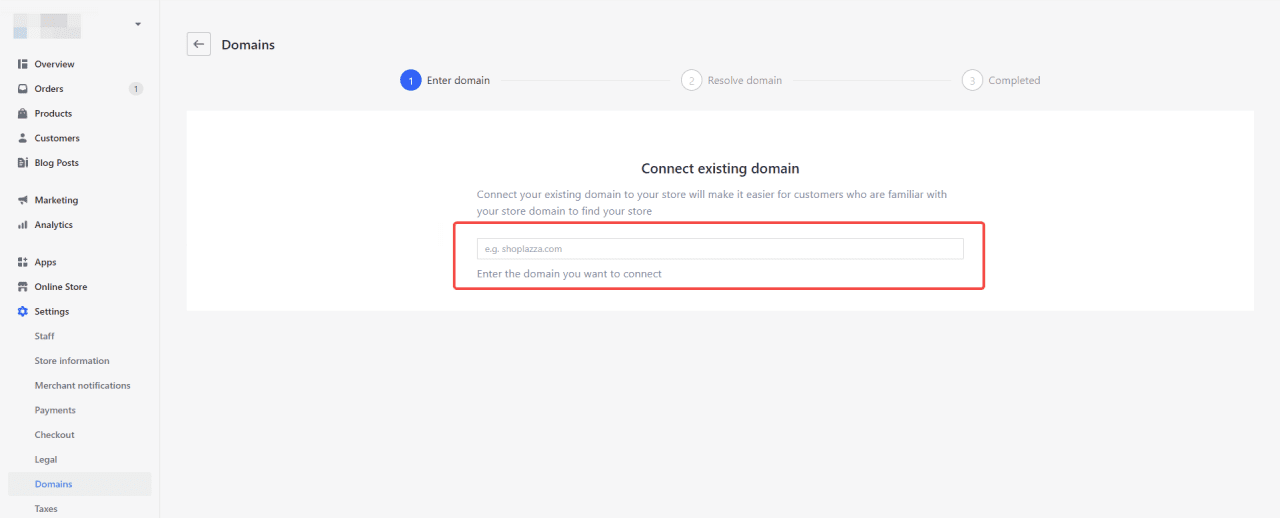 6. Refer back to your Godaddy DNS page and create 2 separate records with the Correct recorded value as feedback.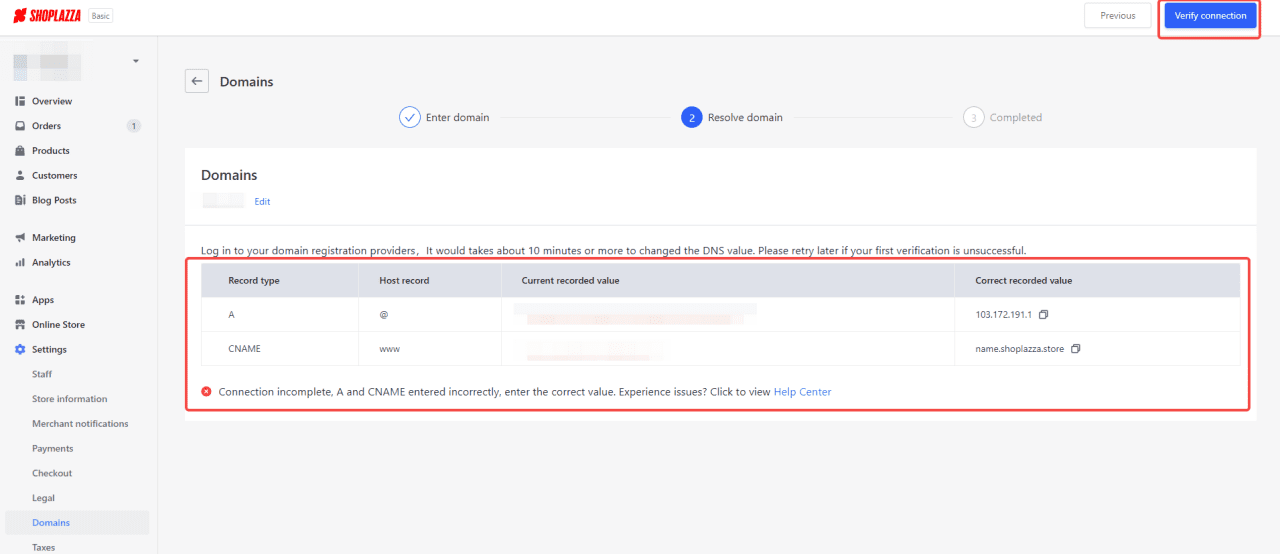 7. Go back to Shoplazza and validate your input by clicking the Verify connection button on the top right.
Note
You need to remove other existing ''A records'' associated with the domain before creating an ''A record'' pointing to Shoplazza.
Once this process is through, your domain will be further verified with an SSL certificate to encrypt and safeguard sensitive information such as credit card details and private data on your web pages.
The Estimated wait time to encrypt SSL is 10 minutes and 24 hours at the latest when complete.
The above tutorial was created for your reference only if Godaddy is the host of your domain. Please click here to read additional instructions on how to update your DNS record from other hosting services.