Google requires all Ads account users to follow applicable rules and regulations to provide quality user experiences. The Store precheck feature that's built in to your Shoplazza Admin lets you quickly find issues and provides a guide to resolve those issues. This will ensure that all requirements are correct for a successful setup. Your store's PreCheck results must meet a minimum 100 points to activate product feeds synchronization function. Following the precheck guidelines below will ensure that your store and account information are accurate based on Google's requirements. This will prevent any risks (such as your account being suspended because of missing information) and can also identify any issues with your products being synced.
Steps
1. From your Shoplazza Admin > Marketing > Google > switch to the Functions tab and under Campaign Creation, click on Shopping Campaign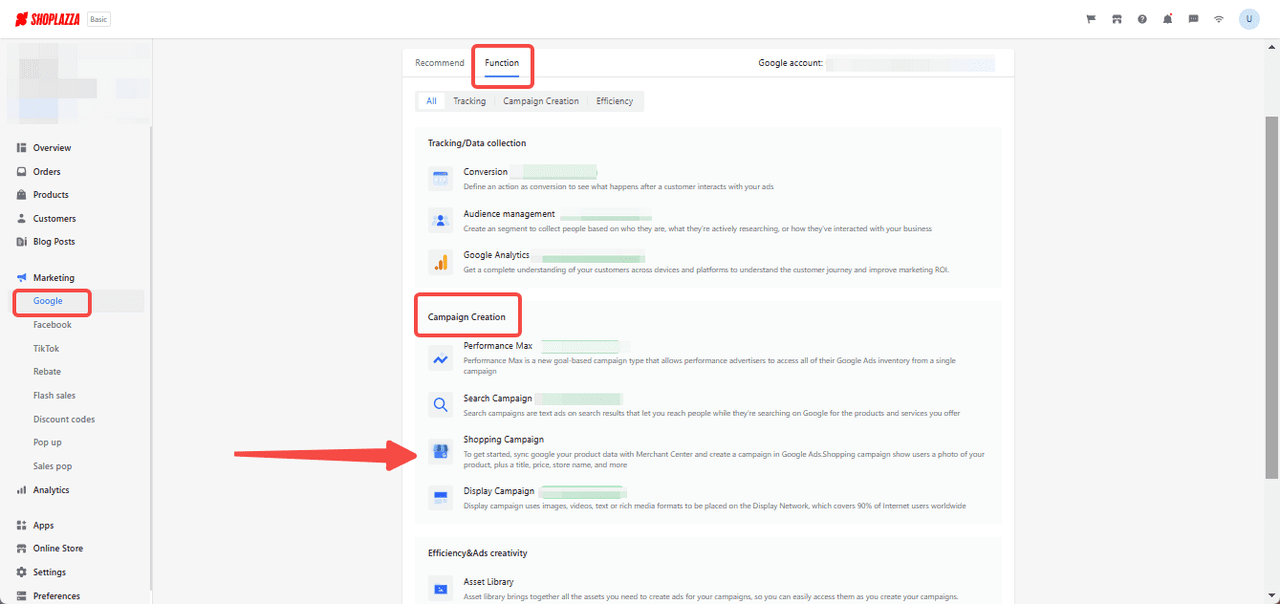 2. Click Store Precheck on the left panel.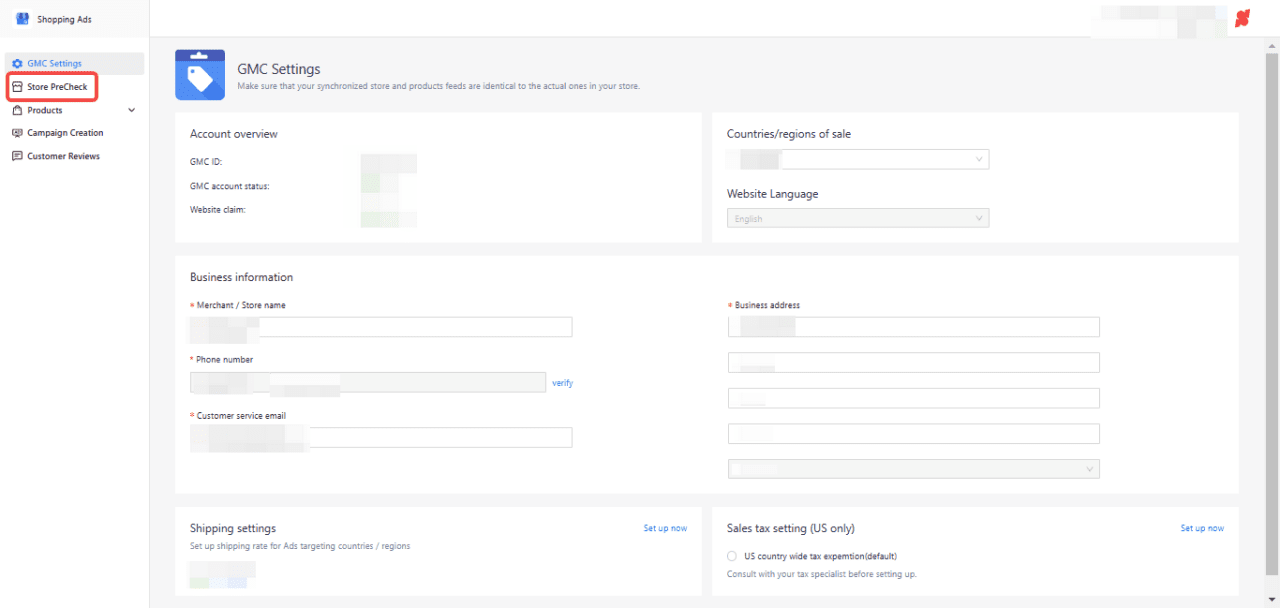 3. Click on Precheck in the top right corner of your page.
Note
Your GMC settings must be completed in order to do the precheck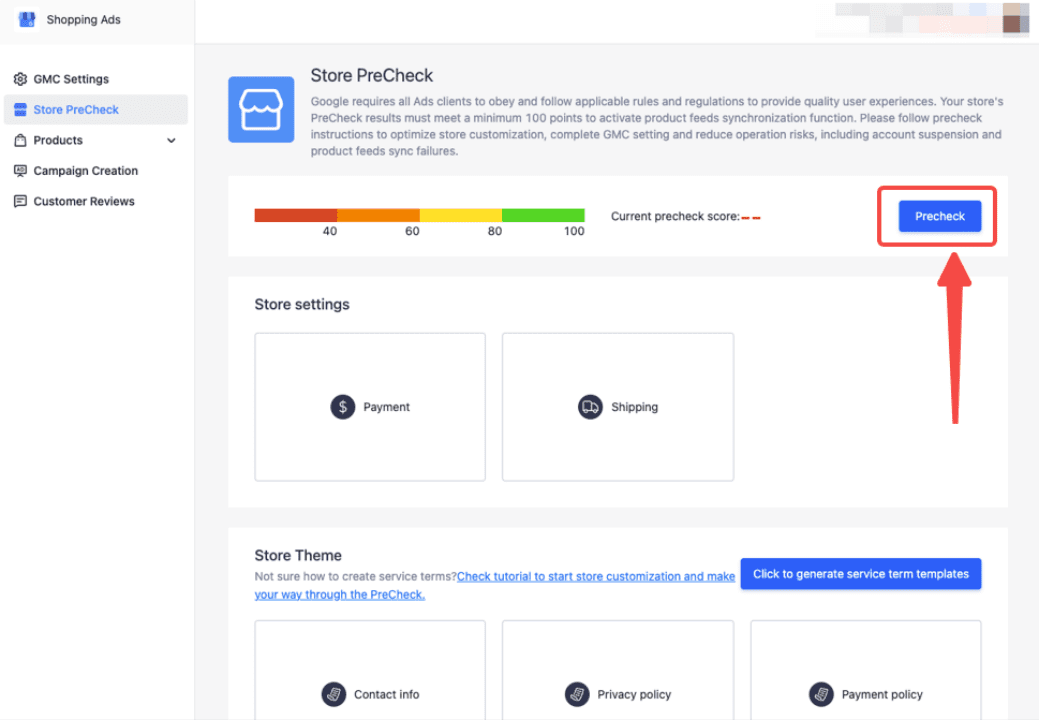 By pressing precheck it will start scanning your store for a diagnosis. You will get the score after completion and issues that need your attention. You can correct and resolve the issues according to the diagnosis.
You can get a 100 score in precheck diagnosis after completing each precheck module. The table below provides more details on the requirements.
Pre-check Module

Score

Payment channels

(Add any payment channel)

10

Shipping

10

Contact policies

10

Privacy policies

10

Payment policies

10

Terms policies

10

Shipping policies

10

Return & Refund policies

10

Website statement

8

Active GMC account

7

Link Ads account

5
4. Here you will press click here to generate a service term template. If you need help with creating a service terms template, you can follow this guide.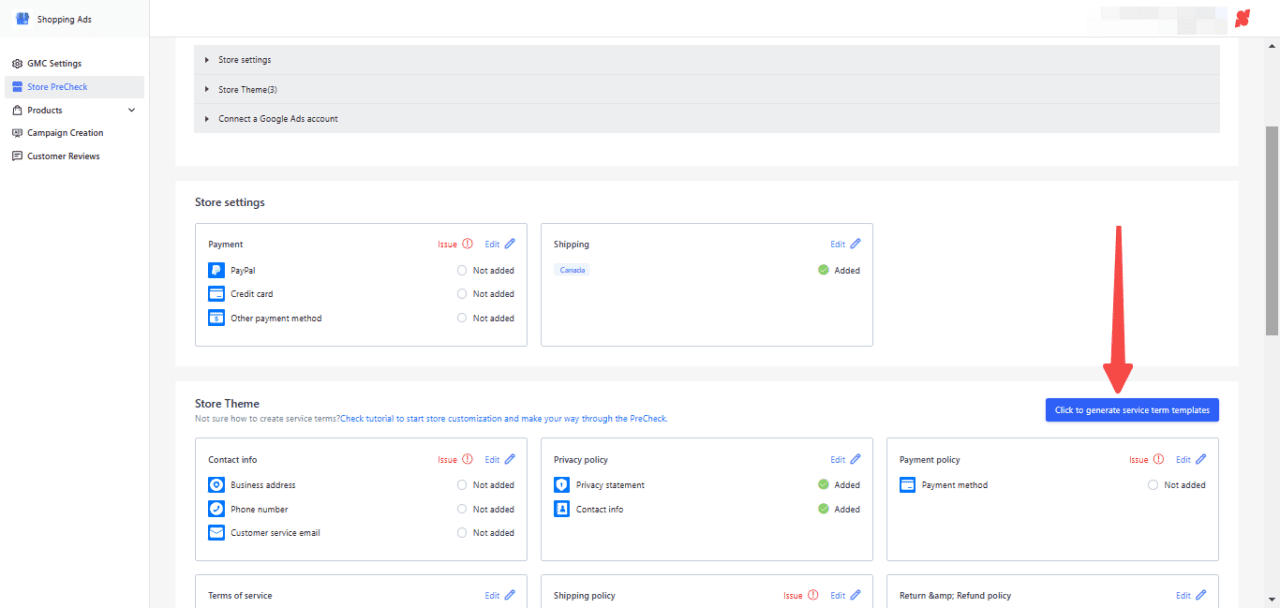 5. Claim ownership of the website: Each Google Merchant Center account can be linked to one website. You are required to claim the ownership of a unique website domain before Google can display your products. Once ownership decalred successfully, you will be able to launch Ads campaigns and promote products online. GMC marketing domain is the default domain of the store admin. You can choose a different domain by clicking Change if you have multiple domains attached to your store.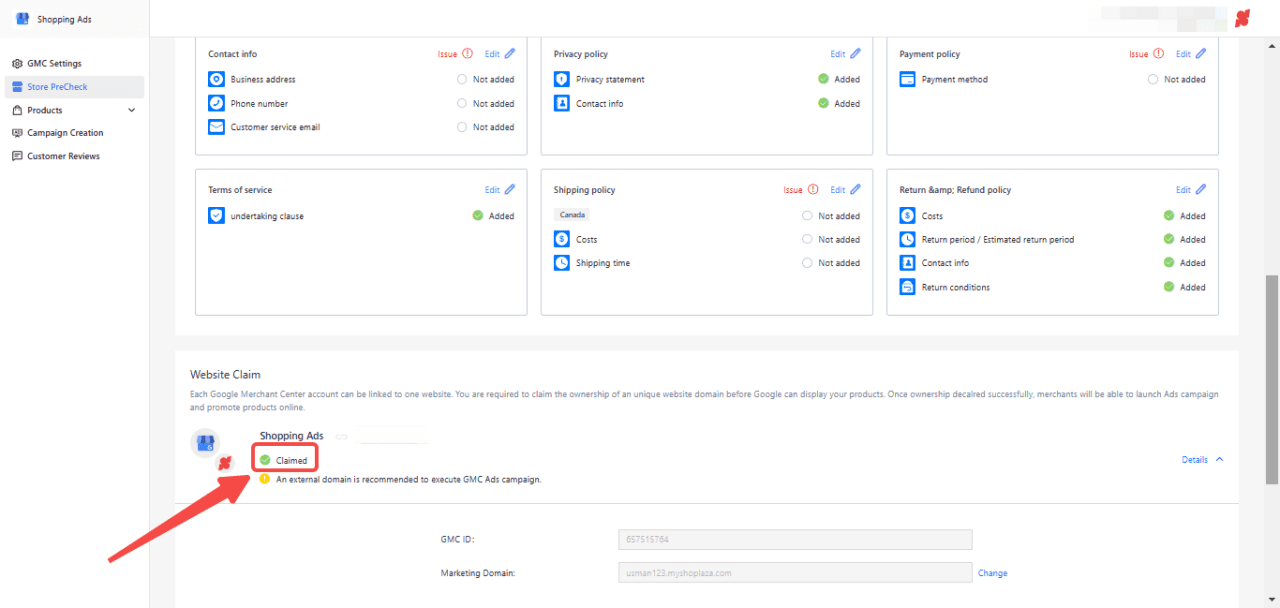 6. If your GMC account is suspended, you can check the appeal tutorial for correction. After the correction is completed, click Go to appeal for GMC account appeal.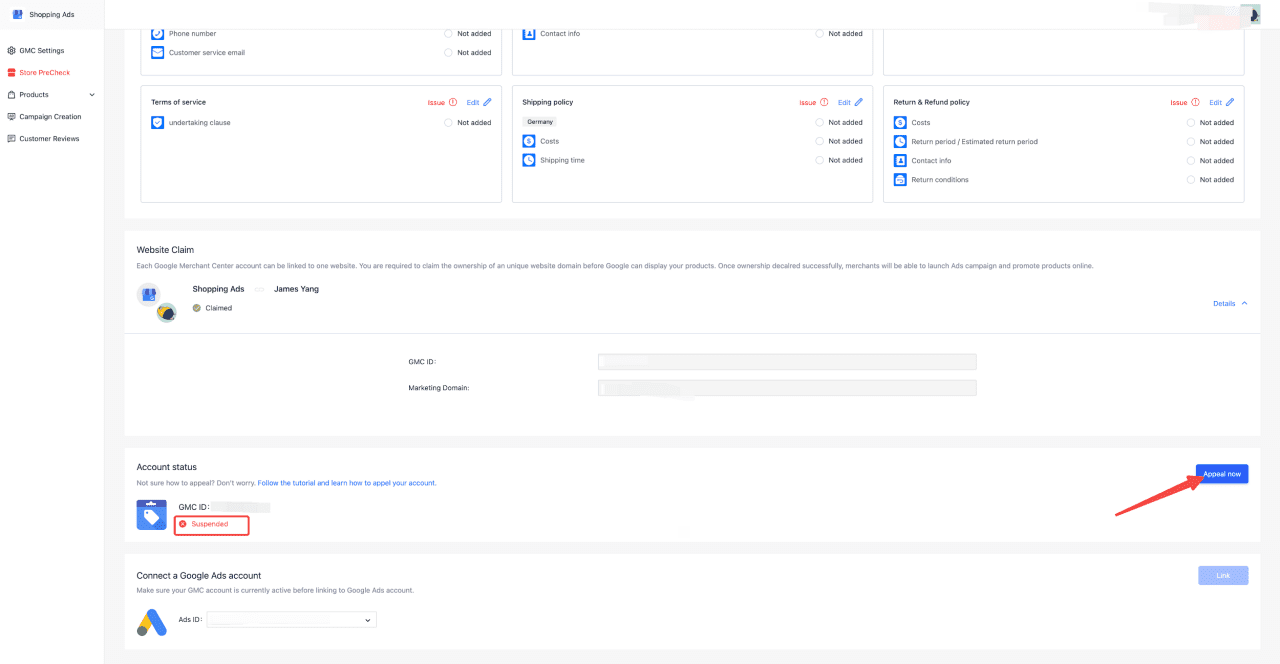 7. The final step in completing the precheck requirements is adding your Google Ads account. Once added, this will complete the precheck process. This will give you the complete total of 100 points, allowing you to manage tasks such as campaigns, reviews and products in your GMC.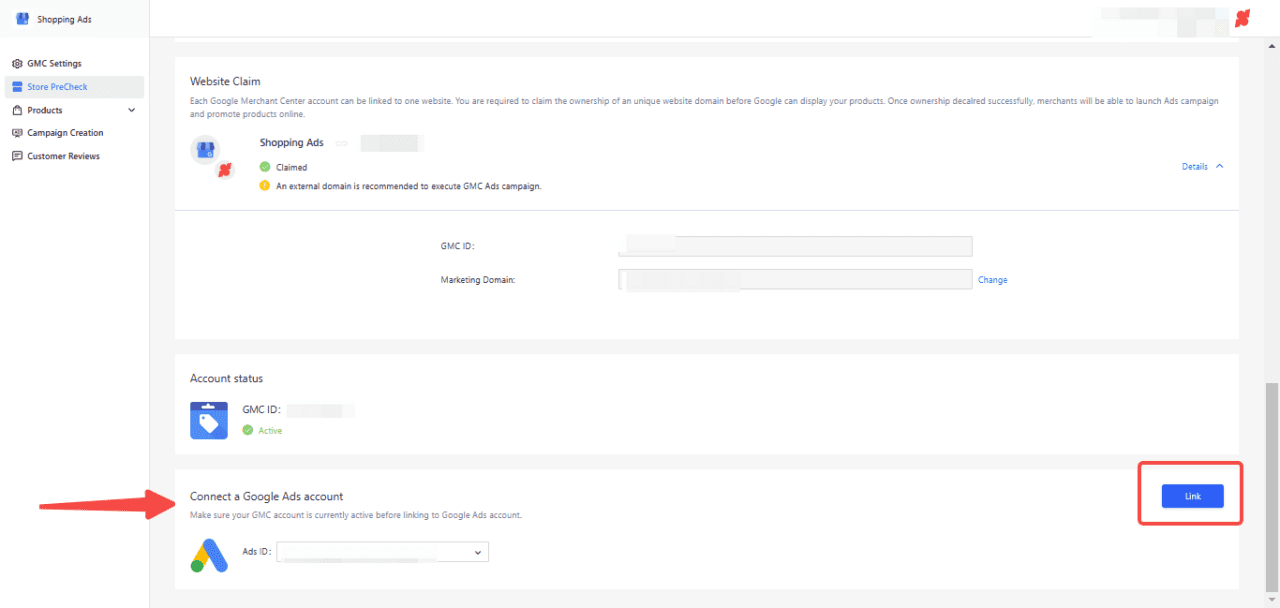 After successfully completing the store Precheck, you can ensure that your store and account information are accurate based on Google's requirements to avoid any risk of account suspension. Now you can perform other tasks including creating a shopping ad, uploading product to GMC or creating customer reviews.