In order to create a shopping ad, your GMC (Google Merchant Center) settings must be completed. This includes your business information, region/country where you want to advertise your products, shipping and sales tax setup. For sales tax, only the US is currently supported by GMC .
Before you start settings, your account must be linked with GMC. Click here to link your account with GMC.
Steps
1. From your Shoplazza admin > Marketing > Google > switch to the Functions tab and under Campaign Creation, click on Shopping Campaign.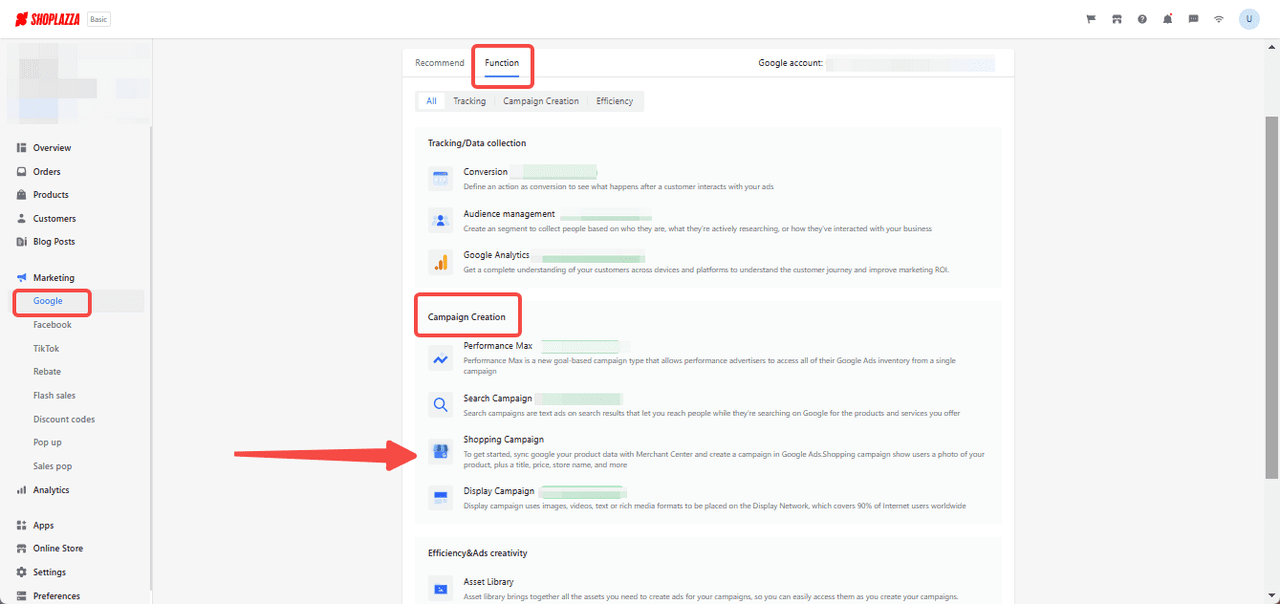 2. If your account has already been linked, you will land on the GMC setting page by default. If your account isn't linked already, then Click here to learn about Linking your account with GMC.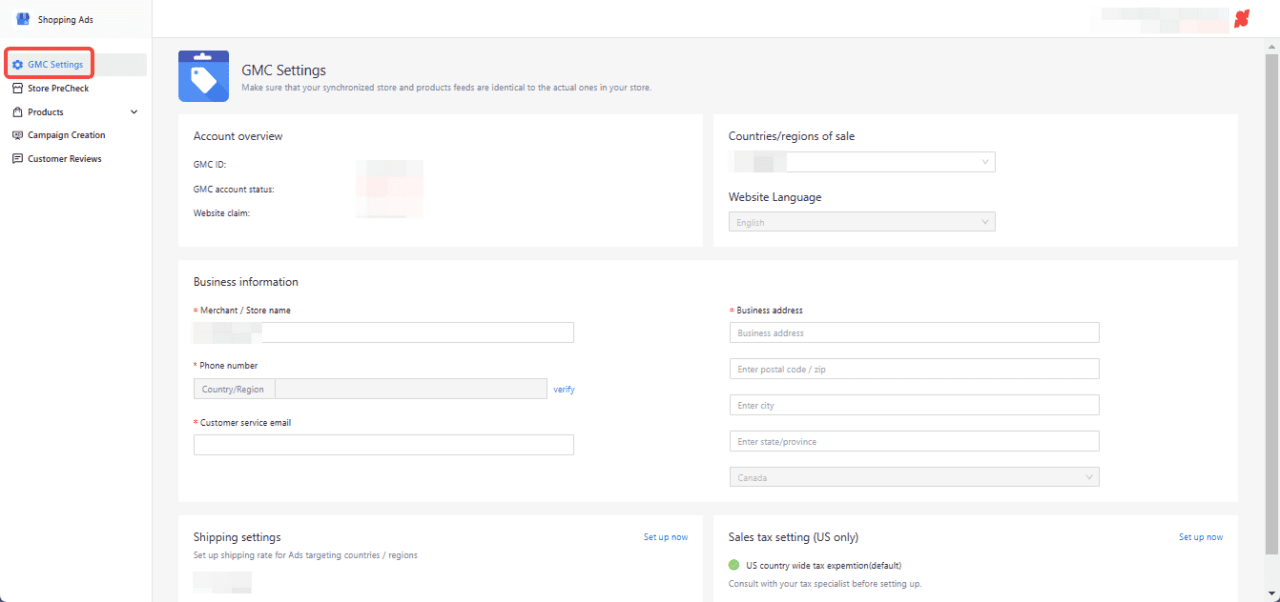 3. On the settings page, you will provide your business information, set up your Shipping and Sales Tax, and select the country/region where you want to advertise your products.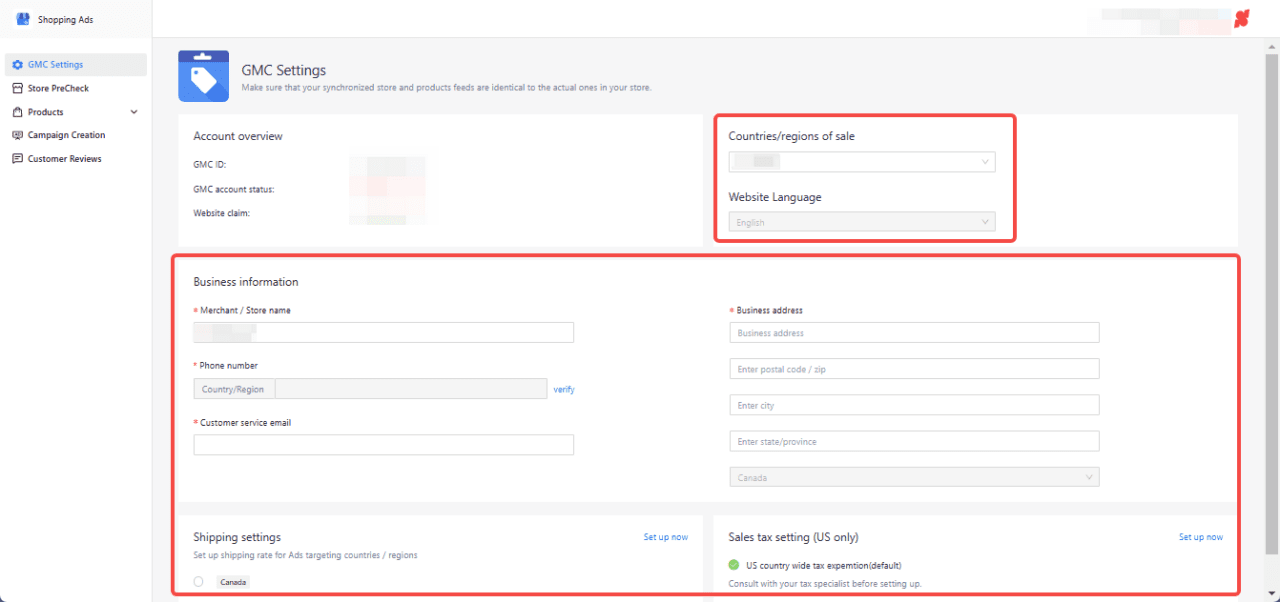 After setting up GMC, now you can upload products, create campaigns, add customer reviews or perform a store Pre-check.
Tips
If you have already filled in the relevant information when registering for GMC, the information will be automatically synced to the Shoplazza admin.

Return and refund policies must be clear and easy to find. If there is no return or refund service, this needs to be clearly stated.

If the GMC settings are not completed, you can't perform other tasks such as creating campaigns, uploading products or store pre-check.