If you want to let the Add to cart button become more visible to customers, simply use our Add to Cart setting app. This article will help you with the installation process, making it simpler for customers to add products to their shopping cart and increase your sales.
Installing the app
1. From your Shoplazza Admin > Apps, click Visit App Store.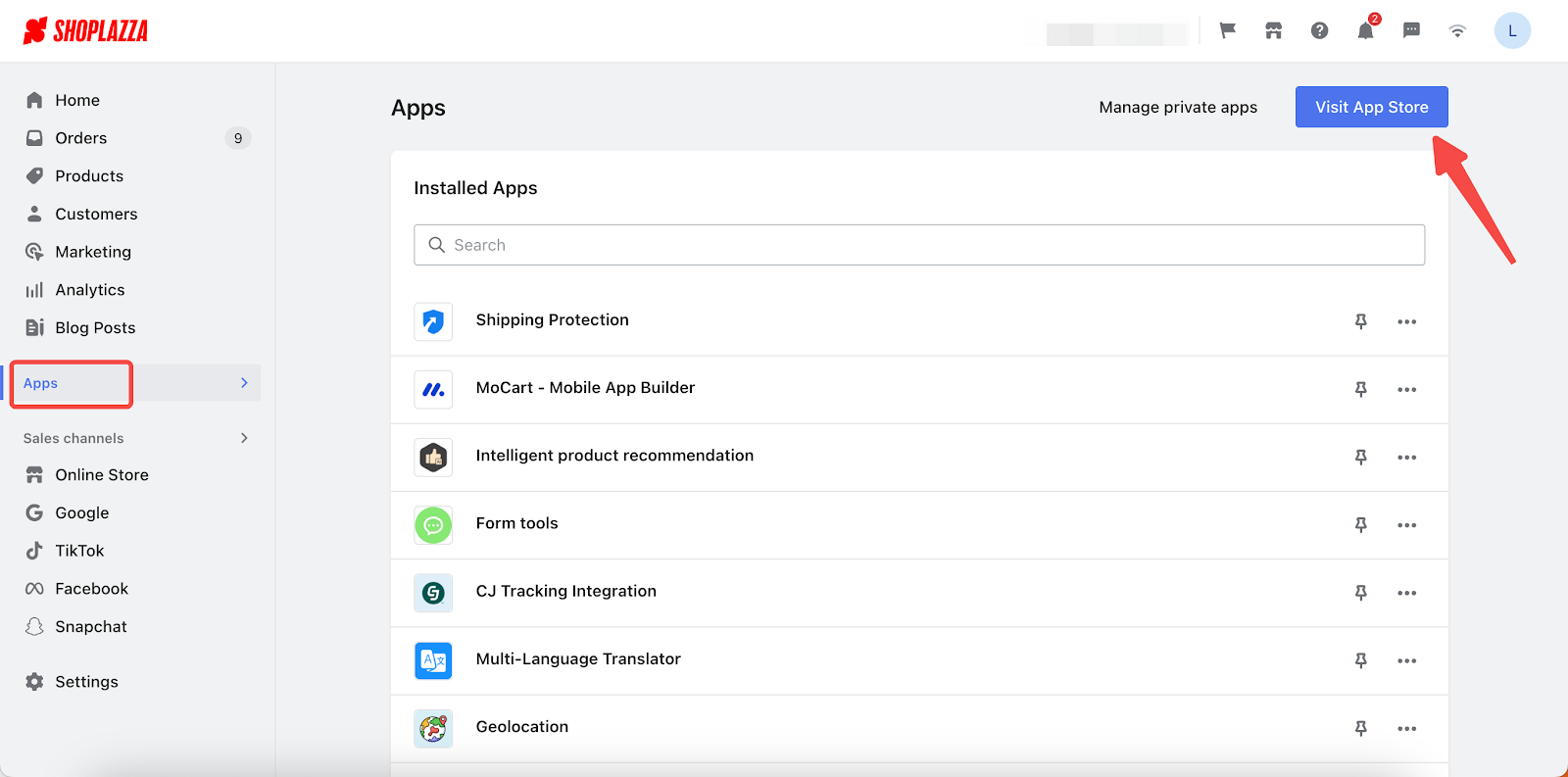 2. Search for Add to Cart settings in the search box, and click on Add App to add it to your store.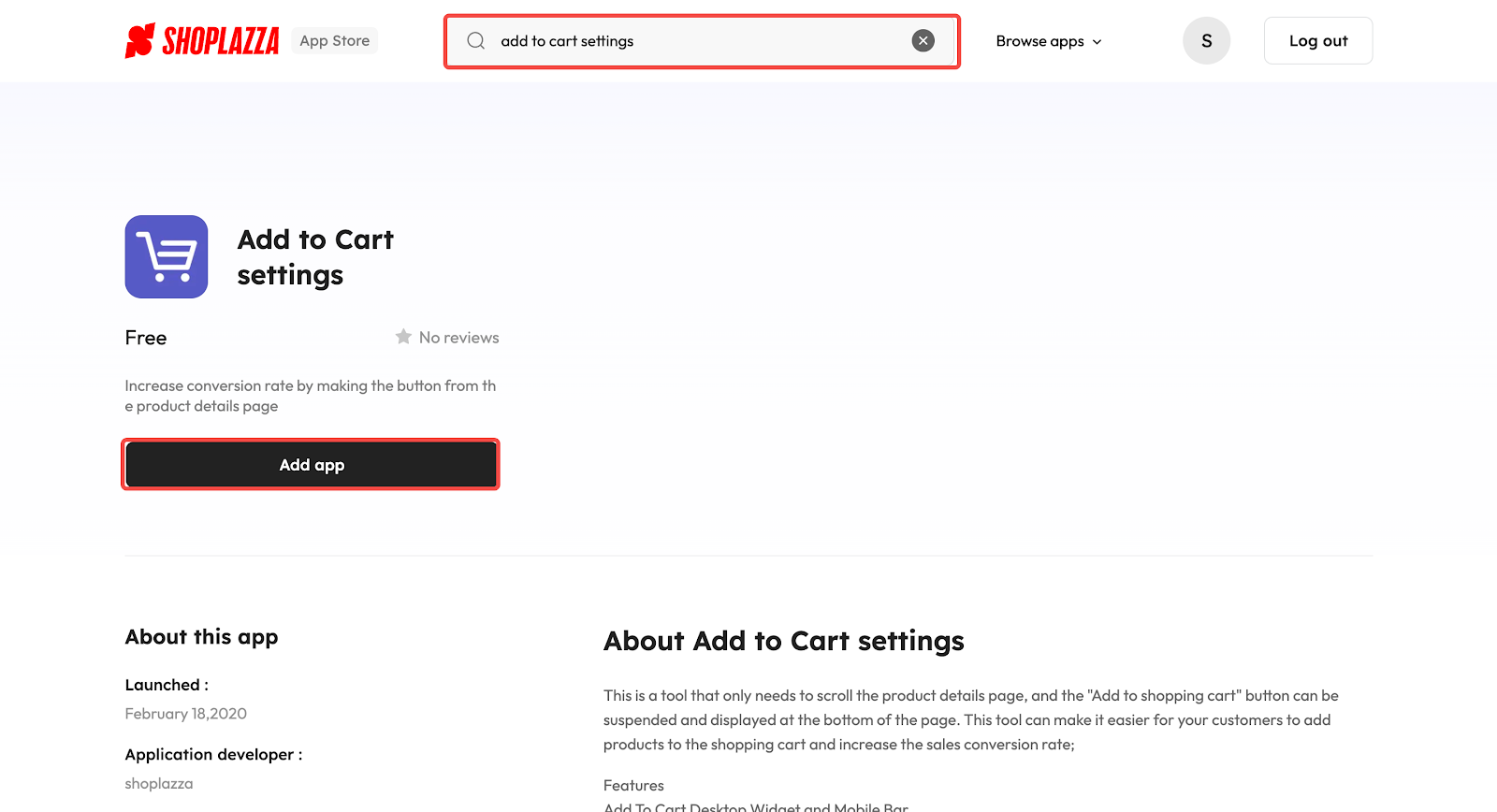 3. Click Install App to complete the app installation.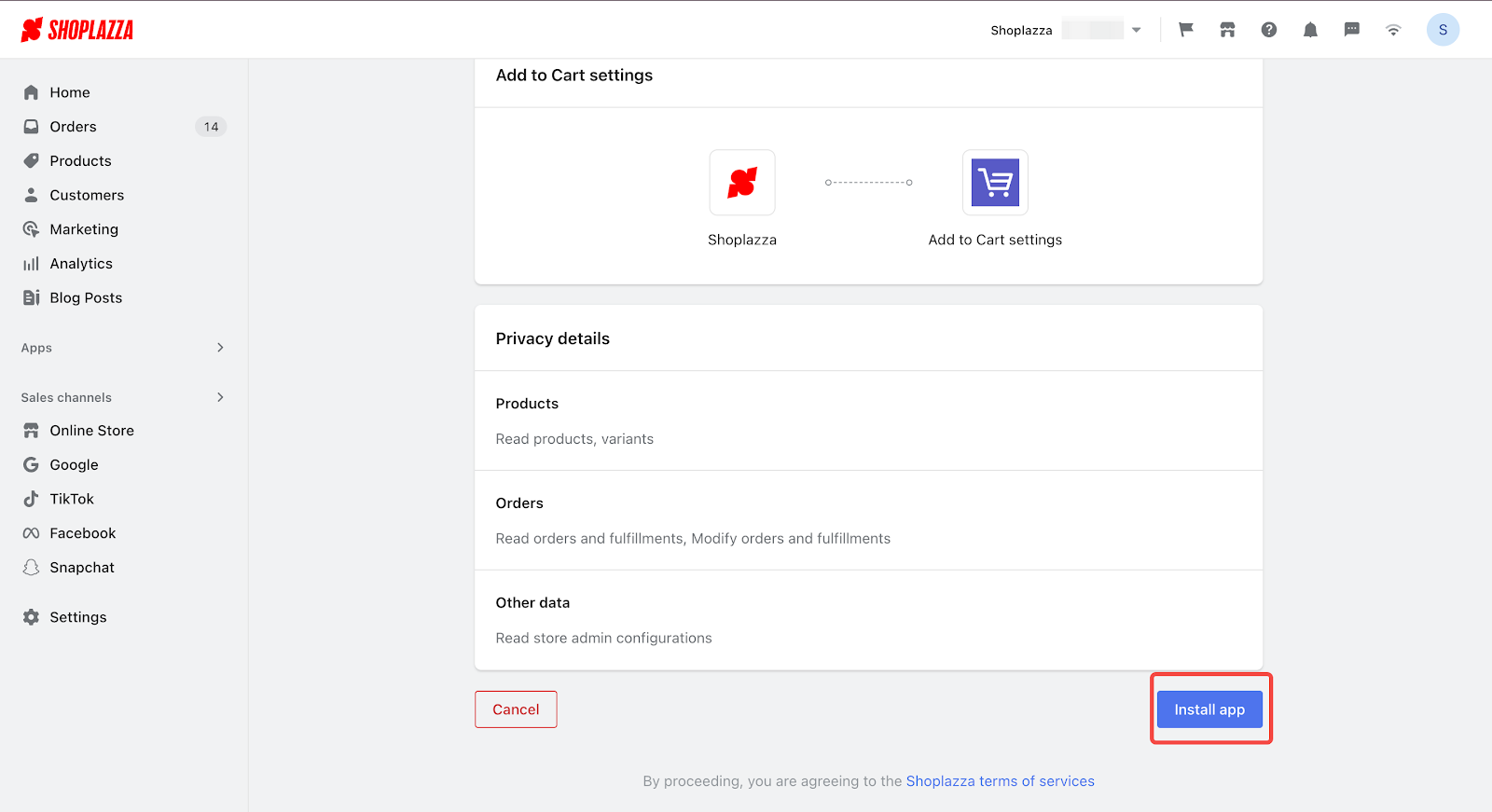 Using the app
Customize the style of the Add to Cart button here, and click Preview effect to see what the button looks like in your store.
Activate extension: Enable or disable this feature.
Choose user end: Decide if you want the settings applied to both PC and mobile or just one of them.
Display position: Choose to display the button on lower or upper half of the screen.
Button text: Customize the text on the button.
Button Action: Choose from adding the item to cart or buying the item now by clicking the button.
Color Settings: Use the default setting or customize the color of the button.
Style: Pick a style that suits both mobile and PC viewing.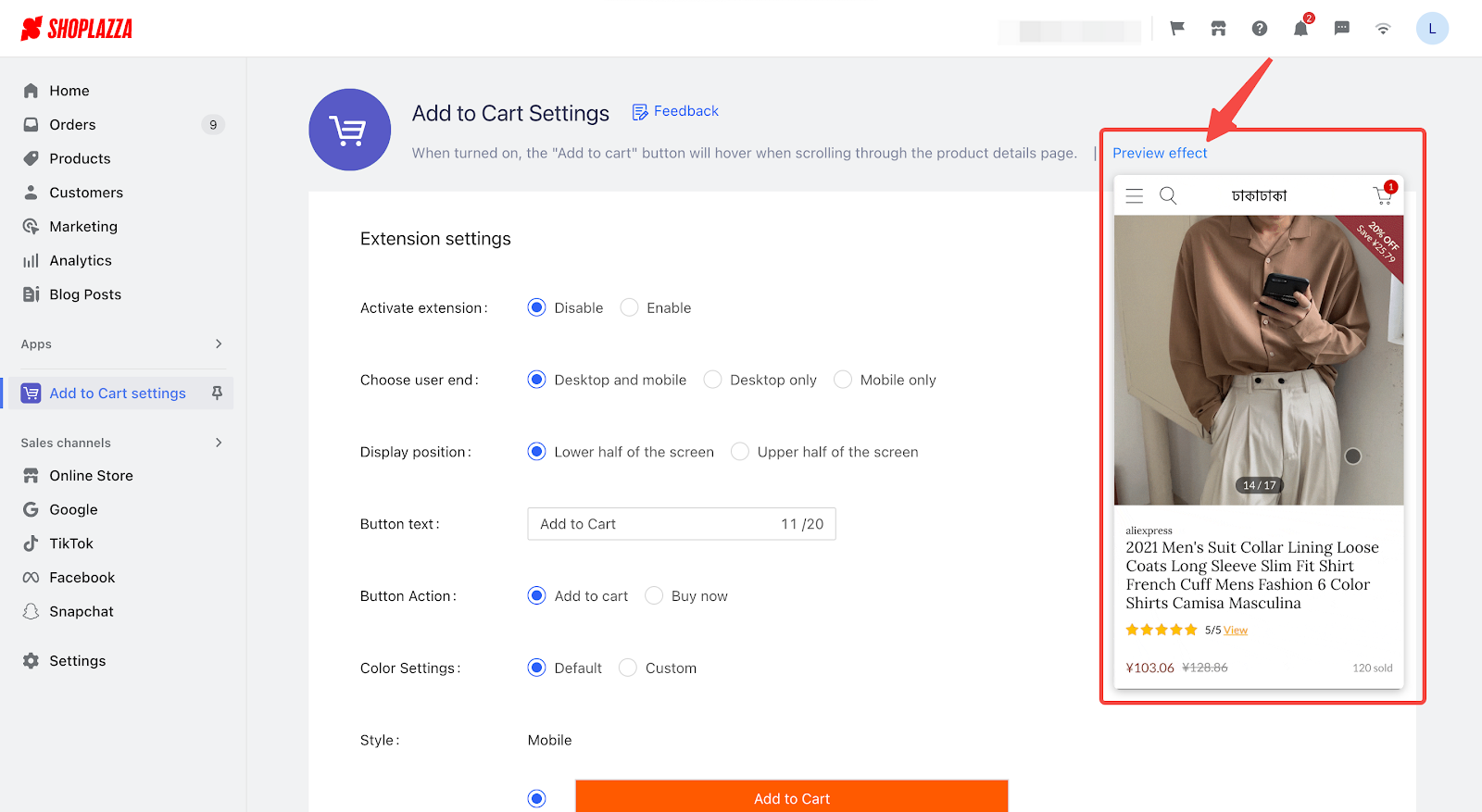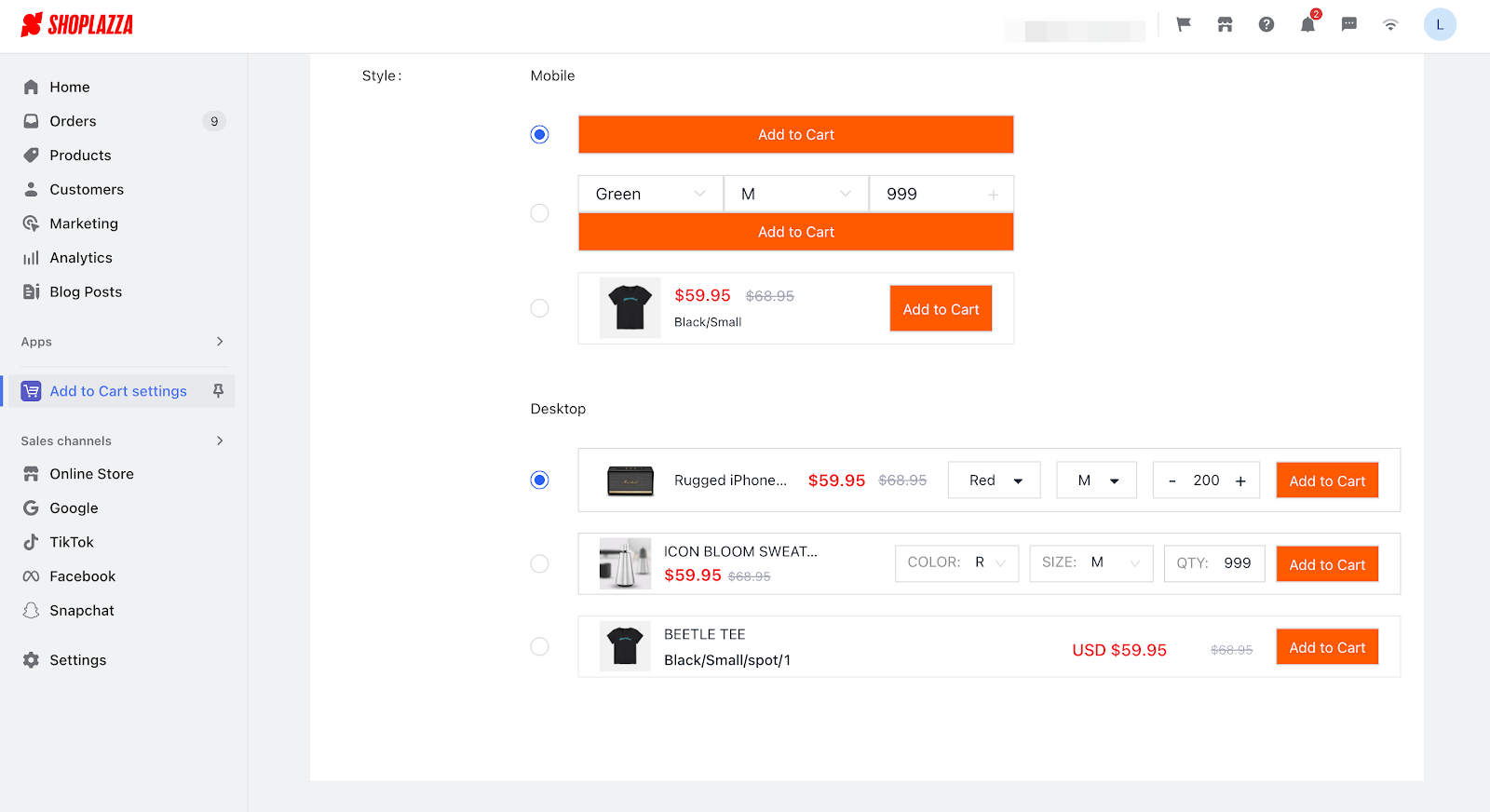 By implementing the Add to Cart settings app in your store, you can improve the shopping experience for your customers. Just follow the simple steps above to integrate this feature, enabling customers to conveniently add products to their cart and potentially increase your sales conversion rate.