1.Start here: SHOPLAZZA admin > Products > Collections > Create collection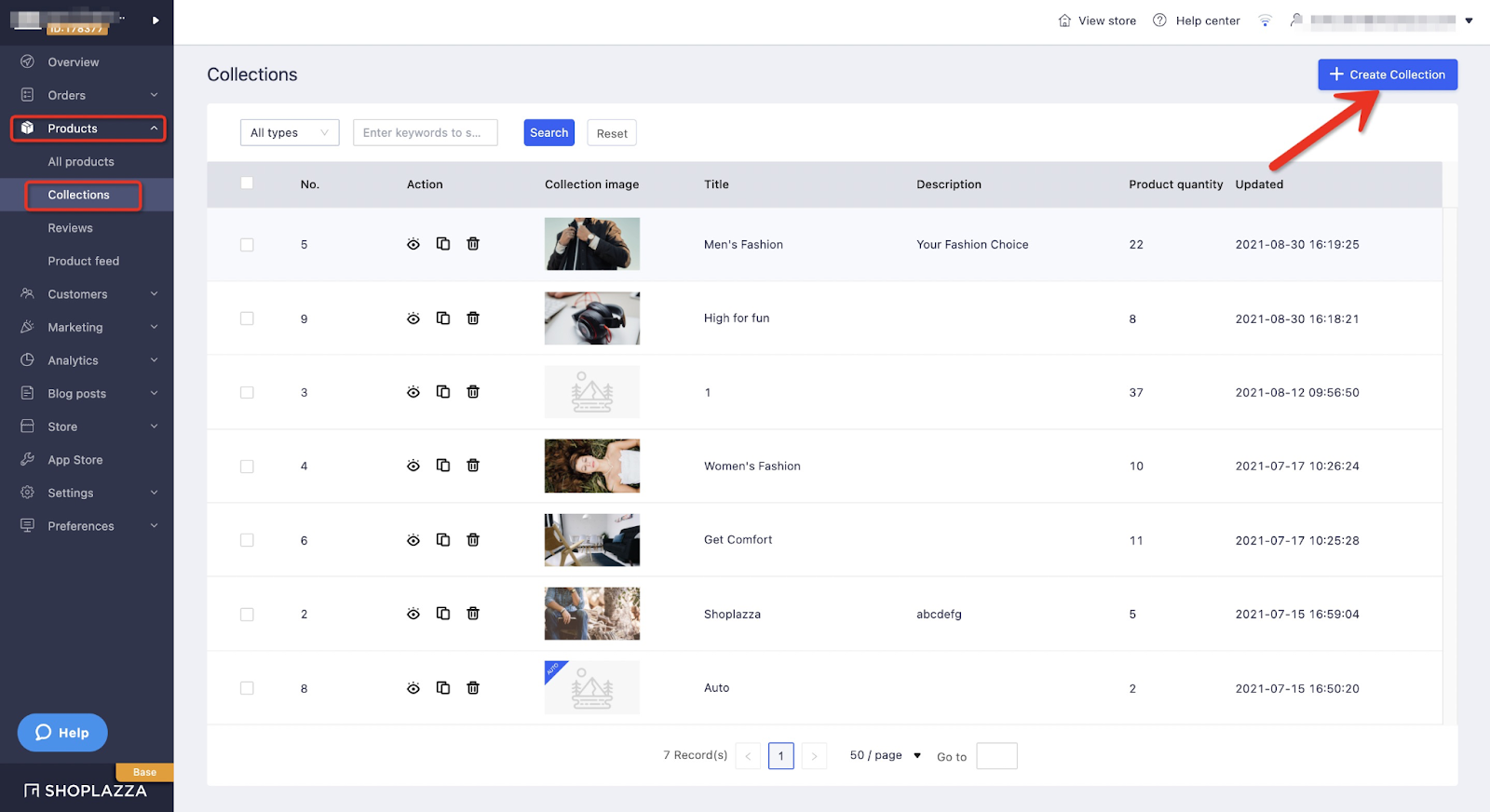 2.Fill in the collection details (Title, Description, and Collection image).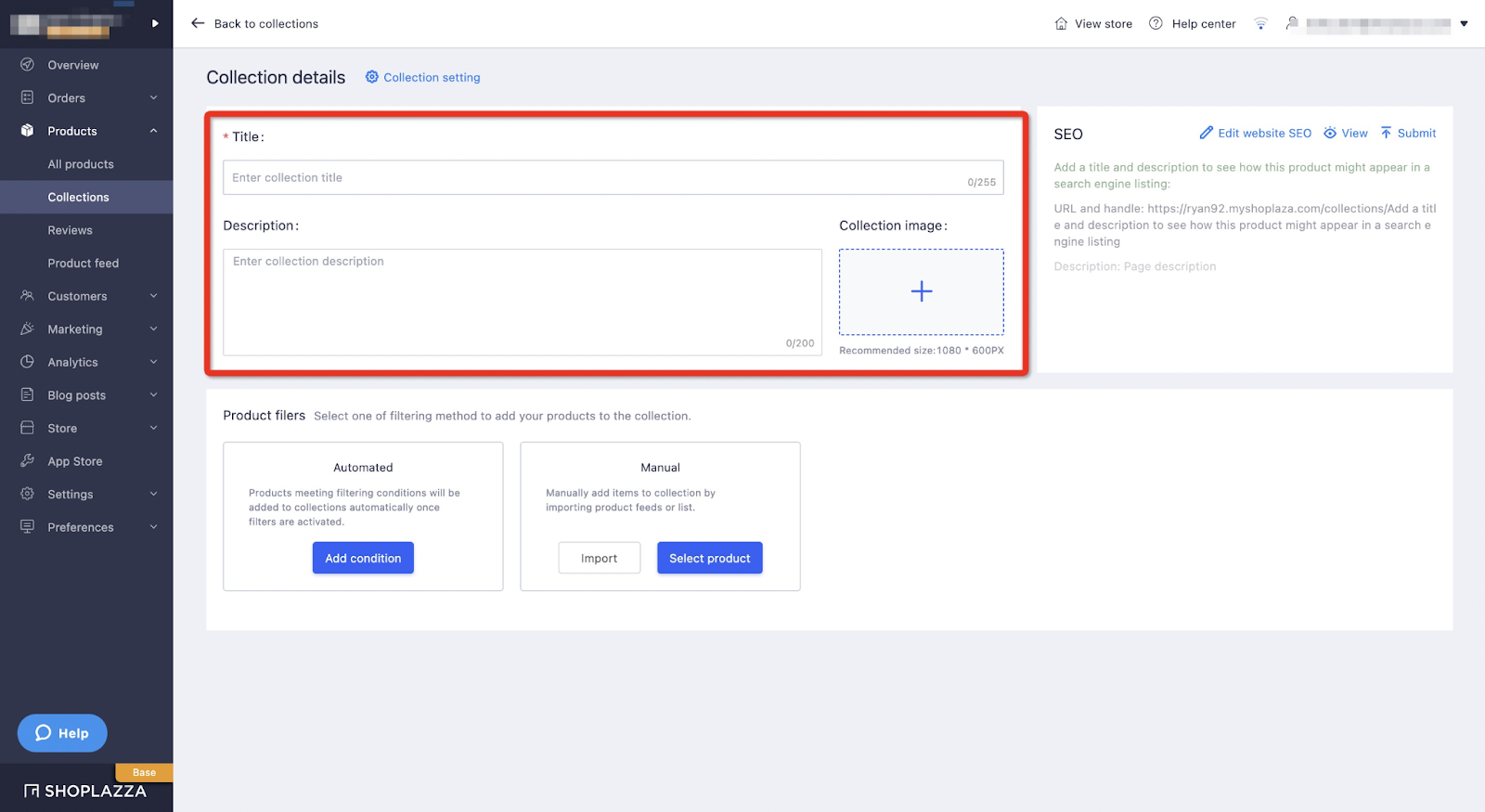 3.Edit website SEO (Page title, SEO description, URL, and Keywords)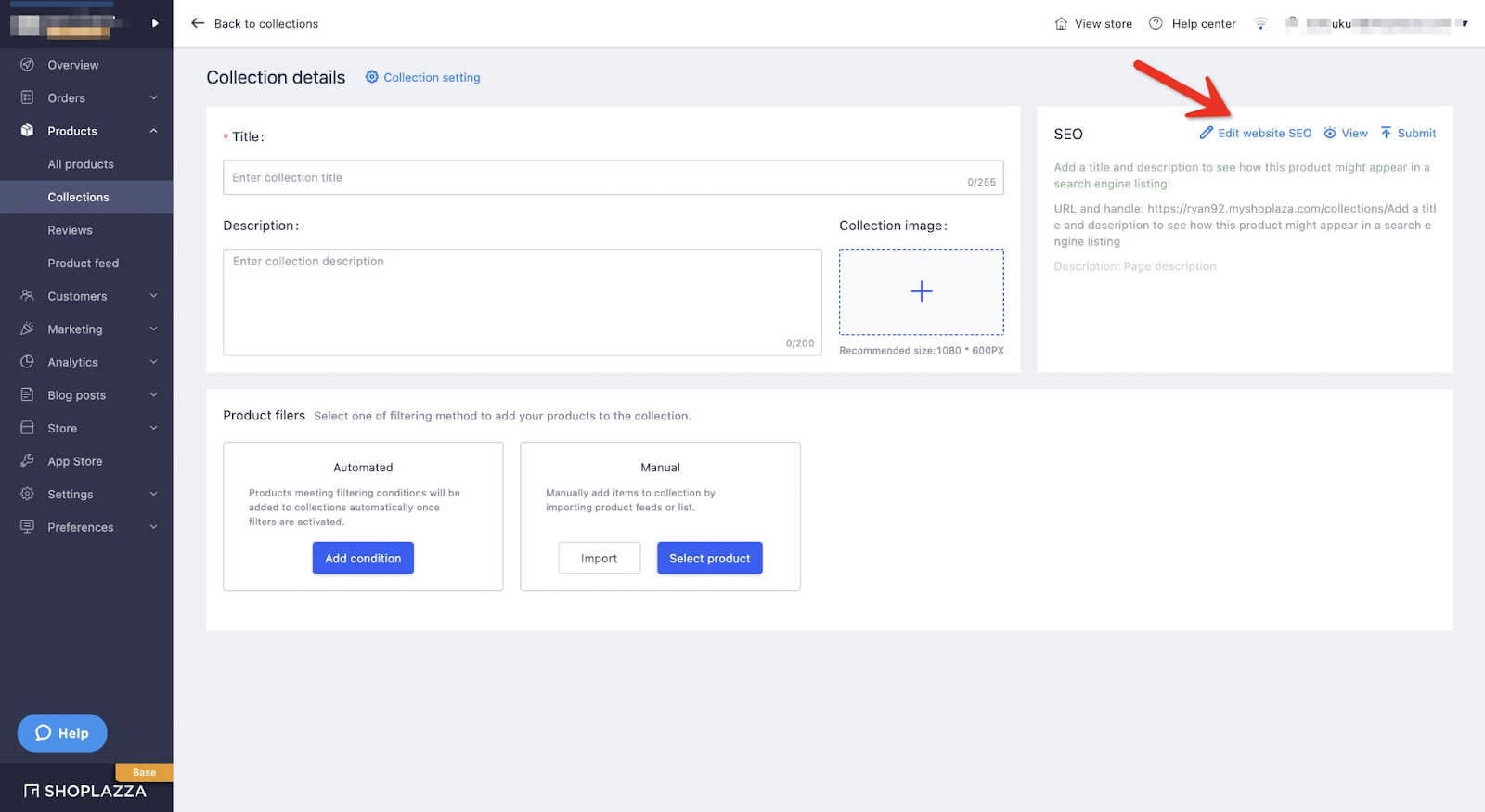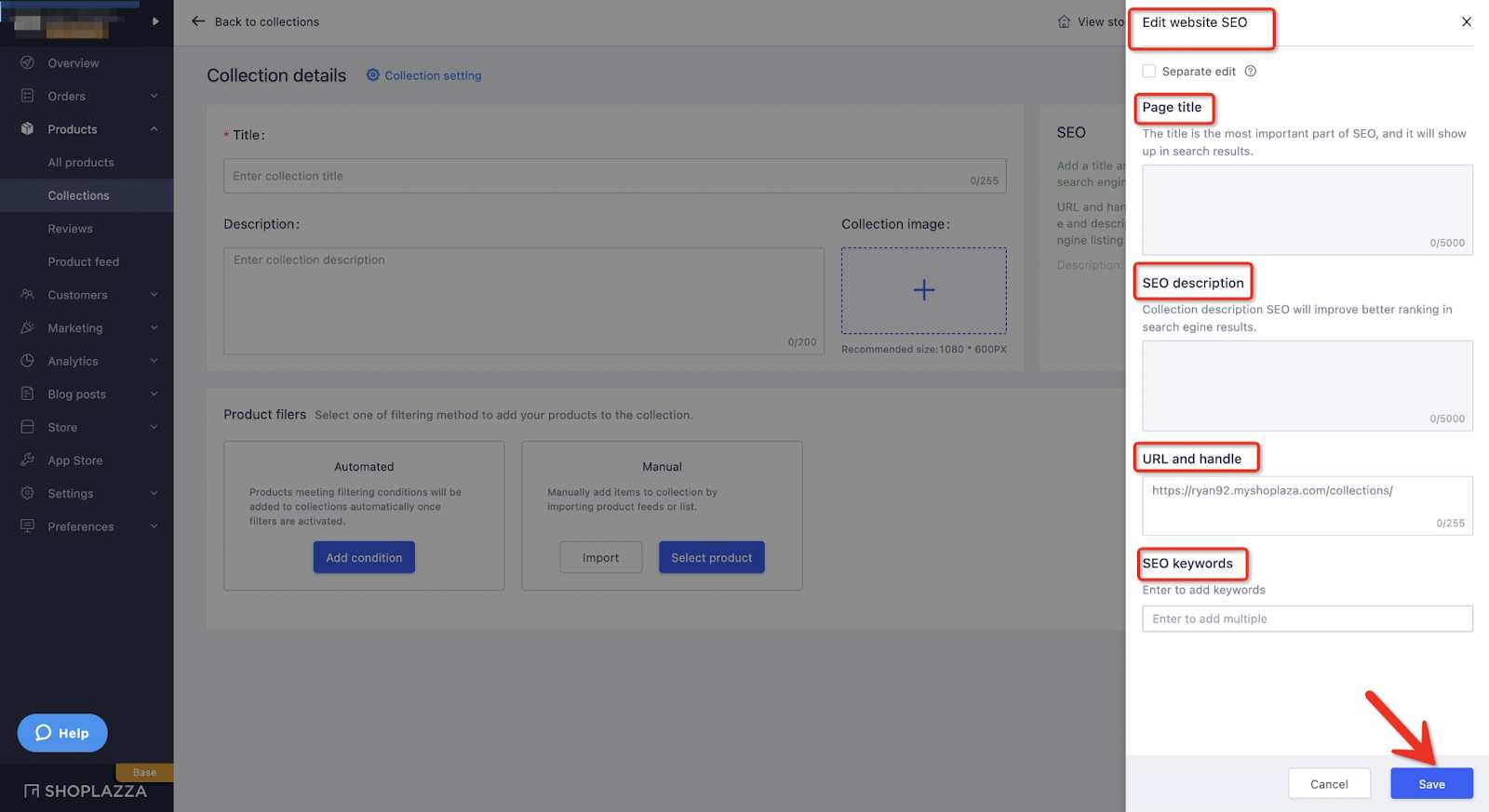 4.Select product filters: you can create two types of collections and add products differently:
Automated: Suitable for merchants with a large number of SKUs. As long as the rules and conditions are well established, products that meet filtering conditions will automatically be added to the collection once the filters are activated.

Manual: Suitable for merchants with smaller operations and few SKUs. Suppose you have strict requirements for sorting products or you need to create a small and precise collection containing special items. In that case, you can choose to add products manually to filter the collection more accurately or to import products.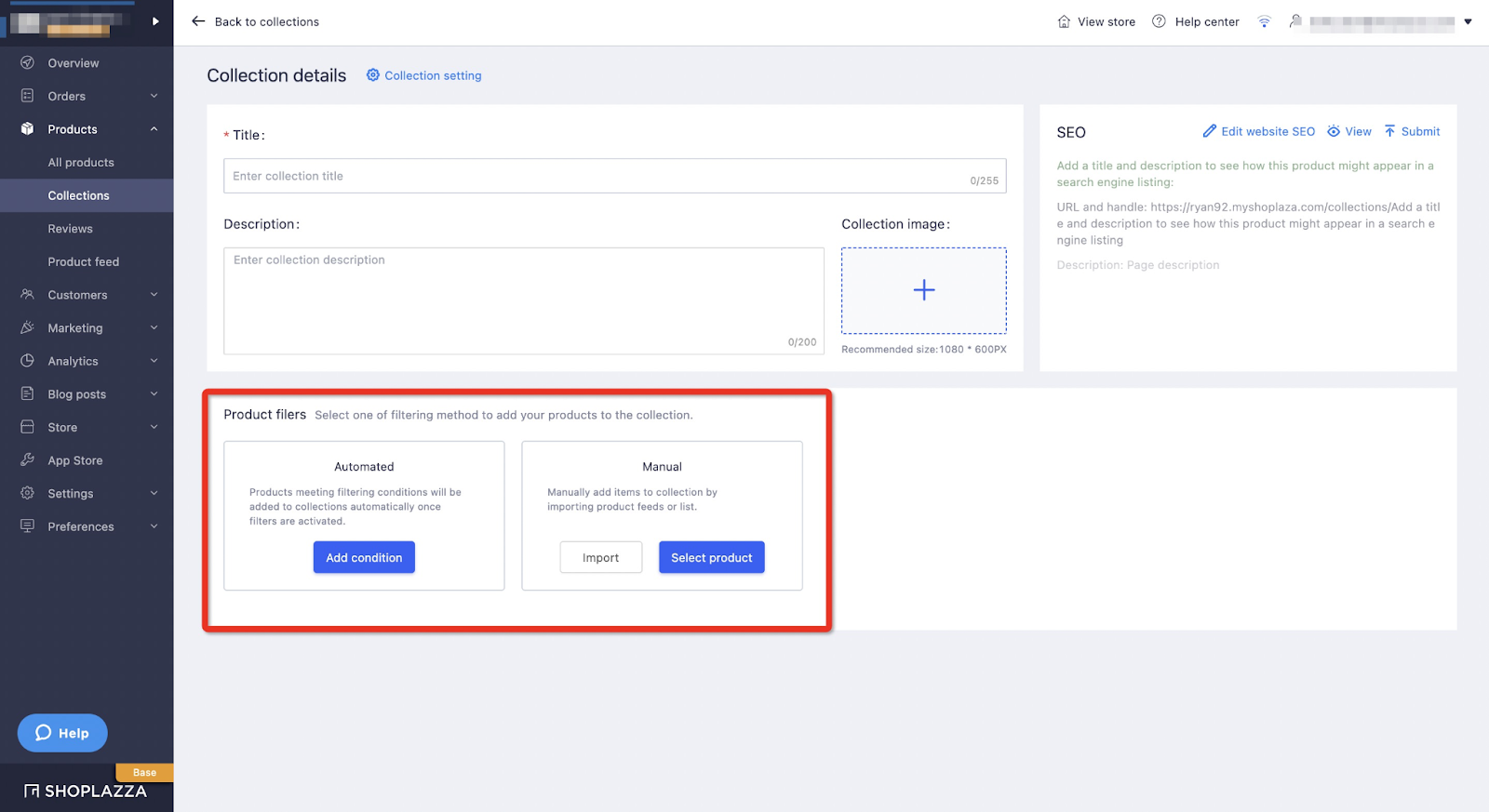 5.Select one of the filters to add products.
When editing for SEO, you can set the SEO information to be edited separately, so that SEO information will not change with the collection title and description. Otherwise, the SEO information will change in accordance with the collection title and description.

Once the SEO info is filled, you can click "View" to preview the page as it is displayed on Google.

Once a collection is created, you can no longer change the collection type.