1. Start here: log into your Shoplazza admin, navigate to "Products," select "Collections", and click on "Create Collection".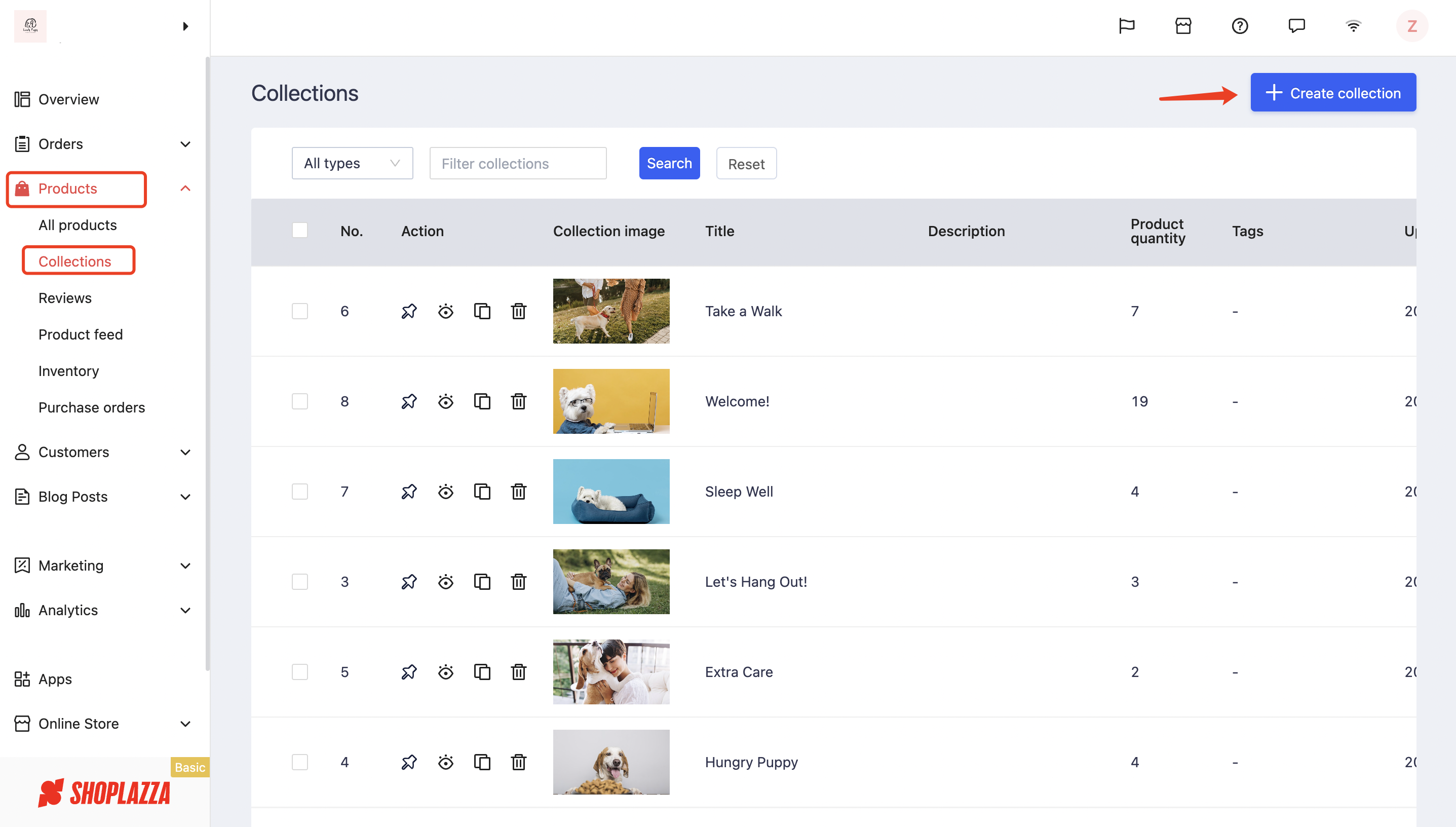 2. After clicking the button, you will be taken to the "Collection details" page, where you can enter the collection's "Title," "Description," "Image," and "Tags."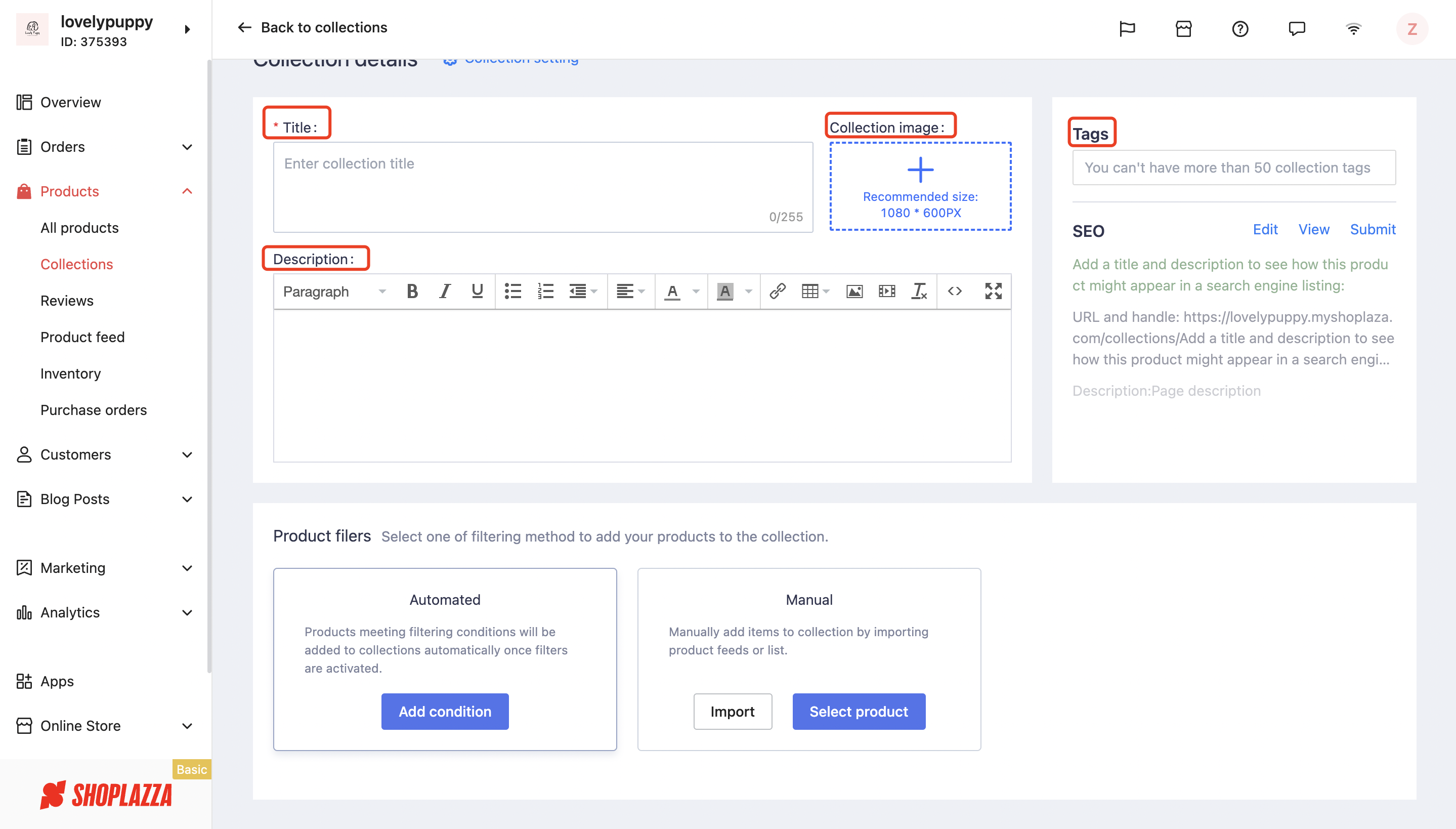 3. SEO modification: by selecting "Edit", a window containing the Page title, SEO description, URL, and SEO keywords will appear on the right side of the page. This is where you edit SEO for this collection page.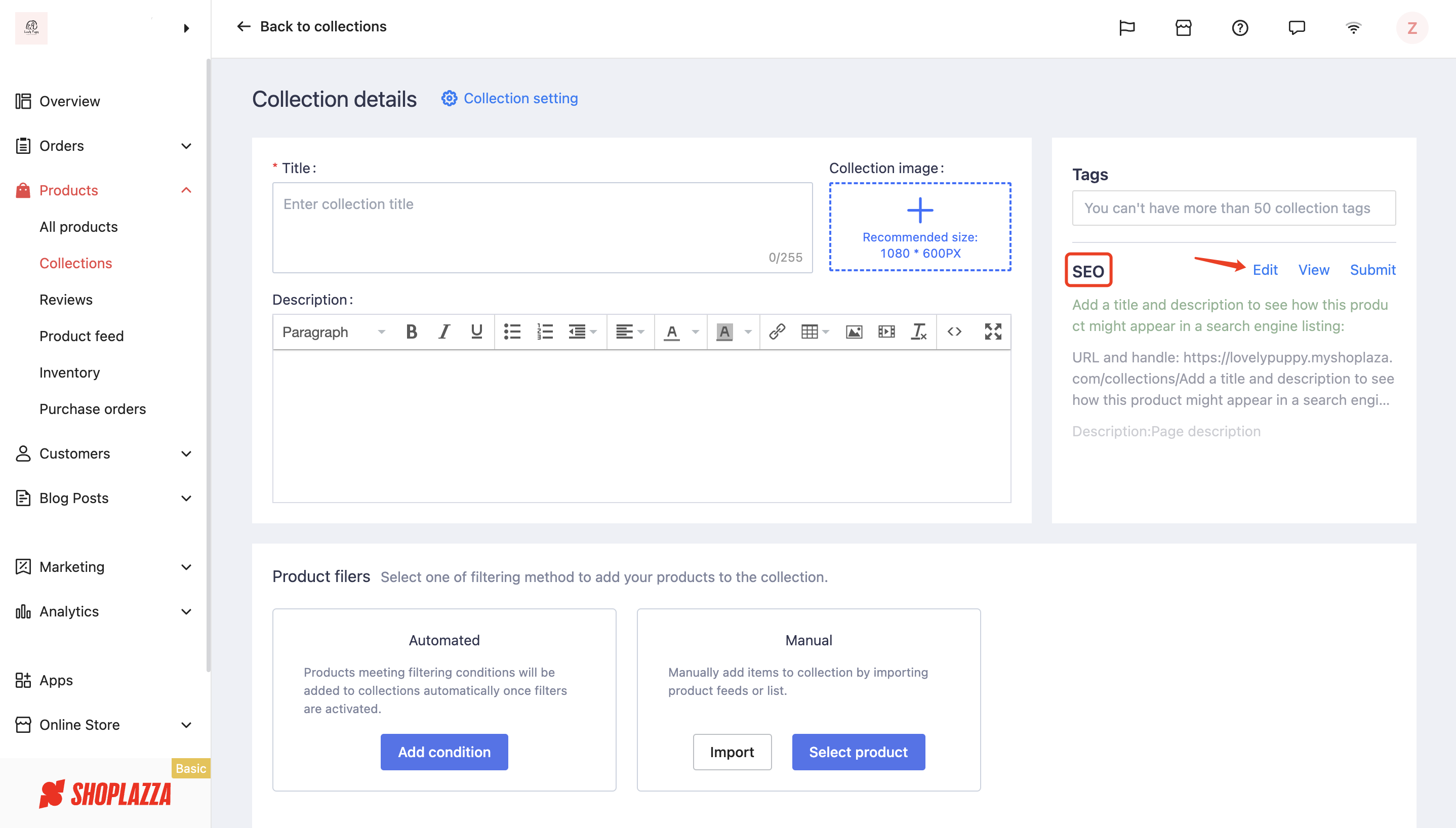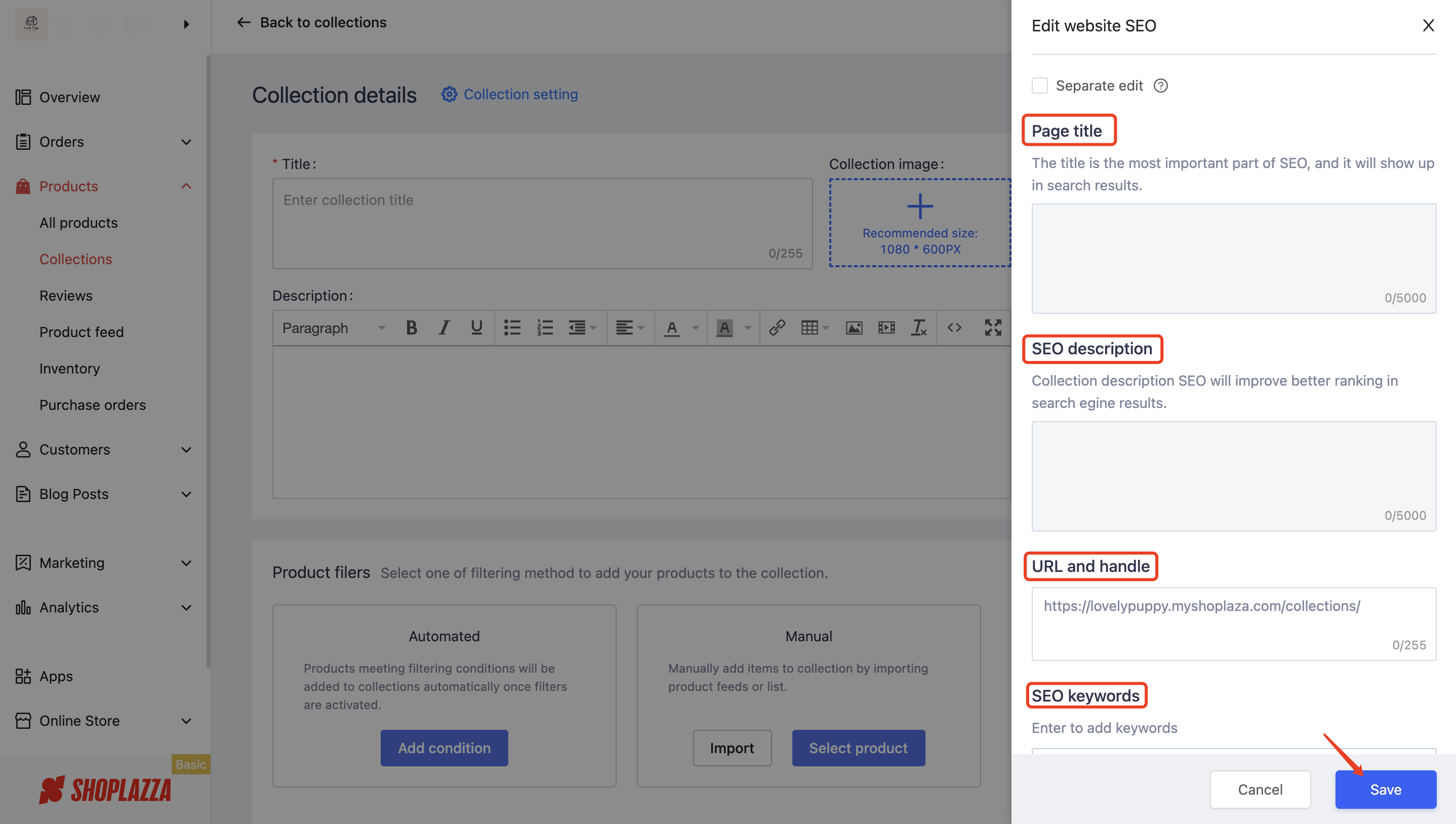 4. Product filters: you can add products to the collection manually or automatically.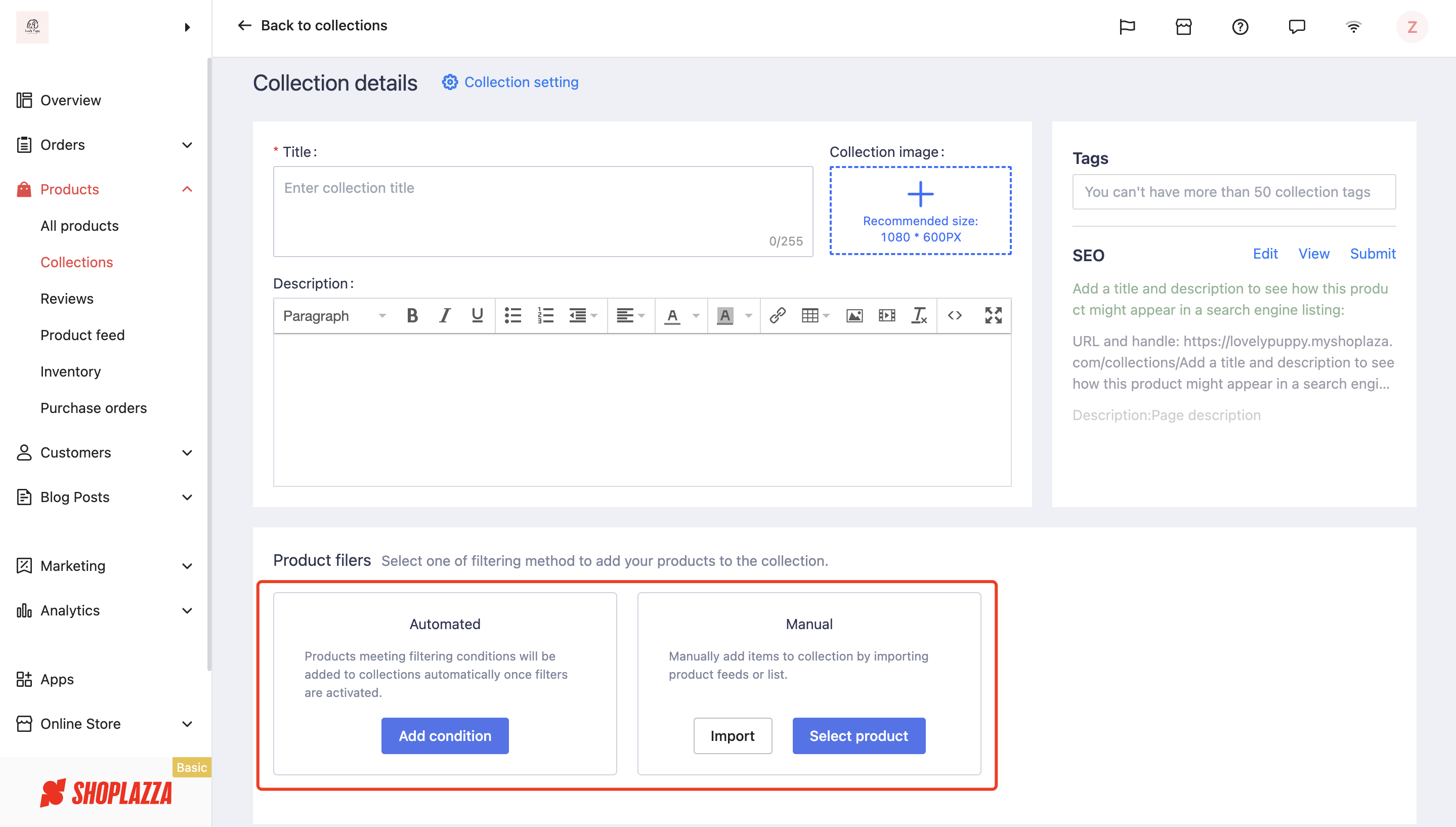 Automated
Suitable for merchants with a large number of SKUs. Once the filters are activated, products that meet the filtering conditions will automatically be added to the collection as long as the conditions are strictly established.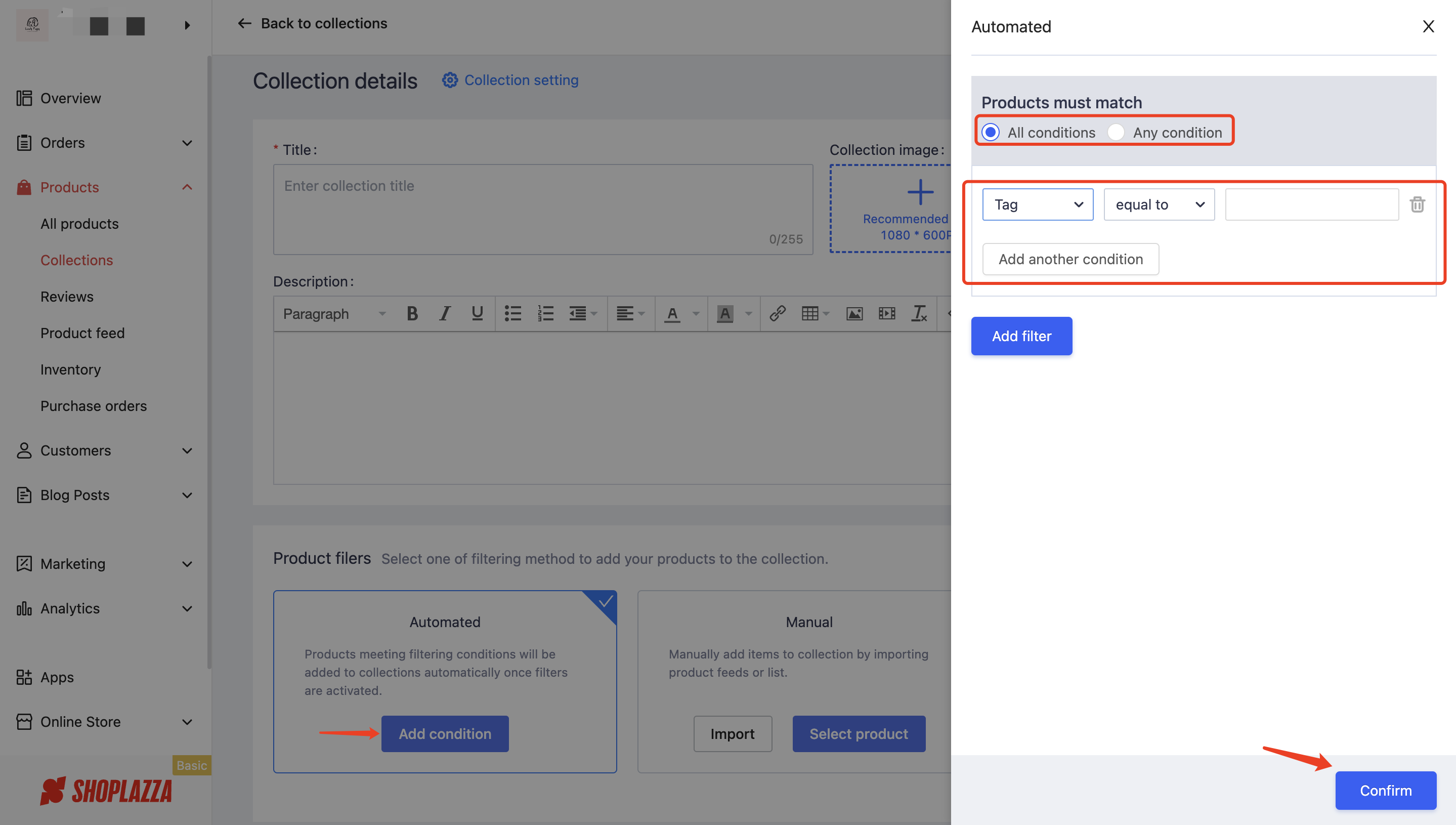 Manual
Suitable for merchants with fewer SKUs and smaller operations. Particularly when you need to create a small, precise collection of particular items or when you need to sort products according to strict criteria, manually filtering or importing products would be a preferable option over the automated one.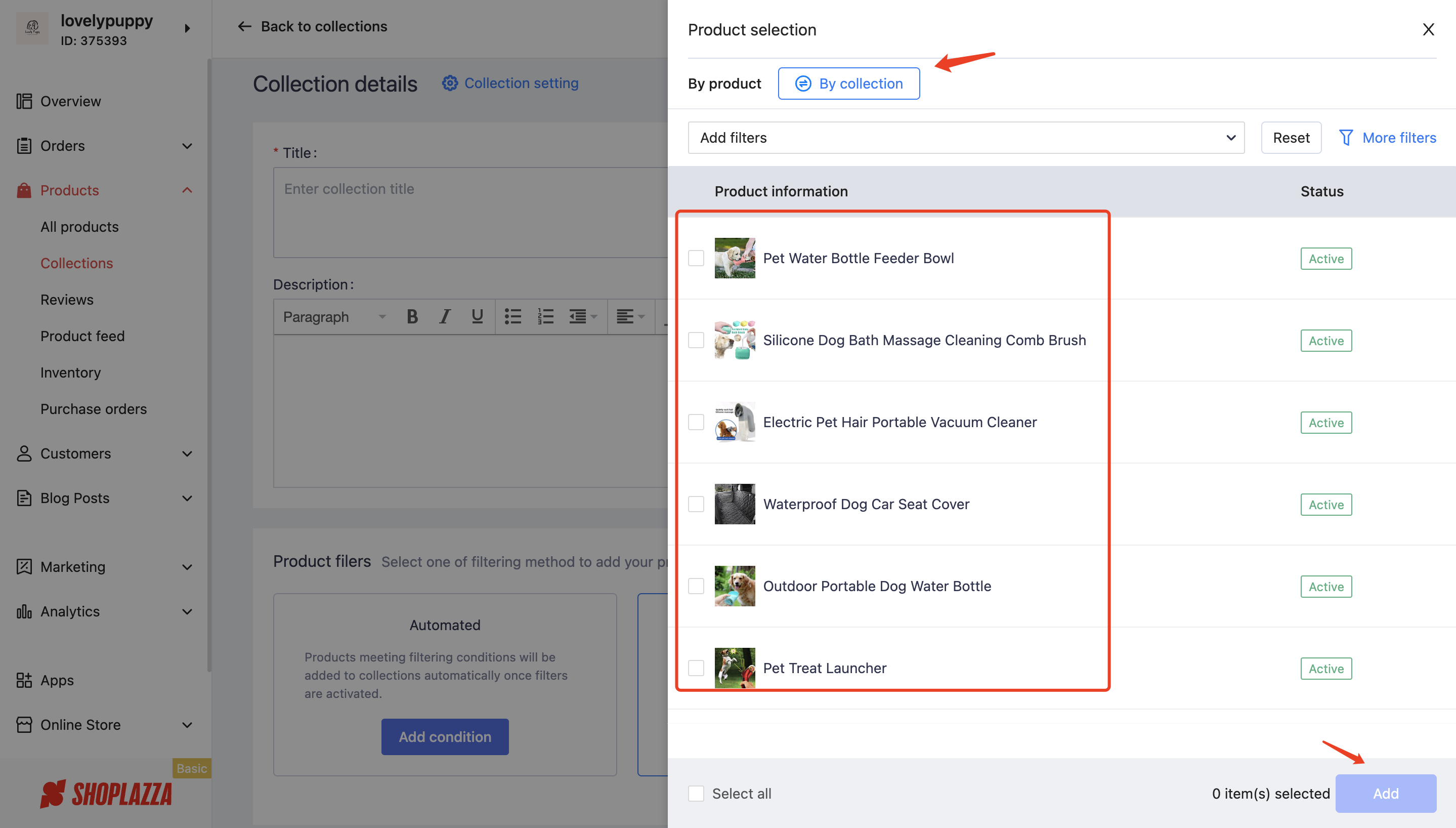 To prevent SEO information from changing along with the collection title and description, you can set the SEO information for separate modification.

Once you've entered the SEO information, click "View" to preview the page as it will appear on Google.

Once you've set the product filtering method for a collection, it cannot be changed.