Creating a product collection on your online store is a great way to showcase a gallery of products, making it easier for consumers to find what they need. This enhances the shopping experience by providing relevant options and streamlining the buying process. This guide explains how to create a product collection in your store's admin panel, offering two collection types: Automated and Manual.
1. From your Shoplazza Admin > Products > Collections, click Create collection.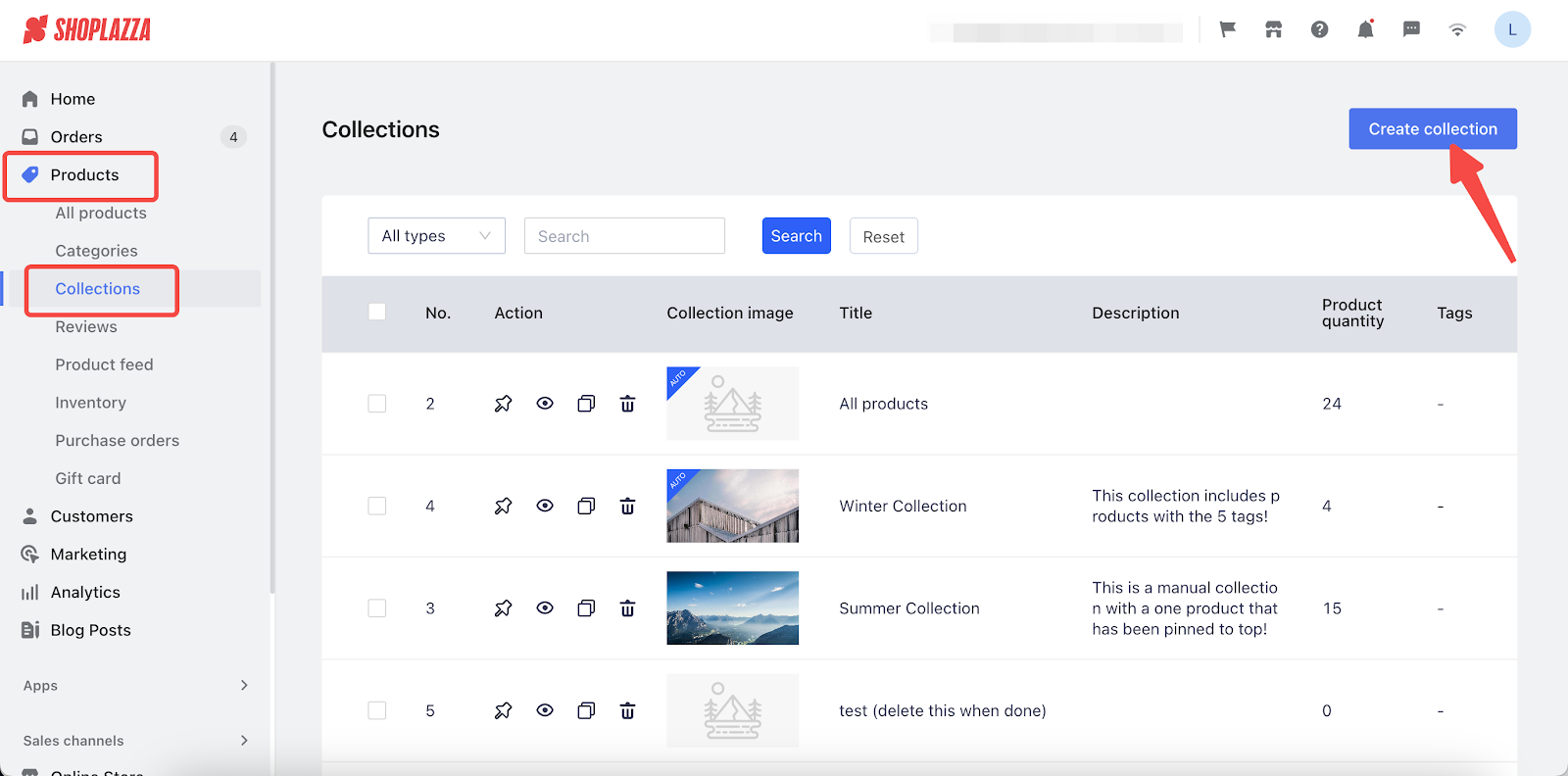 2. Customize the basic settings of the collection.
Title: Enter the collection name.
Collection image:

Choose an image to be the collection cover. The recommended size is 1080 * 600 px.

Description:

Introduce the collection to your customers.

Tags: Add up to 50 tags for the collection.
SEO: By clicking Edit, a window containing the Page title, SEO description, URL and handle, and SEO keywords will appear on the right side of the page. This is where you edit SEO for this collection page.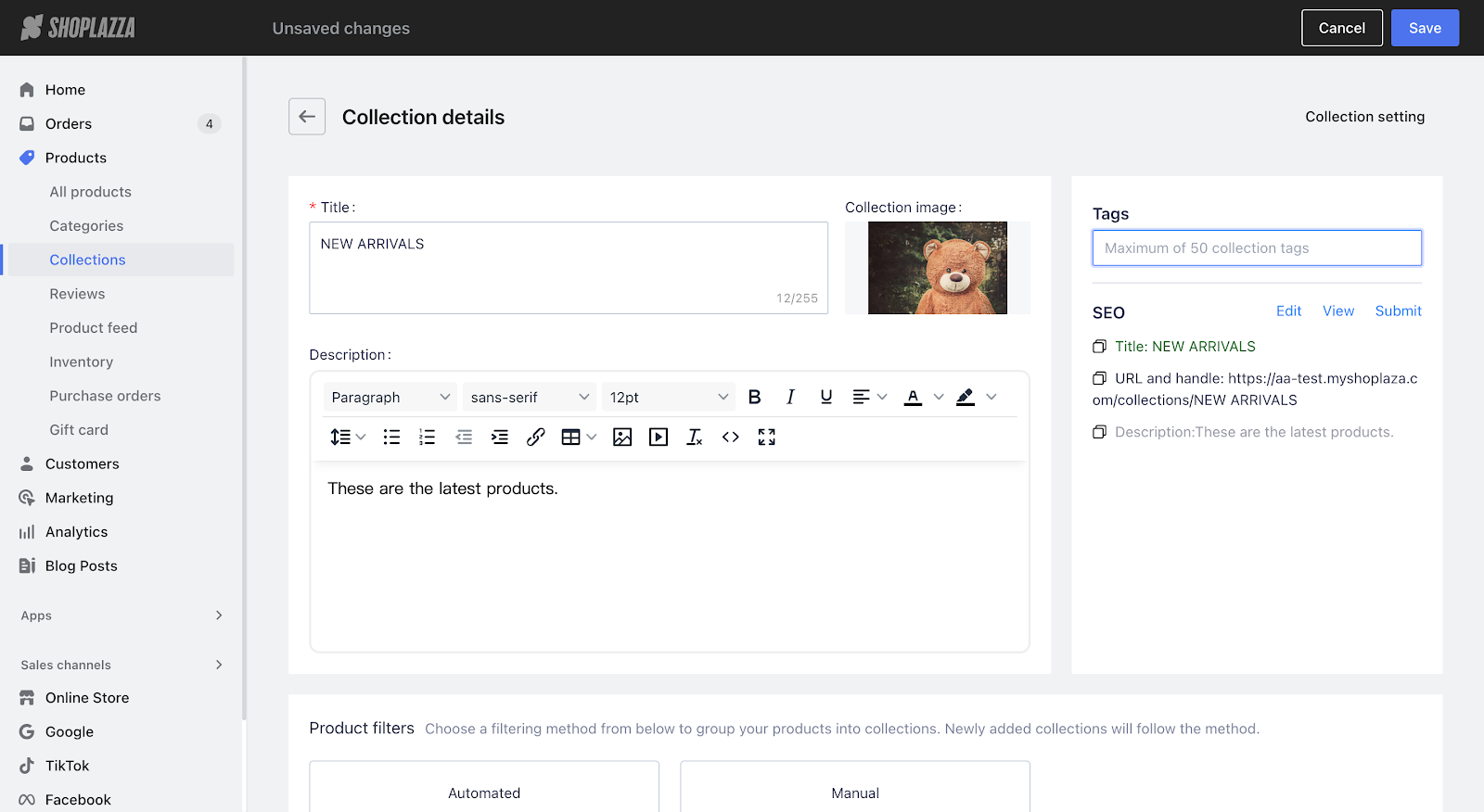 3. Product filters: Choose to create an Automated collection or a Manual collection here.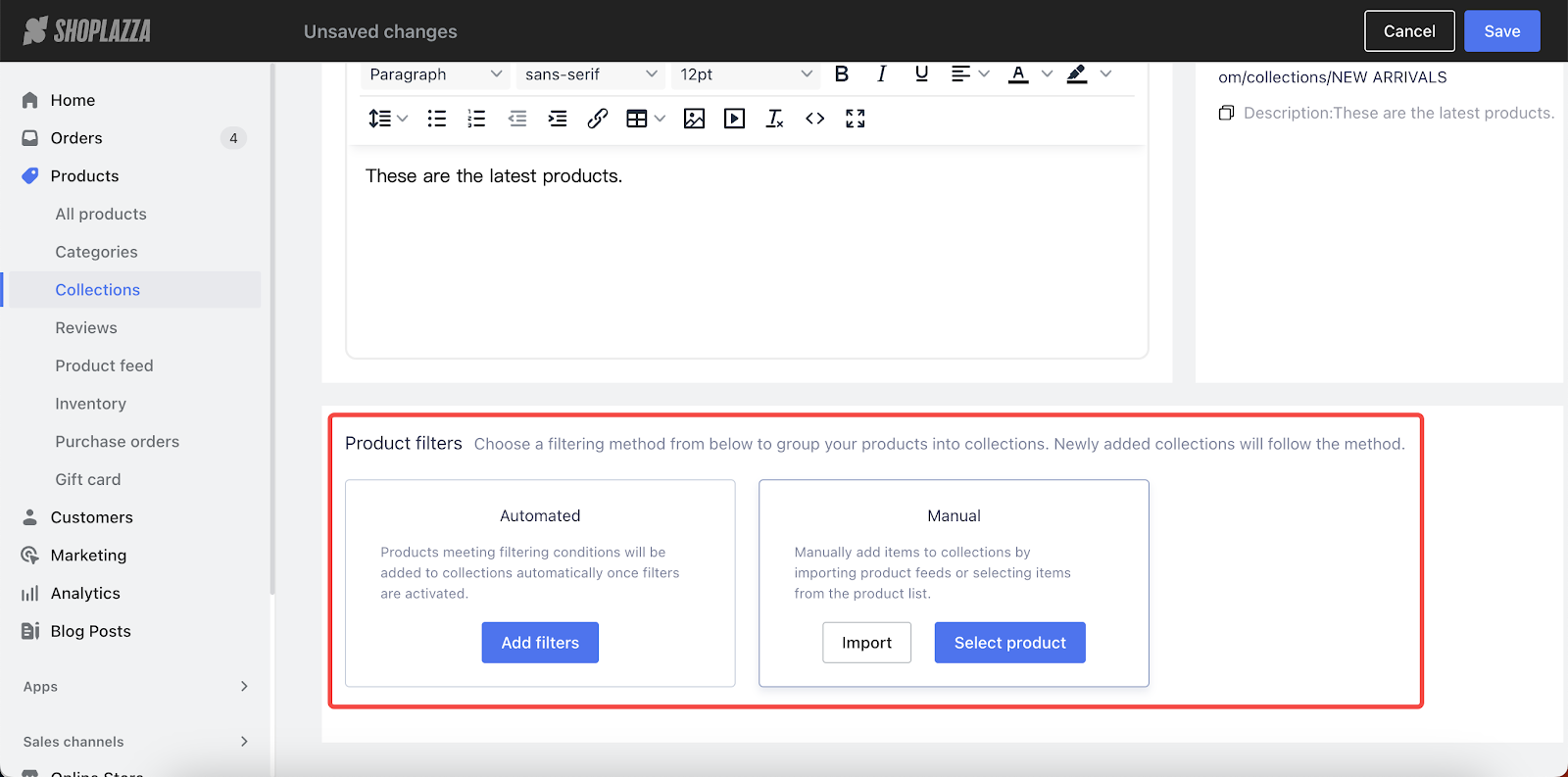 Automated collection: This type of collection is suitable for you if your products have many SKUs. Simply click Add filters, select the filters, and click Confirm. Once the filters are activated, products that meet the filtering conditions will automatically be added to the collection as long as the conditions are strictly established.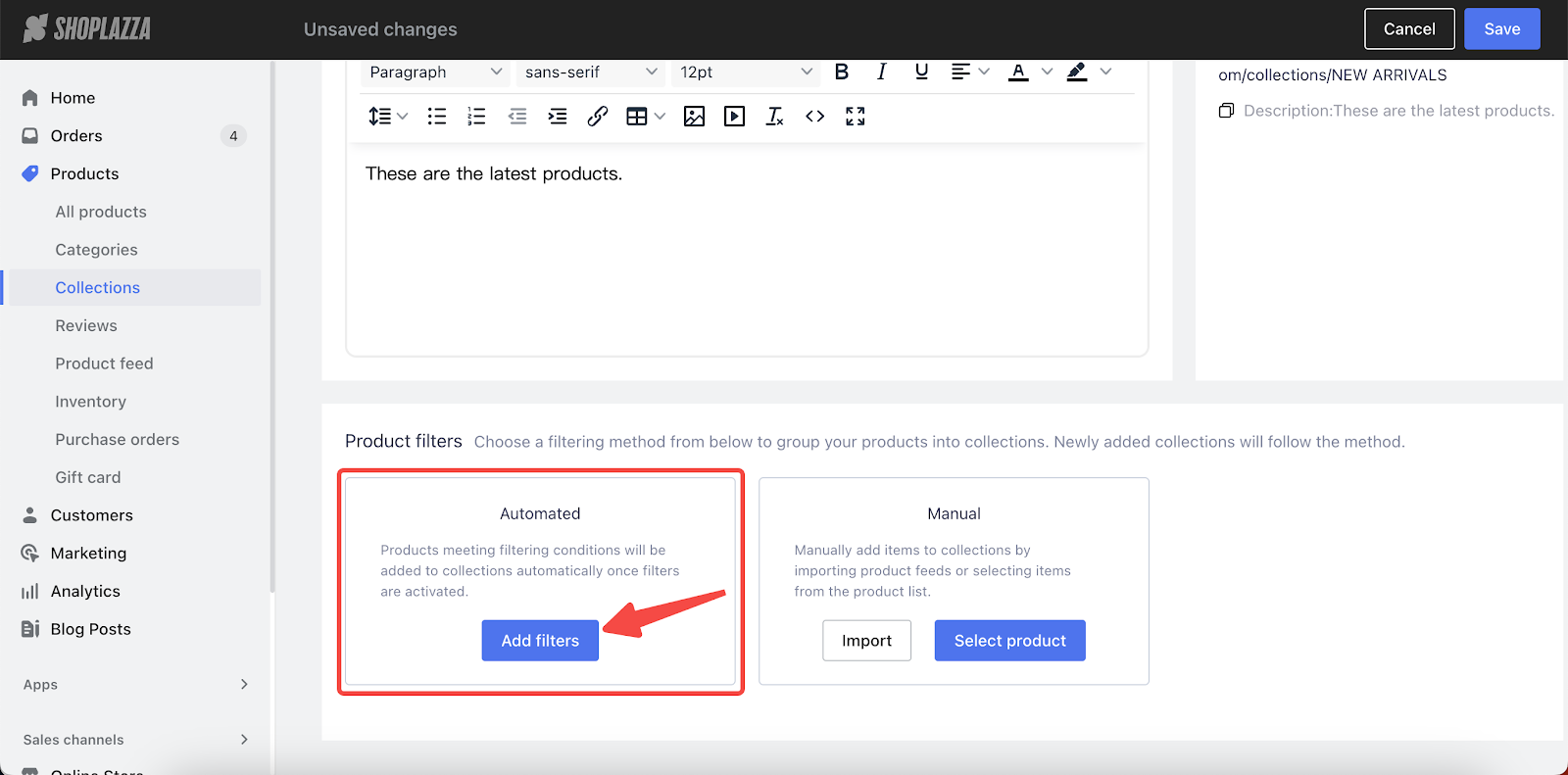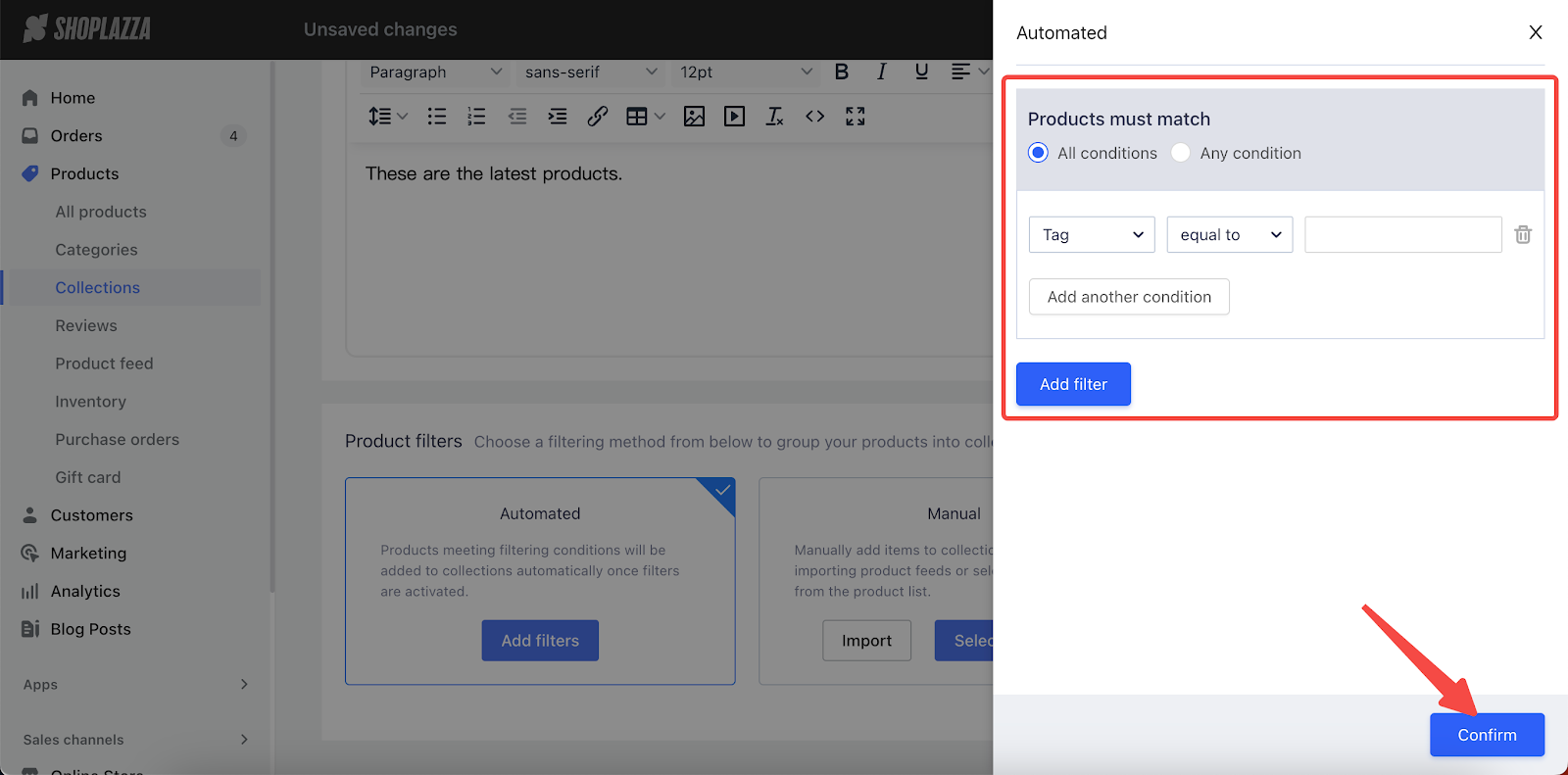 Manual collection: This type of collection is suitable for you if your products have fewer SKUs. When you need to create a small, precise collection of particular items or when you need to sort products according to strict criteria, manually filtering or importing products would be a preferable option.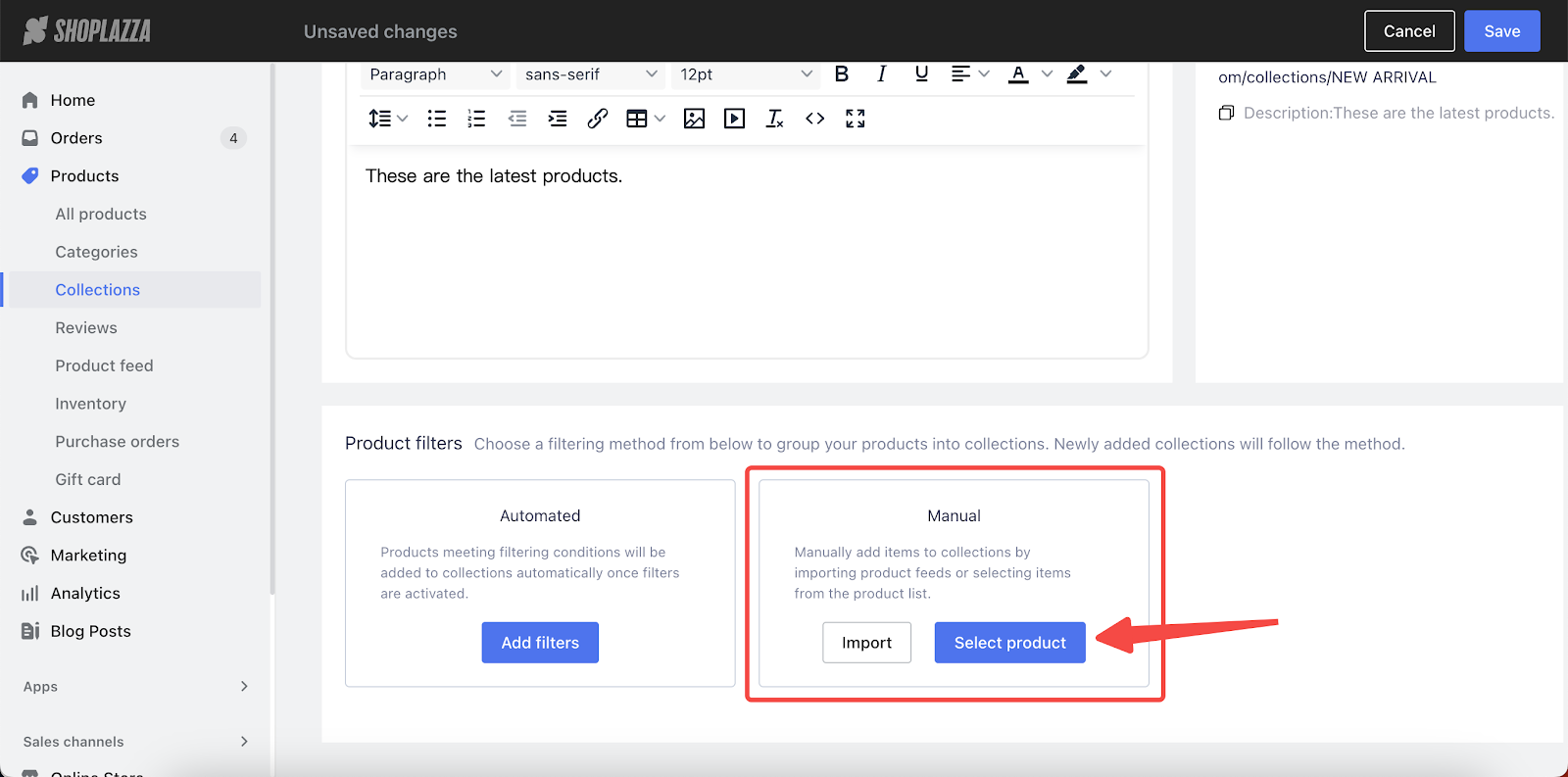 Import products: Save the changes first, and then upload the corresponding file to import target products.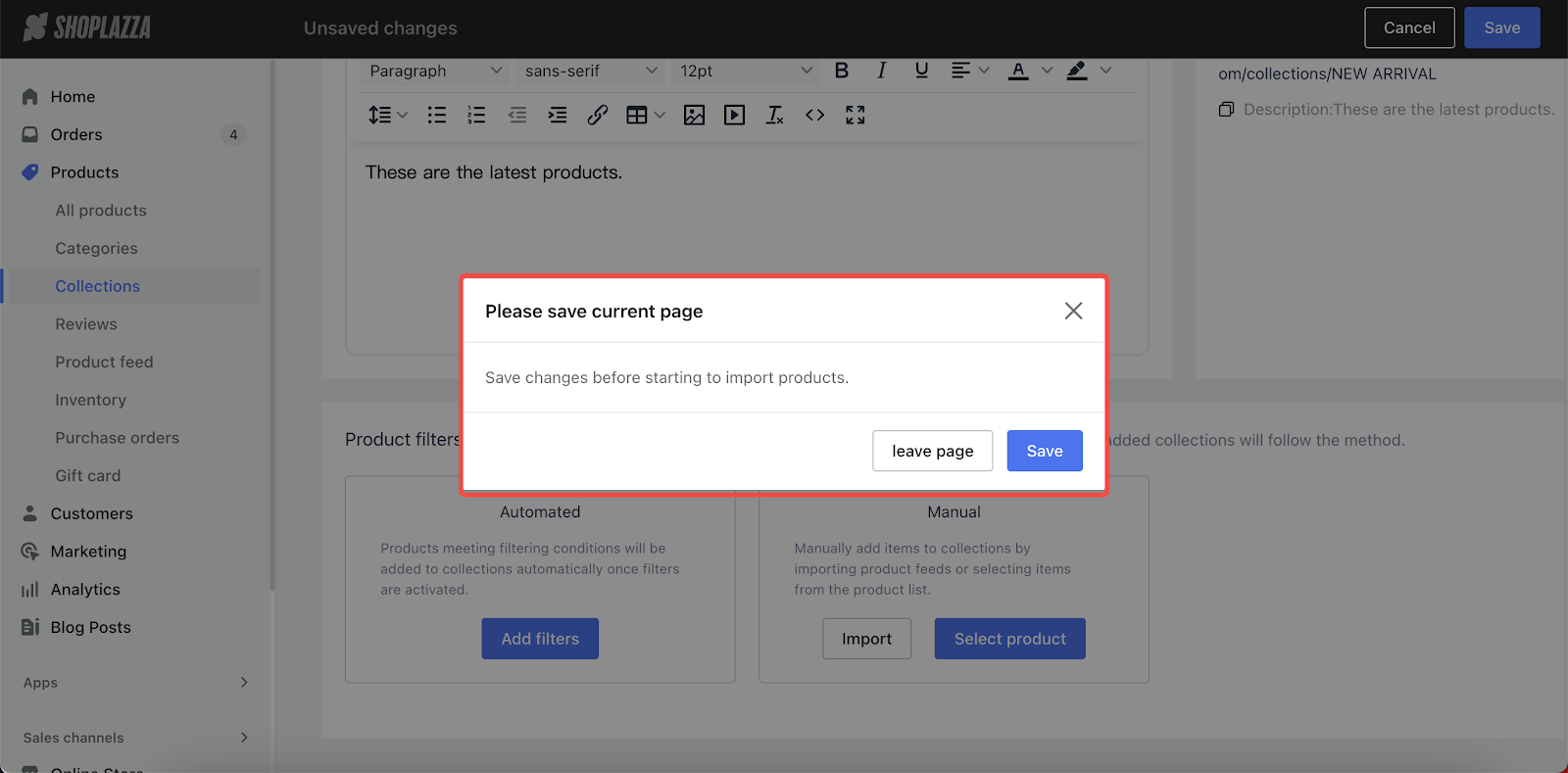 Select products: Choose from the products in the store manually, then click Add.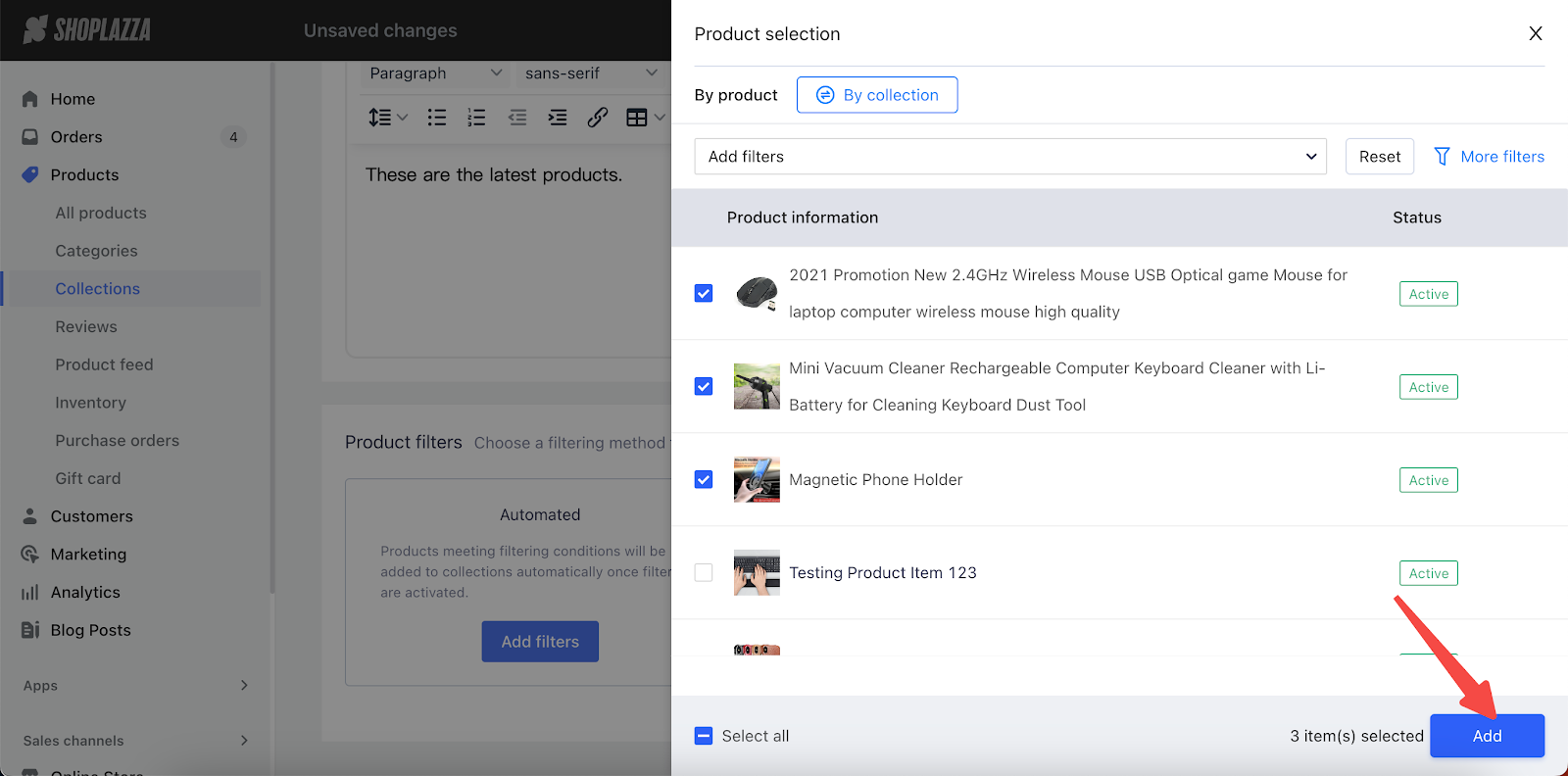 Note
You will not be able to add or remove products from an automated collection once it has been created.
4. Click Save to complete your settings.