Automated collections are suitable for merchants with a large number of SKUs. You can specify whether products need to meet all of the conditions or any of the conditions. When you add a new product that matches the selection conditions for a collection, the product is automatically added.
Steps
1. From your Shoplazza admin > Products > Collections, click on Create Collection.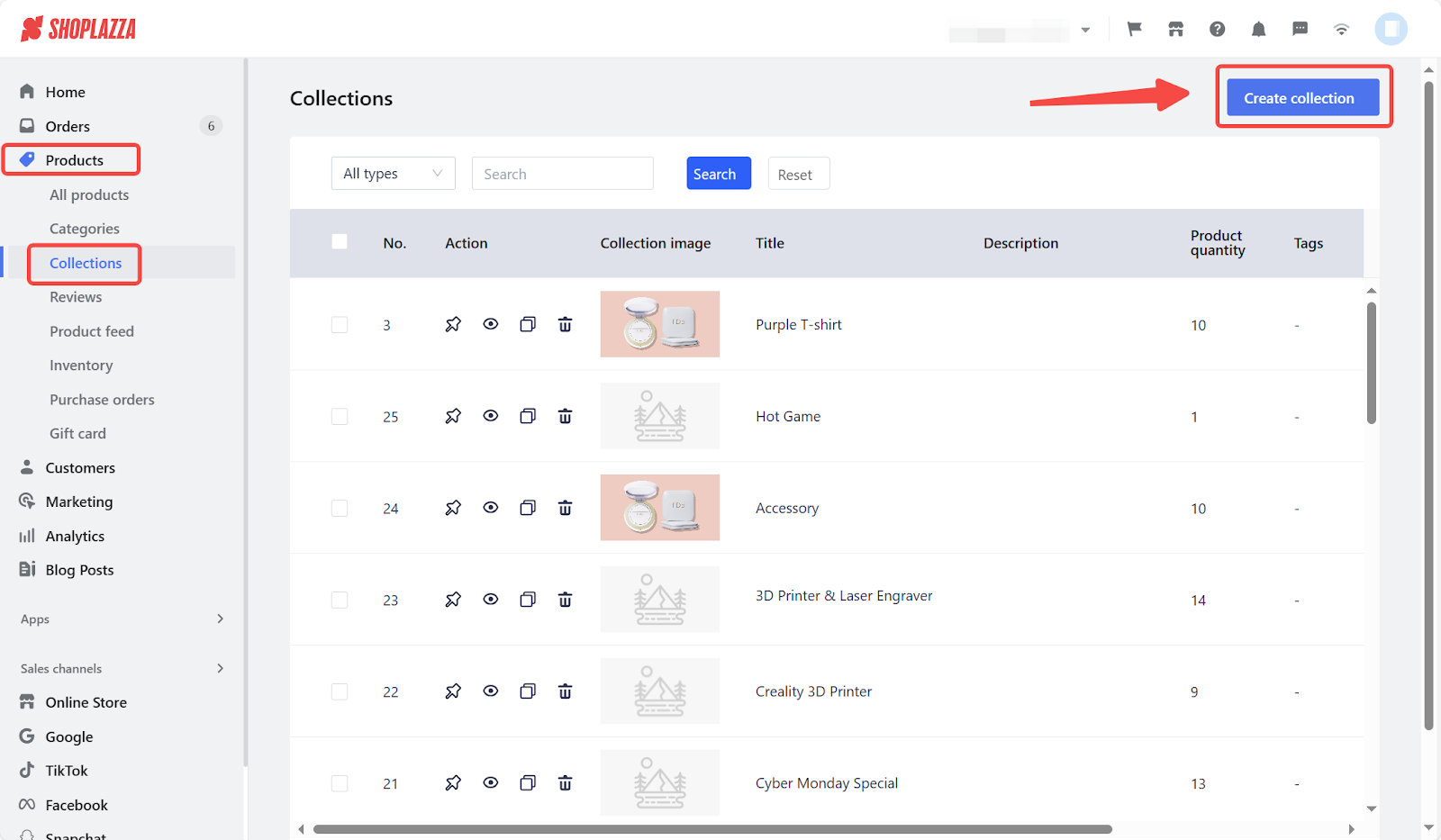 2. After you enter a title and description of the collection. Scroll down to Automated under Product filters, and click on Add filters.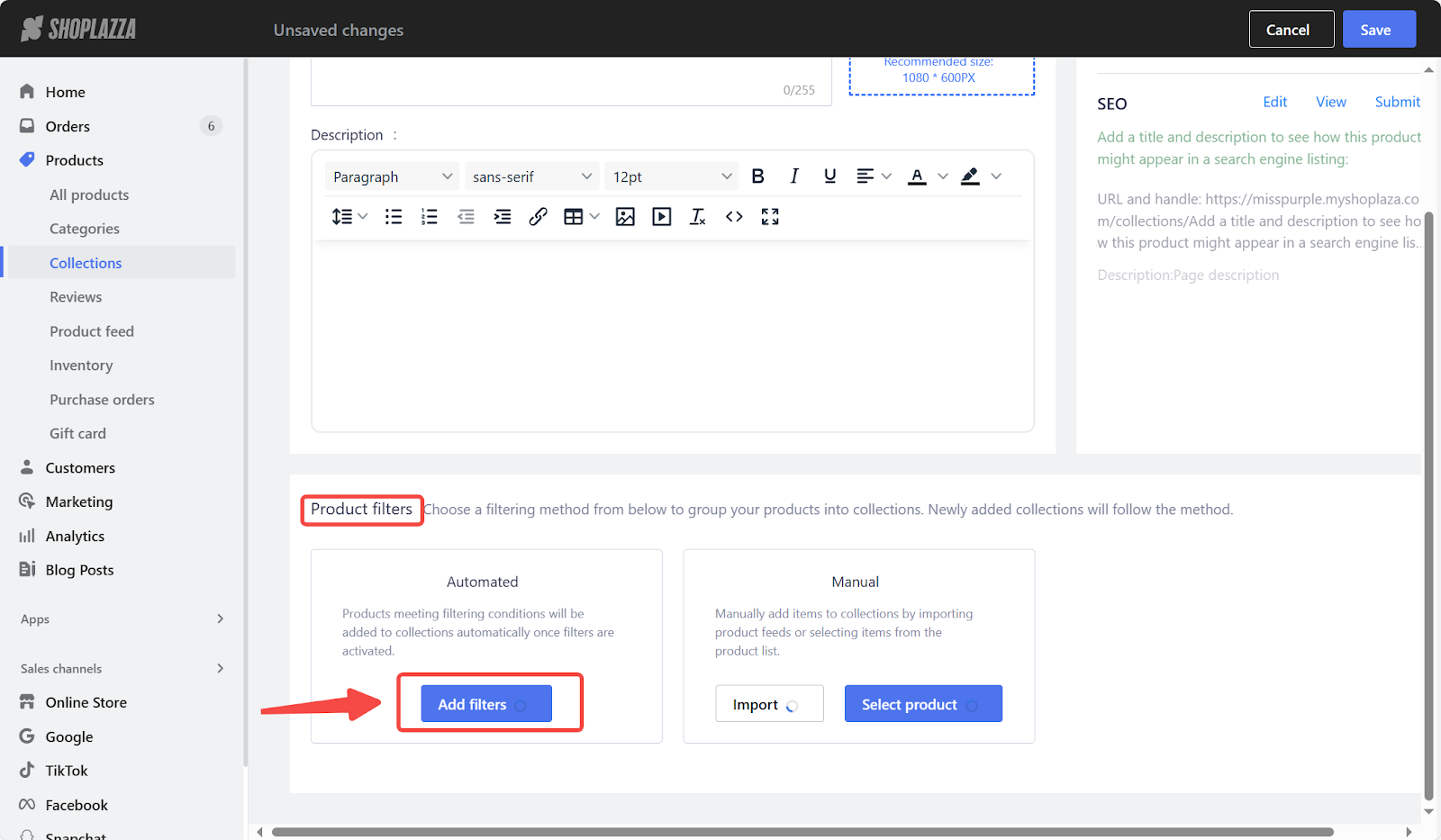 3. Use the drop-down menus to set your collection conditions. Choose between All conditions or Any condition to determine product inclusion.
Select All conditions to only include products that meet every condition.
Select Any condition to include products that meet at least one condition.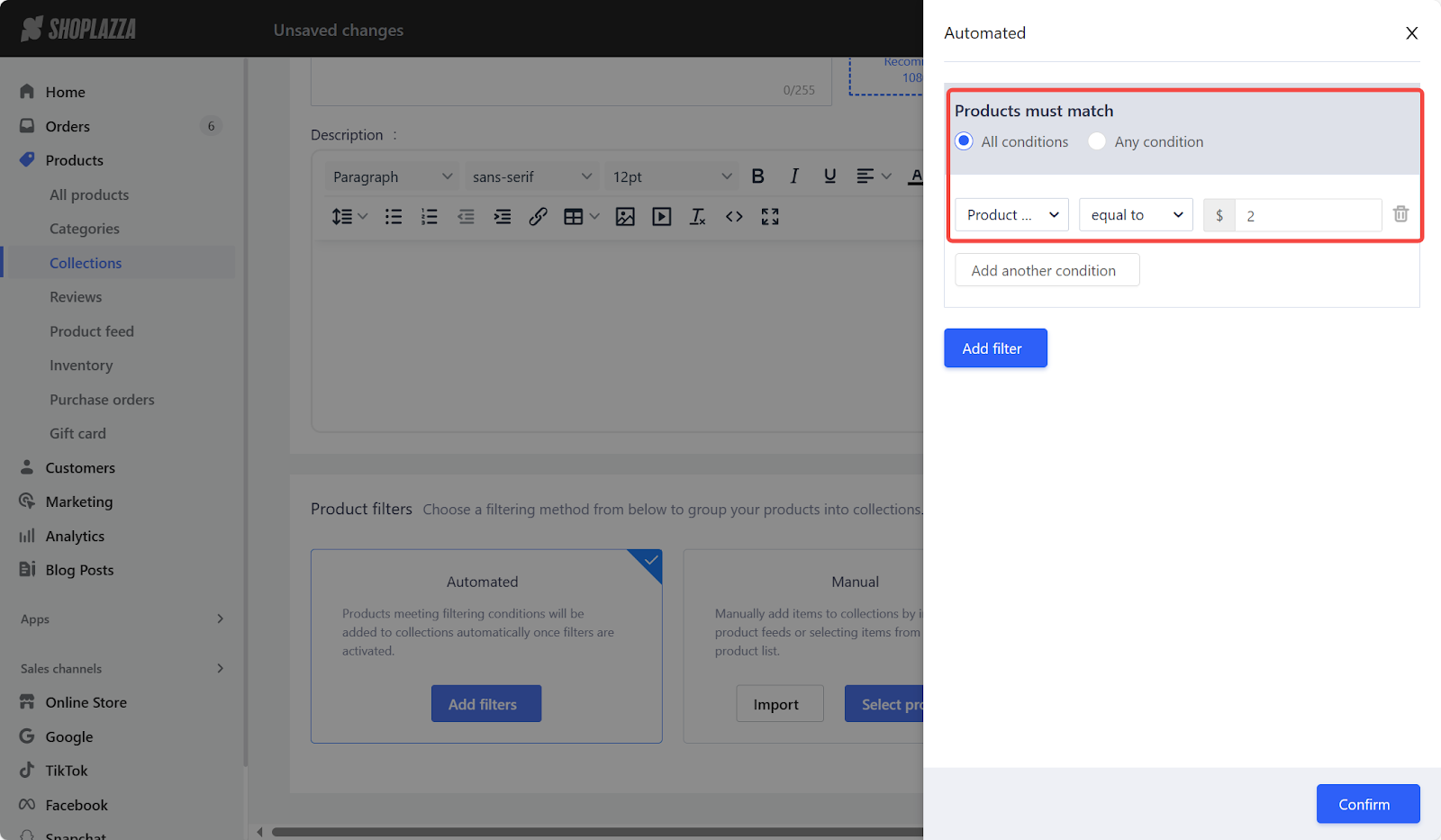 4. If you want to add more than one condition, then click Add another condition and repeat the steps. After you've created the conditions click Confirm to add matching products.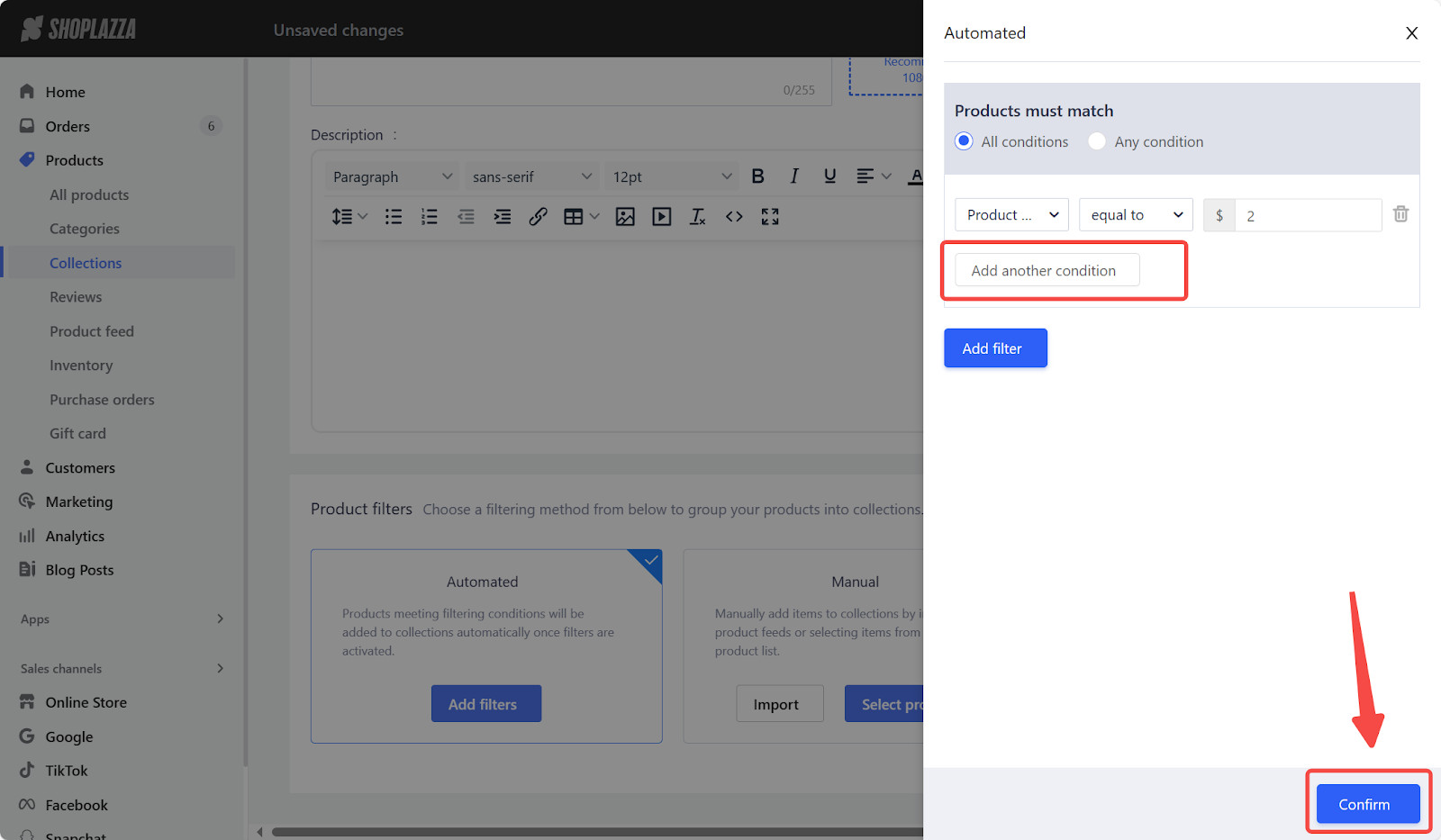 By following the above steps, you can easily create an automated collection in your Shoplazza admin. This will enable you to streamline your product management process. With this feature, you can enhance your store's organization, making it easier for customers to navigate and find the products they desire, ultimately increasing your sales and customer satisfaction.