We understand that migrating your store to Shoplazza can be a complex process, and that's why we are excited to introduce you to a shortcut alternative, a powerful application designed to streamline the migration process and help you seamlessly transfer your data from Shopify to Shoplazza.
In this comprehensive guide, we will walk you through the step-by-step process of using the Store Migration Tool to simplify and expedite your transition. From connecting your Shopify store, to initiating the migration, to monitoring the progress and troubleshooting common issues, we've got you covered.
Preparing your transfer
Before you begin the migration process, it's important to ensure you have all the necessary preparations in place when. Here is what you need to do:
Create a Shoplazza Account
If you haven't already, go to Shoplazza.com and sign up for a free trial store. This will provide you with access to the Shoplazza Admin control panel, where you'll manage your online store.
Gather Your Shopify API Key and Access Token
To establish a connection between your Shopify and Shoplazza stores, you'll need your Shopify API key and access token by creating a Shopify App. These credentials allow the Store Migration Tool to securely access your Shopify data. To obtain them, follow these steps:
Note: If you have concerns regarding where you are able to create an app in Shopify or require additional help to migrate your store data, please contact Shopify's support team to acquire your API key and access token.
Installing the store migrating app
1. From your Shoplazza Admin, go to Apps > Visit App Store.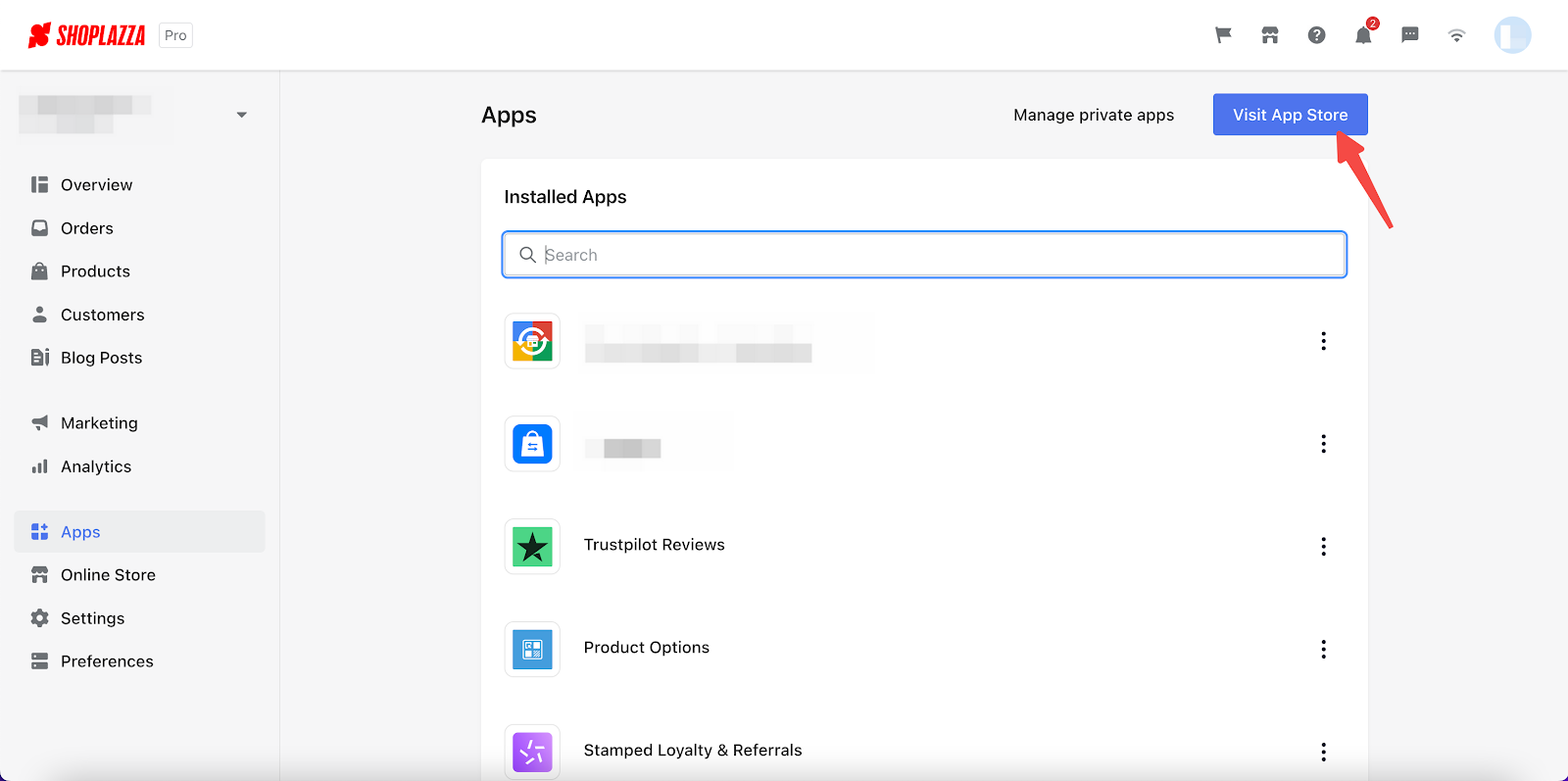 2. Install the Store migration App to your Shoplazza Admin.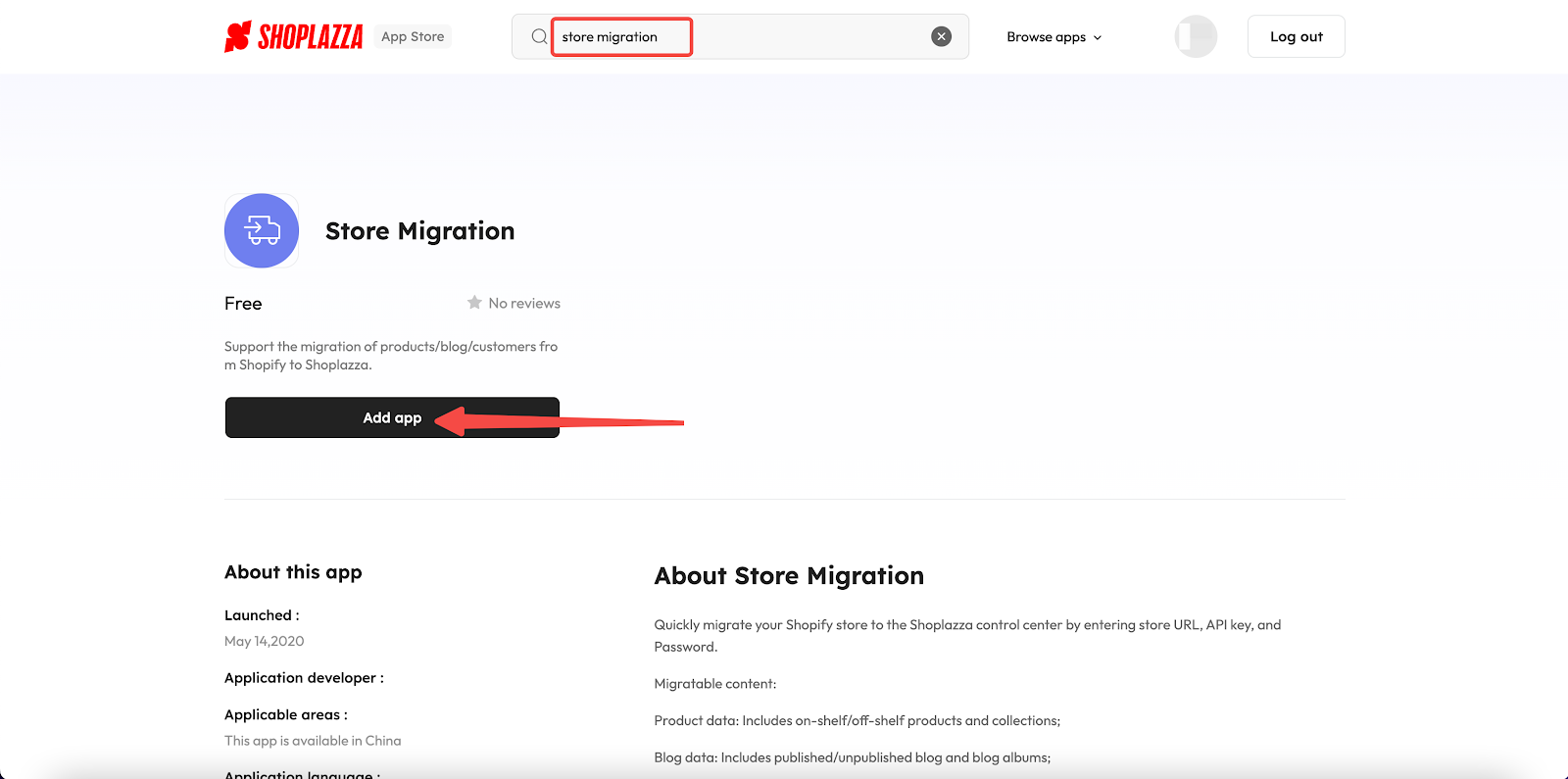 3. By proceeding with the Install App, you are agreeing how shoplazza process your information.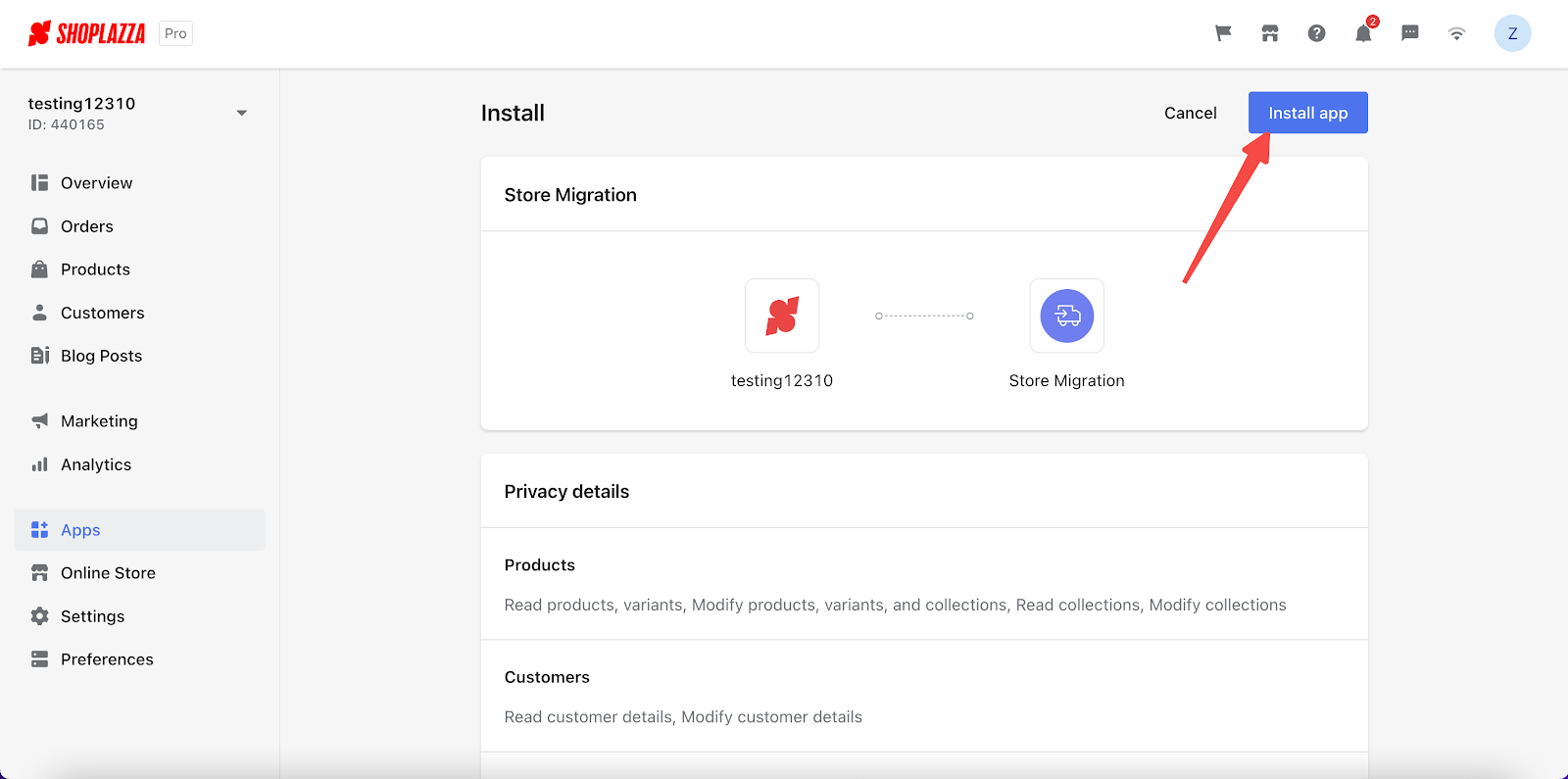 Transfer your store data to Shoplazza
1. Once you've properly installed the app, enter your Shopify API key and access token at the prompt, as well as your default shopify domain name.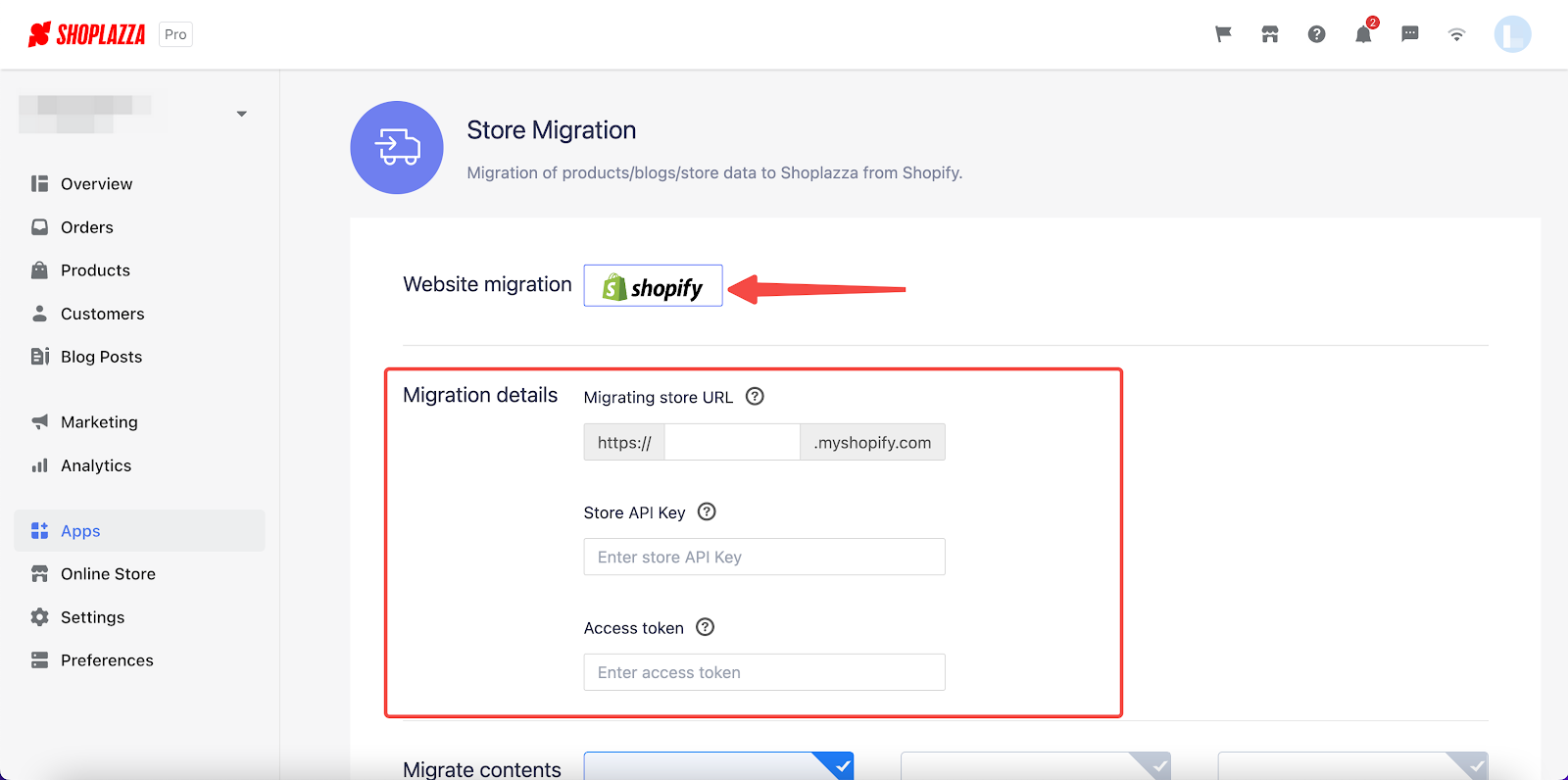 2. In this section, select the type of content you would like to transfer.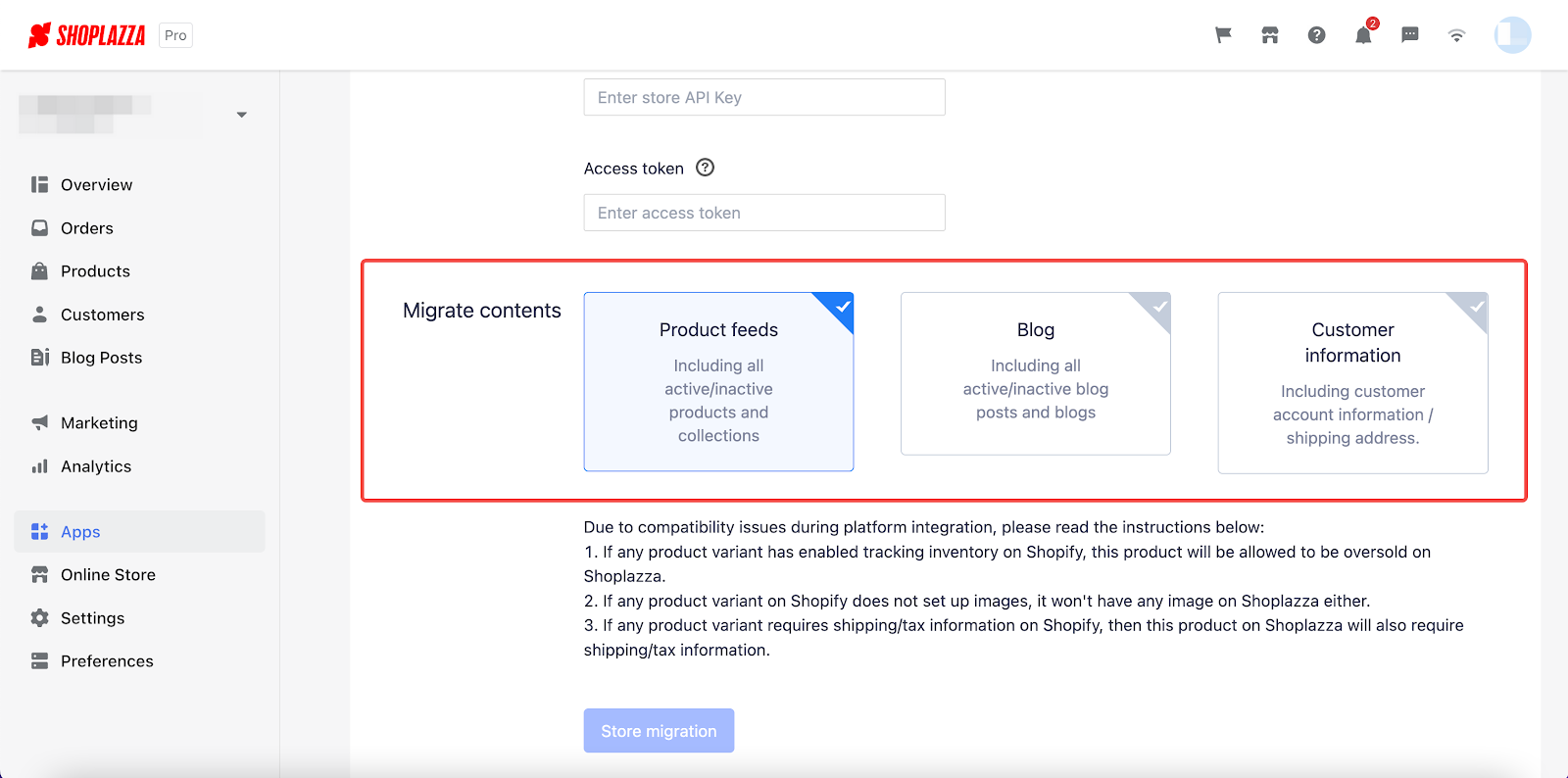 3. Proceed by clicking the Store migration button when you are ready to continue this process.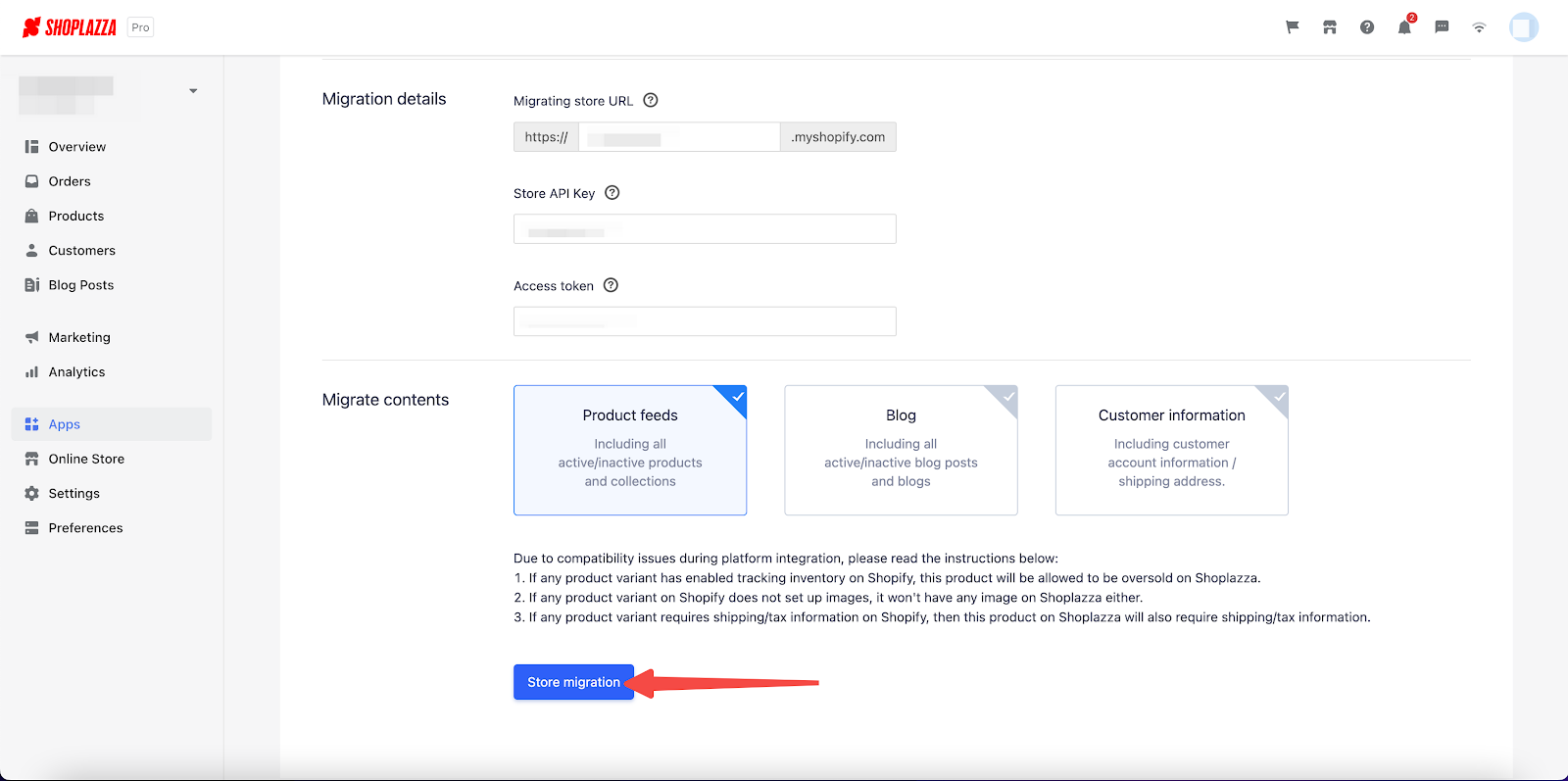 4. You will then be prompted with a window displaying the progress of your transfer.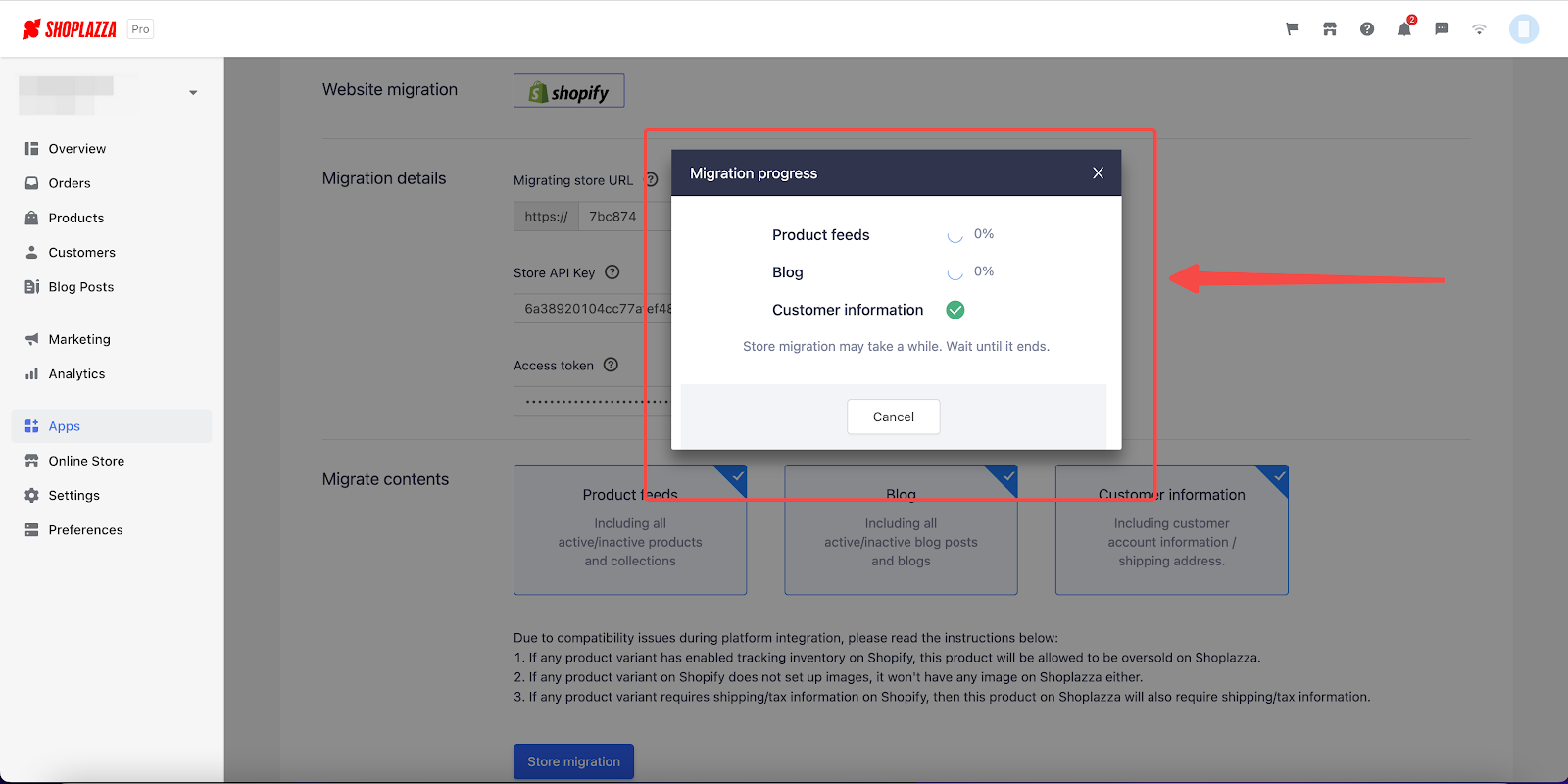 5. Checking the failure details report (in XLSX format) will help you diagnose encountered issues during the migration process.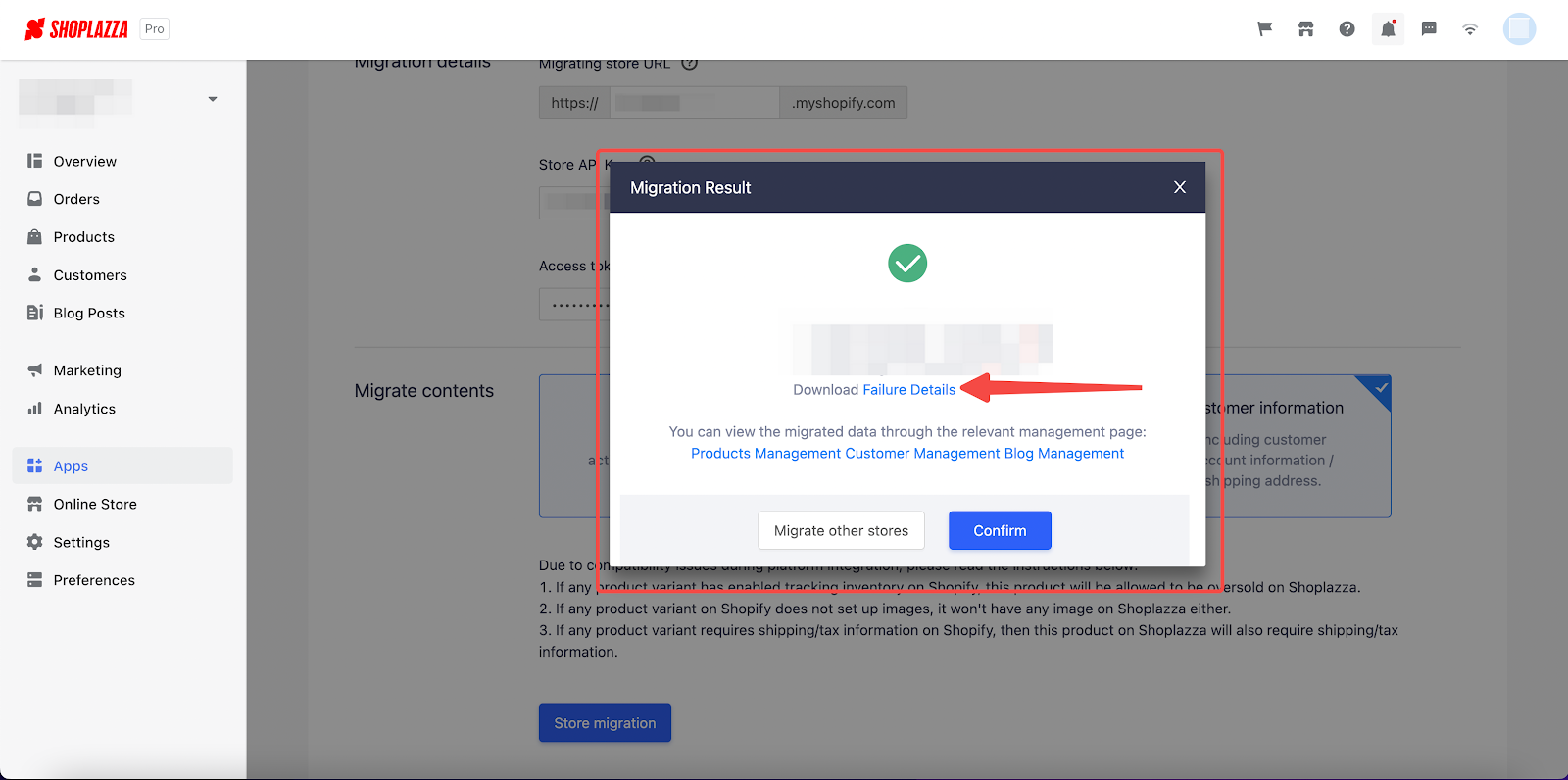 6. When you are finished, click Confirm to complete the process.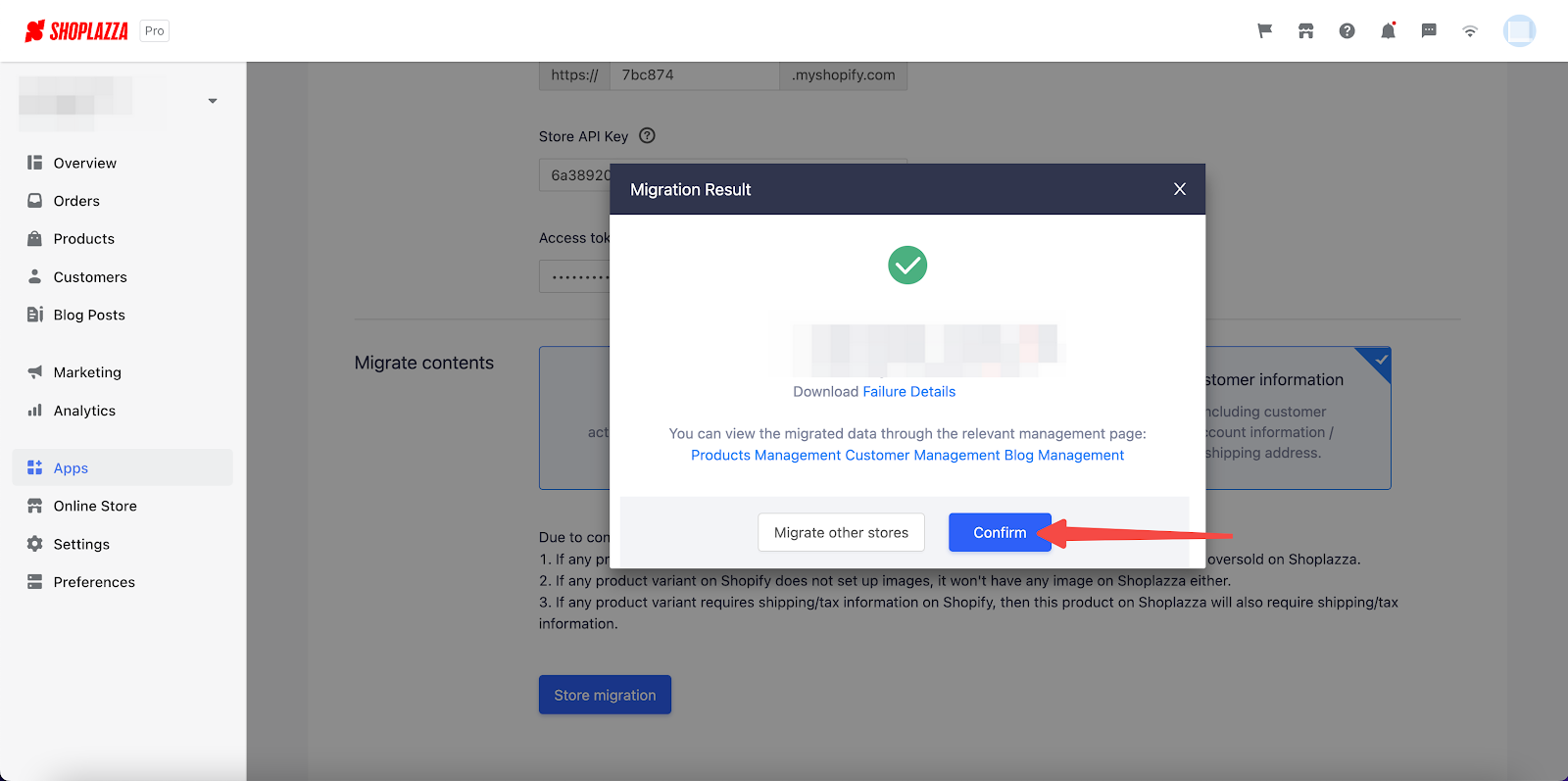 7. If you wish to migrate information from another store, selecting Migrate other stores will reinitiate this process.