You can create a Free shipping discount code campaign for your customers so that they can enter a code at checkout to enjoy free shipping. The free shipping discount code will affect all your store's products. You can set conditions or choose specific zones where you want to offer a free shipping discount code.
Note
Free shipping discounts never automatically apply to an order. To automatically offer your customers free shipping based on their order price, you must create free shipping rates.
Steps
1. From your Shoplazza Admin > Marketing > Discount codes > click Create campaign.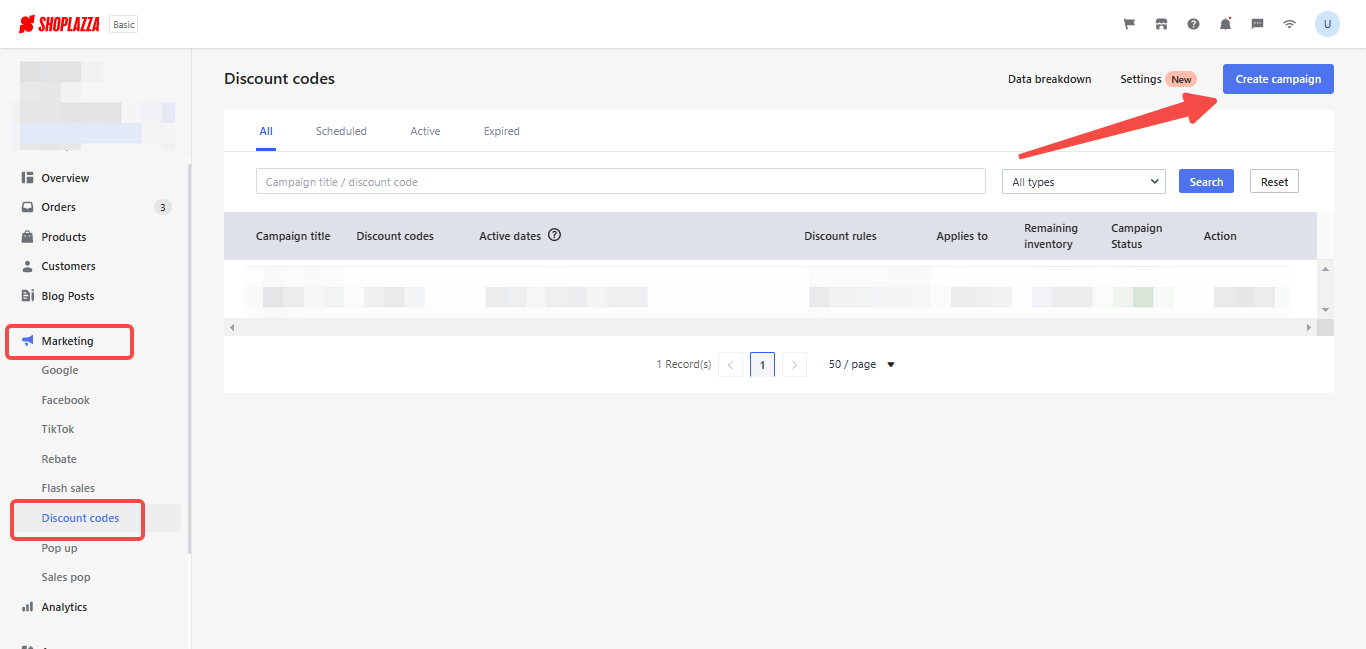 2. Here you will first add the Basic information, which includes the Campaign title and Discount code. If you don't have specific requirements, the code can be generated randomly. You can also choose to combine the campaign with other discounts.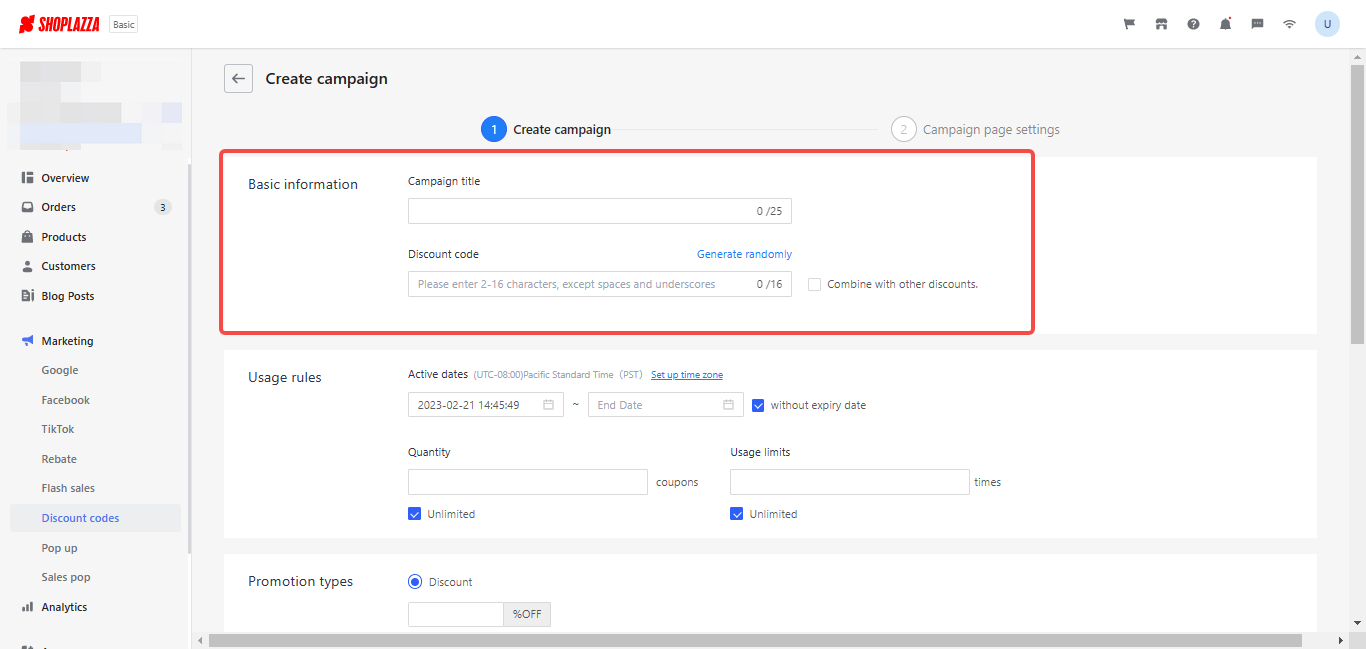 3. Under the Usage rules, you can set up the Active dates, Quantity, and Usage limits. This refers to the number of times the discount can be used.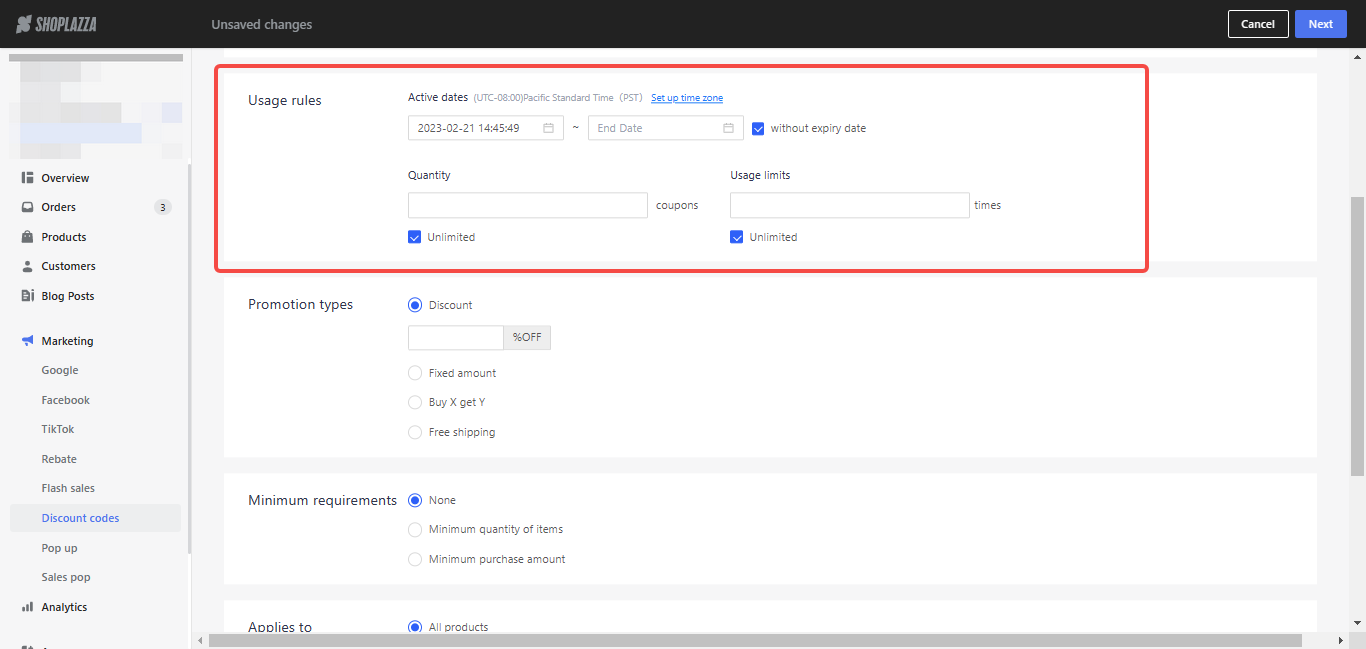 4. You will choose Free Shipping in the Promotion types. You can also set a maximum free shipping amount for each order by checking the box.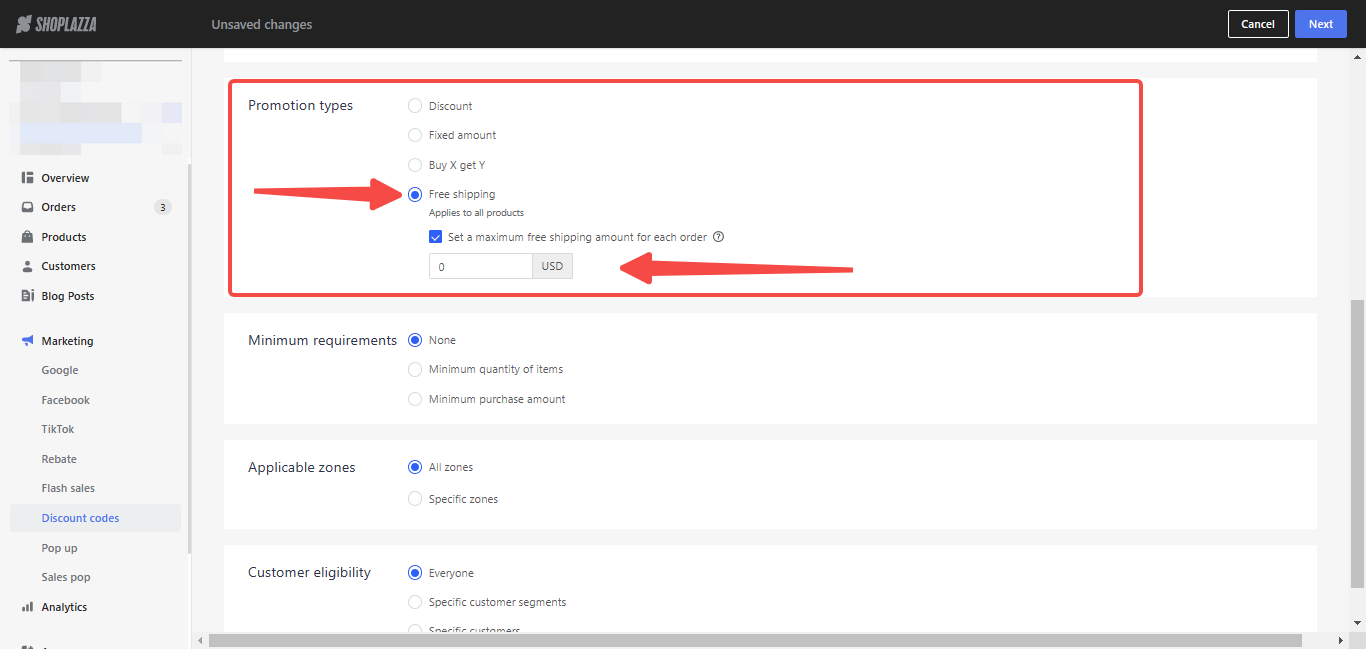 5. There are three options for the discount threshold: None, Minimum order quantity, and Minimum purchase amount.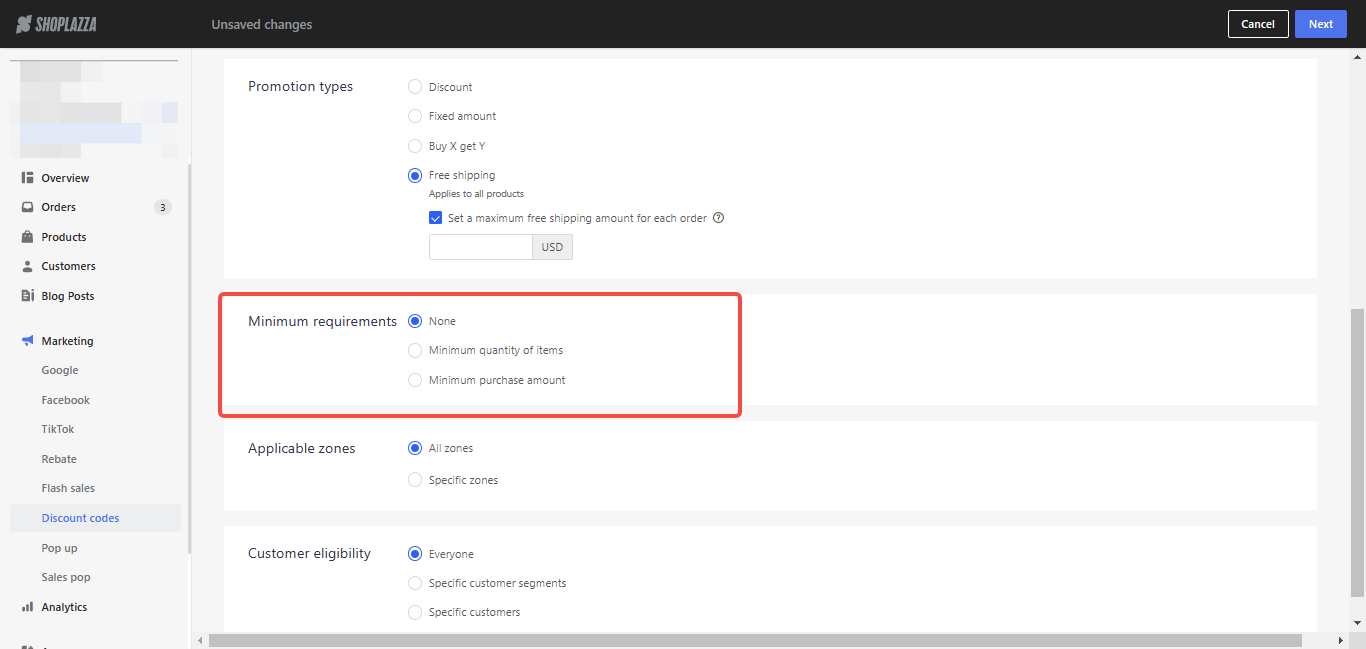 6. Under the Applicable zones, you can select All zones or Specific zones. If you want to choose zones where you would like to offer free shipping, then select specific zones. However, only zones with shipping rates can be selected.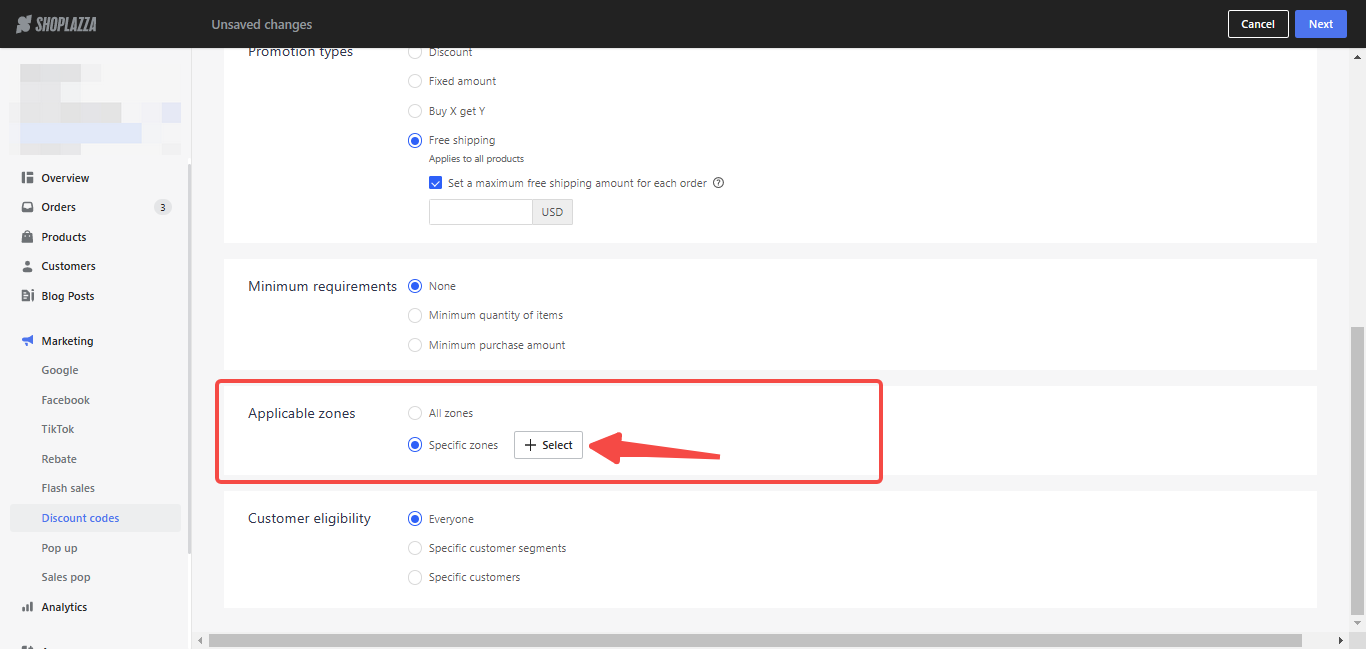 7. In Customer Eligibility, the free shipping discount code can be applied to Everyone, Specific customer segments, or Specific customers.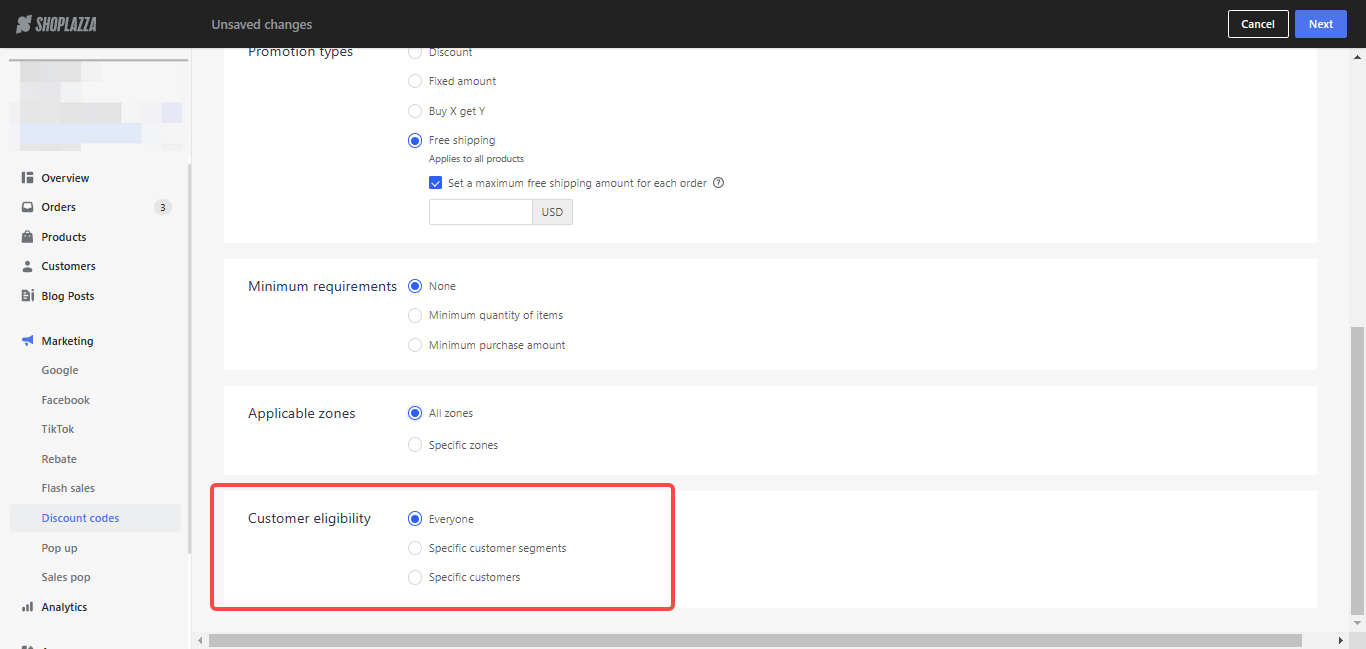 8. Click Next to change the campaign page settings.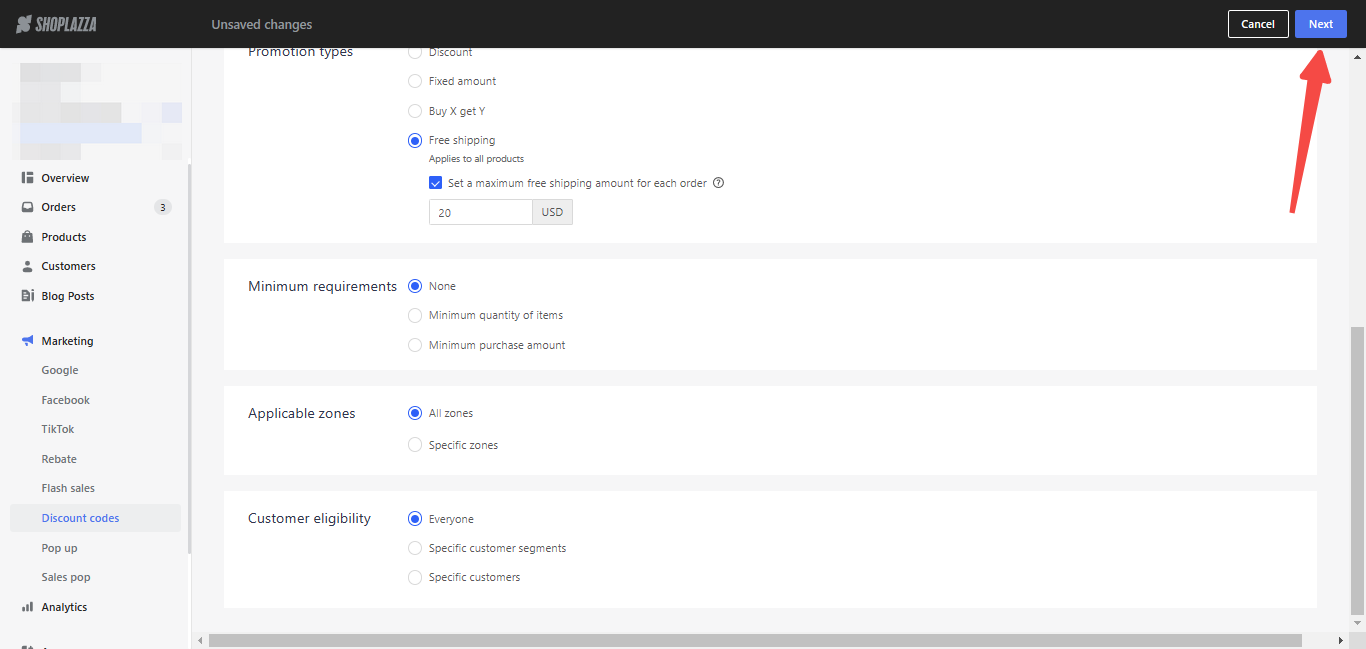 9. Under the Campaign page settings, you can choose your campaign banner layout as Full screen or Centered.
Countdown and reminder messages will be displayed under the banner on the activity page. You can also choose different colors for each part to make it more attractive.
You can change color settings according to your theme and set whether to display the coupon code campaign on the product details page.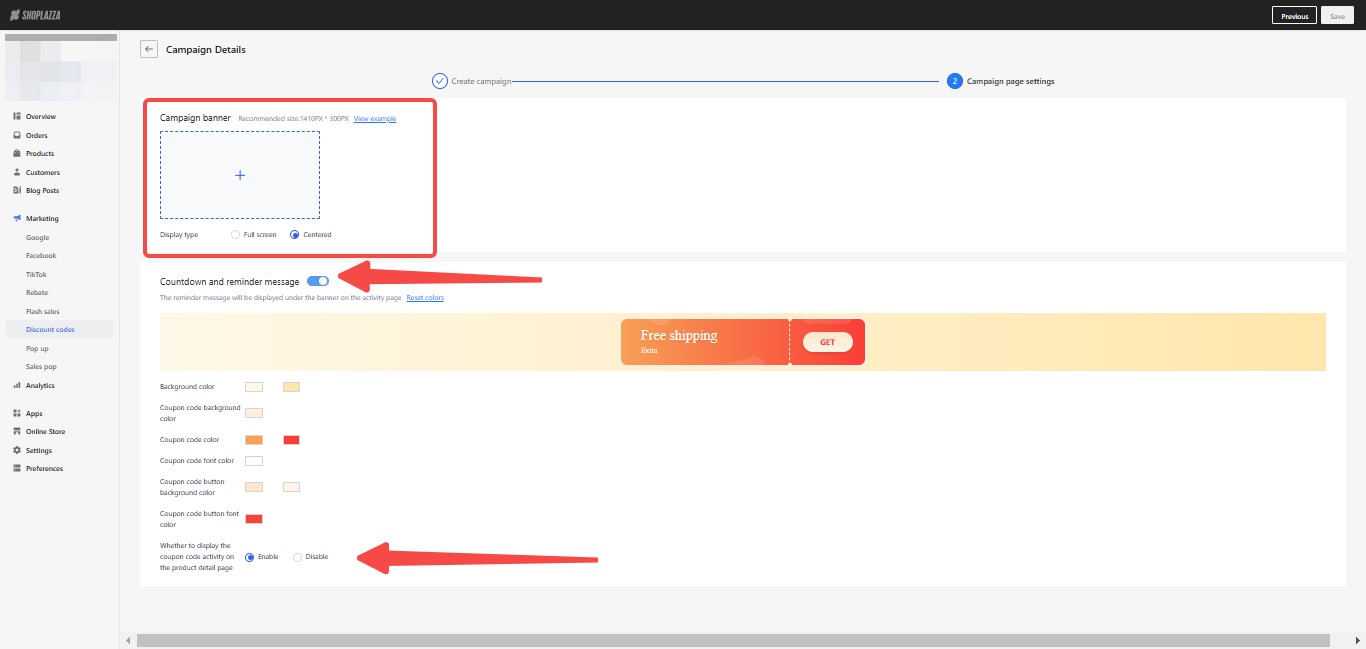 10. Click Save to complete the setup.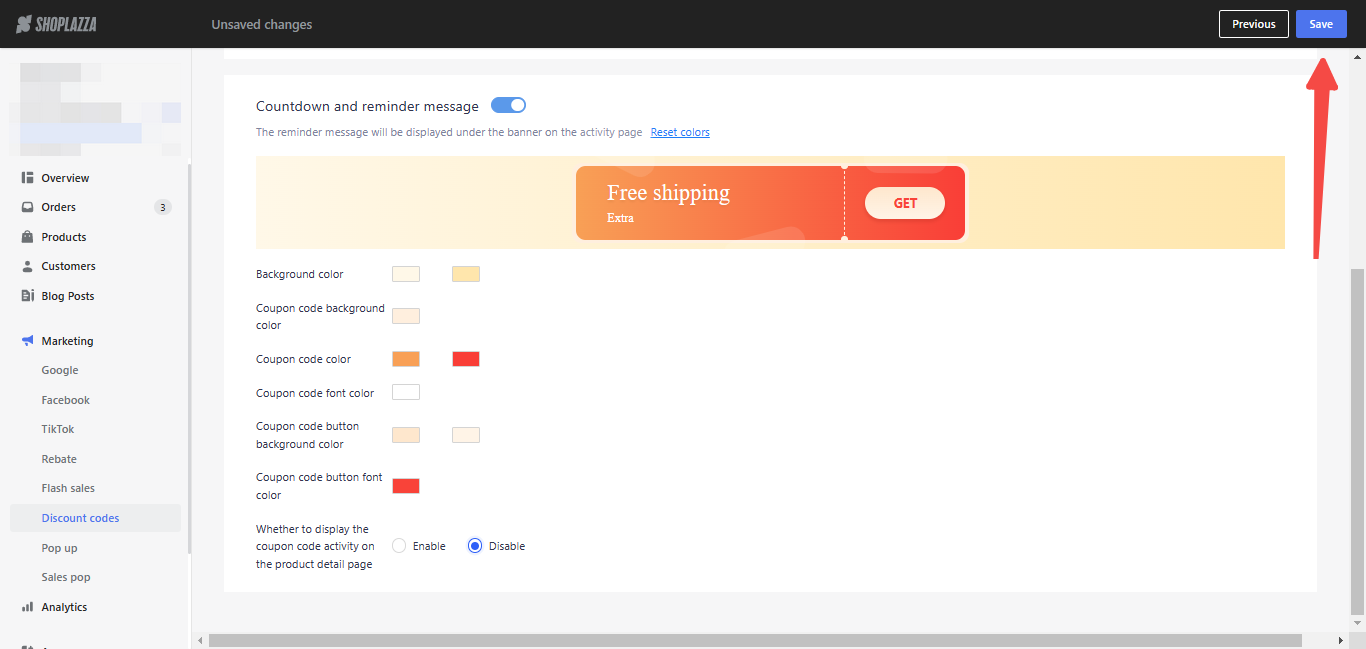 11. Your Free Shipping code campaign should appear on the Discount codes homepage where you can preview, edit, or terminate it early. You can also view a breakdown of its data.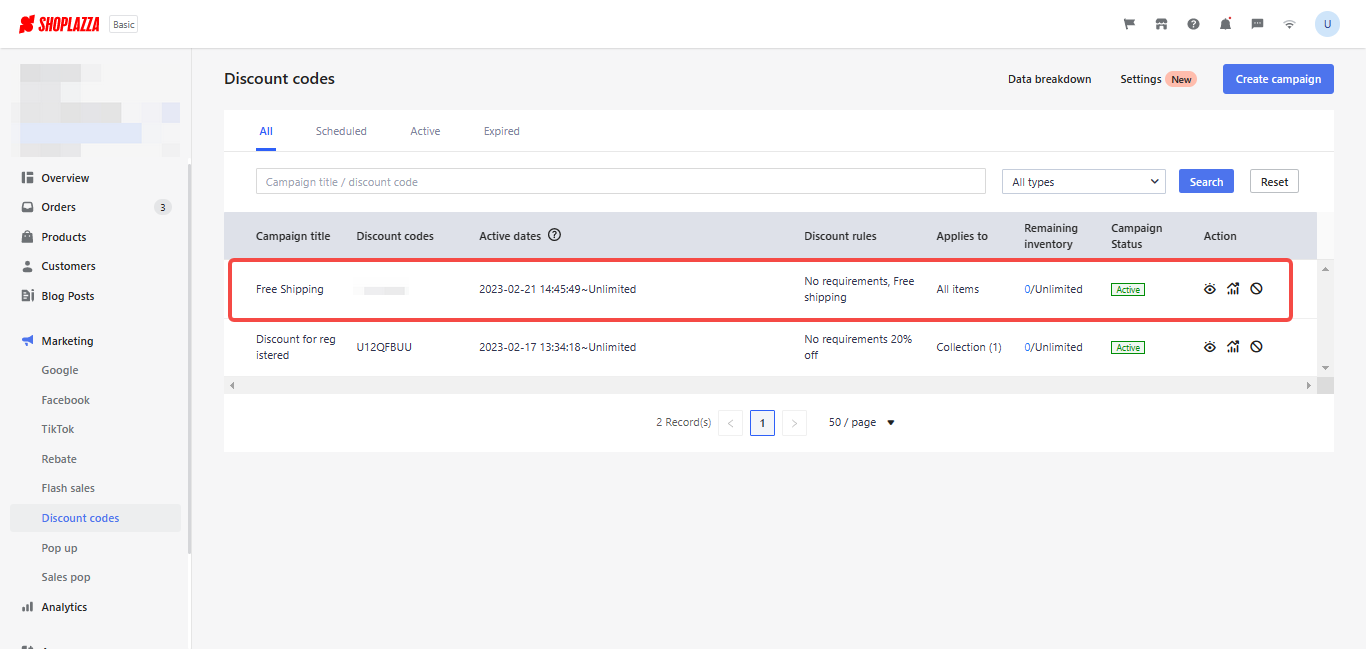 12. This is what your Free shipping discount code campaign will look like after setup.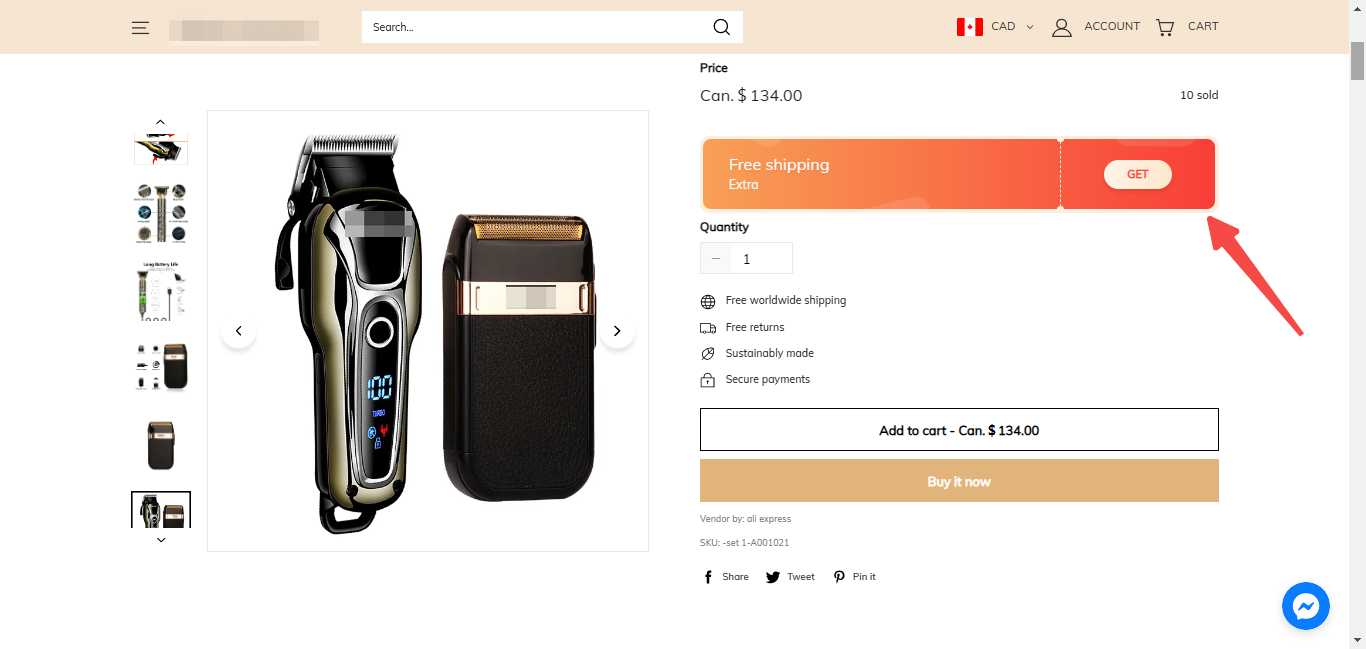 Creating a free shipping discount code campaign is an effective way to attract more customers and give them a special incentive to purchase your product. The convenience of not having to pay for extra shipping will help encourage customers to spend more on their purchases.
Related Topics