1. Start here: SHOPLAZZA admin > Marketing > Google > Function > Ads account management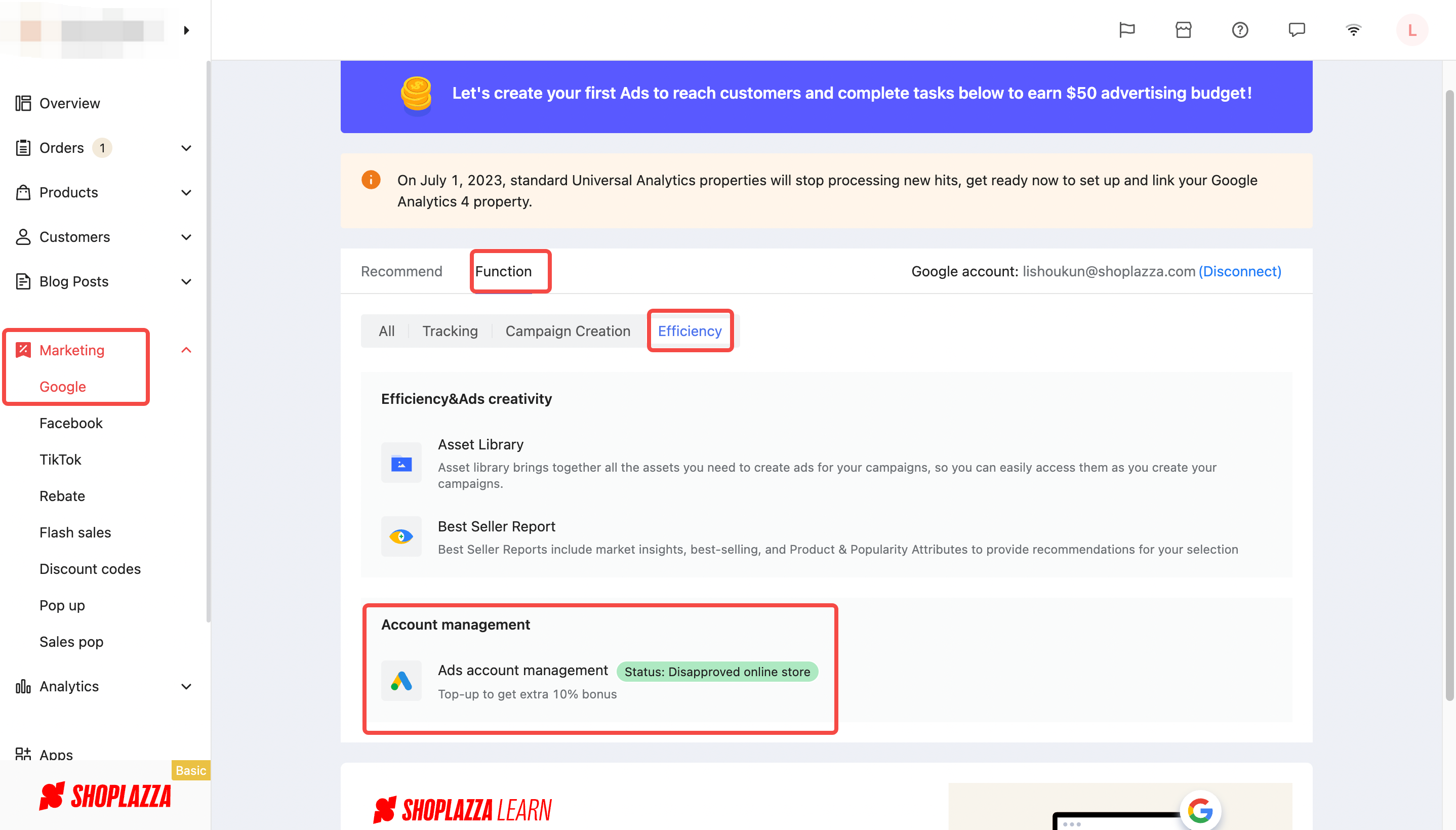 2. Click Create account on the Home page.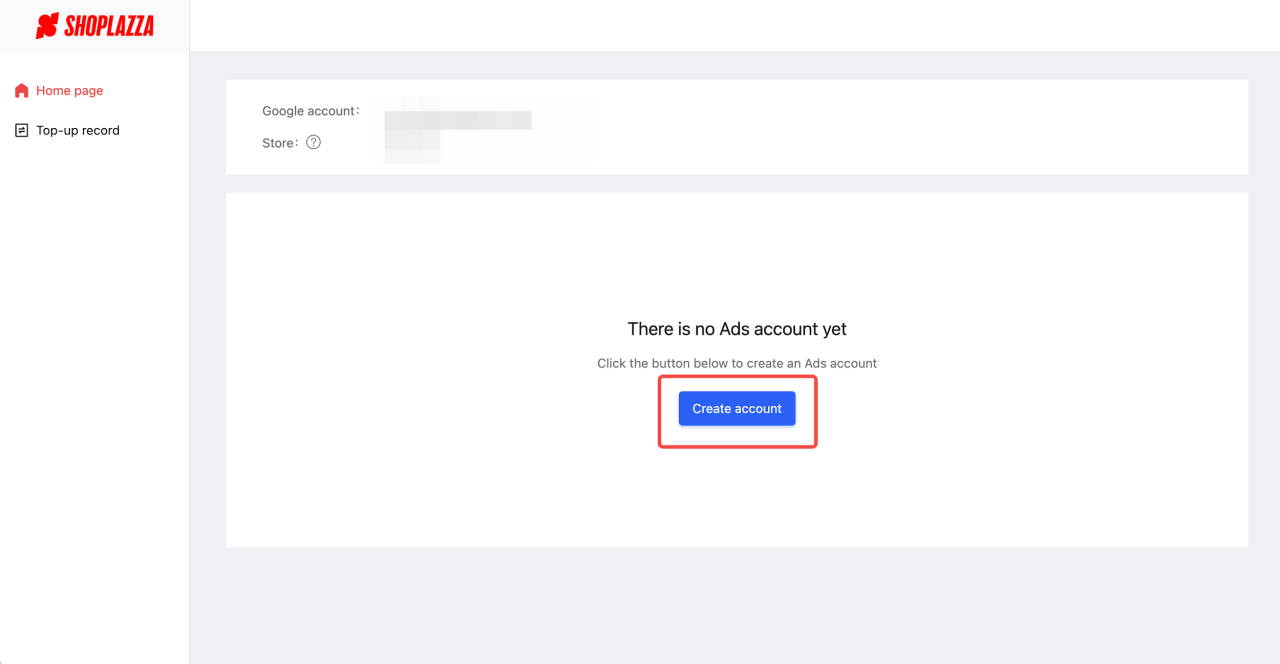 3. Select Country/Region and Time zone in the pop-up window.
Note: Please select carefully, for this setting cannot be changed later.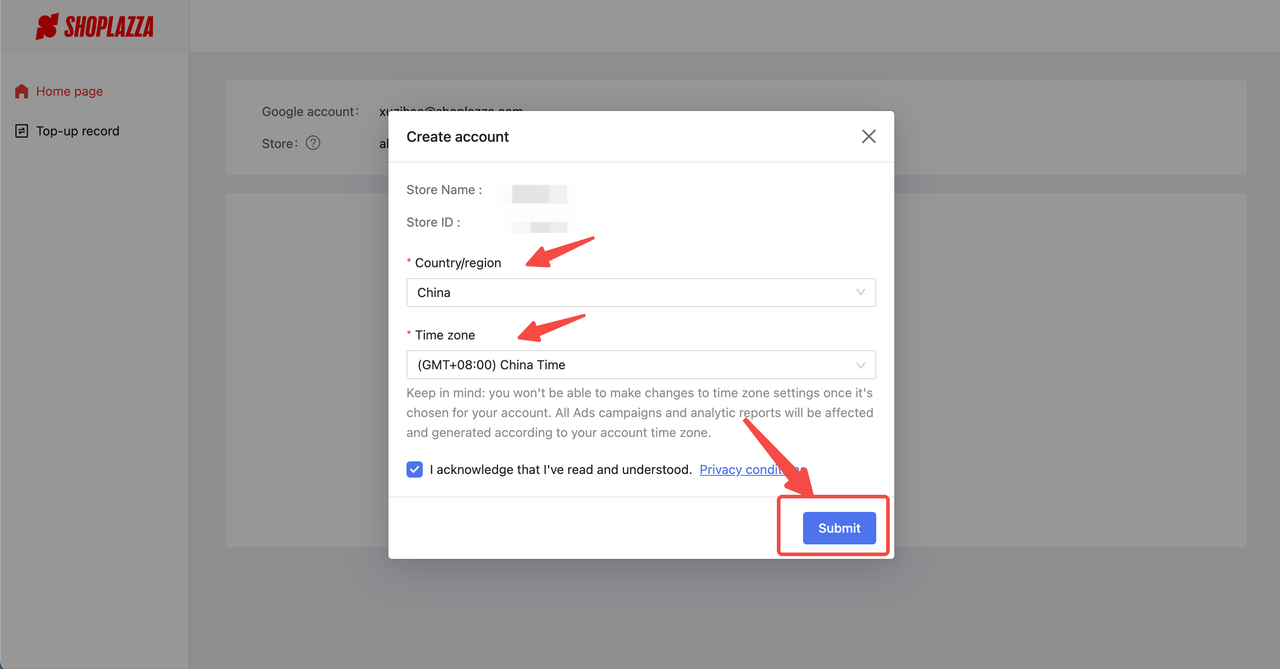 4. After the application is successful, you will be reminded to accept the invitation sent to your email address.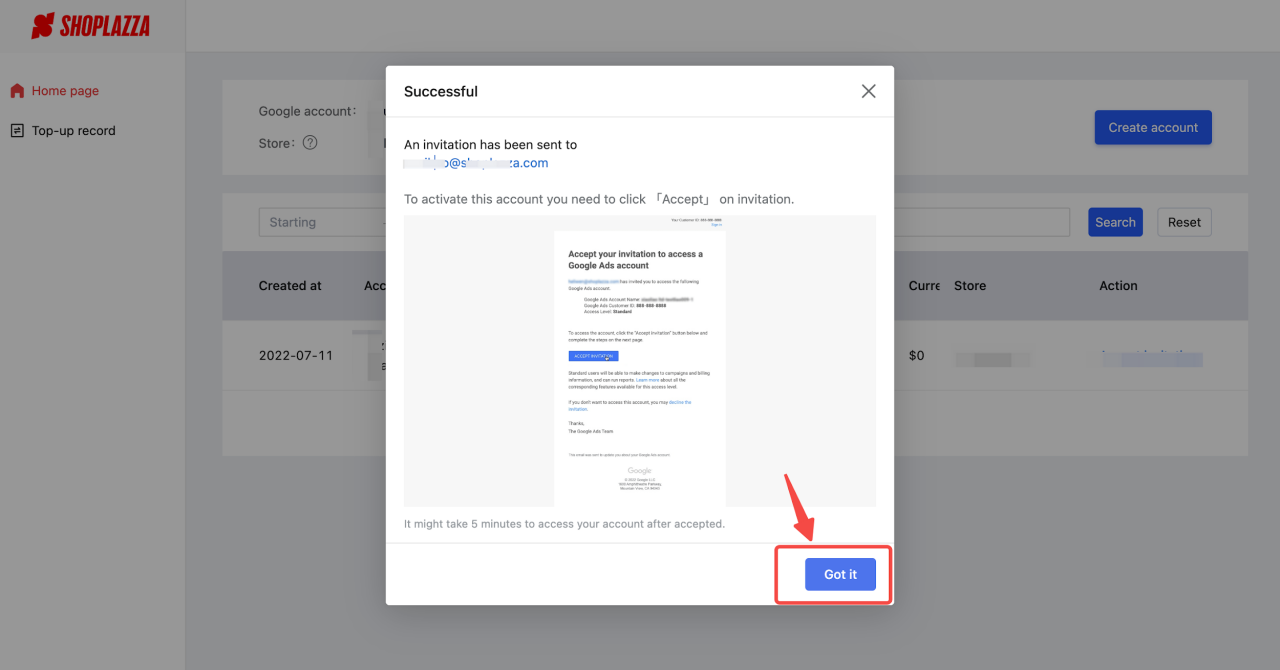 5. Go to your email box and click ACCEPT INVITATION.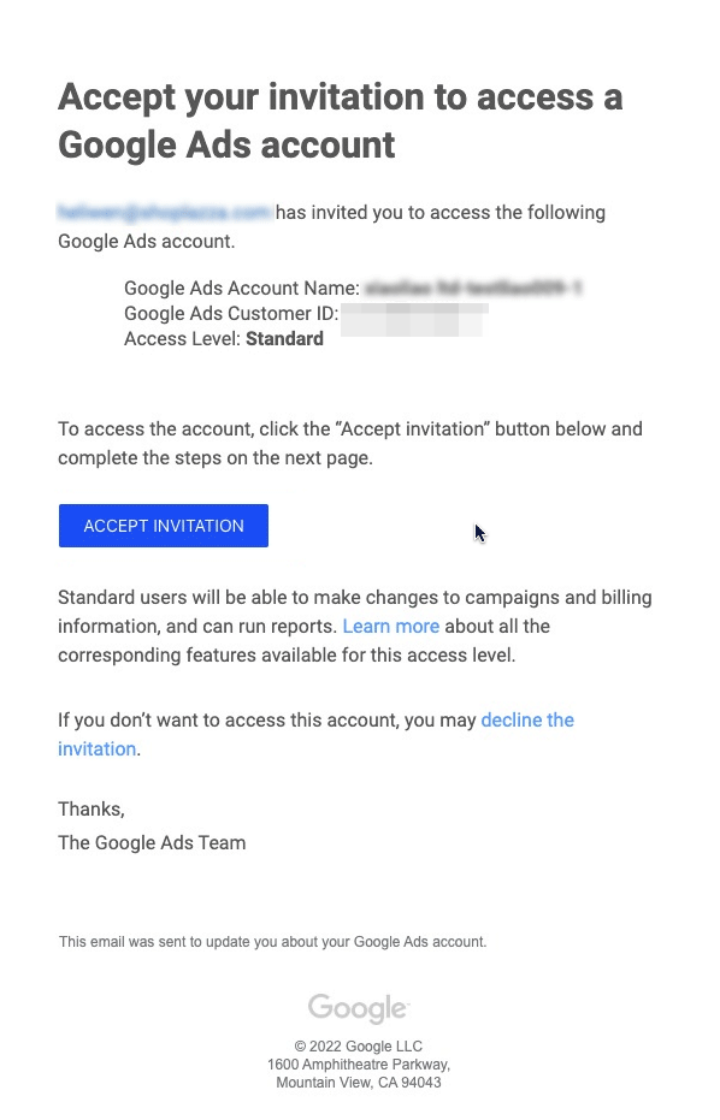 6. Go to the Home page of Shoplazza admin which will show that the application status is Successful.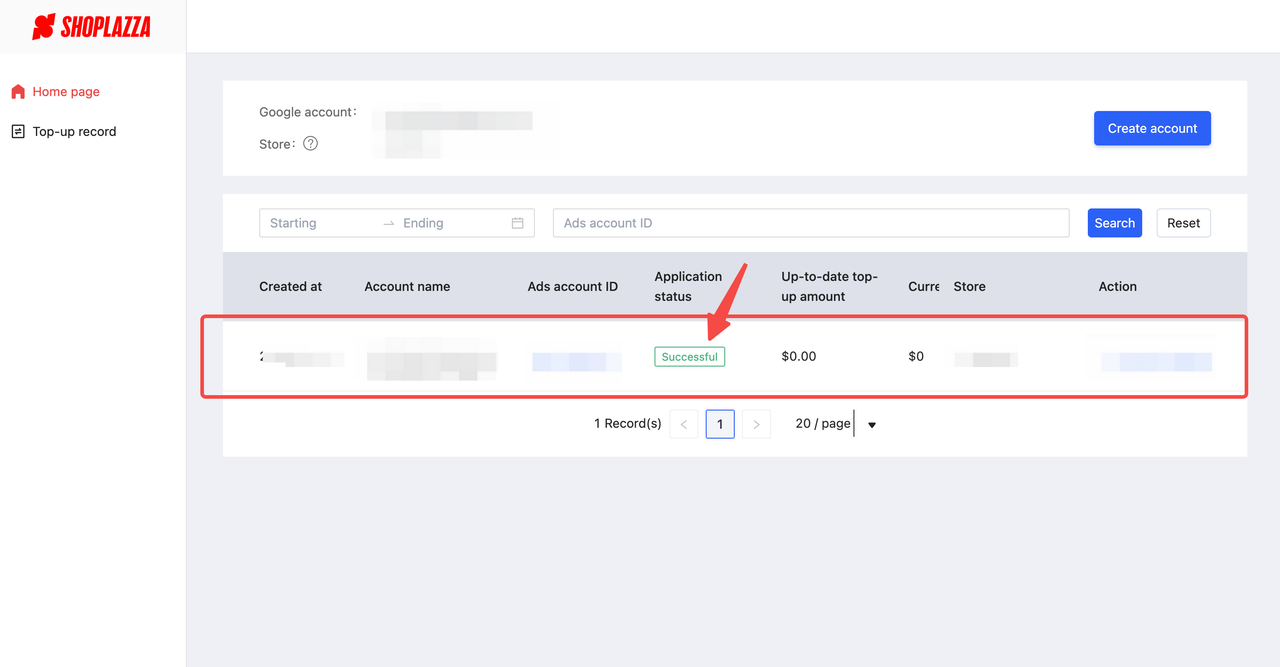 7. The account creation is completed.