As a separate module, advertising audience management can be referenced in the process of creating various types of advertisements, and its data sources are newly imported from the GA account, making good use of the advantages of GA data.
1. Start here: SHOPLAZZA admin > Marketing > Google > Function > Audience Management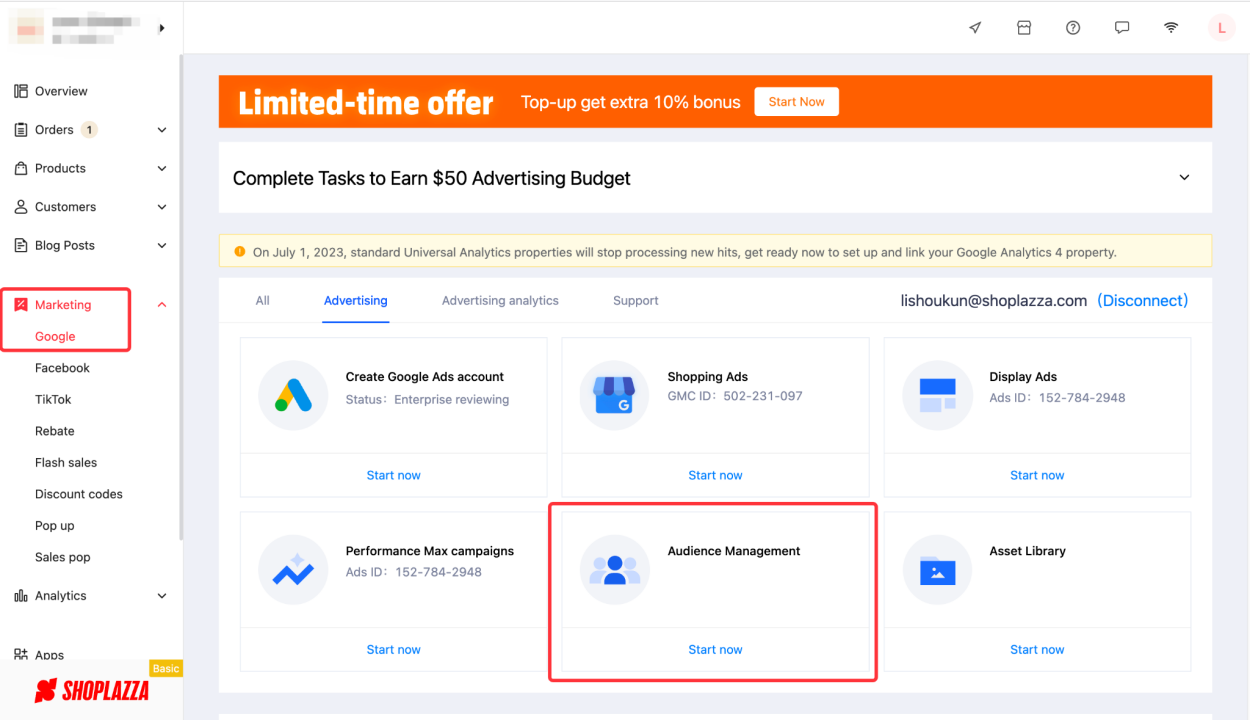 2. Click and enter the Google Ads account link page. In the Audience Management homepage, there are two ways to add New Audience for advertising. They can be Created in Ads account or Imported from GA account.

3. Select Import from GA account, and select a property under the account to link it.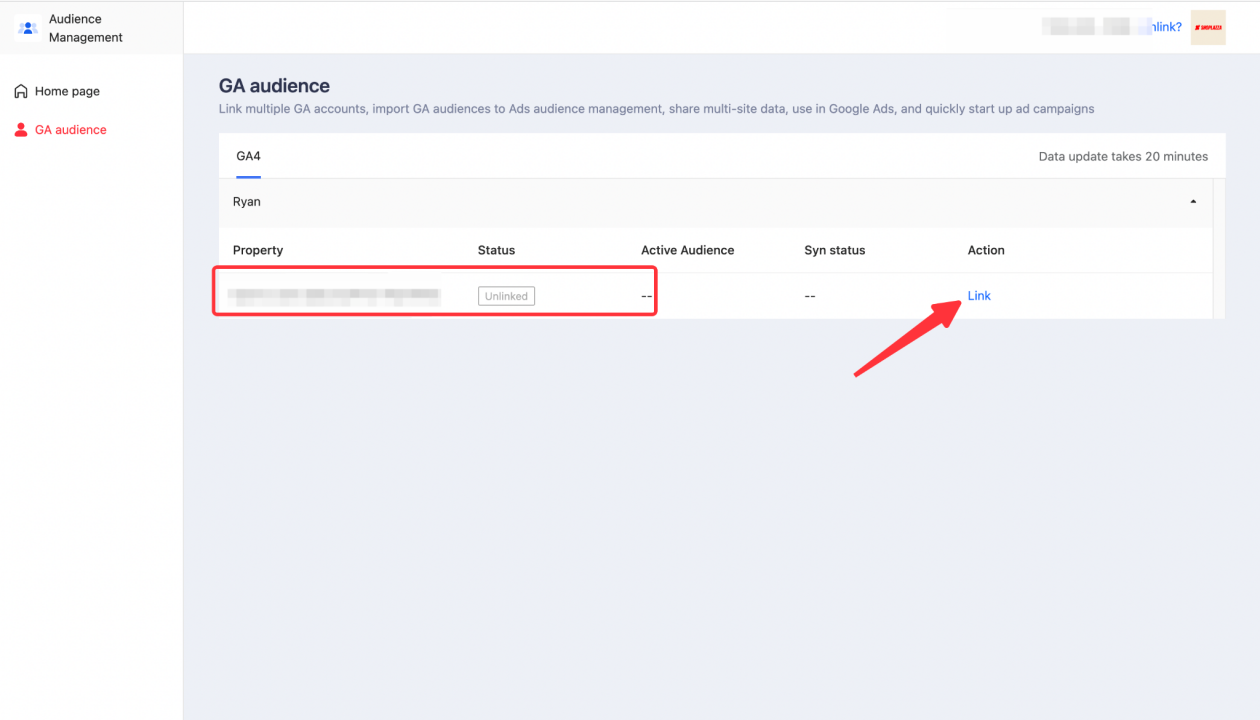 4. After linking the GA property account, the existing audiences in the GA account can be automatically synchronized to the Ads account, and the synchronization will be completed. In the process of creating an advertisement, the data can be directly called for accurate launching.