Performance Max is a new goal-based campaign type that allows performance advertisers to access all of their Google Ads inventory from a single campaign. It's designed to enhance your keyword-based search campaigns, helping you find more converting customers across all of Google's channels like YouTube, Display, Search, Discover, Gmail, and Maps. With Google's real-time understanding of consumer intents and preferences, paired with your input using audience signals, Performance Max can unlock new customer segments you may not have expected. To create this campaign, follow the guidelines below.
Steps
1. From your Shoplazza Admin > Sales channels > Google, switch over to the Function tab and under Campaign Creation, click on Performance Max.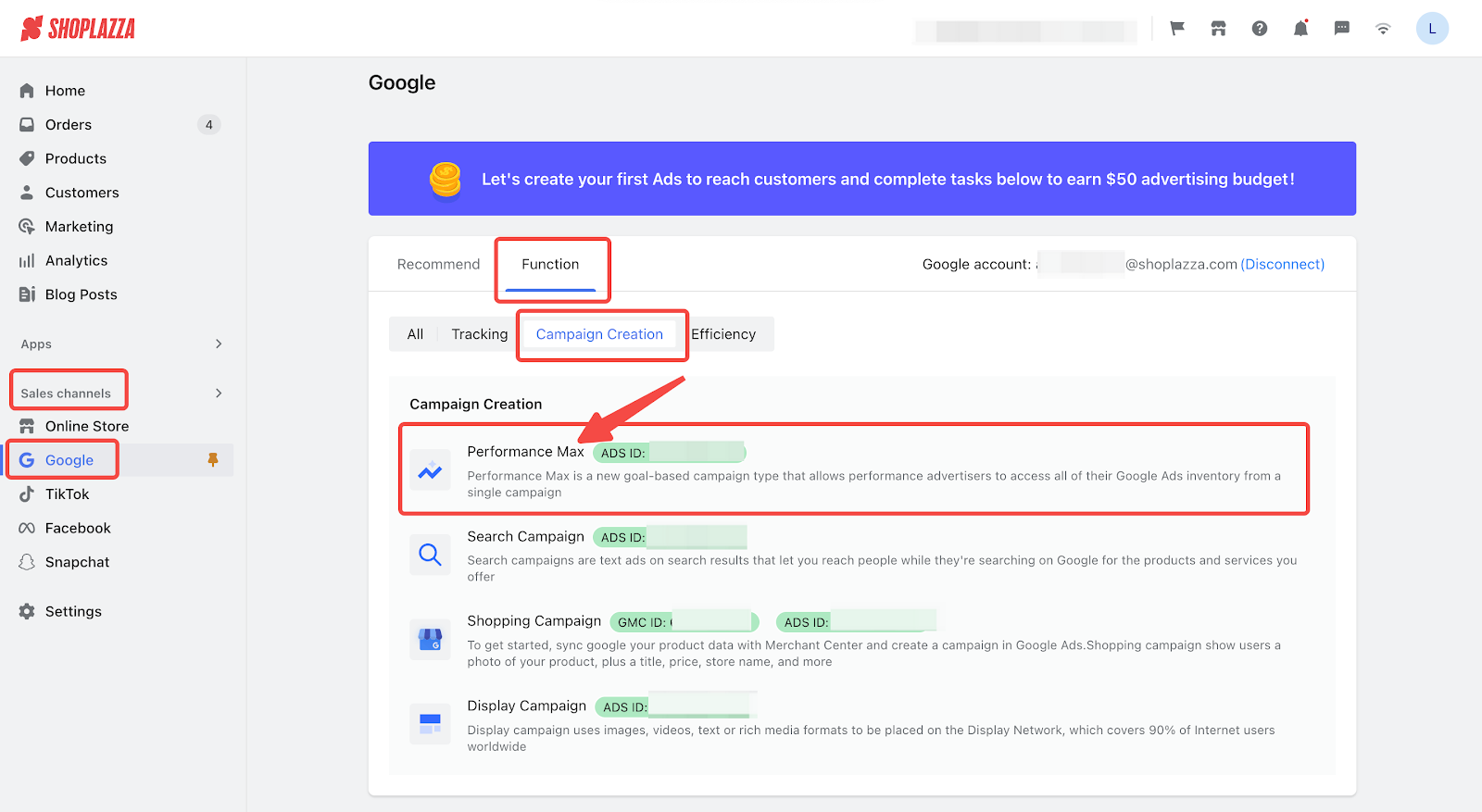 2. Link your Google Ads account in this step. It's important to note that only ad accounts created through Shoplazza will appear in the dropdown. If you don't have an existing ad account, click on Create new. Once your new account is activated, return to this page, and you'll be able to link your account using the dropdown options.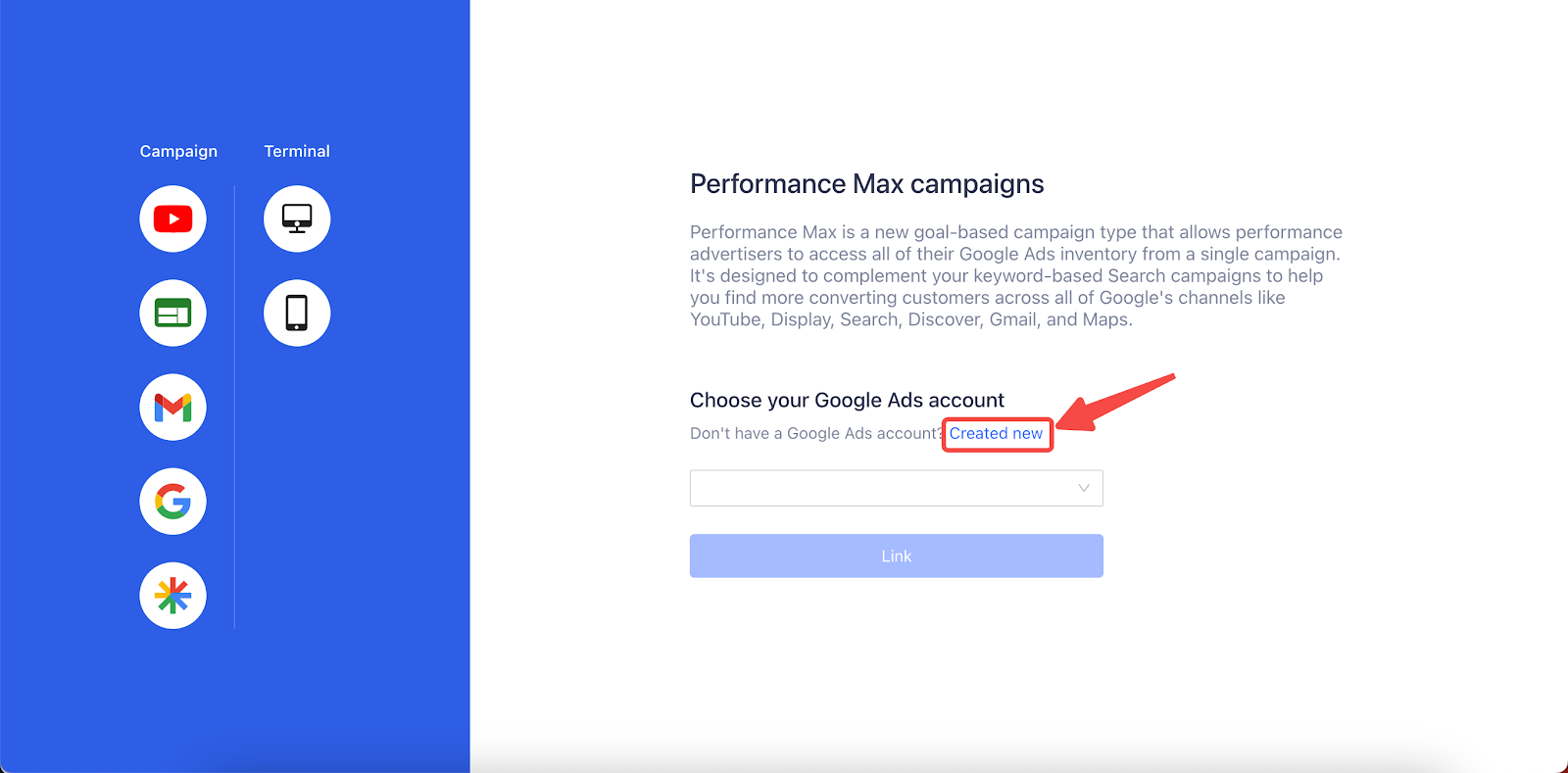 3. After linking your Ads account, you'll be directed to the Performance Max campaign page. Here, click New campaign.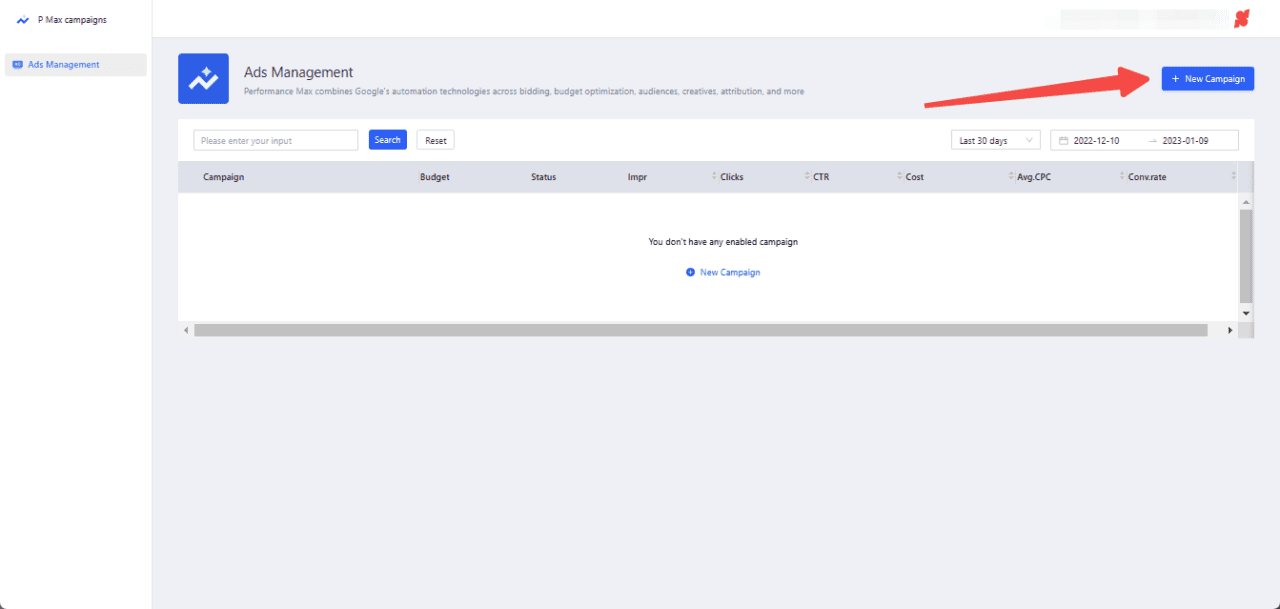 4. Enter your campaign details, including the campaign name, targeted location, and preferred languages. When finished, click Next.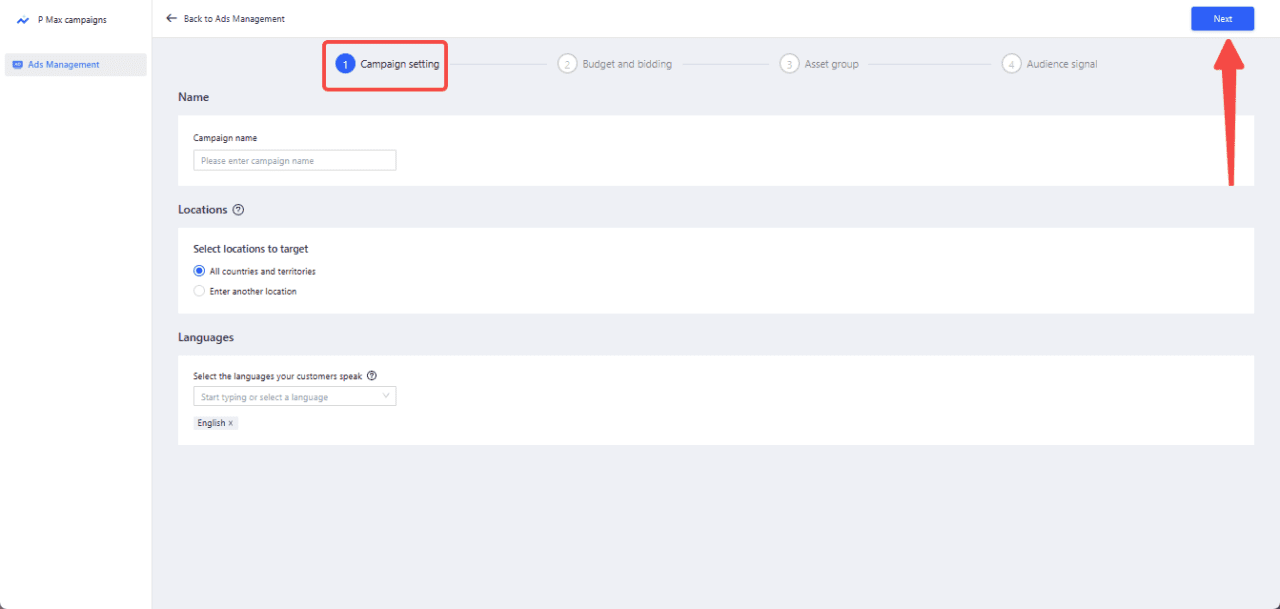 5. Set your campaign's bidding and budget.
    In the context of online advertising, this refers to the method you use to determine how your ad spend is allocated towards achieving specific objectives, like clicks, impressions, or conversions. It's essentially how you tell the ad platform what an action (such as a click or conversion) is worth to you, influencing when and how often your ads are shown
    Under the bidding drop down, you have two options to select:
Conversions: If you want sales or leads, then you might focus on this.
Conversion value: If you've set up conversions and gave them a specific value, you might put your money towards Conversion value. With this option, you can target a specific return on ad spend.
    This is the average amount you plan to spend each day. Keep in mind, your monthly spending will typically be your daily budget multiplied by 30.4, the average number of days in a month. Note that on some days, you might spend slightly more or less than your daily budget, but it will average out over the month.
Enter your daily budget: This amount is the average amount you want to spend each day.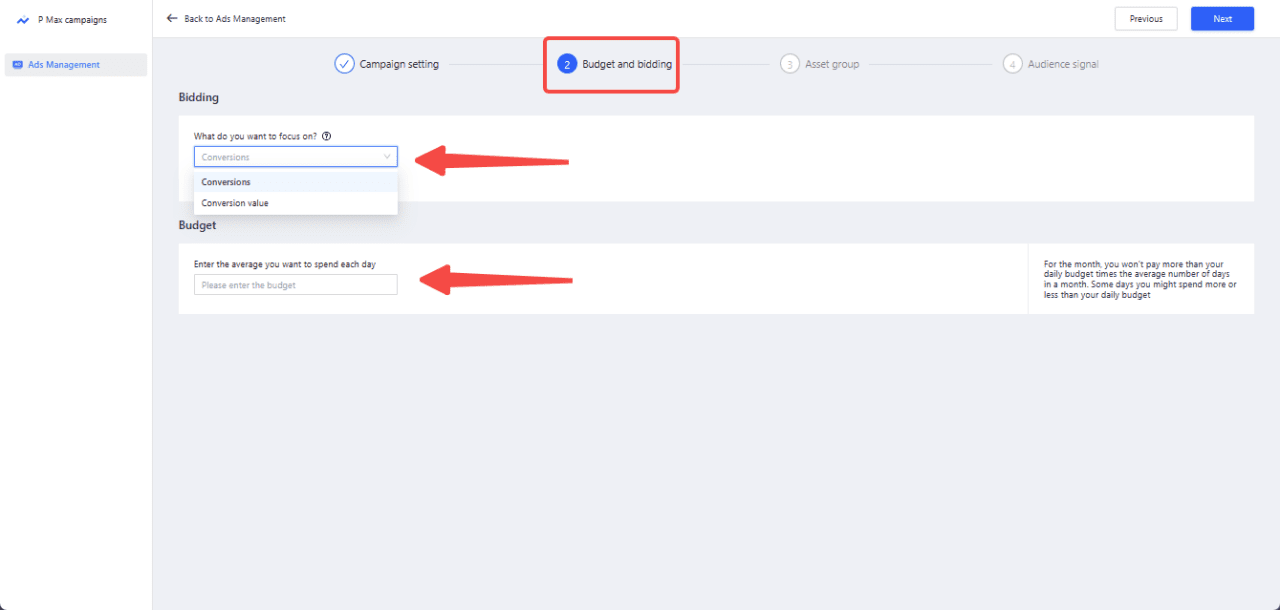 6. Here you will add the asset group name, final URL of the landing page, headlines and description. You will also add images and logos through Asset Library or upload them from your desktop.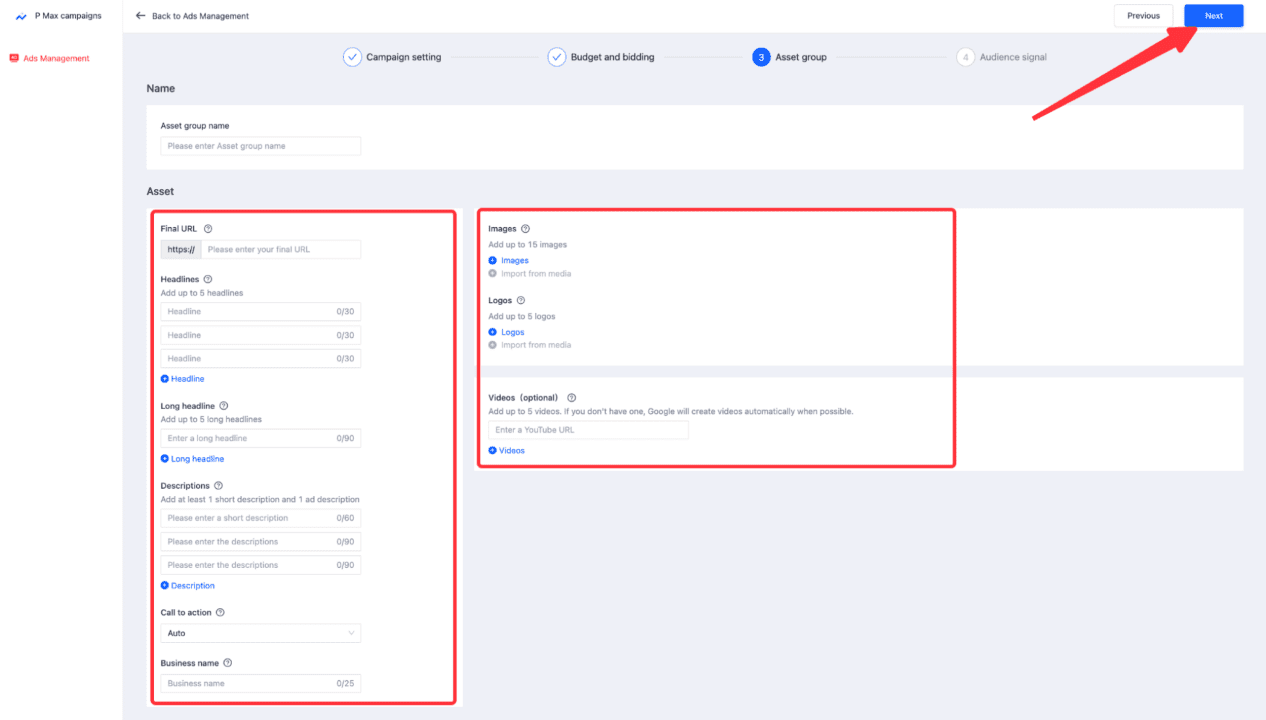 7. Choose or create your audience signal for the campaign. After selection, click Save to finalize the campaign setup.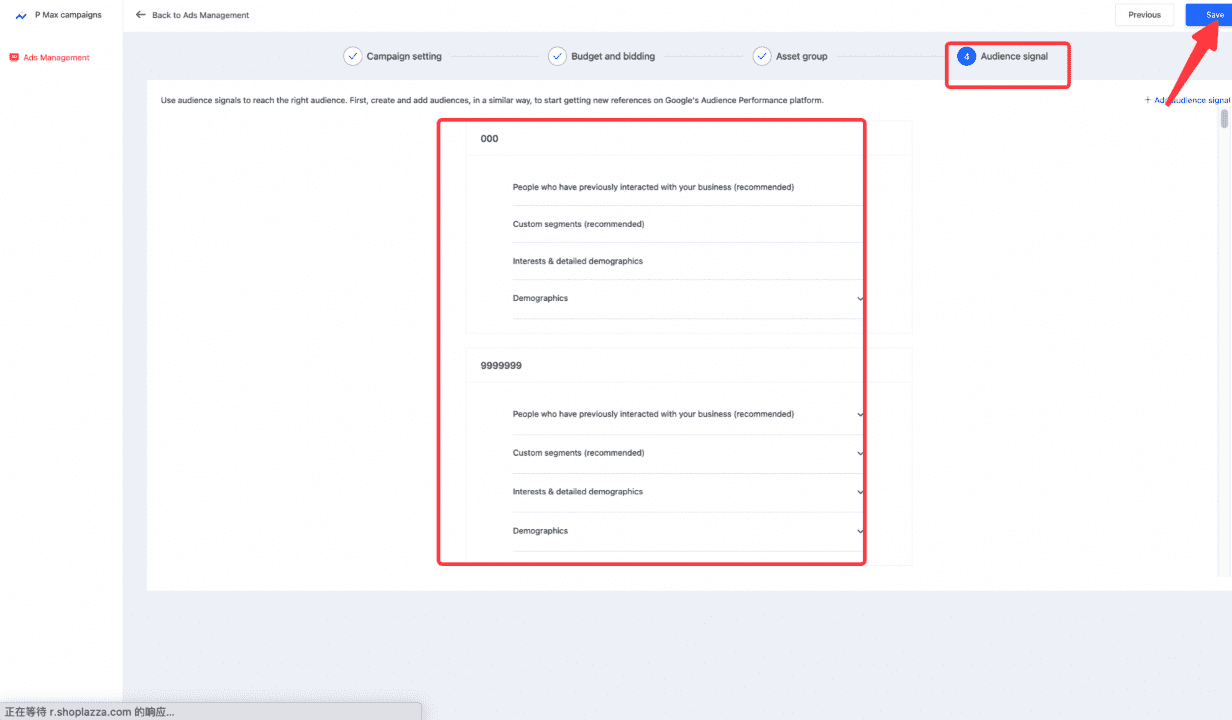 8. Upon successful creation, your ad and its key metrics are viewable on the Ads Management homepage.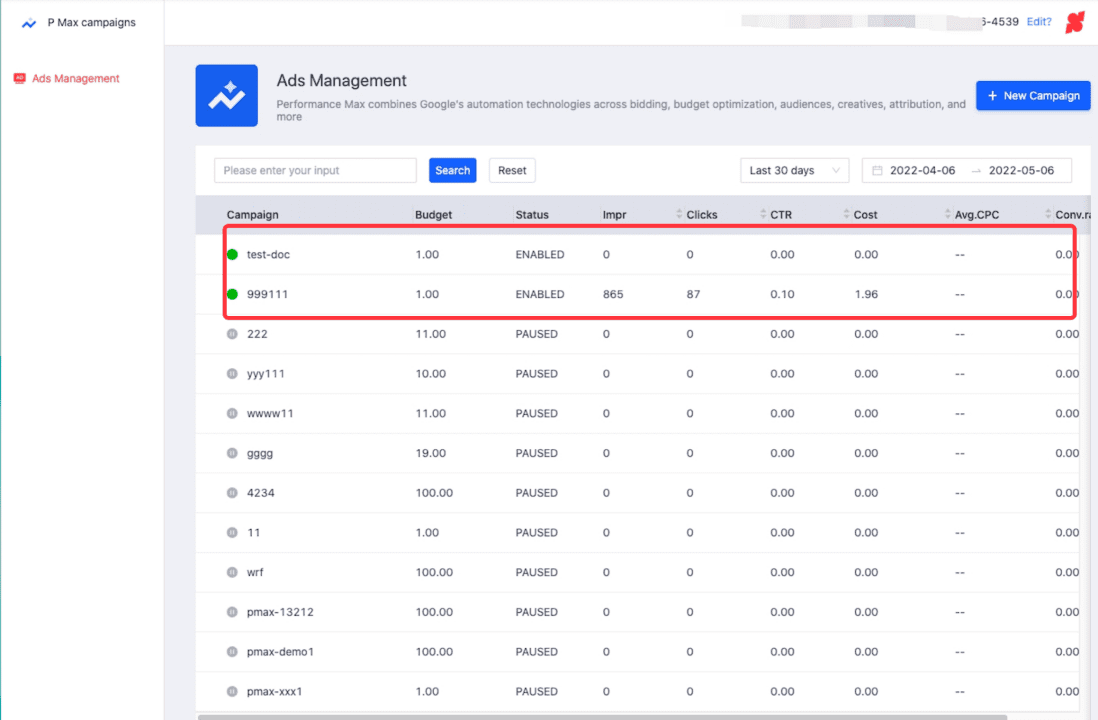 The Performance Max campaign empowers you to achieve your specific conversion goals more effectively. It optimizes your ads in real-time across various channels, enhancing both conversion rates and overall campaign value.