Transferring a Google Ads account is essential for maintaining access to your historical data, ensuring seamless campaign management, and avoiding disruptions when there is a change in ownership or management. Following are the scenarios when you need to transfer your Google Ads account:
If you have multiple Google Ads accounts, you may want to transfer them to a single account to simplify the management of your campaigns.
If you are switching to a new e-commerce platform, such as Shoplazza, you may want to transfer your Google Ads account to the new platform to ensure that your campaigns are set up correctly and to take advantage of any features offered by the new platform.
You can also consider transferring your Google ads account if you are selling your business. You may need to transfer your Google Ads account to the new owner to ensure that they can continue to run your campaigns without interruption.
Note
Each store can only be linked to one Google Ads account ID.
Steps
1. From your Shoplazza admin > Marketing > Google > switch to the Function tab, and under Account management, click on Ads account management.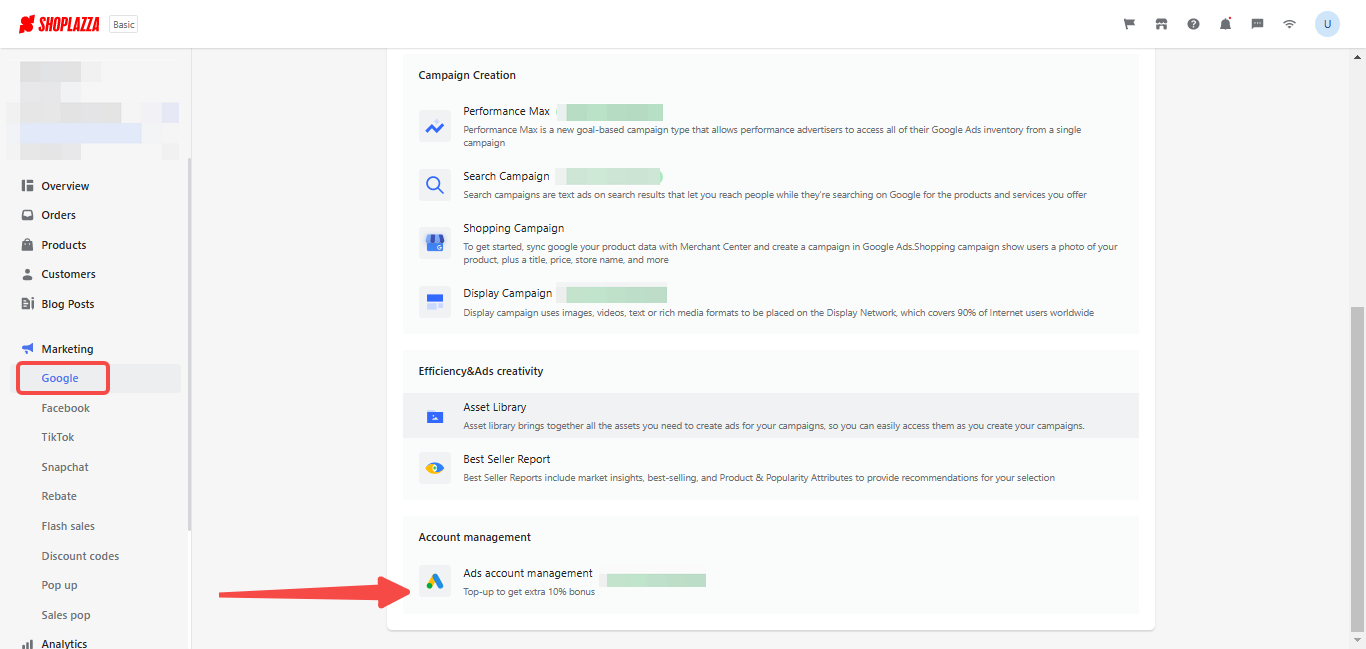 2. Here you will click Account transfer, view the Store/Account to be transferred, and select the Google account specified to receive the Ads account.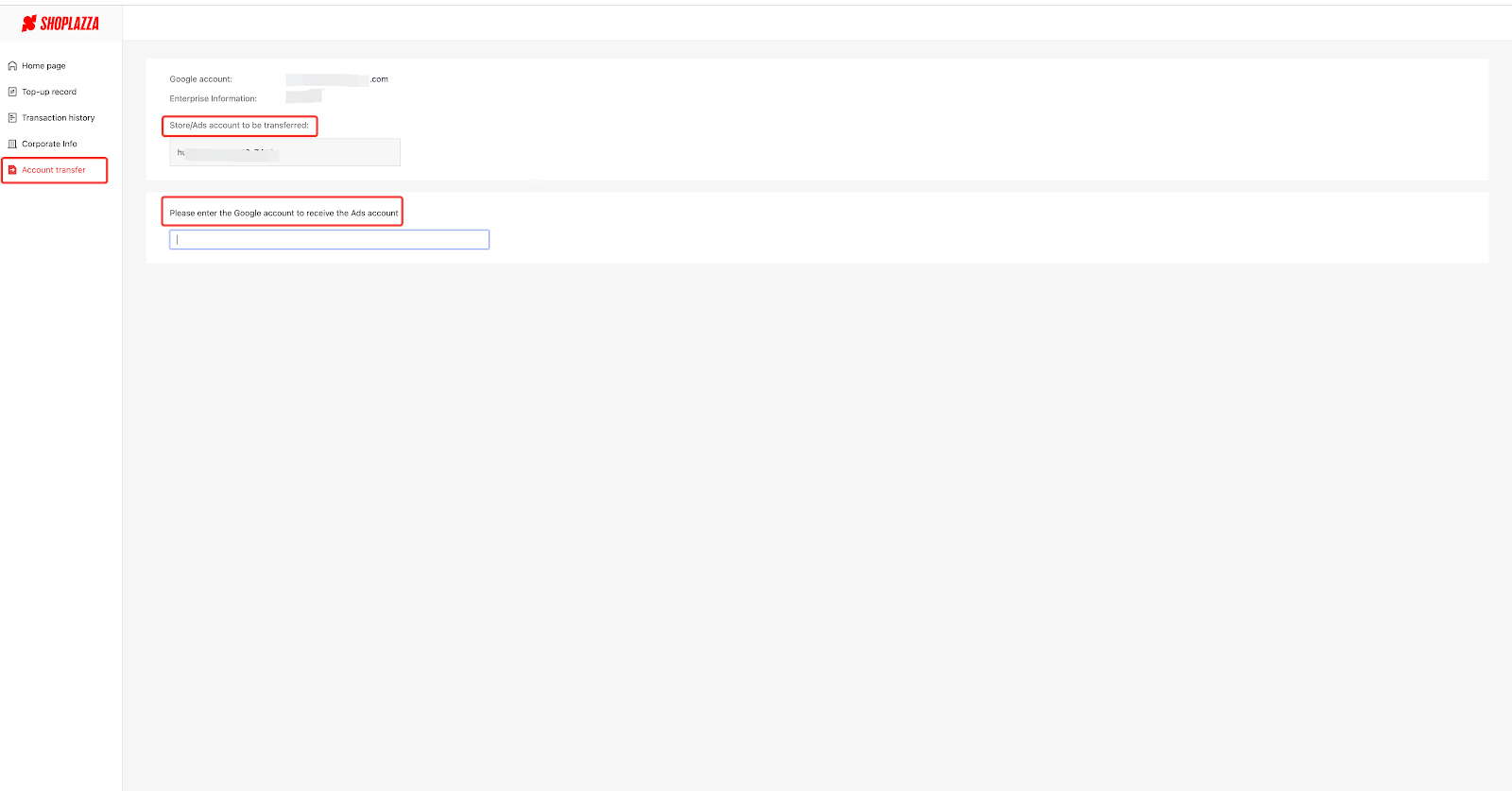 3. After selecting the Google account to receive the Ads account, all Google Ads accounts under the original Google account will be displayed.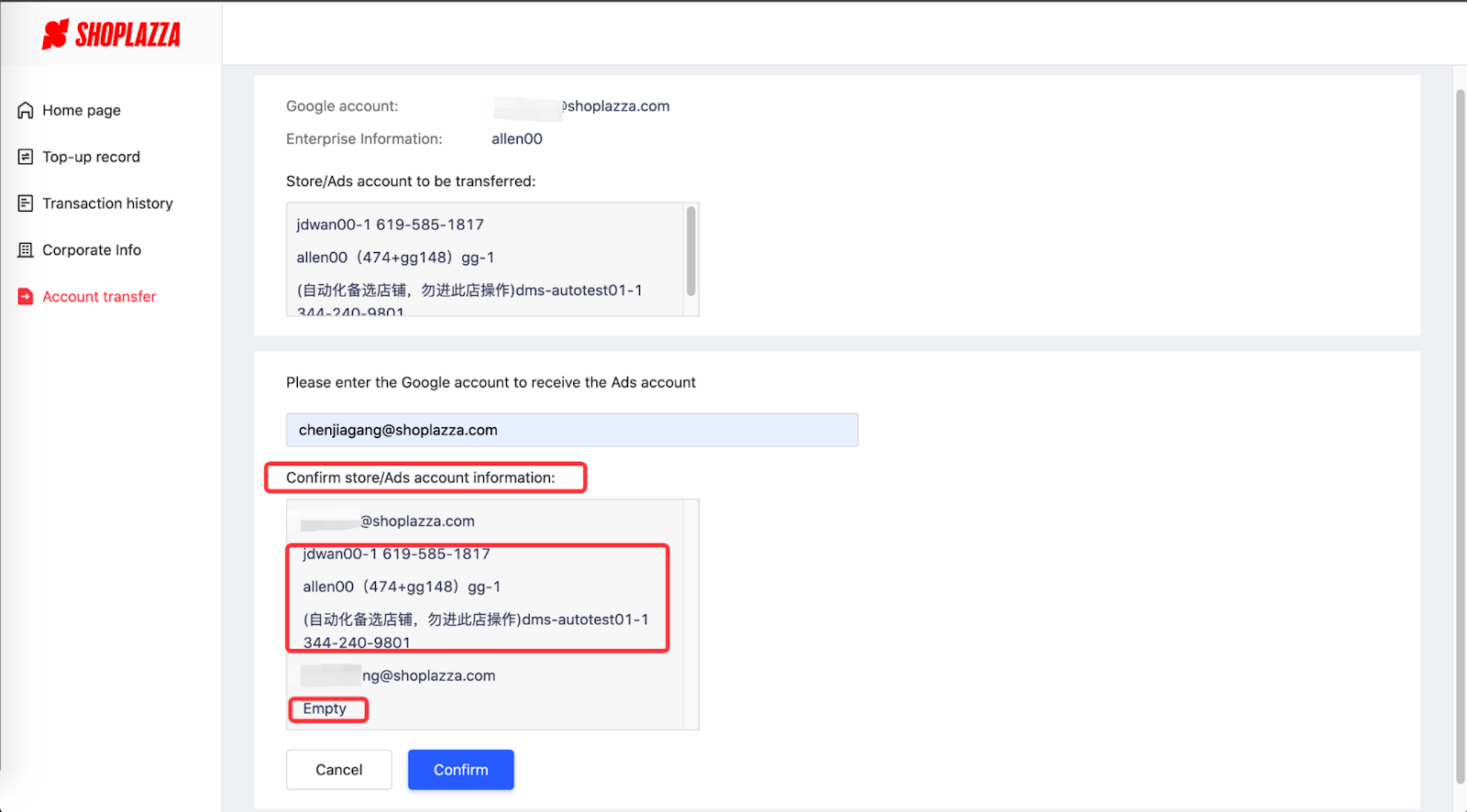 4. Confirm the existing account and the account to receive. After clicking Confirm, the account transfer will be carried out automatically.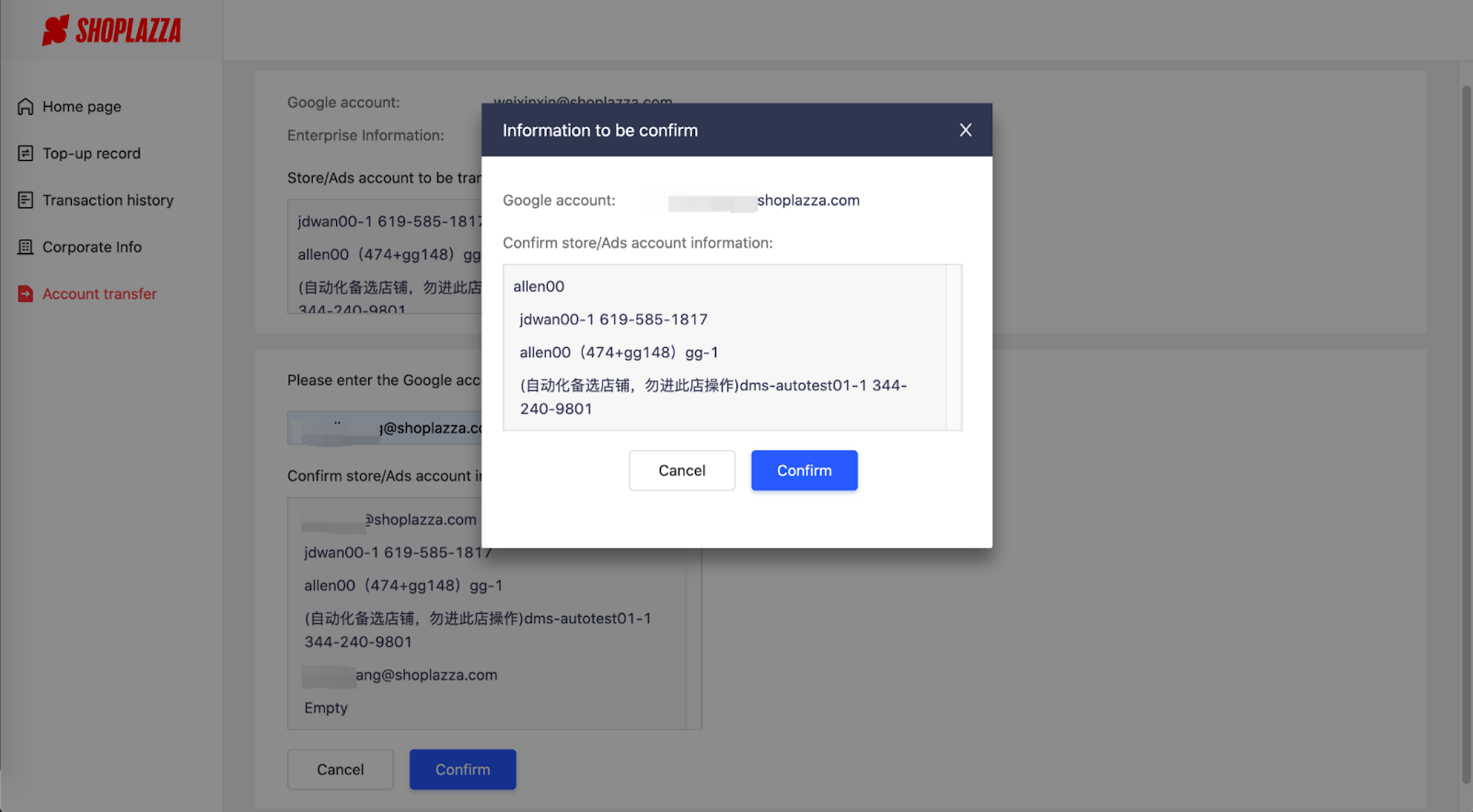 Regardless of the reason for transferring your Google Ads account, it is important to ensure that the process is carried out correctly to avoid any issues with your campaigns or account settings.
Note
If the Google account specified for receiving the Ads account does not match the business information associated with the existing account, you might be required to provide the business information of the receiving account for verification purposes. Once the verification is successfully completed, the Ads account can be transferred as usual.
Related Topics