Handling order cancellations and unfulfilled orders with ease and efficiency is an important aspect of online retail management. Shoplazza Admin streamlines this process, allowing for quick full or partial refunds. This functionality ensures that you can respond to customer needs effectively, maintaining a high standard of service. Detailed records of these transactions are conveniently accessible in the After-sales tab. This guide will walk you through the process of refunding unfulfilled orders and also provides instructions for managing returns and refunds on completed orders.
For returns and refunds on completed orders, follow the guidelines here.
Steps
1. From your Shoplazza Admin > Orders > All orders, switch over to the Unfulfilled Order tab and select an order you wish to refund.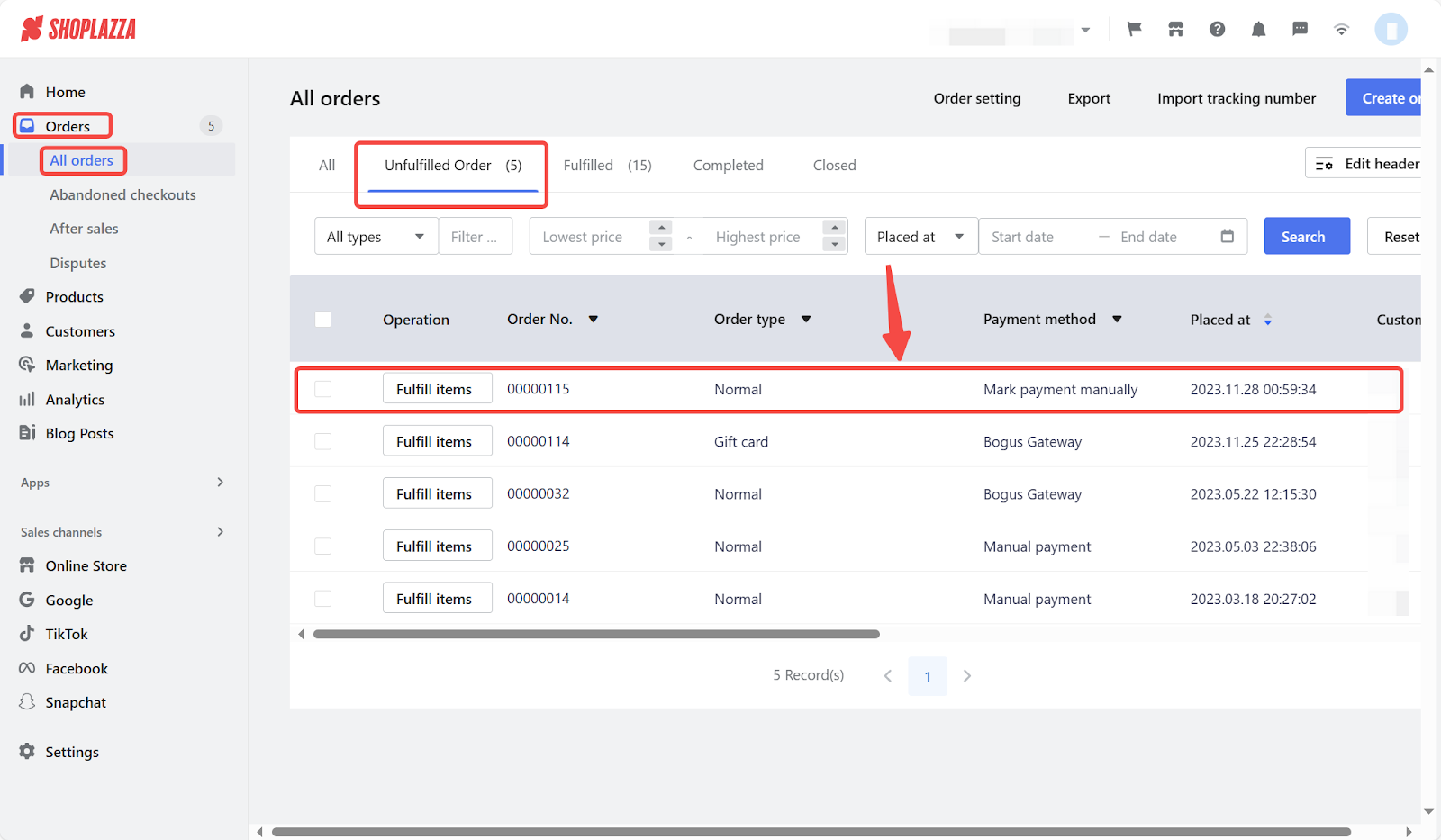 2. On your order details page, click Refund.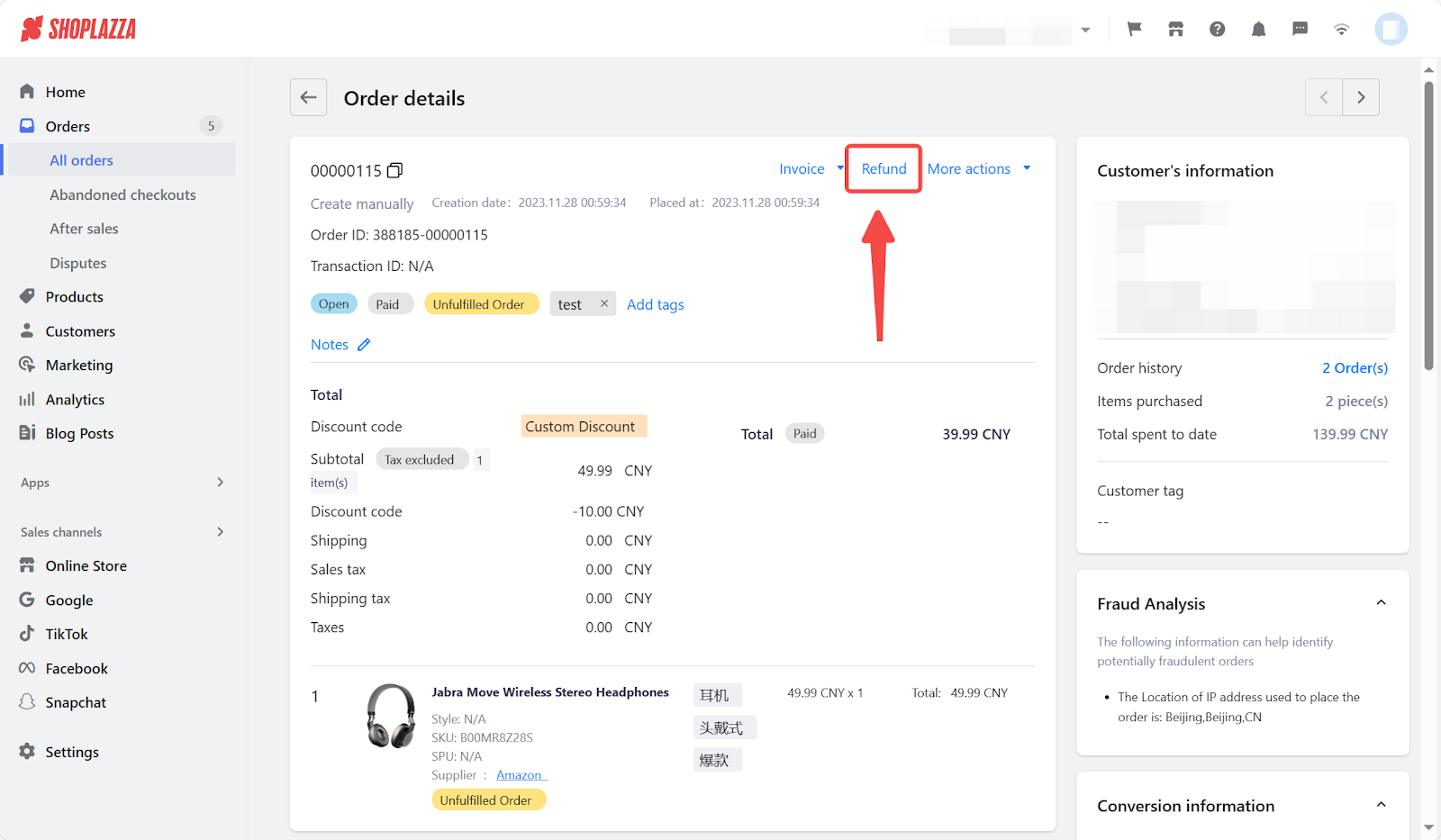 3. Select the products to be refunded or enter the refund amount manually. Confirm your choice by clicking Confirm to refund.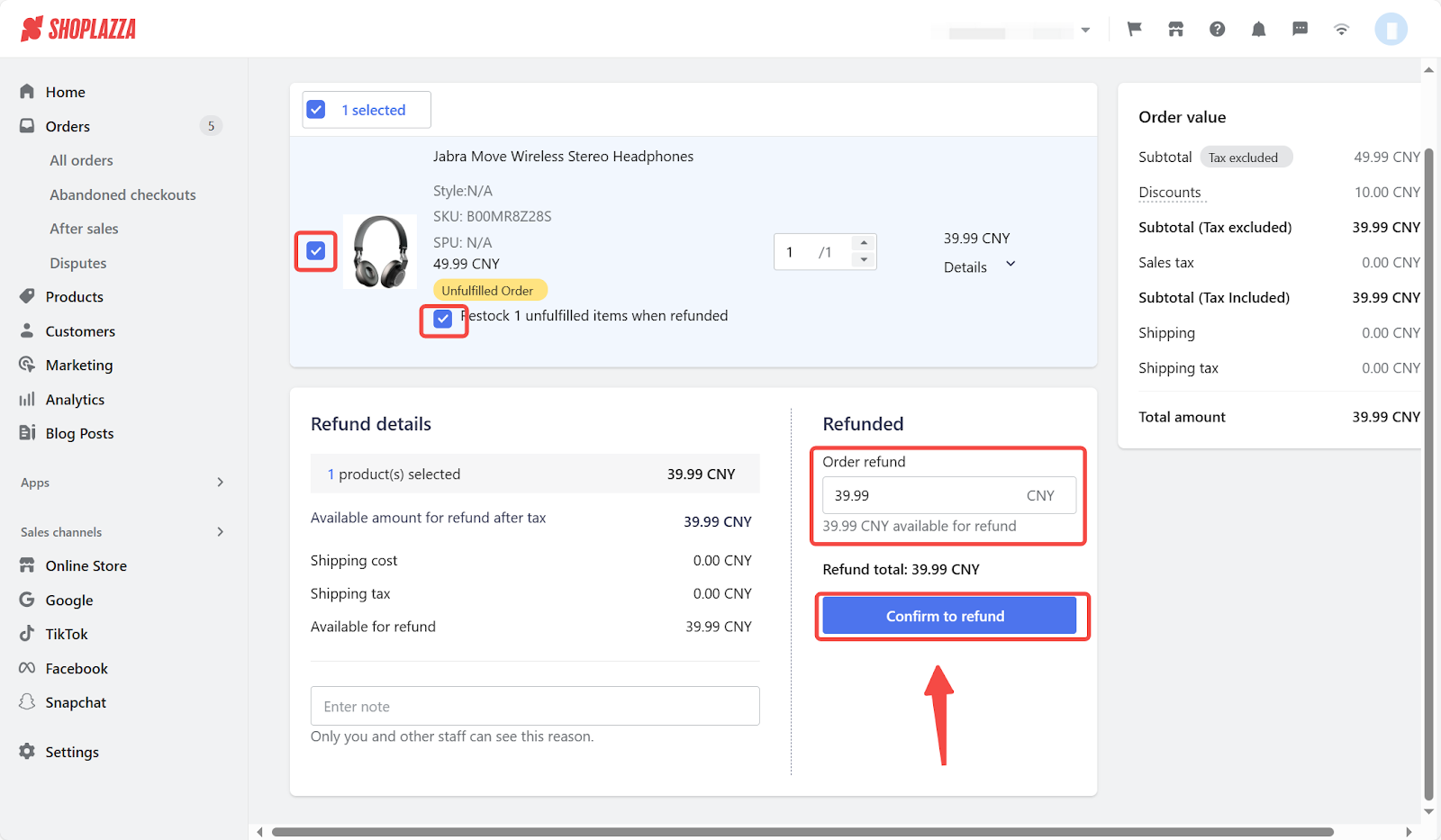 4. After confirming the refund, navigate back to your Shoplazza Admin > Orders > After sales to view details of the refunded order.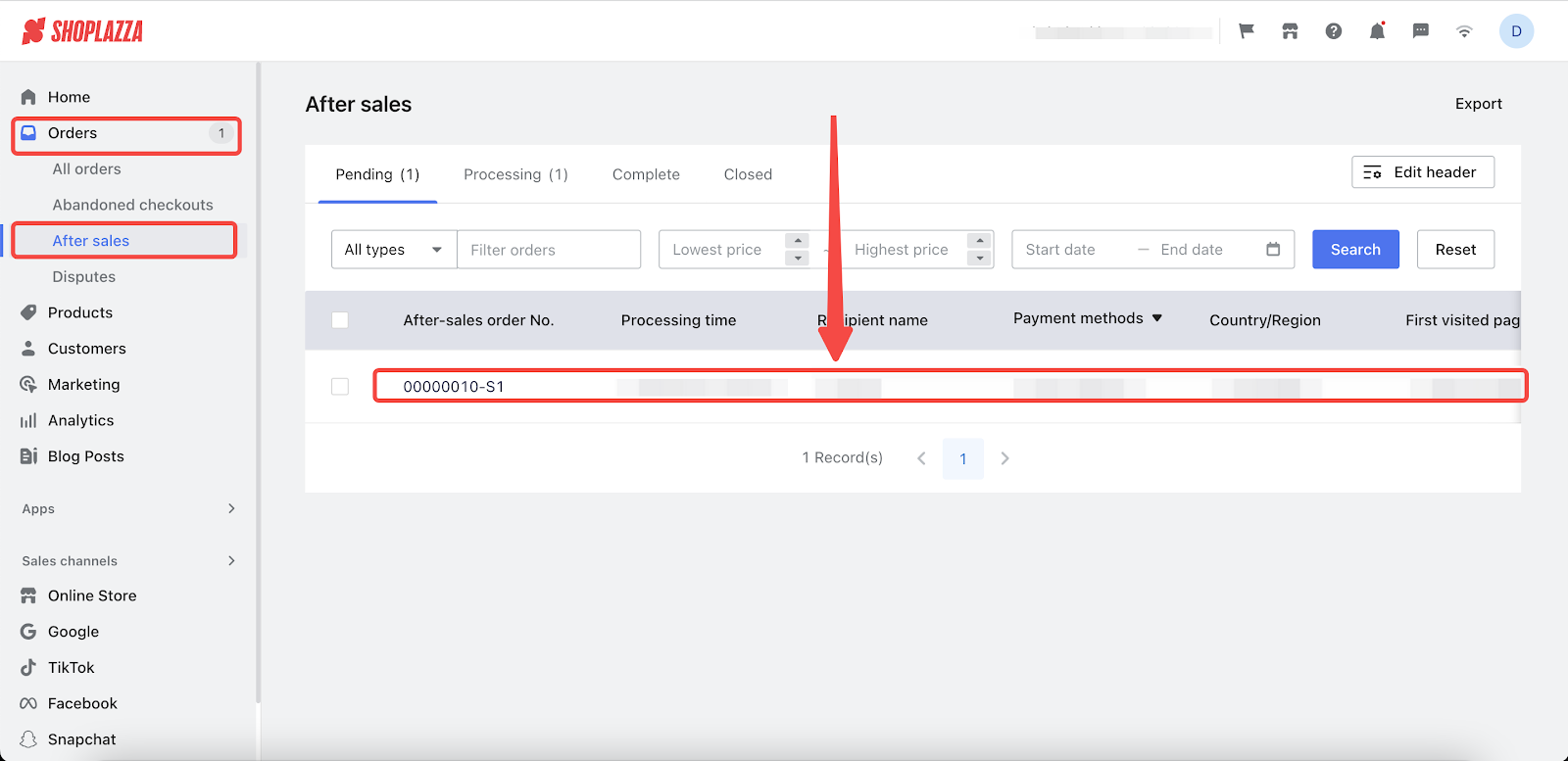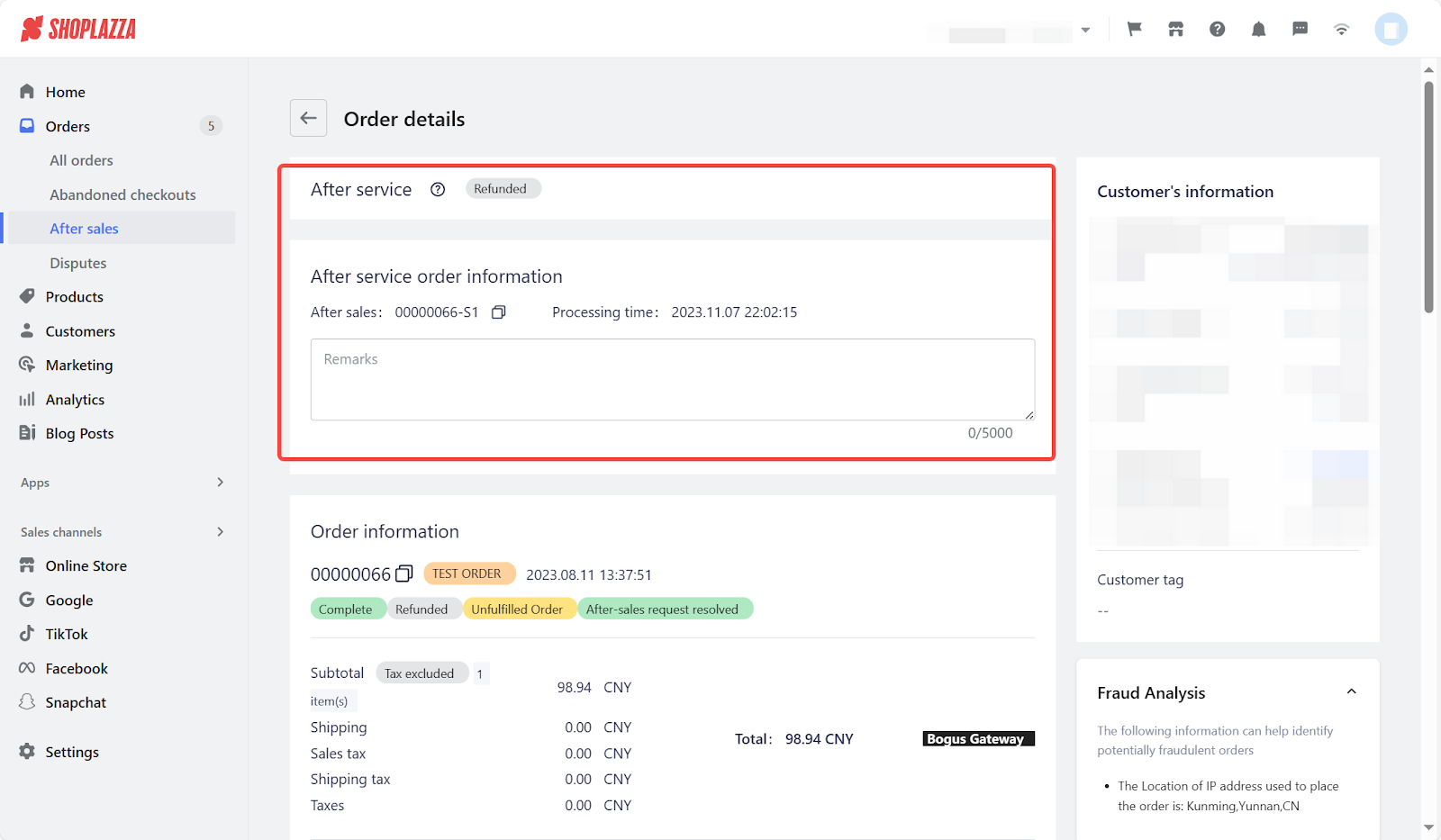 Efficiently managing refunds for unfulfilled orders is crucial for maintaining customer satisfaction and trust. This straightforward process not only addresses immediate customer concerns but also fosters a positive shopping experience, encouraging future purchases.