If your customers have changed their minds about the order they have placed or for any reason you are not able to fulfill the order, then you can refund the unfulfilled order in full or partial amount. Shoplazza Admin provides you with an option to initiate a refund through your order details page and find historical details about the refunded order in the After-sales tab.

If you are looking to create a return and refund for fulfilled orders, please follow the guidelines on Refunding and Returning your Fulfilled orders.
Processing a refund when an order is unfulfilled
You can process a refund of an unfulfilled order if the order value is above $0 and shipment is not marked as delivered.
1. From your Shoplazza Admin > Orders > Unfulfilled > select the Order from the Unfulfilled Order tab.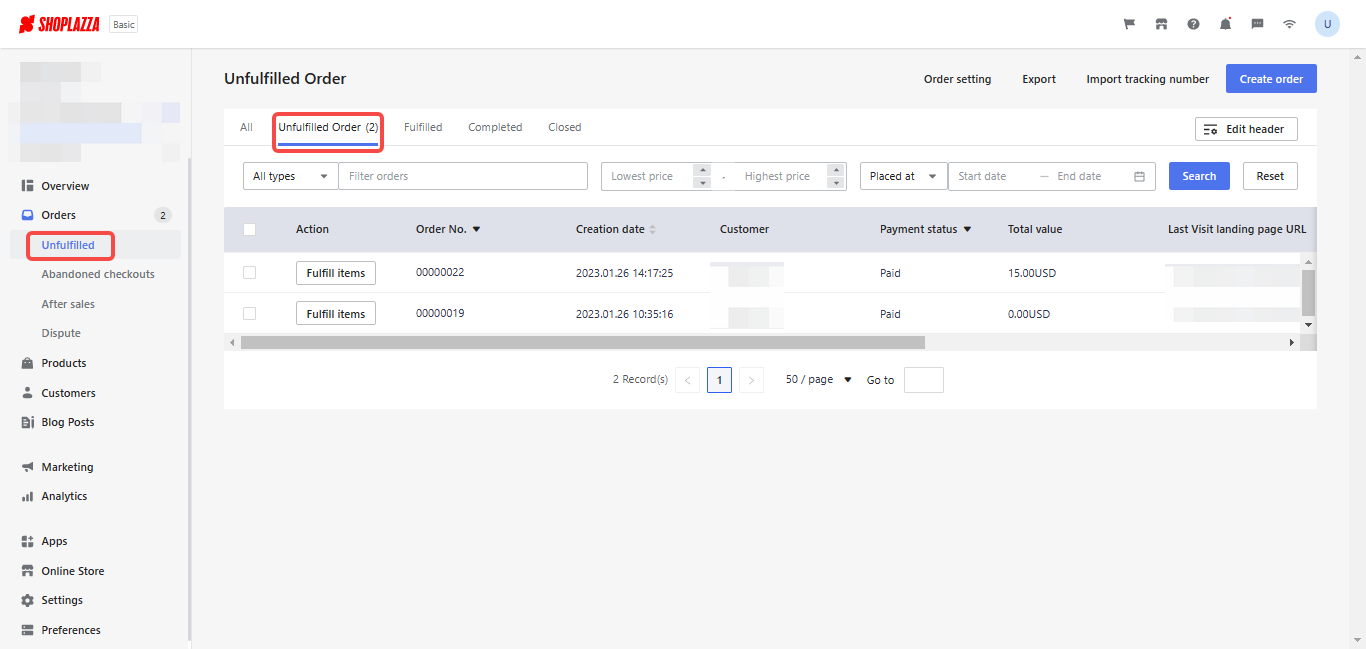 2. On your order details page, click Refund.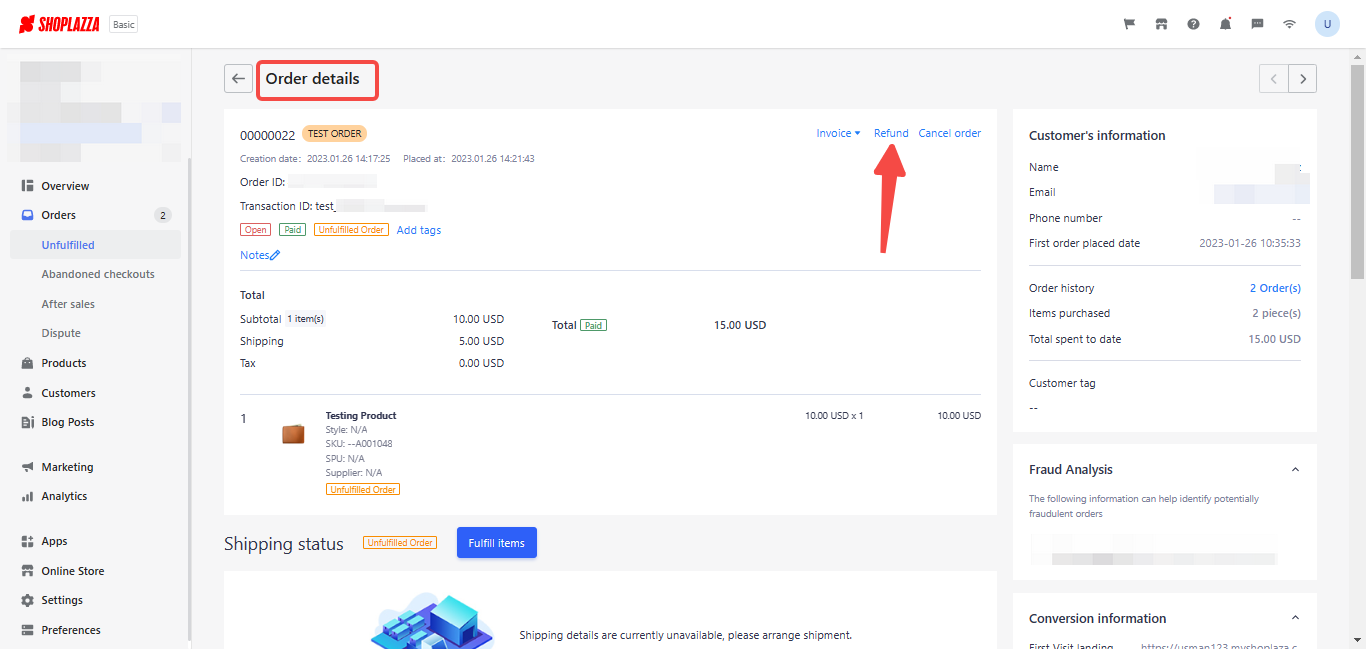 3. Here you can select the product that you want to refund, or you can manually add a refund amount and then click Confirm to refund.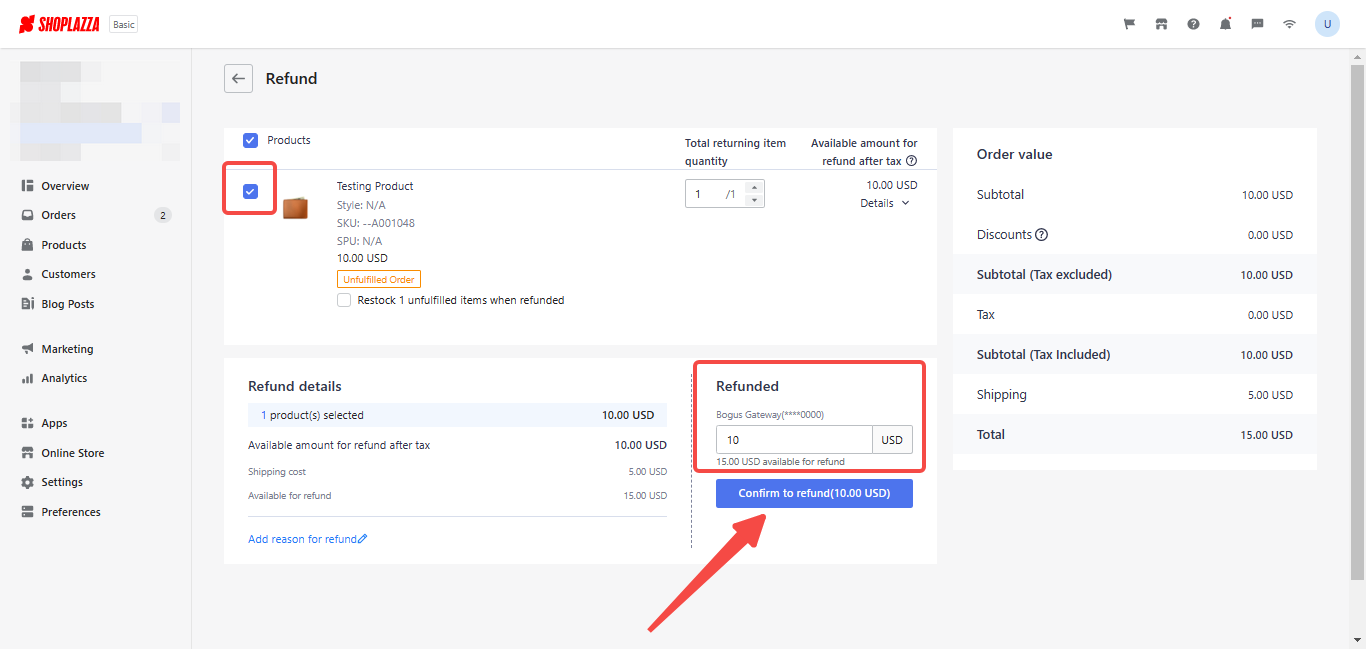 4. After confirming the refund, head over to Shoplazza Admin> Orders and click After-sales to find refund information.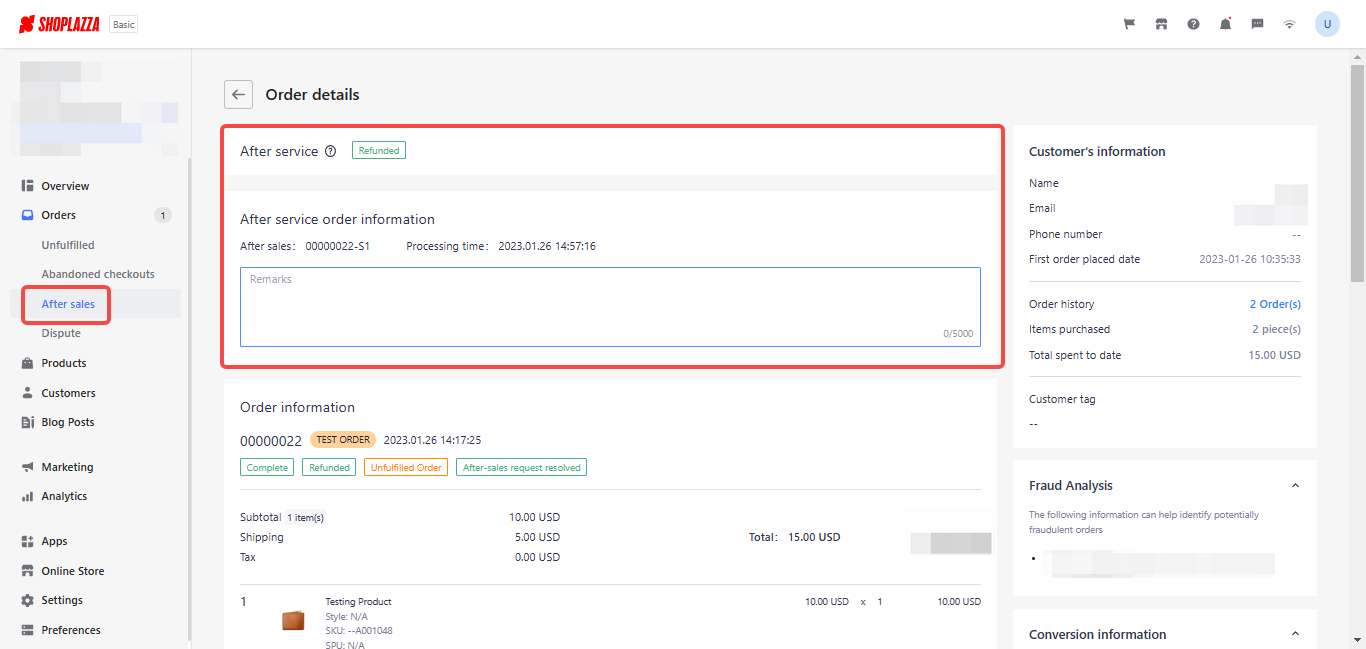 By refunding your unfulfilled order quickly and efficiently, you can provide a good customer service experience to your customers, which will encourage them to order again.