When you apply a discount to your abandoned checkout and send a recovery email to your customers, they will receive a link to their pre-filled cart at a discounted price. Customers only need to enter their payment details to complete checkout.
Steps
1. From your Shoplazza Admin > Orders > Abandoned Checkouts, select the Recoverable tab.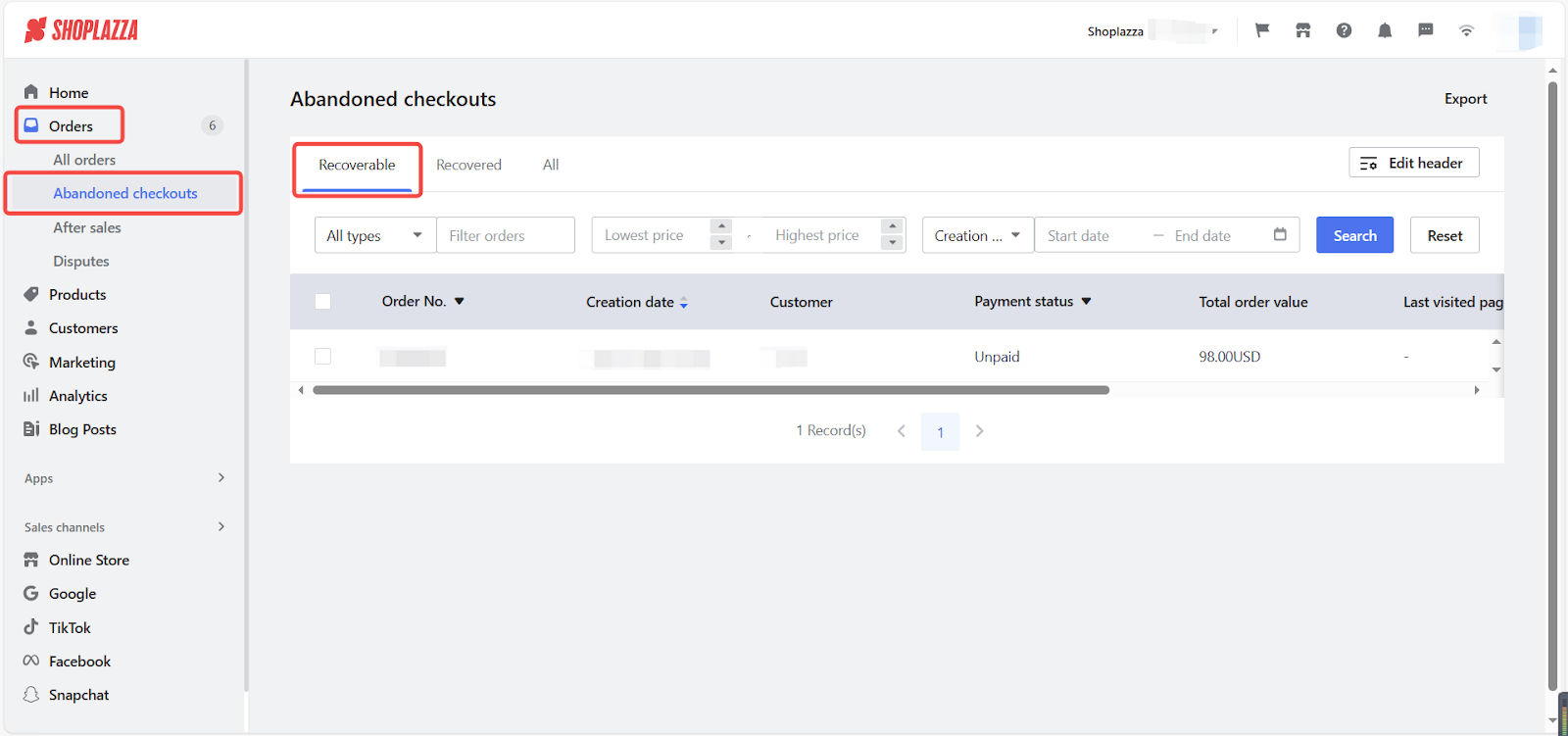 2. Choose the order for which you want to apply a discount.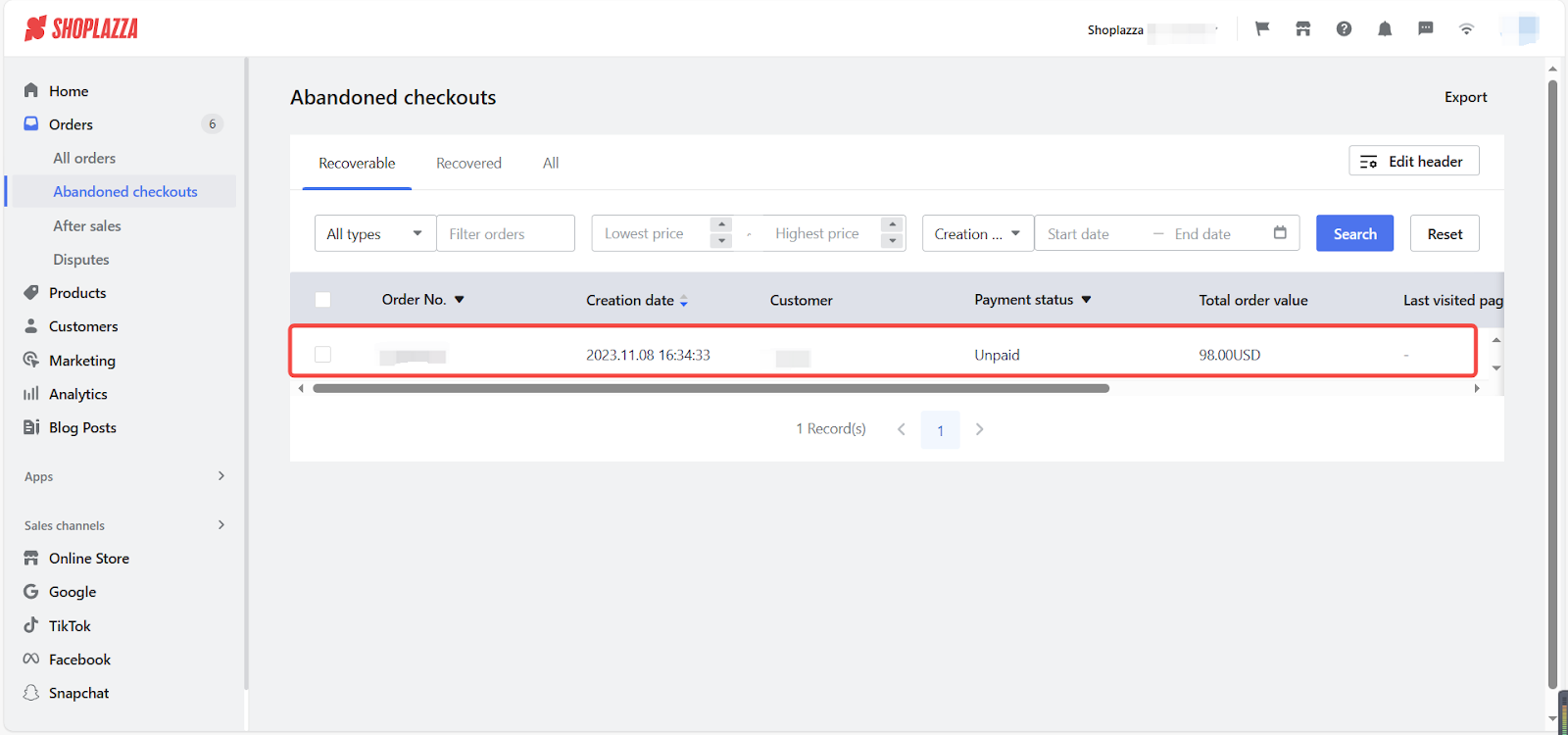 3. On the Order details page, click Apply discount.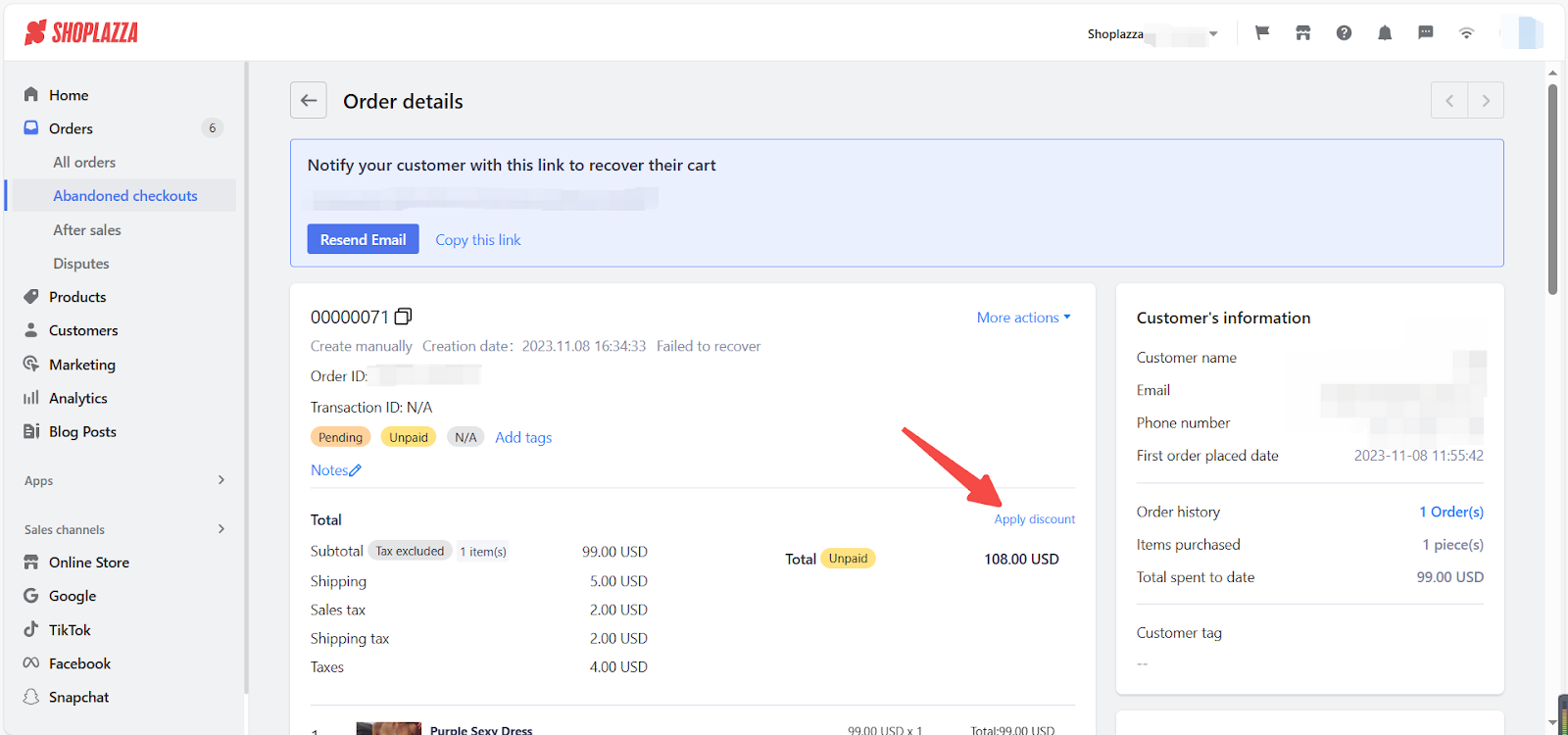 4. You can enter the discount as an amount or a percentage of the total order amount.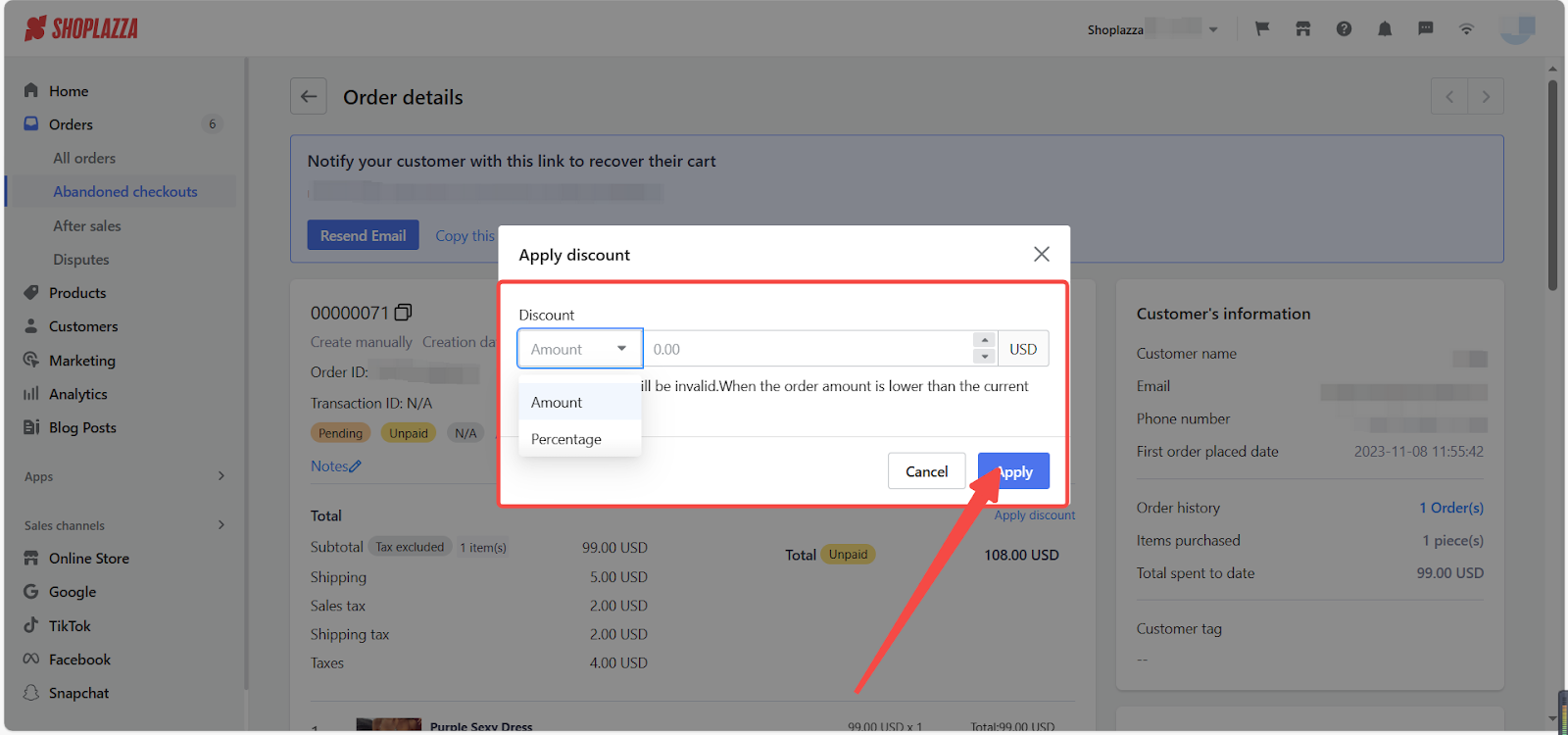 5. The discount code will appear on the Order details page where you can Edit or Remove the value.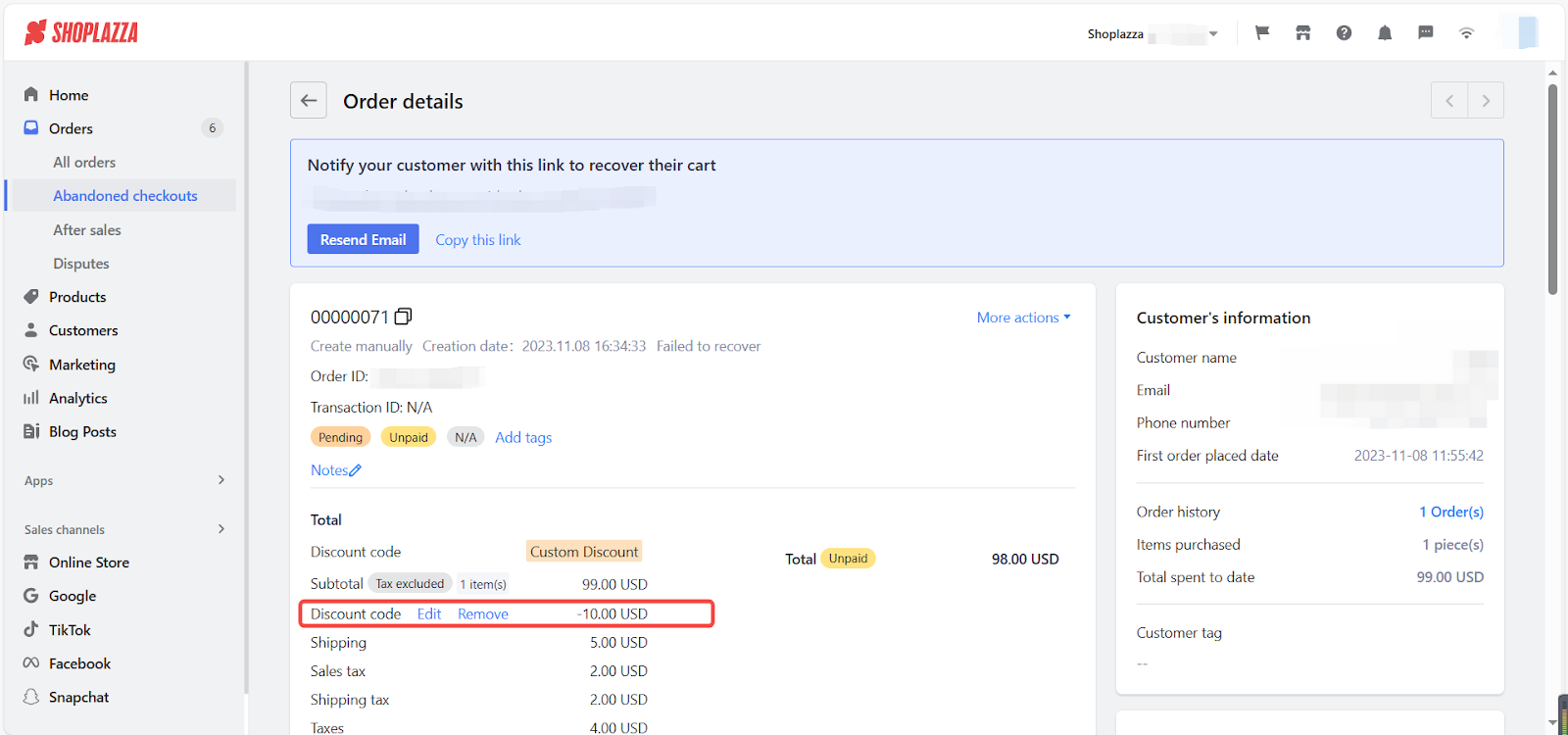 6. After applying the discount to the order, you can click on Resend Email so the customer can open the pre-filled cart at the discounted price.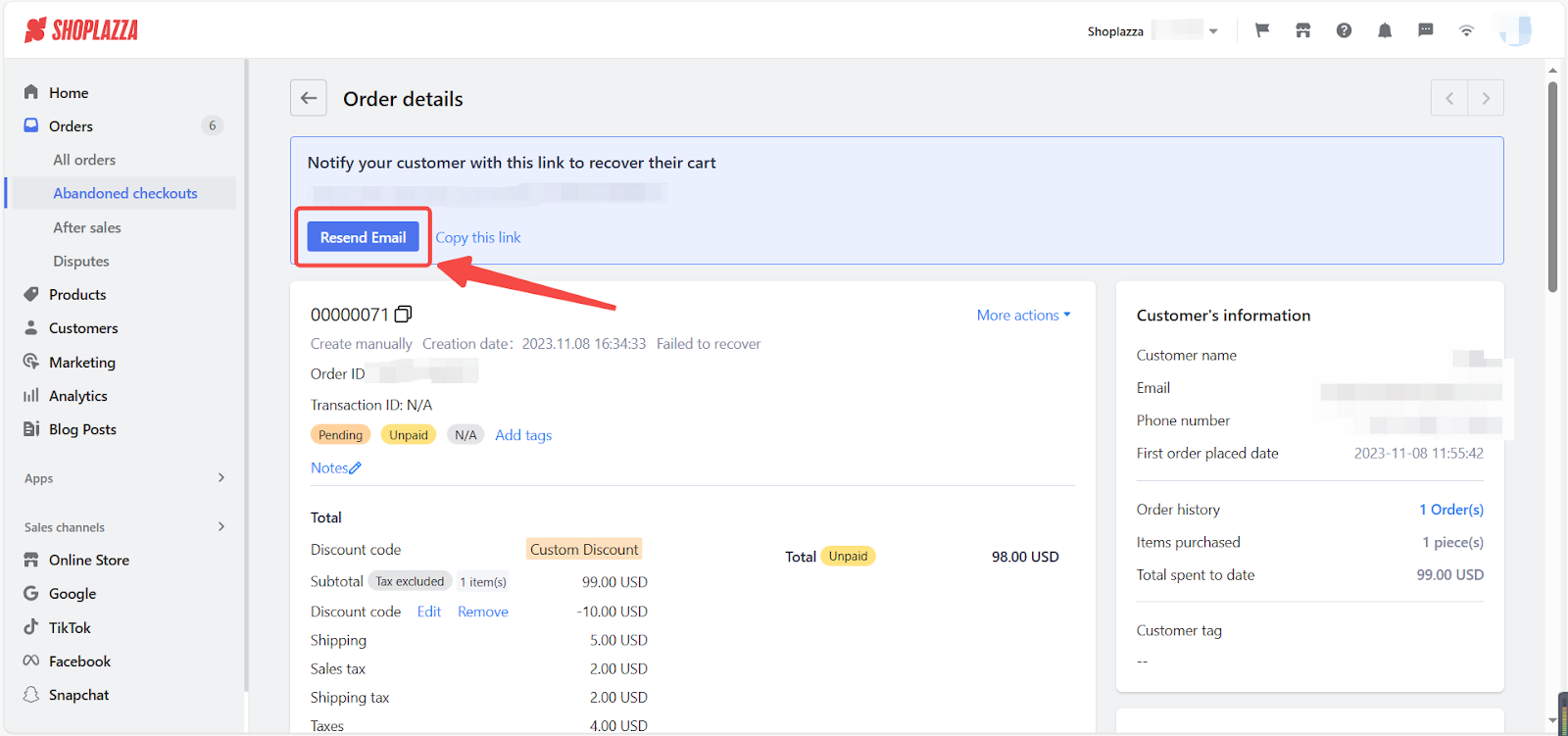 By offering discounts on your abandoned checkouts, you can quickly recover your orders and increase your sales.