When creating a Responsive display ad, media material needs to be uploaded, and the media material needs to meet certain criteria. SHOPLAZZA admin provides the material cropping and zooming in the media library, which is convenient for merchants to set the media materials efficiently.
1. The Media library supports uploading local materials.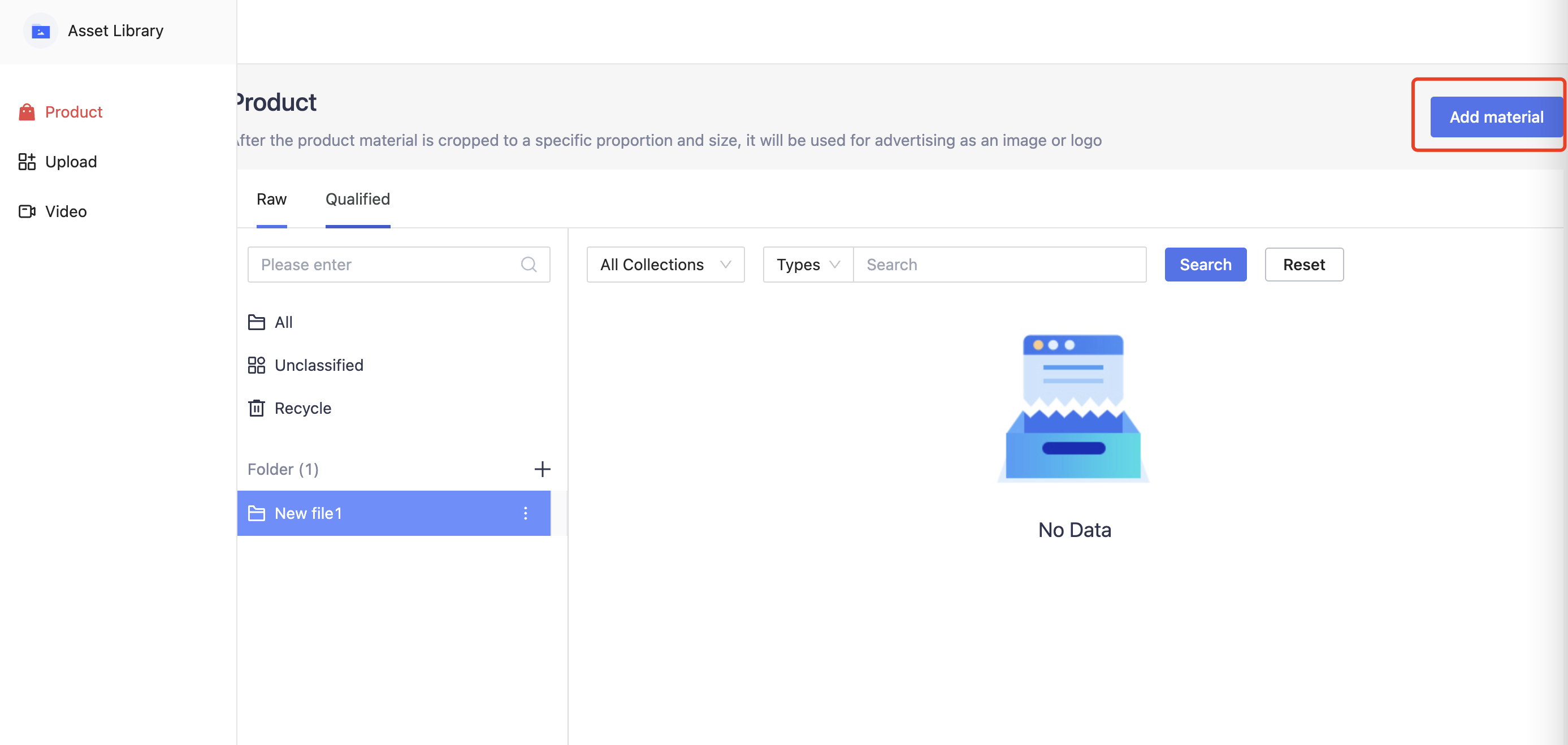 2. You can create folders according to the classification of materials, and give each folder a name that matches its type.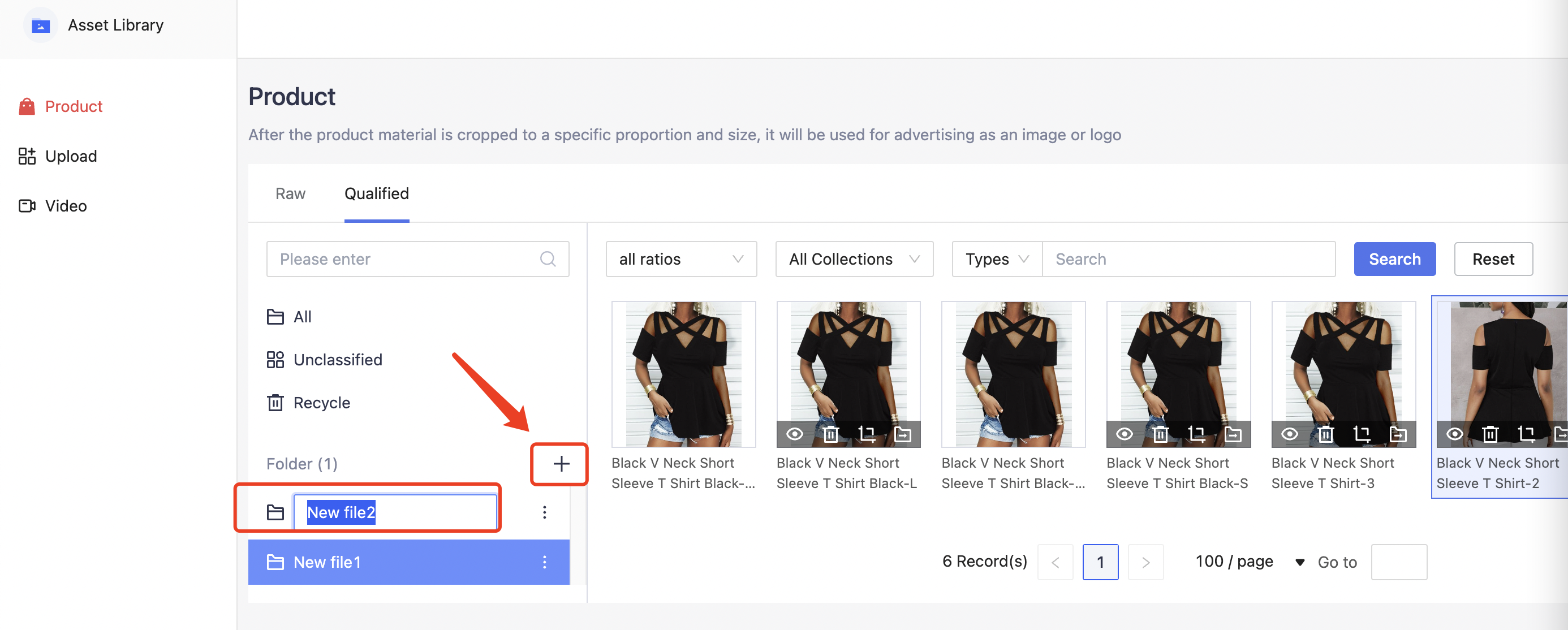 3. The original material can be edited in four ways.

Note
The material can be cropped into Image and Logo. Image format supports 1.91:1 and 1:1 while Logo format supports 4:1 and 1:1.

When the system detects that the image or logo does not fit the minimum crop size, it will disable cropping for that ratio.

The material can move between any folder.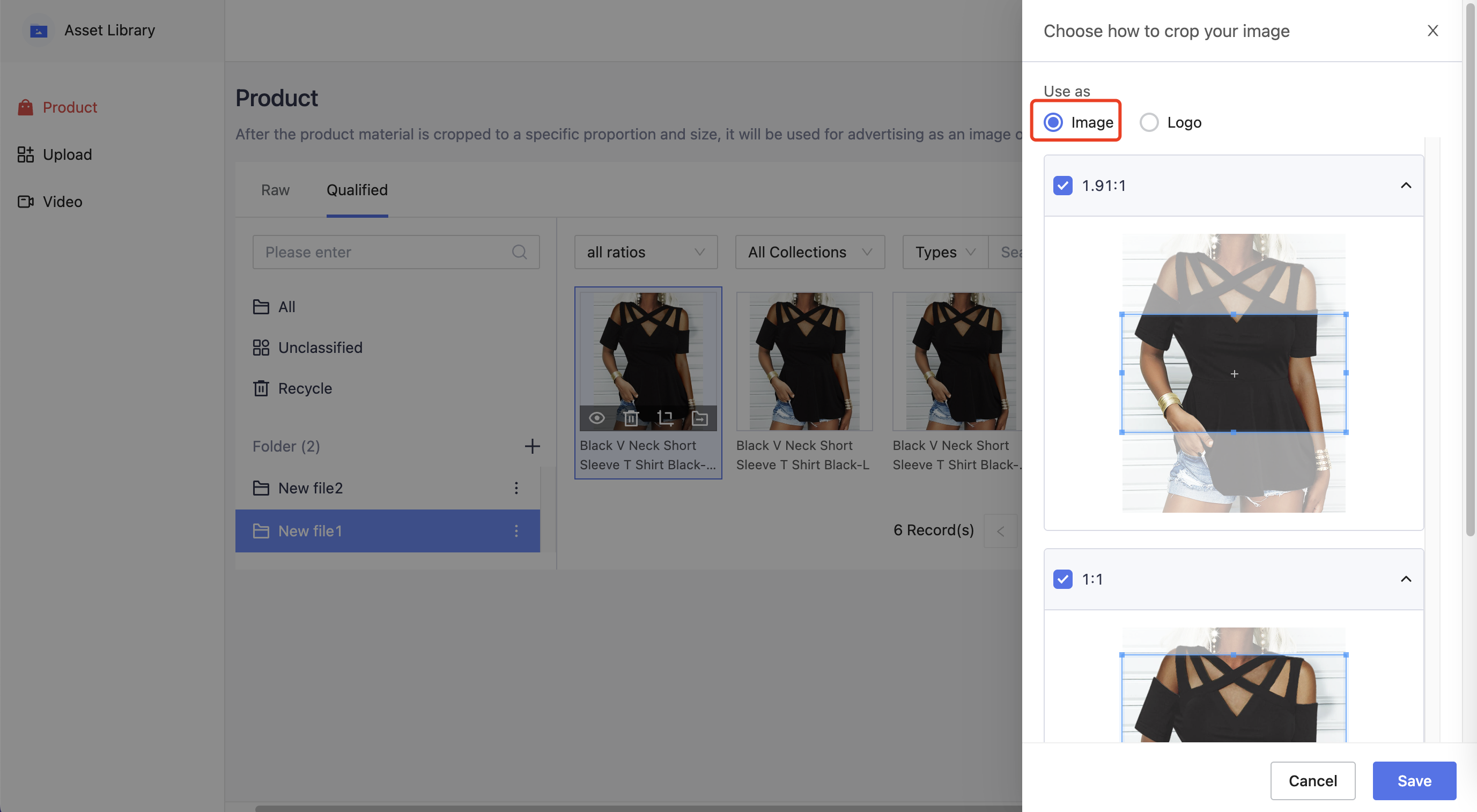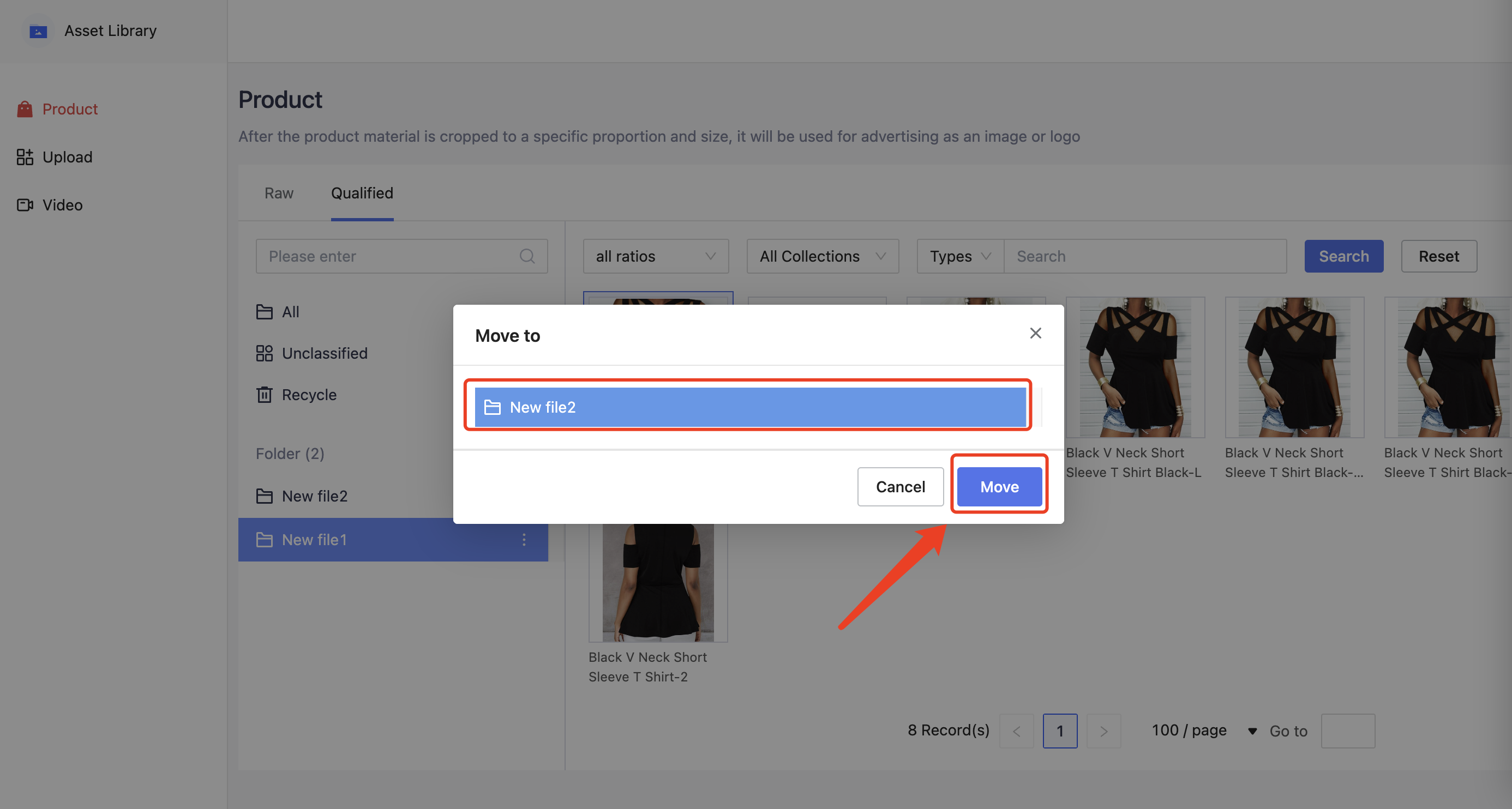 5. The successfully cropped material will change from the raw to qualified state, and the images and logos can be screened in various proportions.

6. Cropped materials can be used during responsive ad creation.