When creating a Google display ad, you will be required to upload image materials and those materials must meet certain criteria. Your Shoplazza admin provides you tools to crop and edit your images.
Steps
1. From your Shoplazza Admin > head over to Marketing > Google. Switch over to the Function tab and under Efficiency & Ads Creativity, click on Asset Library.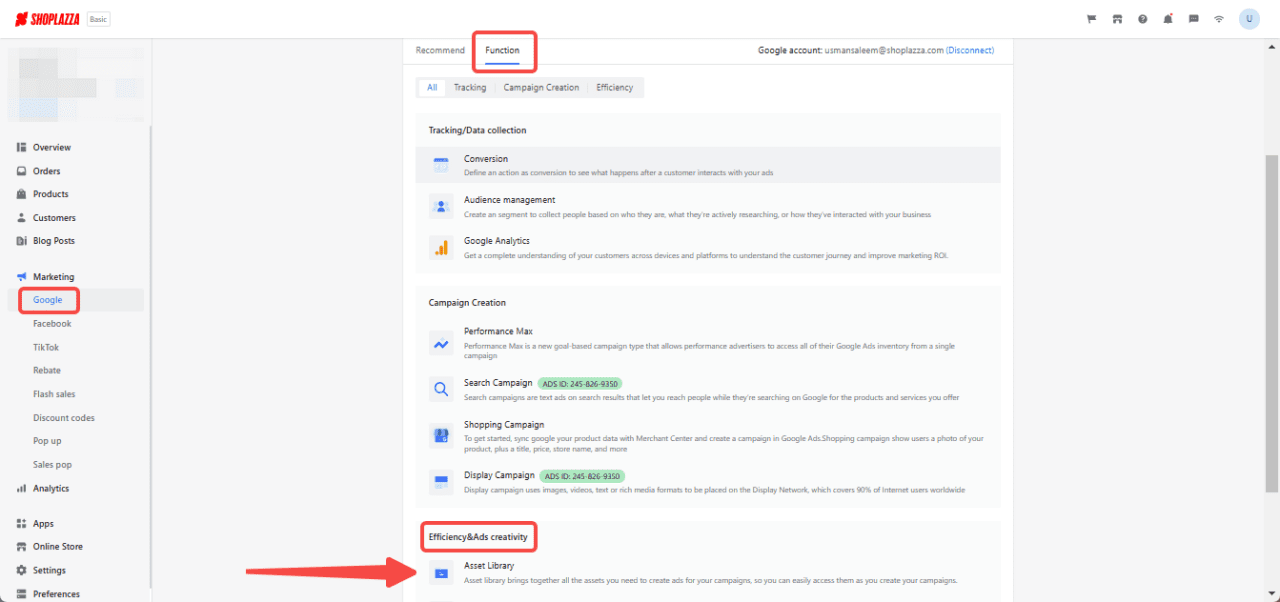 2. Creating folders keeps things organized. Here you can create folders to with different categories Click on Add material to add products by selecting specific products or Collections.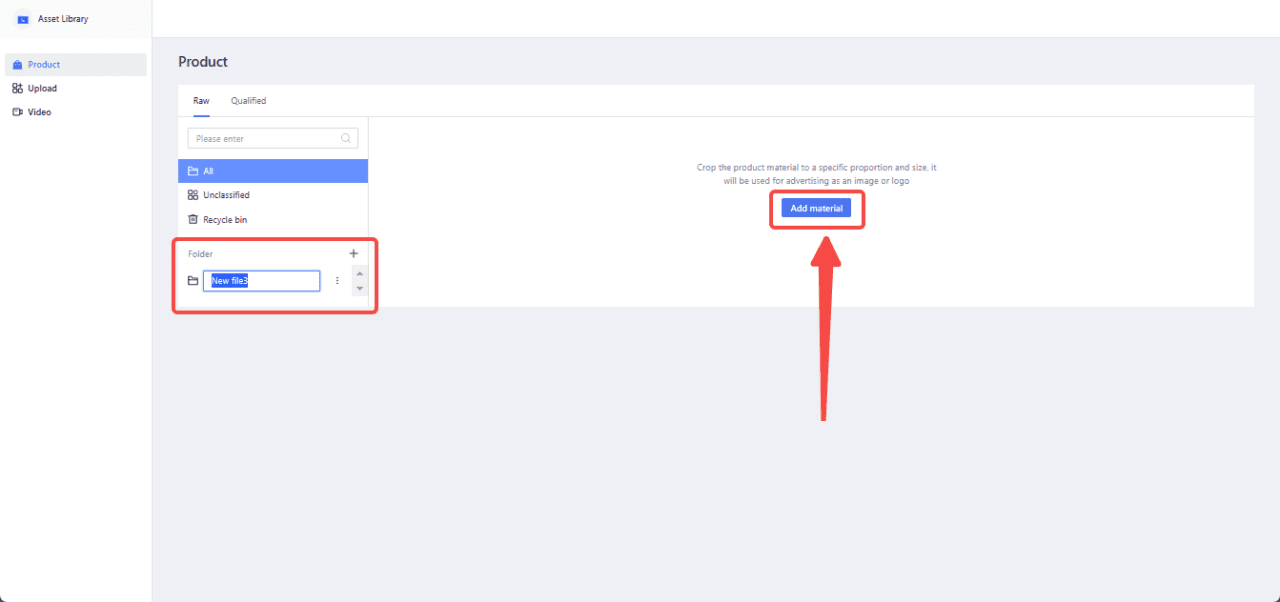 3. Once the material is added, now you will be given options to preview, delete, crop, or move the material.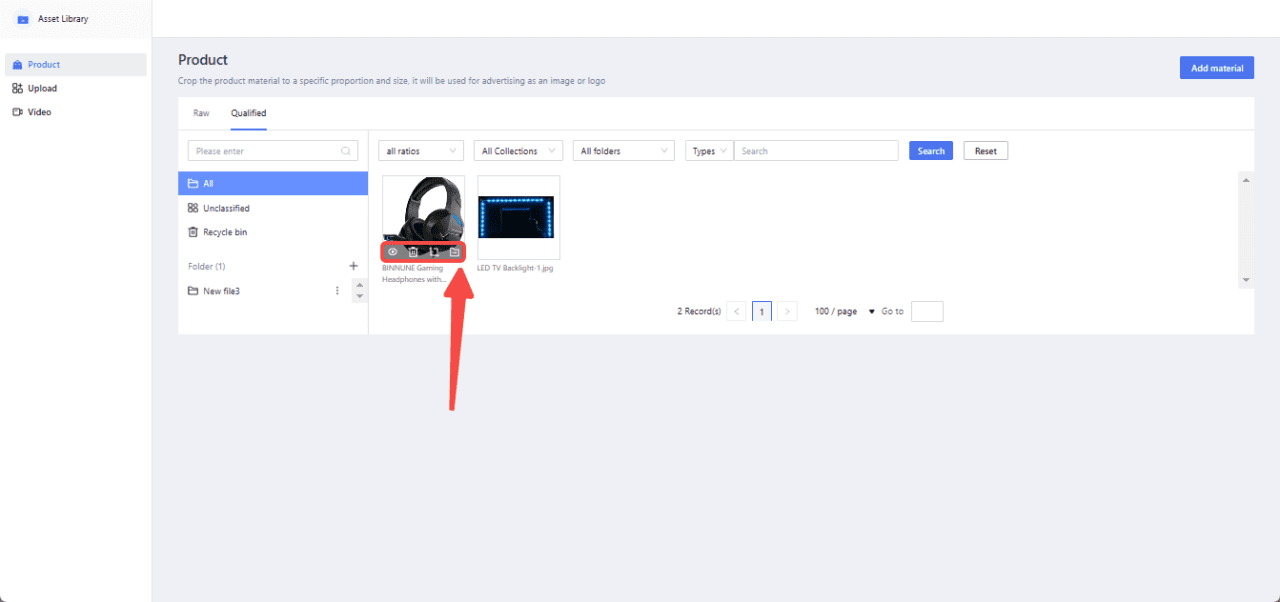 Note
The material can be cropped into Image and Logo. Image format supports 1.91:1 (landscape) , 1:1 (square) and 4:5 (portrait), while Logo format supports 4:1 (banner) and 1:1(Square).

When the system detects that the image or logo does not fit the minimum crop size, it will disable cropping for that ratio.

Material can be moved between any folder.
4. Now you can crop your image by selecting the crop tool.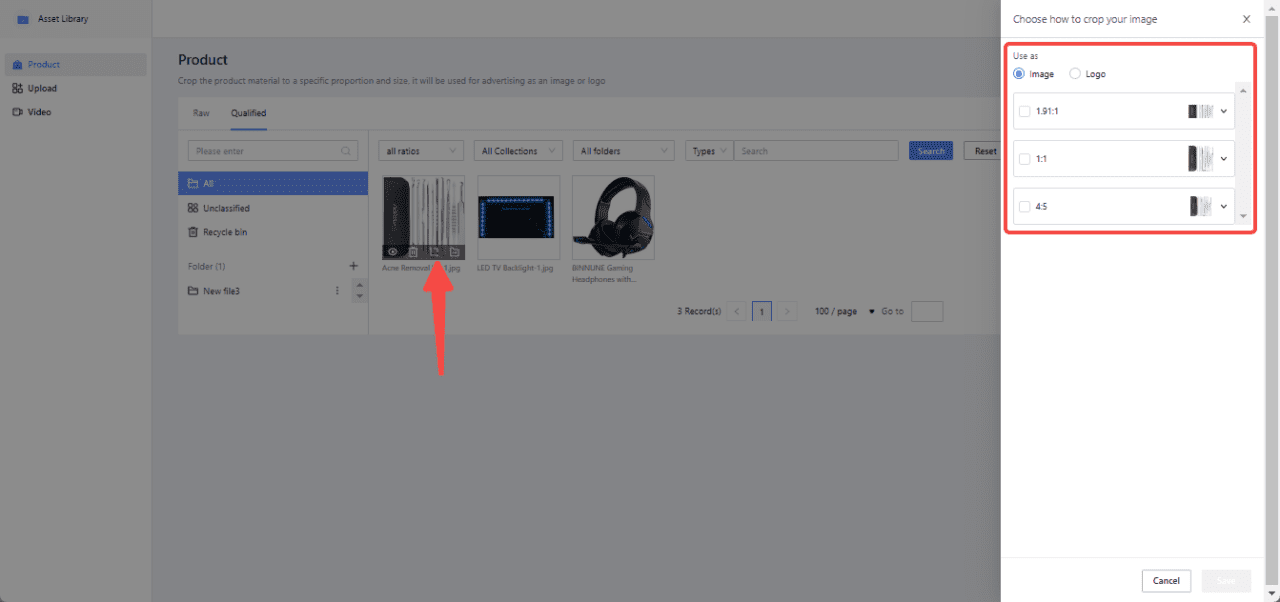 5. After the image is cropped, you can also move it to any folder you want to choose.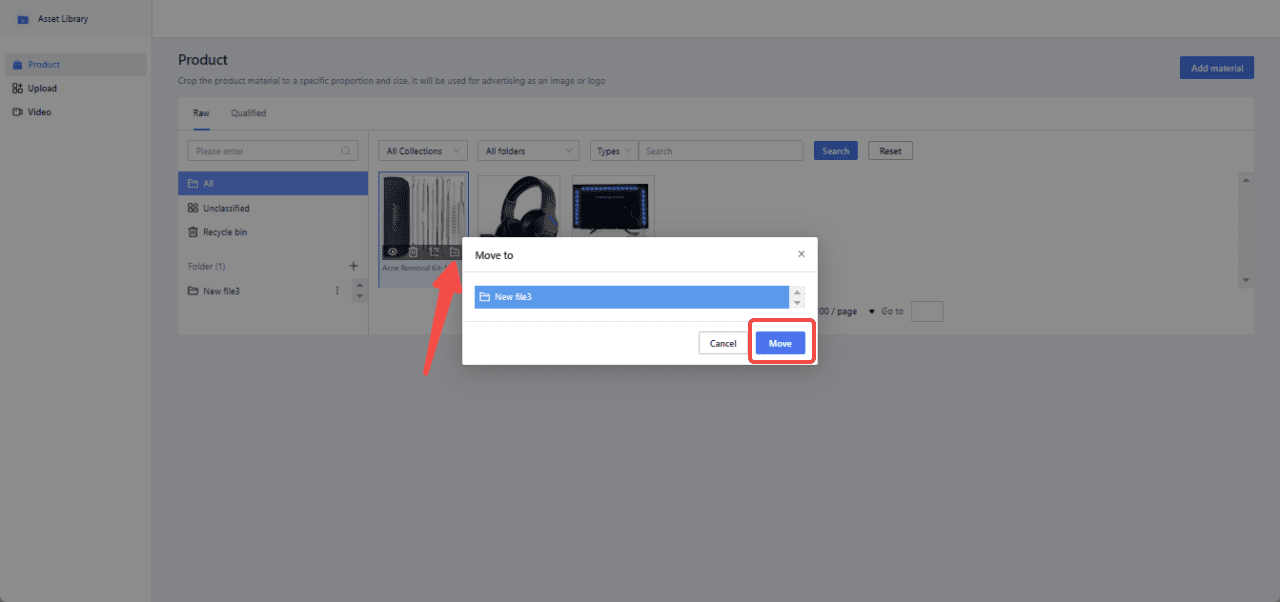 6. The successfully cropped material will change from raw to qualified state, and the images and logos can be filtered into various proportions.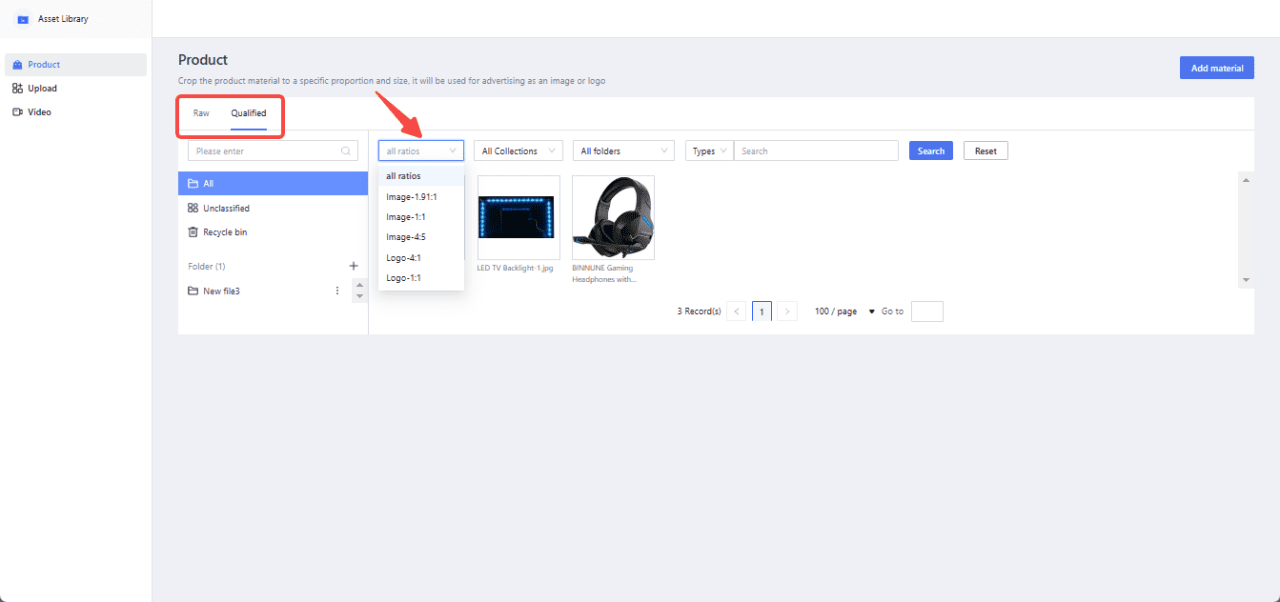 7. After the images are uploaded, head back to your Display ad campaign creation and use this asset material at the final step.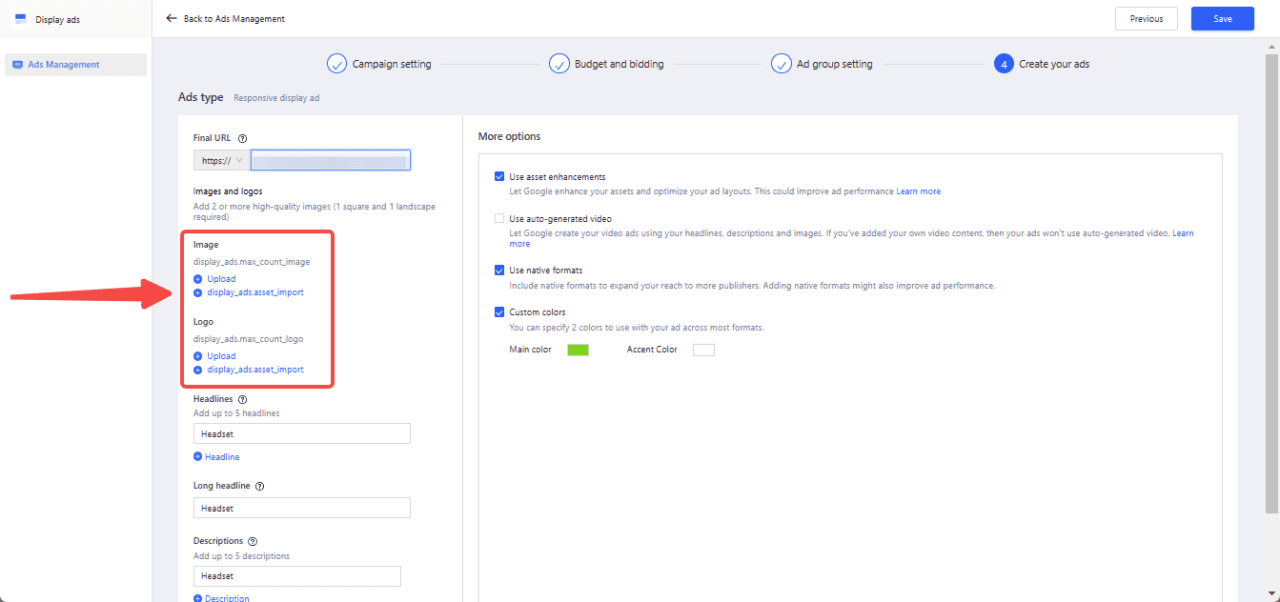 8. Click the Confirm button at the bottom when you're done uploading.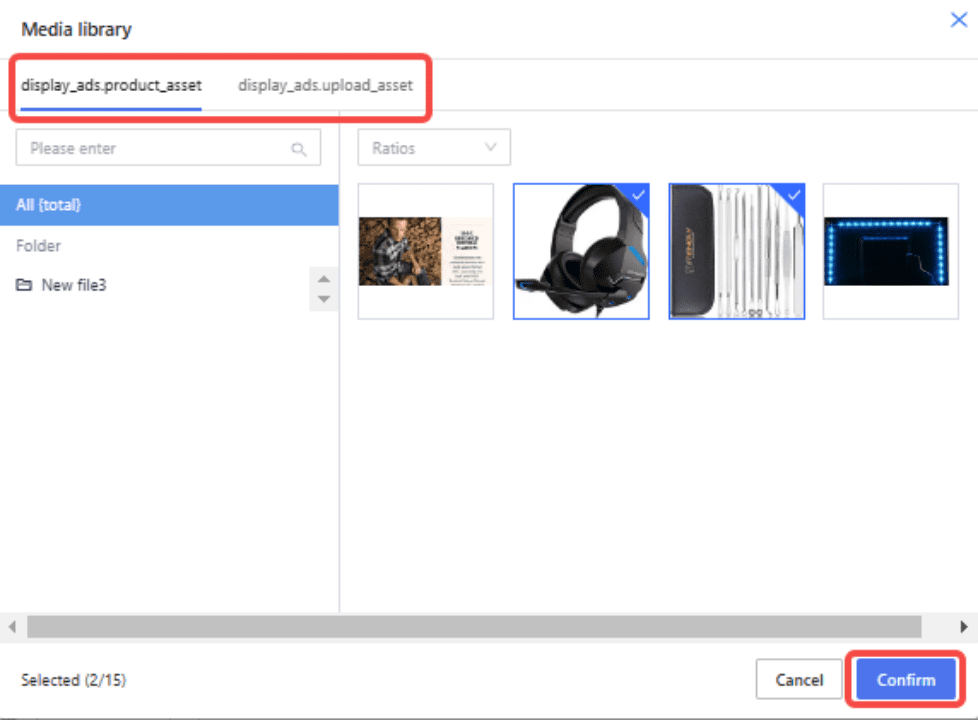 Your image asset material is ready for use with your display campaign creation.
Related Topics