You may need to manage a number of stores if you are an agency company or you need to see reports from different Shoplazza accounts. Switching accounts from your Shoplazza Admin saves you time from logging in to your Shoplazza Admin every time you need to access stores under different accounts.
Managing accounts
1. After you've logged in to a store through your Shoplazza Admin, refer to the top right of your screen and select Manage account from your avatar.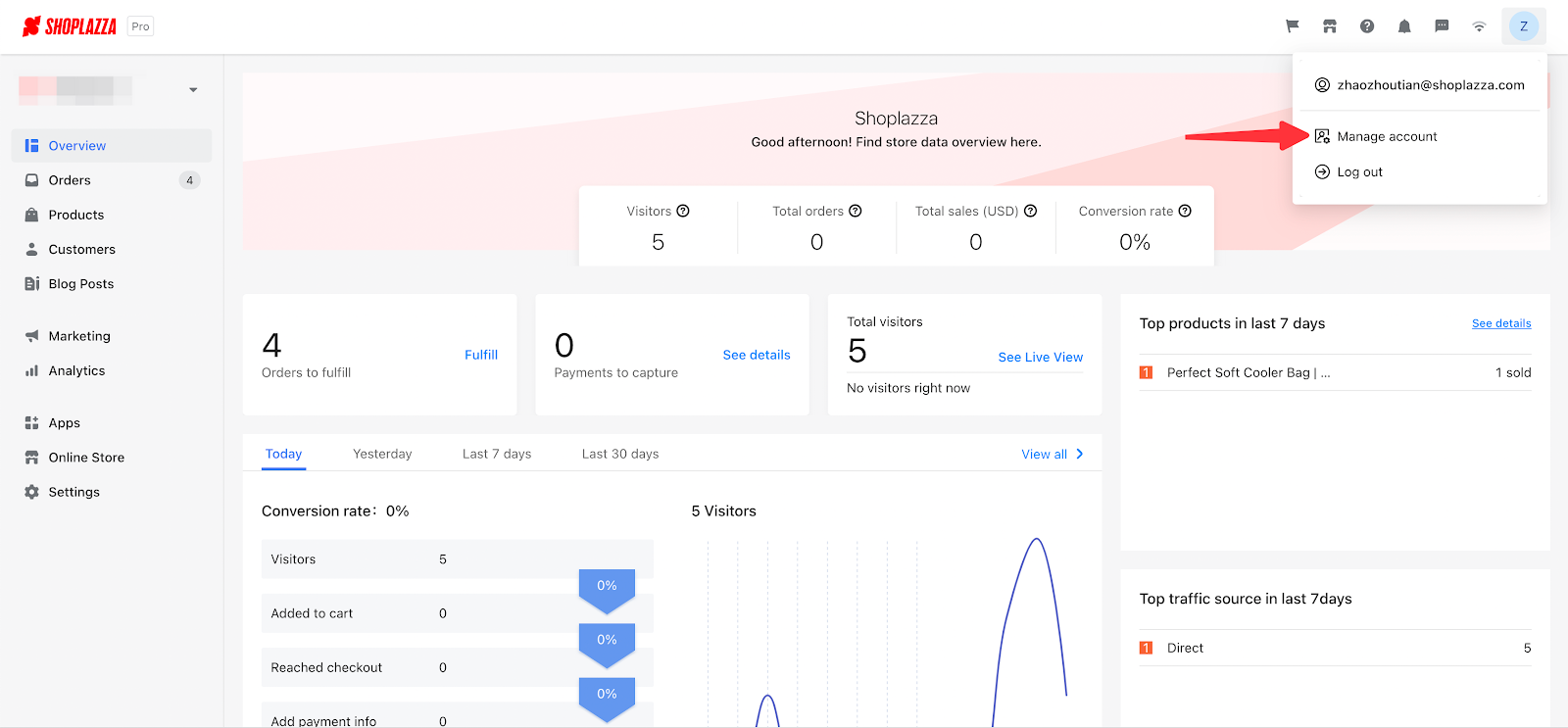 2. Your account profile page is where you can see a complete list of stores you have access to, go to the dropdown menu on the top right and select Switch account.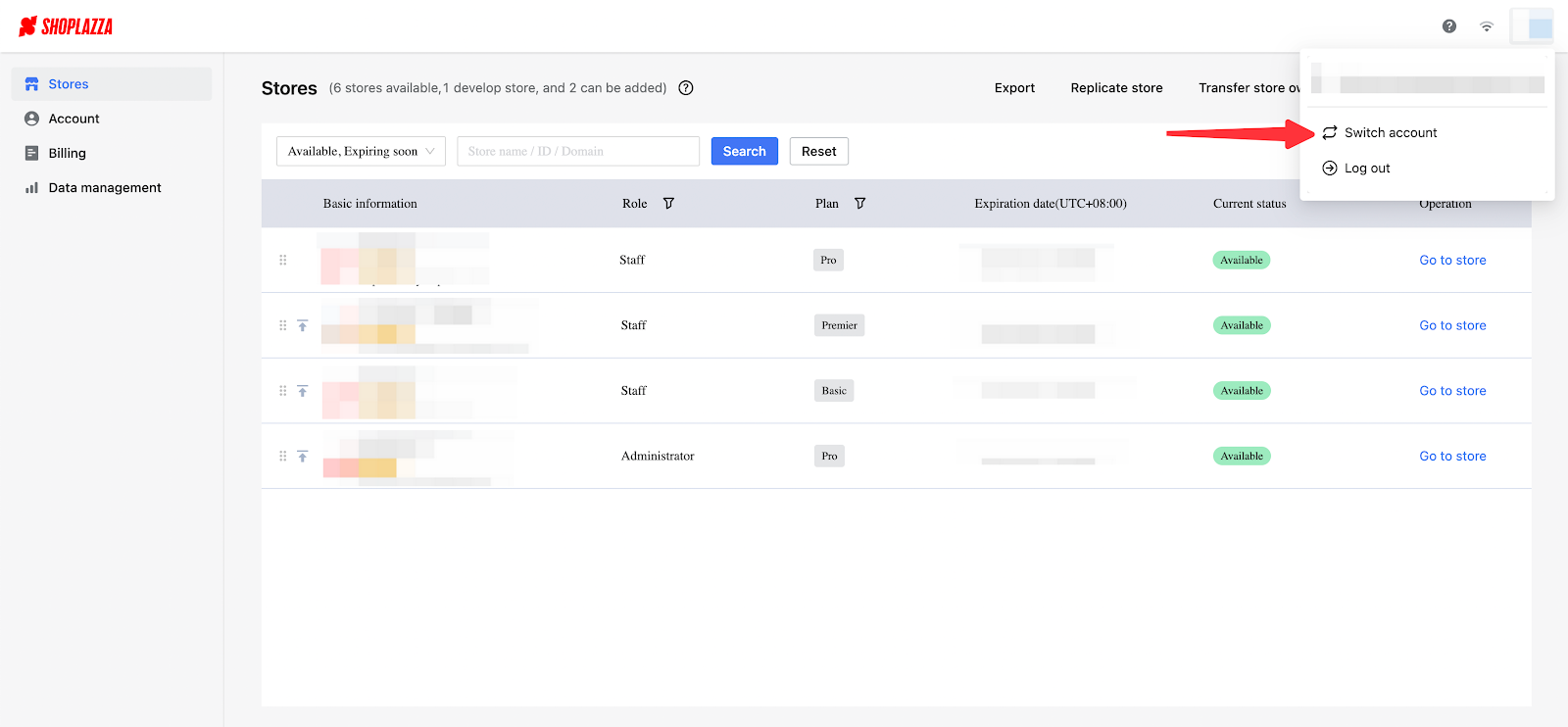 3. Once you are on the main login page, click Login with another account followed by the plus sign to verify another account.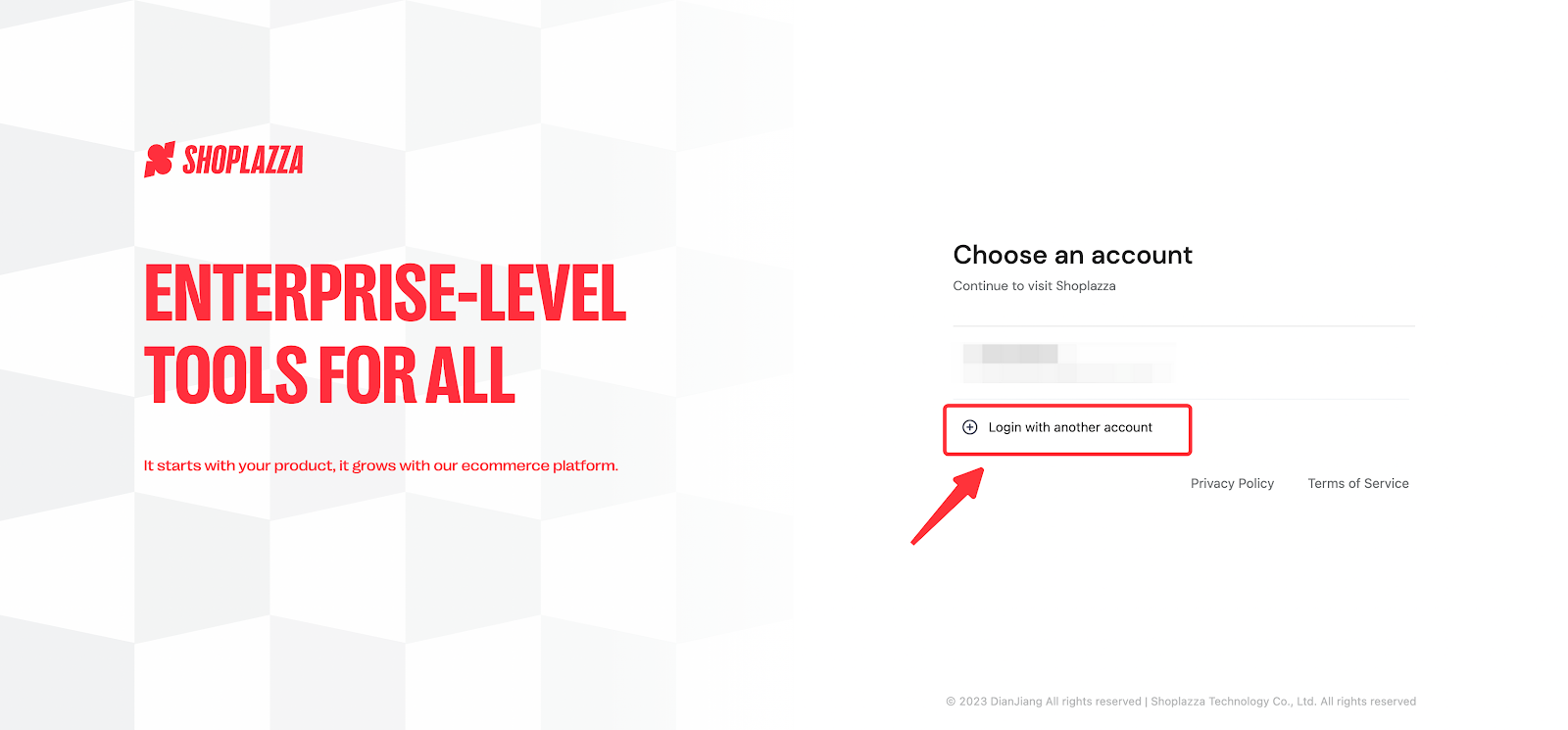 4. The associated email address will be added to your login page once you complete the verification process. These accounts can be logged in password-free with one click.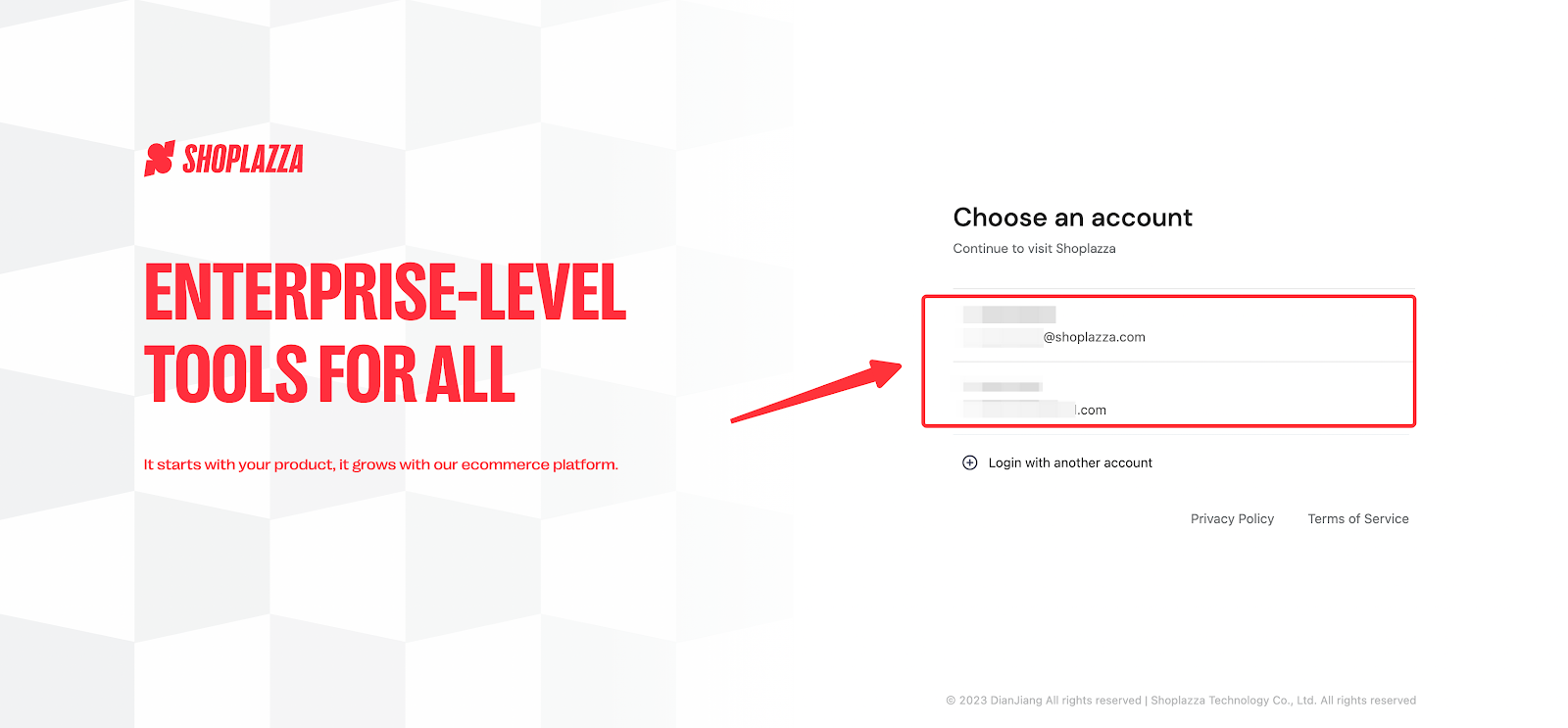 Note
By default, you will stay logged in for 24 hours. If you would like to stay logged in longer, you have the option to stay logged in for 7 days by choosing Remember me.
Switching accounts can help you effectively manage stores under different credentials without re-authorization. Some merchants prefer to have stores added under one email address. To learn more about transferring store ownership to another email address, click here.