There are a few reasons you might need to change the ownership of your store. You may want to transfer your current store to others because you are moving on to another business. You could also be selling a profitable store to other people who are interested in buying it. No matter what the reason is, changing the owner and transferring your store to others could be done easily at Shoplazza.
Shoplazza provides quick and easy transfer services with no added costs, so you can trust that the process of changing ownership will be secure, time-efficient and stress-free.
Transferring stores
1. From your Shoplazza Admin, refer to the avatar drop-down menu on the top right and go to Manage account.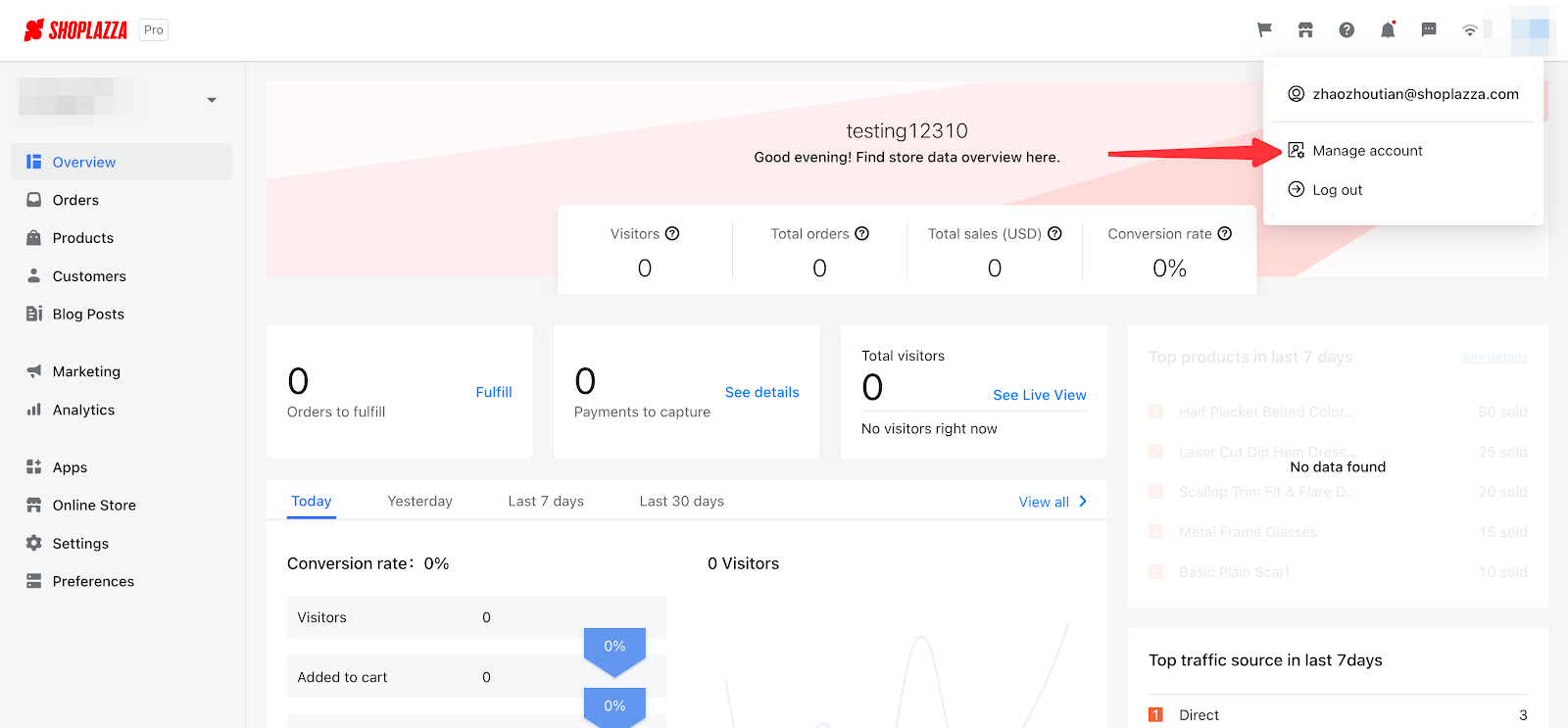 2. On the store details page, click Transfer store ownership to see a list of stores you have permission to transfer to.

3. Under the Transferable store tab, select the store you would like to transfer to another Shoplazza account.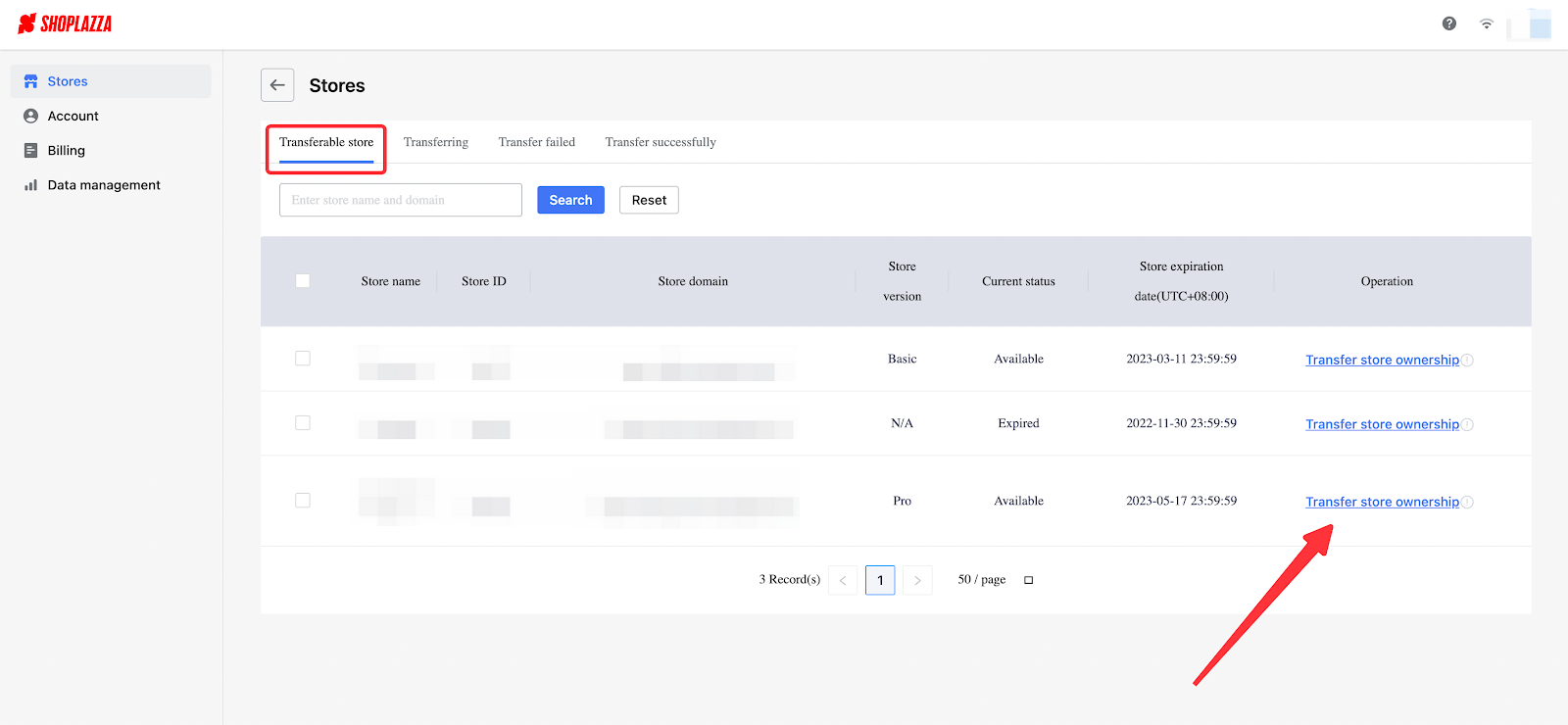 4. You may also select all your stores by checking the box on the left of Store name and click the Bulk Transfer store ownership to group transfer your stores.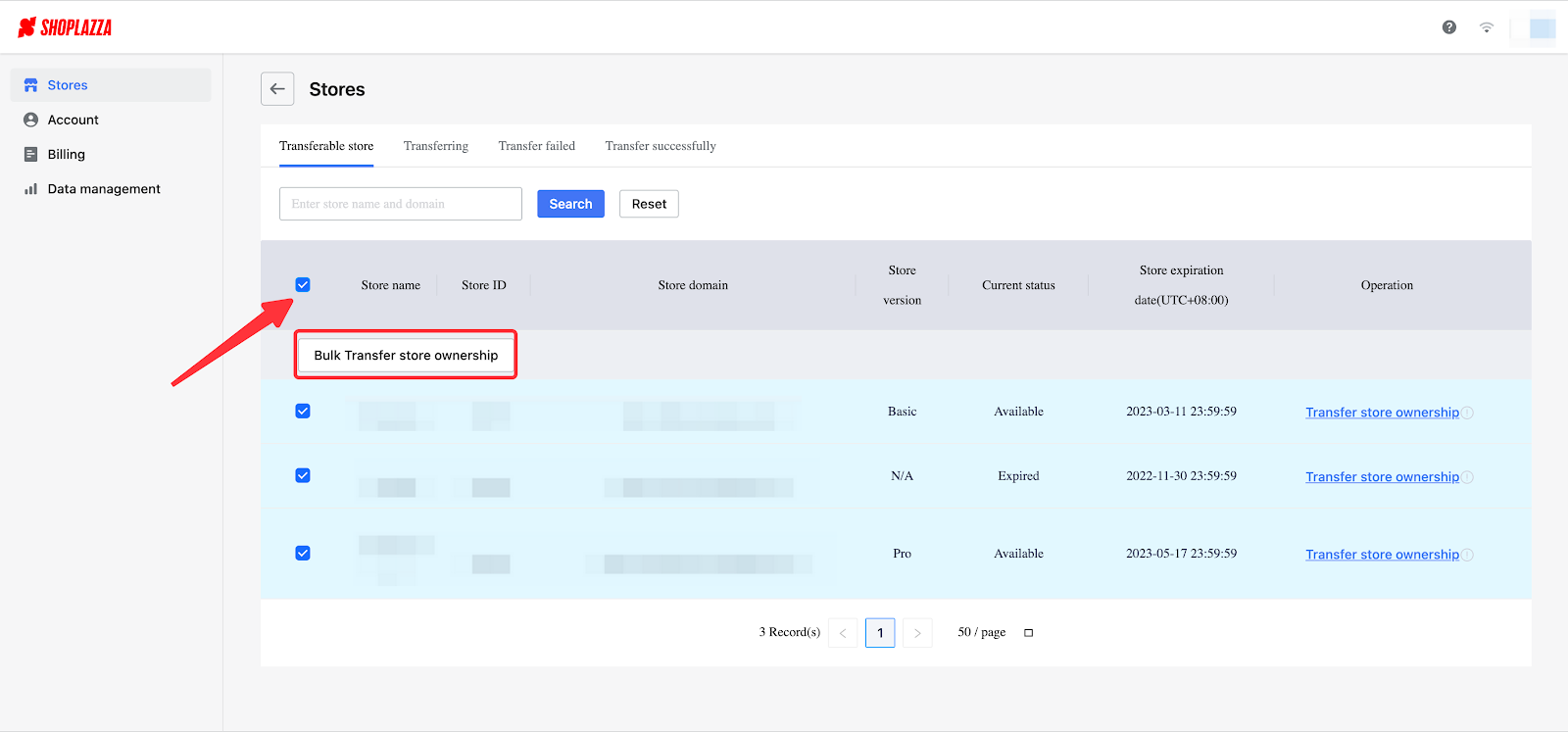 5. You will then be prompted to fill in the recipient's information. The recipient's email entered will be used to access their Shoplazza account.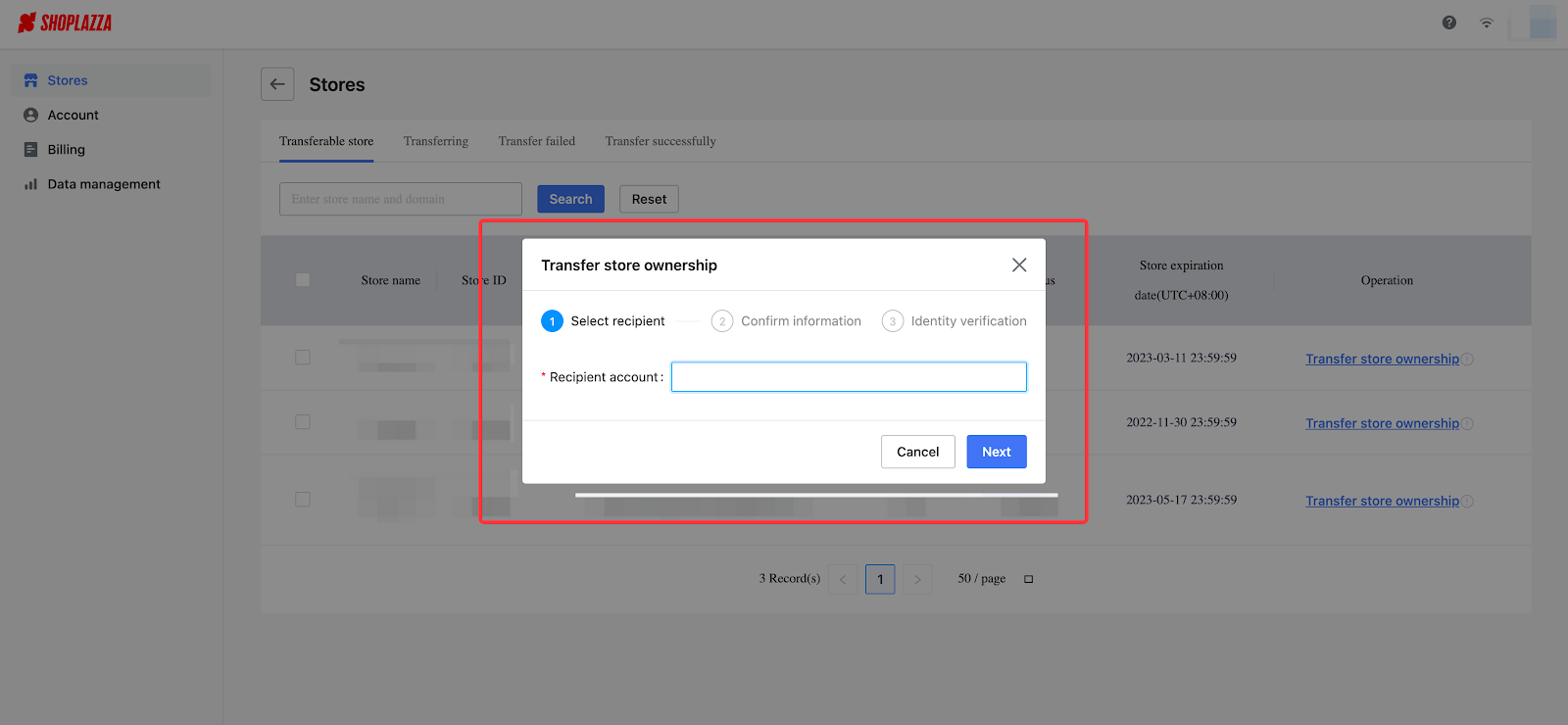 Note
To complete a duplication to or from a store in other accounts, you may need to first assign staff permissions in Shoplazza Admin > Settings > Staff.
6. Confirm your entered information and click Next to proceed or youpreviousback to the Previous page to edit your details.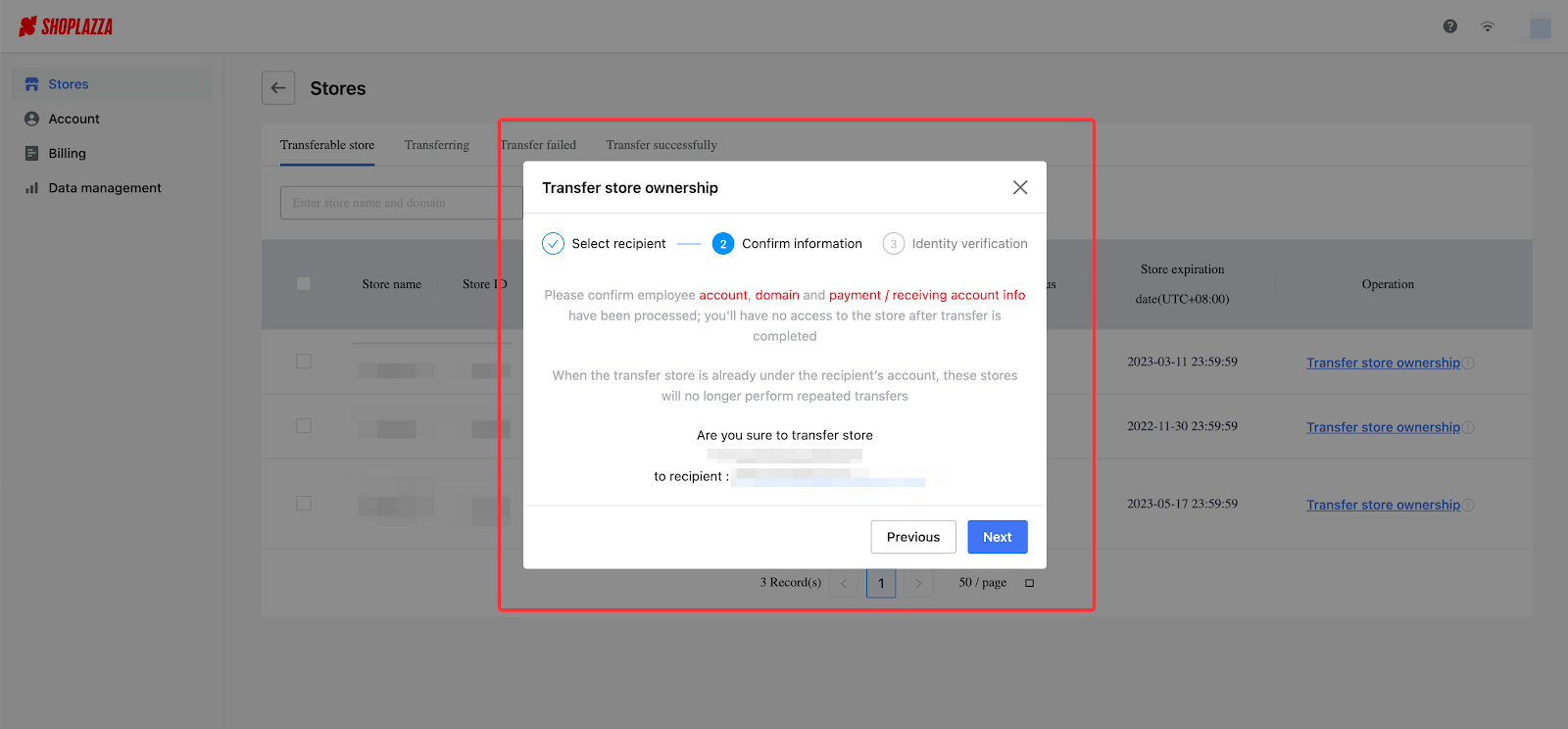 7. The last step in the process verifies the ownership status of the account you are transferring. Fill in your login credentials to the account you are making a transfer to and click confirm to finish the submission.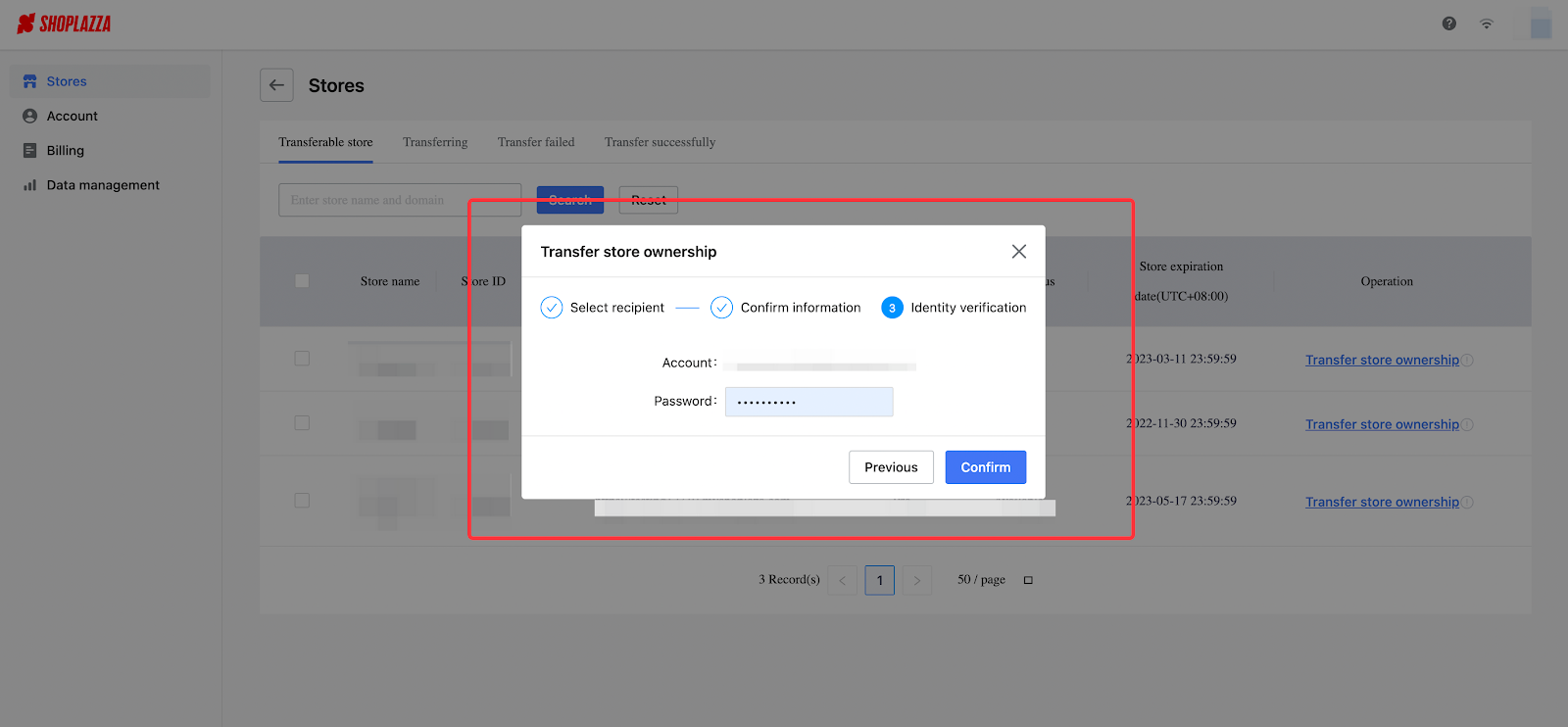 8. Initiated transfers can be found under the Transferring tab.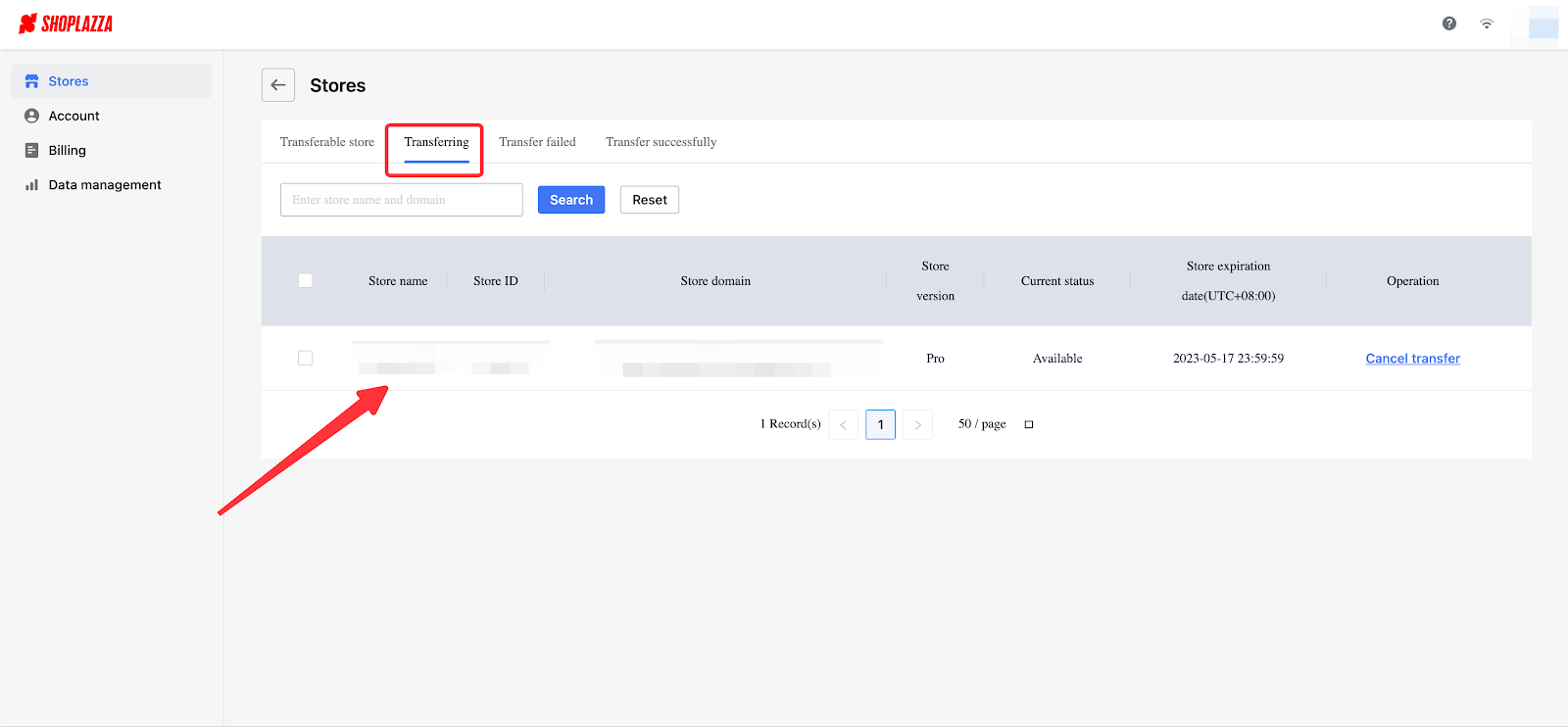 Note
Sent transfer requests can be canceled at anytime prior to acceptance from the recipient. Requests can be accepted directly via the storefront or from email within 72 hours after it has been sent. Notified recipients will have options to either accept or decline the invitation.
Store transfer is a great feature that adds more flexibility to your admin if you are managing multiple Shoplazza accounts and you would like to combine stores under one pair of credentials. Some merchants have developers building stores for them, and having this tool also gives developers the ability to hand in finished projects to their clients.