To realize the TikTok Shopping product synchronization through TikTok Marketing. This article will introduce you to the setting up steps and precautions of TikTok Shopping.
How Do I Set Up TikTok Shopping?
Start here: SHOPLAZZA admin > Marketing > TikTok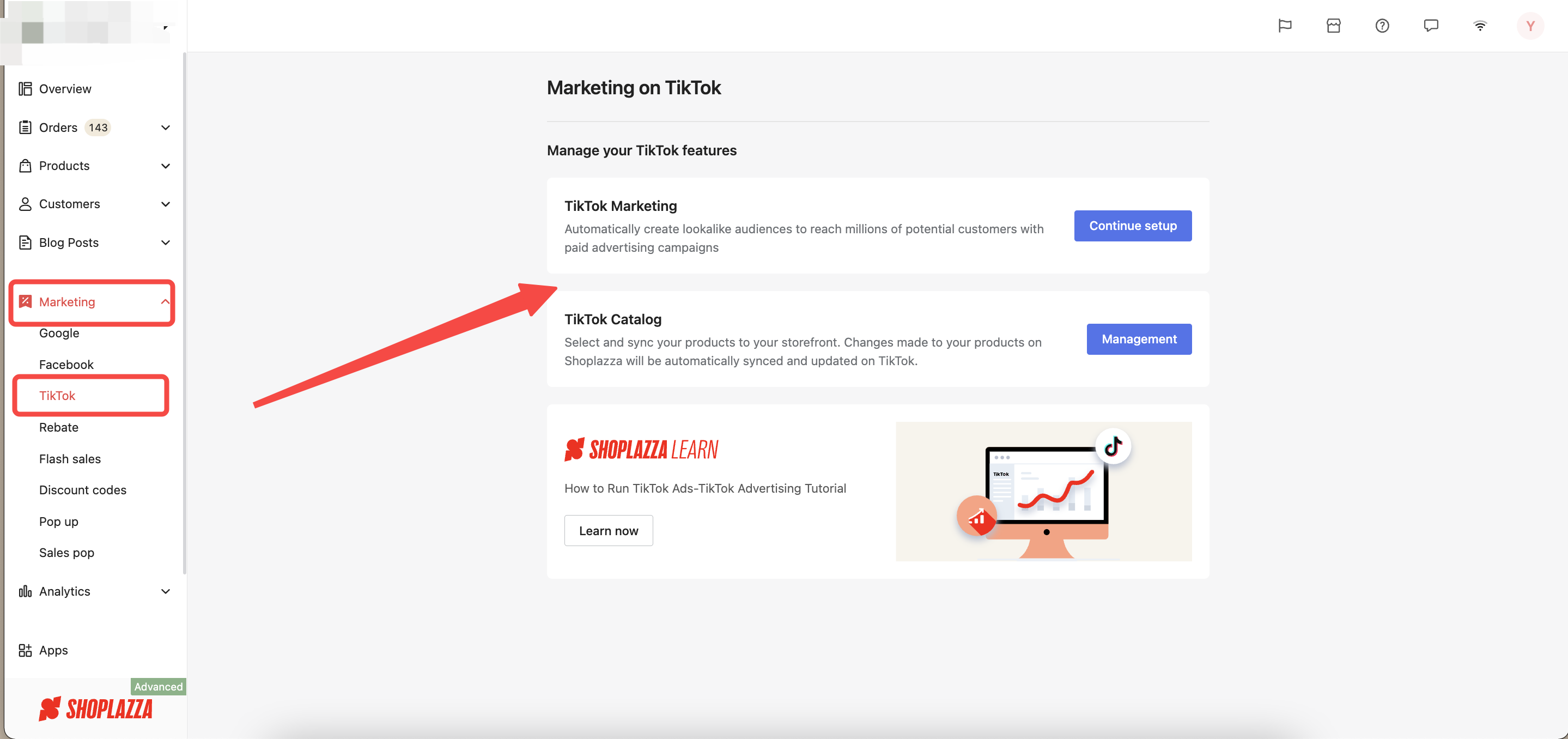 Connect your TikTok For Business account.

Click Connect

to jump to the TikTok For Business page to log in.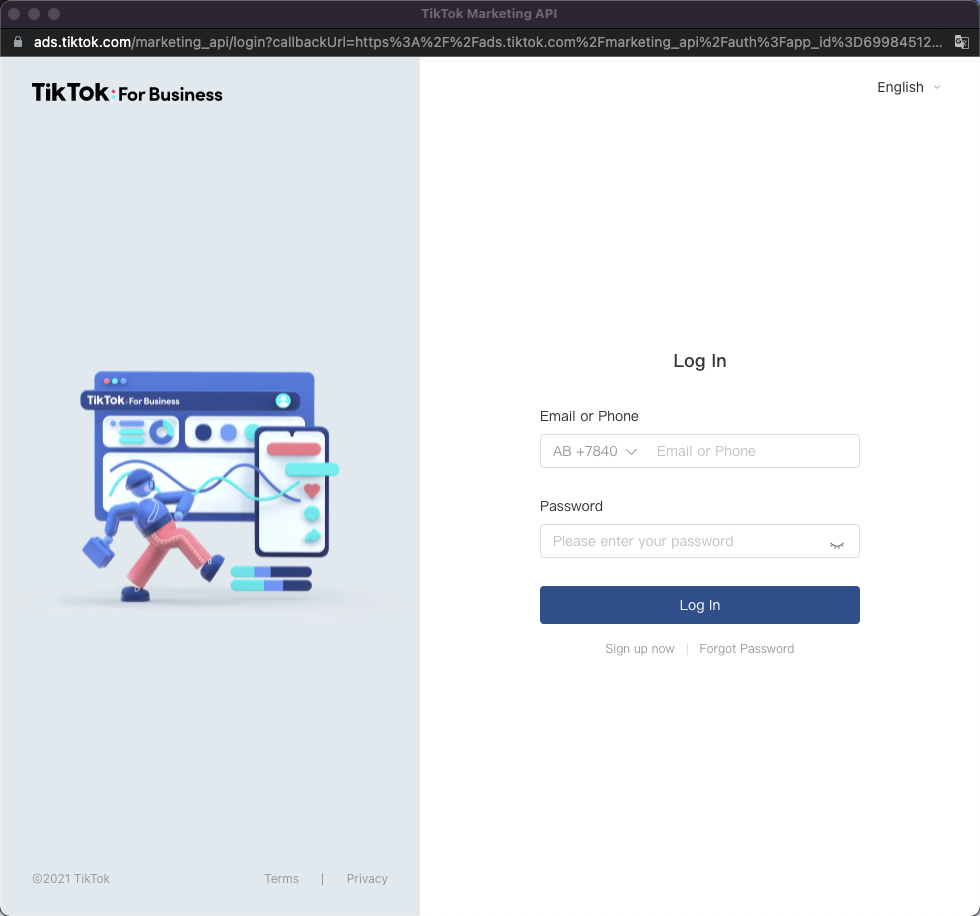 Confirm permission request after login.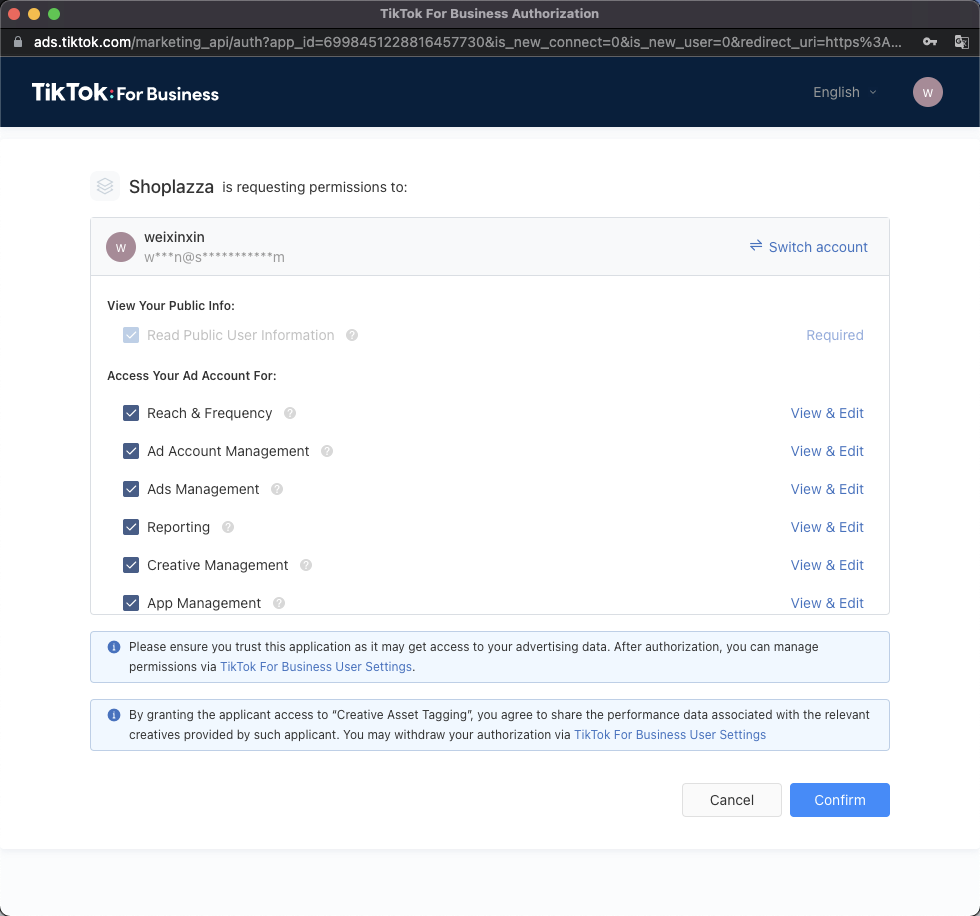 Connect the account after confirmation.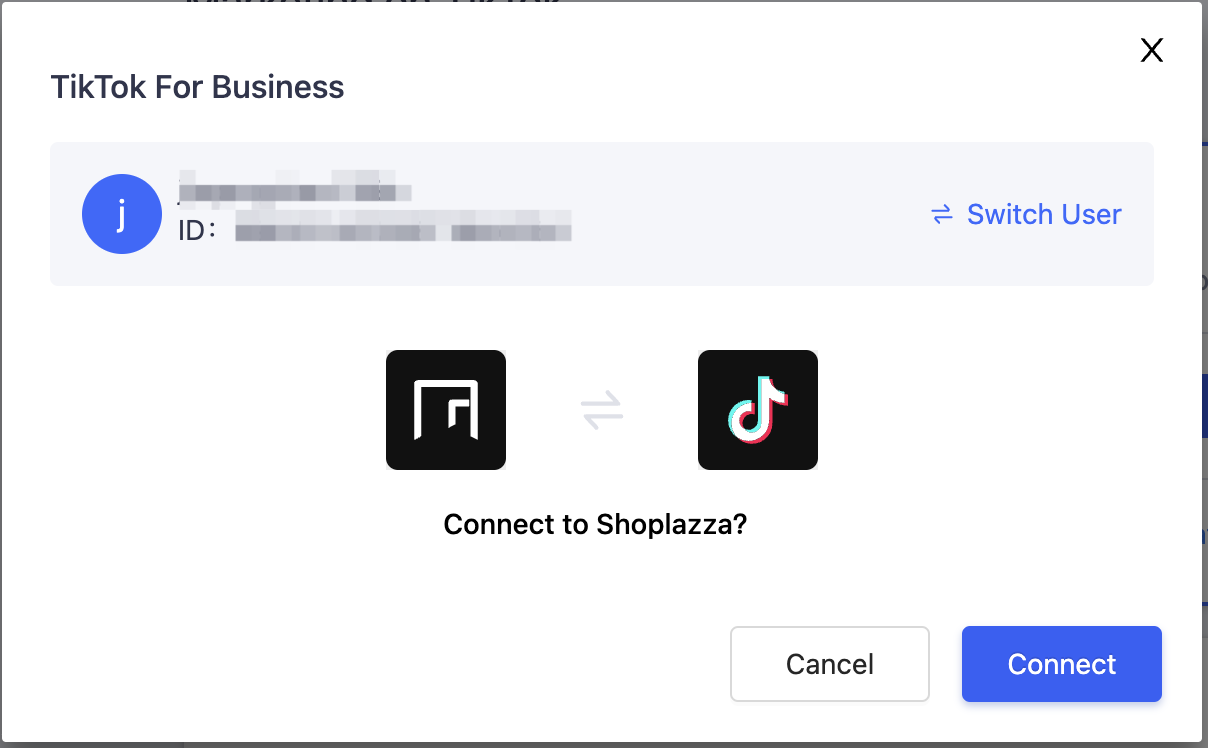 After successfully associating TikTok For Business, the TikTok Business Center account will list all the business center accounts, select the business center to be connected for association connecting (note: only the account with administrator permissions can be connected to the business center account, accounts with standard permissions are not allowed to connect).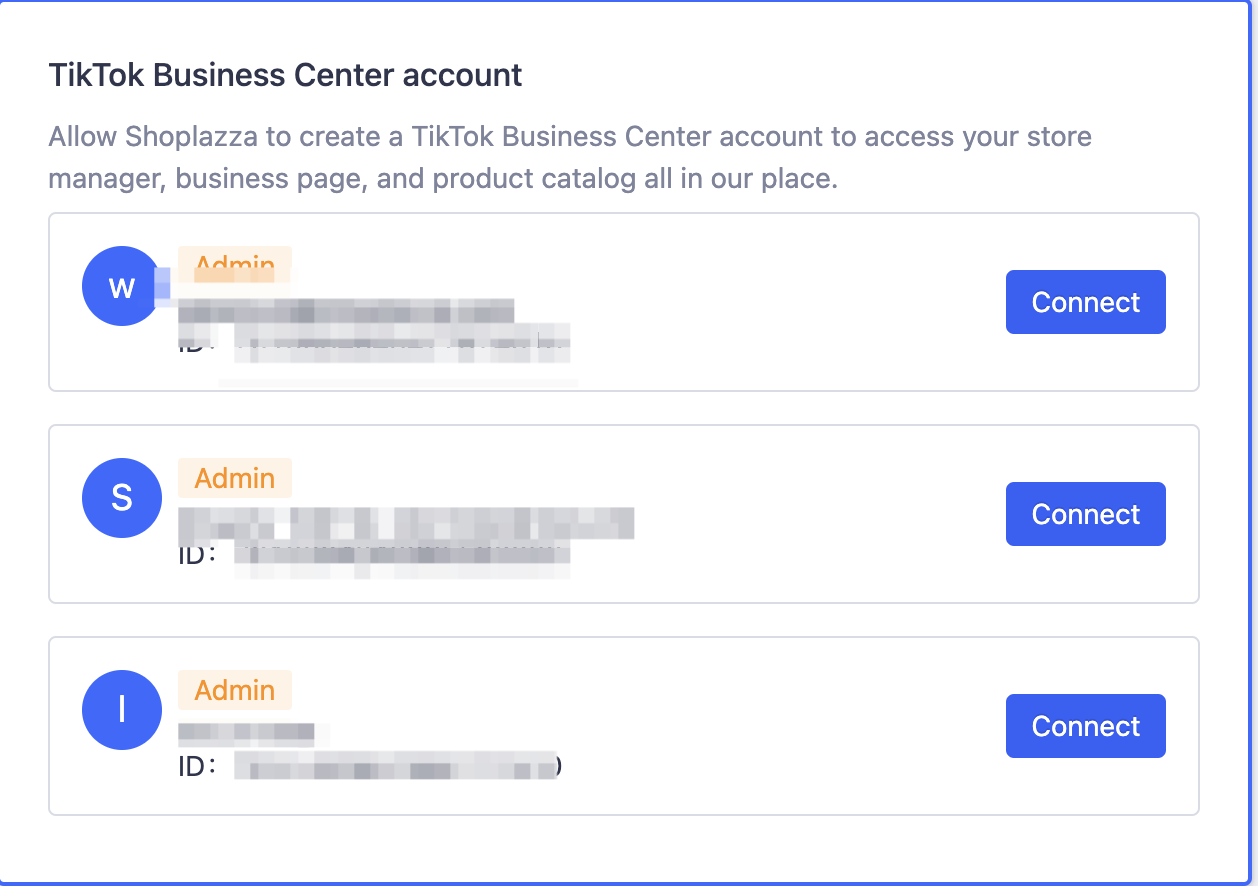 Check whether the store meets the TikTok Shopping Requirements.
The store needs to subscribe to SHOPLAZZA plan.

Stores need to add Terms of Service and Refund Policy.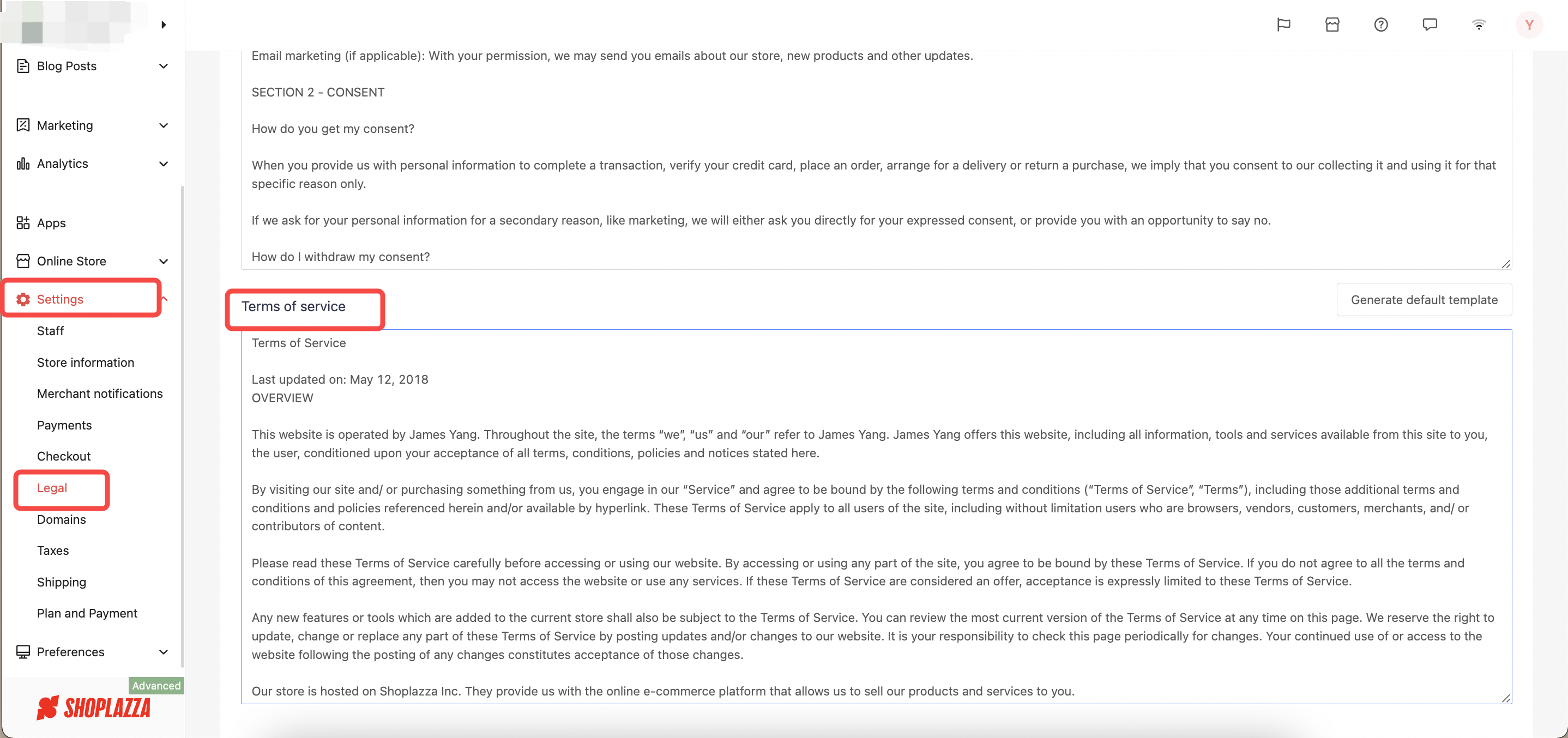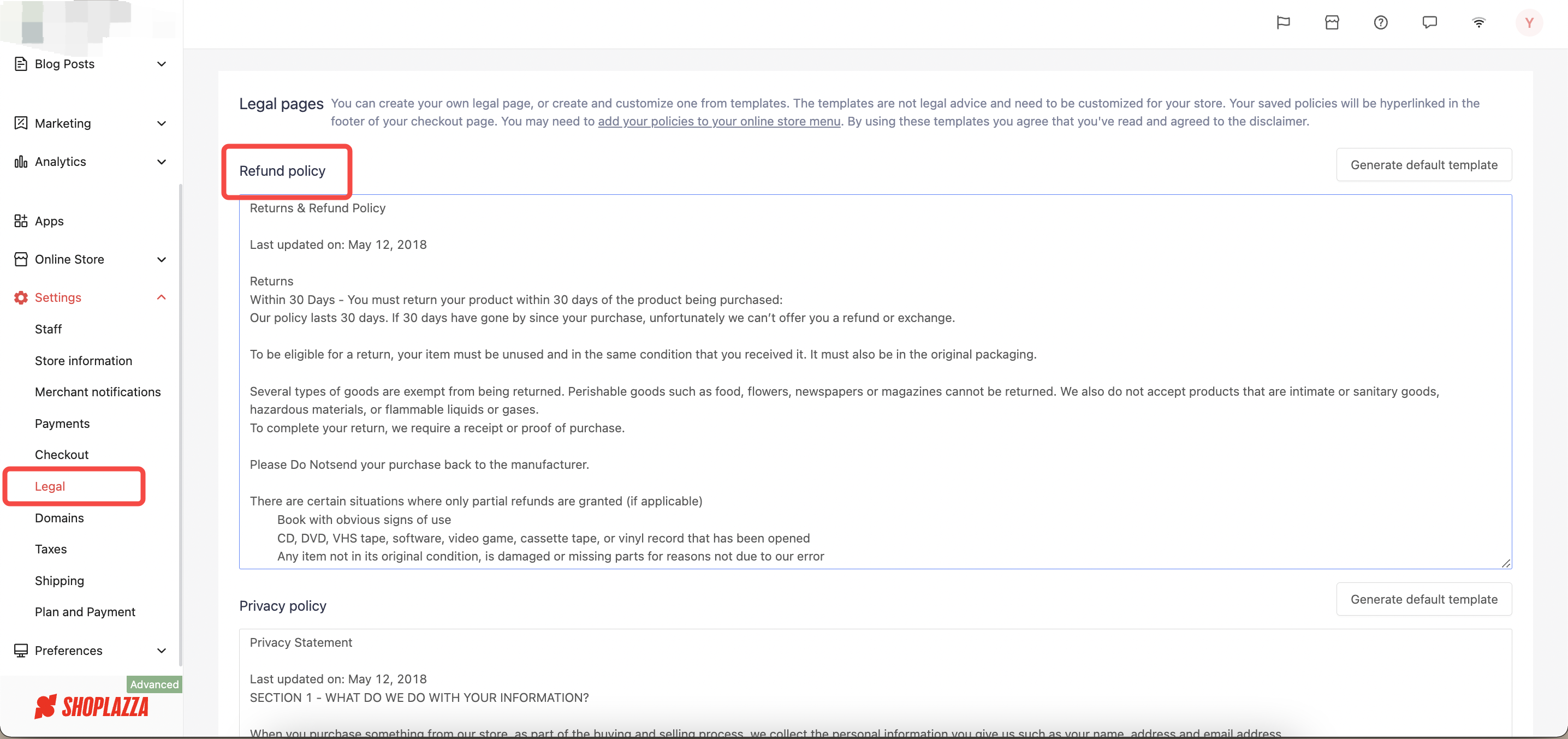 7.Select the country or region where your products will appear.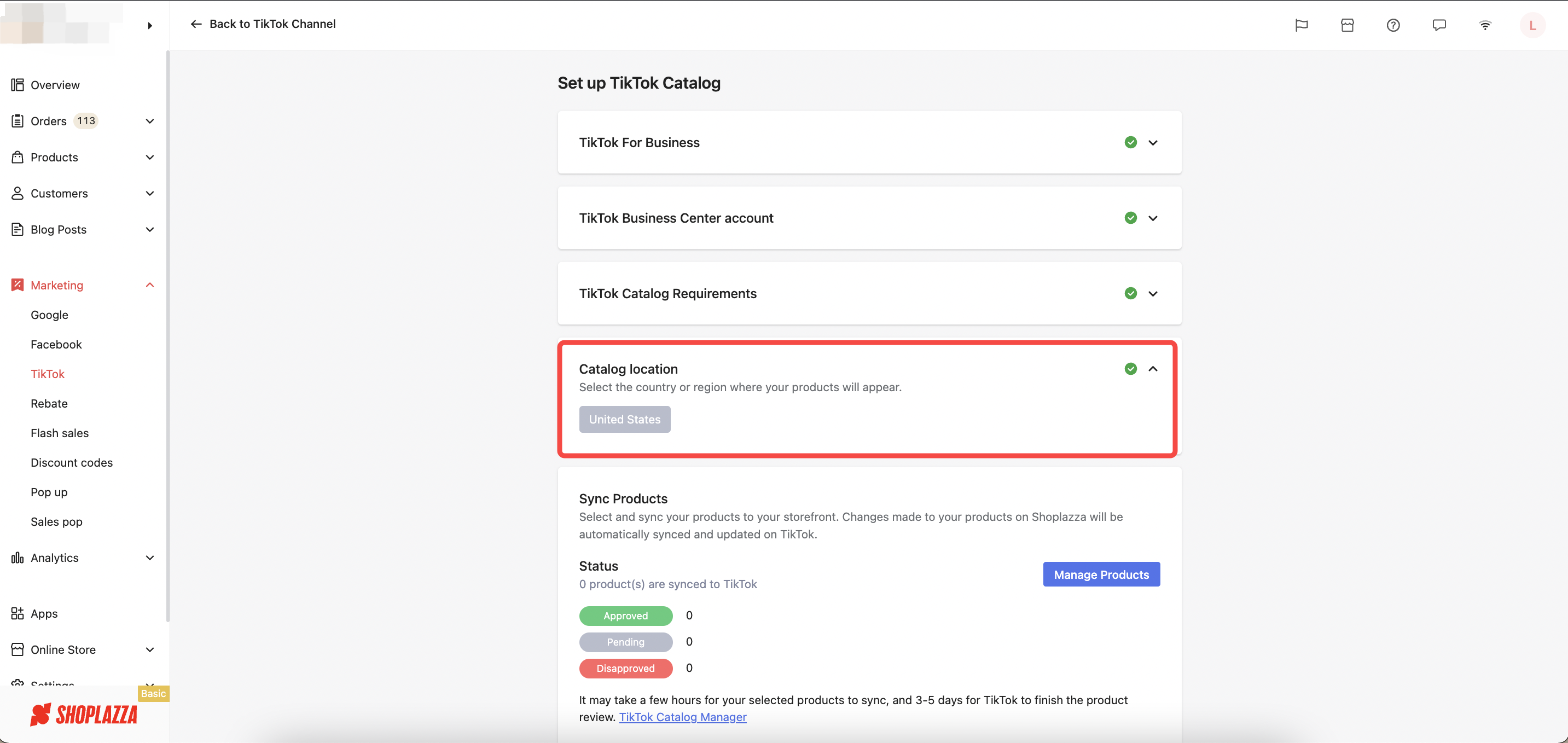 8.Sync products.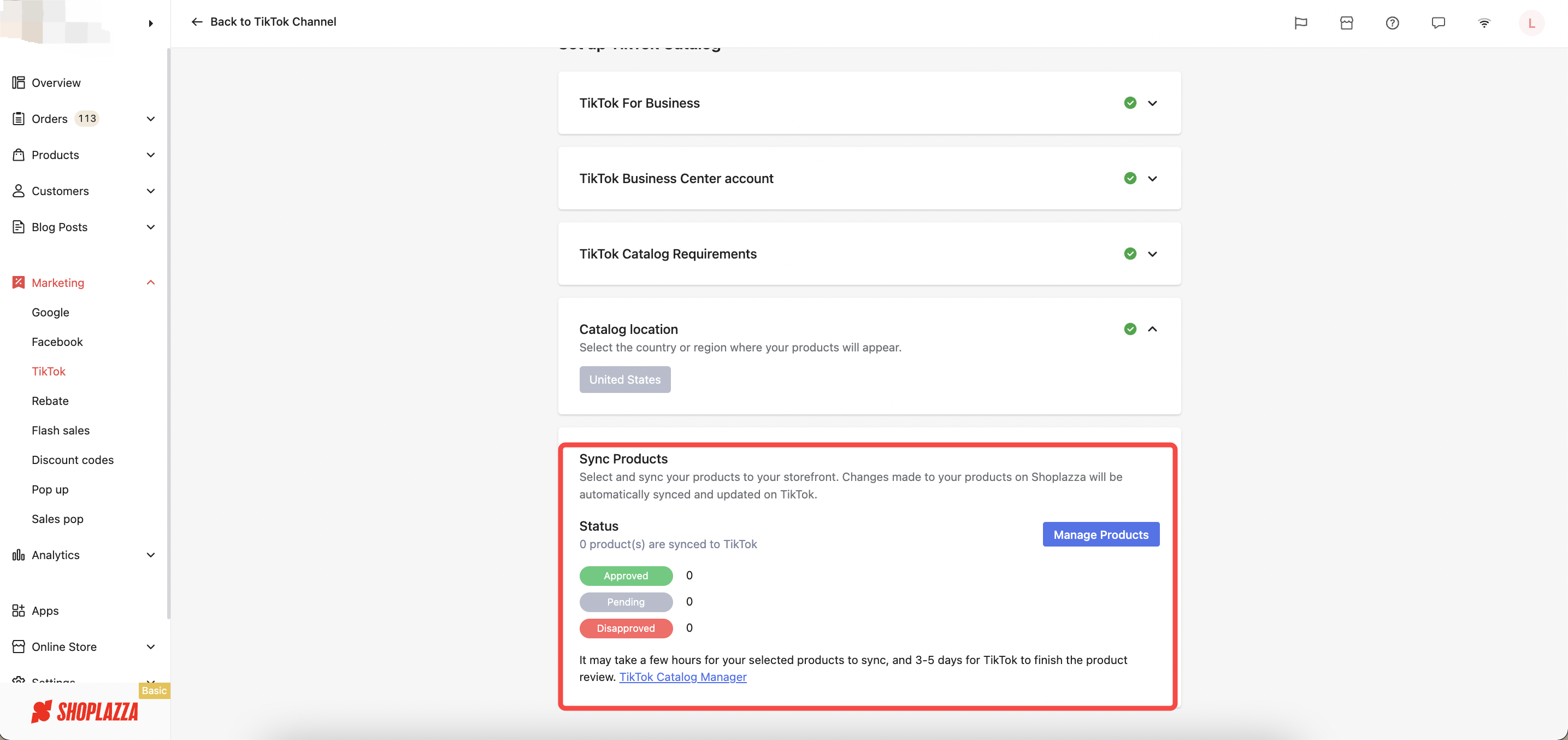 Click the TikTok Catalog Manager to go to the TikTok product admin to view the product synchronization details: