TikTok Business Center is a one-stop business hub for all marketing activities. By creating accounts, you can reach your desired audiences in a collaborative way. The business center enables you to centralize your assets in one place, enabling permissions allocation and asset usage in an efficient and safe way.
TikTok for Business Account
1. From your Shoplazza Admin > Marketing > TikTok click on Setup next to TikTok Marketing.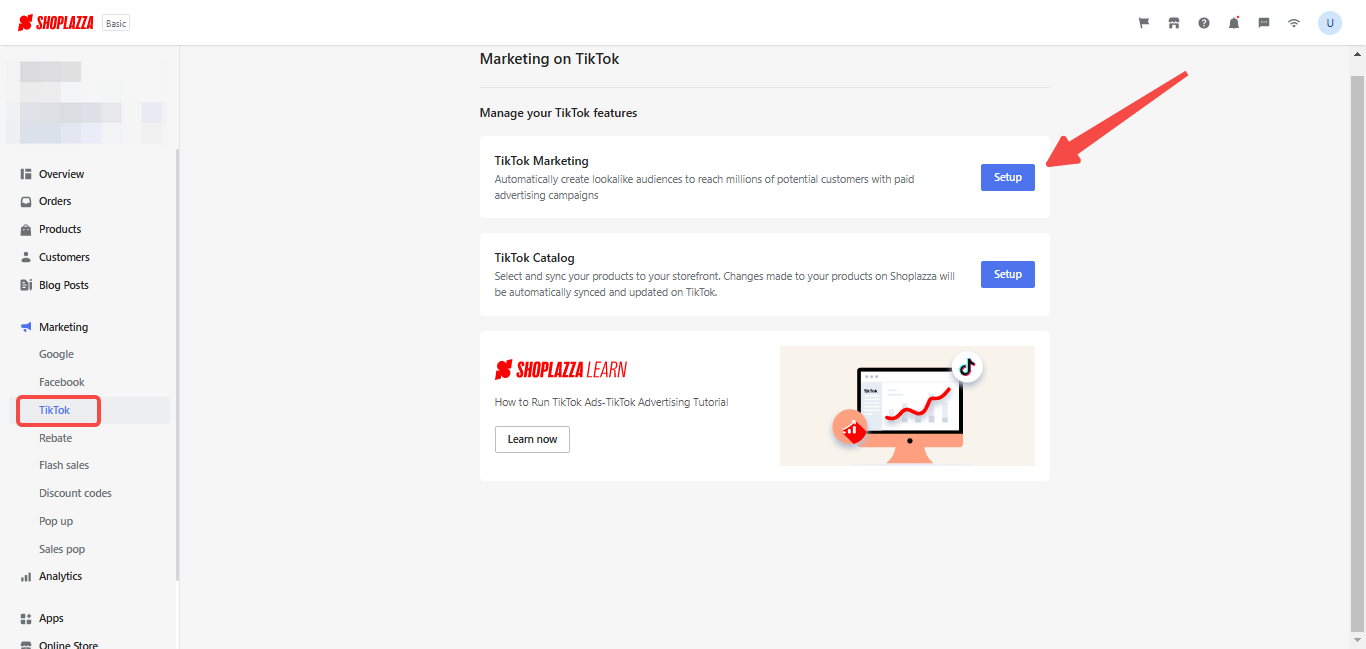 2. Connect your TikTok For Business account.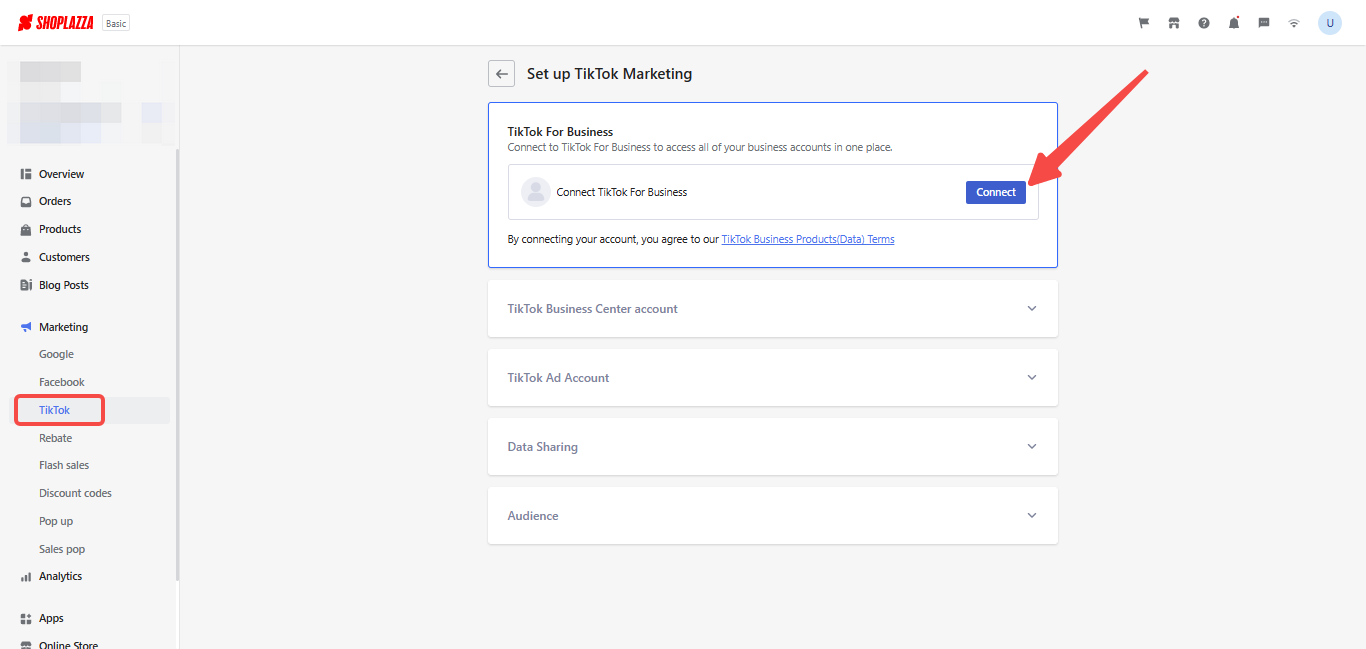 3. Enter your login details for your Tiktok for Business account. If you don't have an account already, click Sign up now to create a new account.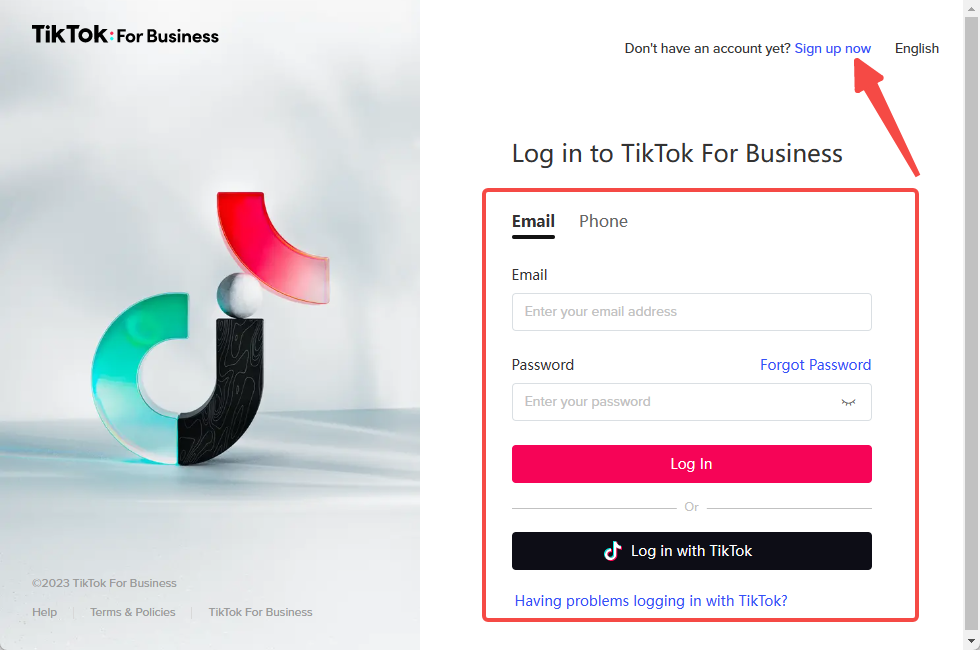 4. After logging in to your account, confirm the permission request.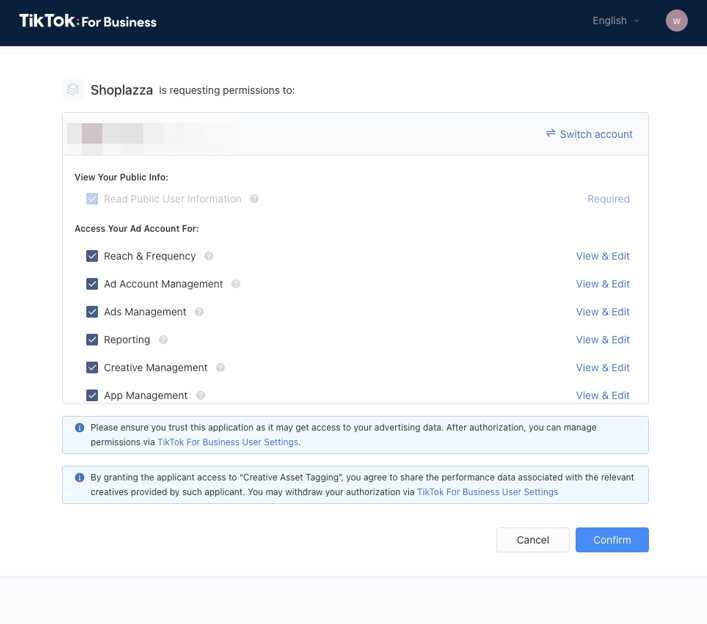 5. Connect your TikTok for Business account with your Shoplazza store after confirmation.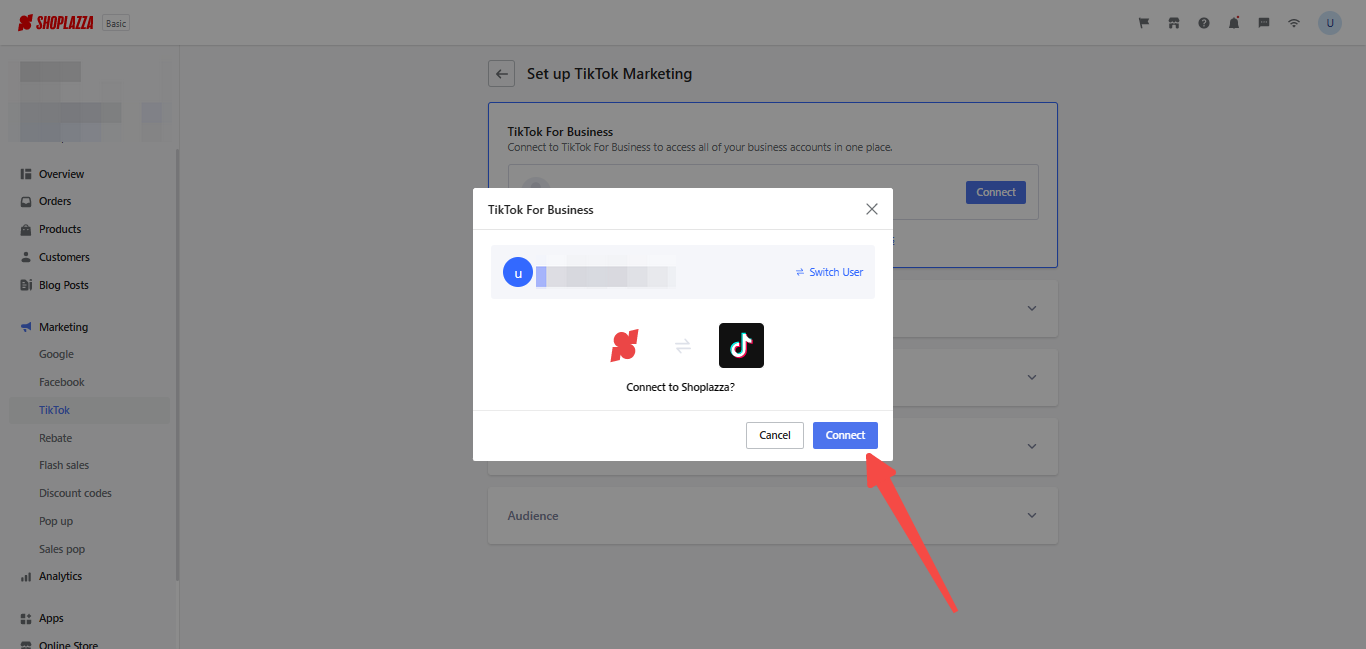 TikTok Business Center account
1. Once your business account is successfully linked, now you will choose the time zone from the drop down option and click create to allow Shoplazza to create a TikTok Business Center account to access your store manager, business page, and product catalogs.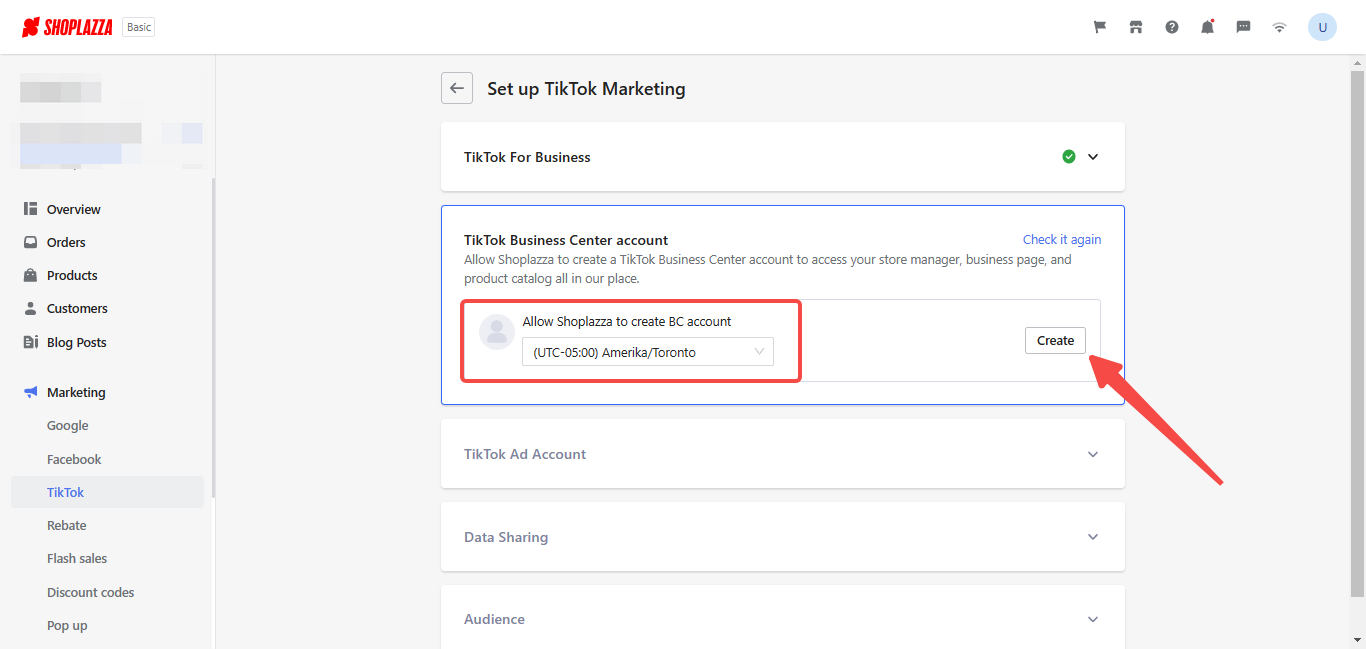 Note
Only the account with administrator permissions can be connected to the business center account, accounts with standard permissions won't be allowed to connect
TikTok Ad account
1. Click on Create TikTok Ads to account.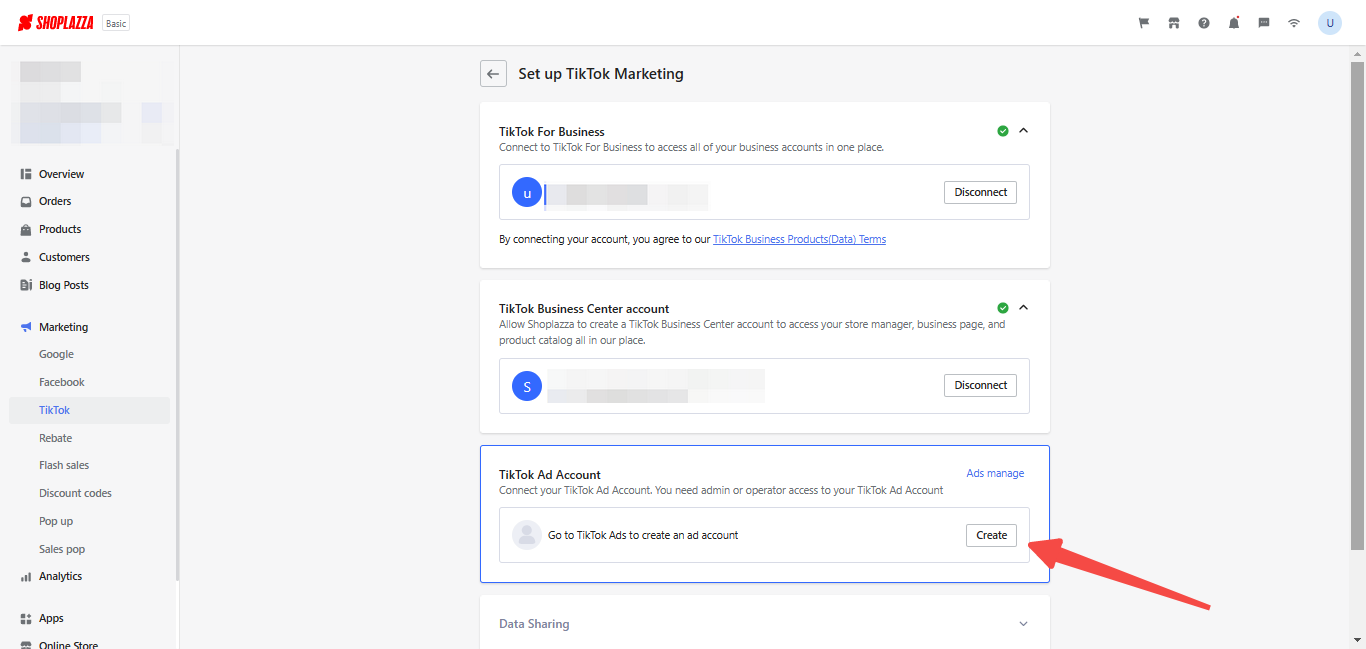 2. Here you will provide some basic information about your business, including:
Country/Region: Enter the country your business is located in.
Currency: Select the currency you wish to use in your billing.
Time Zone: Select the time zone where your business is located.
Industry: Choose industry from the drop down option.
Company name: Enter your Business/Company Name, the same as, or closely related to, your company's legal name. If the Company Name of your account does not match the actual name of your business, you will not pass the account review.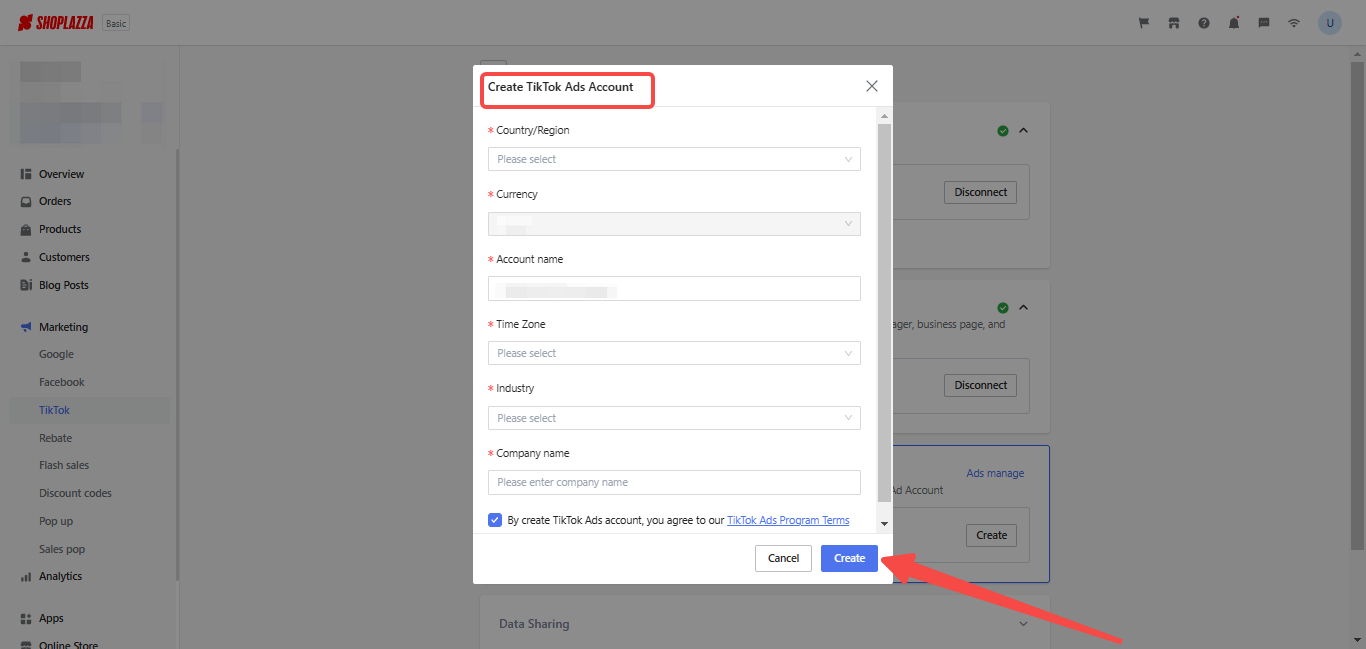 After setting up your accounts, you will be able to set up catalogs and create shopping Ads to reach your desired audiences in a collaborative way on TikTok.
Related Topics