A catalog is an asset that allows you to store information about the products you want to promote on TikTok. You can upload key information about your products directly to TikTok Ads Manager, including names, descriptions, prices, images, videos and more.
Before you can set up your TikTok Catalogs, refer to this guide on connecting/creating your TikTok Business account.
1. Once your account is connected, head over to your Shoplazza Admin > Marketing > TikTok and Click Management under the TikTok Catalog section.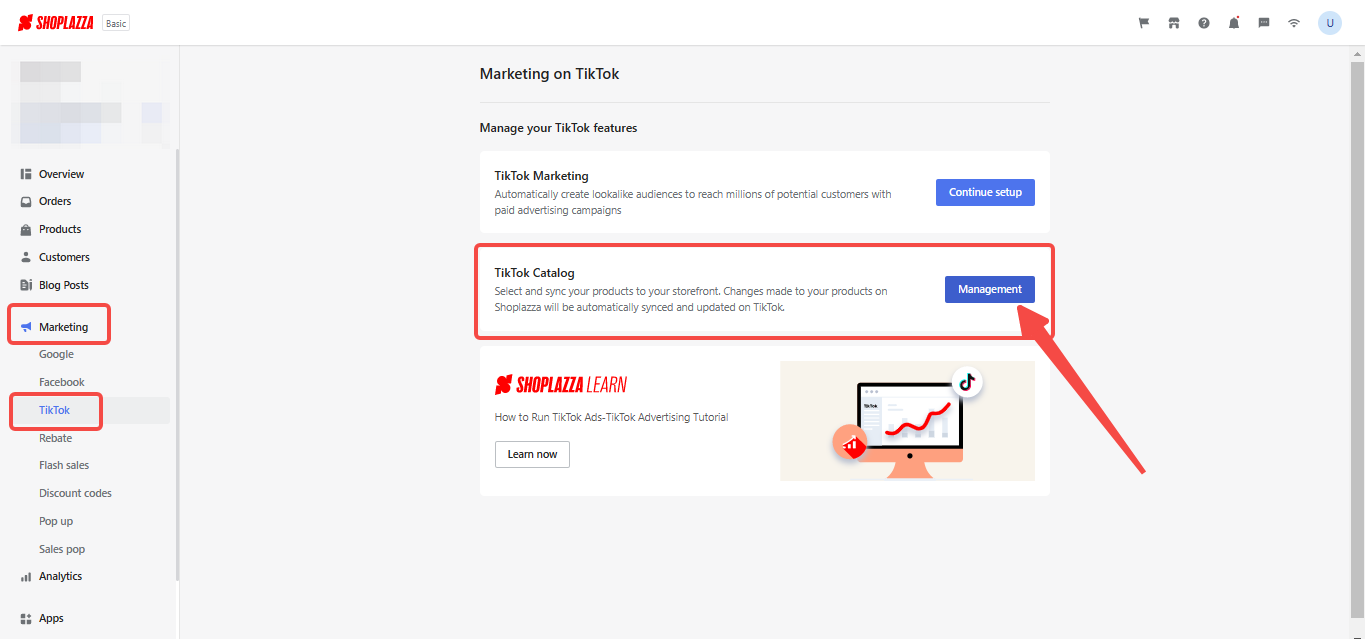 2. To proceed with creating a TikTok catalogue, you will need to ensure that you are subscribed to a Shoplazza plan and you must have your terms of service added to your store.
To confirm the terms of service and Refund policy, headover to your Shoplazza Admin > Settings > Legal.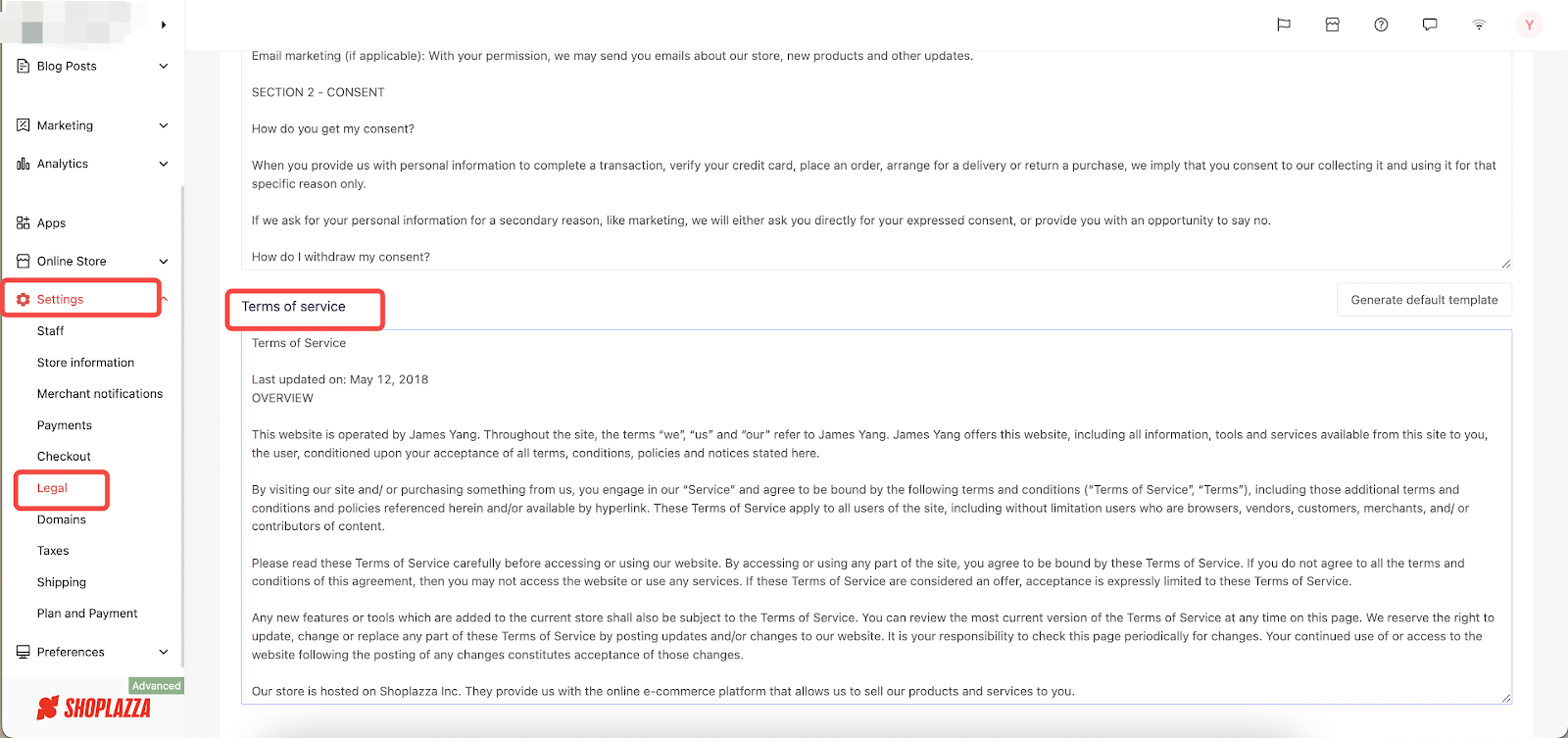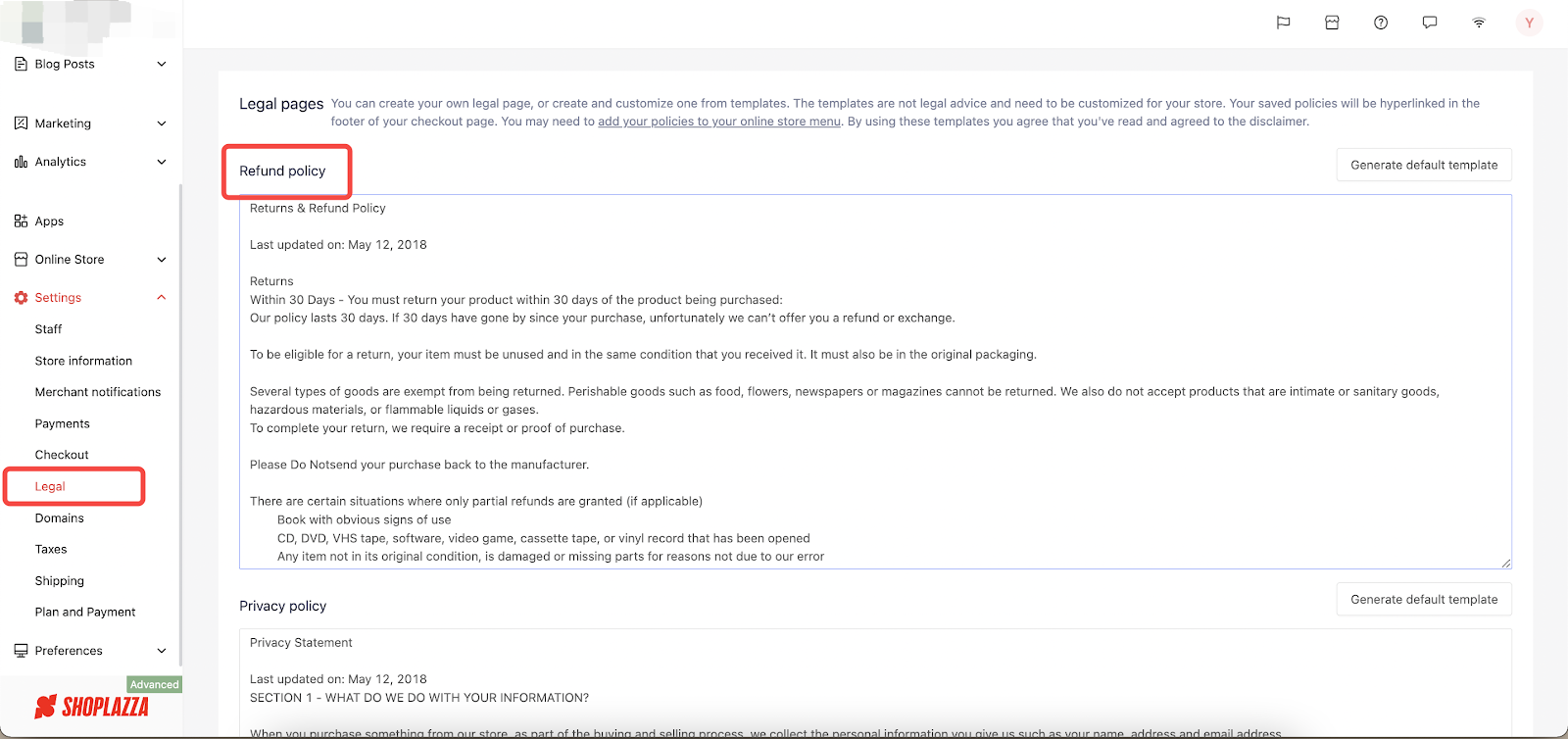 3. After confirming Catalog requirements, you will select the country or region where your products will be advertised.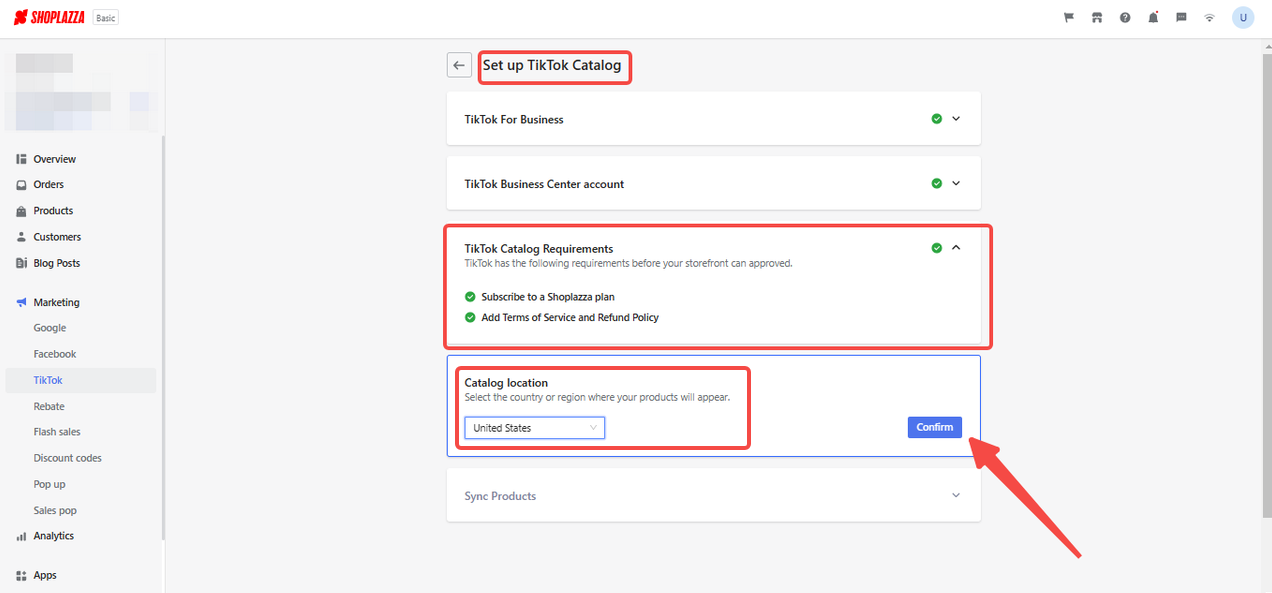 Note
Choose your location carefully, it can't be changed later.
4. Here you can sync your products by clicking Manage Products. If you don't already have products in your catalog, Click on TikTok Catalog Manager on the bottom to add or create a catalog.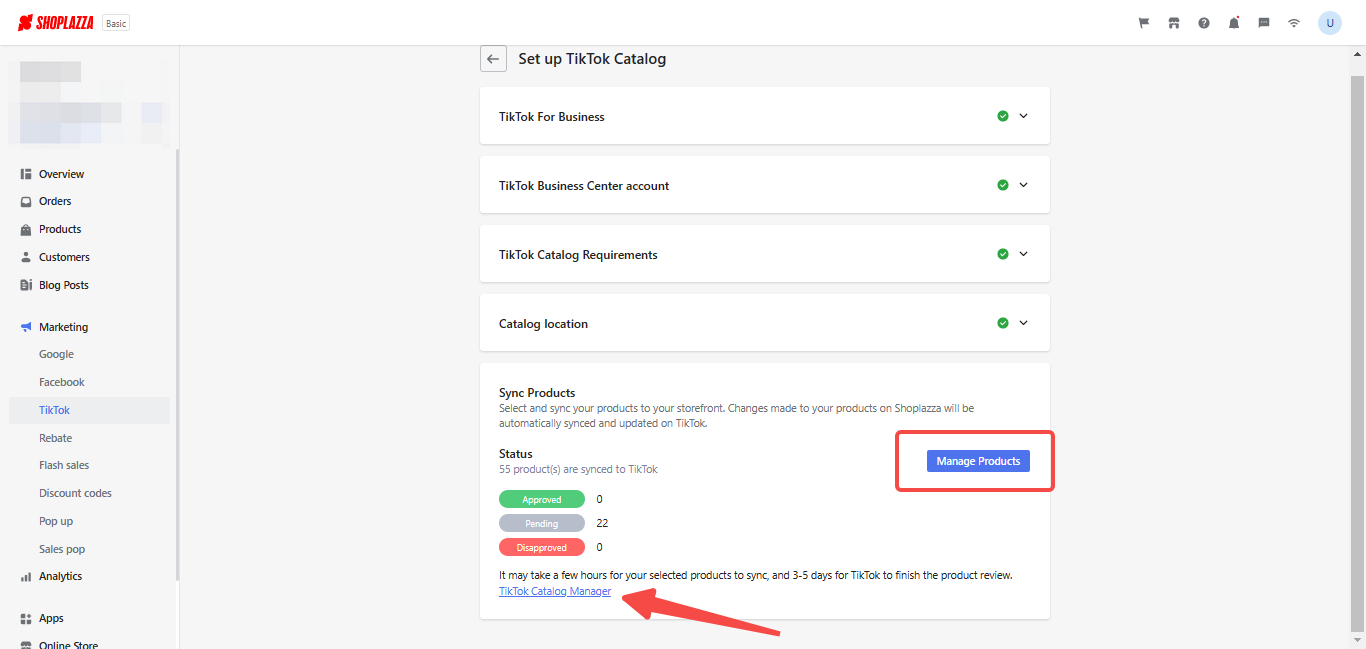 After creating your catalogs, you can now create shopping Ads that showcase specific products with up-to-date information about each product, like price, availability, sizes, and more.
Related Topics