1. Start here: SHOPLAZZA admin > Apps > Visit App Store > Search apps "Sticky-top product" > Add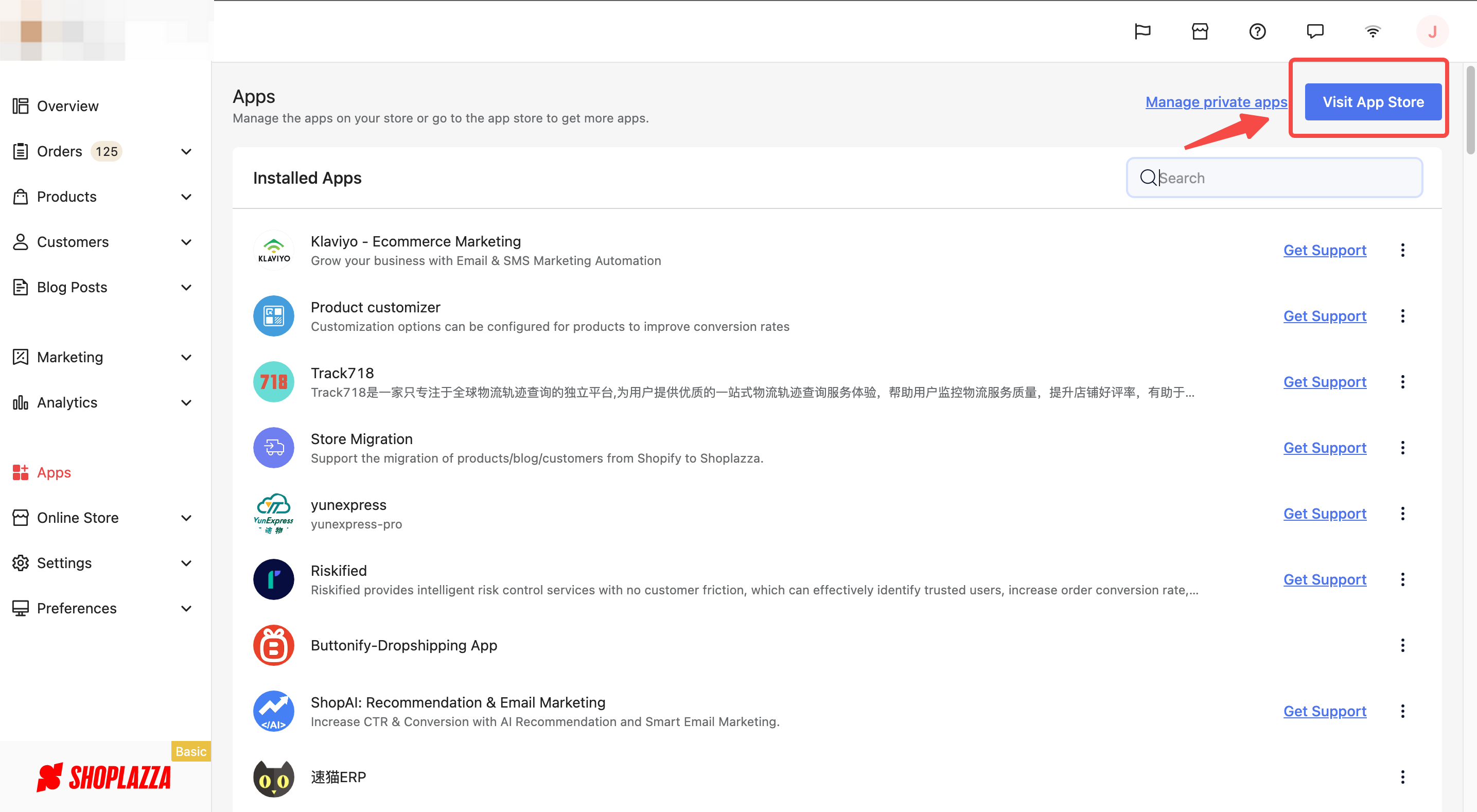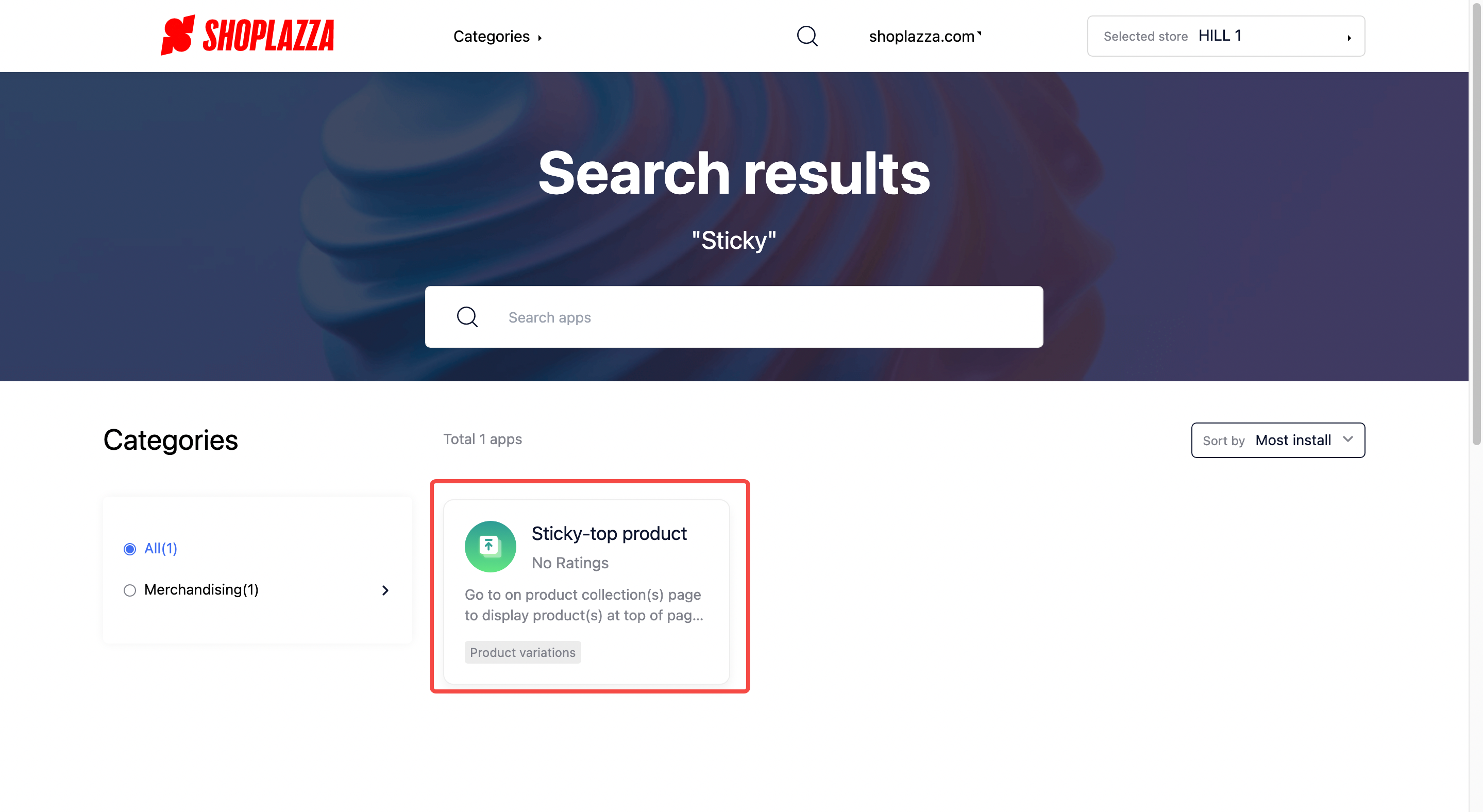 2. Click "Create sticky-top link" to proceed.
3. Edit basic information and enter link title and collection.
4. Click "Select product" to select the top product.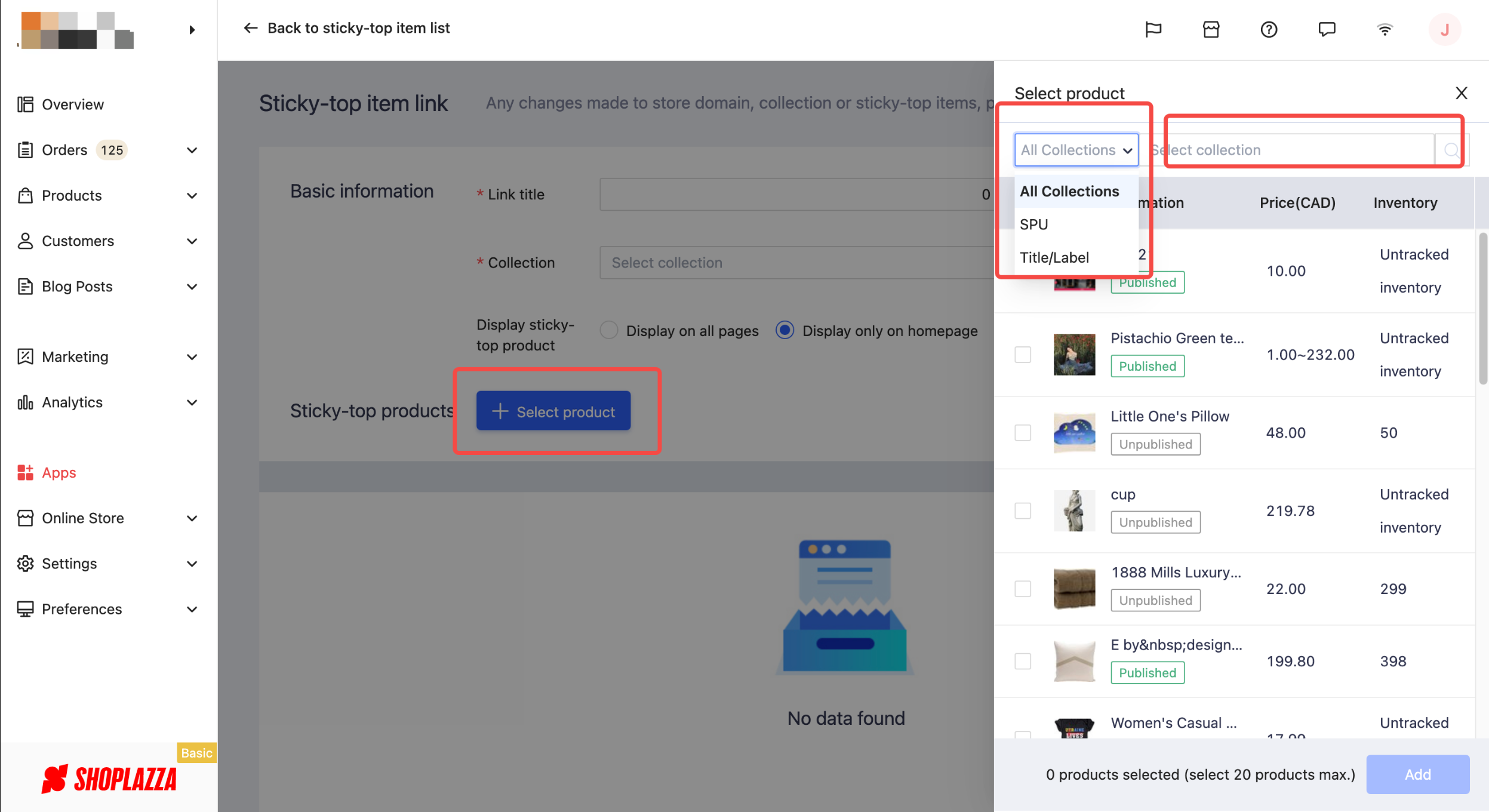 5. Click "Save" to complete the settings.
6. Link and effect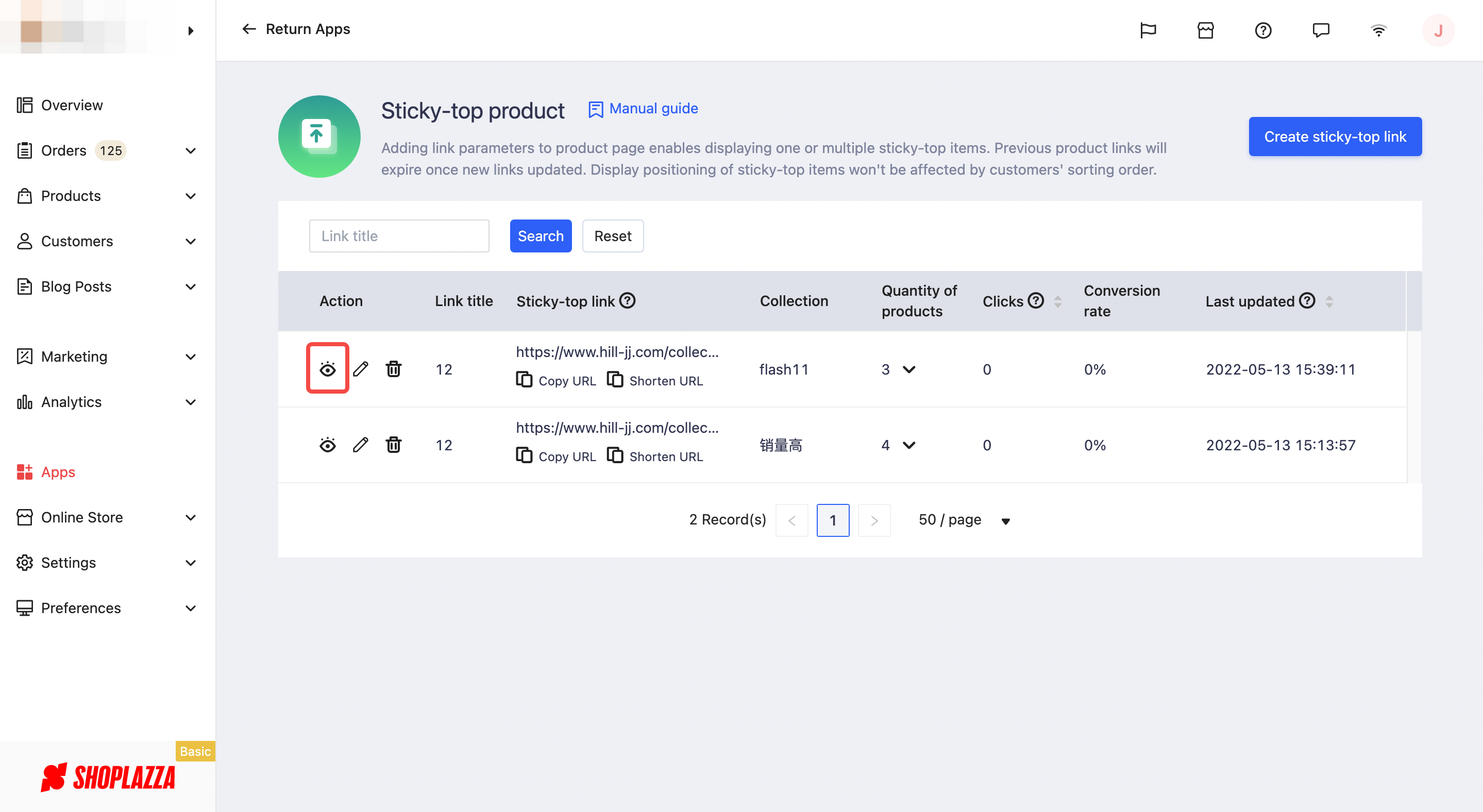 Clicks and conversion rate are calculated every 10 minutes.
Clicks:Cumulative visits to the link
Conversion rate:Number of users placing an order for a sticky-top product / Number of users visiting a sticky-top link.