Use the [description] attribute to tell customers about your product. List the detailed product features, technical specifications, and visual attributes to show your products.
1. In the Product Precheck page, click the product attribute settings to edit the product description of each variant.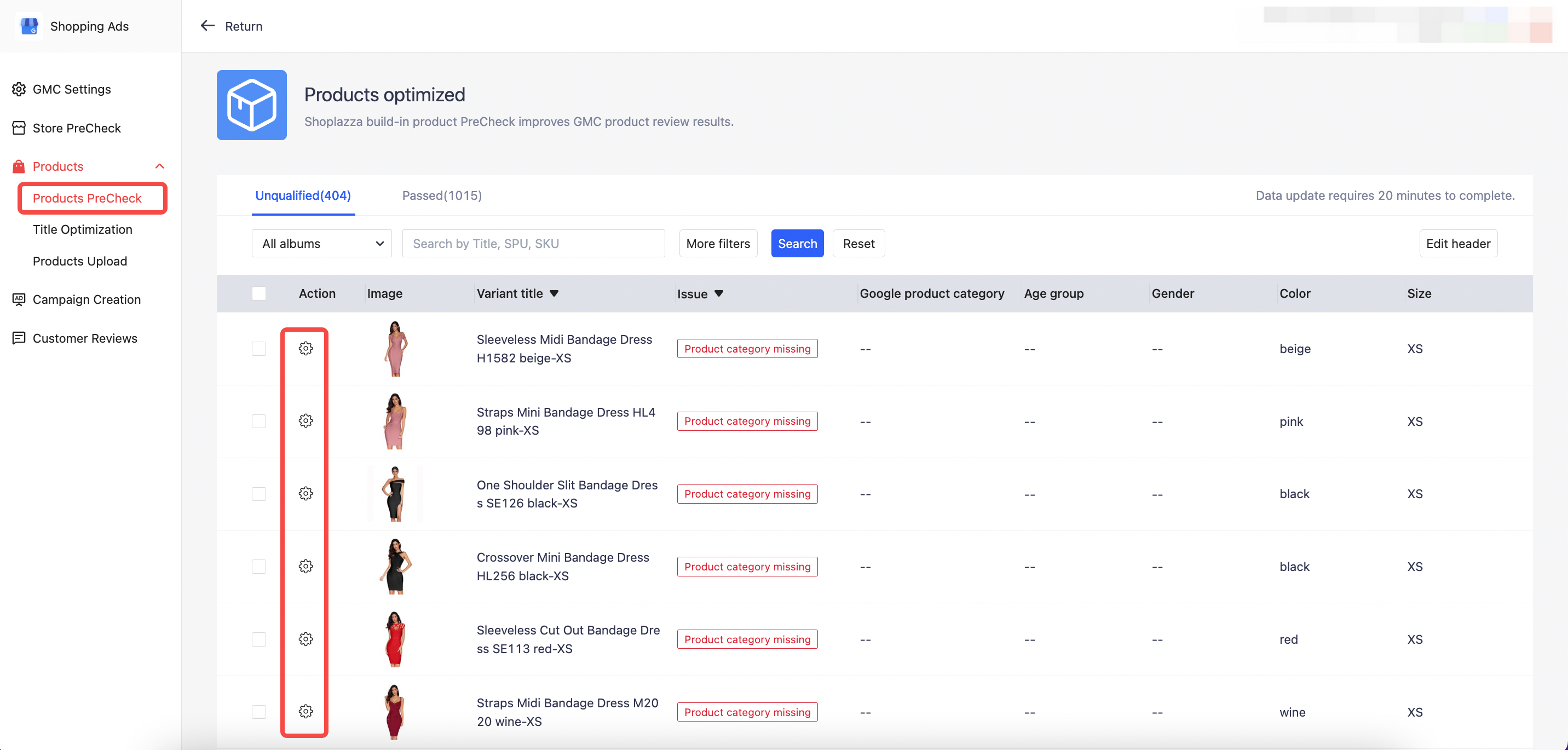 2. Product description uses the SEO description by default. If the SEO description is empty, then use the product description. All HTML are not supported.