Adding product description attributes to your Google Shopping Ads can provide additional information about your products and help potential customers make informed purchase decisions. Product descriptions can be added to your Shopping Ads by including relevant keywords and product information in your product feed.
Steps
Here are the steps to add product description attributes to your Google Shopping Ads:
1. From your Shoplazza admin > Marketing > Google > switch to the Function tab, and under Campaign Creation, click on Shopping Campaign.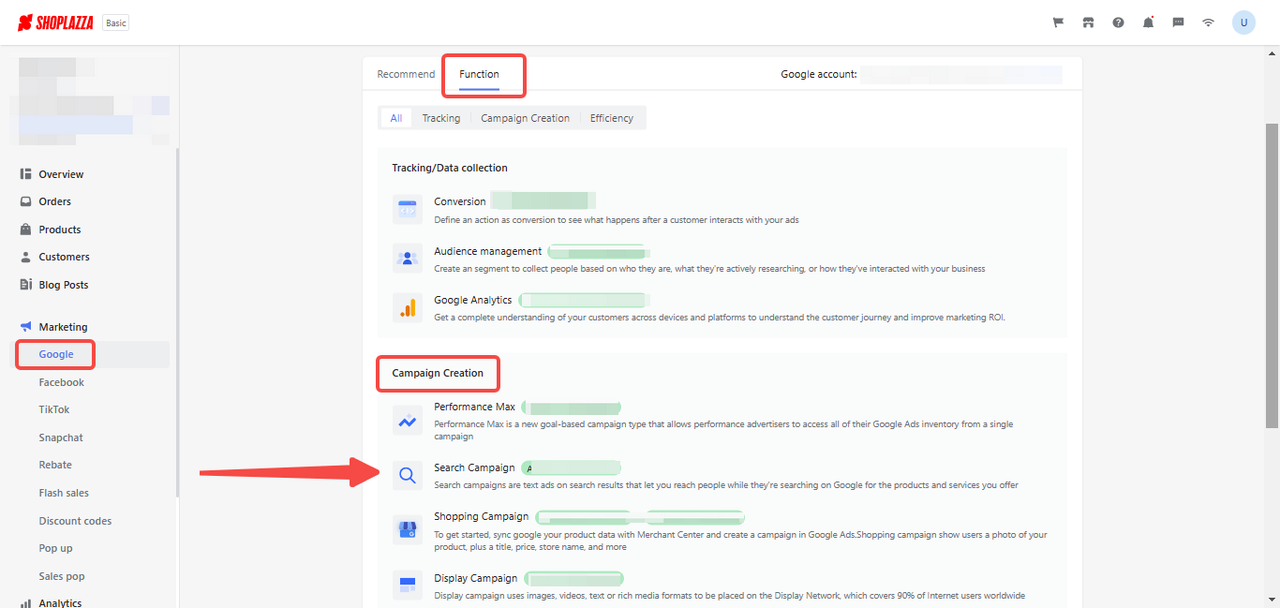 2. On the GMC settings page, click Products > Product Precheck and Click Start precheck.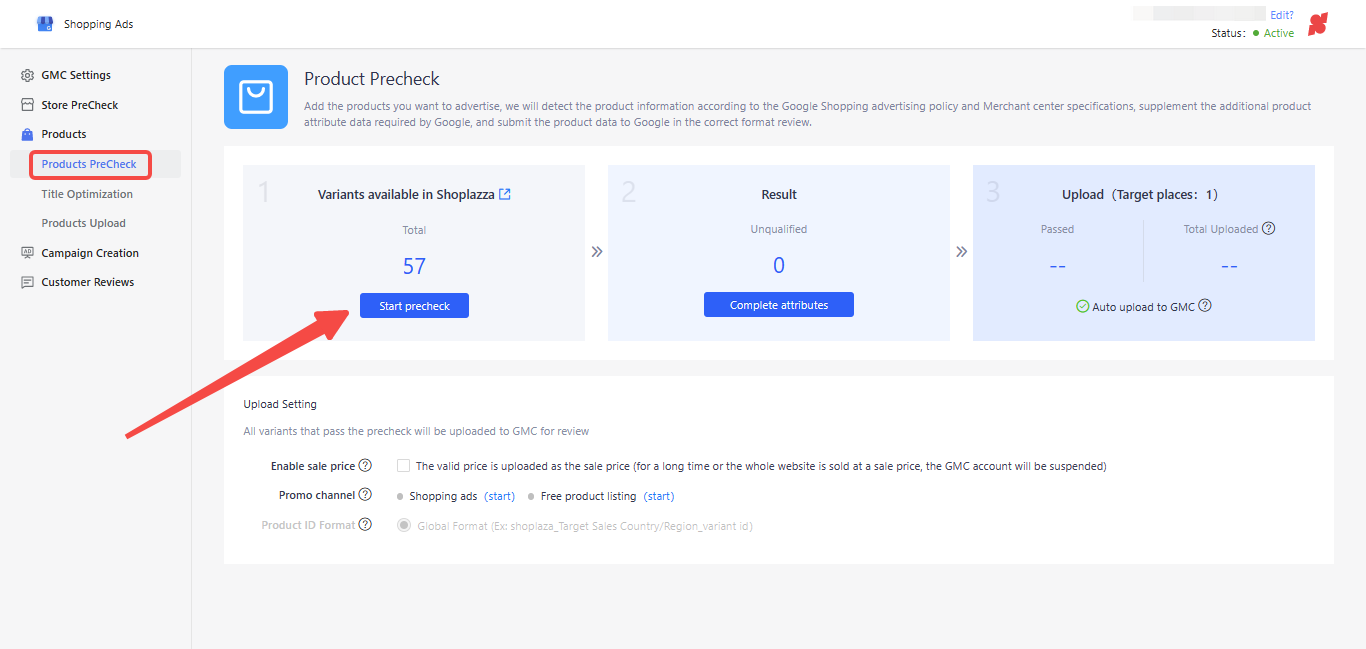 3. Here you will select the product(s) you want to advertise. You have the option to select Self-select or The first variant. Products can be searched by Title, SPU, and SKU. Click Next after selecting products.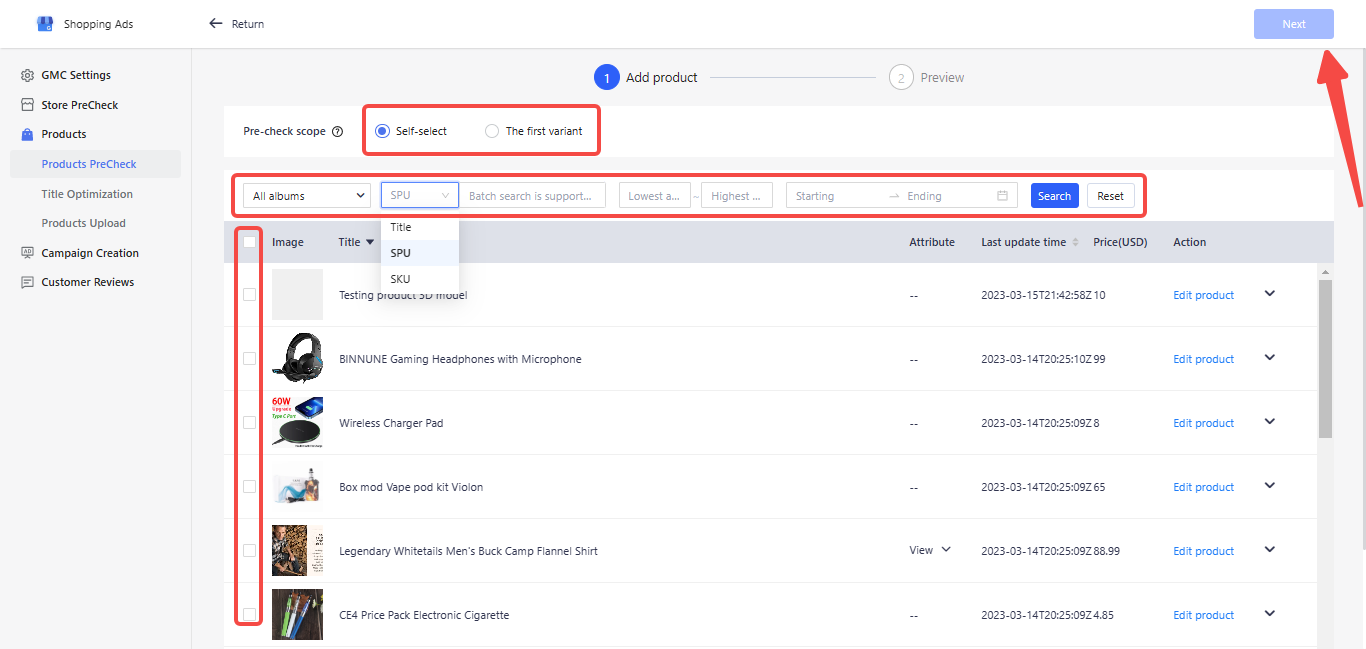 4. Click to Start precheck.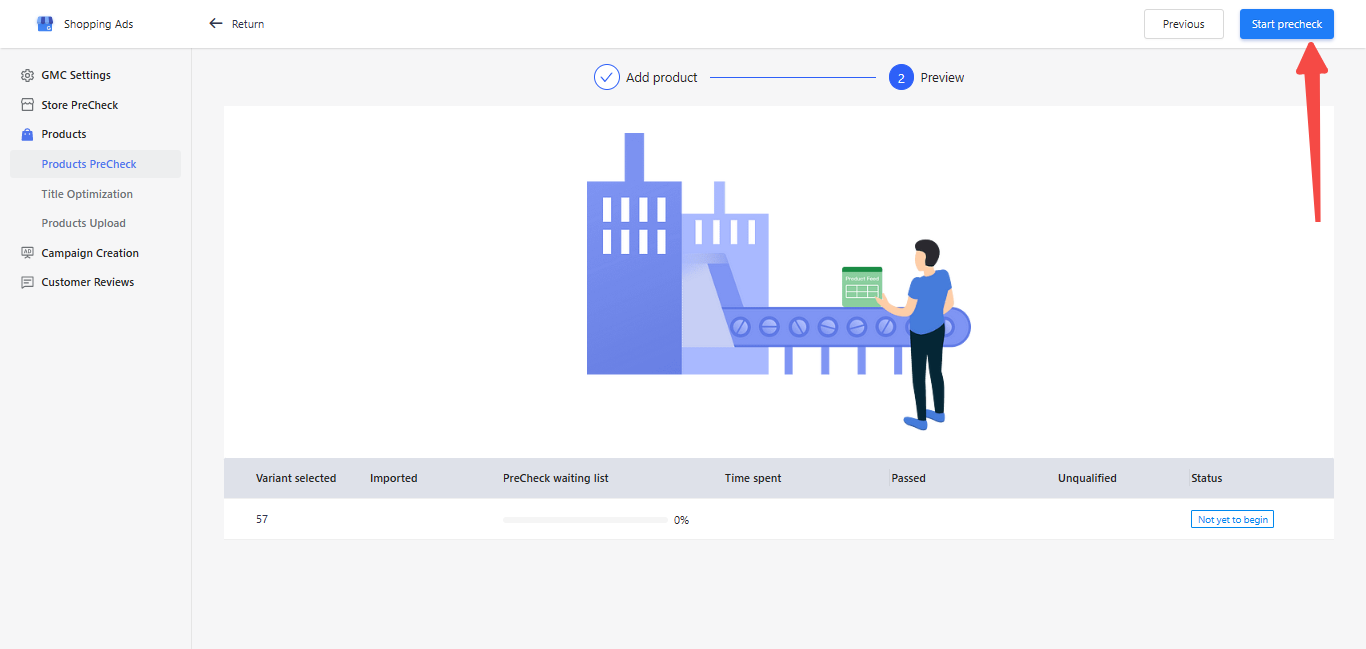 5. On the bottom of the page, you will be able to see the result of PreCheck. It will show either Precheck passed or unsuccessful. Click to Complete attributes.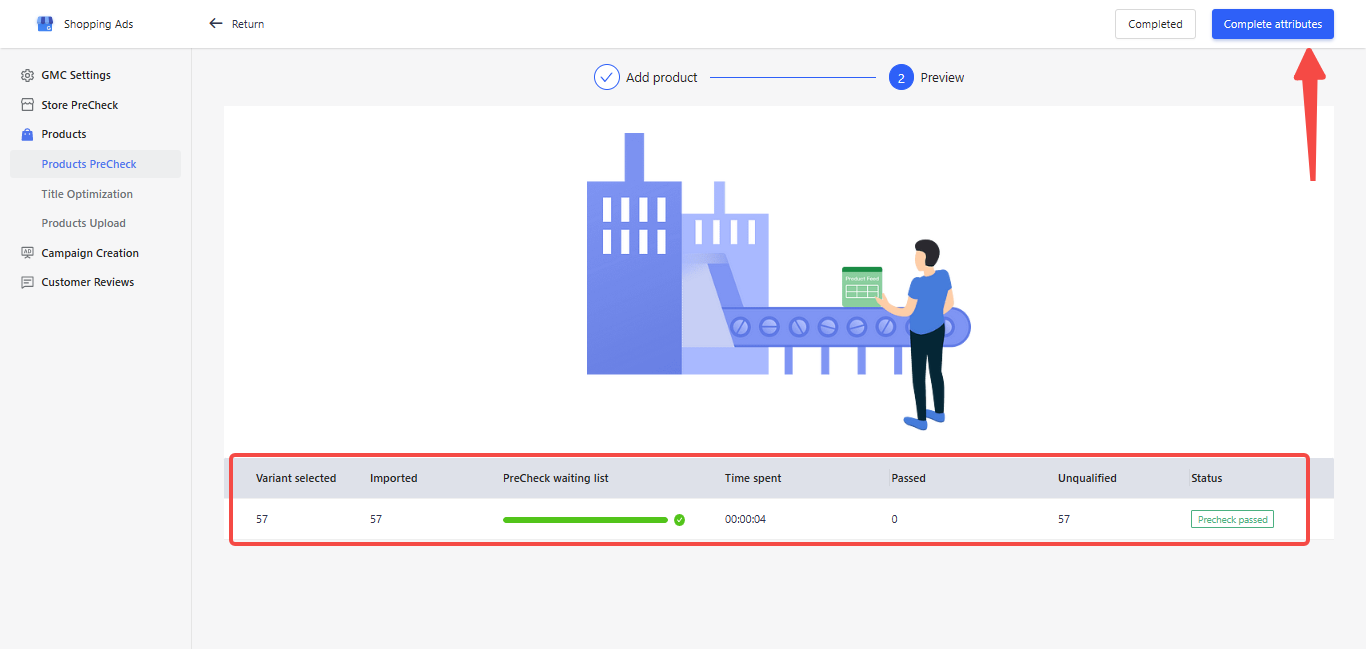 6. Here you can click on the Settings icon and add the missing description.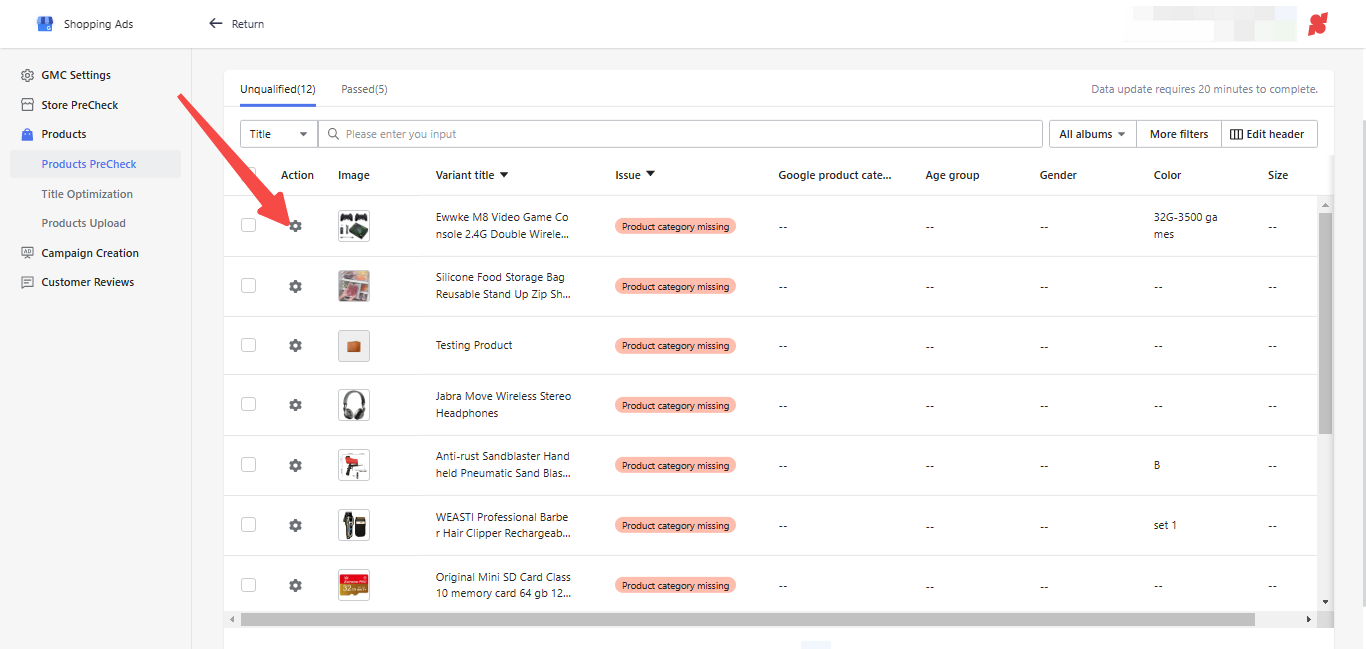 7. After adding a description, click Confirm to save it.
Note
Product category must be selected to avoid getting an error.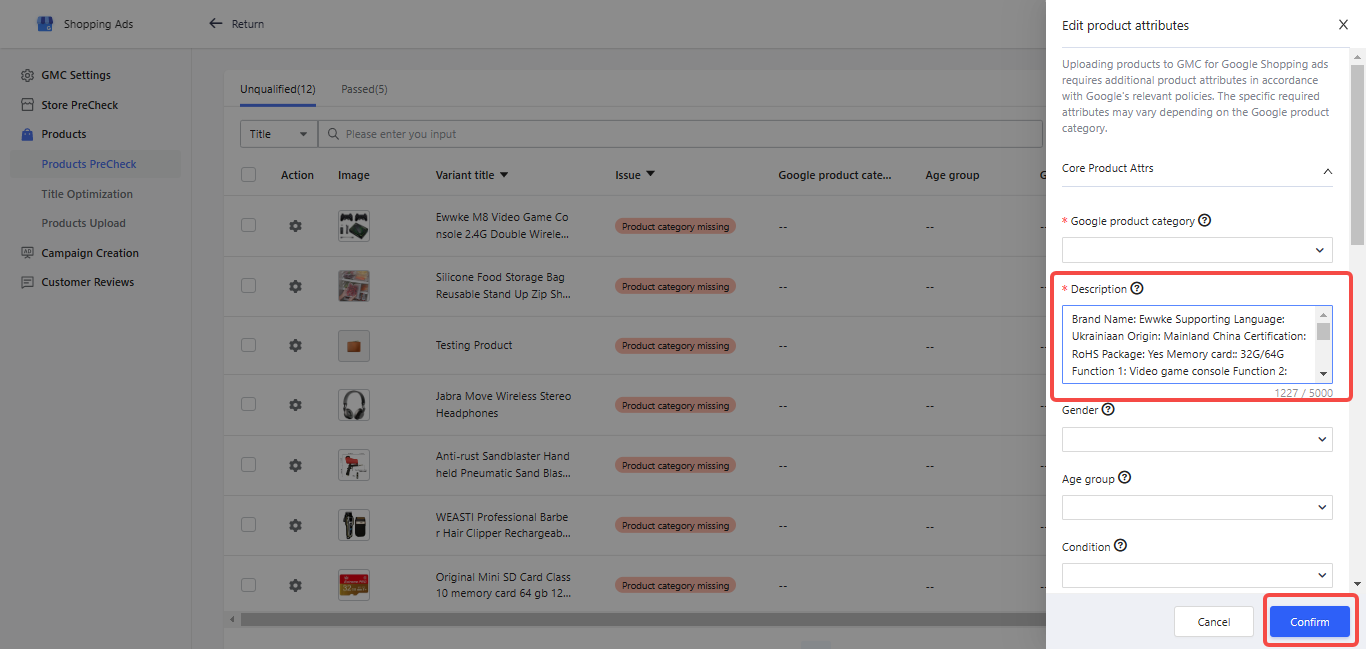 Tips
By including product description attributes in your Google Shopping Ads, you can provide additional information to potential customers and improve the performance of your ads.
Note
Product description uses the SEO description by default, and if the SEO description is empty, the product description will be used instead. Please note that not all HTML is supported.