A manual collection includes only the products that you choose individually. Because of this, the collection always contains the same products unless you specifically add or remove products. Manual collections take more work to maintain, but can be a good choice for small or specialized collections.
Add products to manual collection
1. From your Shoplazza Admin > Products > Collections, click on Create Collection.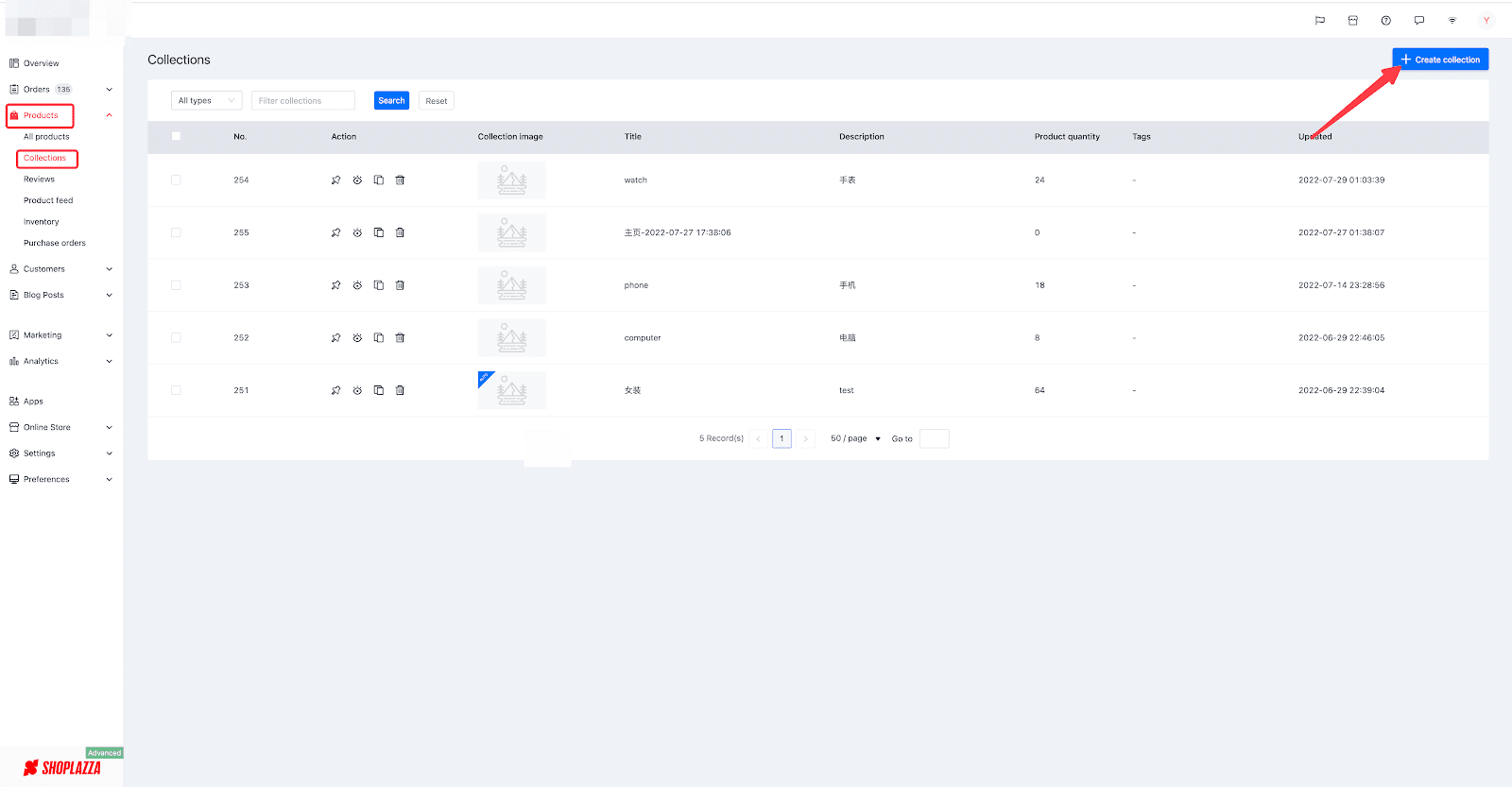 2. Head over to the Product filters section after entering the collection details.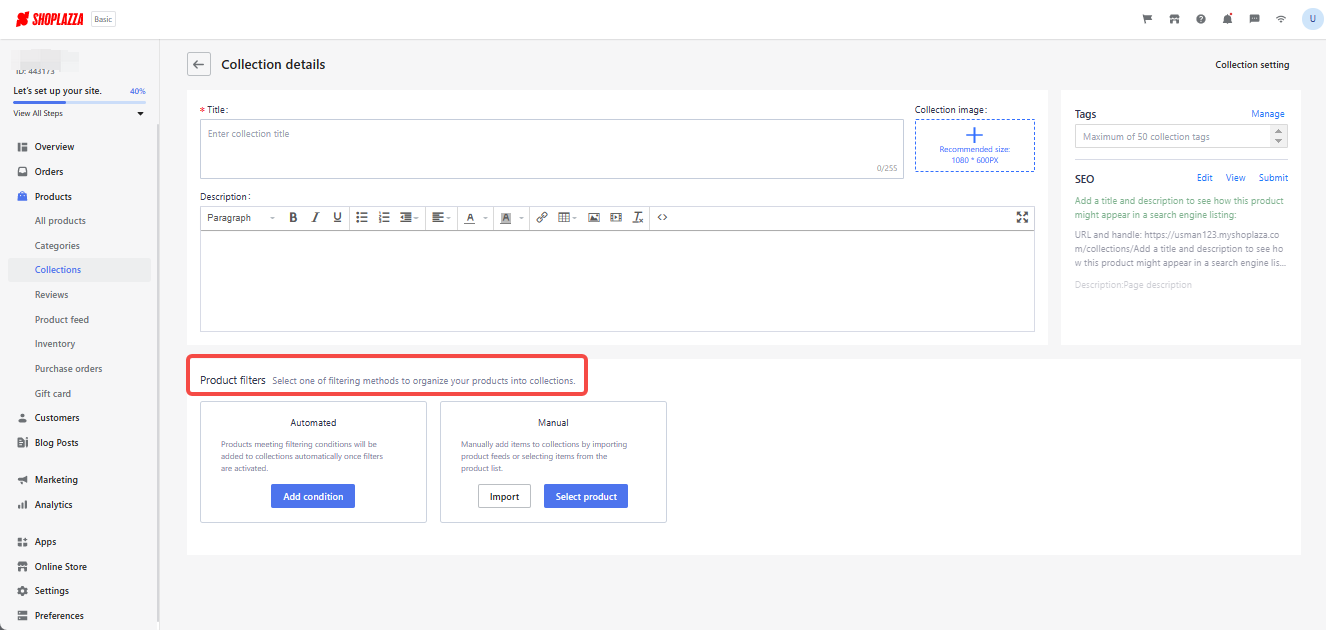 3. Here you have two options available.  You can import your XLSX file or choose your existing products.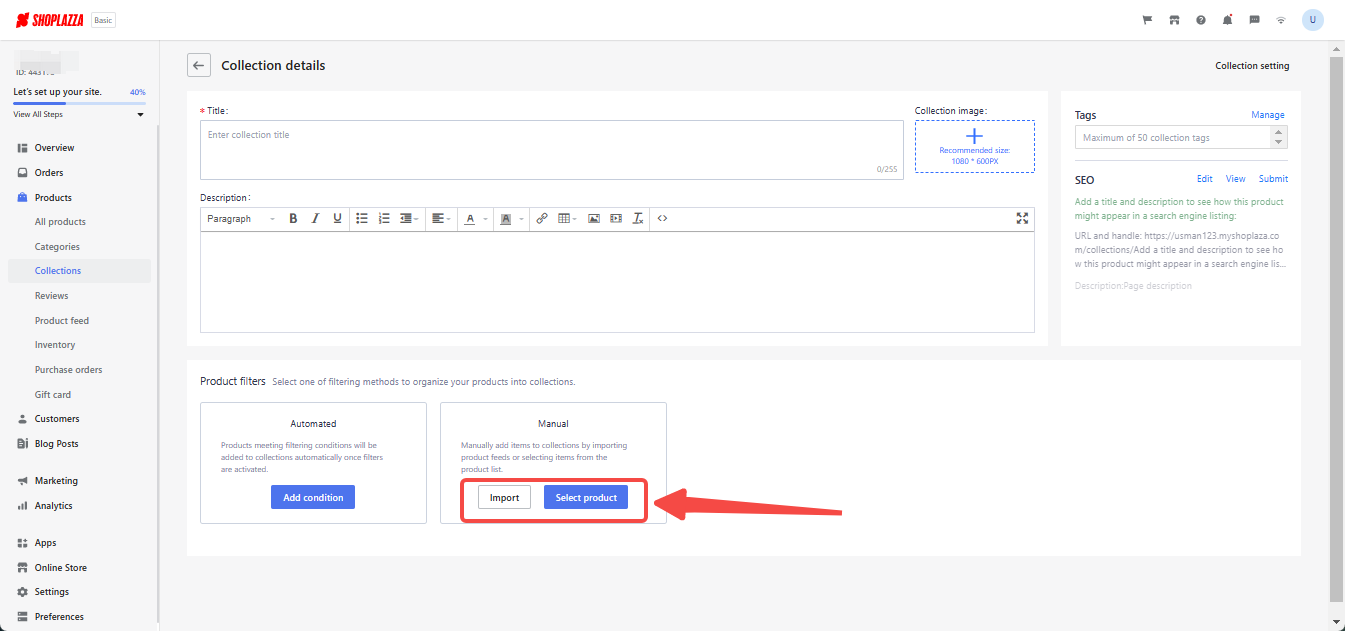 Importing your collection
1. You can add products to manual collection by importing products through XLSX files. Click on Import if you would like to import through file.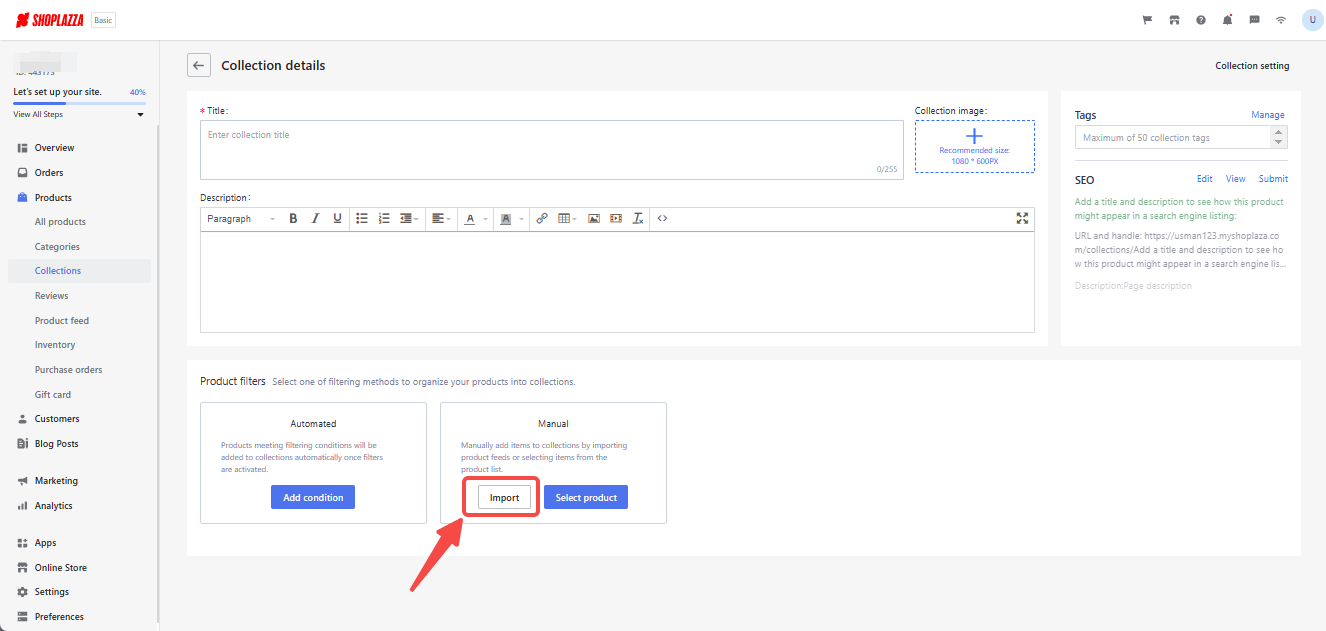 2. Here you will add collection title and click Confirm to save changes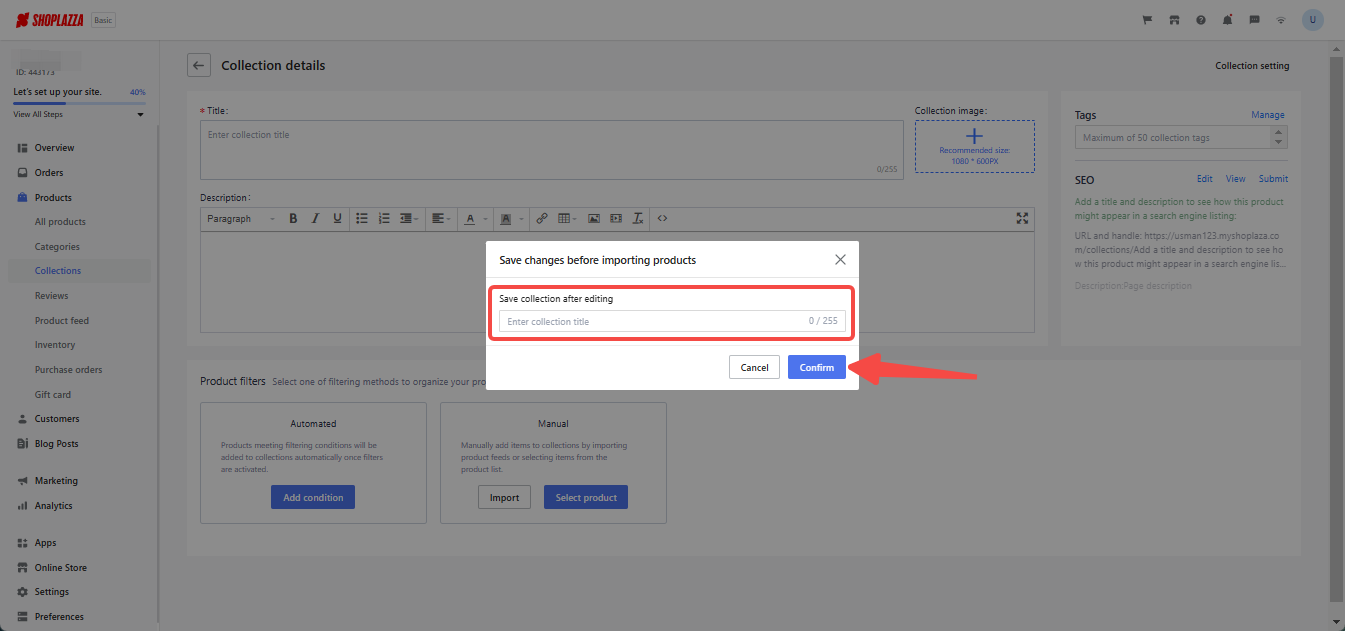 3. Click on import template to download XLSX file
Import template is for reference that you can use to fill out the required information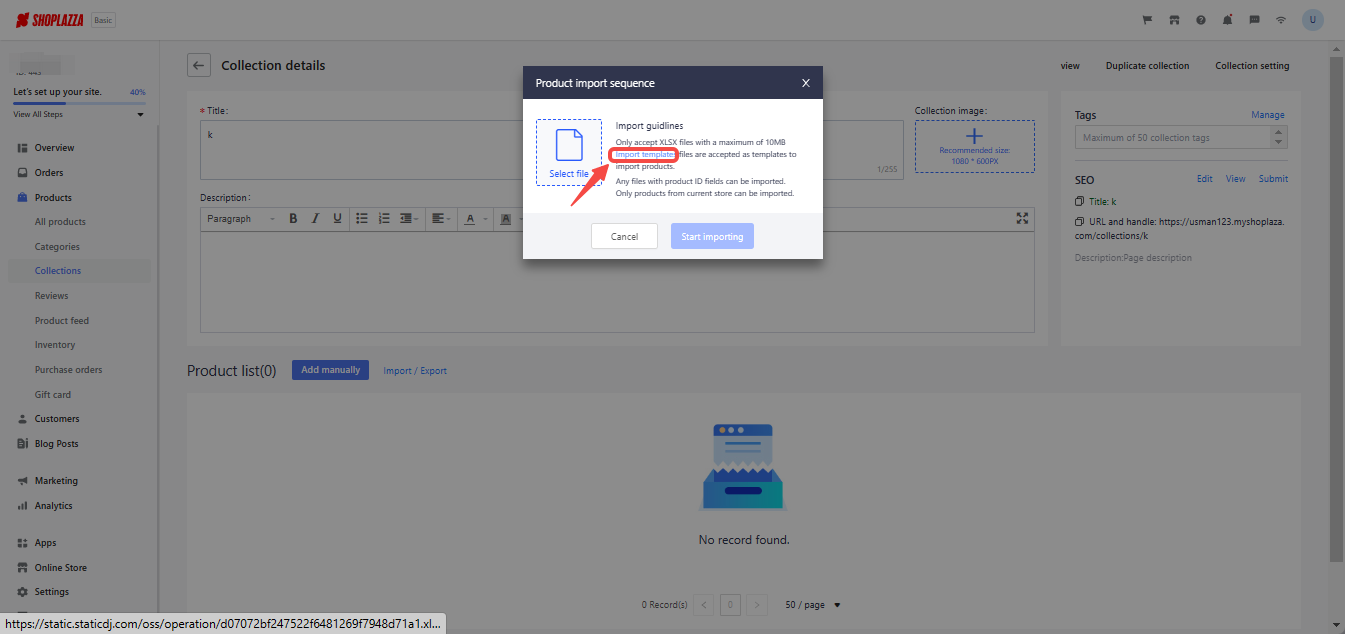 4. When you have input all product details into the XLSX file, then Click on Select file to upload it to the system.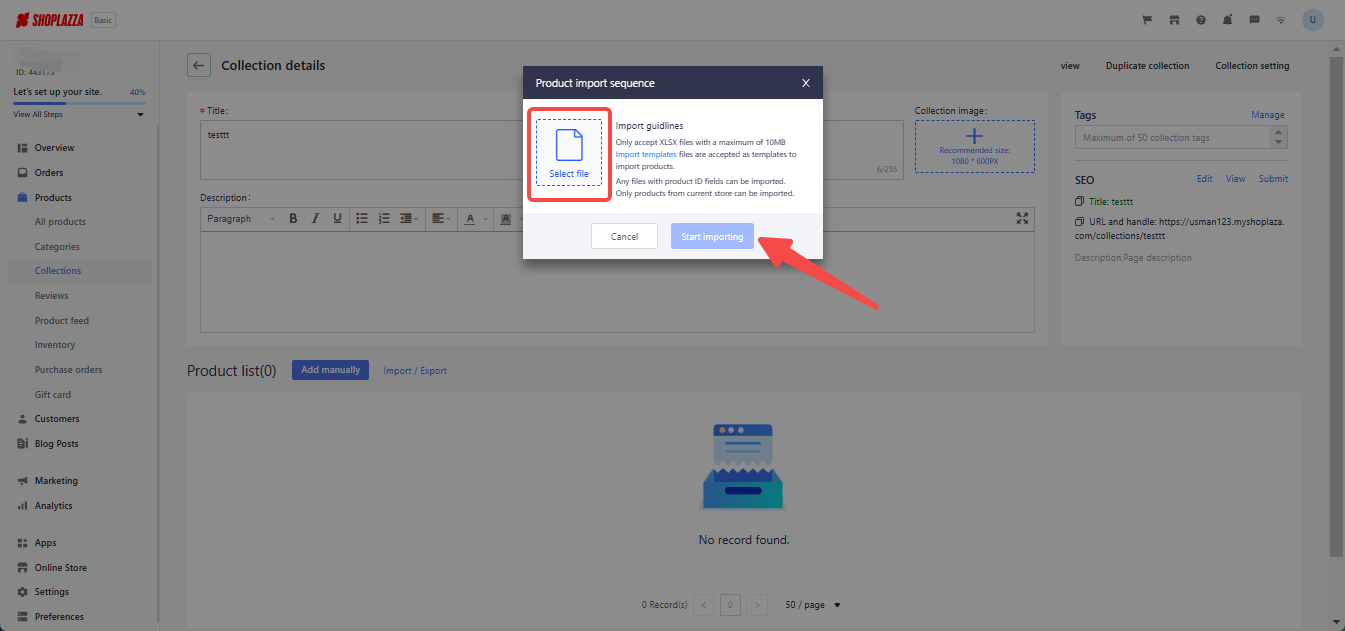 Selecting products
1. You can also add existing products from your product list to a collection. Click on Select product to add existing store items to the collection.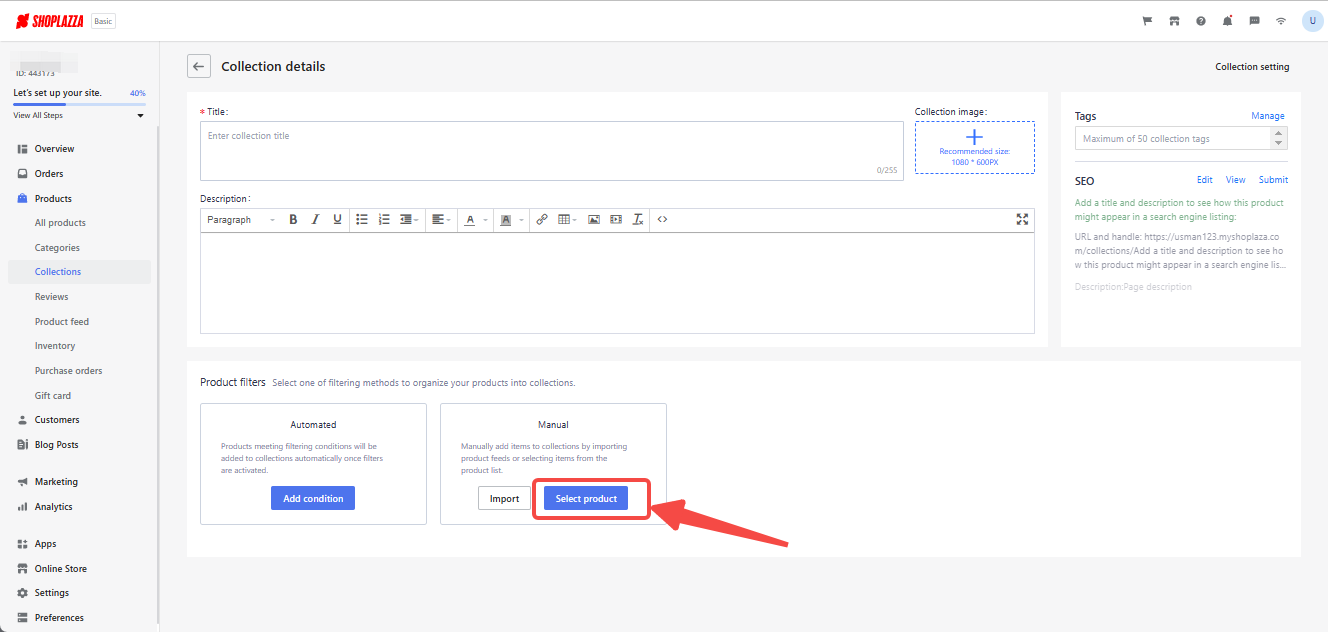 2. When you click on More filters, a panel will pop up with your existing products, where you can add filters to narrow down the search.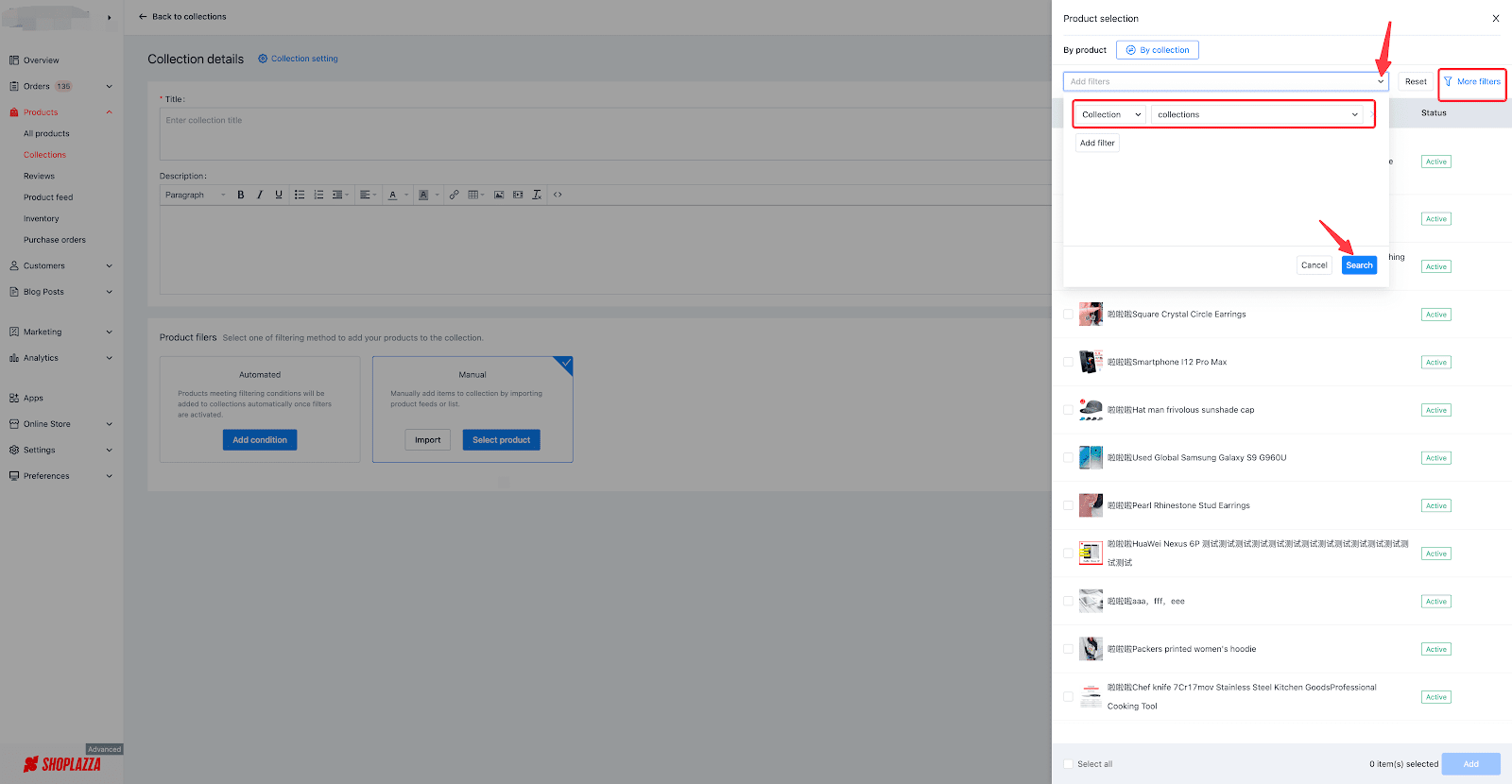 3. Click Collection setting to change the order in which the new collection items are displayed in the collection so that you can better manage them.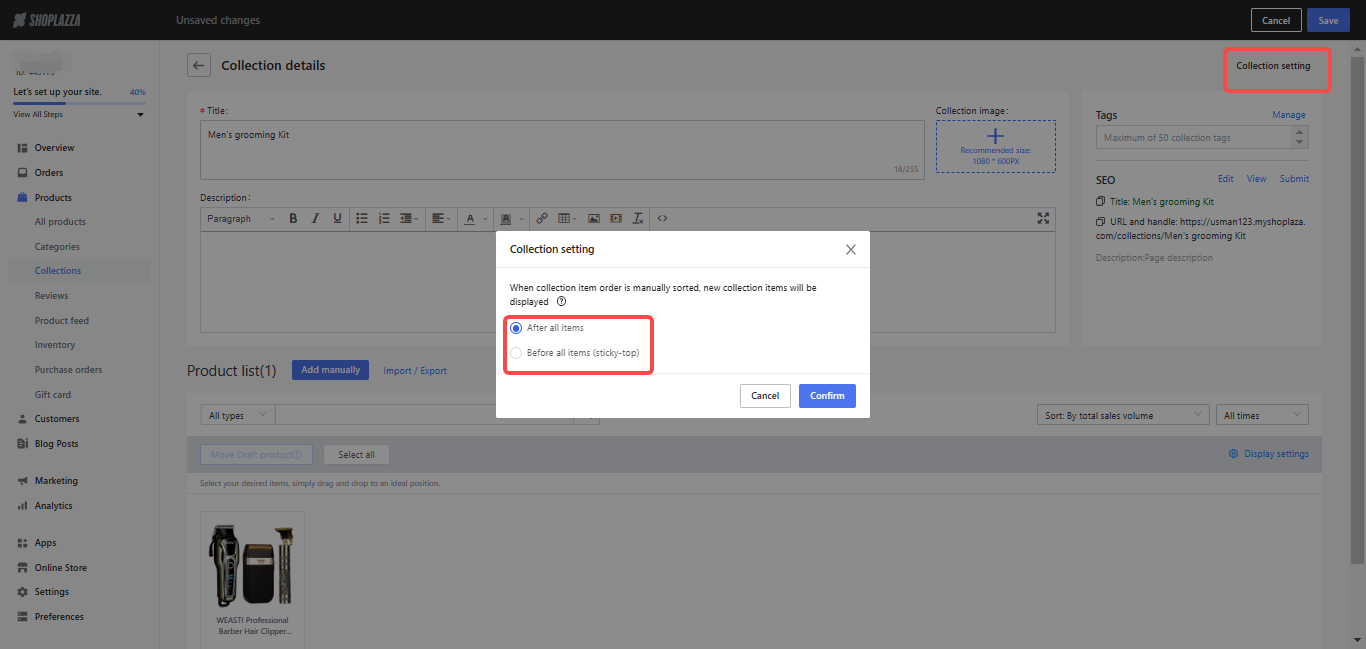 4. When you're done editing, click "Save" to put the changes into effect.
Tips
If you are applying filters to search for products:
When "All conditions" is selected, products can be filtered out only if they meet all conditions.
When "Any condition" is selected, products can be filtered out if they meet some of the conditions.
Multiple filtering sections and the link between filters can also be set to increase filtering accuracy.
When "and" is selected, products that meet all of those conditions will be automatically filtered out.
When "or" is selected, products that meet the conditions of any filter section will be filtered out.