Manual Collection refers to product collections created through manual filtering.
This article is a step-by-step guide for adding products from existing collections to manual collections.
Assuming you've logged into your Shoplazza admin, head over to the Collections under Products.
Steps
1. To create a new collection, click Create collection.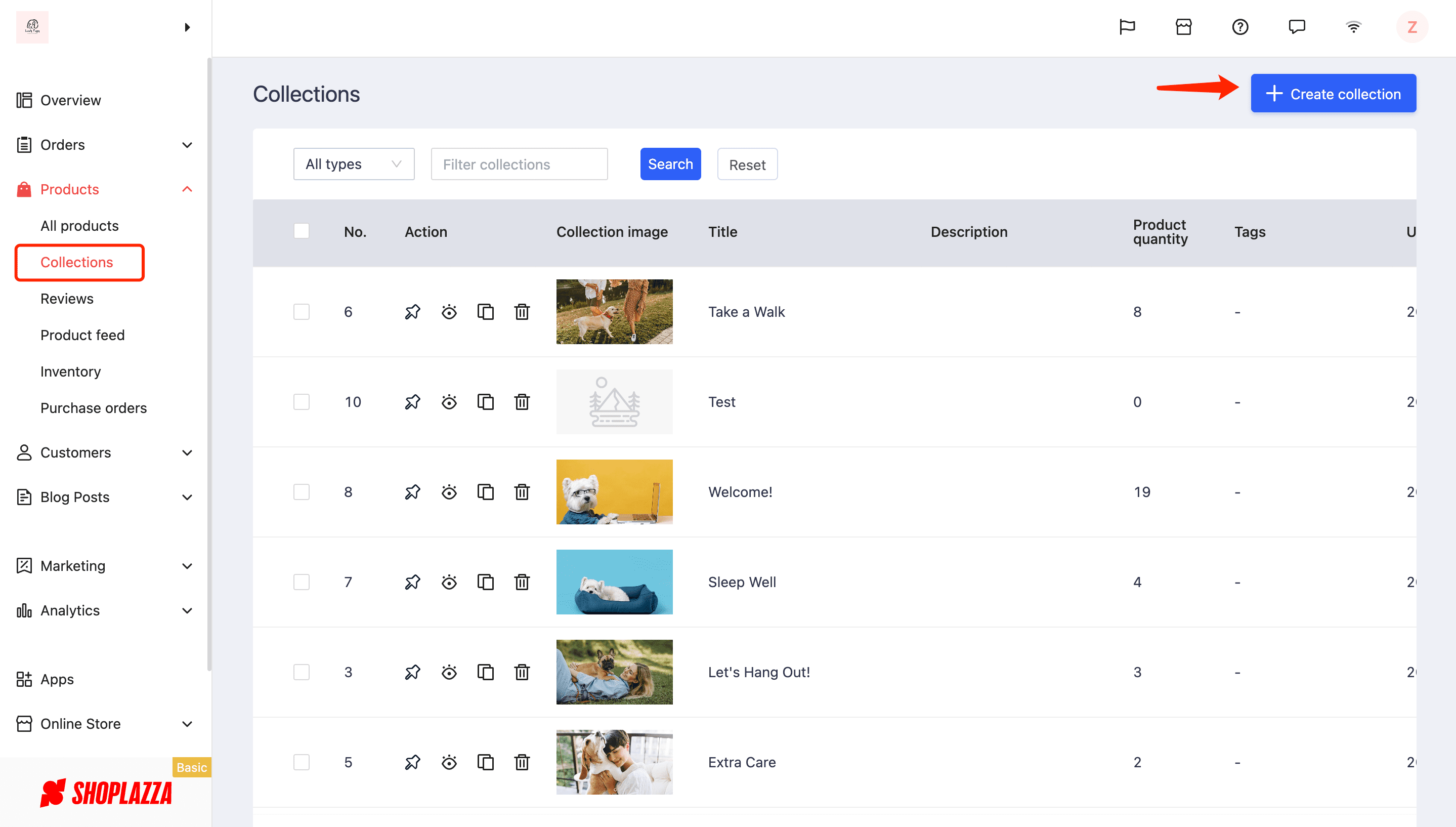 Enter collection details and then head over to Manual under Product filters , and click Select product.
Switch By product to By collection as the product selection method, and you are ready to go.
Note
By product is the default product selection method.
2. You can go straight to Collections and select the manual collection you want to add products to.
Change By product to By collection to proceed.
3. Select the collection you want (or search its title) and click Add, all of the items in those selected collections will be added to your manual collection.
Note
Only existing items in automated collections can be added; products added automatically in the future will not be included in your manual collection.