You can sign up with Google Ads to start reaching new customers with online ads tailored to your business goals and budget. To create your Google Ads account, you'll need an email address and website address of your store.
Steps
1. From your Shoplazza Admin > head over to Marketing > Google. Switch over to the Function tab and under Account management, click on Ads account management.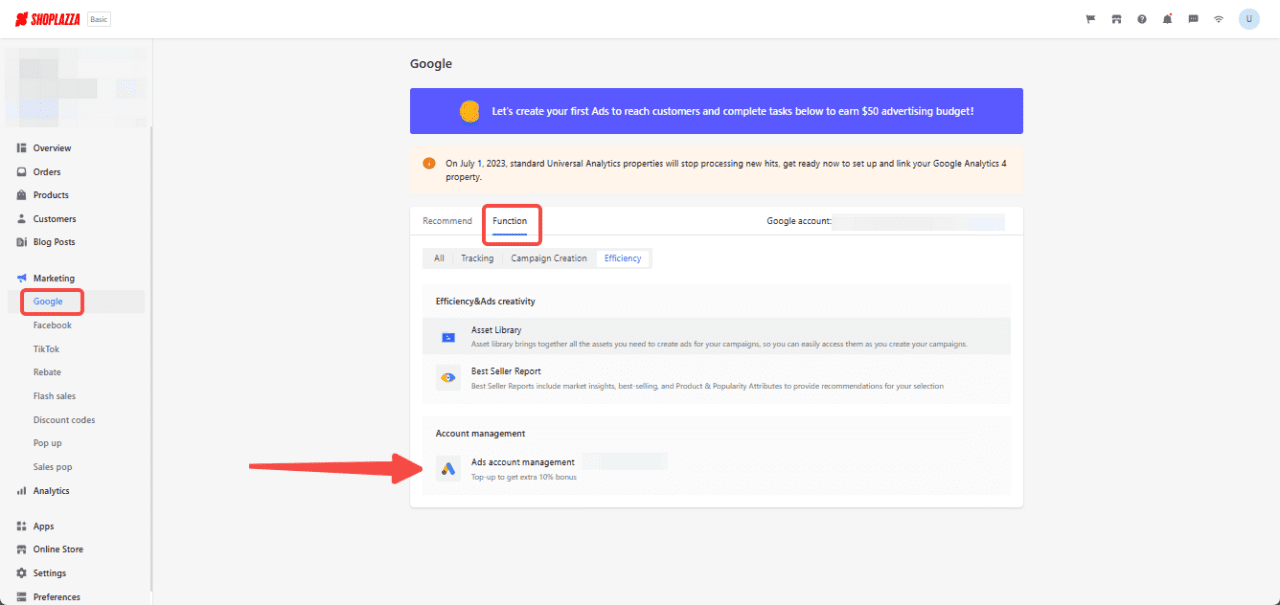 2. Click on top Proceed to validate on the Home page.
3. Here you will add all required business information and acknowledge the Privacy conditions, then click on submit.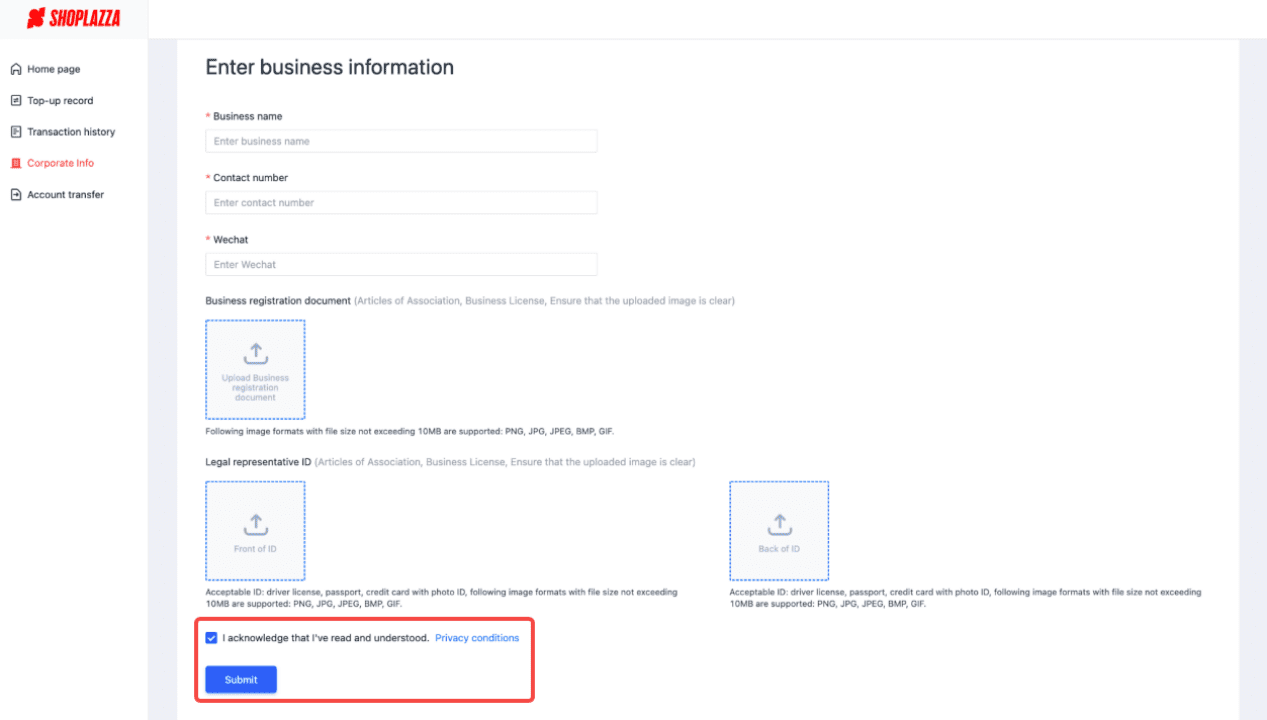 4. Click Create account after the business information is verified.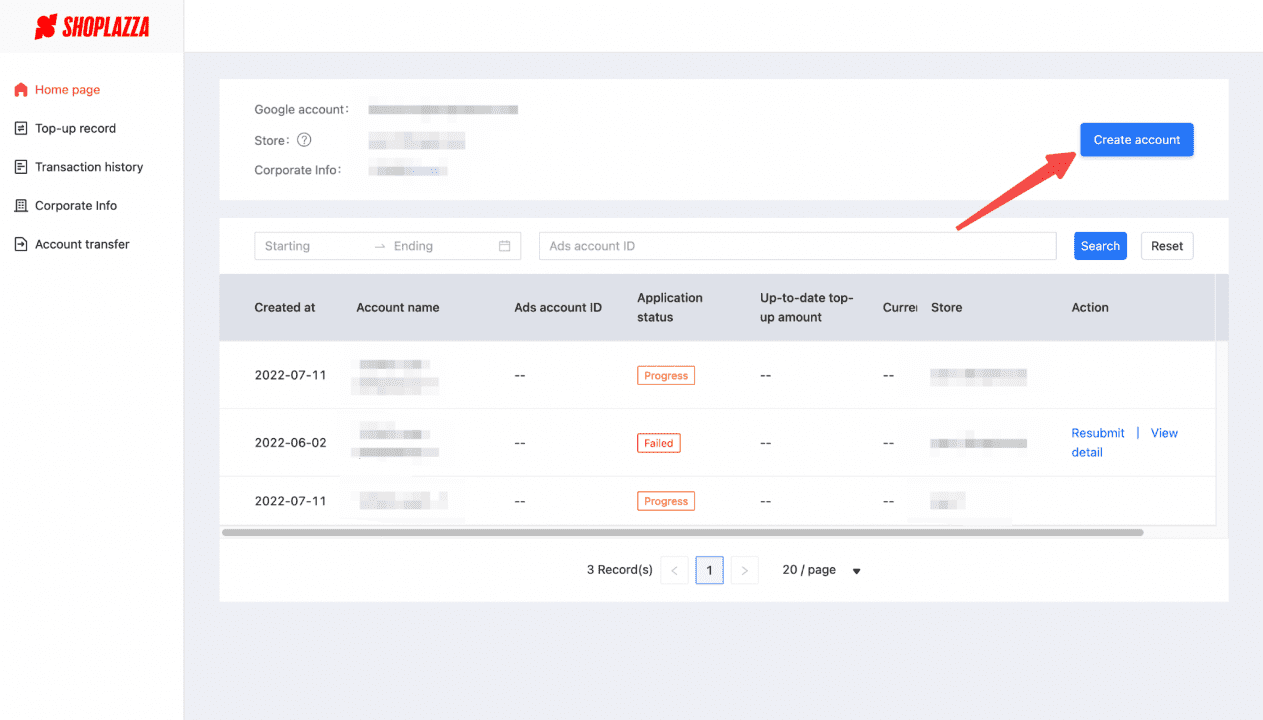 Note
In order to ensure the quality of the advertising account, it is necessary to improve the relevant policy information at the footer of the store website and its link page before creating the account.
5. Select Country/Region and Time zone in the pop-up window and then submit.
Note
Country and Region can not be changed once submitted.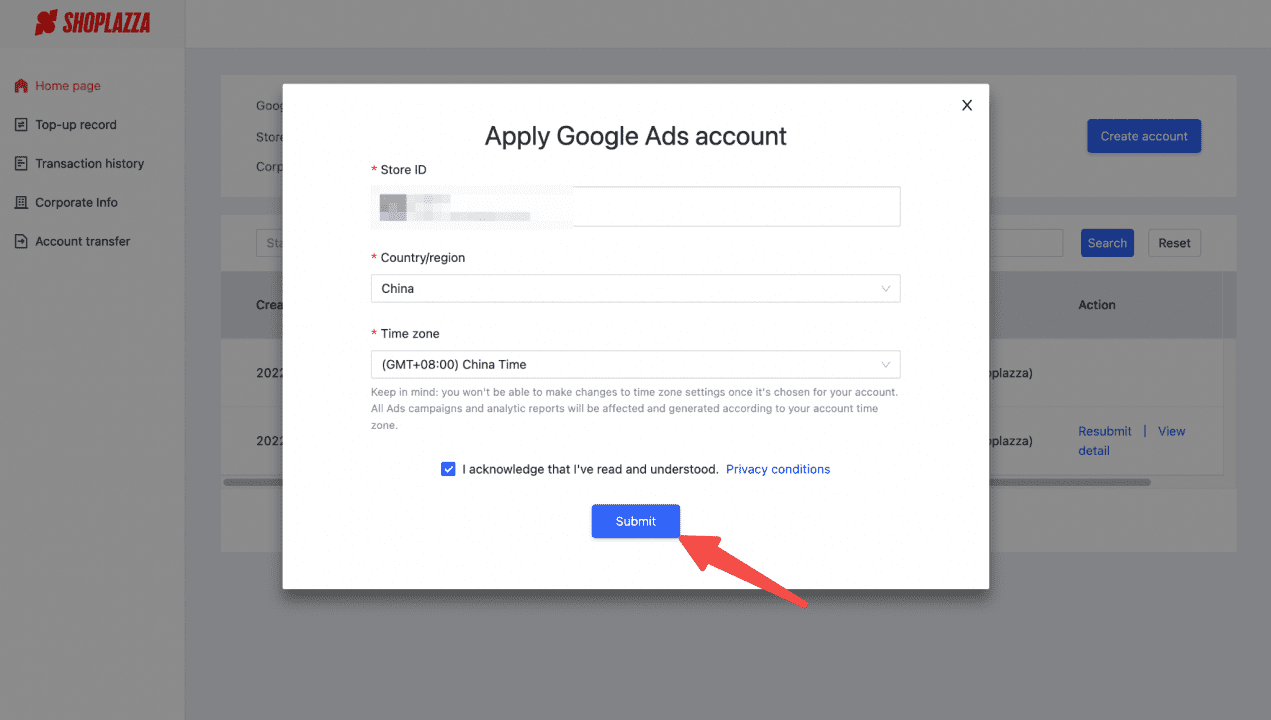 6. Once submitted, your application will be in progress as shown below: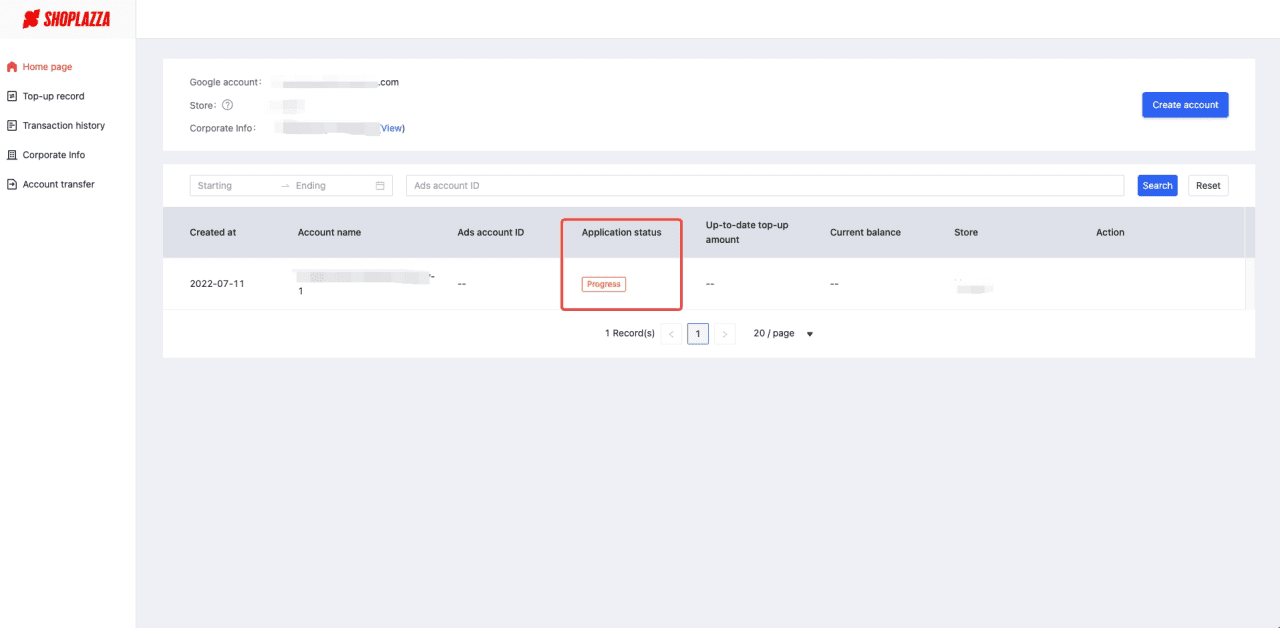 7. You will be notified by Shoplazza's Google ads management system if the application is approved.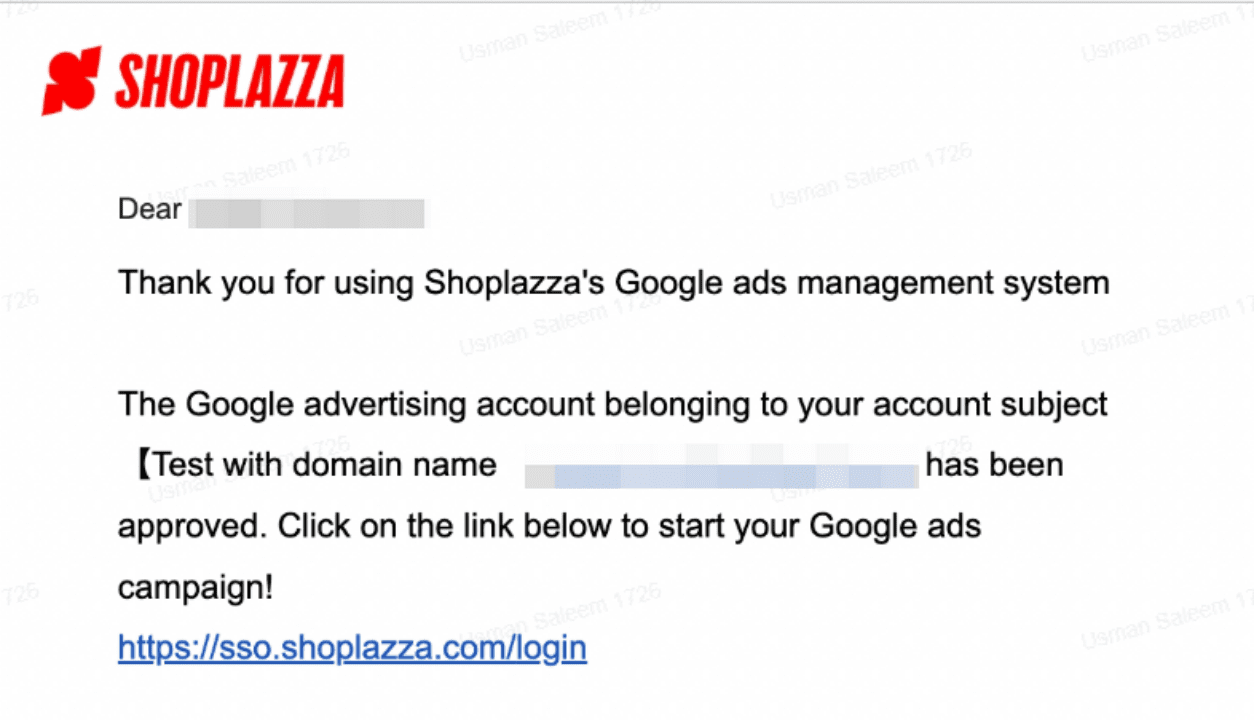 8. You will receive an invitation to access a Google ads account in your email. Click ACCEPT INVITATION.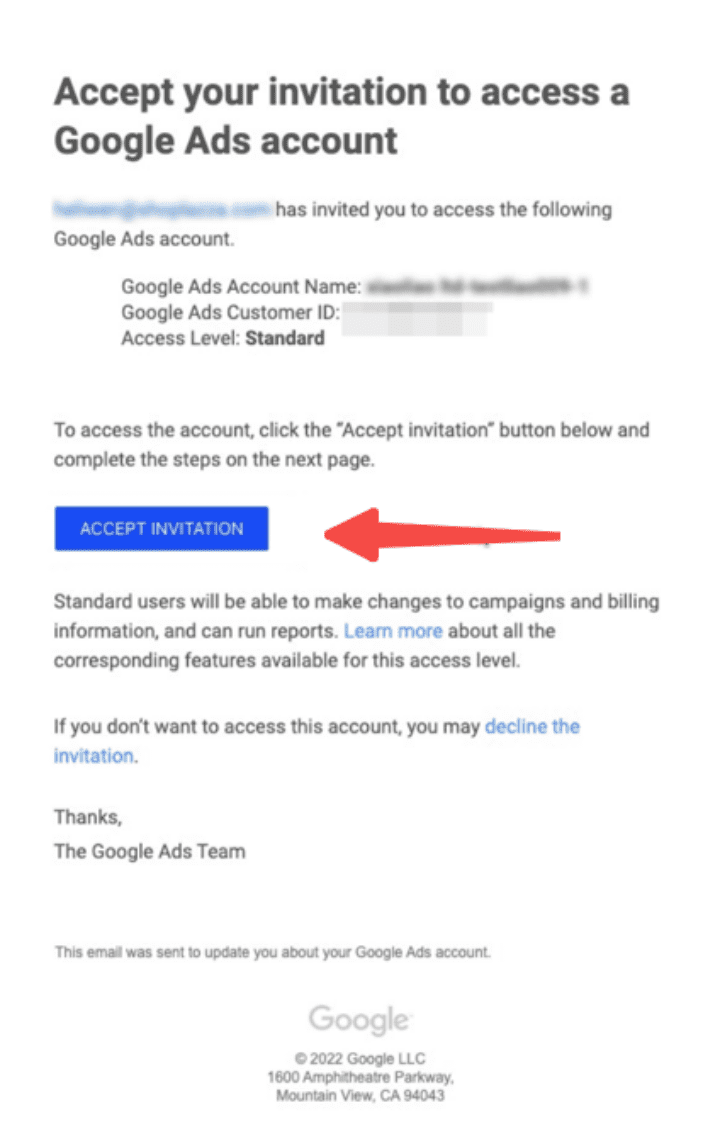 9. Head back to the Home page of your Ads management, which will show that the application status is Successful.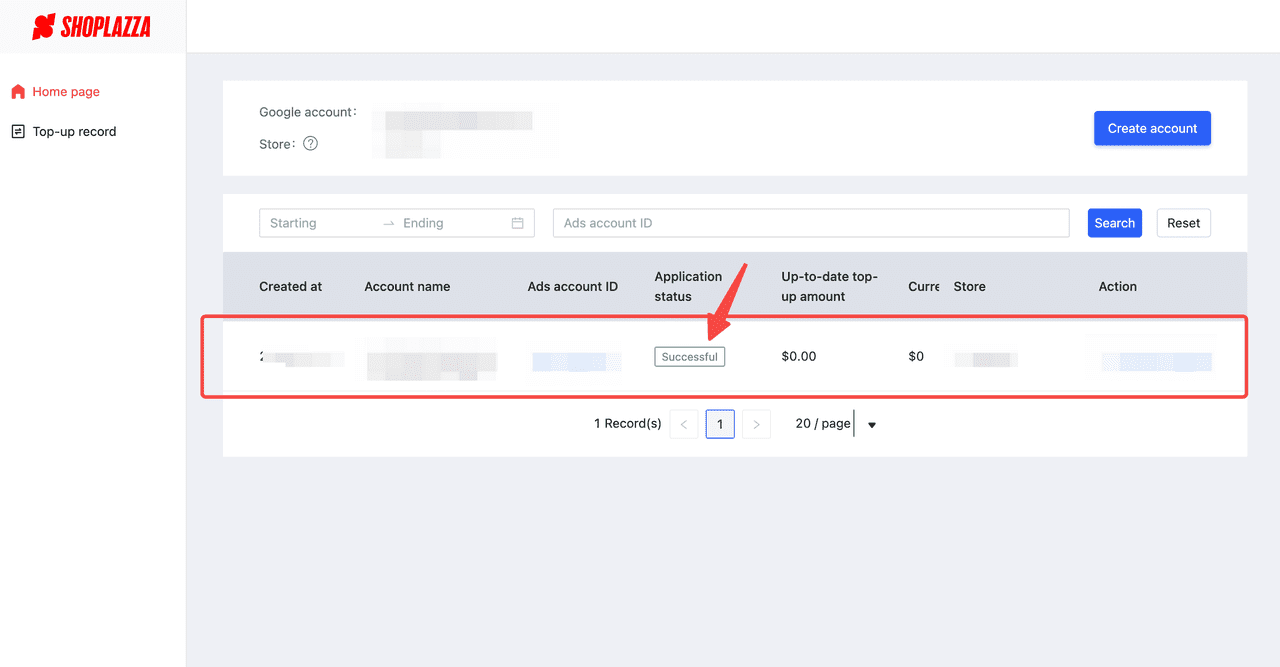 Congratulations! Now your Google ads account is ready!
Related Topics