The products uploaded are the products that have passed the SHOPLAZZA precheck. You can check the review status of the products uploaded to GMC and make additional modifications as needed.
1. Start here: Shoplazza admin > Marketing > Google > Function > Shopping Campaign > Products > Products upload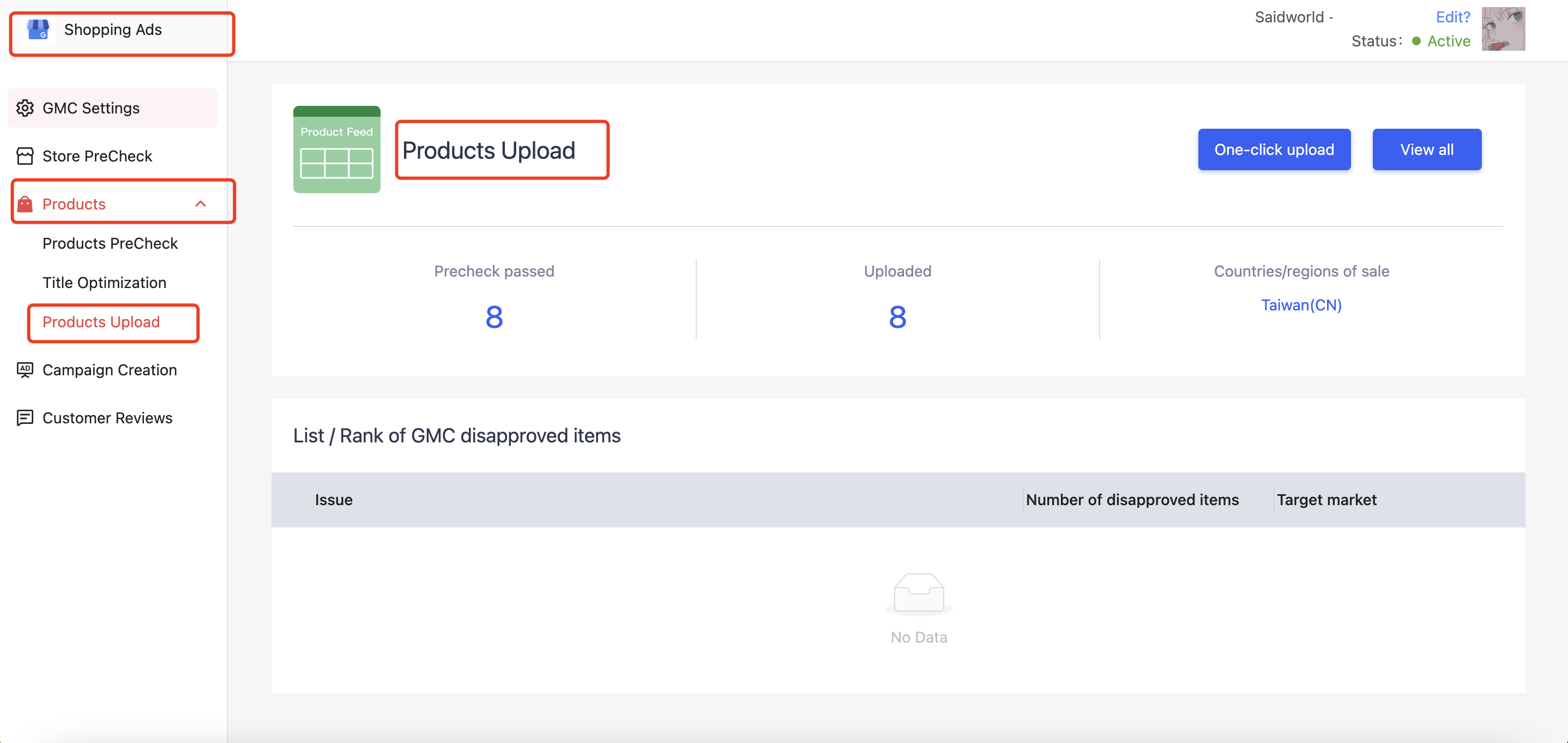 2. You can see the number of products that have passed the precheck. The merchant should first activate shopping ads or free product listing. Click One-click upload to upload products that pass the precheck to GMC.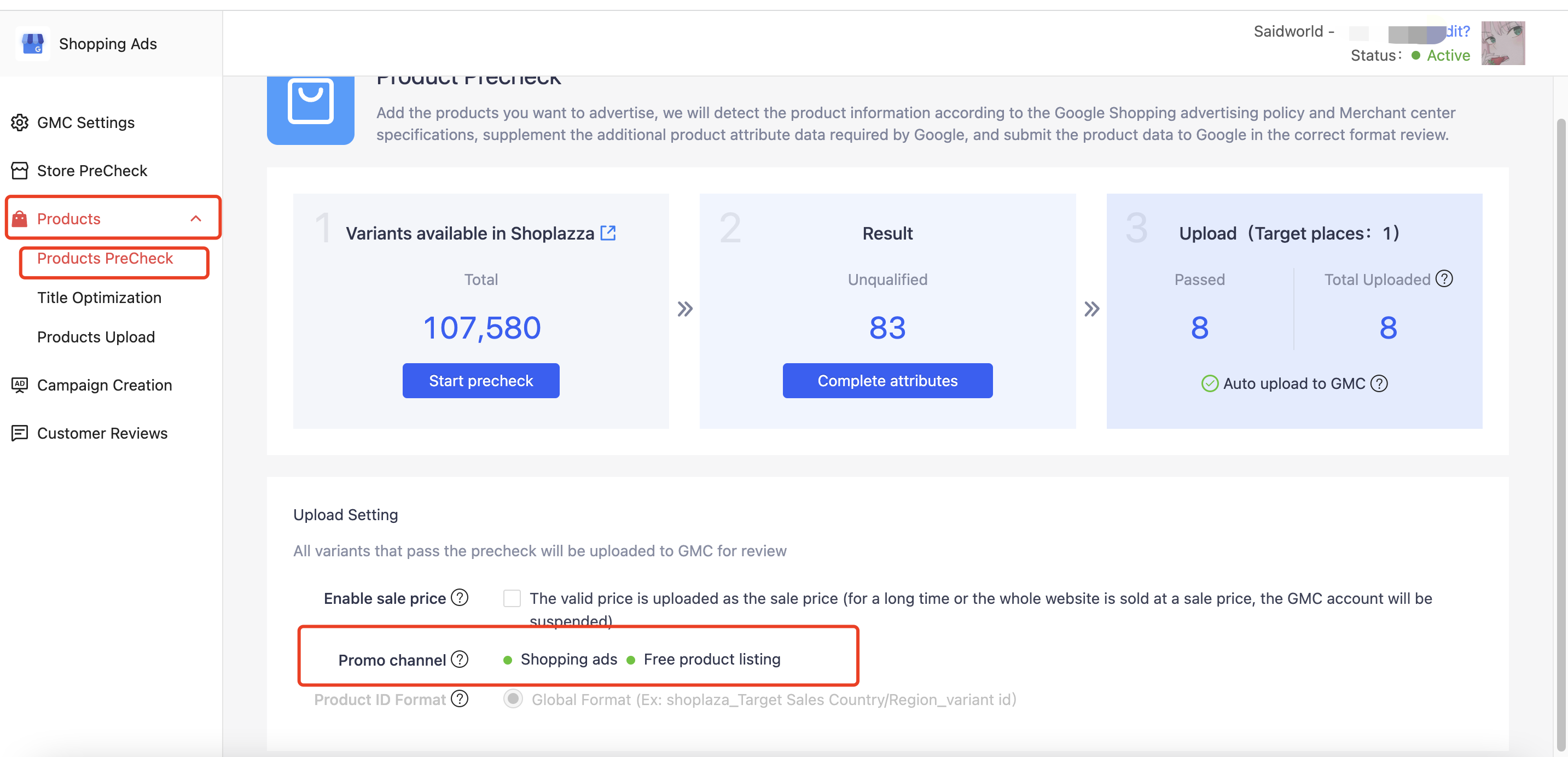 3. It generally takes 3-7 days to complete the review, and the reviewed products will appear in the GMC account. After passing the review, enter your GMC to View all products that have been approved and disapproved.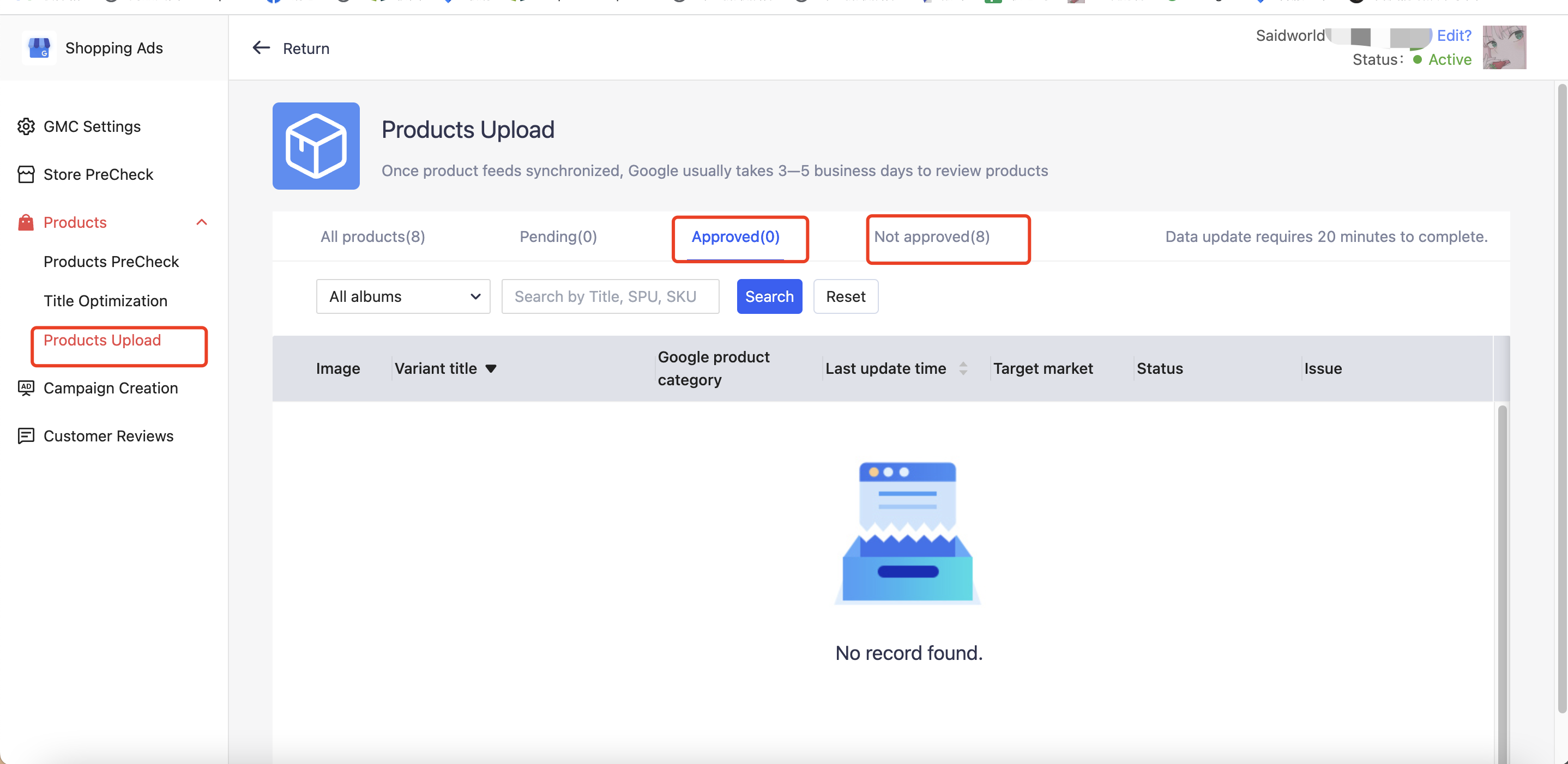 4. If Auto Upload is enabled, products which passes precheck will be automatically uploaded to the GMC.