Products can be uploaded to GMC from your Shoplazza Admin when they have successfully passed the Product Precheck. Once you've added products to your Merchant Center account, you can make edits to those products individually.
Note
Before you start uploading products to GMC, product precheck must be completed. Click here to follow the steps to complete your product precheck.
1. From your Shoplazza admin > Marketing > Google > switch to the Function tab, and under Campaign Creation, click on Shopping Campaign.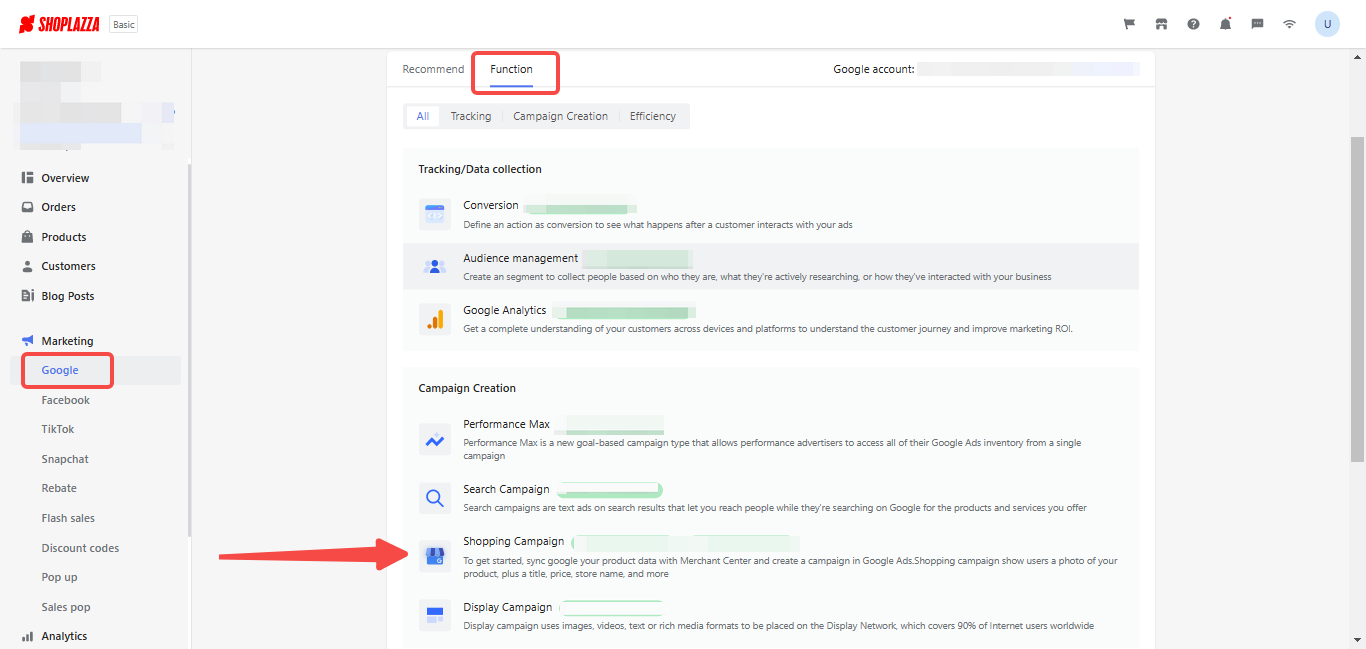 2. Under the Products section, you will click Products Upload. Here you can see the number of products that have passed precheck. If your products are not automatically uploaded after the products PreCheck, you can press One-click upload.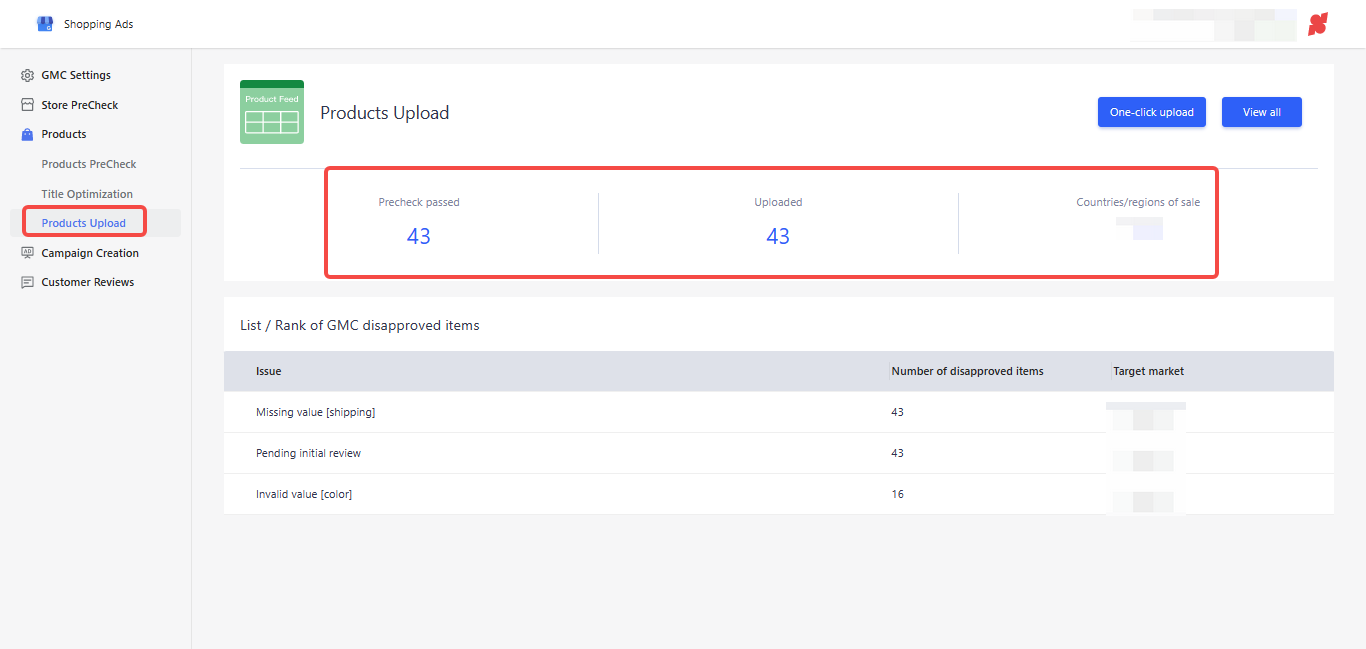 3. Click View all to see the products upload status.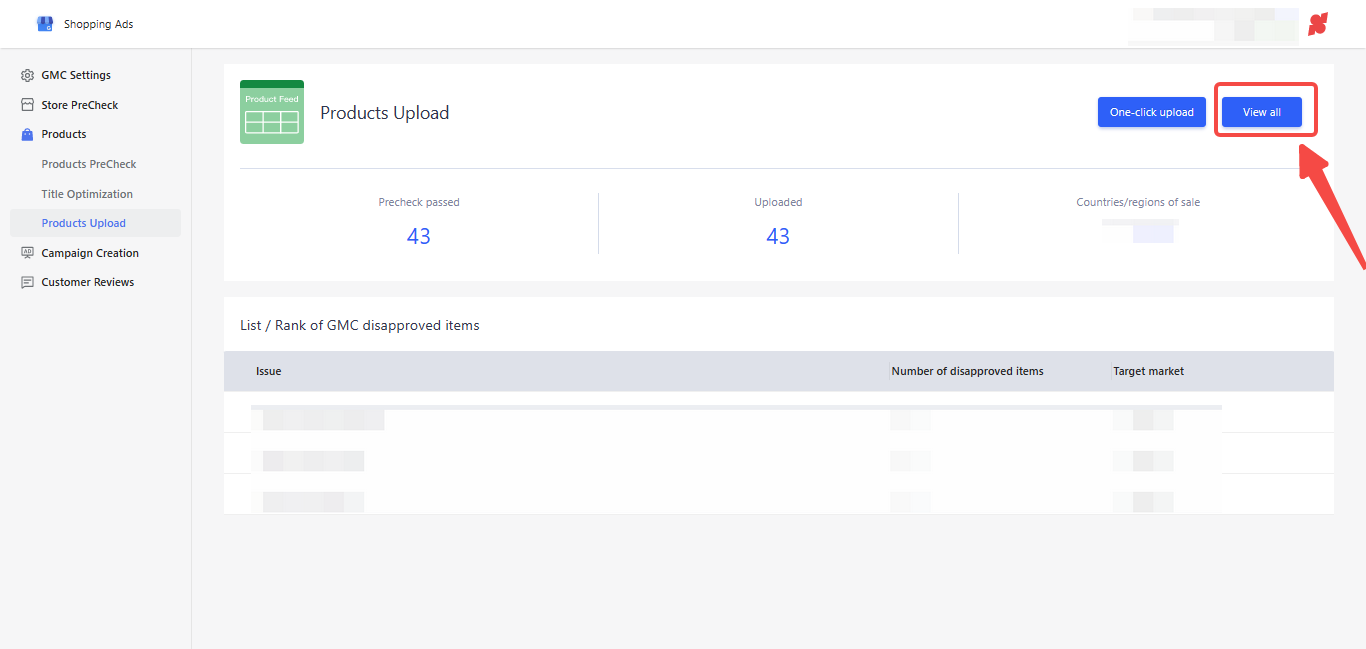 4. Under the Pending tab, you will see the products that are submitted for GMC review. Google will review your products to ensure they comply with its policies and guidelines. This process may take 3-5 business days, and Google may request additional information or documentation from you. Once the review process is completed, reviewed products will appear in the GMC account, where you can see all products that have been approved or not approved.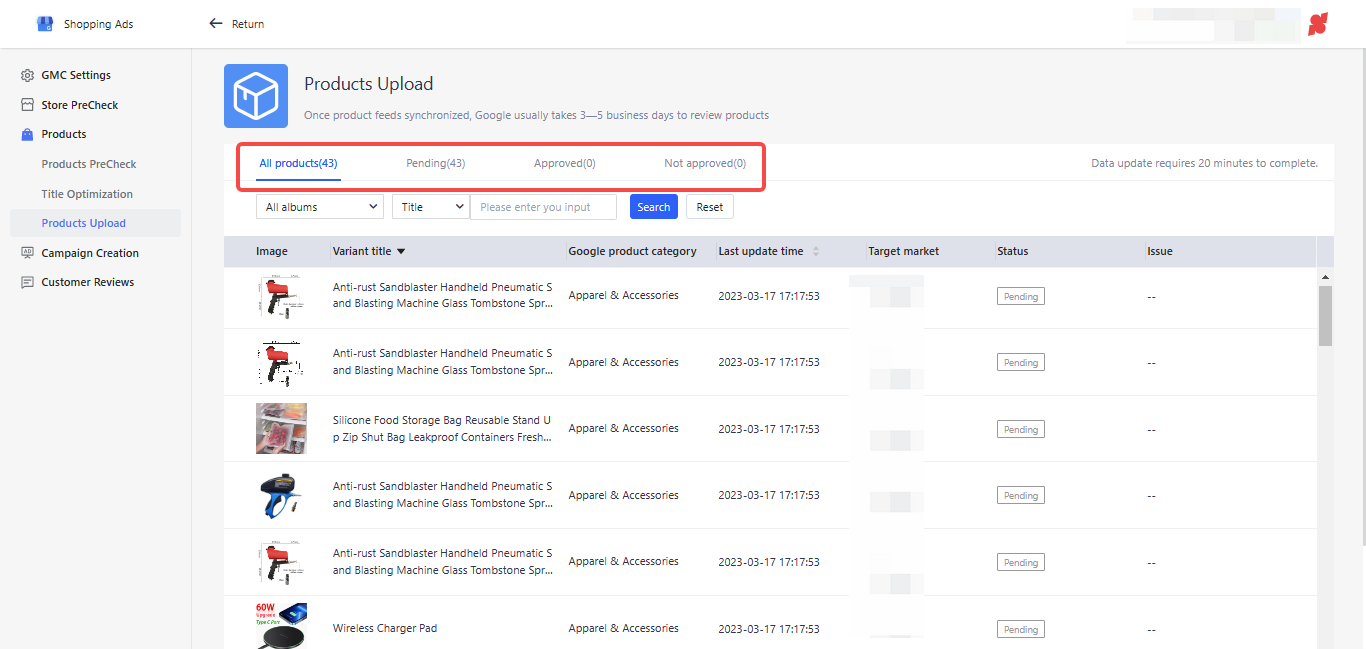 By uploading your product information to GMC, you can increase your products' visibility on Google. Your products will be eligible to appear in Google search results, Google Shopping listings, and Google Images.
Related Topics