The section is divided into product precheck and product upload. Product precheck is a process in which SHOPLAZZA verifies the product data specifications required by GMC in the form of system automation to make up for the defects of product attributes.
1. Start here: Shoplazza admin > Marketing > Google > Function > Shopping Campaign > Products > Products Precheck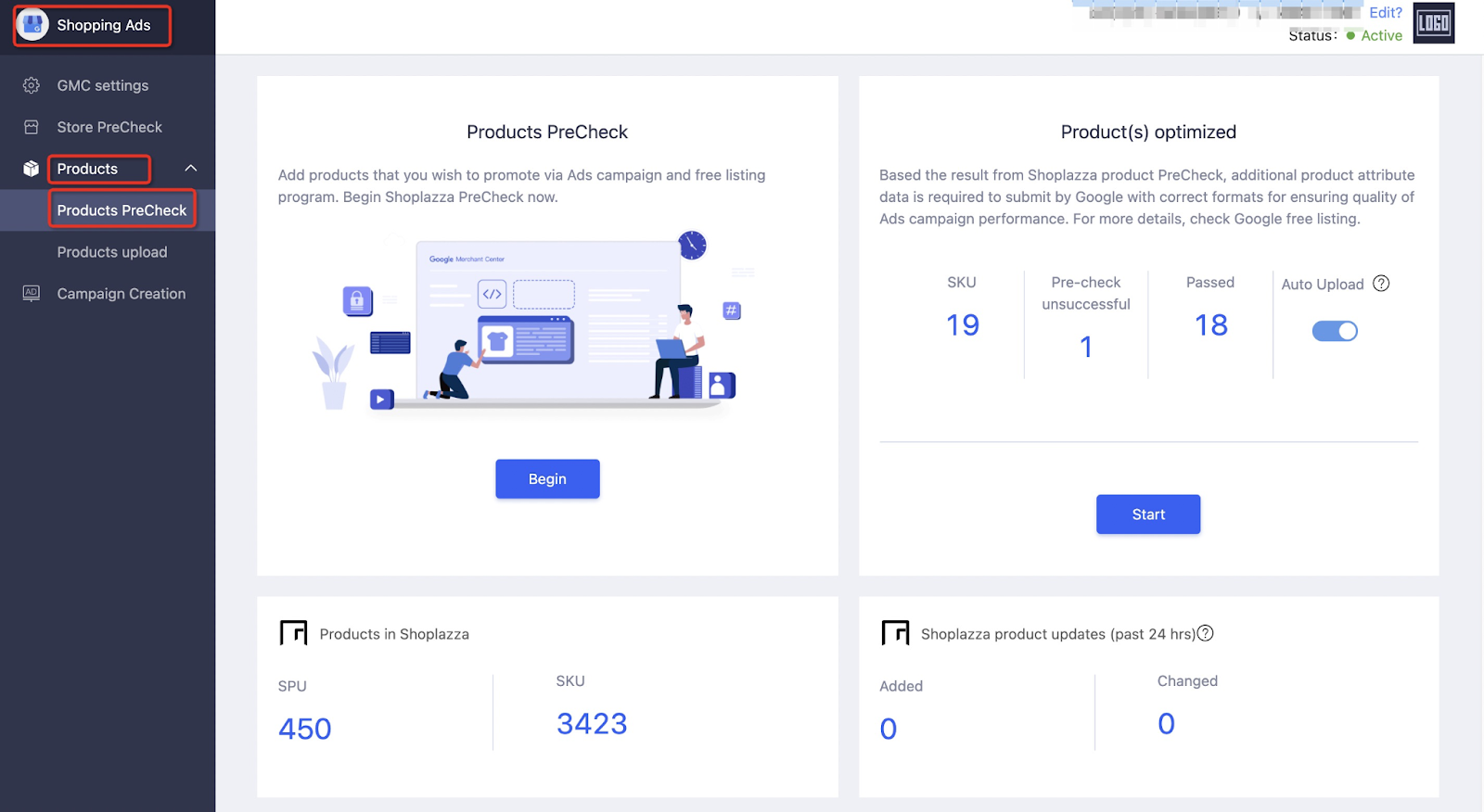 2. Click Begin to create the Products Precheck task.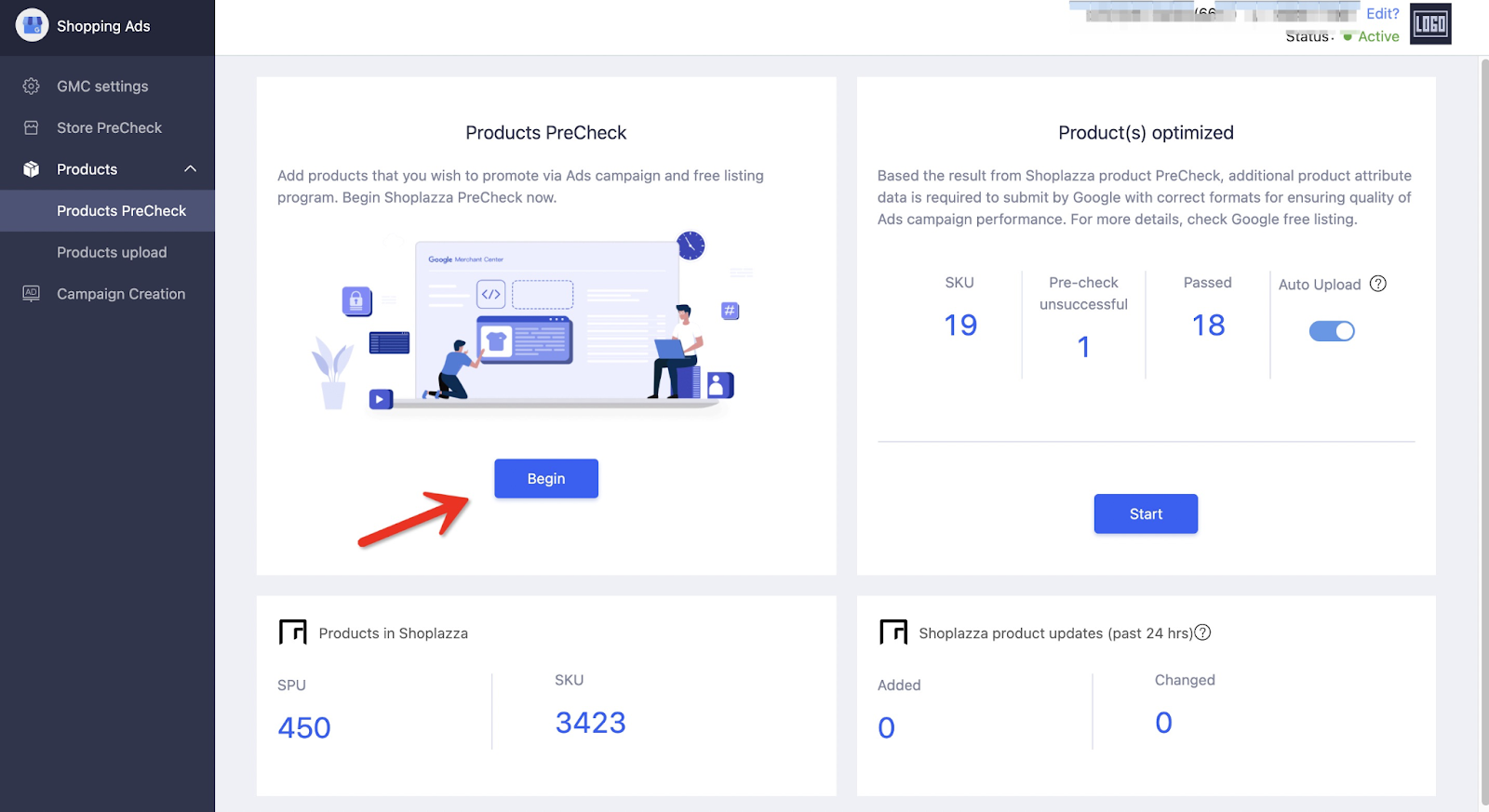 3. Add the product you want to advertise, select the product directly, and this will include all of its variants. You can also choose individual variants separately. Click Next to start the precheck task.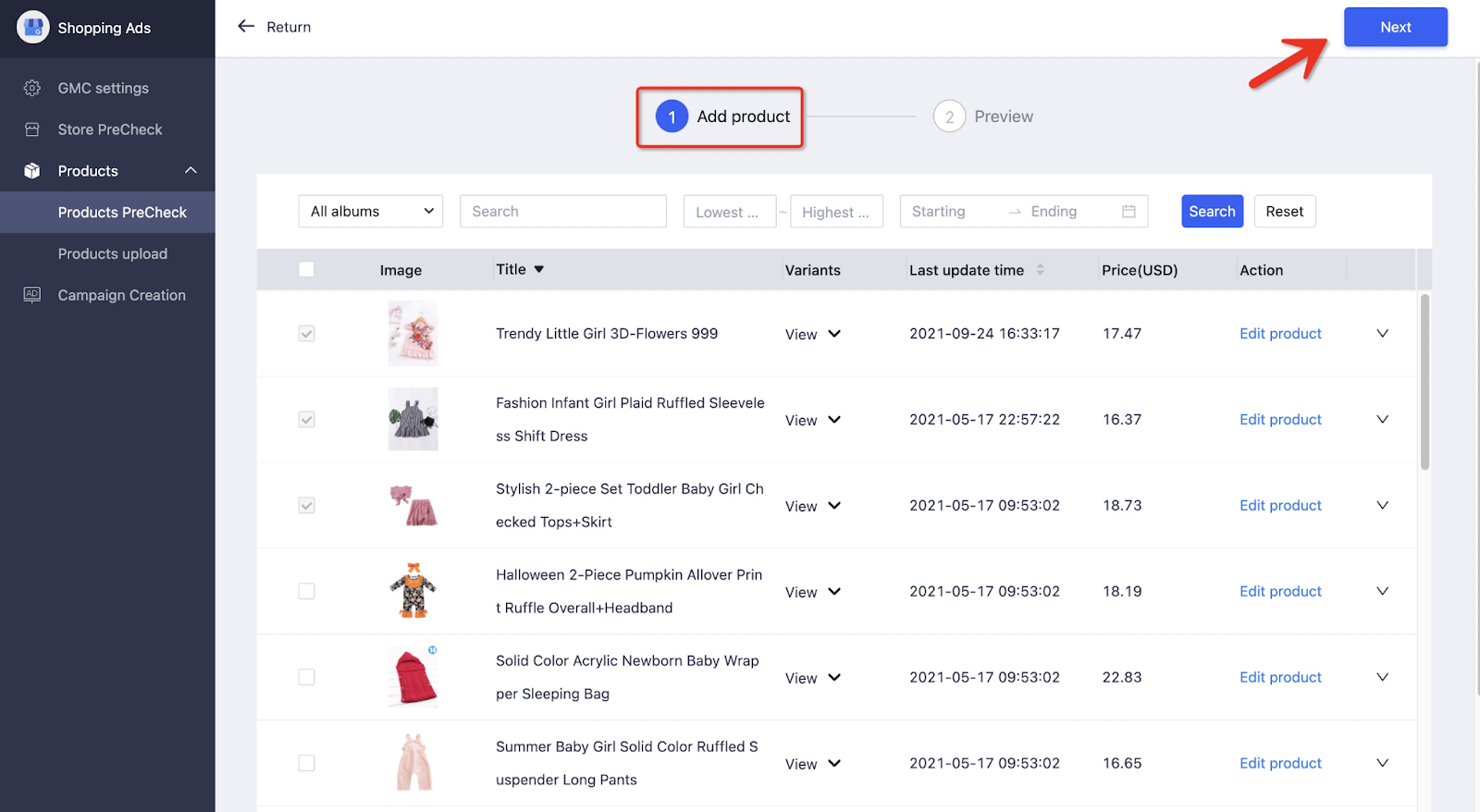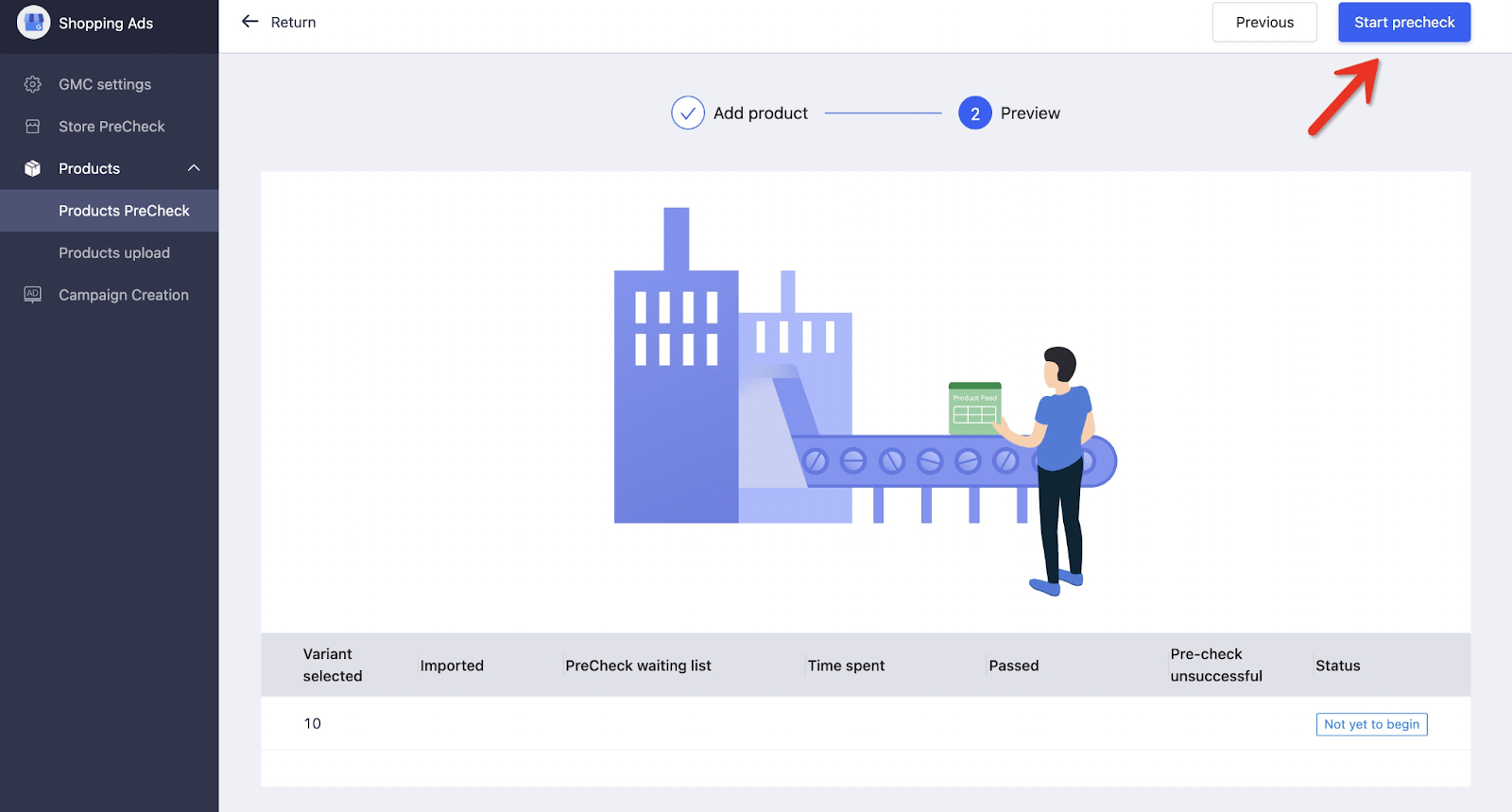 4. After the precheck task is complete, it will show either Precheck passed or Precheck unsuccessful. Click Start to optimize product attributes.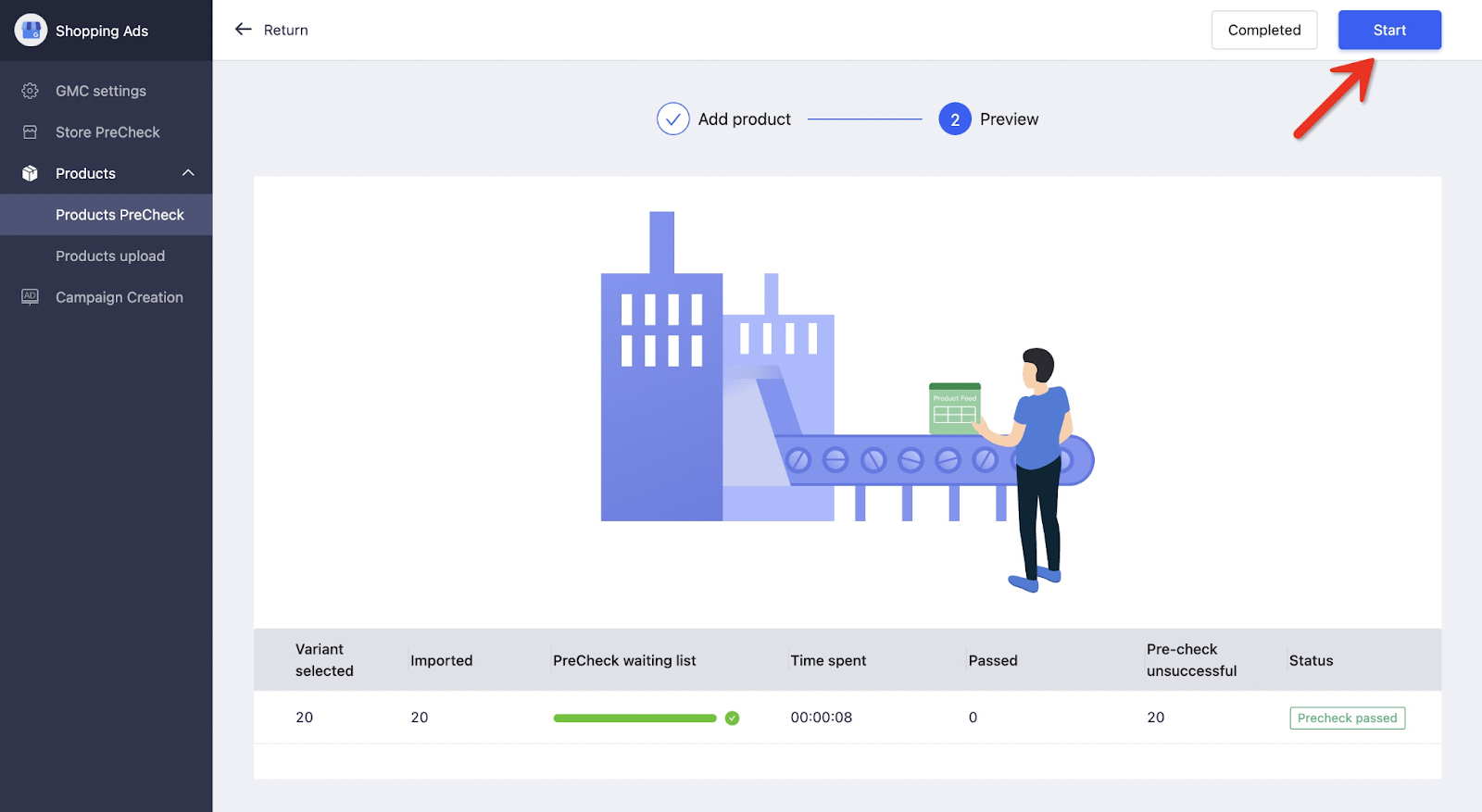 5. Improve the missing attribute according to the problem guide.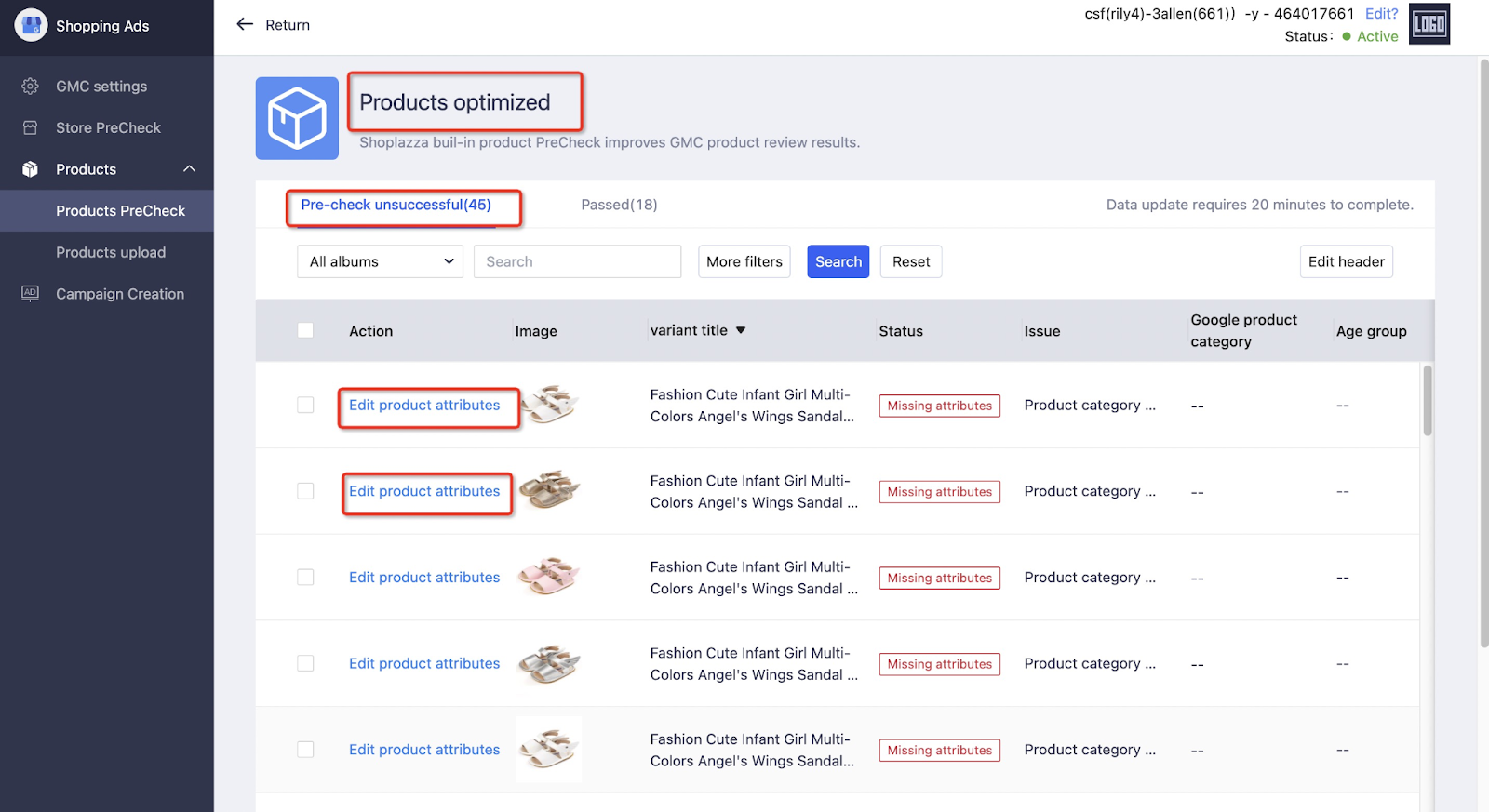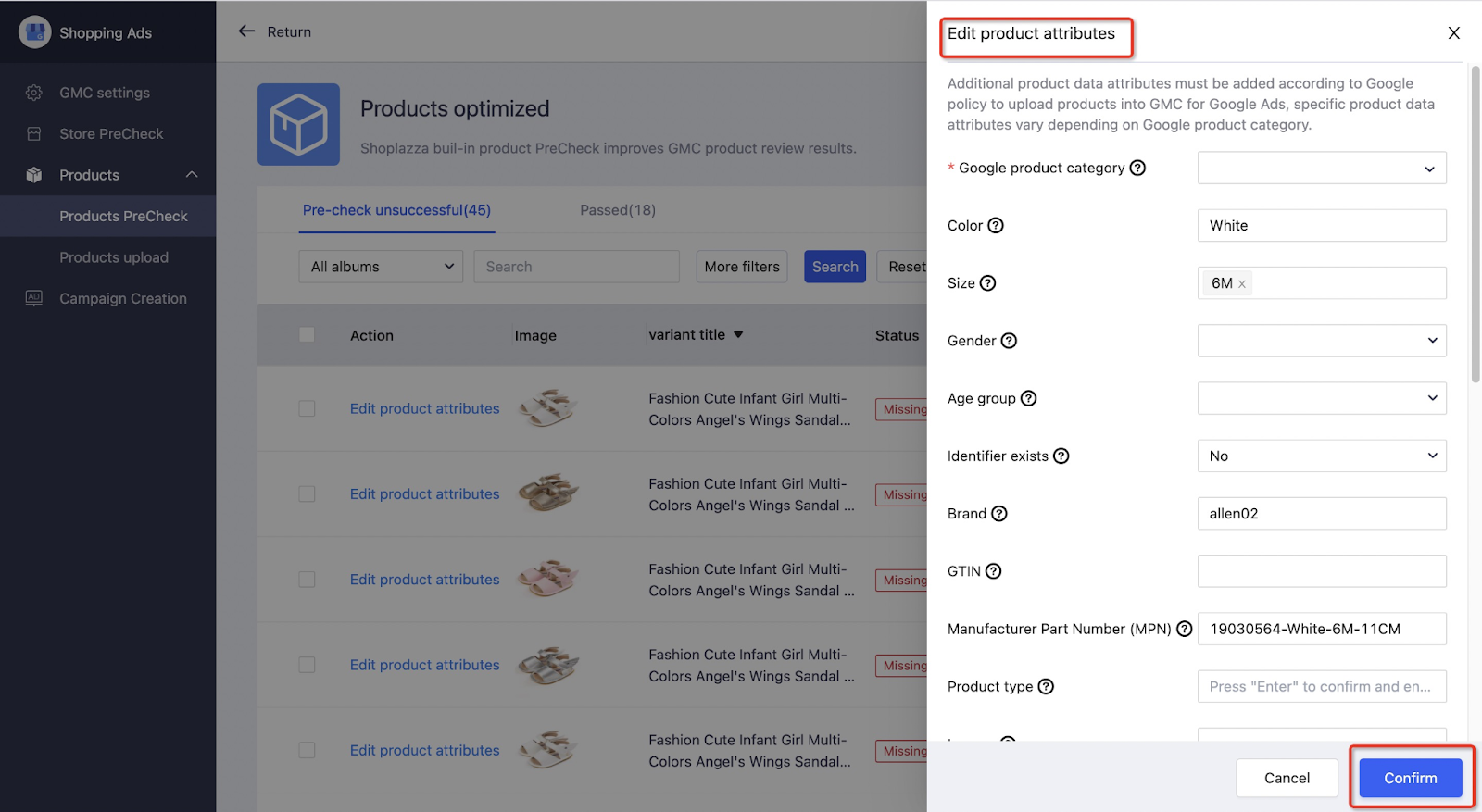 6. After the addition, the system will automatically check again. After the attributes are complete, the status of the product precheck will change to Passed.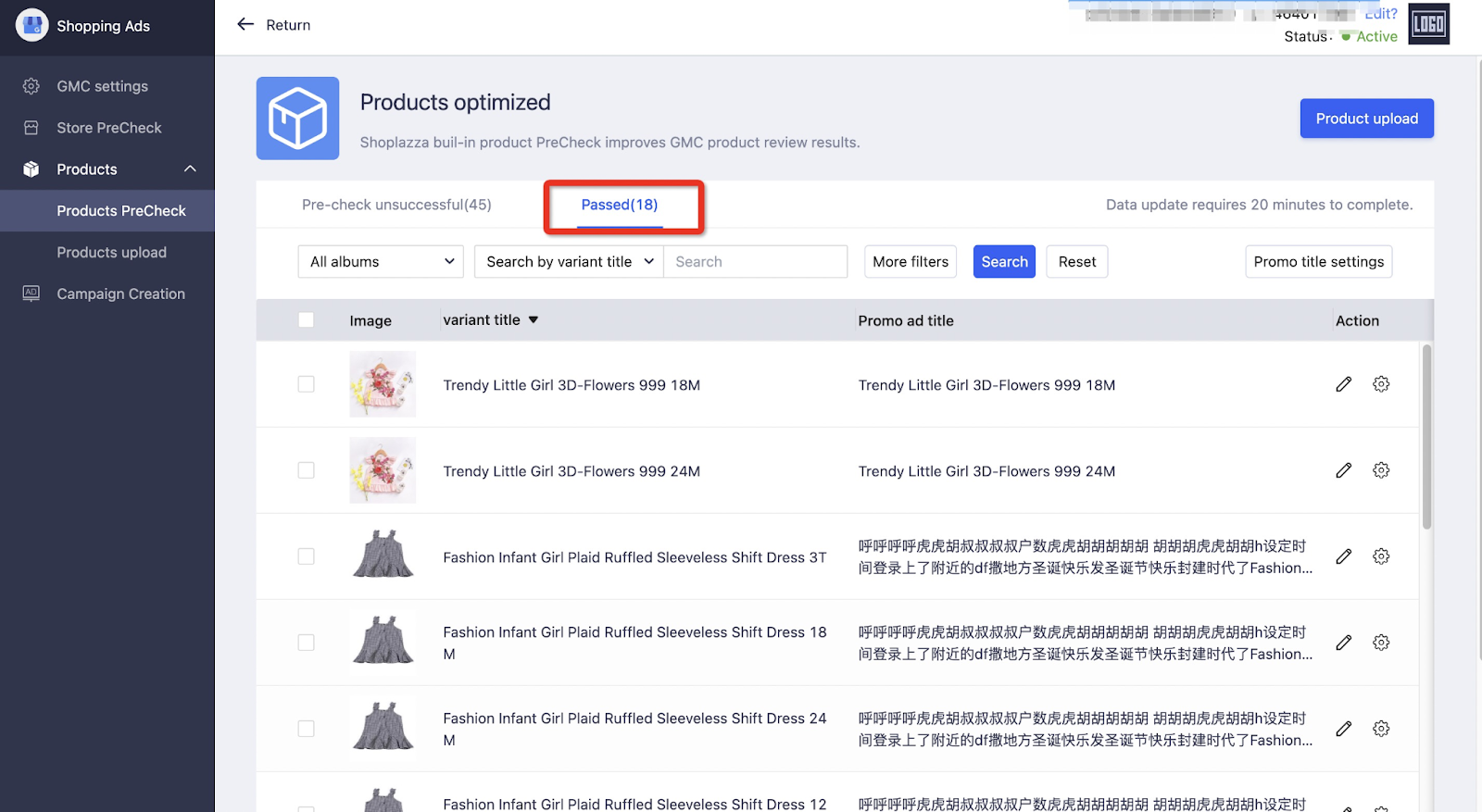 7. After adding the additional product attributes required by Google advertising and passing the precheck of the products by the SHOPLAZZA. You can modify and optimize the SKU titles in the list of products that have passed the inspection. The title of the product displayed on the website can be different from the optimized advertising title. It is to achieve the following objectives:
The titles on the site are concise.

Make your ads as detailed as possible to increase your chances of matching Google's Ad algorithm.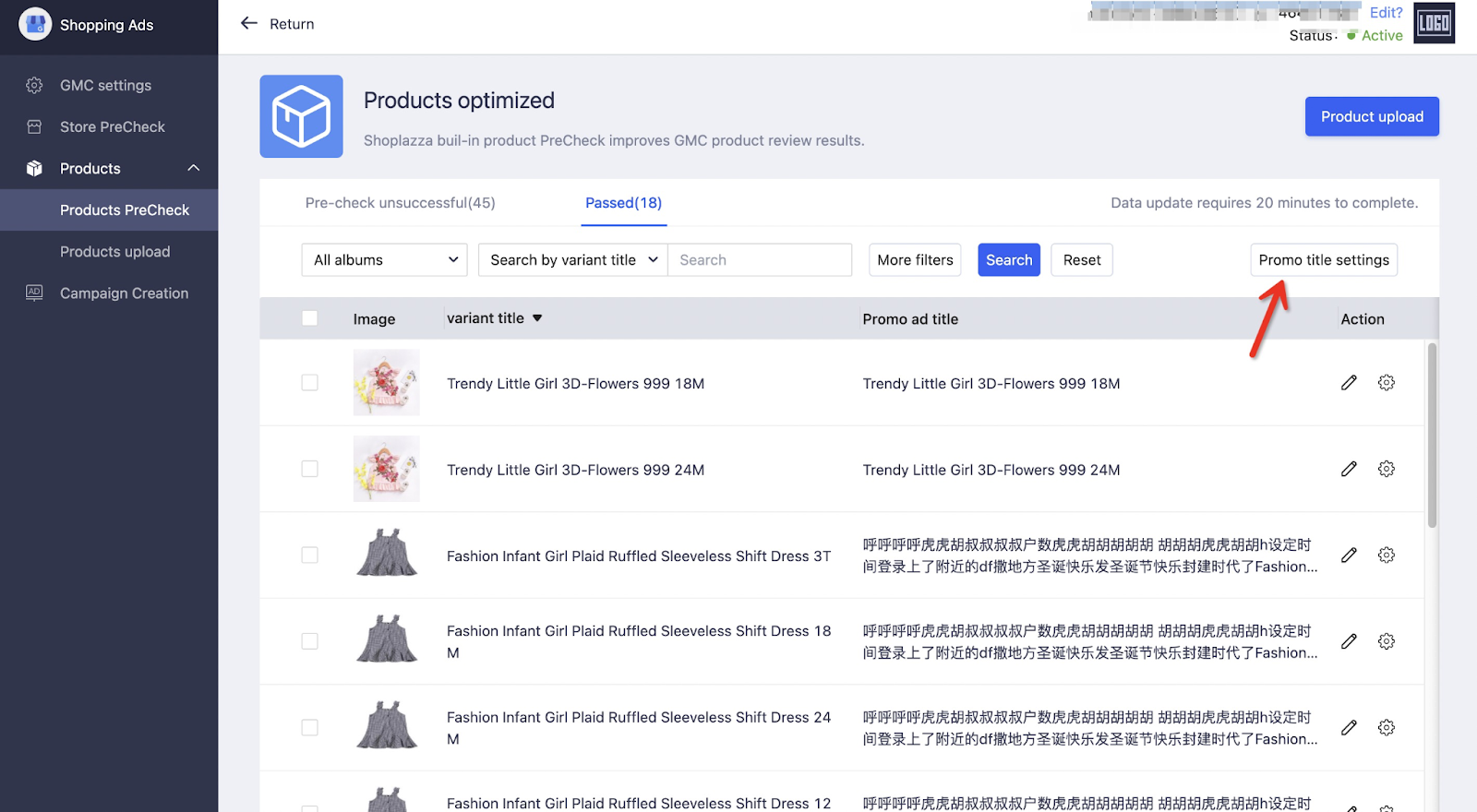 8. If the merchant needs to optimize the title for the ad campaign, choose Promo title settings.
If you don't need to optimize titles, the product SKU title displayed on the site is consistent with the ad campaign title.

For users that need to optimize titles, you can choose settings 2 or 3.

9. Campaign with SEO titles will directly promote the product SEO title in the editor.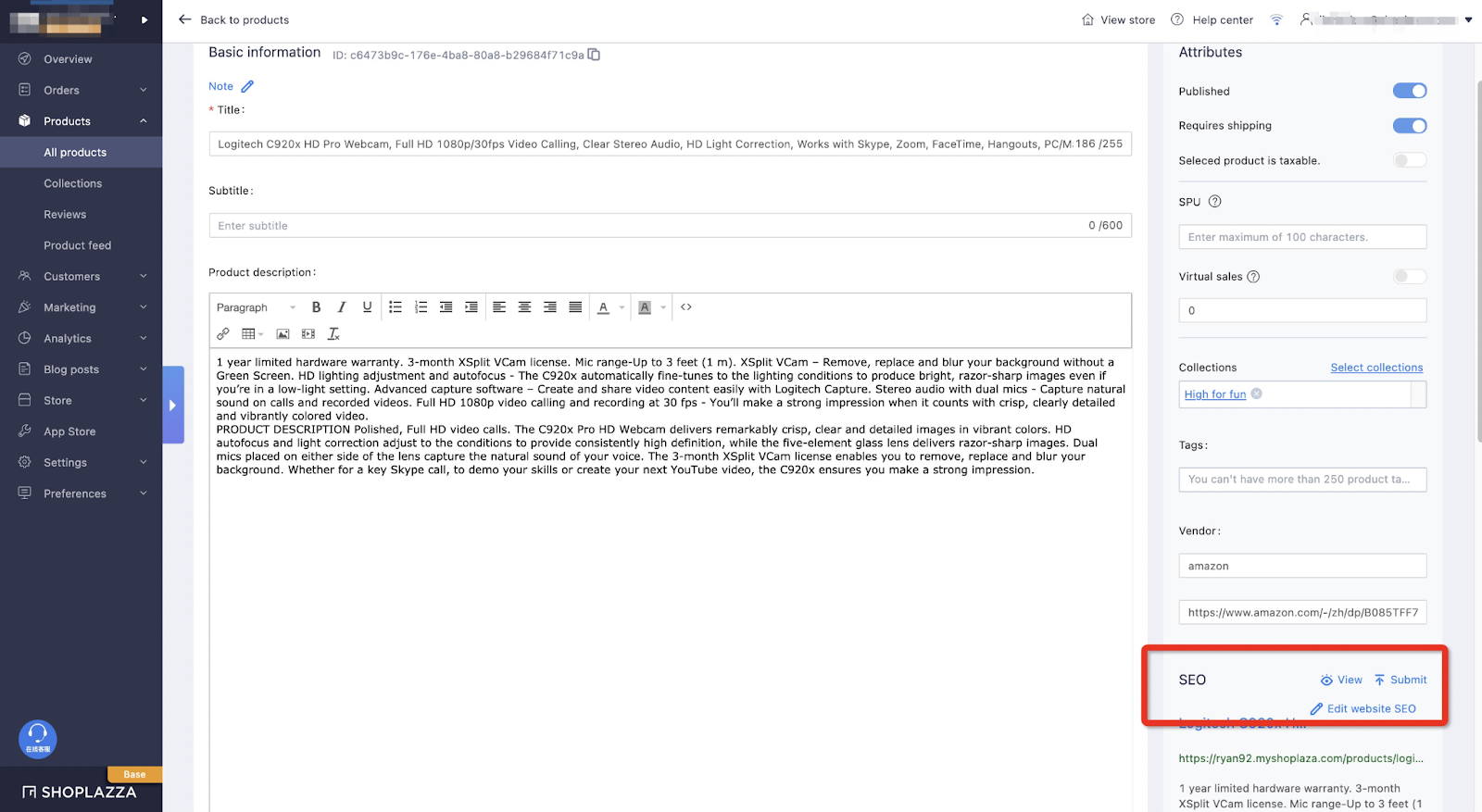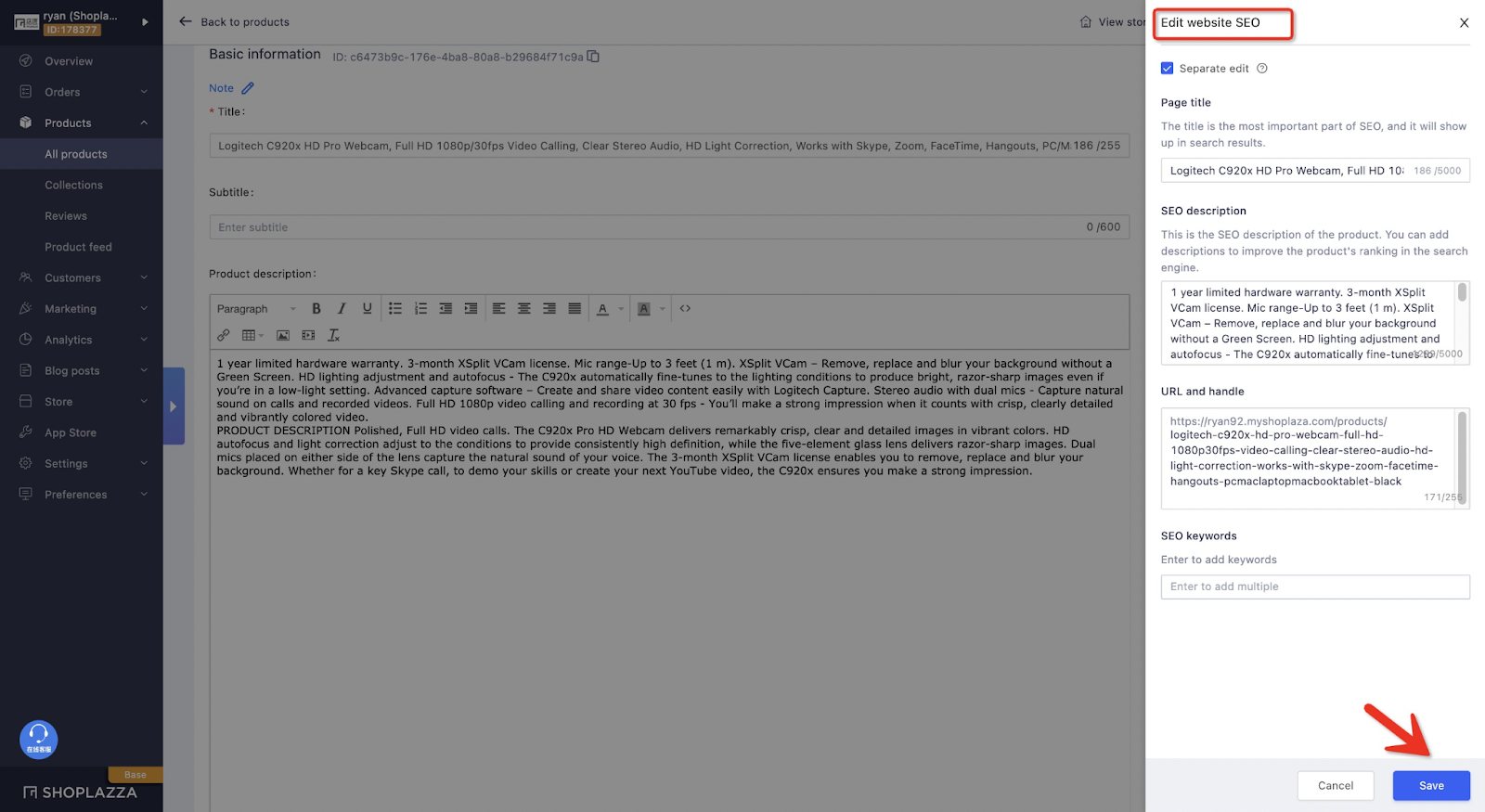 10. Campaign with manually optimized titles: The final ad campaign title combines the SPU and SKU attributes. SKUs under the same SPU can use the same SPU title because title optimization mainly focuses on the SPU title.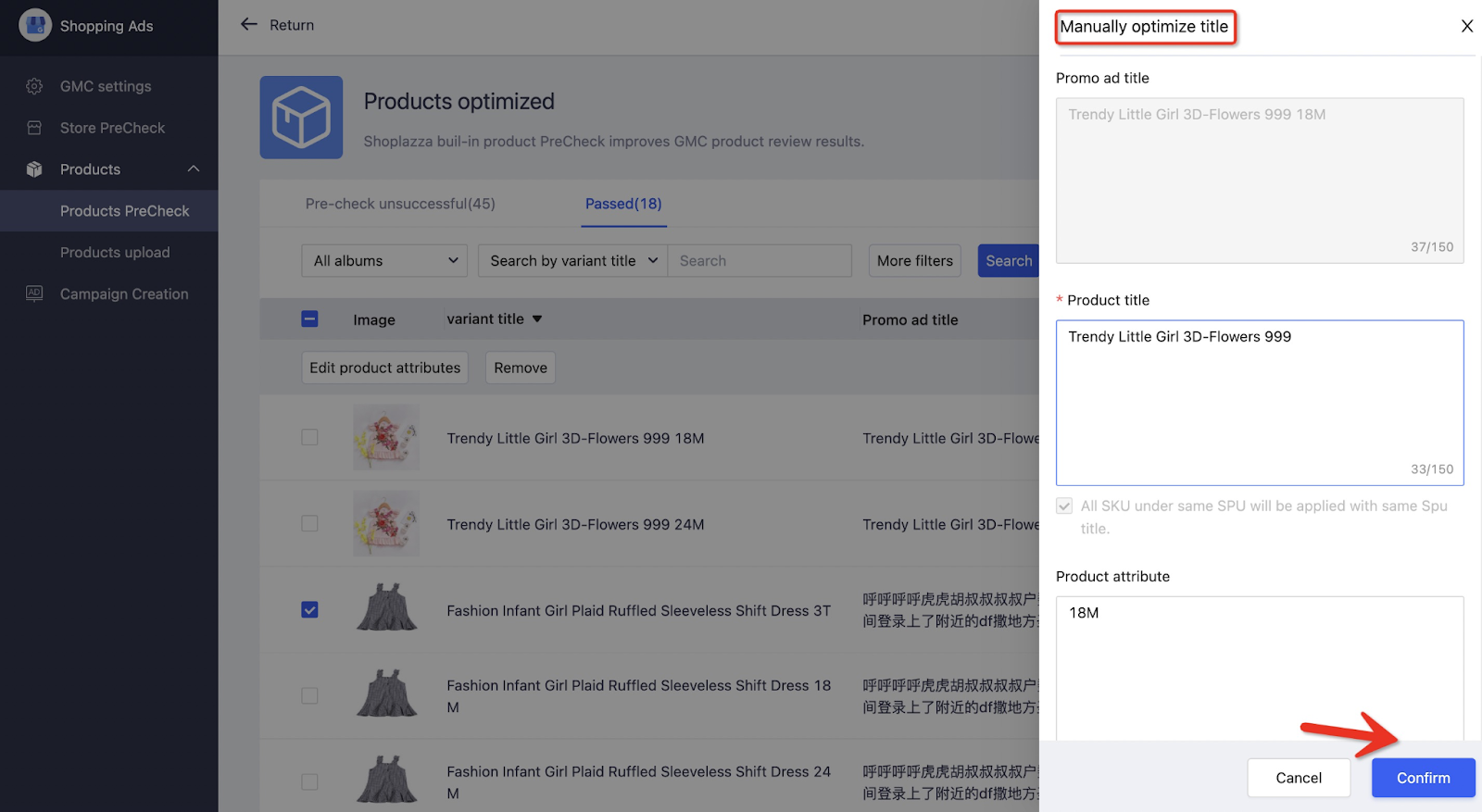 11. Users who do not need to modify the title can directly skip this step to upload products.