Understanding the impact of your advertising efforts is key to success in the digital marketplace. Google Ads conversion tracking is a powerful, no-cost tool that provides insights into customer behavior post-ad interaction. Whether a customer purchases a product, subscribes to your newsletter, or contacts your business, tracking these activities, known as conversions, is fundamental. This guide walks you through setting up a conversion action in your Google Ads account, ensuring you accurately measure and understand these key customer interactions.
Steps
1. From your Shoplazza Admin > Sales channels > Google. Switch over to the Function tab, under the Tracking section, click Conversion.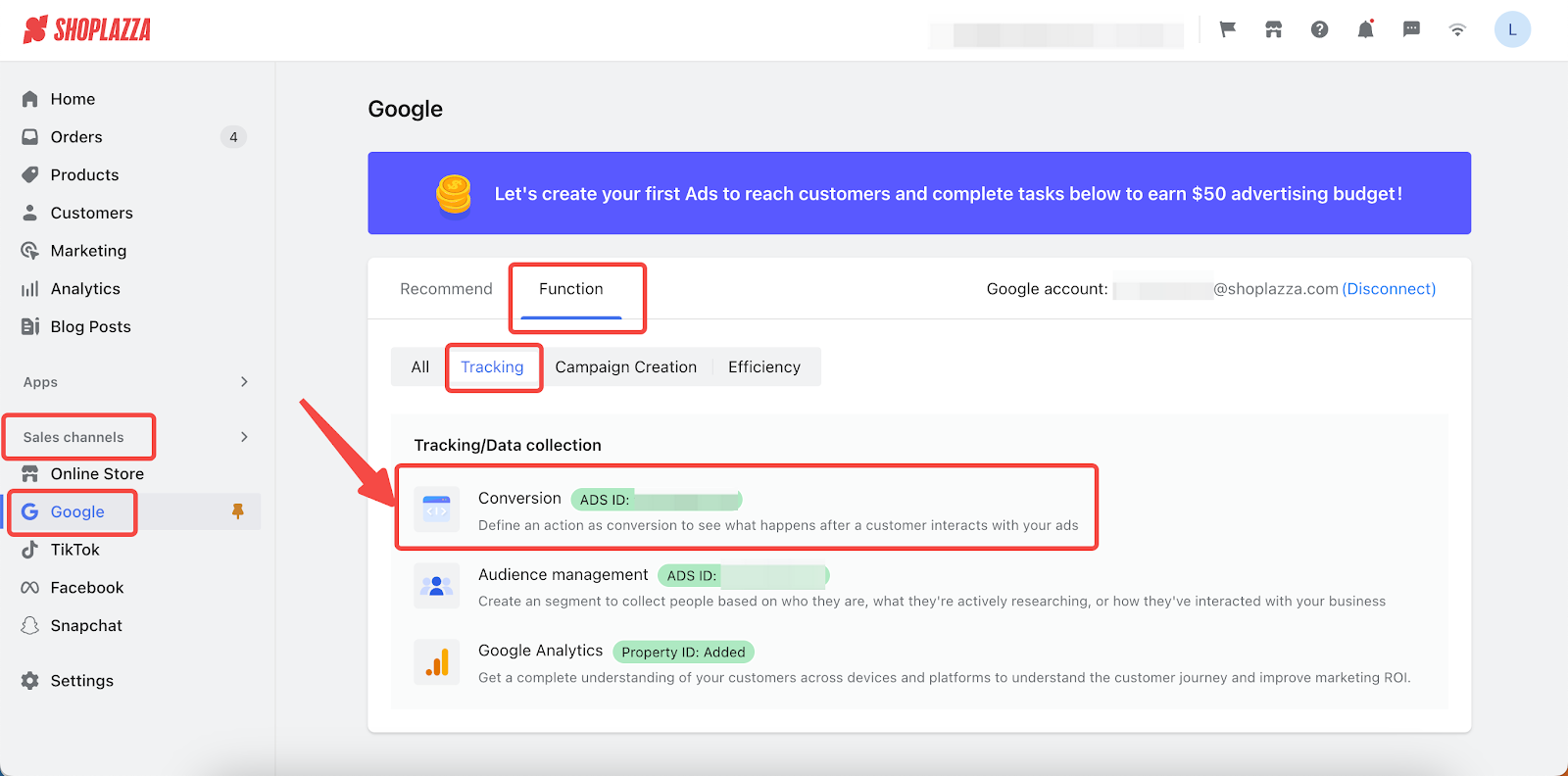 2. Here you can see the status of the conversion events. If the status shows 'Not created', click Create now.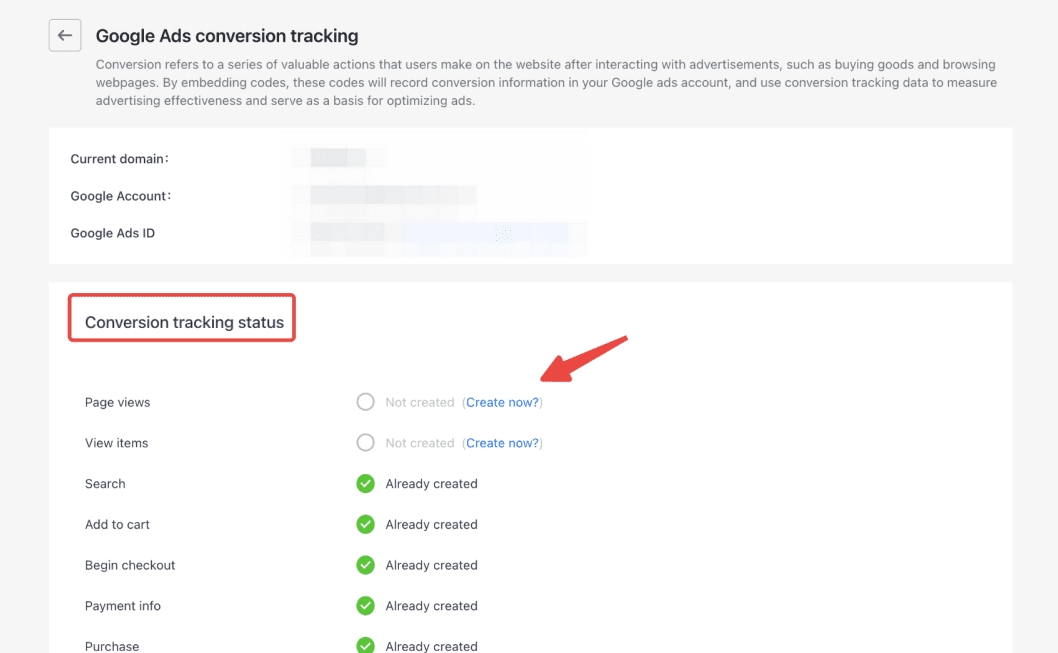 3. Here you will select your conversion tracking actions.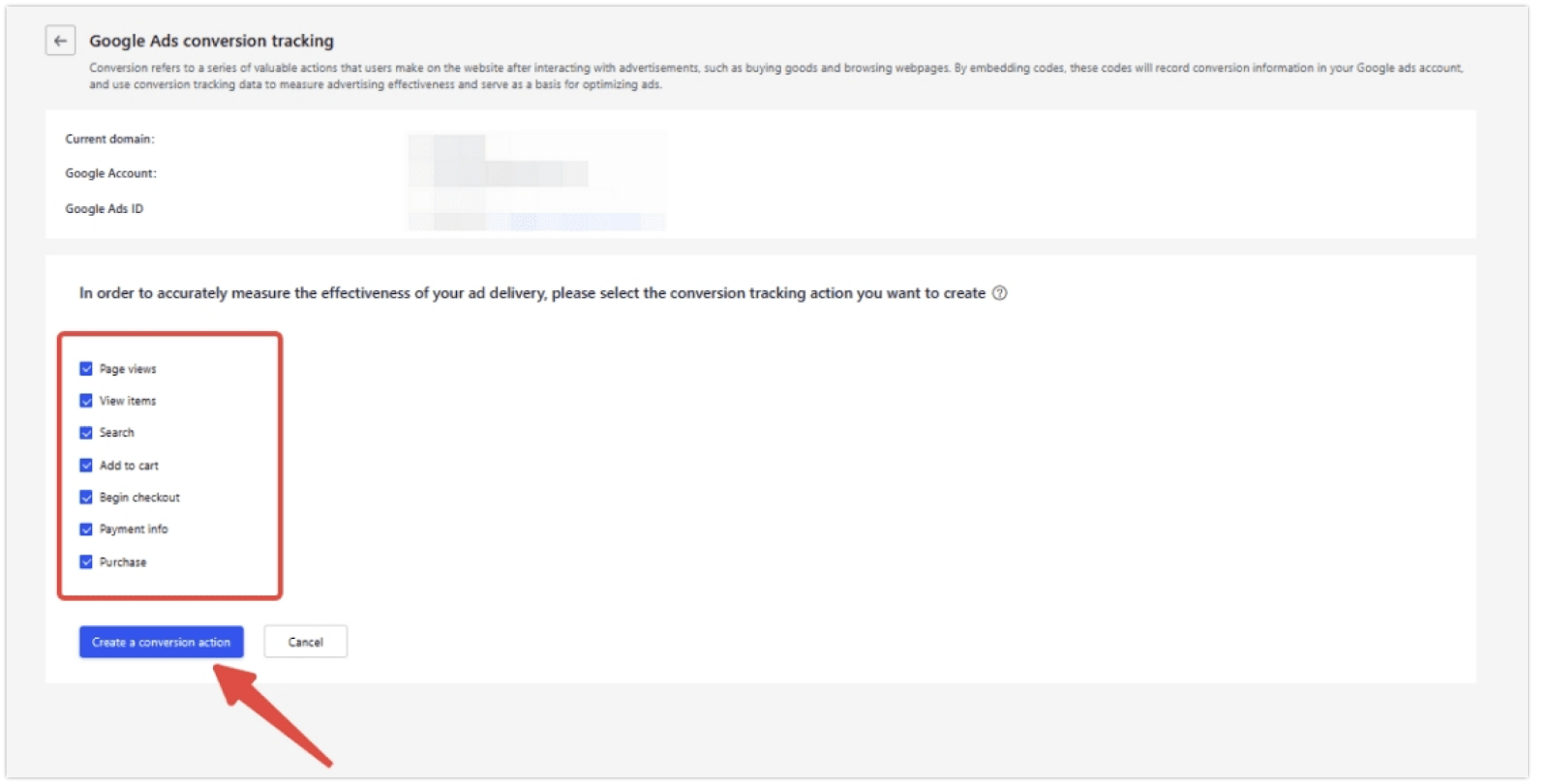 4. After creating your conversion tracking actions, sign in to your Google ads account  , under Tools & Settings, click Conversions.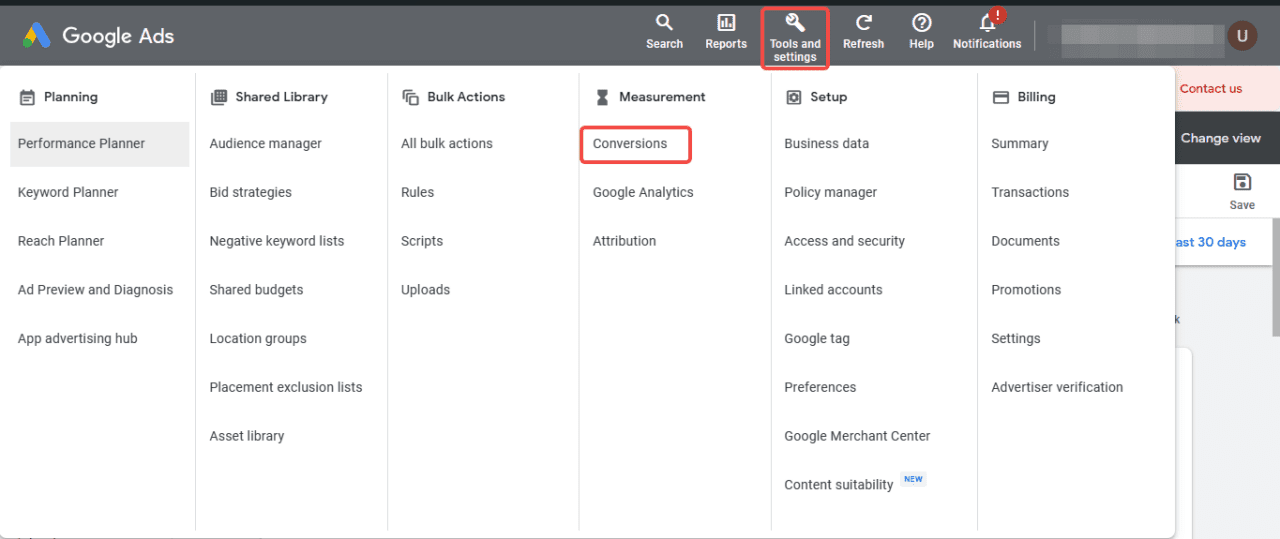 5. Here you can view the conversion tracking for all conversion actions.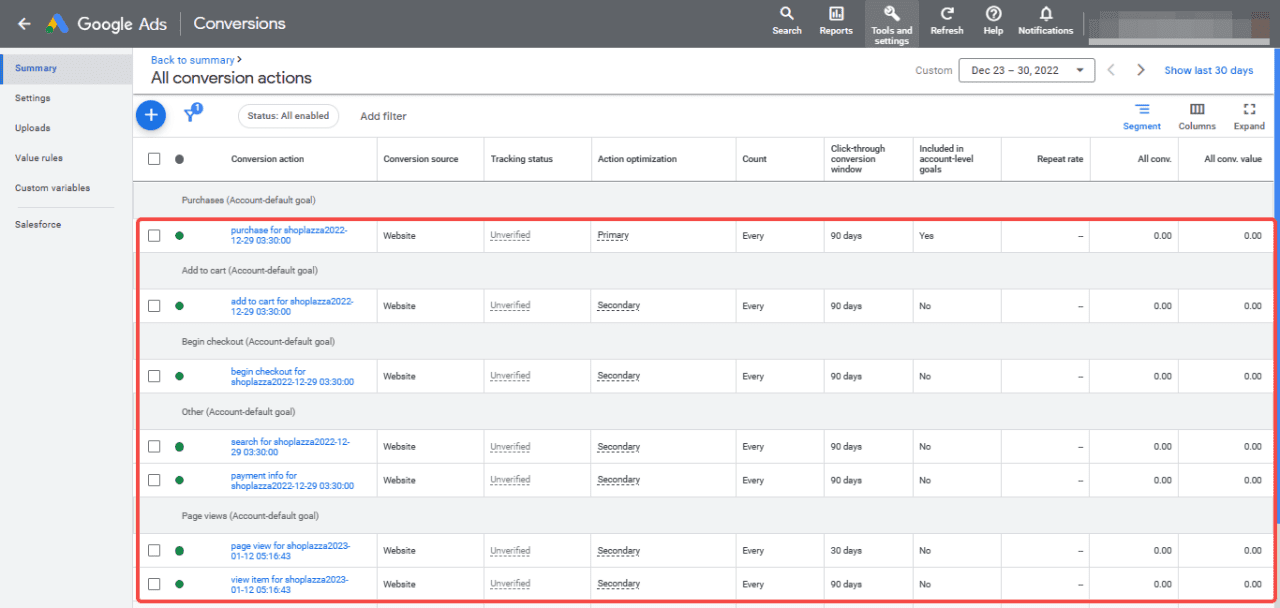 After you've set up conversion tracking, you can track your conversion actions by columns to discover how your ads lead to valuable customer actions. Google Ads can use info about past successful sales to show your ads to people who are similar to those who've bought before, so as to make your ad campaigns work better.