Conversion tracking is a free tool that shows you what happens after a customer interacts with your ads whether they purchased a product, signed up for your newsletter, called your business. When a customer completes an action that you've defined as valuable, these customer actions are called conversions. Conversion tracking starts with you creating a conversion action in your Google Ads account.
Steps
1. From your Shoplazza Admin > head over to Marketing > Google. Switch over to the Function tab and click Conversions.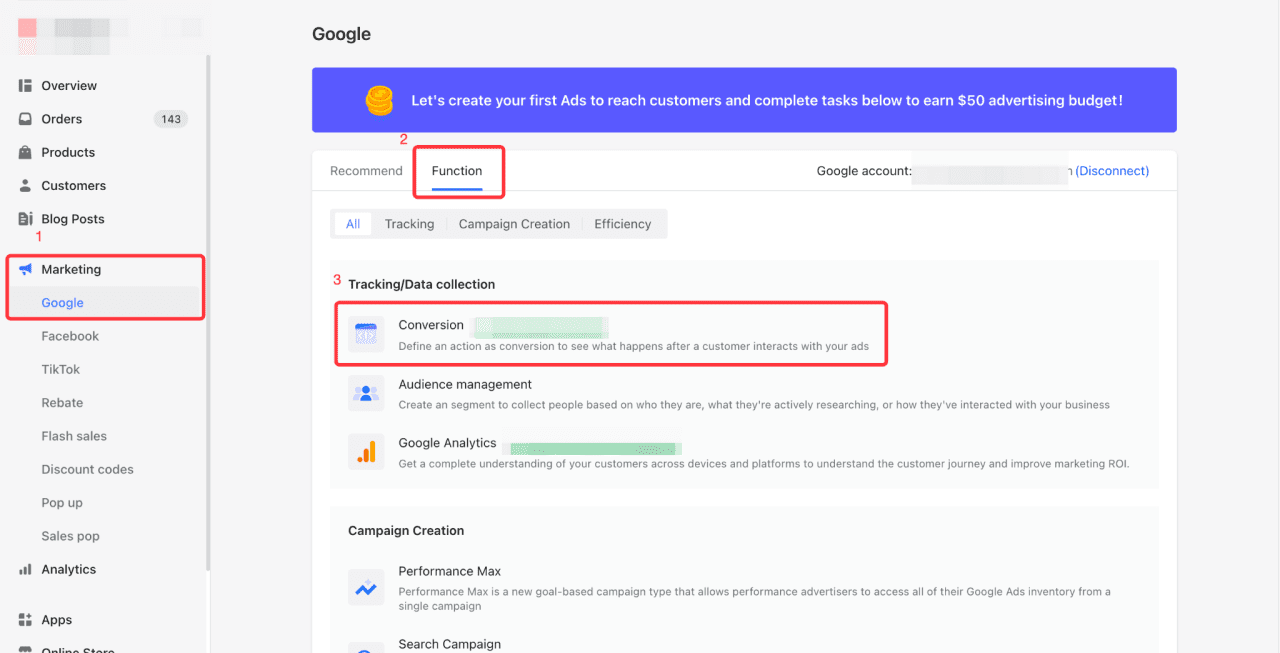 2. Here you can see the status of the conversion events. If the status is set to ''not created'', then click Create now.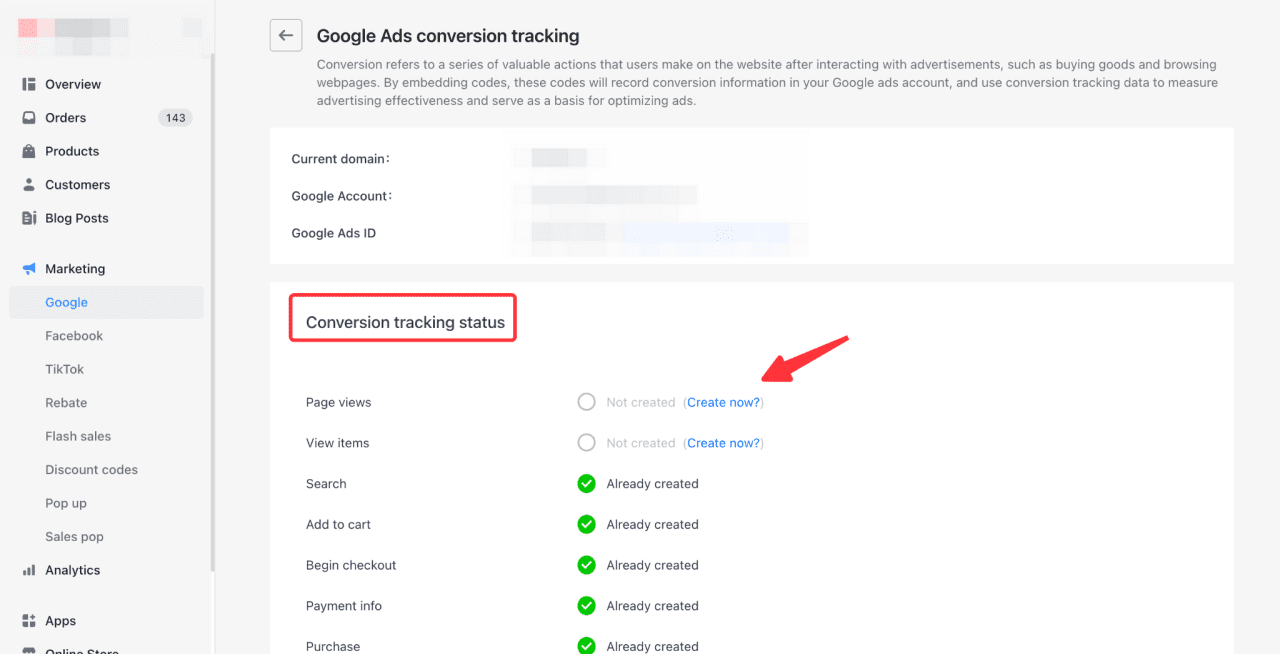 3. Here you will select your conversion tracking actions.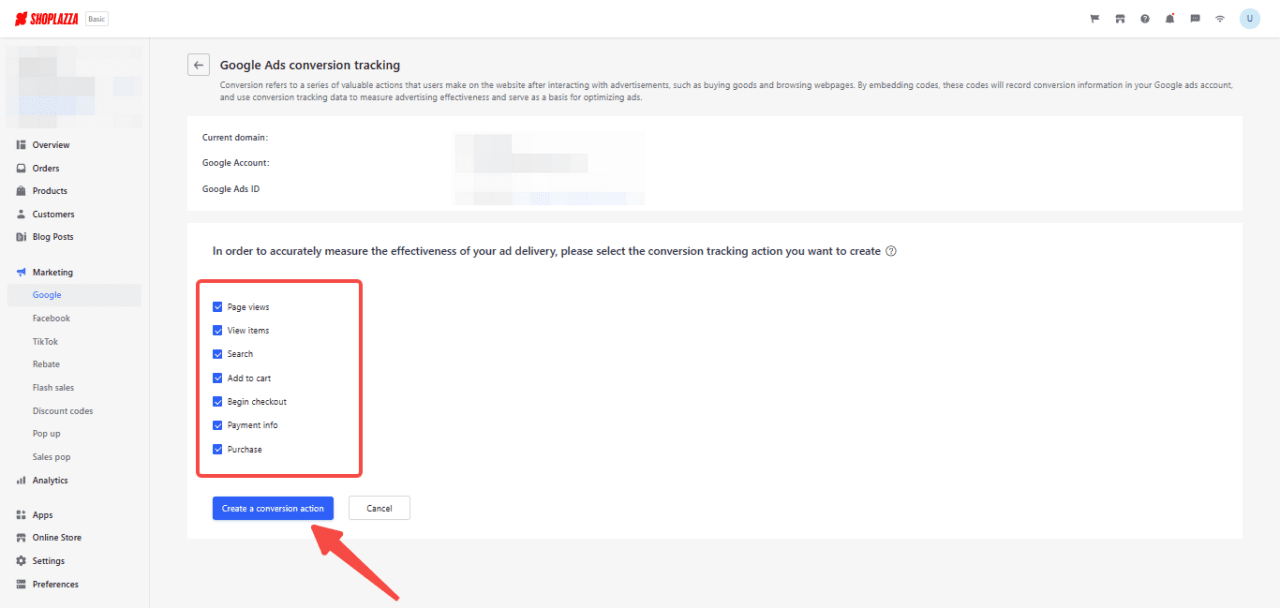 4. After creating your conversion tracking actions, sign in to your Google ads account , click Tools & Settings > Conversions.
5. Here you can see the conversion tracking for all conversion actions.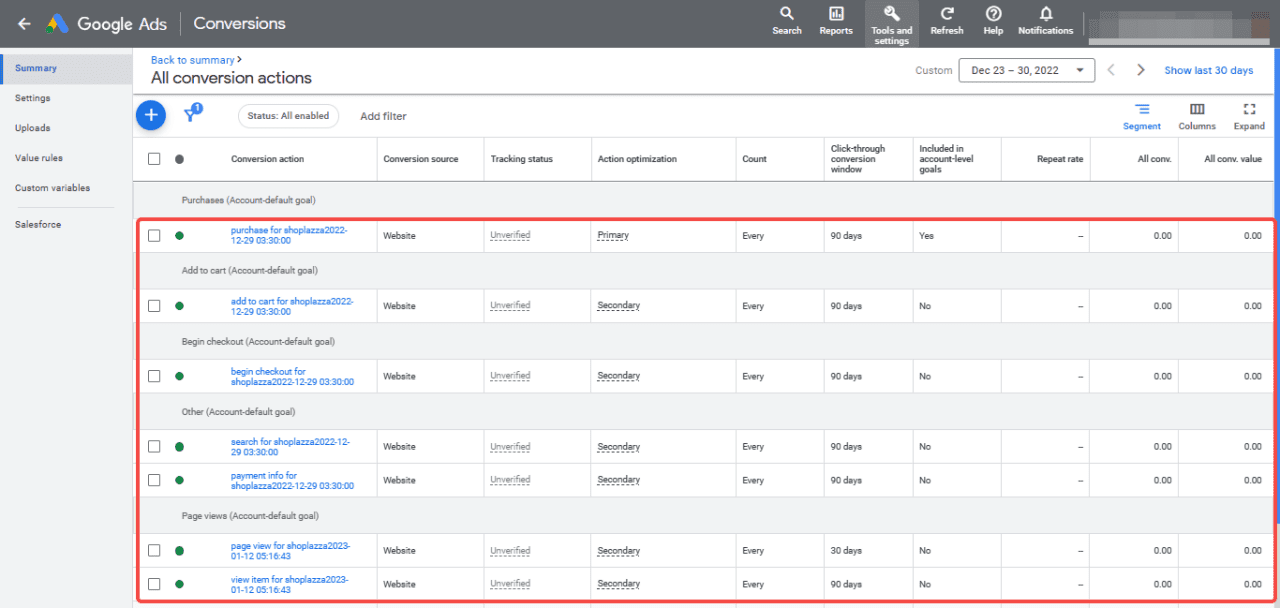 After you've set up conversion tracking, you can track your conversion actions by columns to discover how your ads lead to valuable customer actions.
Related Topics