1.Start here: SHOPLAZZA admin > Marketing > Google > Function > Conversion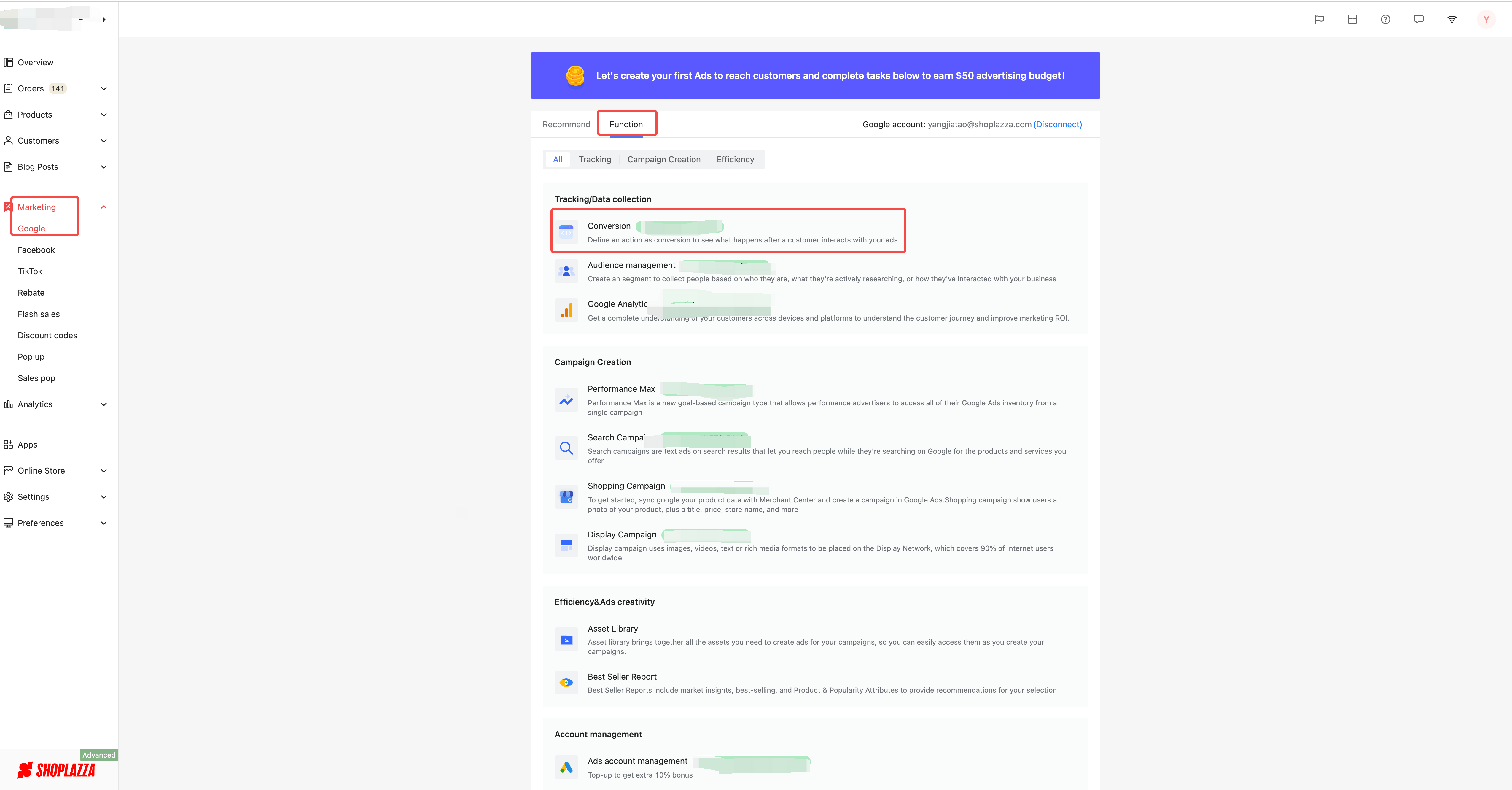 2. Link an existing Google Ads account and click Confirm to bind account.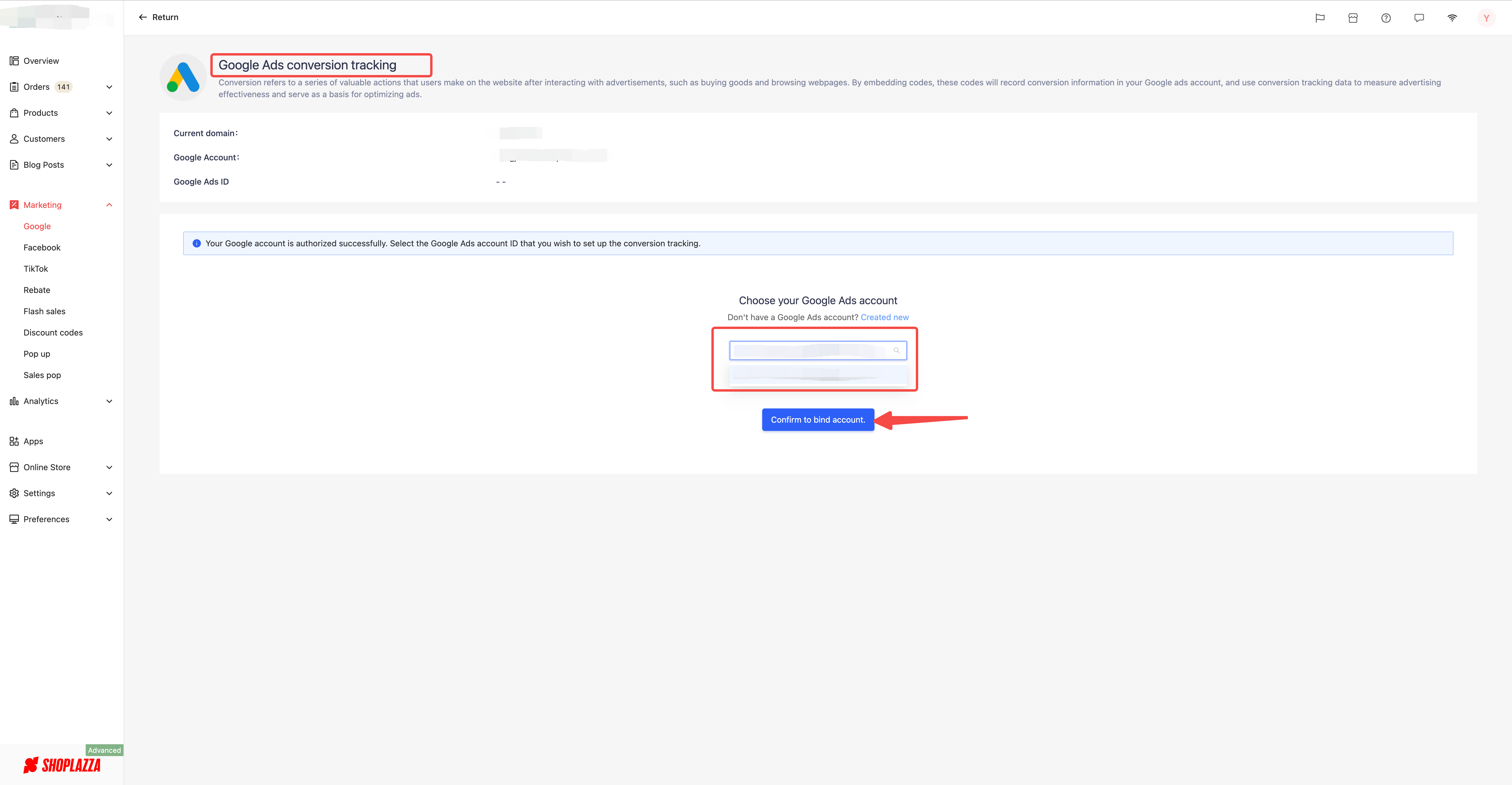 3. Check the critical conversion events that you want to track and click Create a conversion action.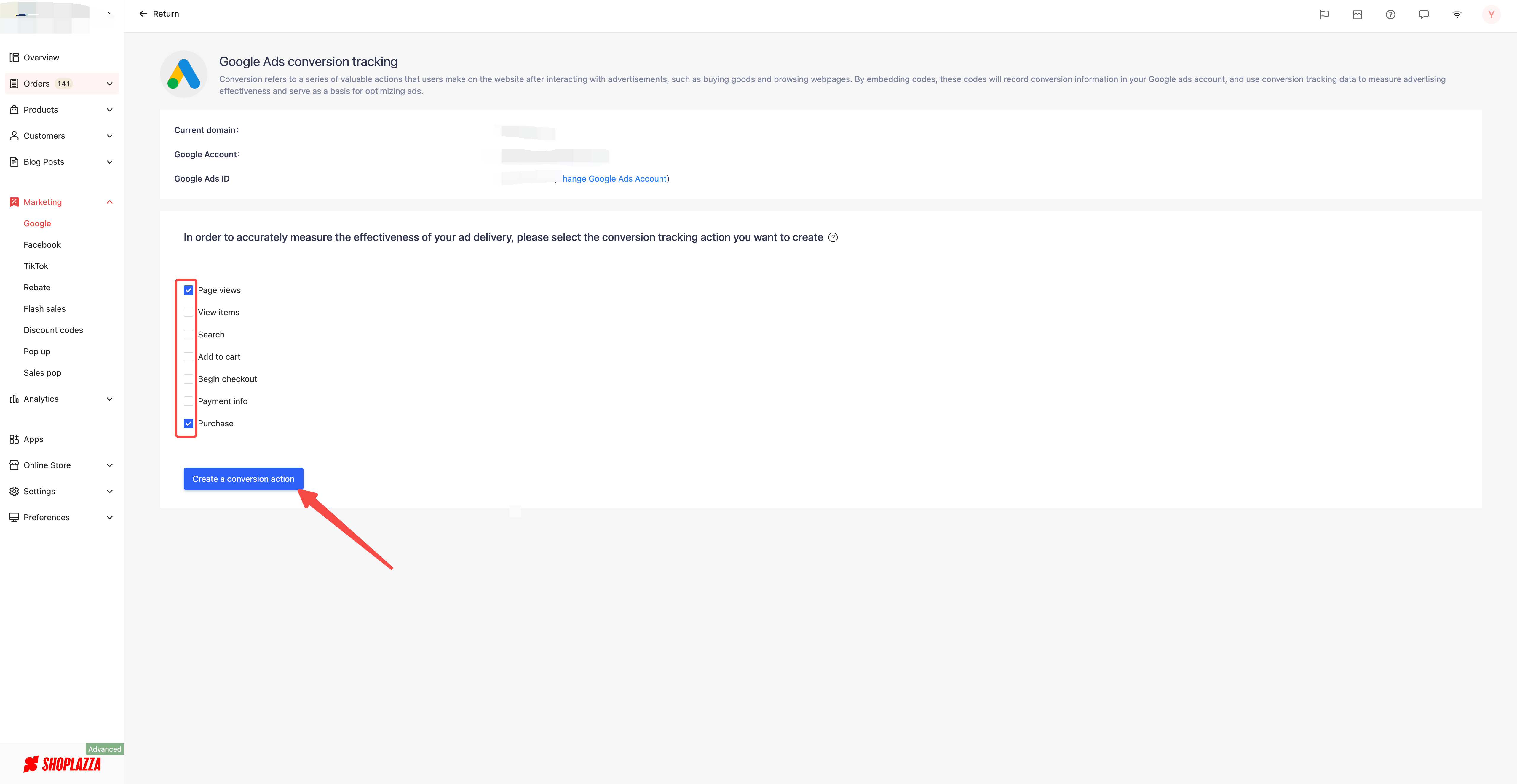 4. Go to Google Ads, click in the upper-right corner: Tools and Settings > Measure > Conversion, you can see the conversion tracking.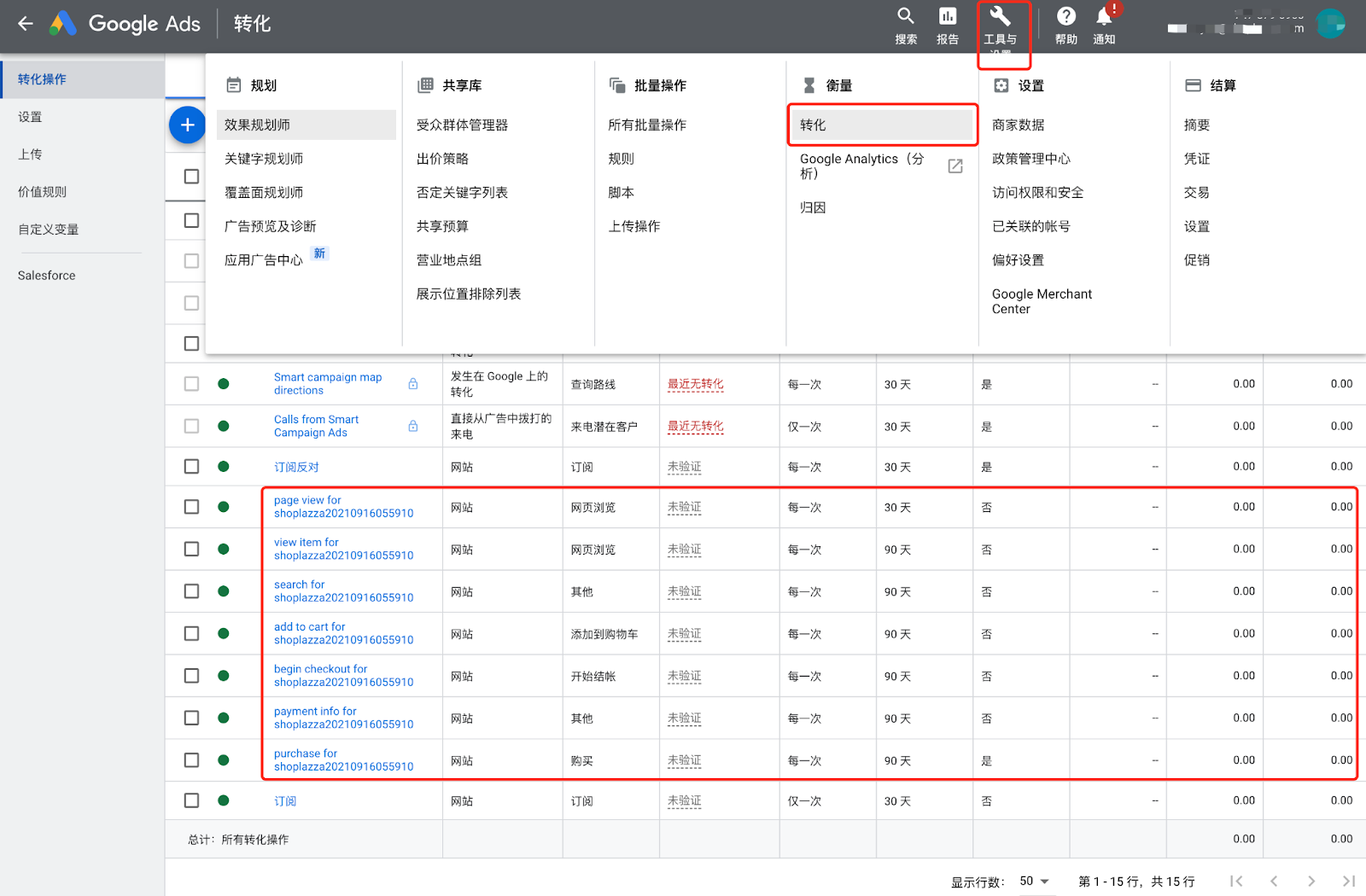 Google Ads conversion tracking vs. GA global site tracking:

Google Ads conversion tracking is more targeted; it's a tracking code designed to measure whether an Ad is reaching a specific goal. It has more accurate attribution and timely reporting, while GA is more focused on awebsite's overall status.

The conversion tracking created in Google Ads is a separate event tracking. To compensate for global tracking incompleteness, users can set up a series of events as needed and use them as conversion events. You can track customized events as well as your website's overall status.

SHOPLAZZA's Google Ads conversion tracking tool dramatically simplifies a tedious process, improves efficiency, and provides ease of use. You can create a Google Ads conversion tracking code with one click and select any critical events you want to track. You don't need to insert tracking codes generated by Google Ads.