Google Analytics global site tracking enables you to track user behavior across all their websites and subdomains. This allows you to gain a complete view of user engagement across their online presence, which can help inform marketing strategies and website optimization efforts. With global site tracking, businesses can track user behavior across websites that are available in different languages. This can help businesses identify which languages are most popular with their users and tailor their marketing efforts accordingly.
Steps
1. From your Shoplazza Admin > Marketing > Google > switch to the Function tab and click Google Analytics.
2. Under Google Analytics 4, you will select Google Analytics property ID or data stream ID that you want to add to the website. If you don't have a property ID set up, click Create now.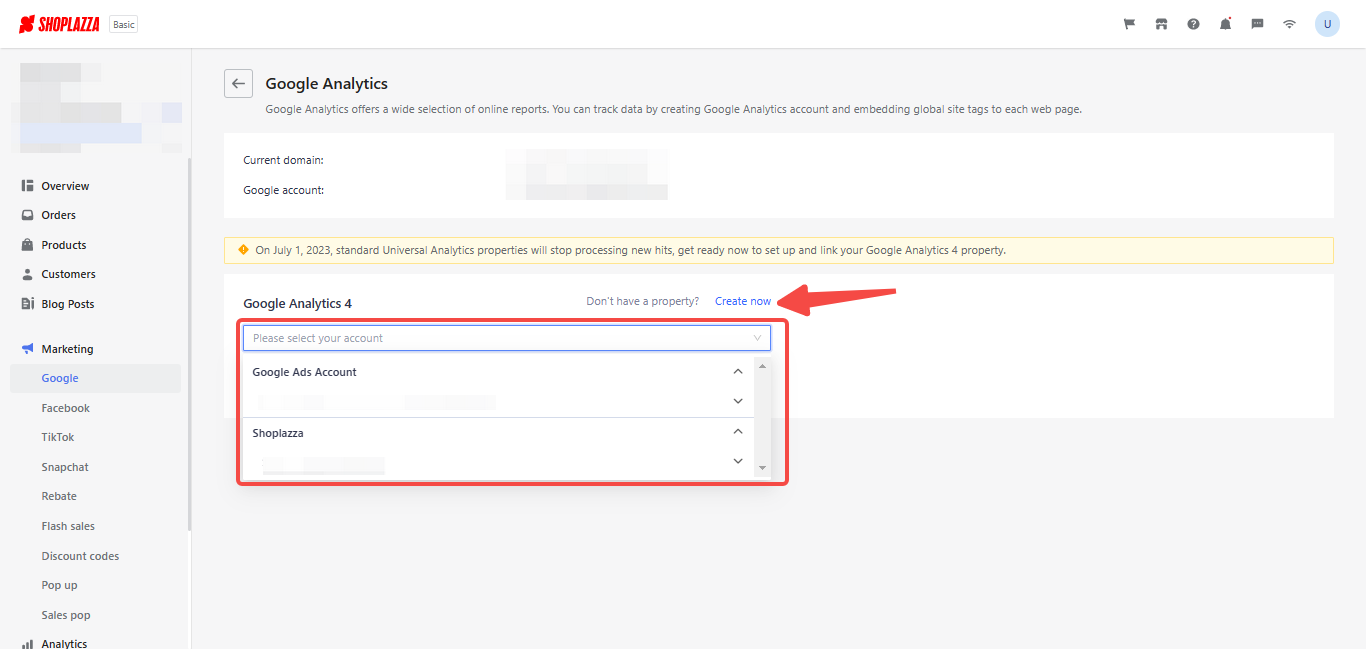 3. After selecting the property ID, click Link.
Note
The new GA 4 tracking code is included in the data stream under the property ID, so the data stream ID also needs to be added.
4. Once Google Analytics is Linked and Global site tags are embedded successfully, you can click View data to access Google Analytics and view website data.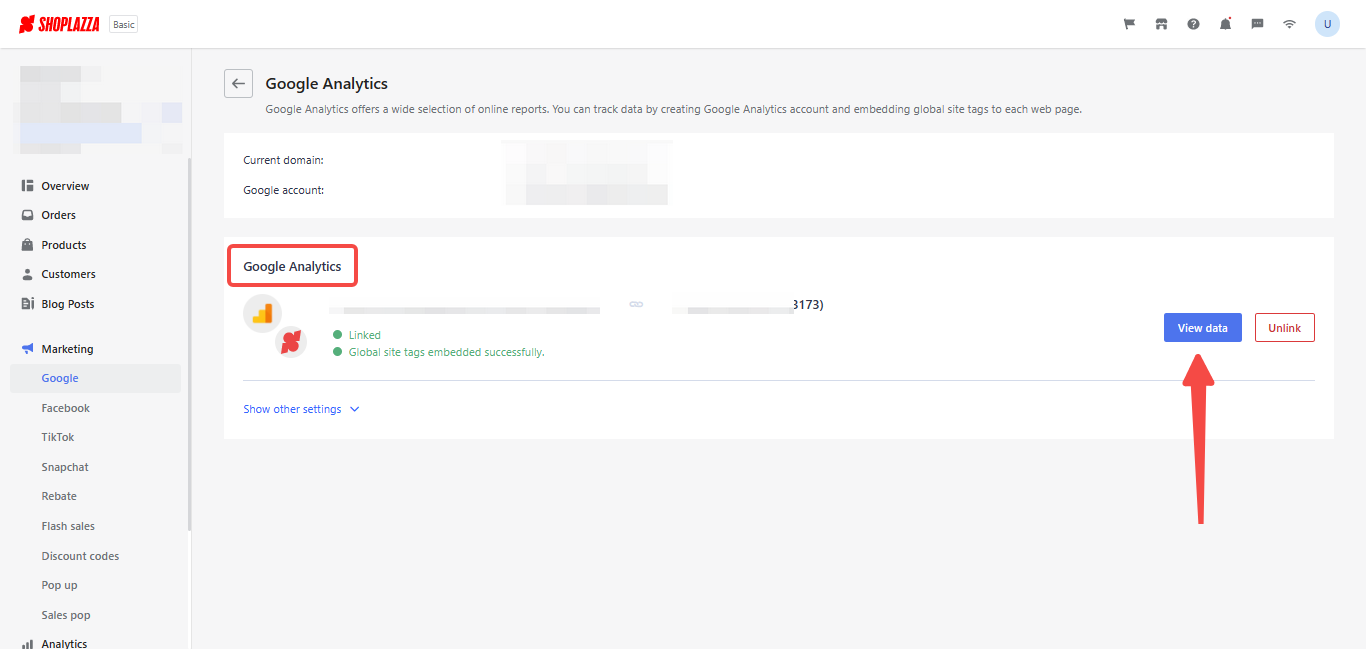 Google Analytics global site tracking can provide you with a more comprehensive view of your online presence, enabling you to make data-driven decisions and optimize your website for improved performance.
Related Topics