The click-to-generate service term template is convenient for users to modify the recommended template, saving you the time and energy of making and editing policies. Follow the instructions to edit and link the template to improve your advertising efficiency and success.
1. Entry: Shoplazza admin Marketing > Google > Function > Shopping Campaign > Store Precheck > Click to generate service term templates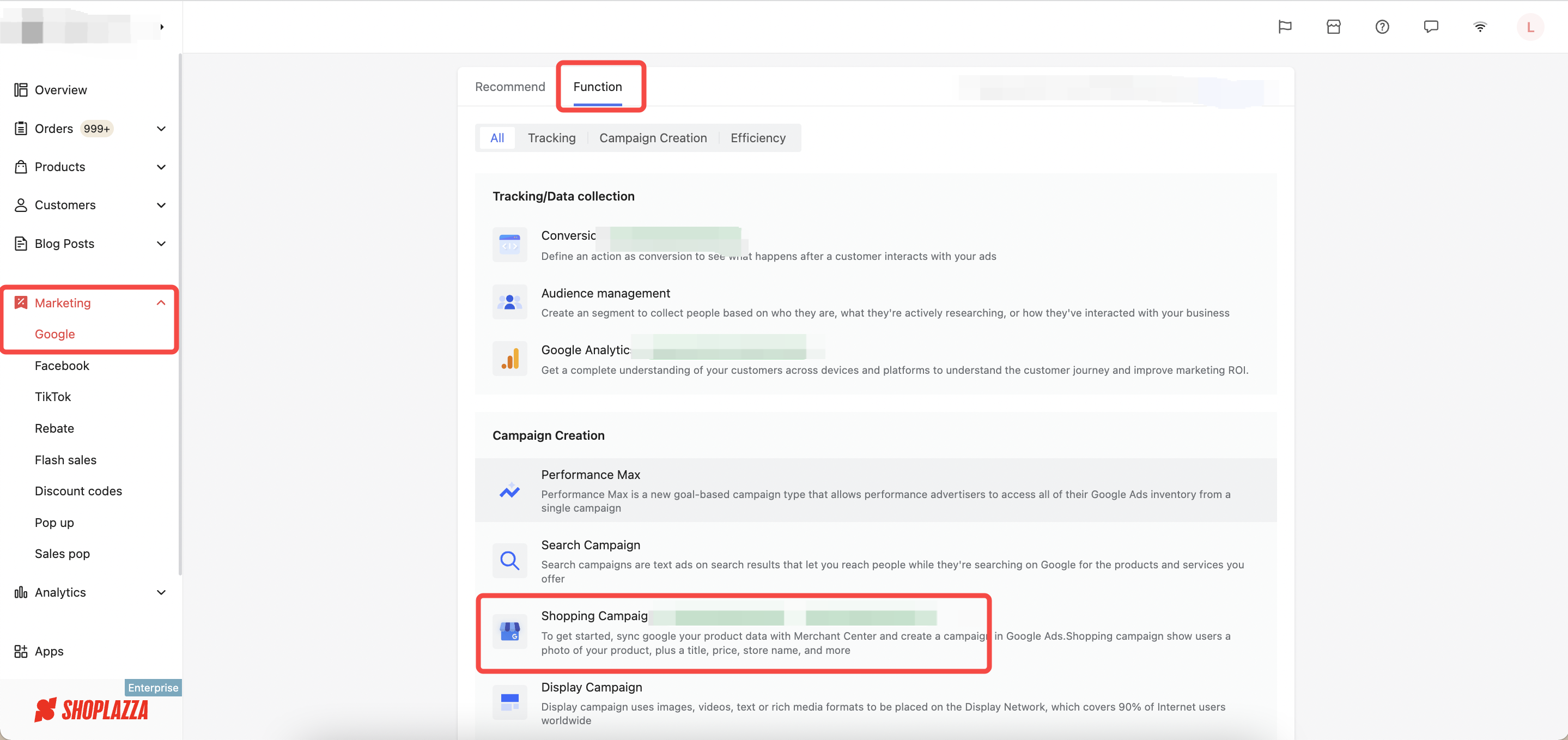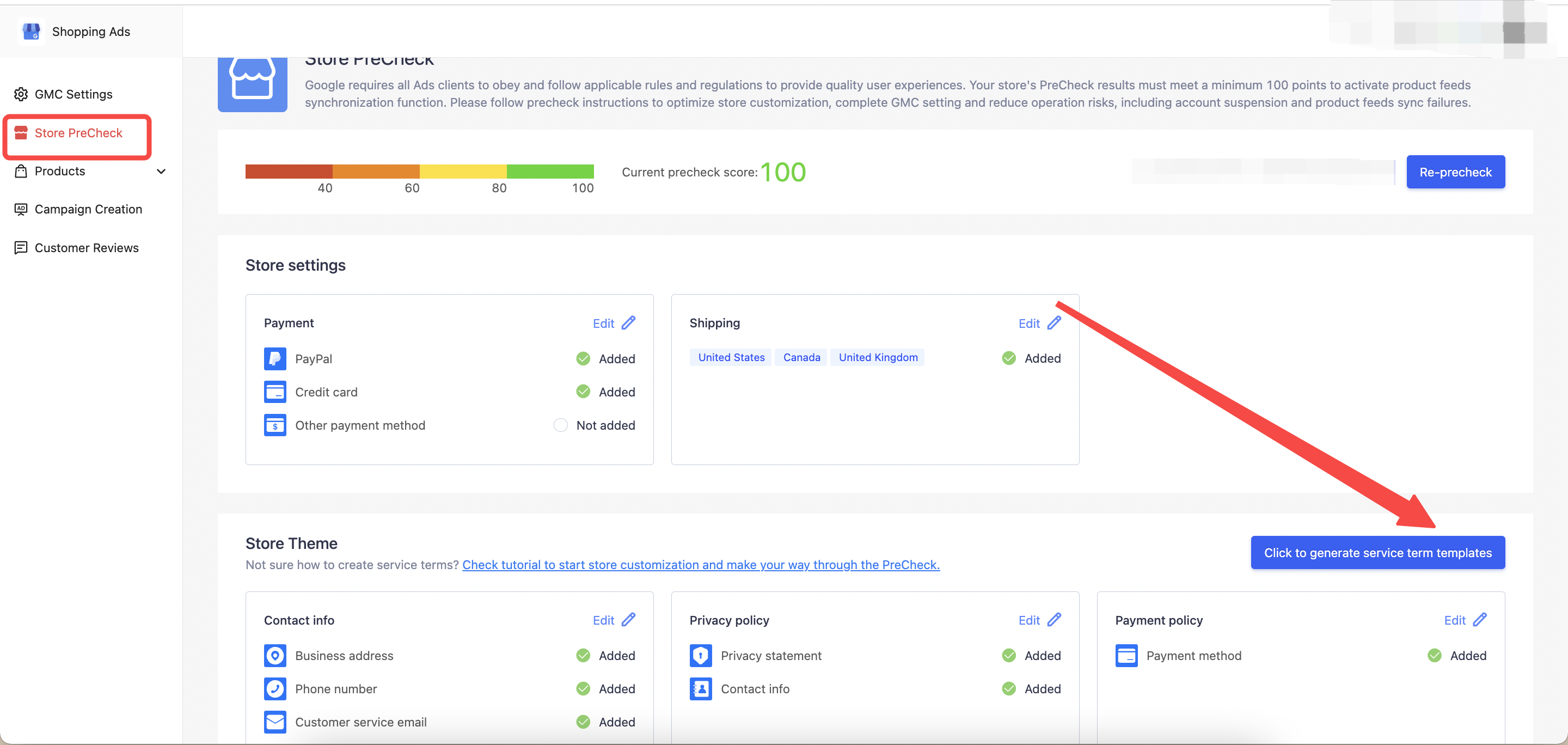 2.Back to Store > Navigation, you will find the Google service term template has been automatically generated. You can reuse the service terms navigation from this menu in standard menus, or you can add other desired navigation to the Google service term template.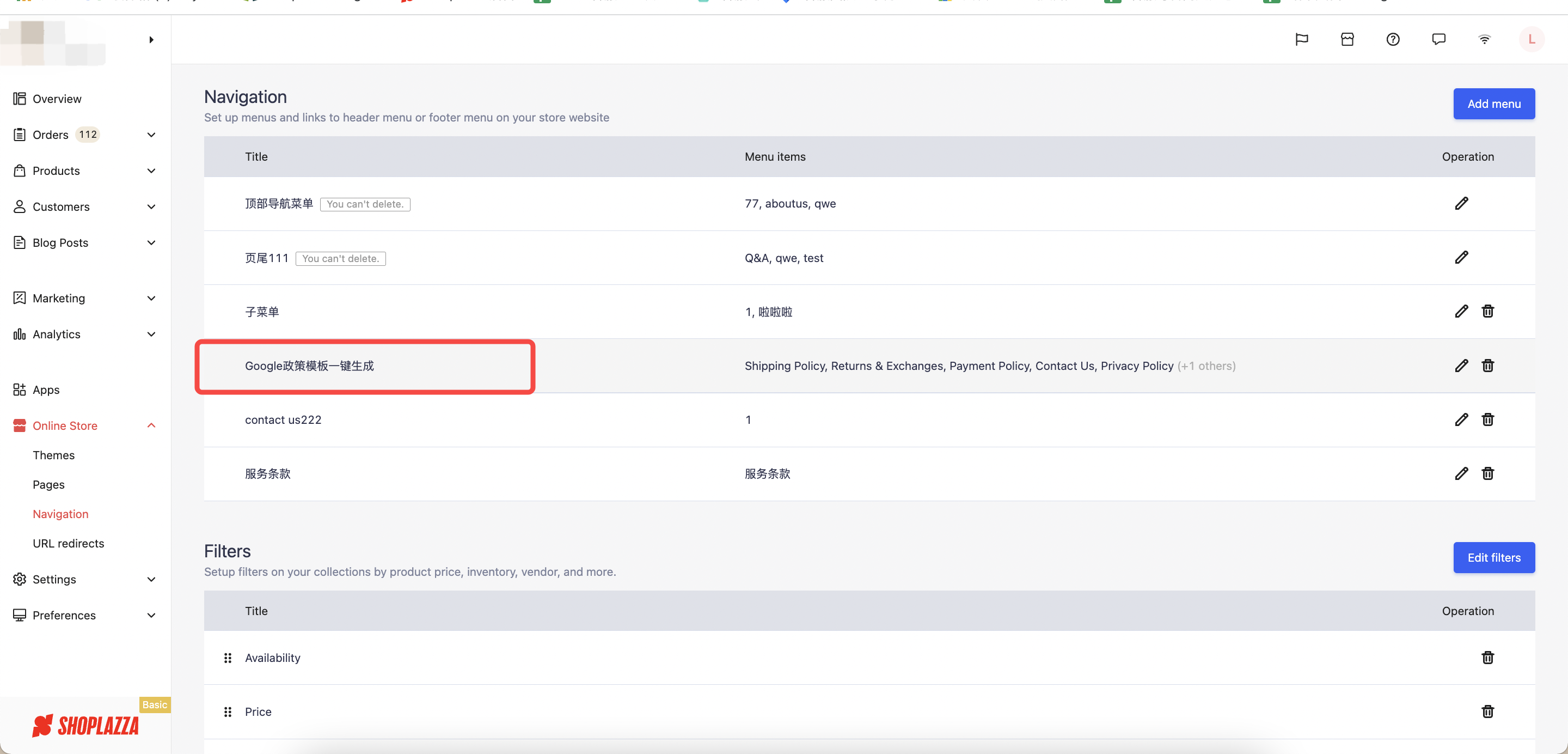 3. Go to Store > Page to click on any service term. You need to replace the contents in red font with your store information based on the recommended template. You can also add additional terms.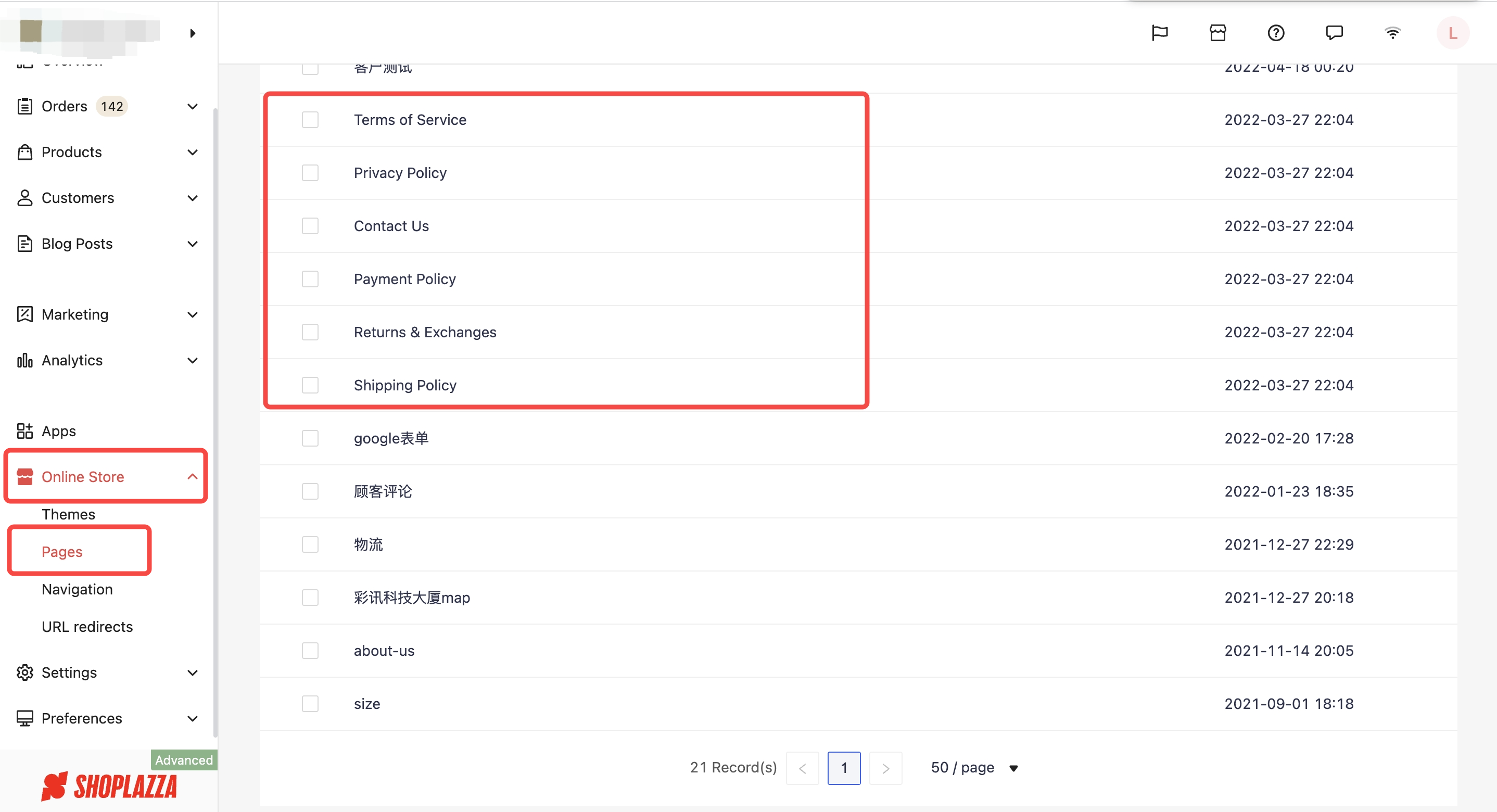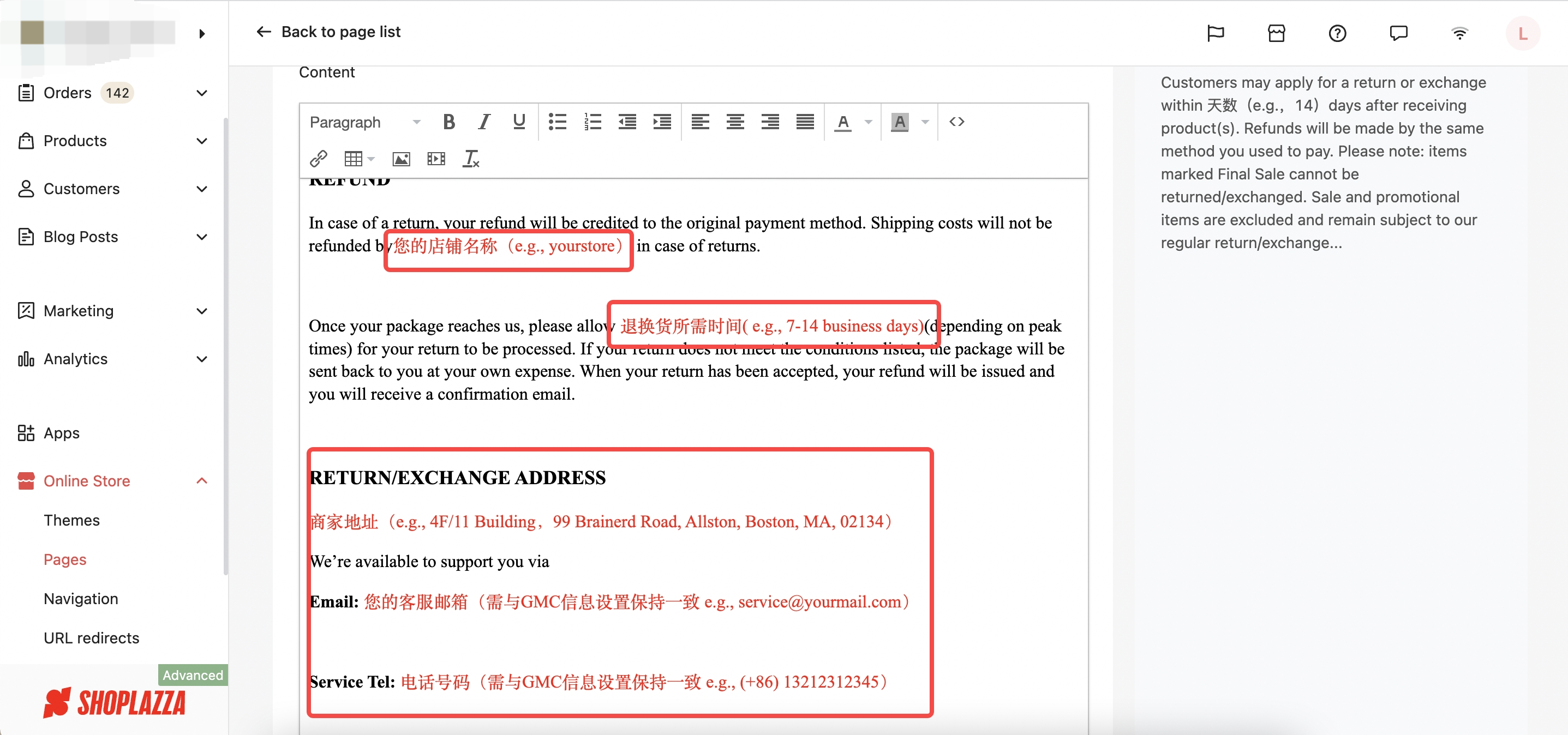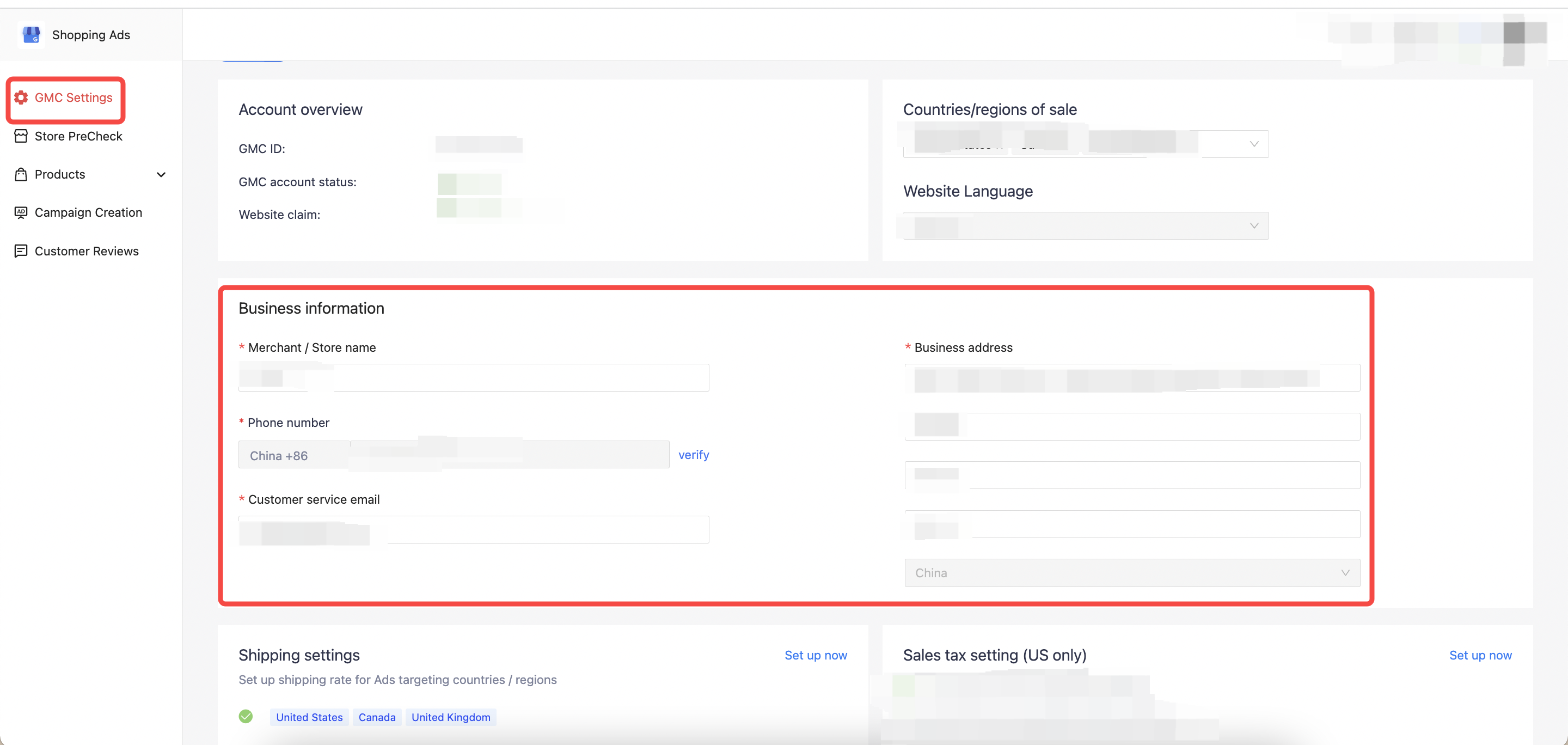 4. After modifying and replacing the terms and contents of the pages, go back to Store> Theme to link the Navigation.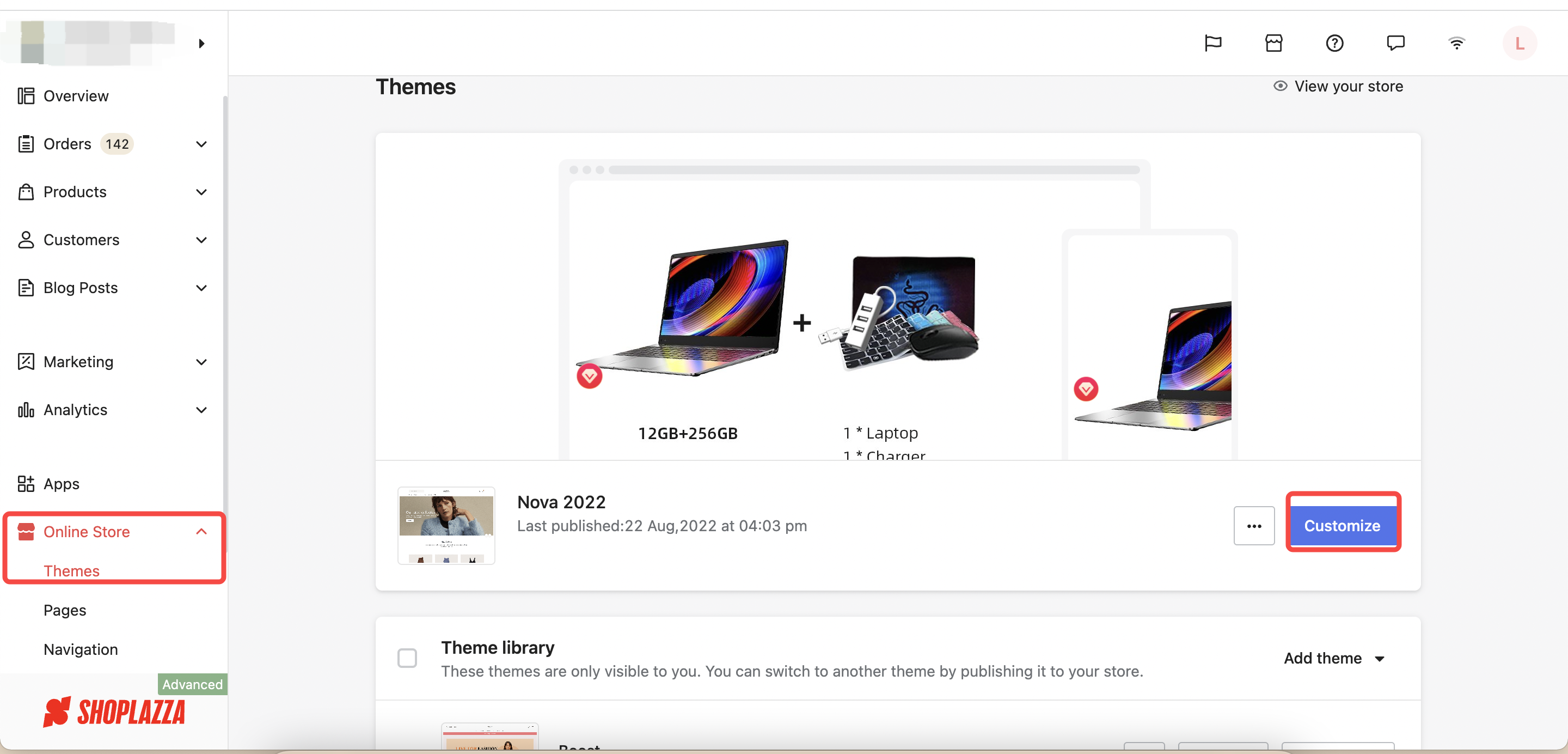 5. Replace the Navigation with configured Google navigation or other customized navigation that reuses Google menu content. Entry: Page Settings > Footer > Content > Menu link > Change.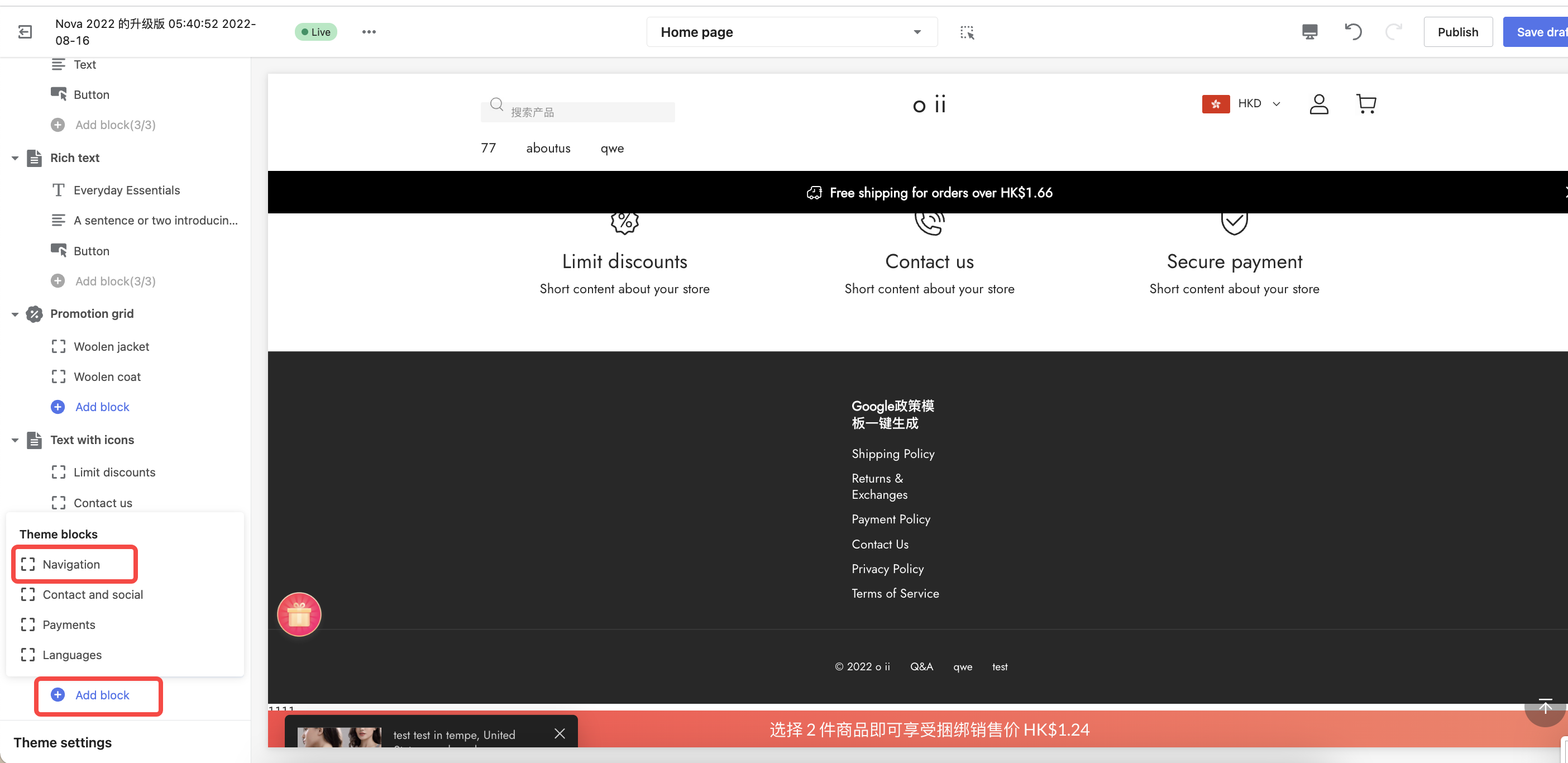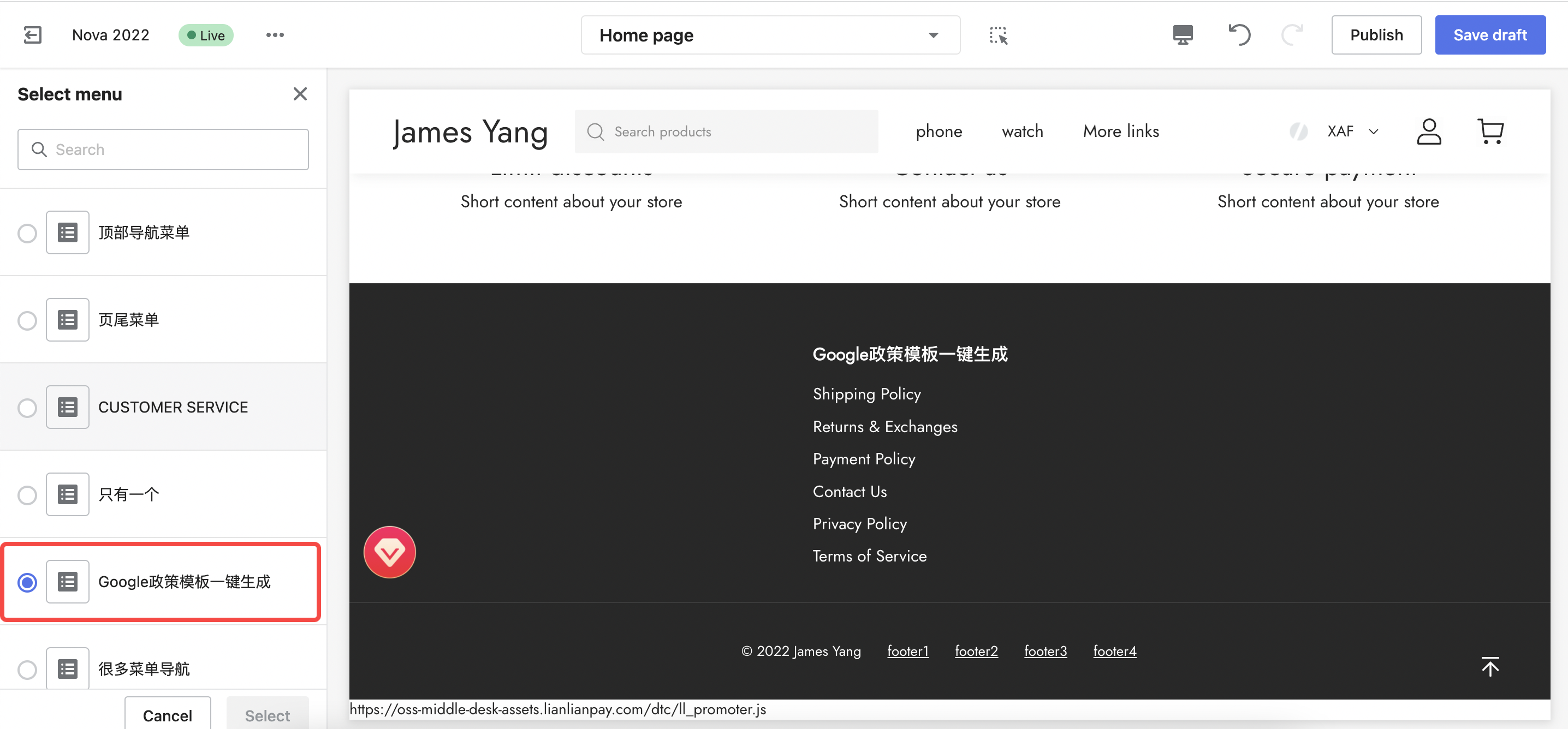 6. The final display is shown below. Click the terms to view.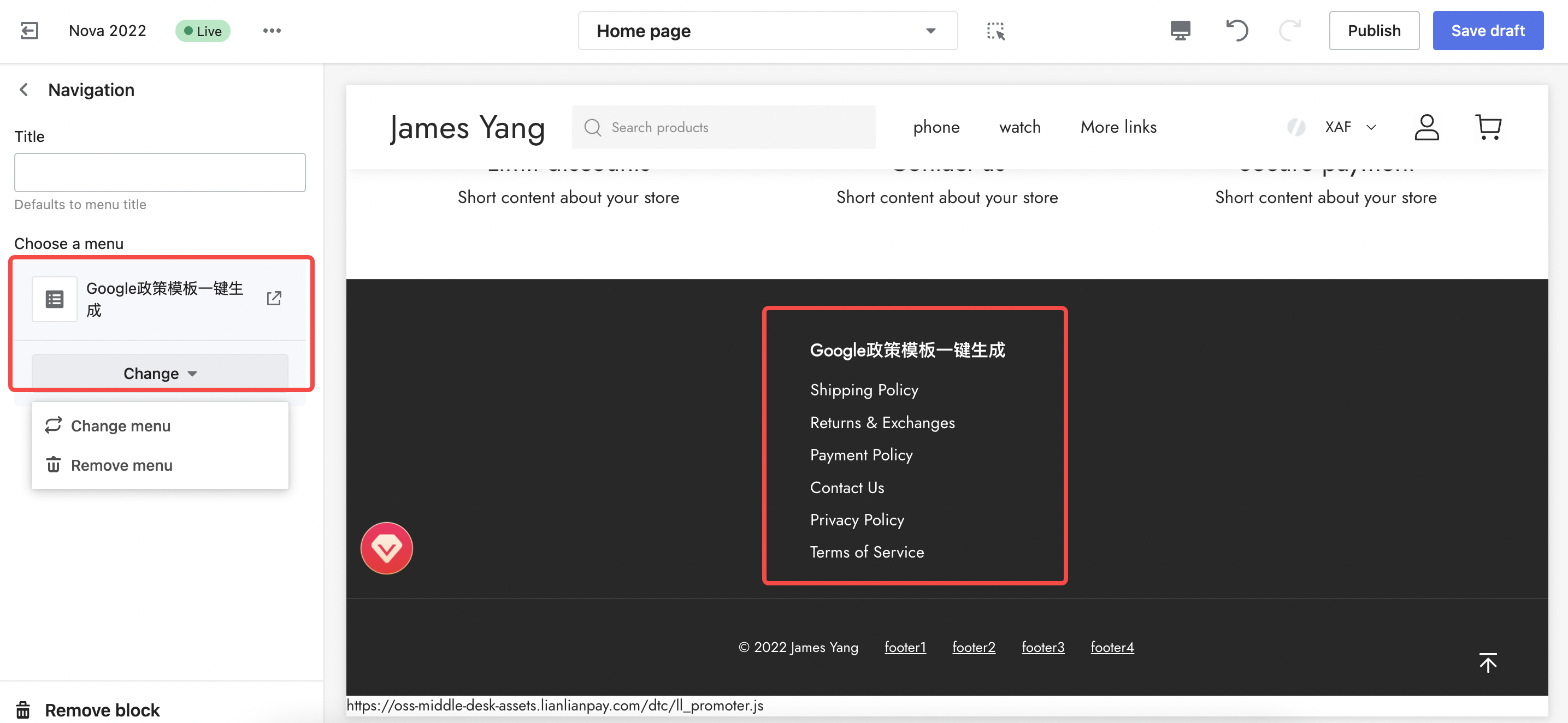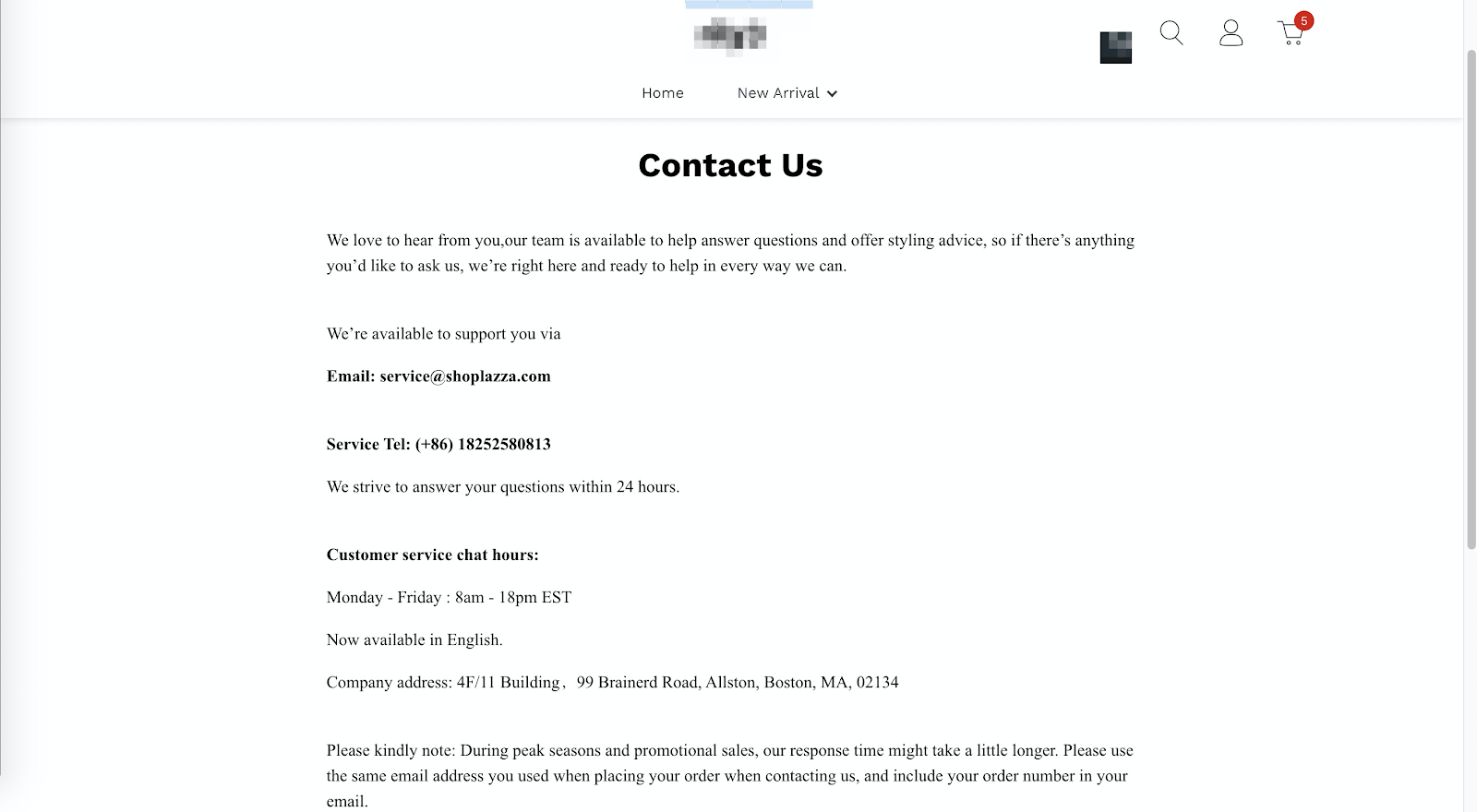 Certain information, such as the merchant's phone number and email, must be consistent with GMC information Settings.

The phone number, customer service email, and exact address specified in the Google Merchant Center settings must be consistent with the information specified in the service terms on the website.