Suppose a merchant wants to launch a shopping ad successfully. In that case, they need to fill in the relevant merchant information, the target country and set the corresponding shipping cost/sales tax (only the US is currently supported) on the GMC platform.
1. Start here: Shoplazza admin > Marketing > Google > Function > Shopping Campaign > GMC Settings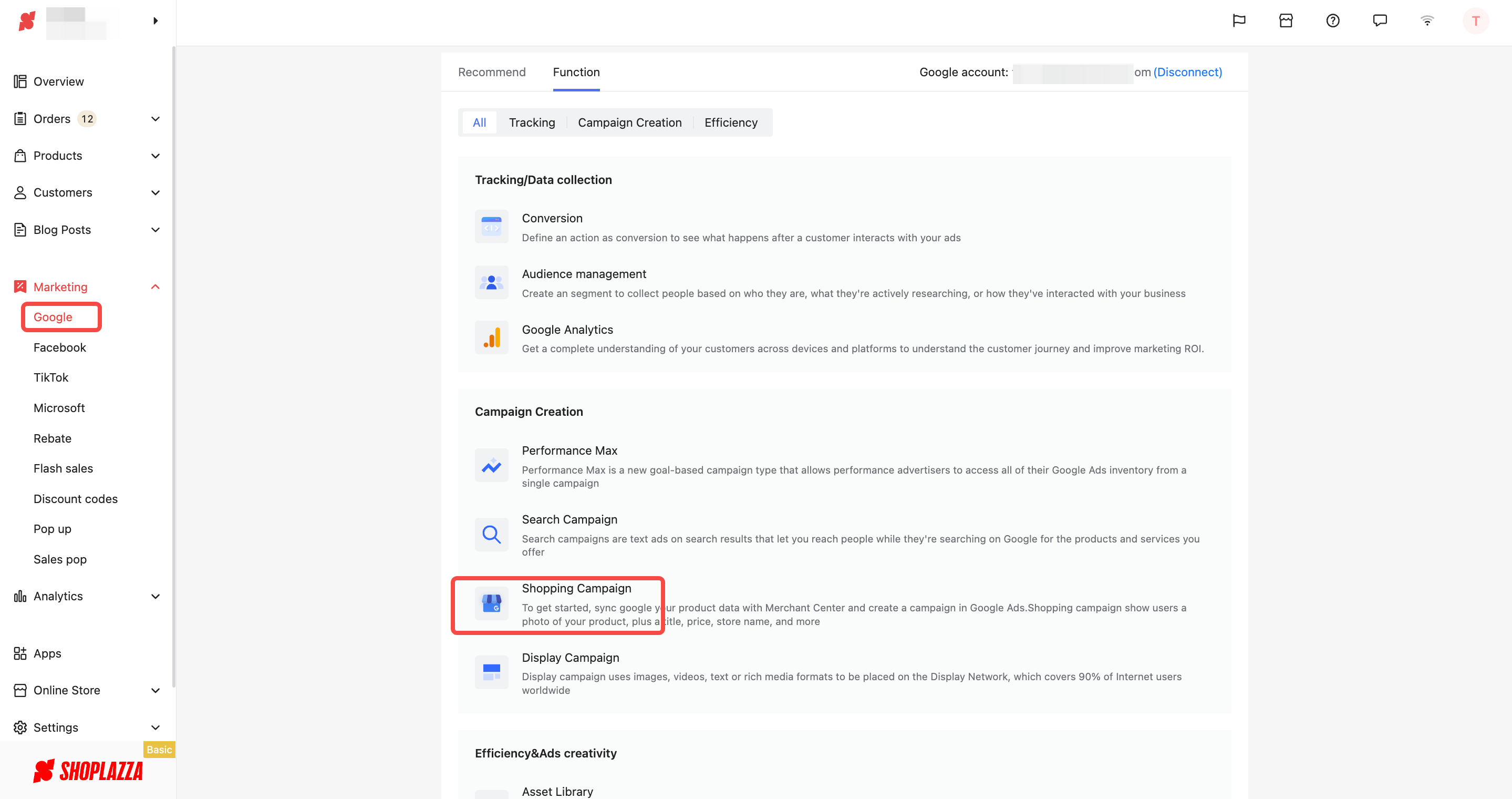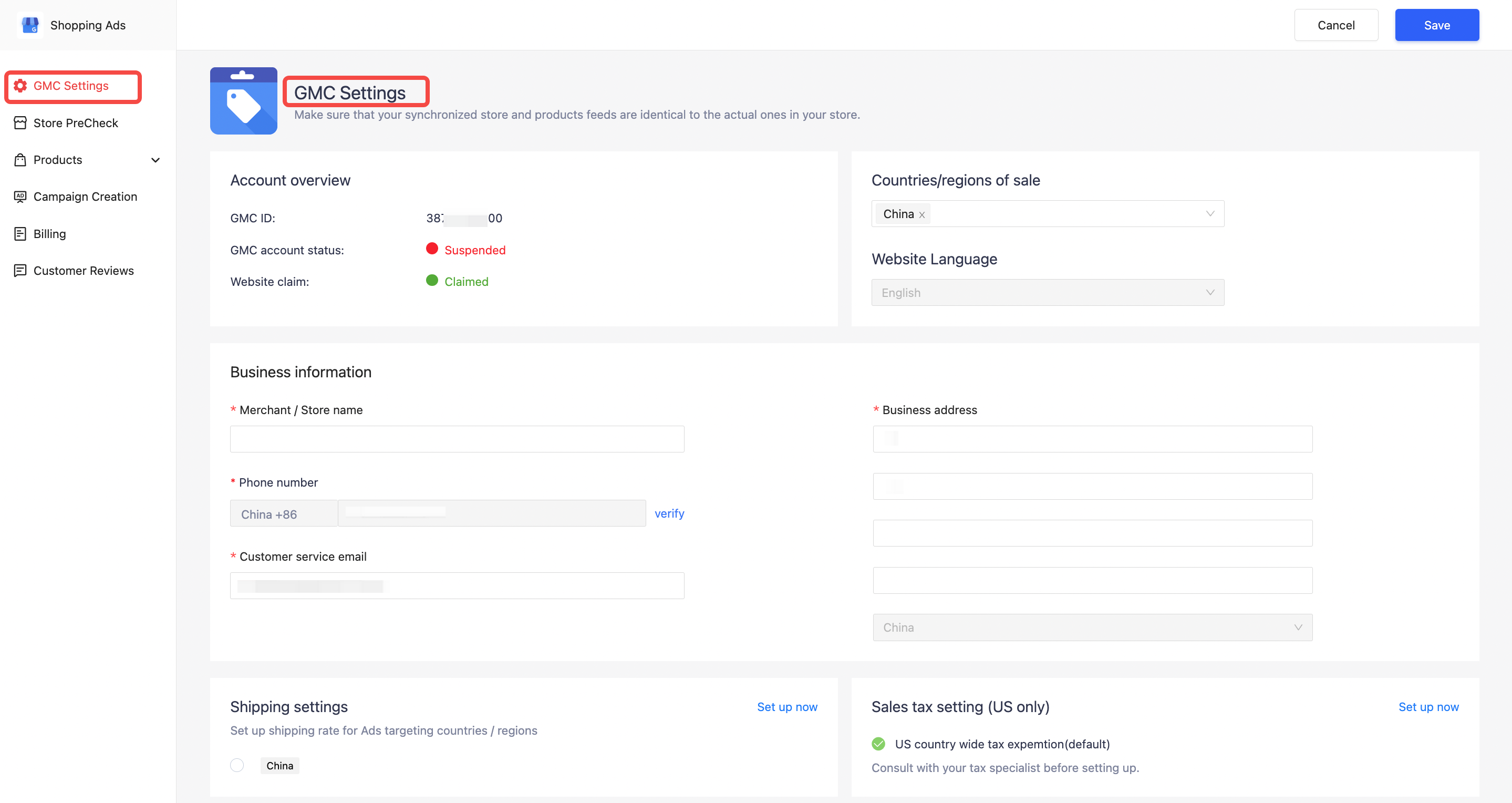 2. In the Google Merchant Center settings, merchants fill in the information according to their actual situation. When merchants link the GMC account, they should supplement the shipping cost setting according to the choice of the country/region where the products are placed. Also, merchants must fill in the business address, phone number, customer service contact, and other business information.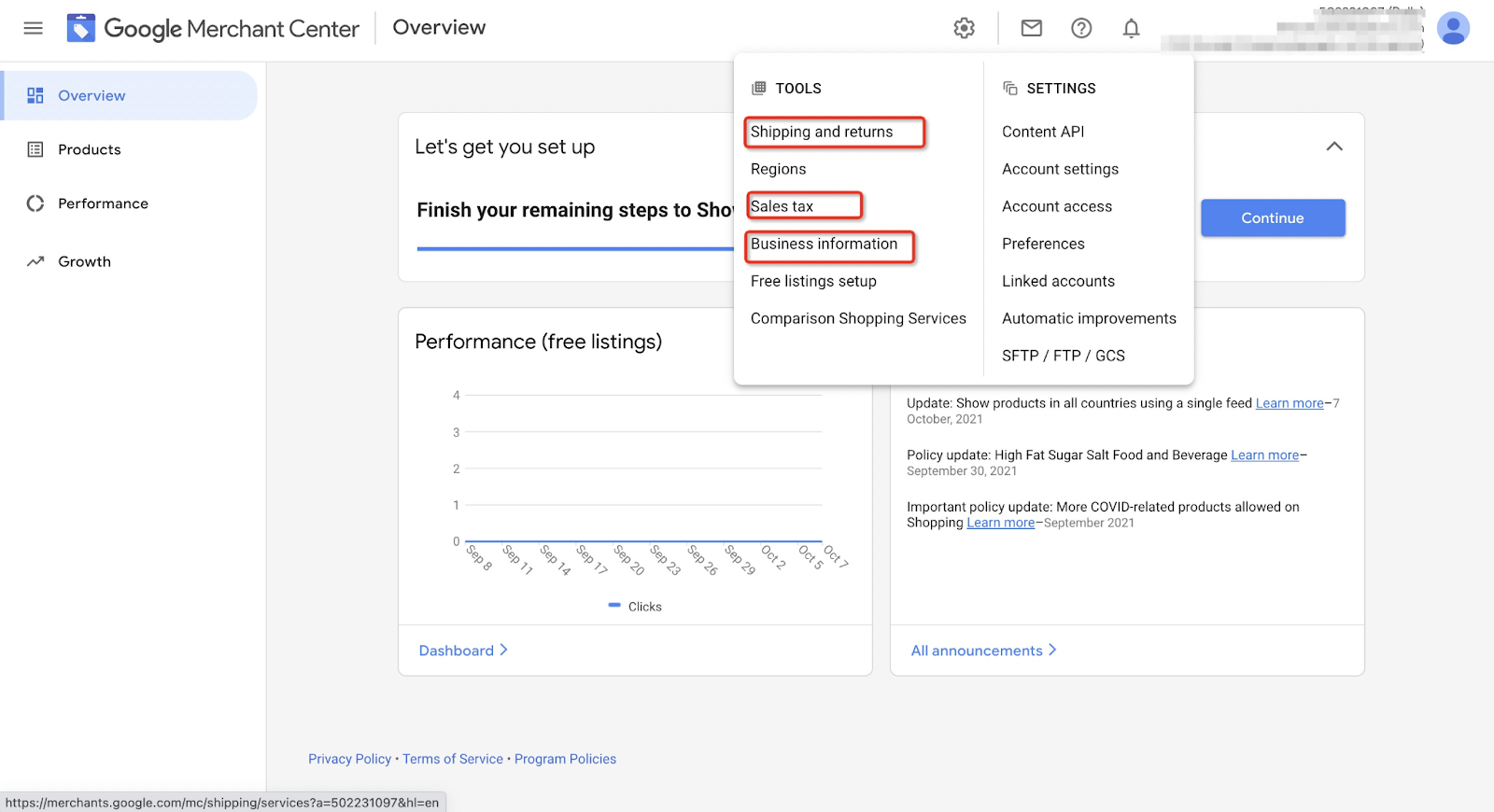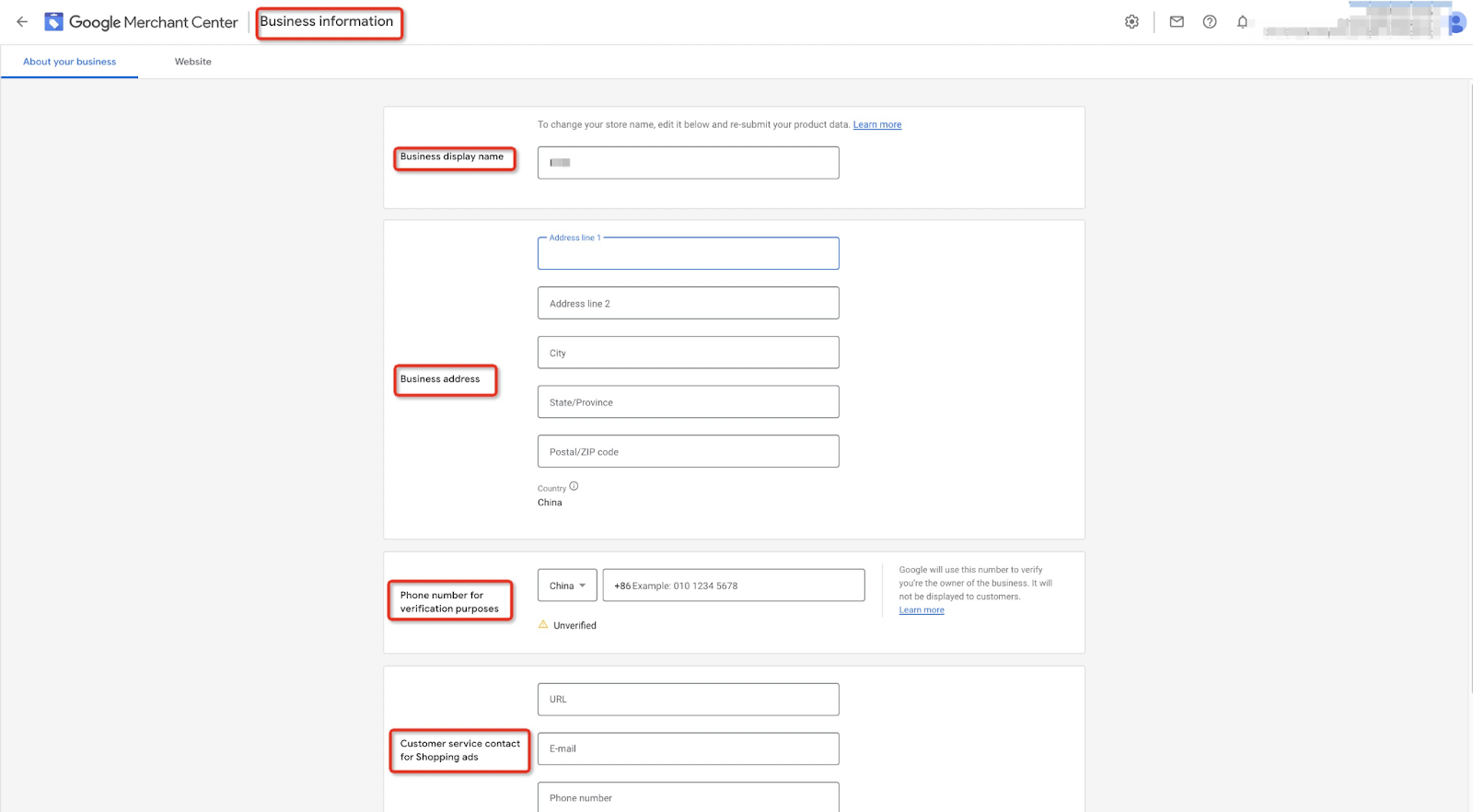 3. If you have filled in the relevant information when registering for GMC, the information will be automatically synced to the SHOPLAZZA admin. Google shopping ads policies and Merchant Center guidelines require users to set sales taxes, shipping costs, and merchant information on GMC to be consistent with the information displayed on the website. Even if return and refund information is available in the Merchant Center, make sure that customers check the return and refund policy when making purchases on the website. Return and refund policies must be clear and easy to find. If there is no return or refund service, this needs to be clearly stated.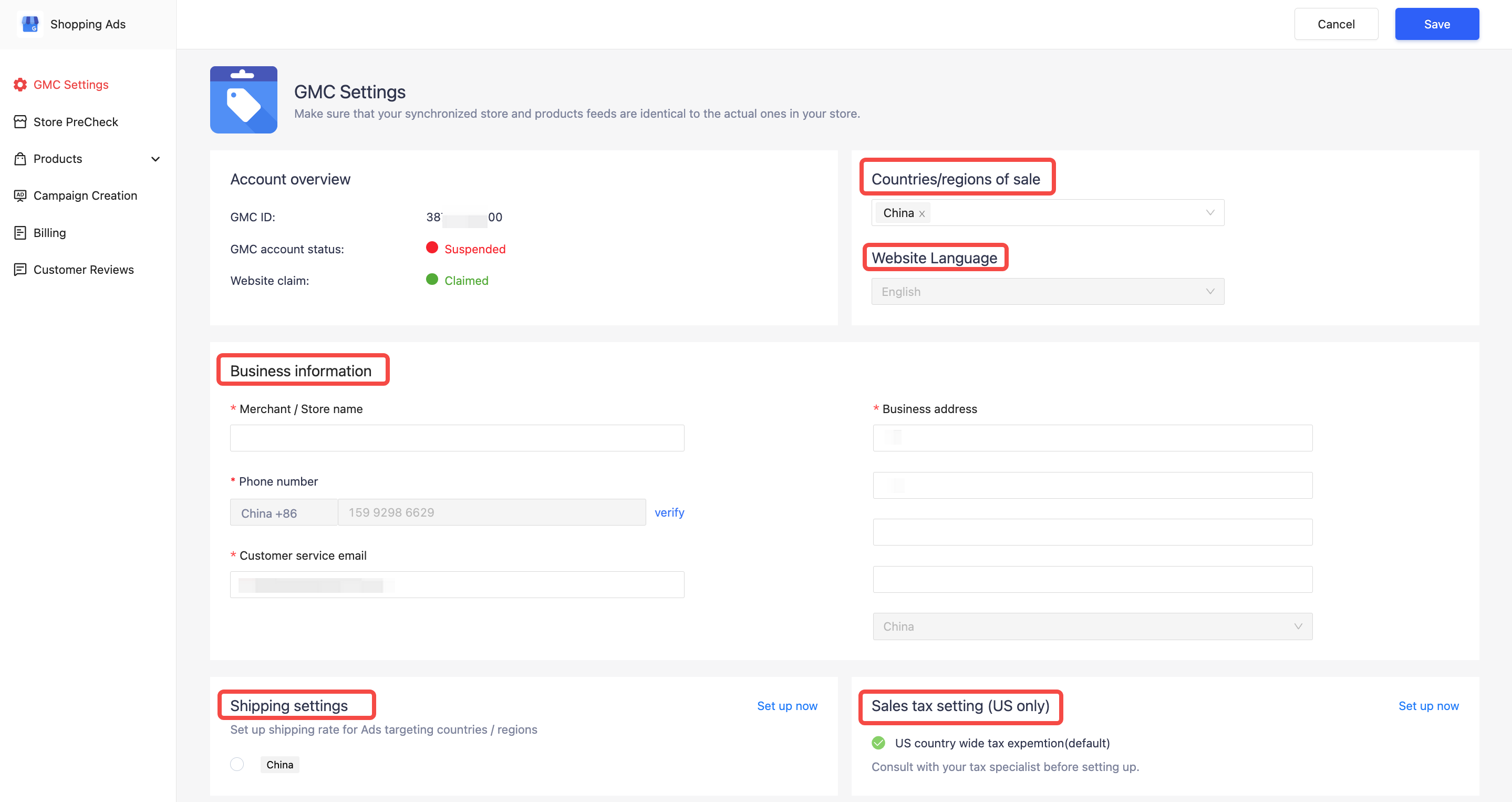 4. If the GMC settings are not completed, the next step will not be carried out.