1.Go to Google Search Console and add the resource.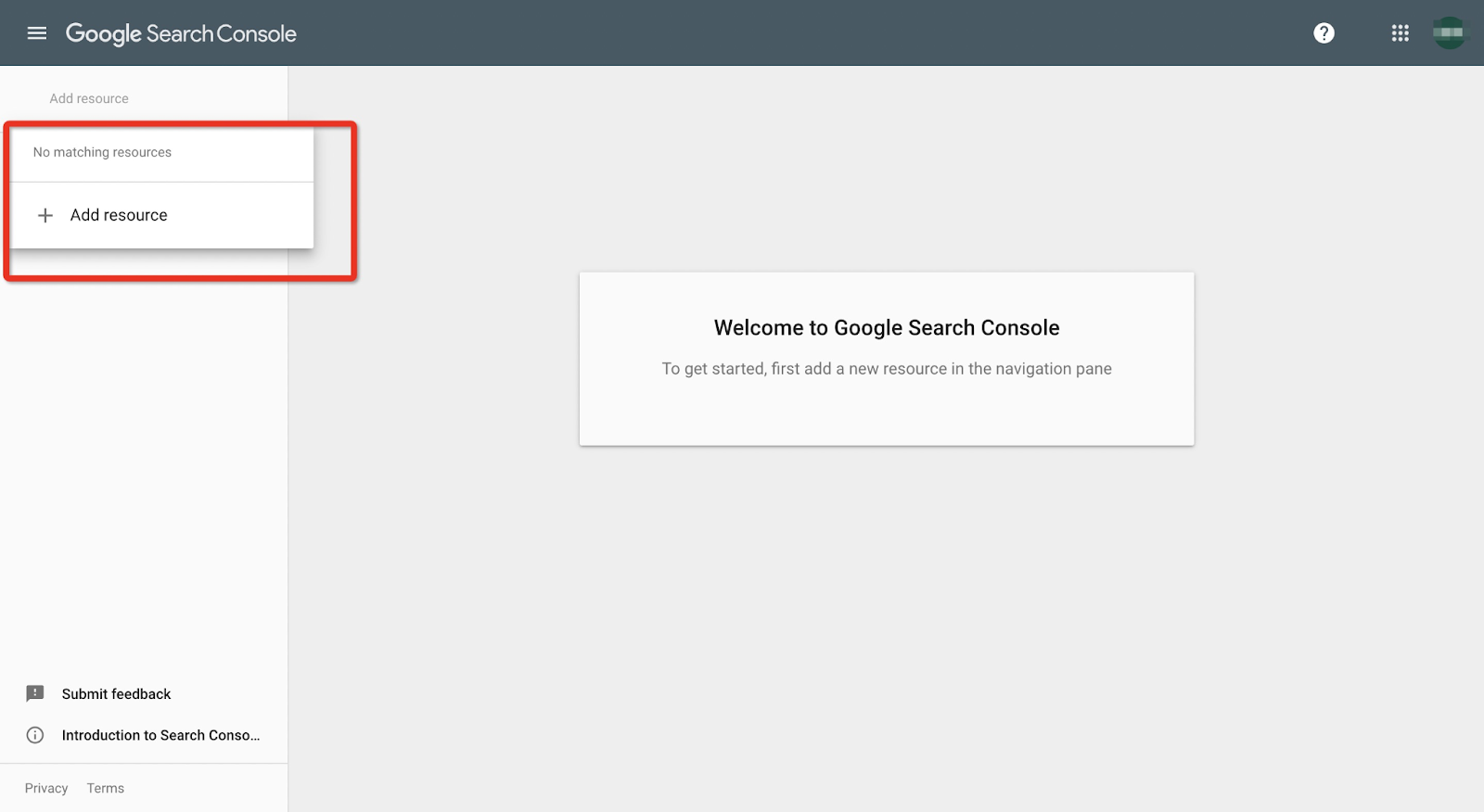 2.Enter your purchased domain in the pop up e.g. Nike.com
you need to verify with your purchased domain, the secondary domain provided by SHOPLAZZA cannot be verified.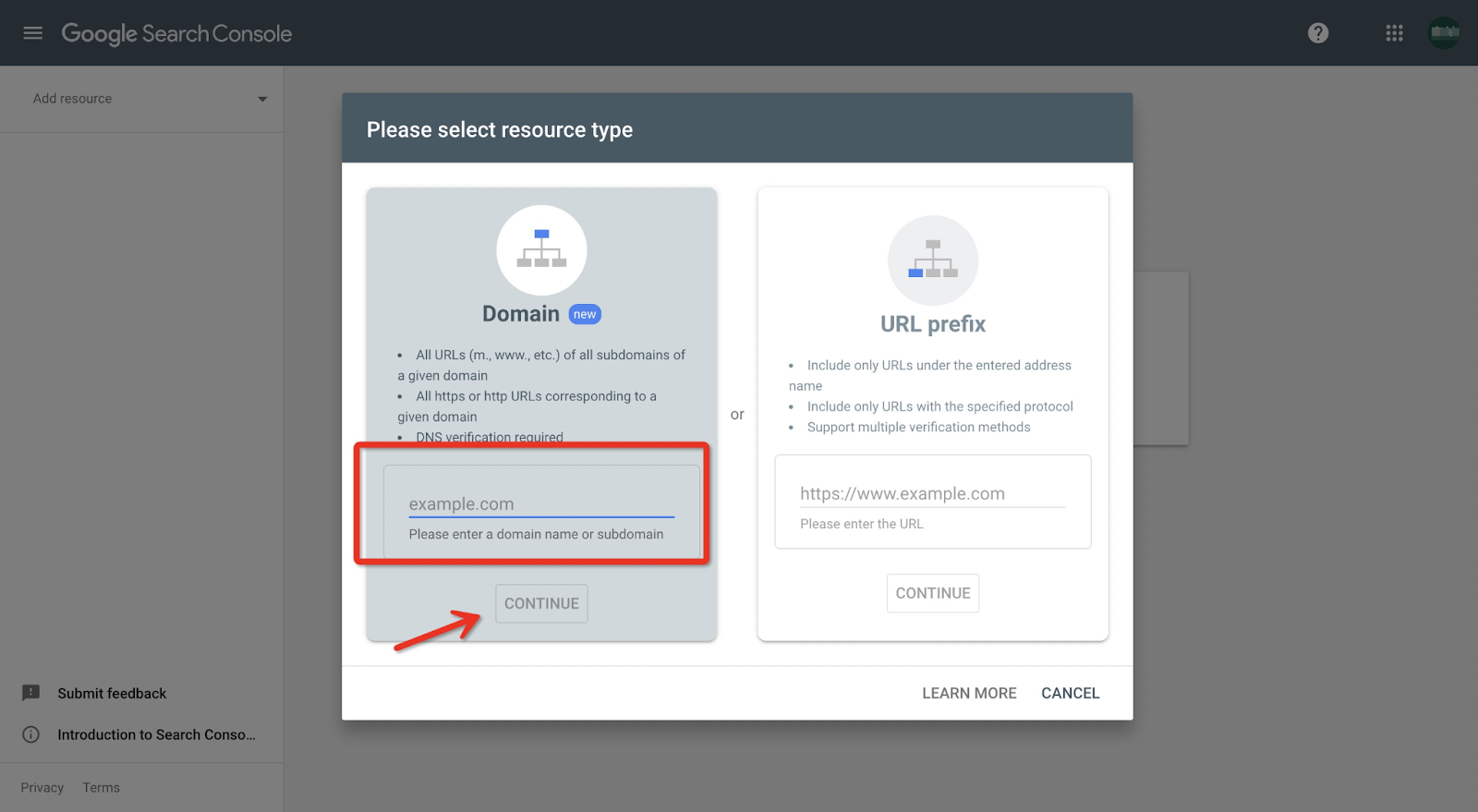 3.If you can't verify the ownership of the domain, the following window will display, now you need to copy the TXT value, then go to the domain service provider for DNS settings. After saving, return to this page to verify again.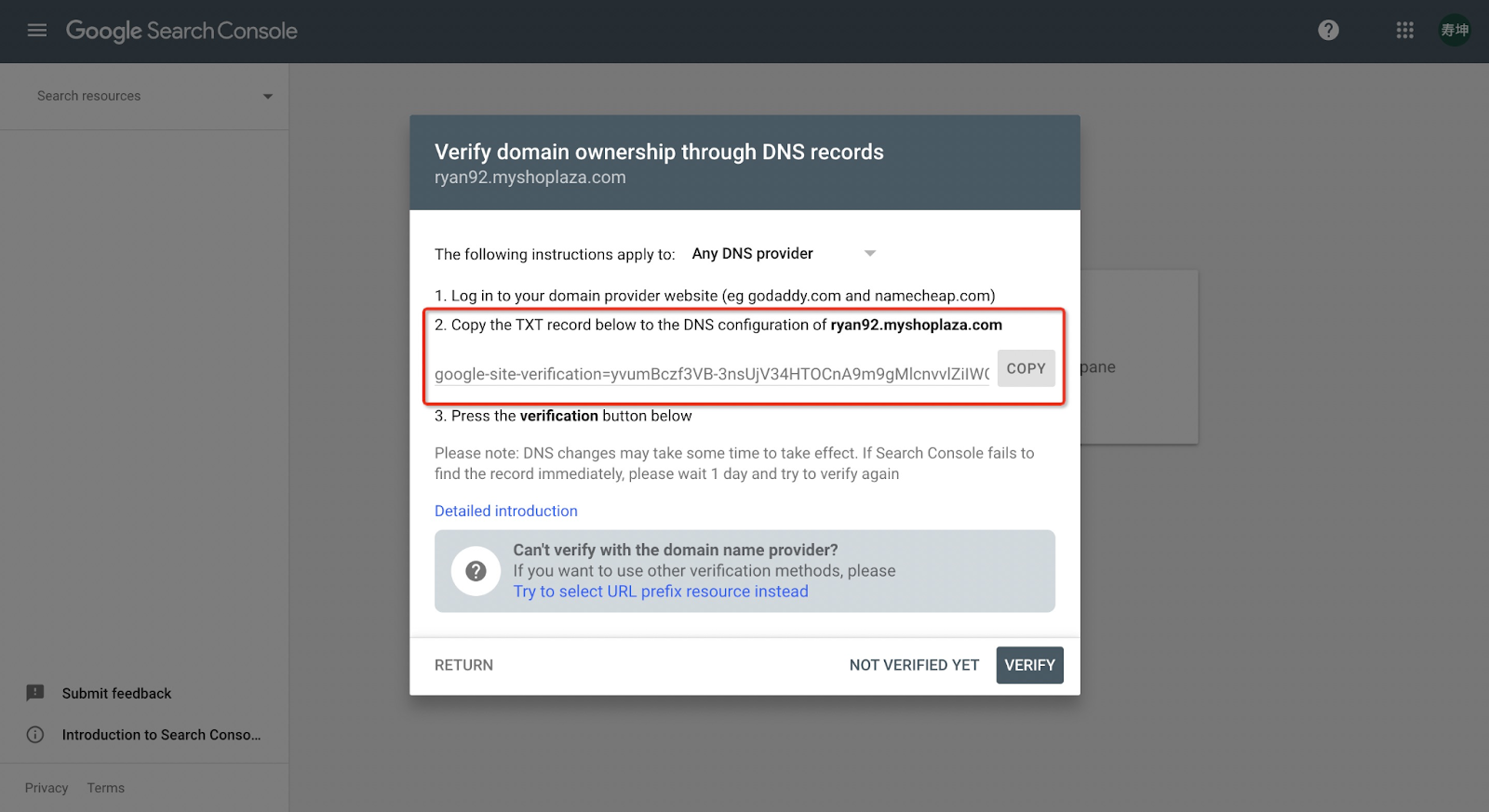 4.Once the domain ownership is verified, the page will refresh to the Sitemap tab, and you need to head over to the SHOPLAZZA admin.
5.SHOPLAZZA admin > Apps > Visit App Store > Store management >sitemap. Click Install App to continue.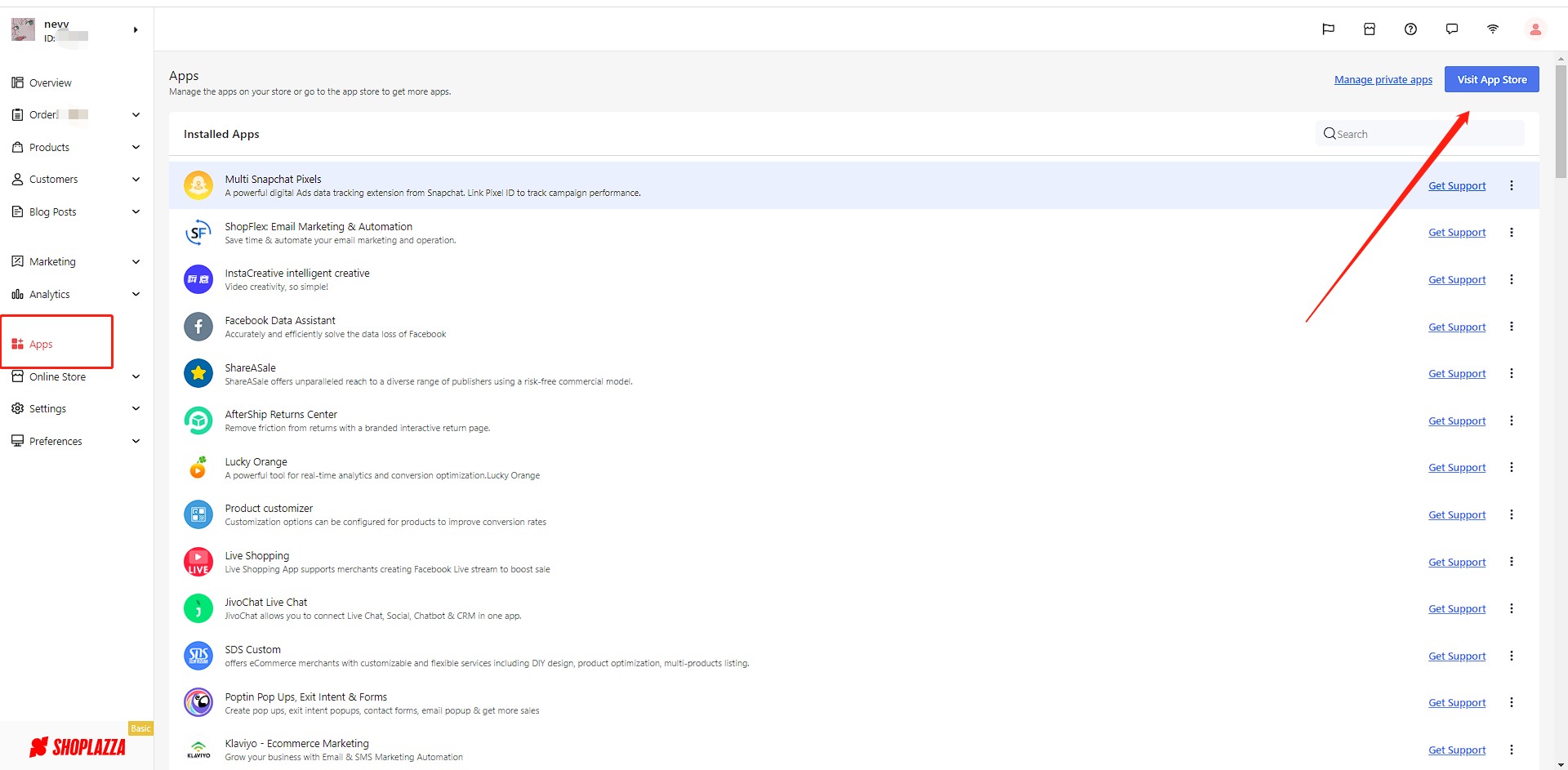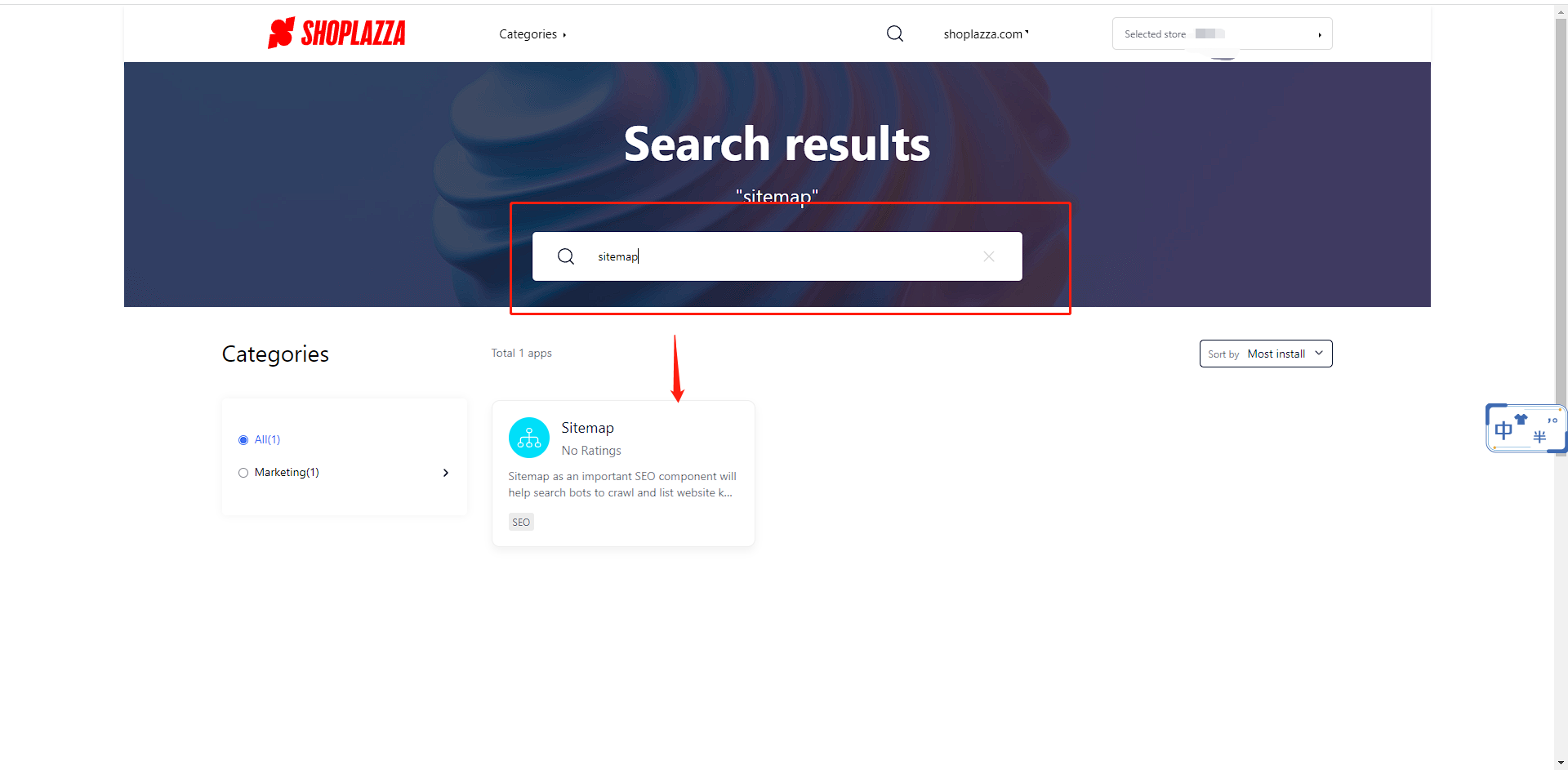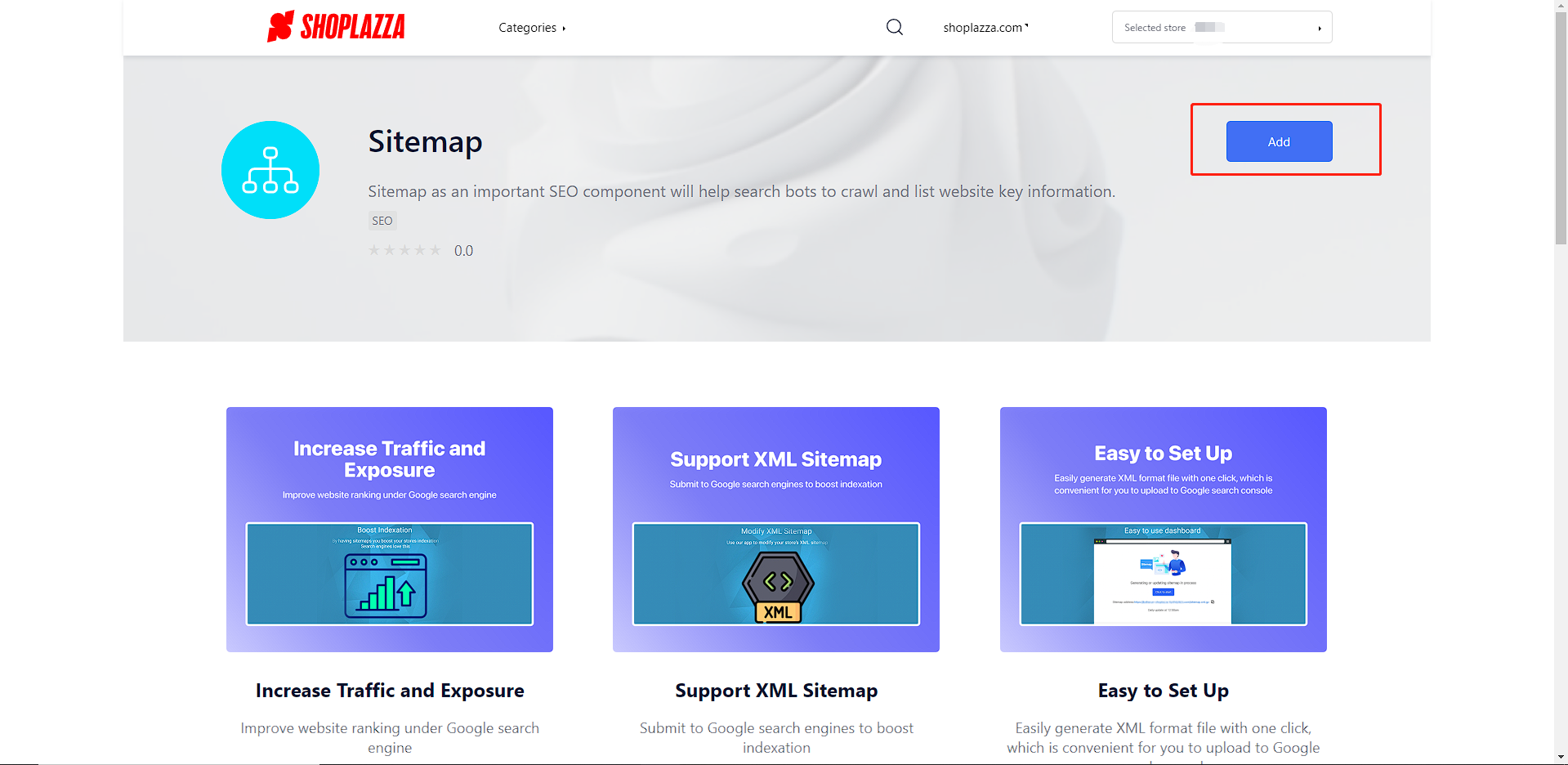 6.Click to start generating the Sitemap and copy the generated Sitemap.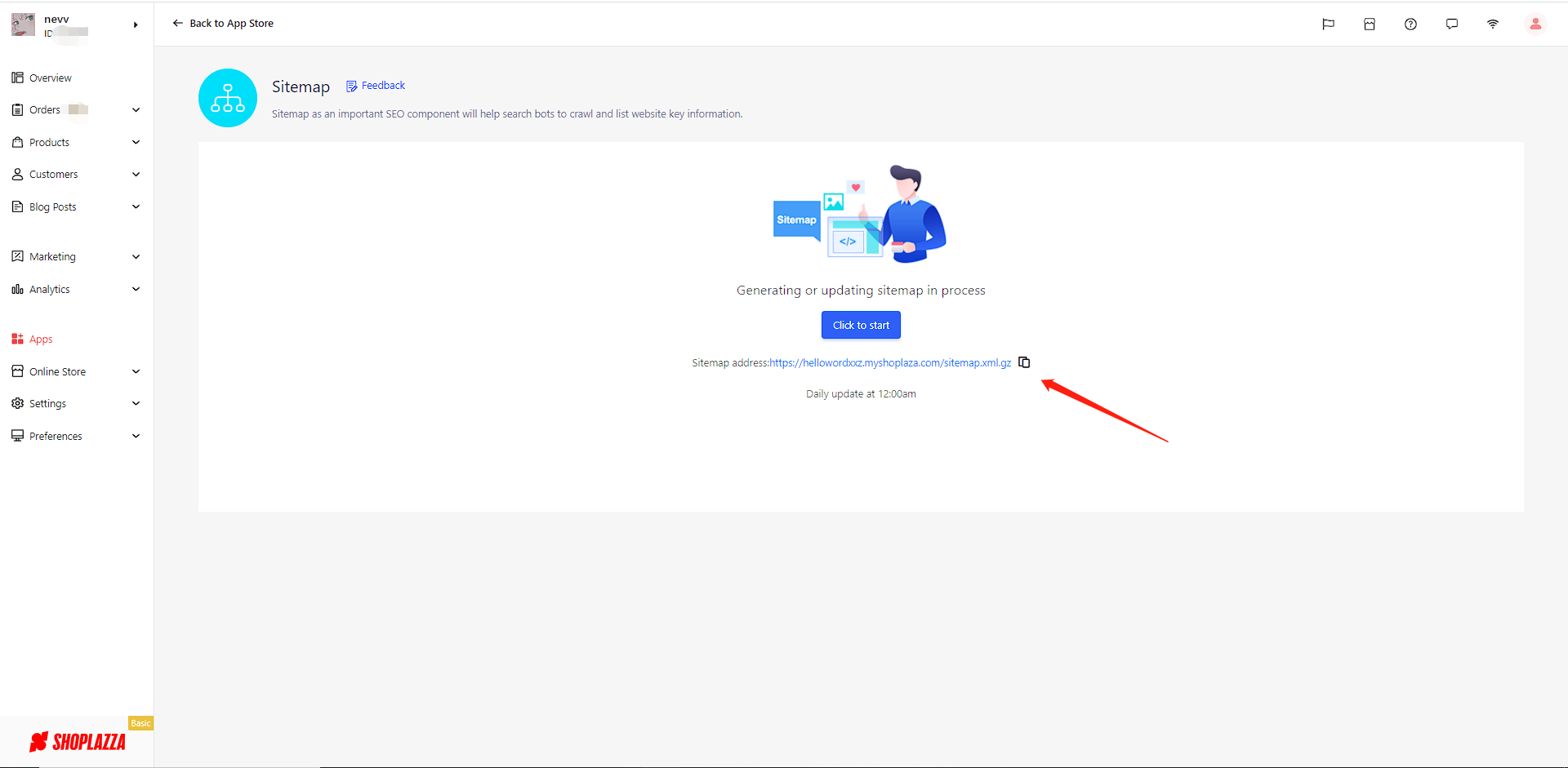 7.Paste the link into the sitemap input box and submit.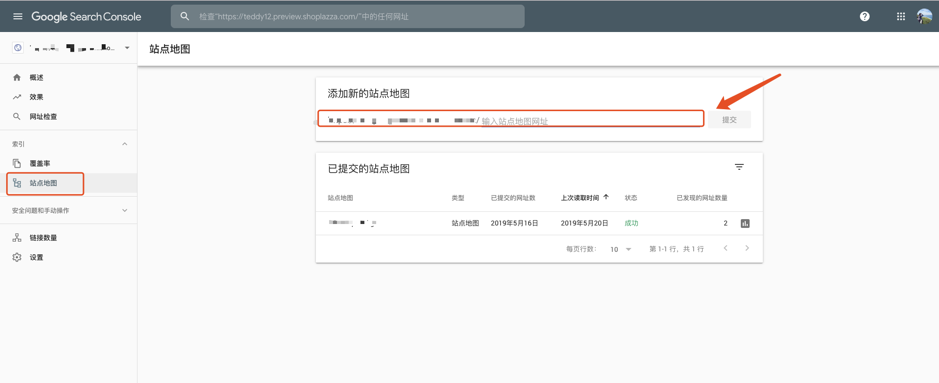 Alternative to steps two and three
Step 2: You can also choose Google Analytics as the validation method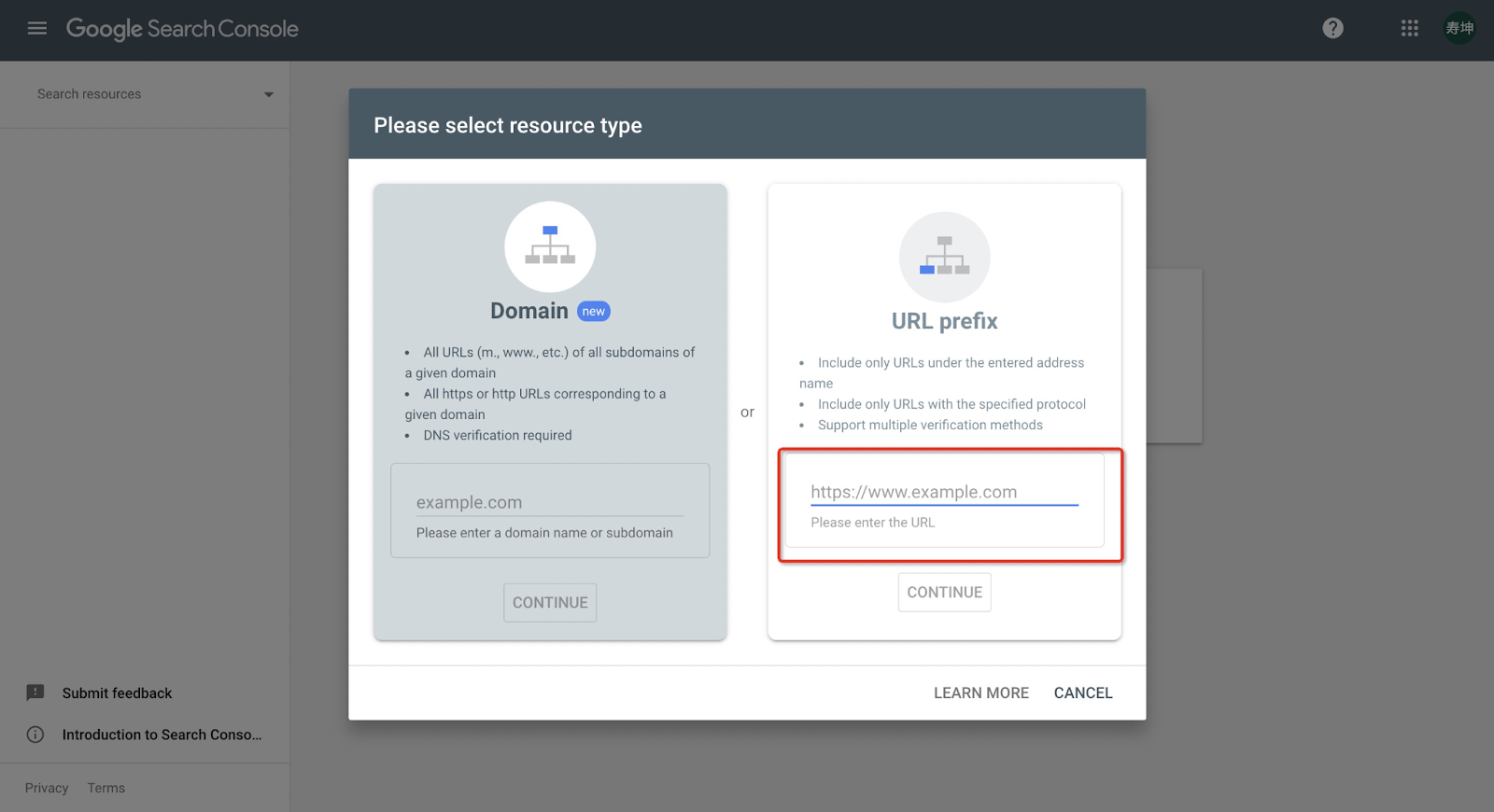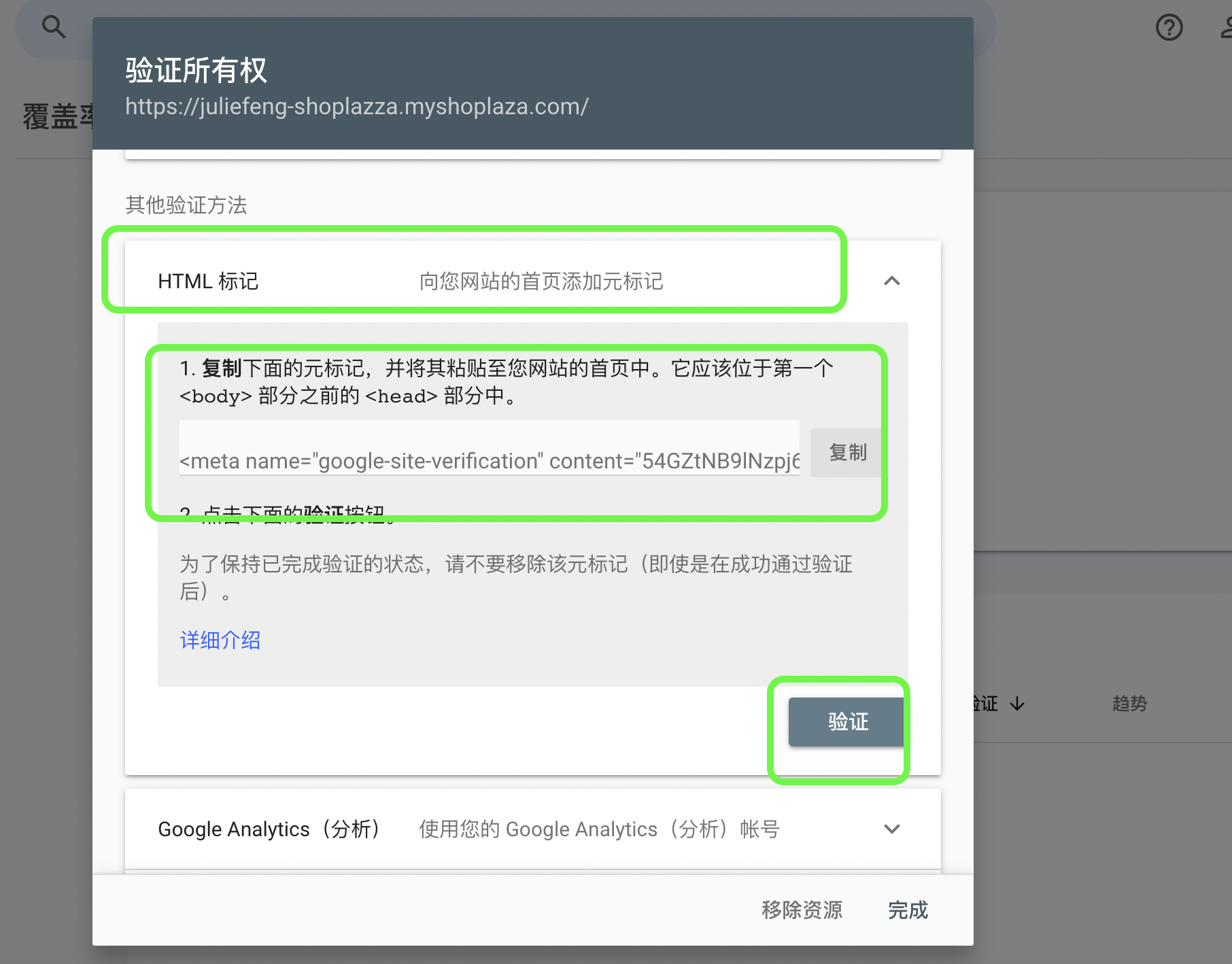 Step 3: Insert the meta Tag in Custom code App at the SHOPLAZZA admin. Select Location at Top.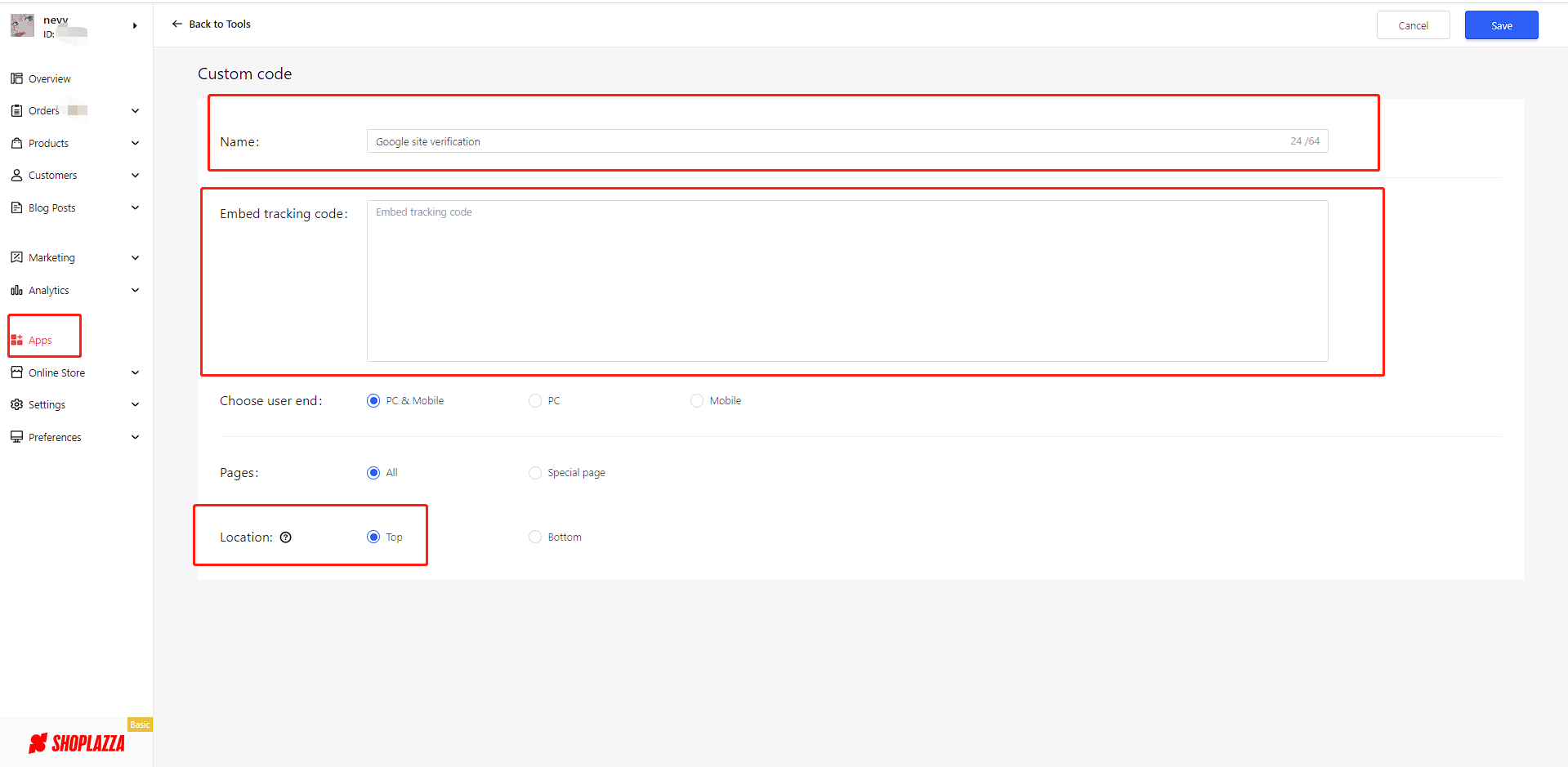 Once successfully submitted, SHOPLAZZA will automatically update every morning. If there are changes to the page, you can also manually submit them to Sitemap. Generally, the Google index does not work in real-time, so it is recommended that you check the results at least a day after your submission.