1. Start here: SHOPLAZZA admin > Apps > Visit App Store > Search apps "Size Chart Guide" > Add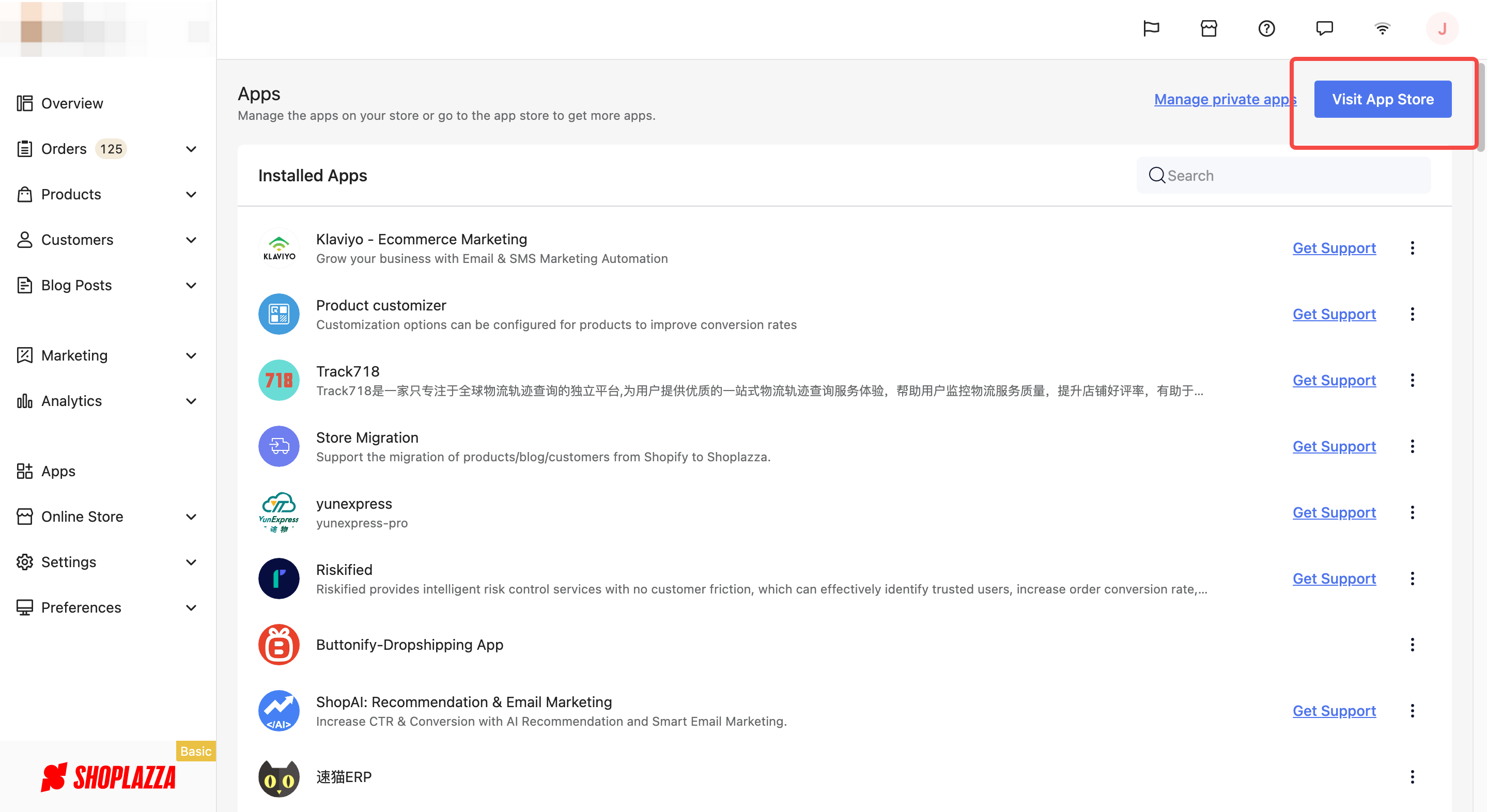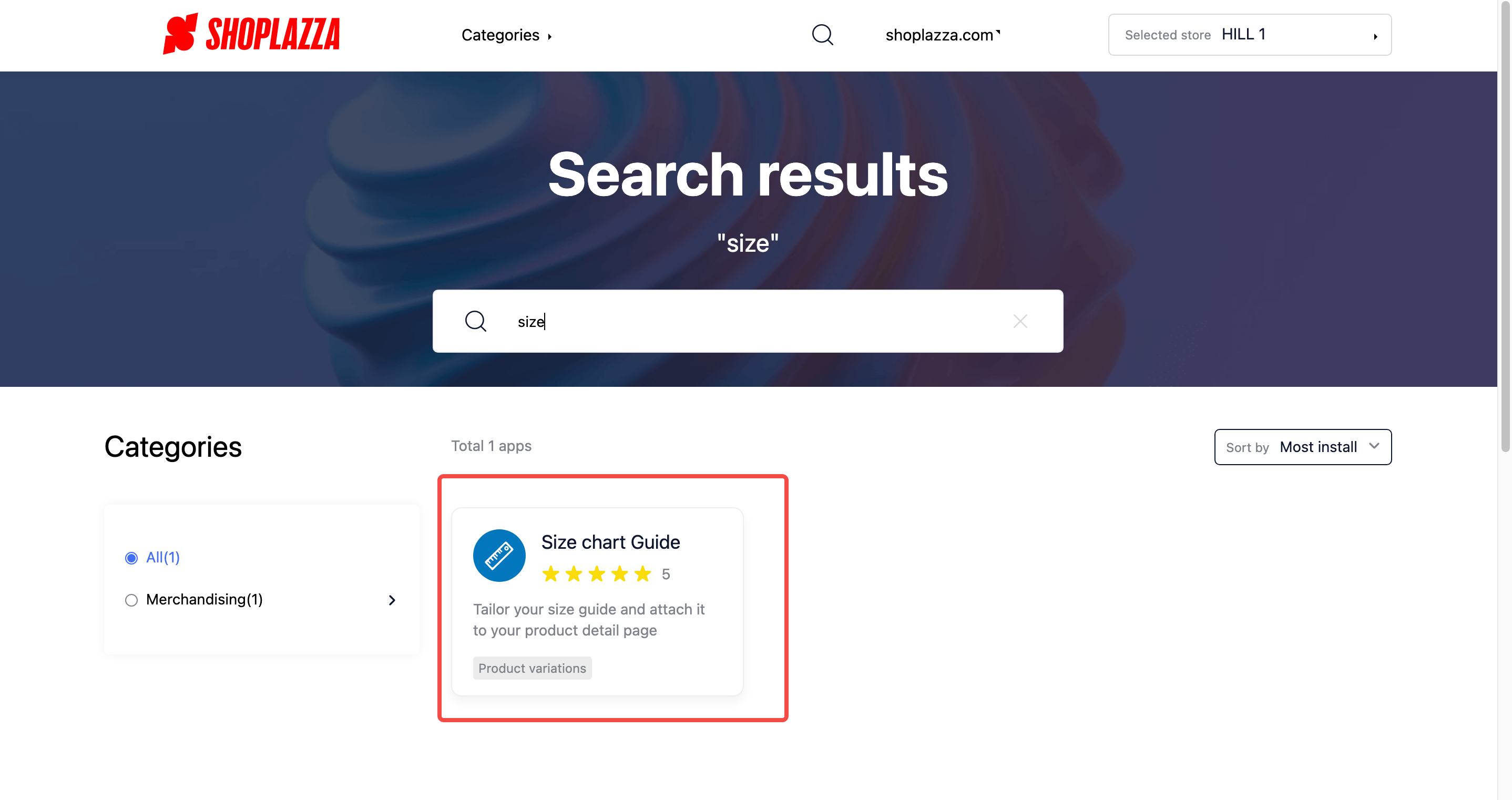 2.Create size guide
3.Set up the style of the size guide.
The preview area is on the left, and the edit area is on the right. There are images, size charts, and text by default, but you can also add new modules in the "Add Content" section.

The new size table has an image, size chart, and text by default. You can click the corresponding module on the left and edit it on the right.

Edit image: You can upload images of less than 10 MB in JPG, JPEG, GIF, and PNG.

Edit size chart: The width of the chart will be adjusted automatically according to the length of the content. If you need to delete/add rows and columns, select the table and click to operate.

Edit text: Use rich text to edit text styles, rich text and style settings supported.
4.Select the products for which the size chart is applied.
After editing the style of the size chart, you need to set which products the size chart applies to. For example, you can set the size chart to "men's" and use it for all men's products.

If you have previously created a size chart, applied it to selected products, and then made a new size chart and applied it to all products, the later settings will override the original ones.
5.After saving the settings, click "View store" at the top to find the corresponding product to see the effect.