Merchants may import reviews in bulk by filling in the downloaded template file as required.
1.Start here: SHOPLAZZA admin > Products > Reviews > Import reviews, click to download import template.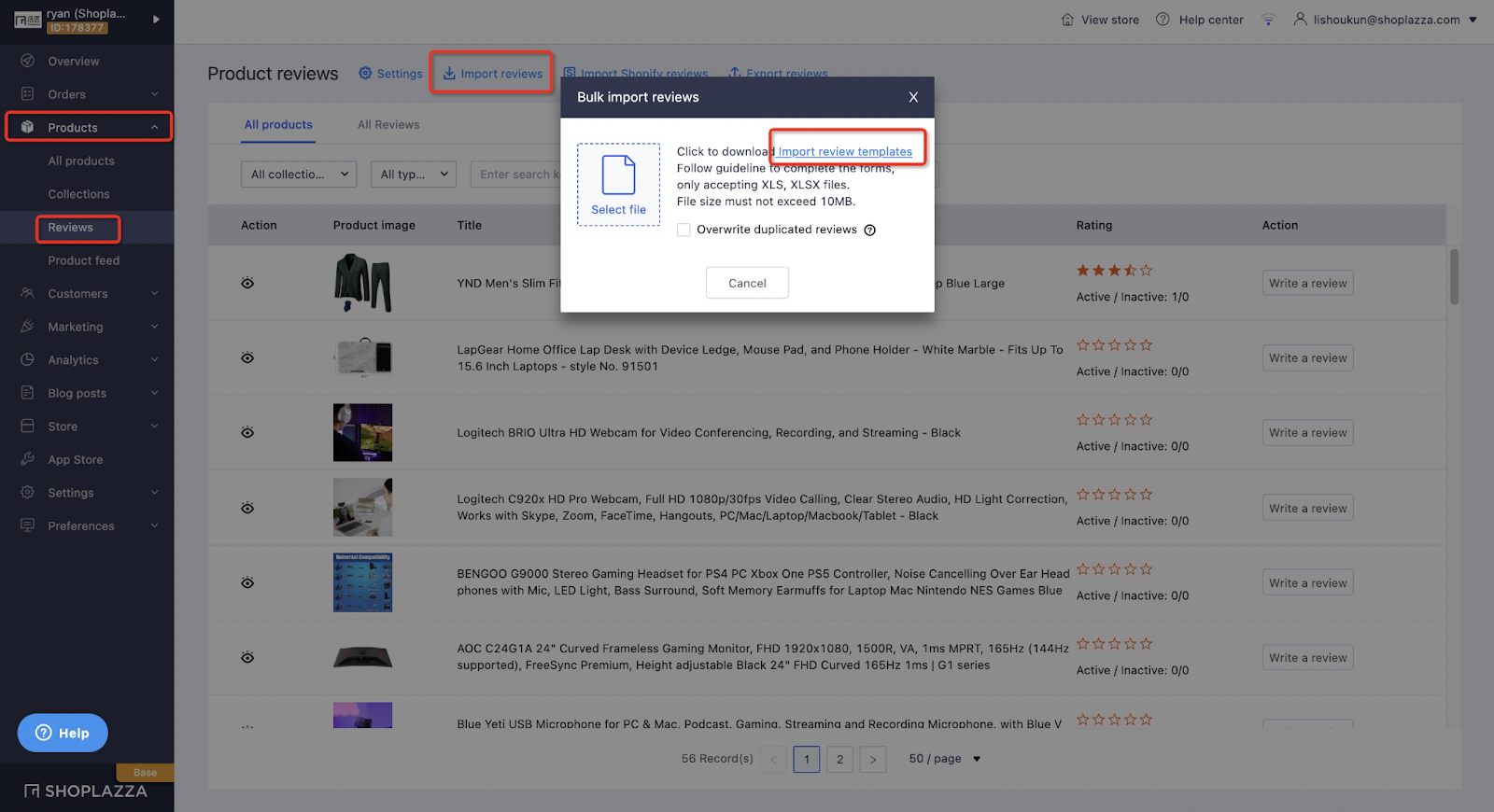 Fill in the form as required

Product_id: Identifies a product. This value cannot be empty. Go to the product details page to copy ID from basic information;

Score: The score of a review cannot be empty. The value can be 0.5, 1, 1.5, 2, 2.5, 3, 3.5, 4, 4.5, 5, which corresponds to 0.5 star, 1 star, 1.5 star, 2 star, 2.5 star, 3 star, 3.5 star, 4 star, 4.5 star, 5 star respectively;

Photo: link to an image, may leave empty. First, upload the review picture to the material library on SHOPLAZZA, and then copy the generated link; if there are multiple image links, separate with ";" in the middle.

Body: Review content, cannot leave empty;

Name: reviewer name, cannot leave empty.

Like: The number of likes for this review, cannot leave empty;

Create_time: time of review. The value is in the yyyy/mm/dd format, cannot leave empty. Future dates are not supported;

2.After completing the form, click "Select file" to upload the file.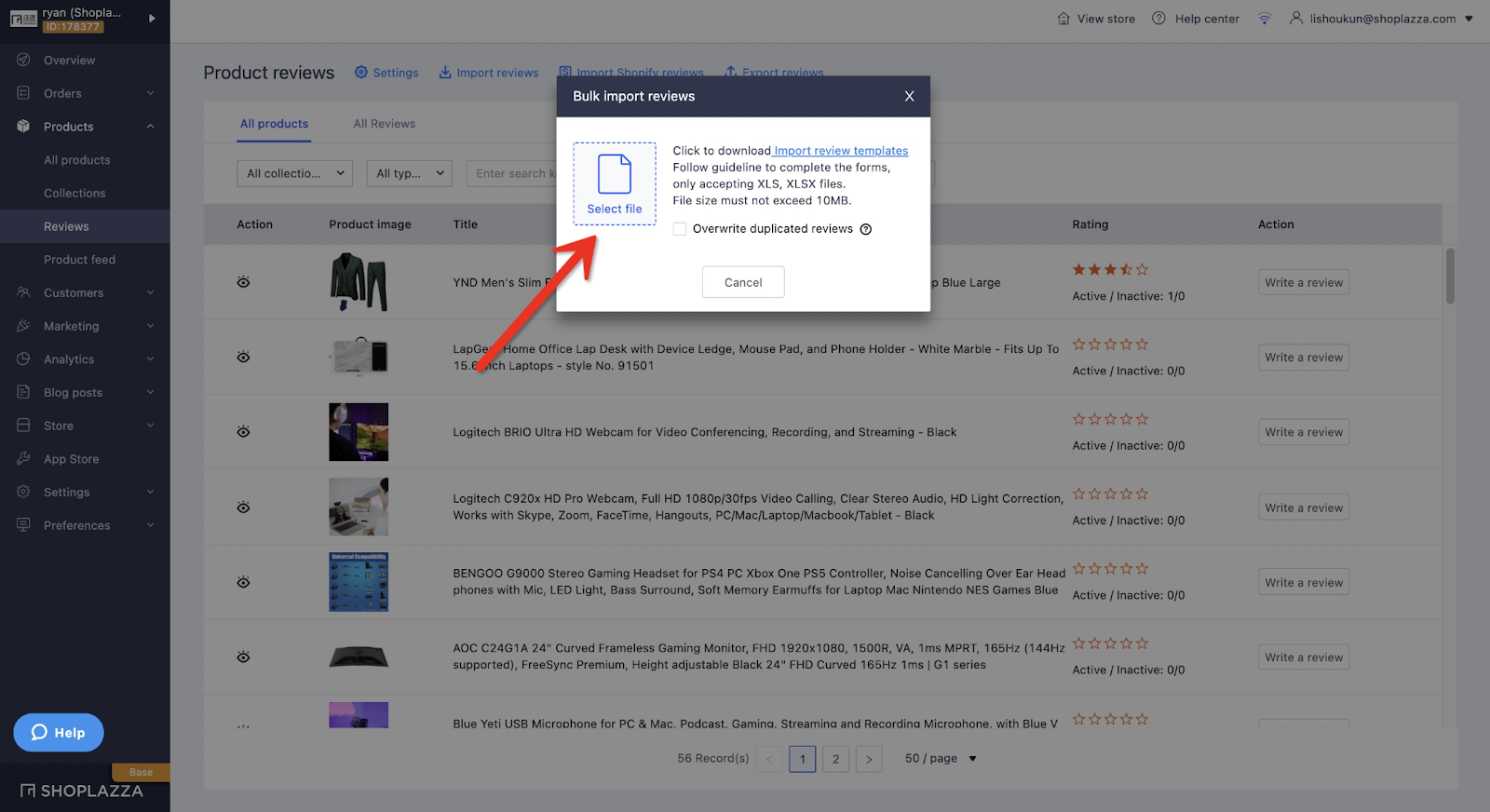 3.After the file is successfully uploaded, click "Start importing".
4.After the import process is complete, the number of completed and failed imports are available as feedback. Click to download the list of failures and causes.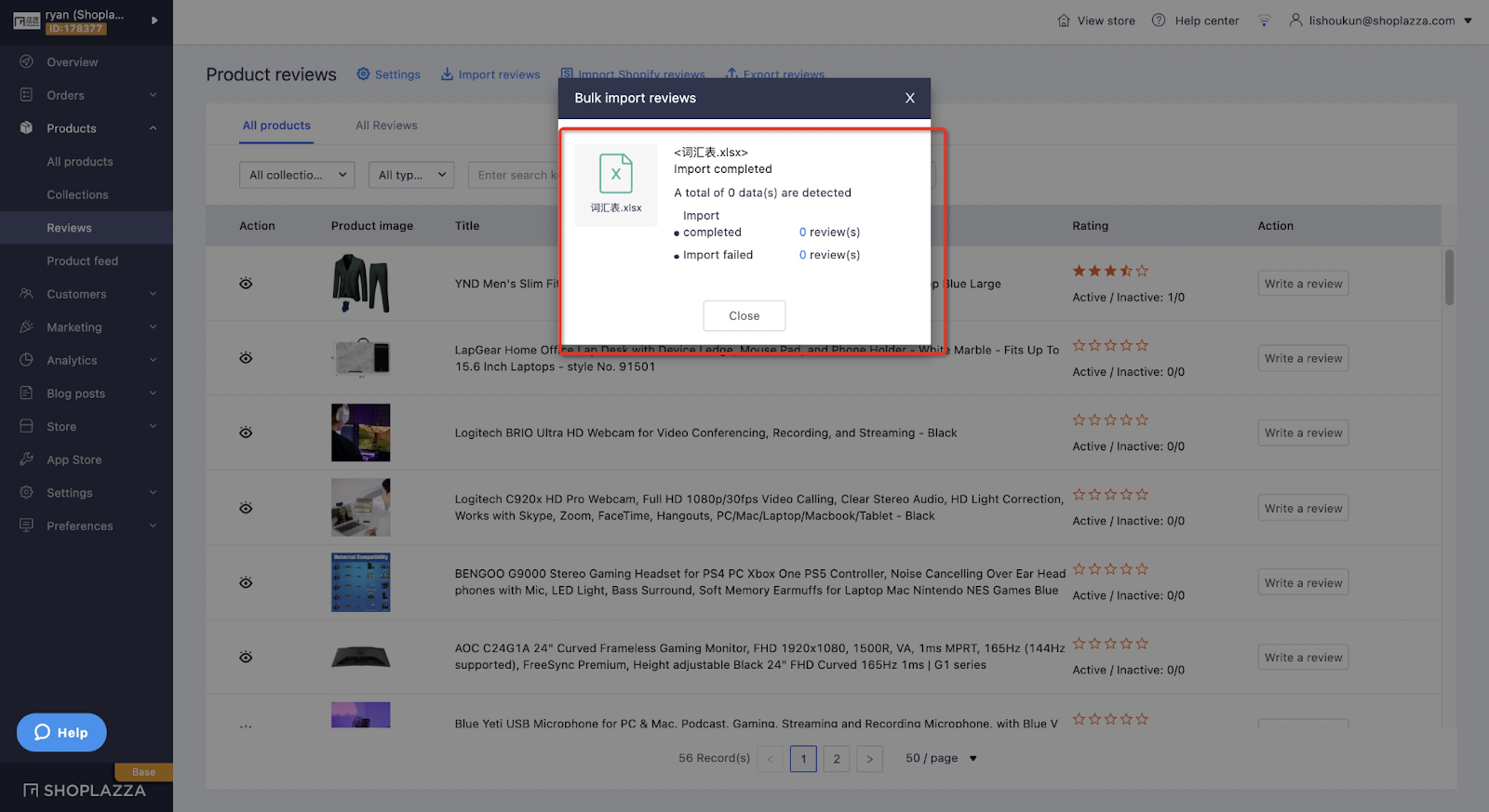 5.Check the "error message" column in the downloaded file.

Please fill in the form according to specifications. Only xls and xlsx files are supported.

File size cannot exceed 10 MB.

Optional repeat review overwrite. If the product ID (product_id), reviewer's name (name), and review content (body) are all the same, the system will regard the review as a repeat and overwrite accordingly.