Customer reviews will be displayed once the review function is enabled, and merchants can
manage reviews on the SHOPLAZZA admin.
1.Start here: SHOPLAZZA admin > Products > Reviews > Settings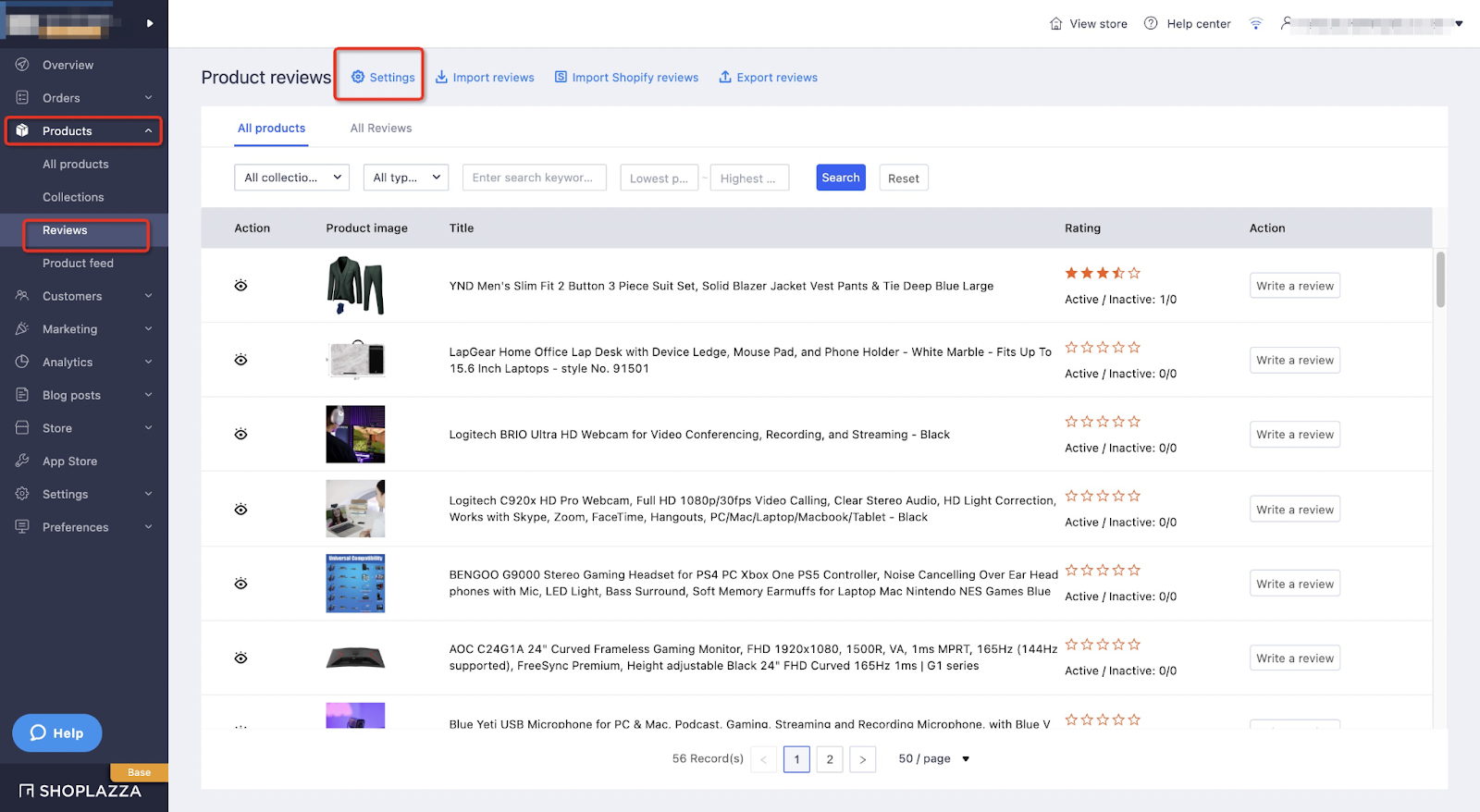 2.On the Settings page, enable reviews.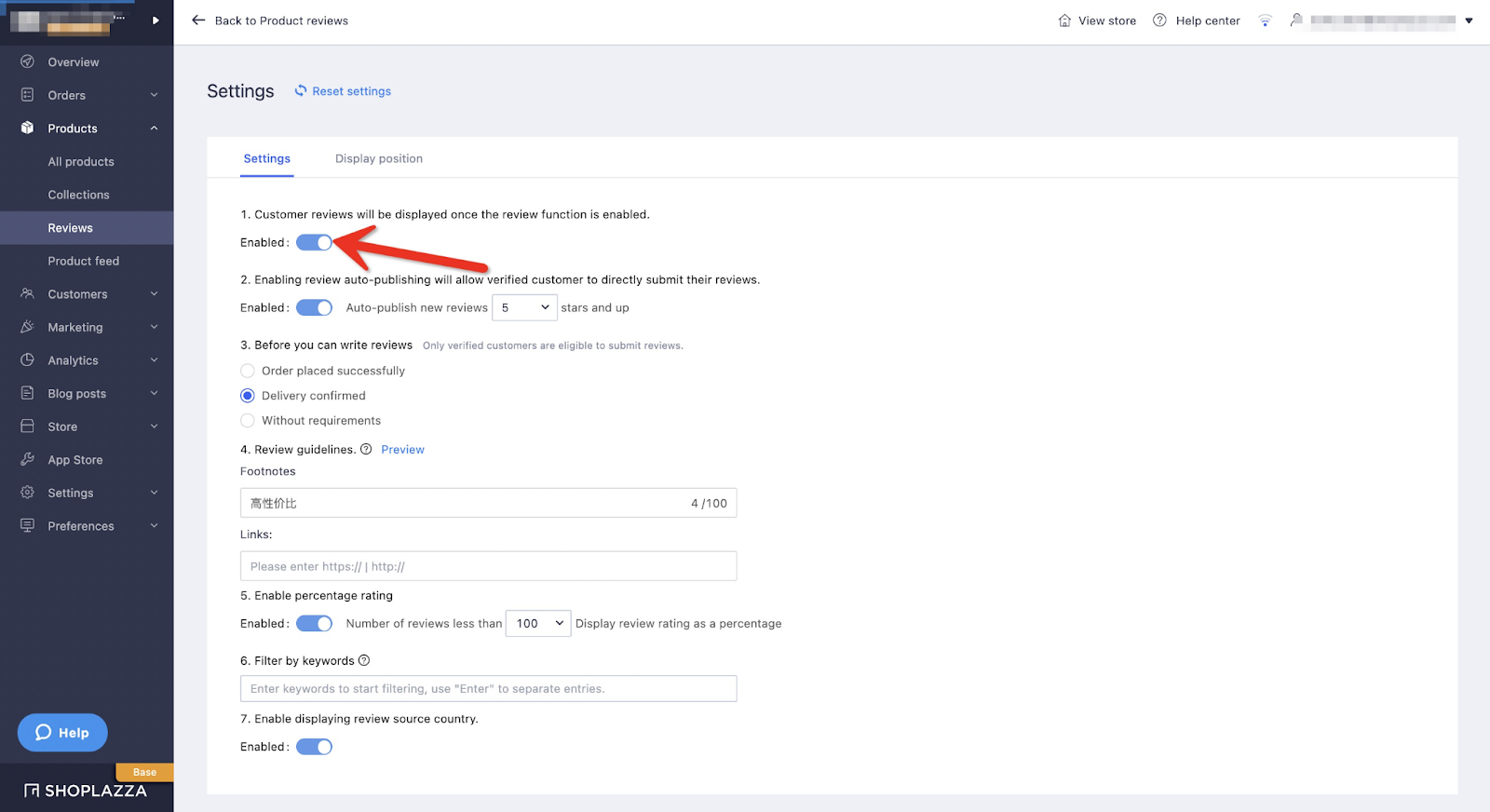 3.Click "Save" to complete the settings.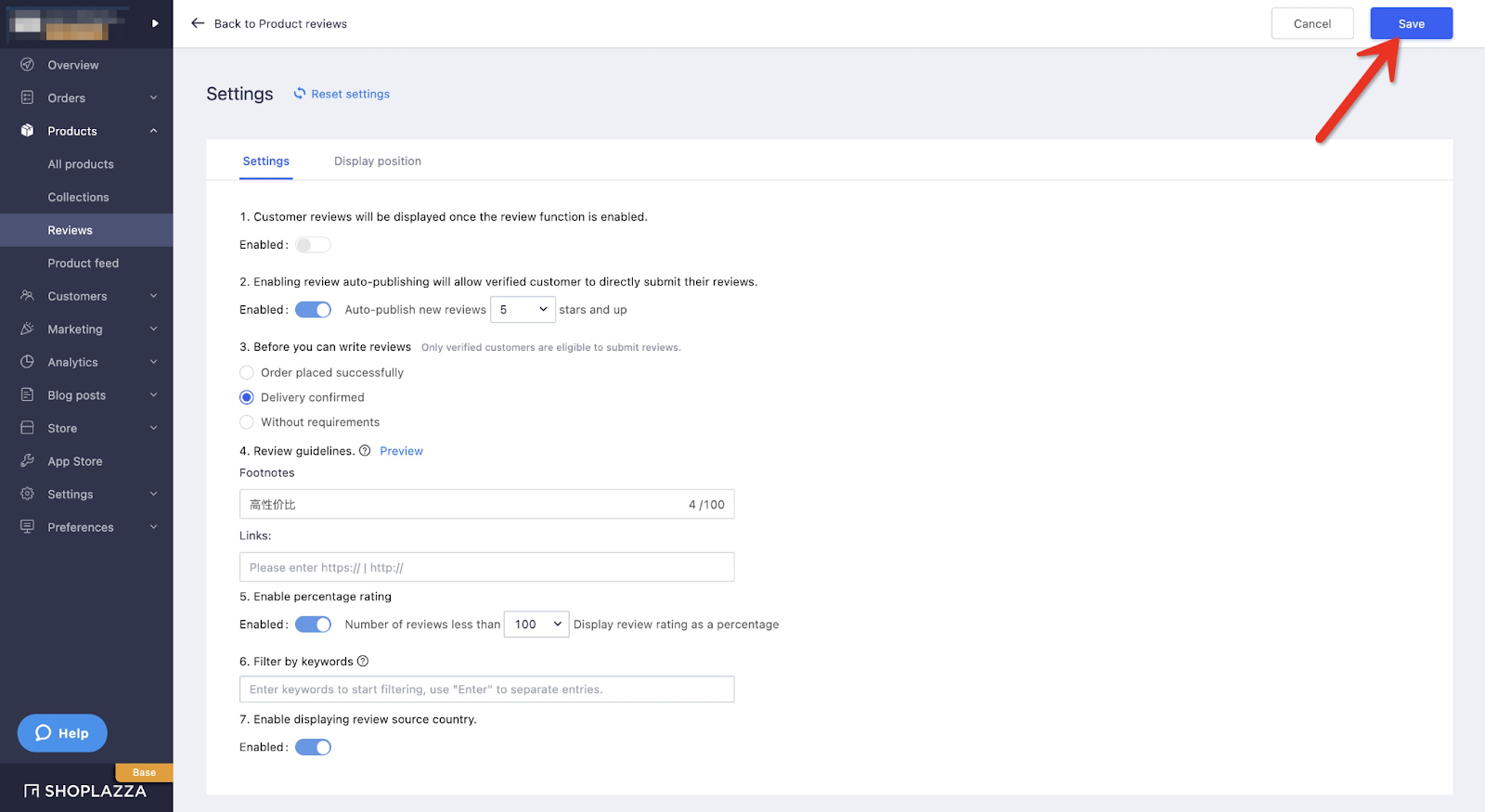 No review information will be displayed in the reviews management list when reviews is turned off.