Your Shoplazza admin offers flexibility in managing customer reviews on your store's website. You have the option to either display or hide these reviews. Enabling this native feature allows customers to rate and review products. This serves a dual purpose: aiding prospective customers in making informed purchasing decisions and offering you insightful feedback on your products.
1. From your Shoplazza Admin > Products > Reviews, click Settings.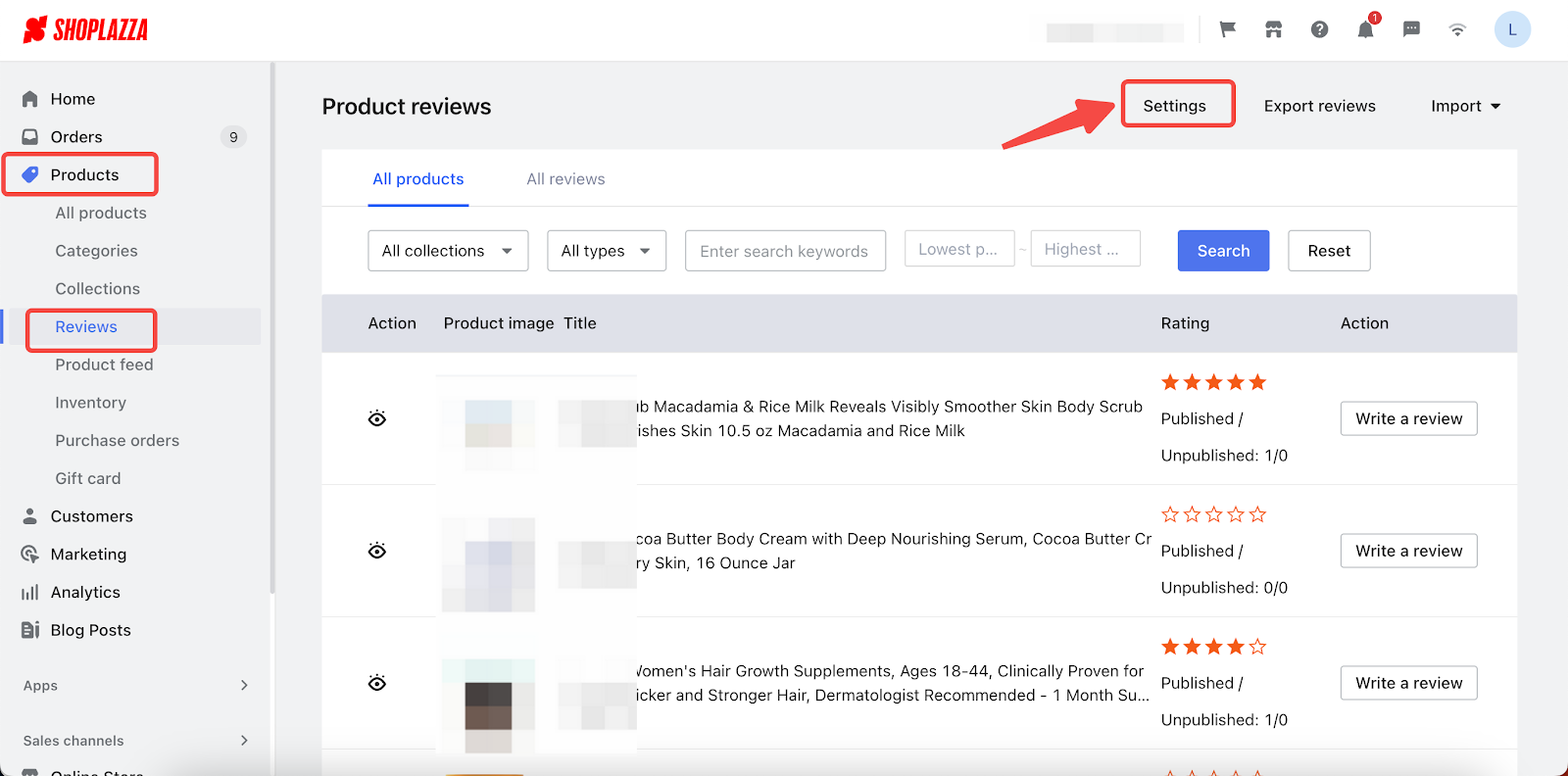 2. On the Settings page, enable reviews.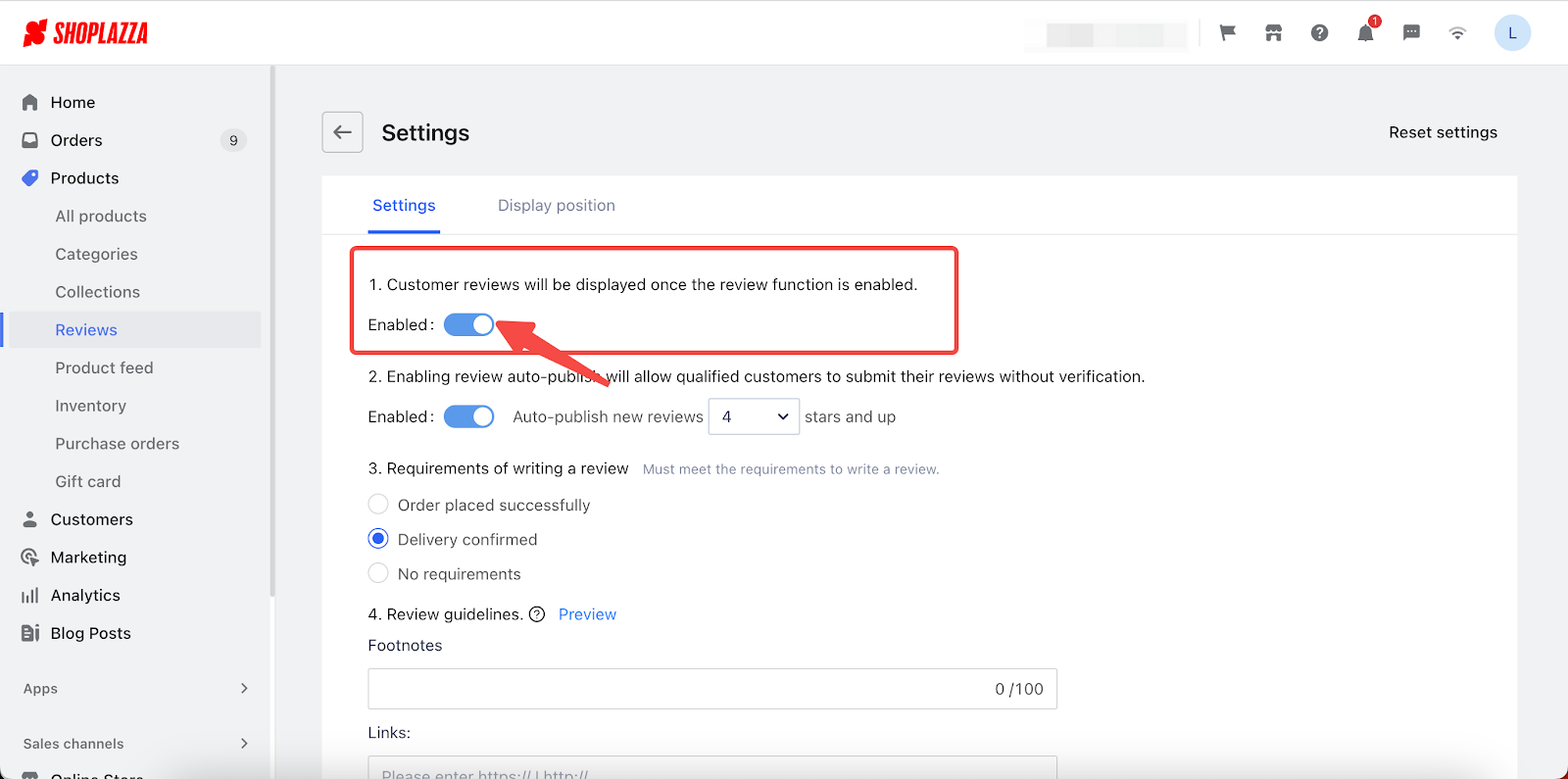 3. Click Save to complete the settings.