Customer Profiles allows immediate access to your customers information, such as name, contact info, and order history. This is automatically created when they sign up, place an order, or start but abandon their checkout. Alternatively, you create a customer profile manually. This makes it easier to create a personalized customer experience and maintain communication with customers.
There may be a time when you will need to update your customers' information. An easy-to-use dashboard helps you quickly enter and update customer data, ensuring that your customer information remains up-to-date.
Navigate over to your Shoplazza Admin > Customers and, in the Customer management area, select the customer that needs updating to access the dashboard.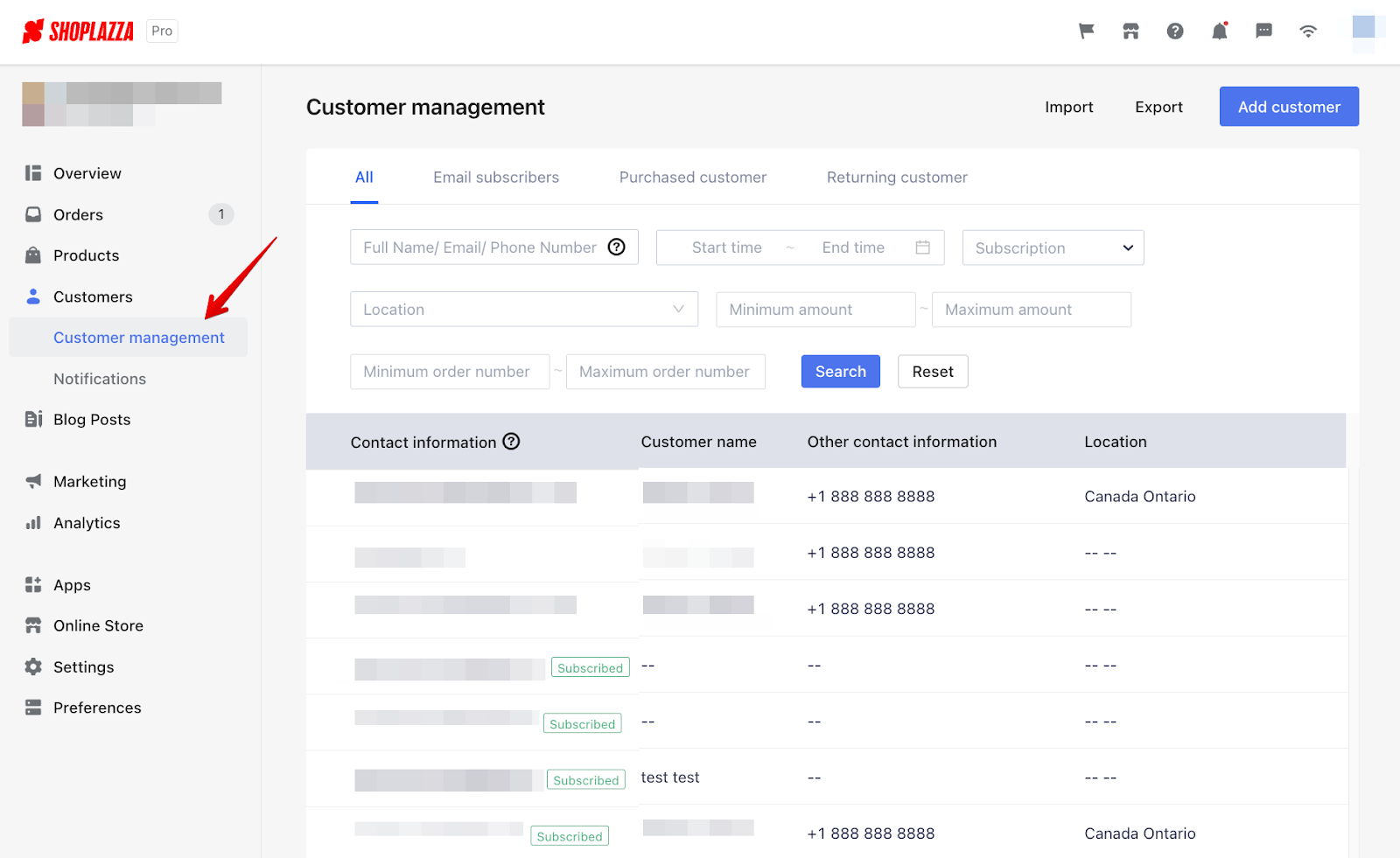 Updating their details
Once you have clicked on your customer, you can modify personal data such as email address, name, and contact number. Organize your customer profiles by labeling them with tags, which can be descriptive terms or categories. For instance, prioritize key customers by tagging them as "VIP". Also, tags are not case sensitive.