Keeping a track record of your customer's information is essential for managing the sales and customer service aspects of your business. Understanding your store's audience & analyzing customer details can reveal helpful trends. Shoplazza provides a flexible customer information look-up tool that brings convenience to access.
Importing customer information from XLSX files
1. From your Shoplazza Admin, go to Customers > Customer management.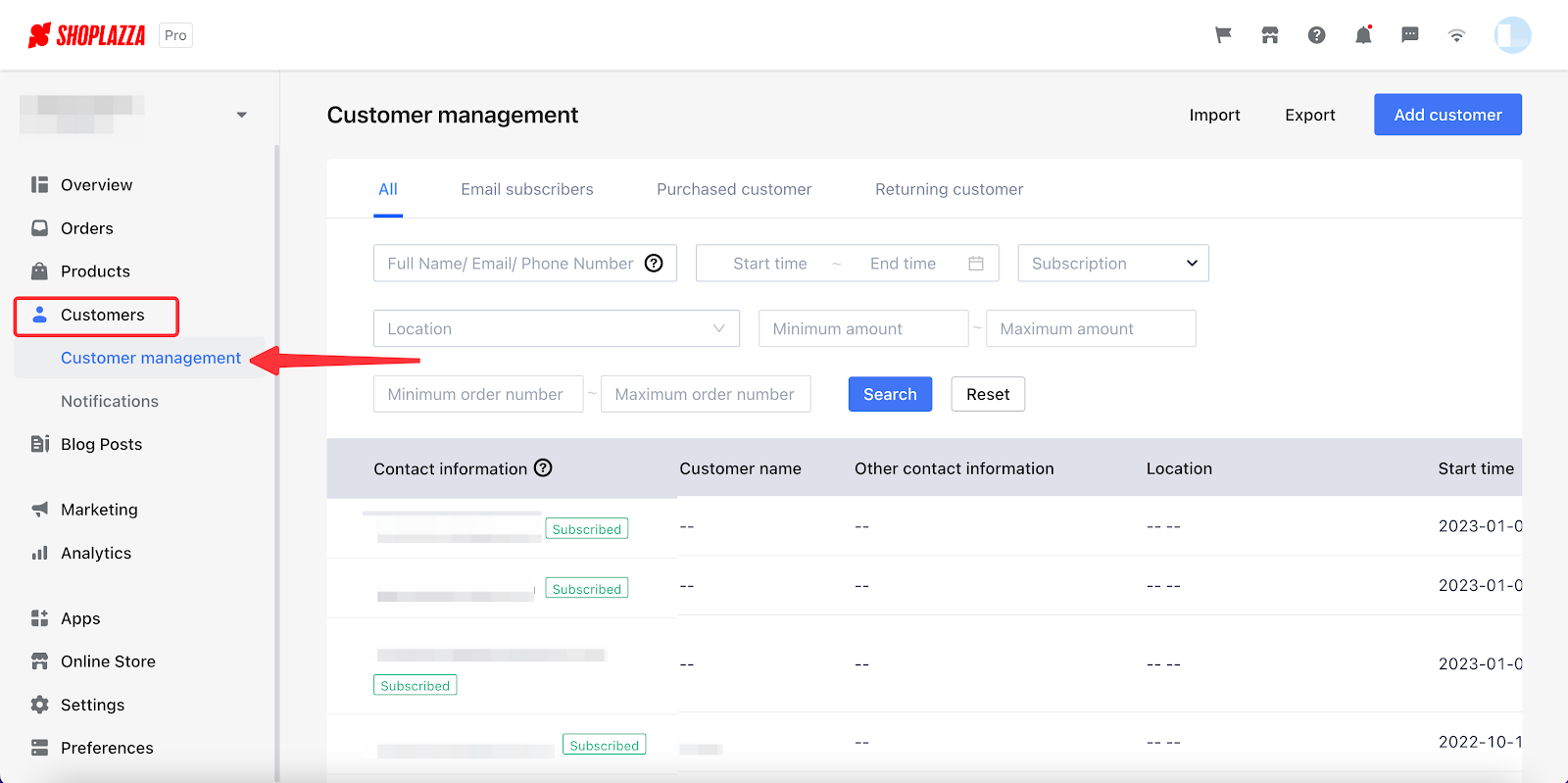 2. Click Import to proceed.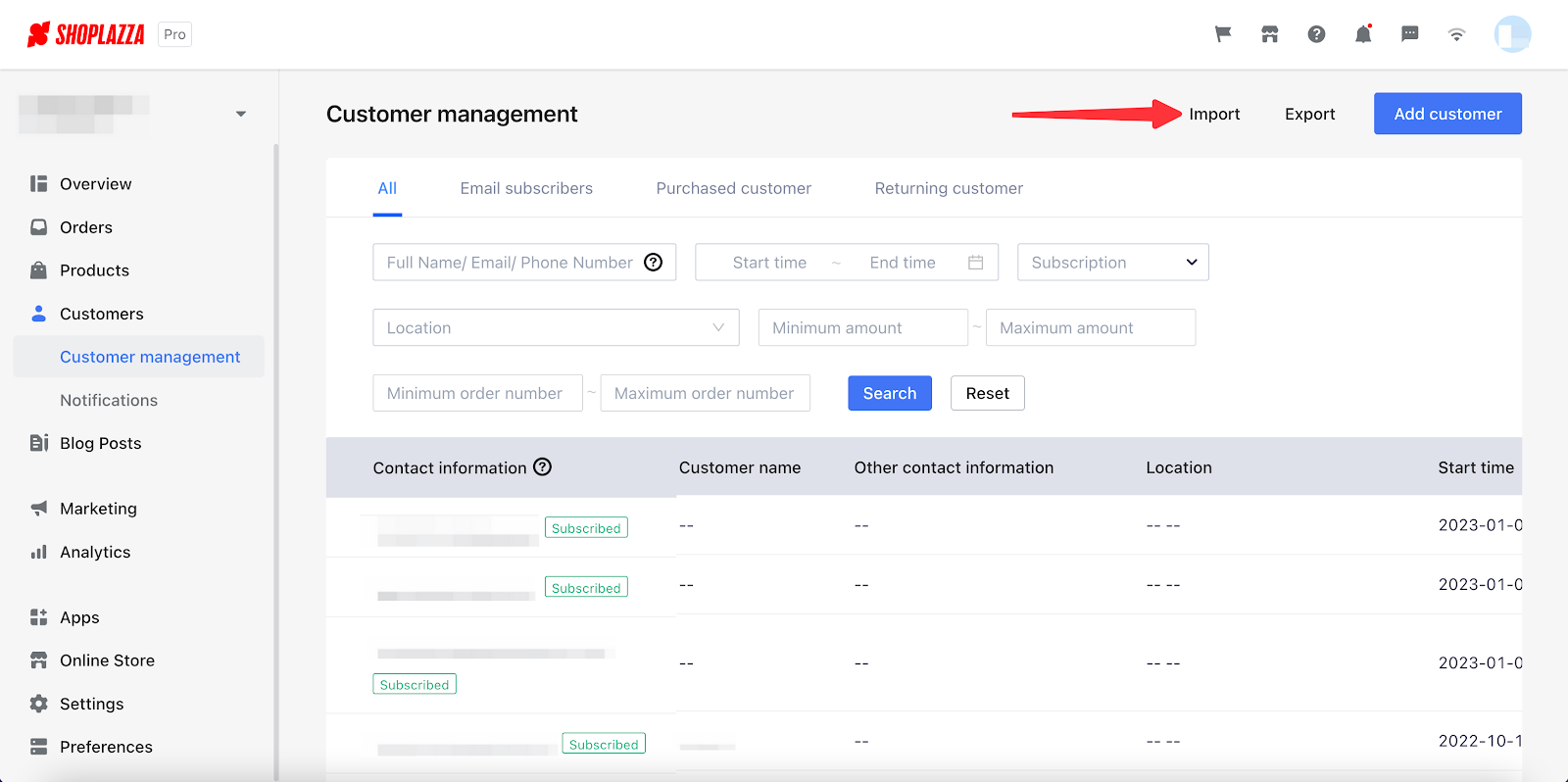 3. At the prompt, attach your customer file in XLSX. Should you require guidance on how to make a customer spreadsheet, download the sample template for reference.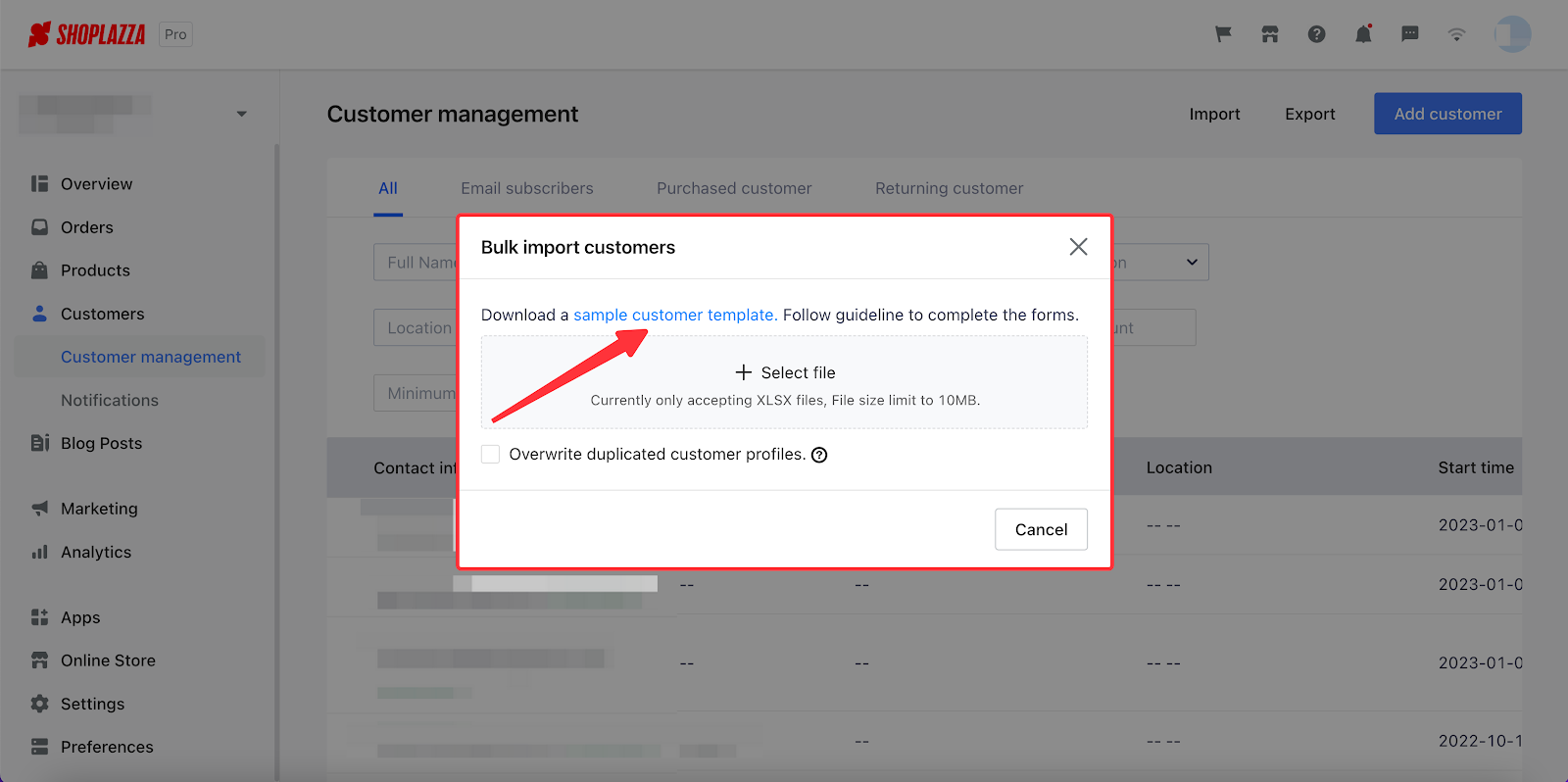 4. This option will overwrite existing profiles with the same customer IDs.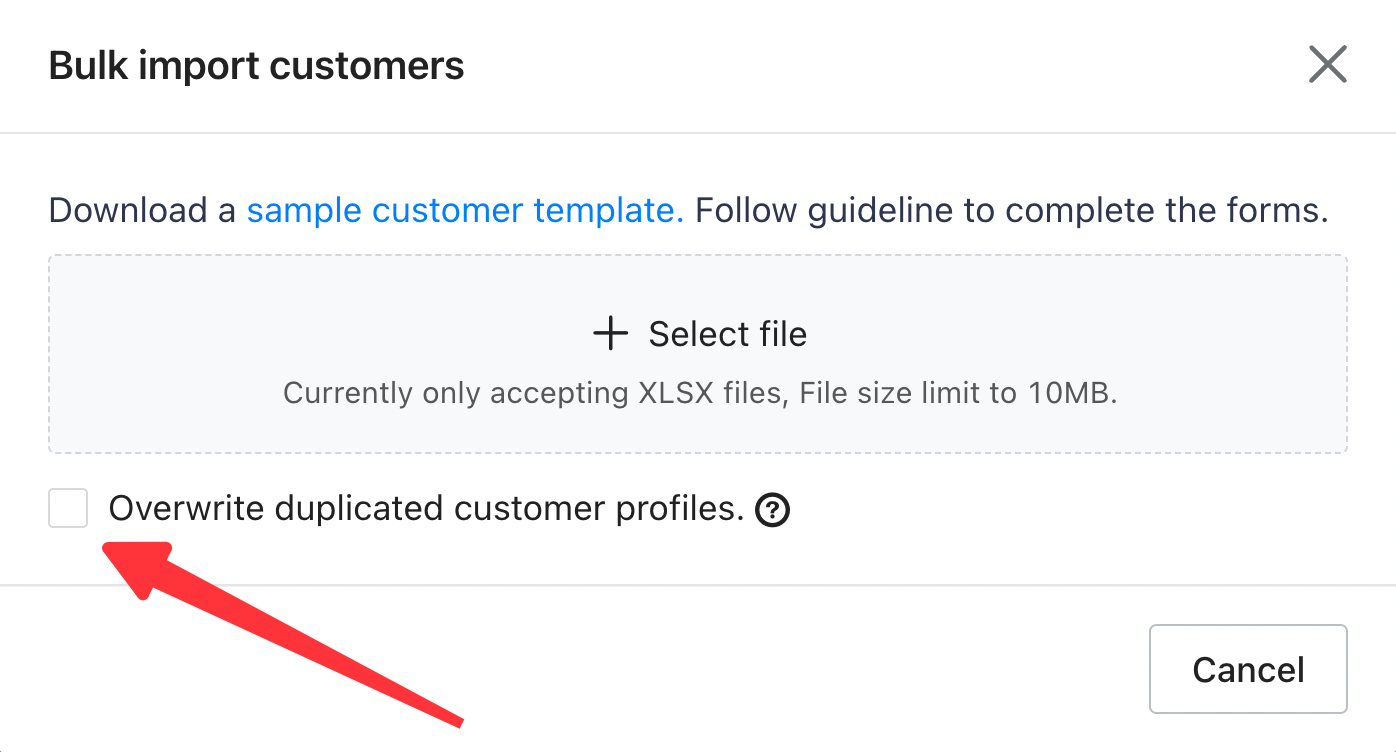 Below is a table of variables you can find in the customer information XLSX file:
ID

This column identifies customer profiles.

Please note: Each customer is associated with a unique serial number ID such as ec5fff6a-03ac-4280-baac-b5608cff372b.

Please note: Information in this column should not be altered at all times. Shoplazza will automatically fill in this information for you once you have completed other columns adding new customer profiles.

Main contact information

This column identifies customers' main form of contact.

Below are two numbers you may type in this column:

Type in "1" and continue to the next column with customer's email address.
Type in "2" and continue to the next column with customer's phone number.

Email
Customer's email address.
First name
Personal name that comes before last name.
Last name
Personal name that indicates the family.
Subscribed
Type in "Y" for true and "N" for false.
Country/Region
Name of the country or region your customers are from.
Country code
Country codes are short alphabetic codes developed to represent countries. For example: "US" for United States.
Tags
Use Tags to leave additional remarks. For example, label customers that generate the most value for your business.
created at
This column identifies the initial time when an item was purchased from this email or phone number.
Registered
This column identifies whether or not this is a registered customer.
Registered at
This column identifies the time of registration.
Finished order count
This column identifies the number of completed orders from an email or phone number.
Finished order total
This column identifies the total amount of completed orders from an email or phone number. The default currency in this column is USD.
Paper record-keeping makes data hard to find and impossible to share. Importing customer profiles from XLSX documents makes your information accurate and protects you from data loss or from other irreversible events. In addition, you may consider utilizing the record as your contact list for marketing emails.
Related Topics