If your customer has requested a refund for an item they have already received, then you can process a refund and create a return for those orders. Shoplazza admin provides you with an option to create and manage refunds and returns of your fulfilled orders.
Processing a refund and return when an order is fulfilled
If the order has been fulfilled and shipment has been marked as delivered, then you can create a return and process a refund for those orders.
1. From your Shoplazza Admin > Unfulfilled > click Completed section and select order.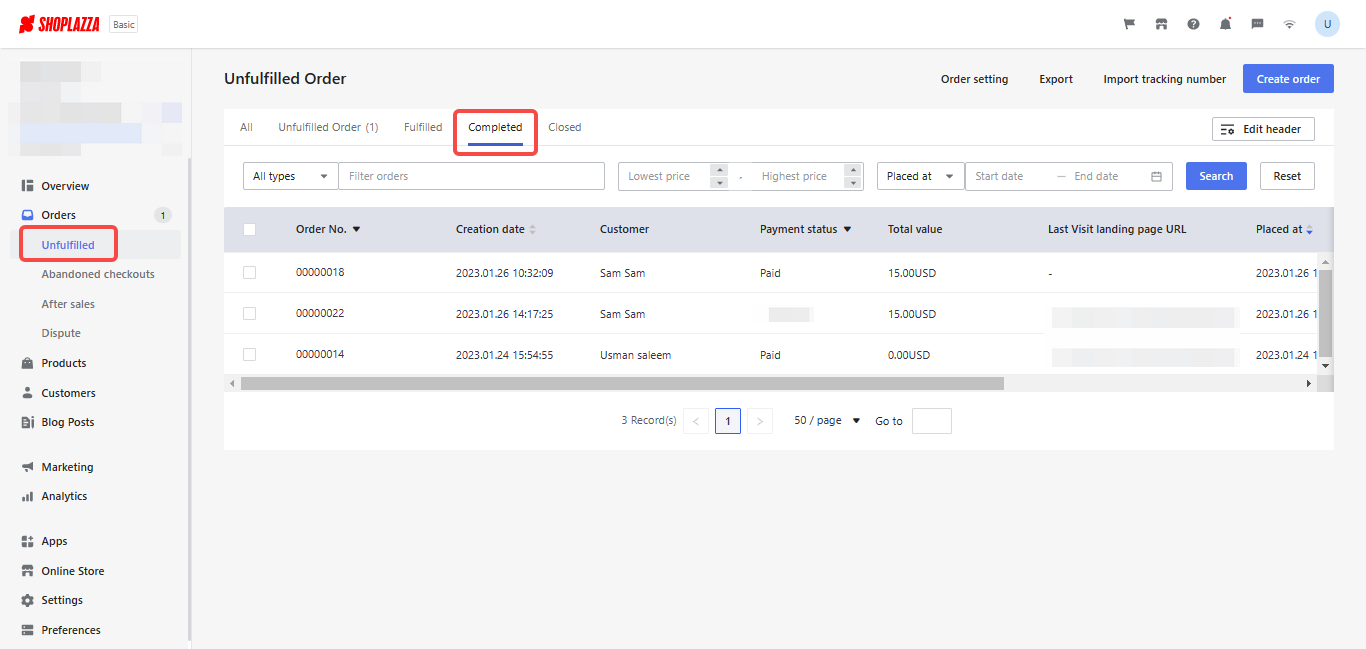 2. On your order detail page click Refund & Return.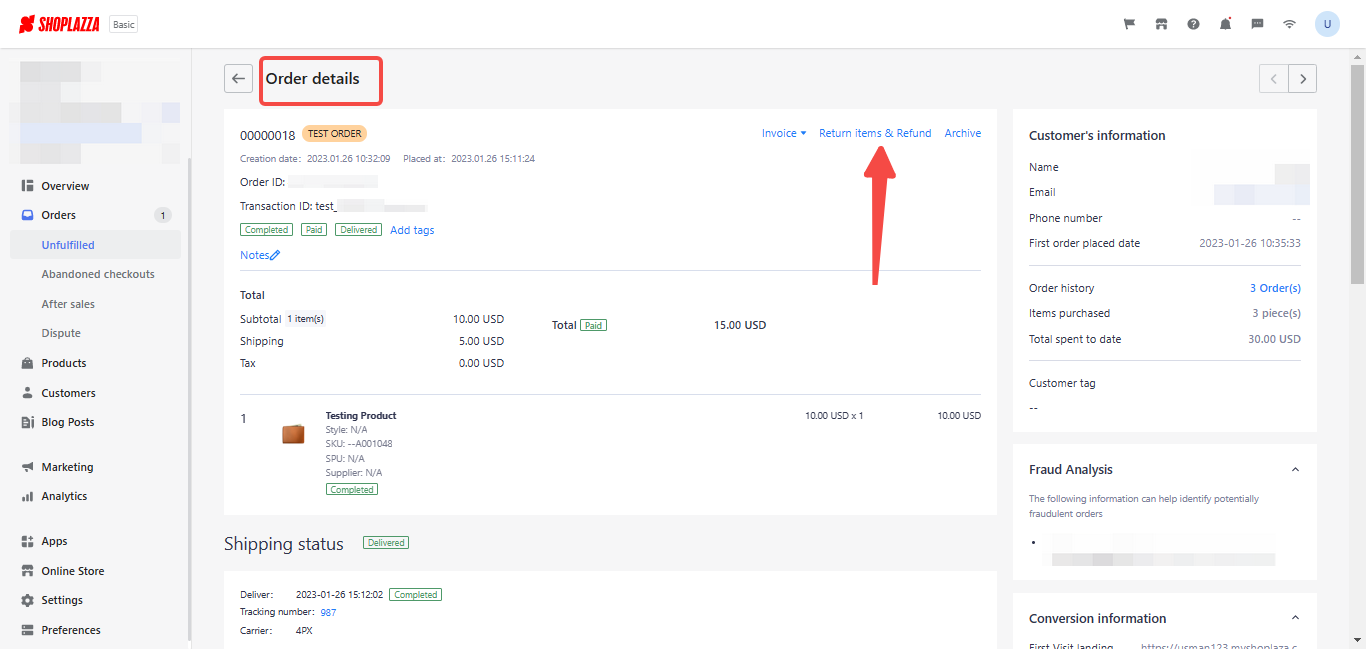 3. Here you can select a product or enter a refund amount. If items are being returned, Tick a check box next to Return items. Click confirm to refund and return items.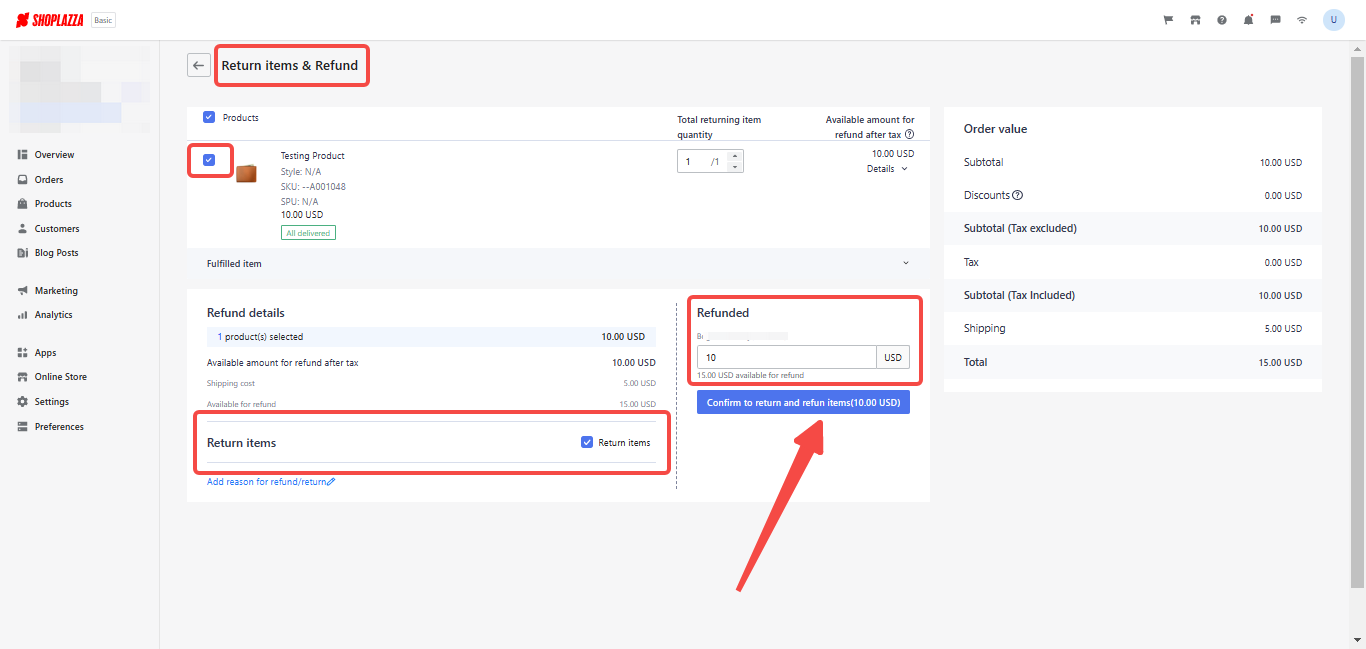 Note
Returns and  Refunds can be created separately, but you can't create a return after a refund has been processed.
4. After clicking confirm to Return & Refund items, head over to Shoplazza Admin> Orders> After sales and select Order under Processing section.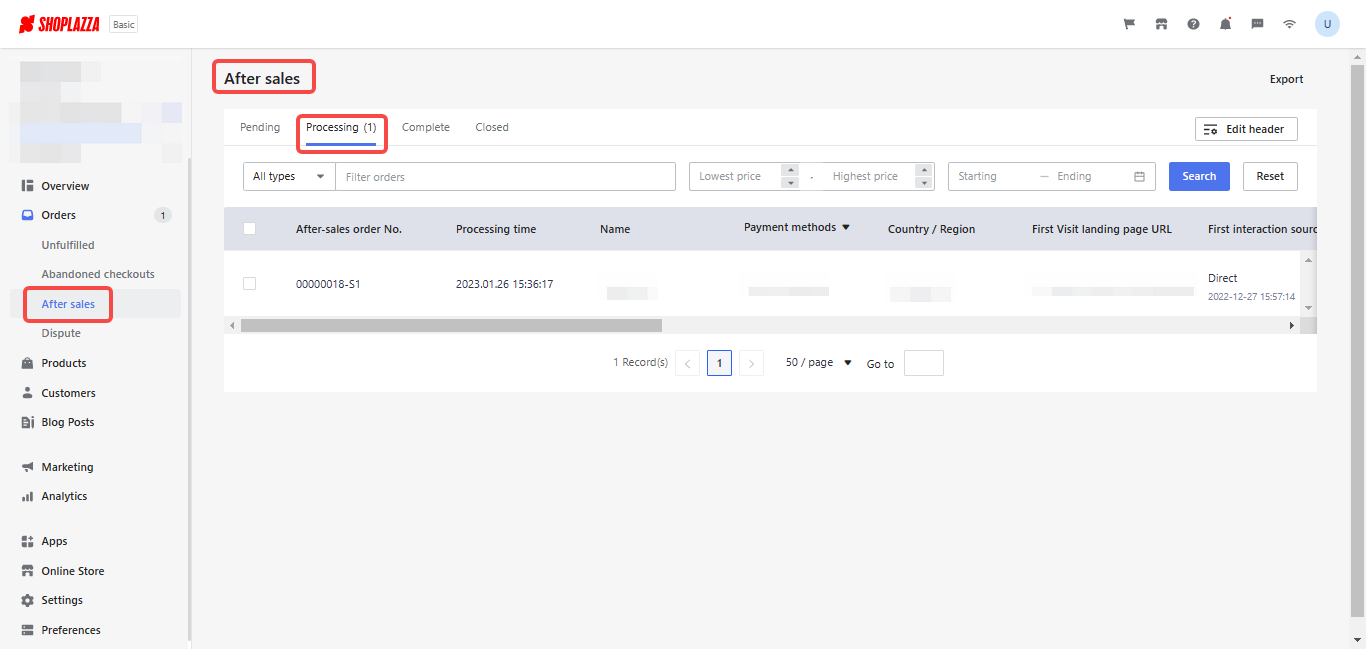 5. From the order details page, you can click Returned when the Items have been received. You can also find your refund details on this page.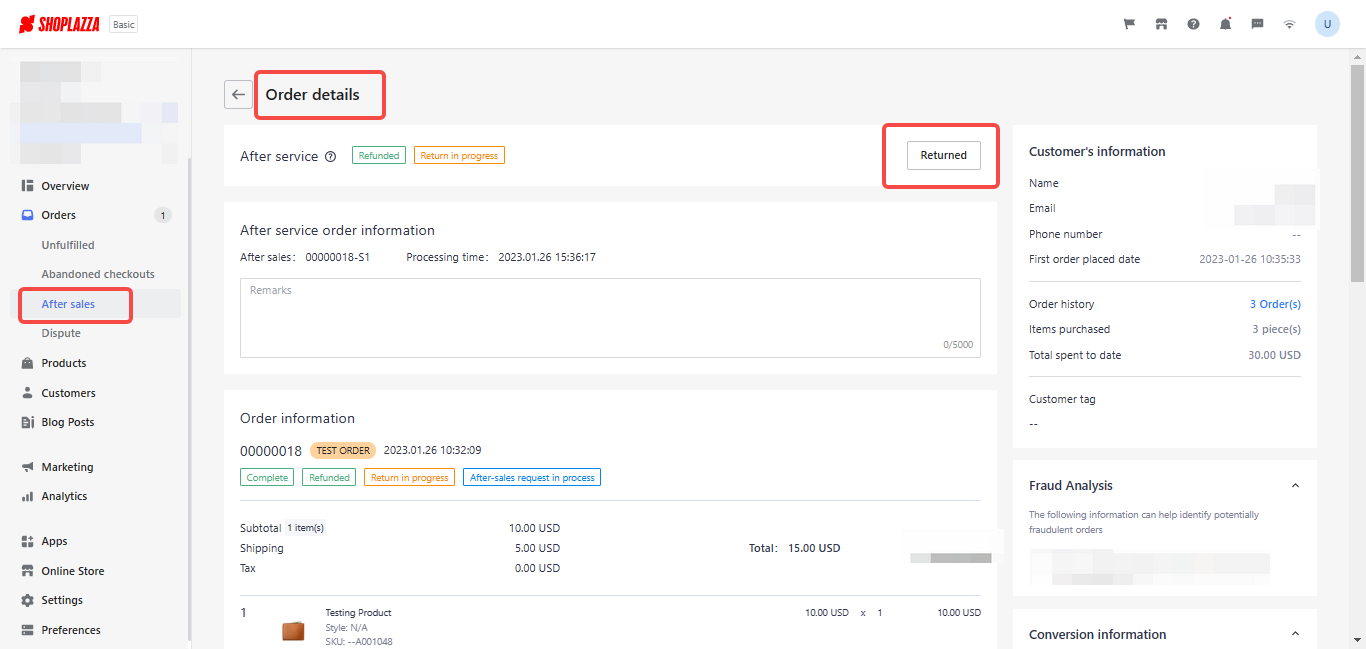 By refunding the orders quickly and efficiently, you can provide a good customer service experience to your customers, which will encourage them to order again.
Note:
The Refund button will not appear for any manual orders that are unpaid.  Because these are unpaid, there are no amounts to refund.  Instead, you can cancel the order.
Related Topics