Understanding how to handle abandoned checkouts is a key step in enhancing your online store's performance. When a customer leaves items in their shopping cart without completing the purchase, you have the opportunity to re-engage them. This guide will show you how to access and utilize the abandoned checkout information in your Shoplazza Admin, providing a straightforward approach to potentially recovering these lost sales.
Note
To learn more about how to recover abandoned checkouts, refer to this guide.
Steps
1. From your Shoplazza Admin > Orders > Abandoned checkouts, switch over to the Recoverable tab.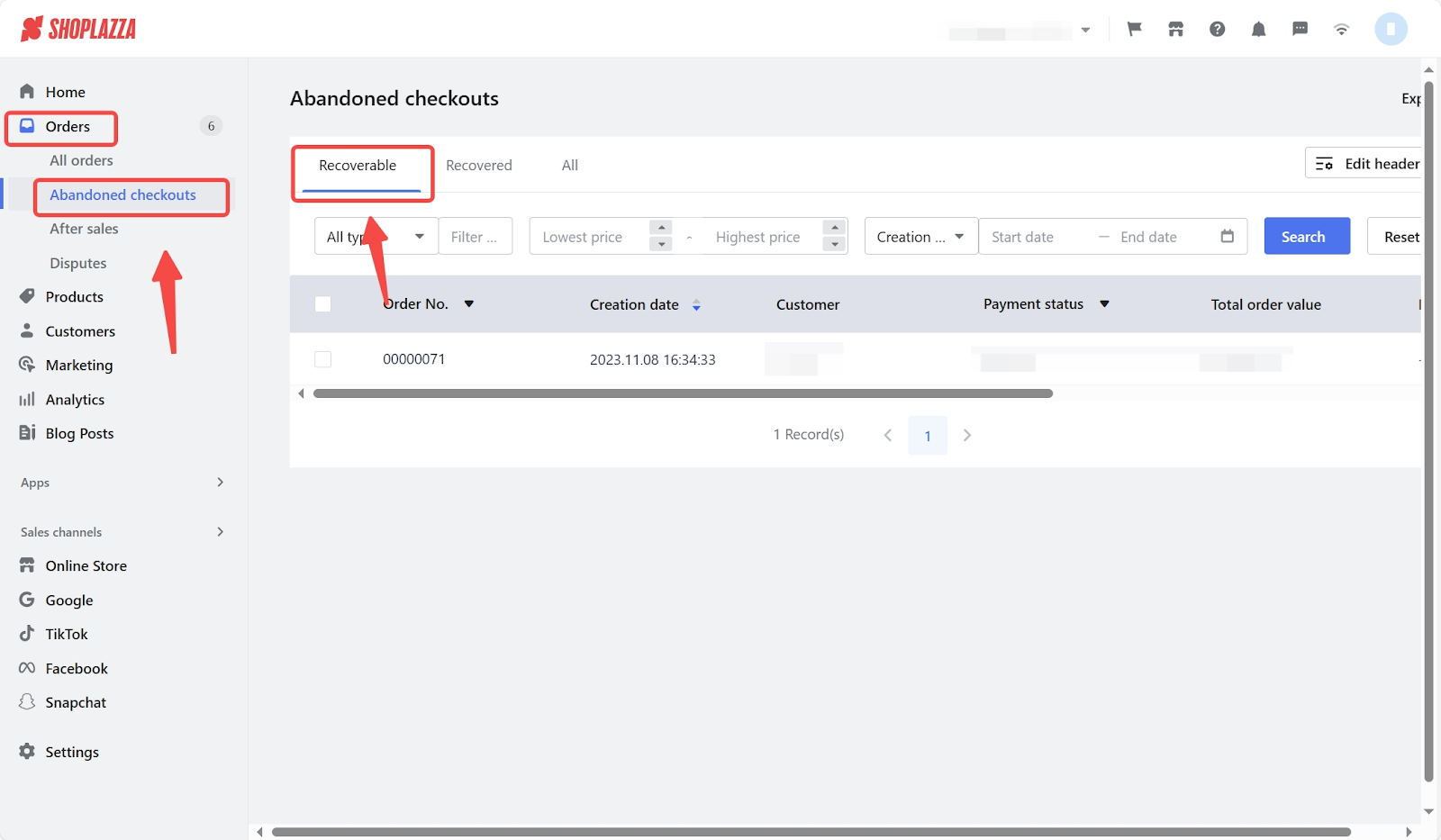 2. On the Order details page, you can view various information in the table below.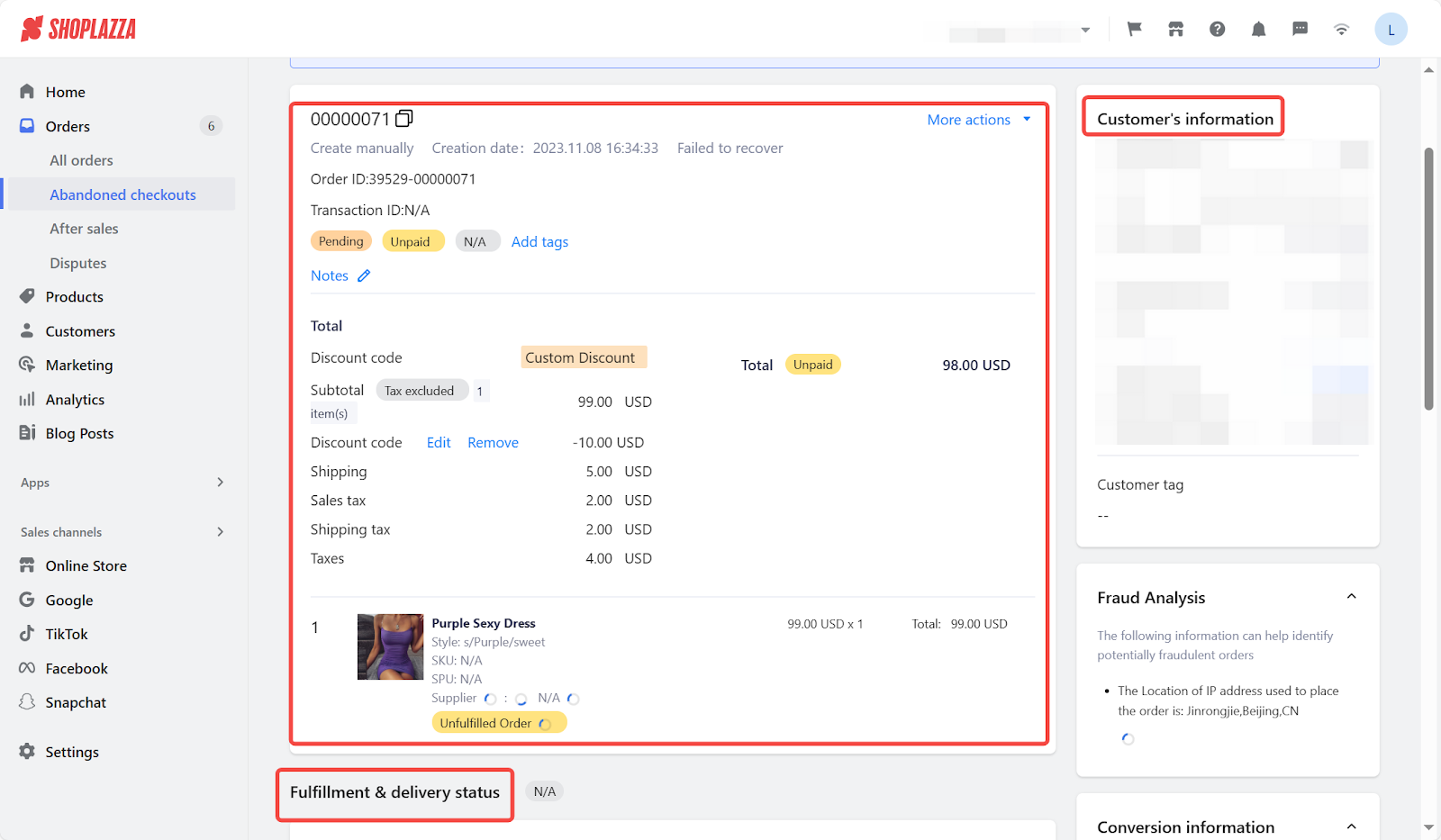 Exploring the data on abandoned checkouts allows you to identify and rectify any barriers that might be preventing customers from completing their orders. This not only improves the user experience but can also lead to an increase in sales. Proactively reaching out to customers with unfinished orders, especially by sending follow-up emails with a link to their cart, can help recapture potential revenue, thereby boosting your store's overall performance.