When a customer abandons their shopping cart without making a purchase, you can find the order on the abandoned checkout page. However, orders that have not been paid for yet will appear under the recoverable tab. From there, you can access the order and customer information and use it to send an email to the customer encouraging them to complete the payment process and recover their order. The email can also include a link to their abandoned cart for easy access.
Note
To learn more about how to recover abandoned checkouts, refer to this guide.
Steps
1. From your Shoplazza Admin > Orders > click Abandoned checkouts.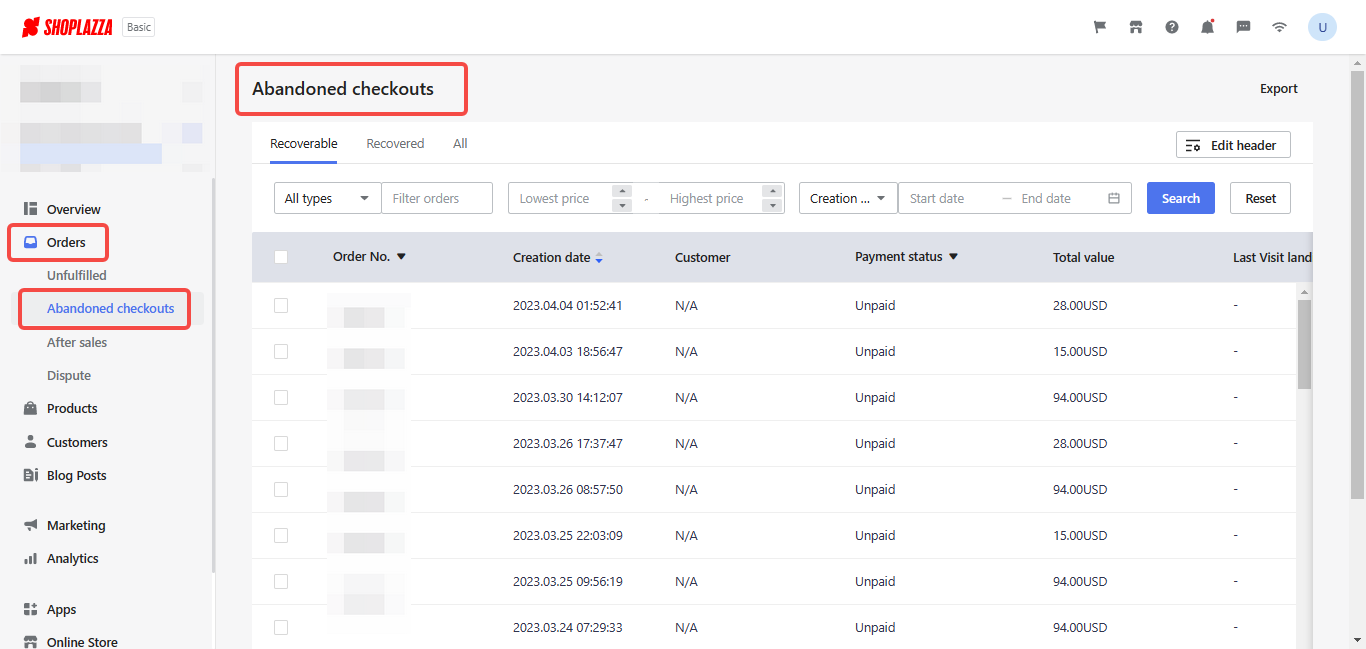 2. On the Abandoned checkout page, click the Recoverable tab and select the order(s) you want to view.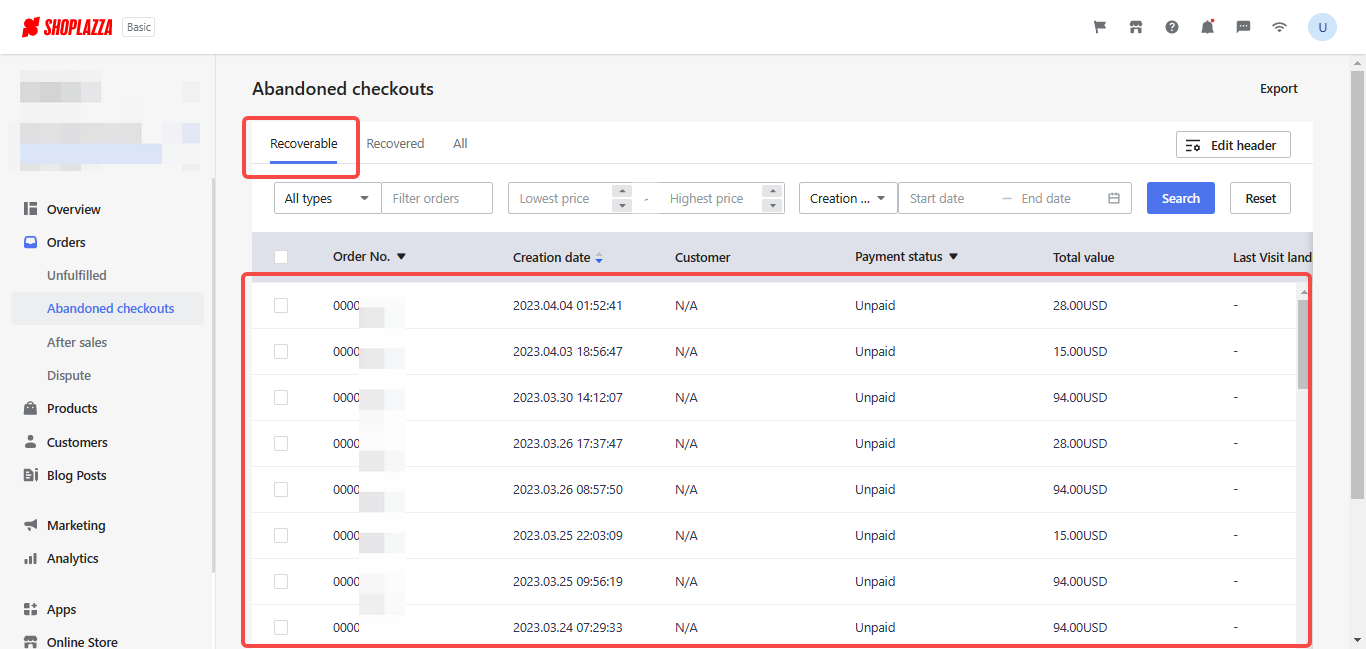 3. On the Order details page, you can view different information, including:
| | | | |
| --- | --- | --- | --- |
| Order Number | Order ID | Transaction ID | Total Price |
| Shipping cost | Tax | Shipping Status | Customer's information |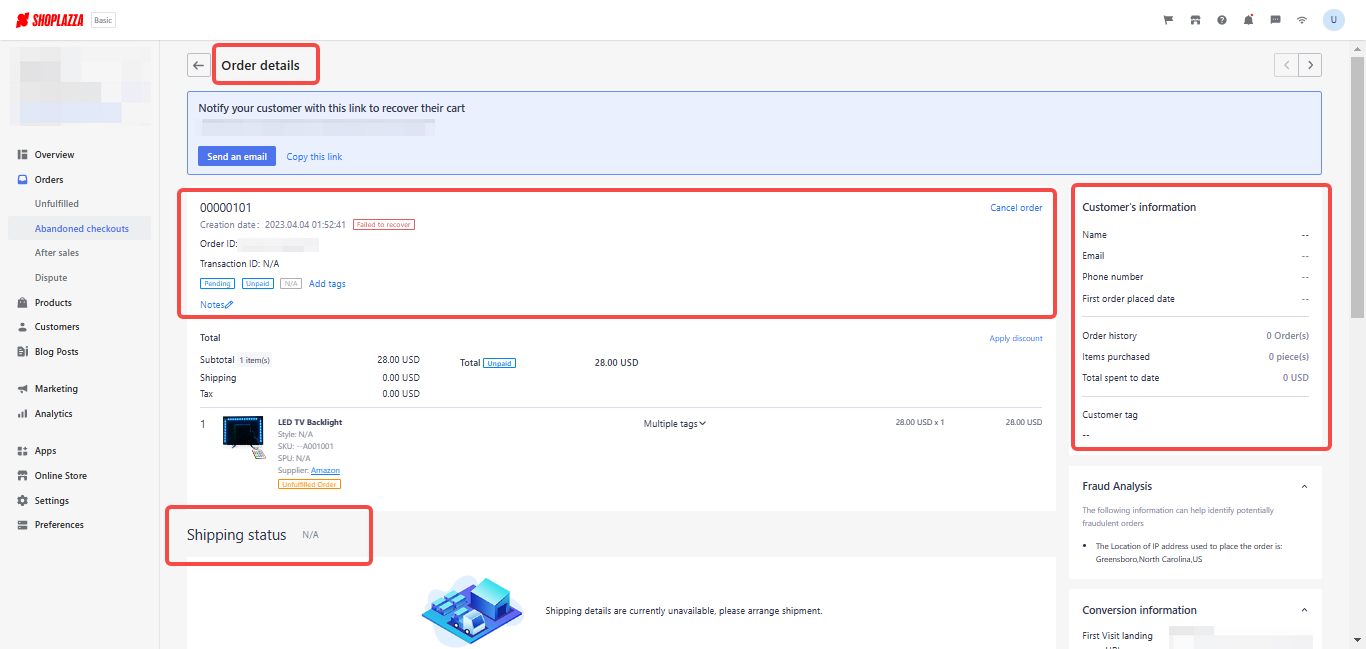 By viewing the abandoned checkout details, you can identify any issues or obstacles that may be causing customers to abandon their orders. This information can then be used to optimize the checkout process, making it more user-friendly and efficient and ultimately increasing the likelihood of customers completing their orders. Additionally, by following up with customers who have abandoned their shopping carts, you can potentially recover lost sales and improve overall revenue.
Related Topics