Setting up a custom domain for your online store is an essential step in building your brand and establishing your online presence. With Shoplazza, you can easily set up a custom domain to make your store more professional and memorable. In this quick start guide, we will walk you through the process of setting up a custom domain in your Shoplazza account, step-by-step.
What is a custom domain and why is it important?
A custom domain is a web address that is unique to your online store and reflects your brand identity. It's typically in the format of www.yourstorename.com .
Having a custom domain can make your store look more professional and trustworthy to potential customers. It also helps establish your brand identity and makes it easier for customers to remember your store's web address.
Using a custom domain can also improve your search engine rankings because search engines like Google prefer websites with custom domains over subdomains or free hosting platforms. This can lead to more organic traffic to your website and potentially more sales
Connecting your custom domain to Shoplazza
By default, your store's domain will use the subdomain displayed in the format of MyStoreName.myshoplaza.com. You may connect up to 20 custom domains in your Shoplazza Admin > Settings > Domains, but you will choose one as your primary domain as all traffic generated will be redirected there.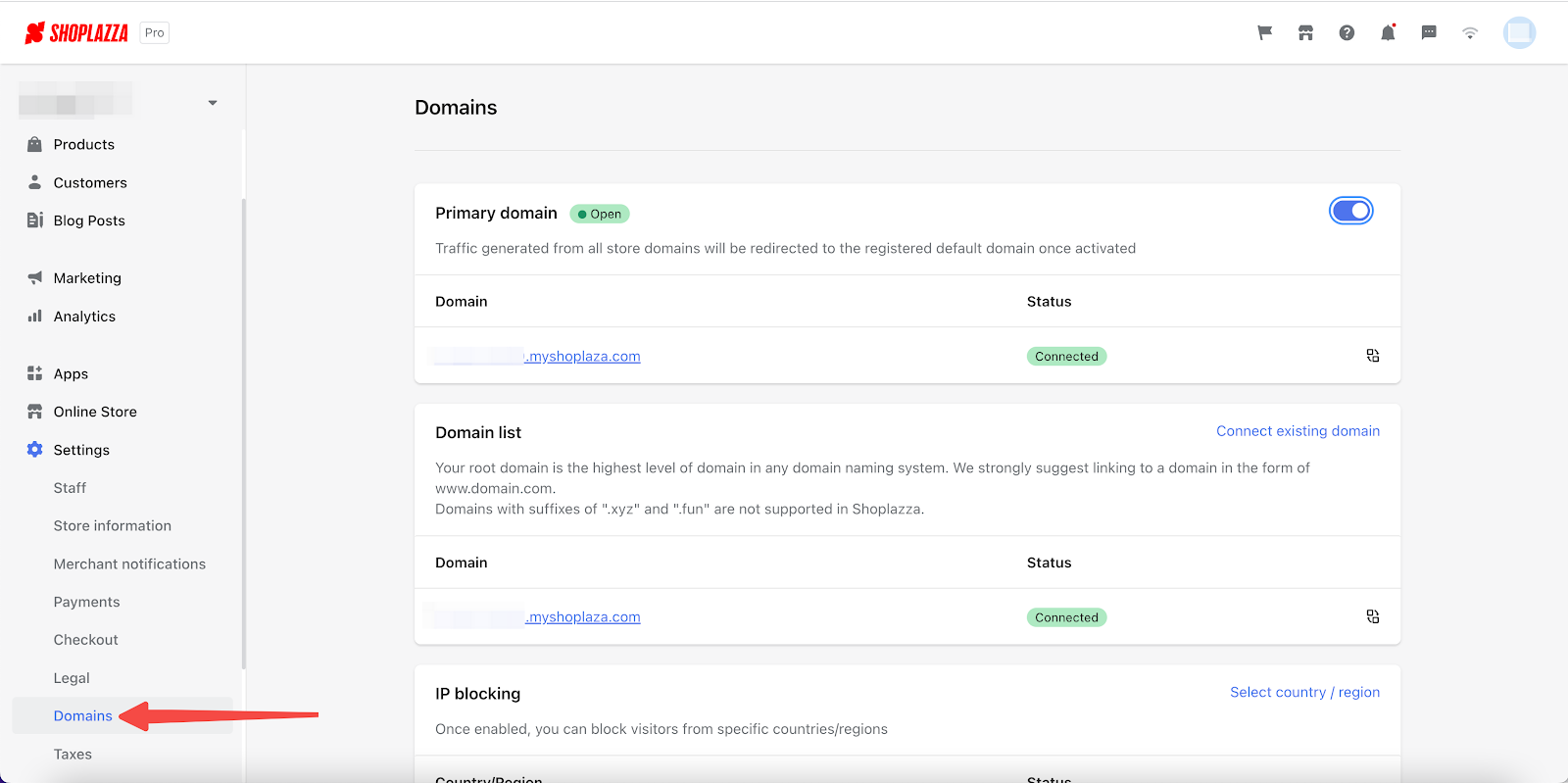 Note
For more detailed information about purchasing and applying a domain to your store, see verifying your domain.
Pointing your custom domain to Shoplazza
Choosing a domain name is an important decision for your online business, as it can have a significant impact on how customers perceive your brand. We recommend conducting thorough research before settling on a domain name.
For a step-by-step guide on how to add and point your domain in Shoplazza, as well as important considerations to keep in mind, please refer to our guide on DNS resolution.
Preserving SEO value
It's crucial to use URL redirects to preserve your SEO value. If you've built up search engine optimization (SEO) value over time, such as backlinks, social media shares, and search engine rankings, changing your URLs can cause that value to be lost. By setting up URL redirects, you can ensure that any SEO value that you have accrued is transferred to the new URLs.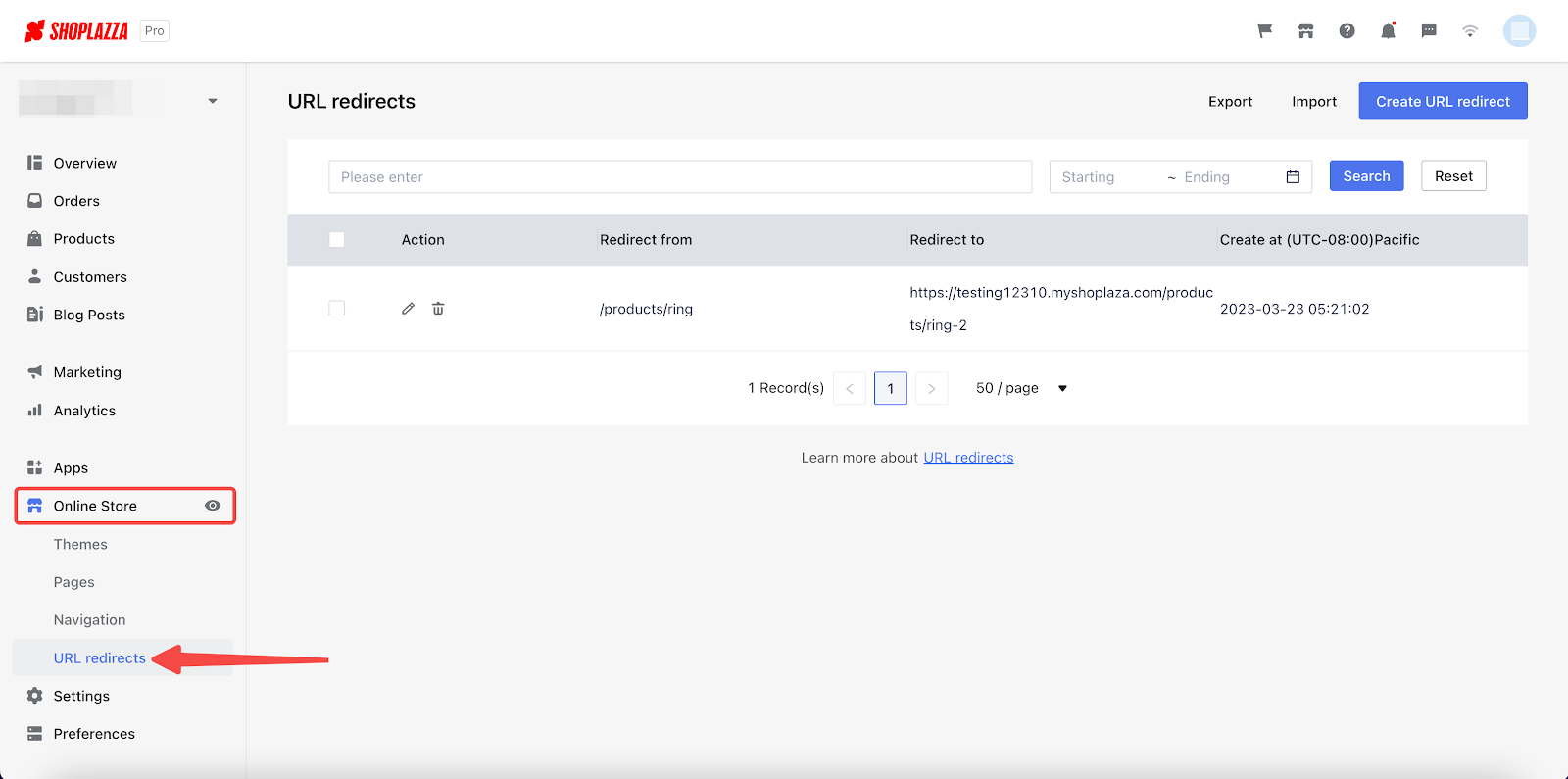 Setting up your custom email
To maintain a professional image and instill confidence in your customers, we recommend using your custom domain for all email addresses associated with your Shoplazza store, such as those for customer support and order inquiries. This ensures that your customers know they are contacting a legitimate representative of your store and can help build trust in your brand.
Note
Please consult with your third-party domain's support center for more information on setting up your custom email.