Payment gateways provide a secure and convenient way for customers to pay for their purchases, and they enable you to receive payments from customers in real-time. By connecting a payment method to your Shoplazza store, you can offer your customers a variety of payment options and streamline your checkout process. For more details about this, see Payments .
Shoplazza offers more than 30 payment gateway integrations, available in most regions/countries, providing 150+ local payment methods and internationally recognized e-wallet solutions such as PayPal, Apple Pay, and more. Click here to go over the types of payment method you can choose from.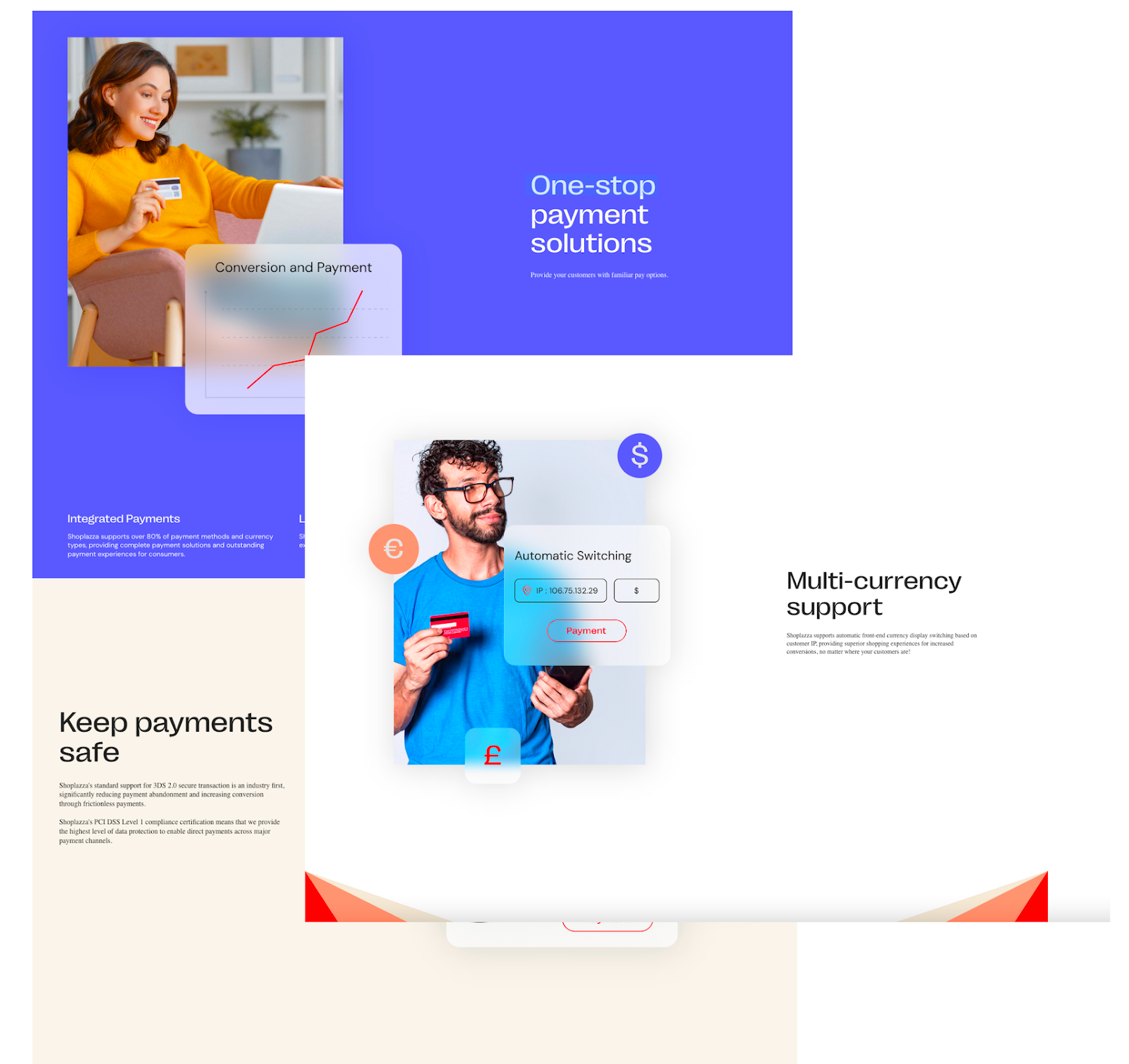 Adding your first payment method
It's essential to understand the payment processing system and the role that payment service providers (PSPs) and payment gateways play in accepting electronic payments from your customers. At Shoplazza, we wanted to ensure that you have a clear understanding of these concepts and how they work.
The payment provider you choose acts as mediator between your store and the payment processor. The payment gateway is responsible for forwarding encrypted transaction details from the merchant to the payment processor, and then from the payment processor back to the merchant.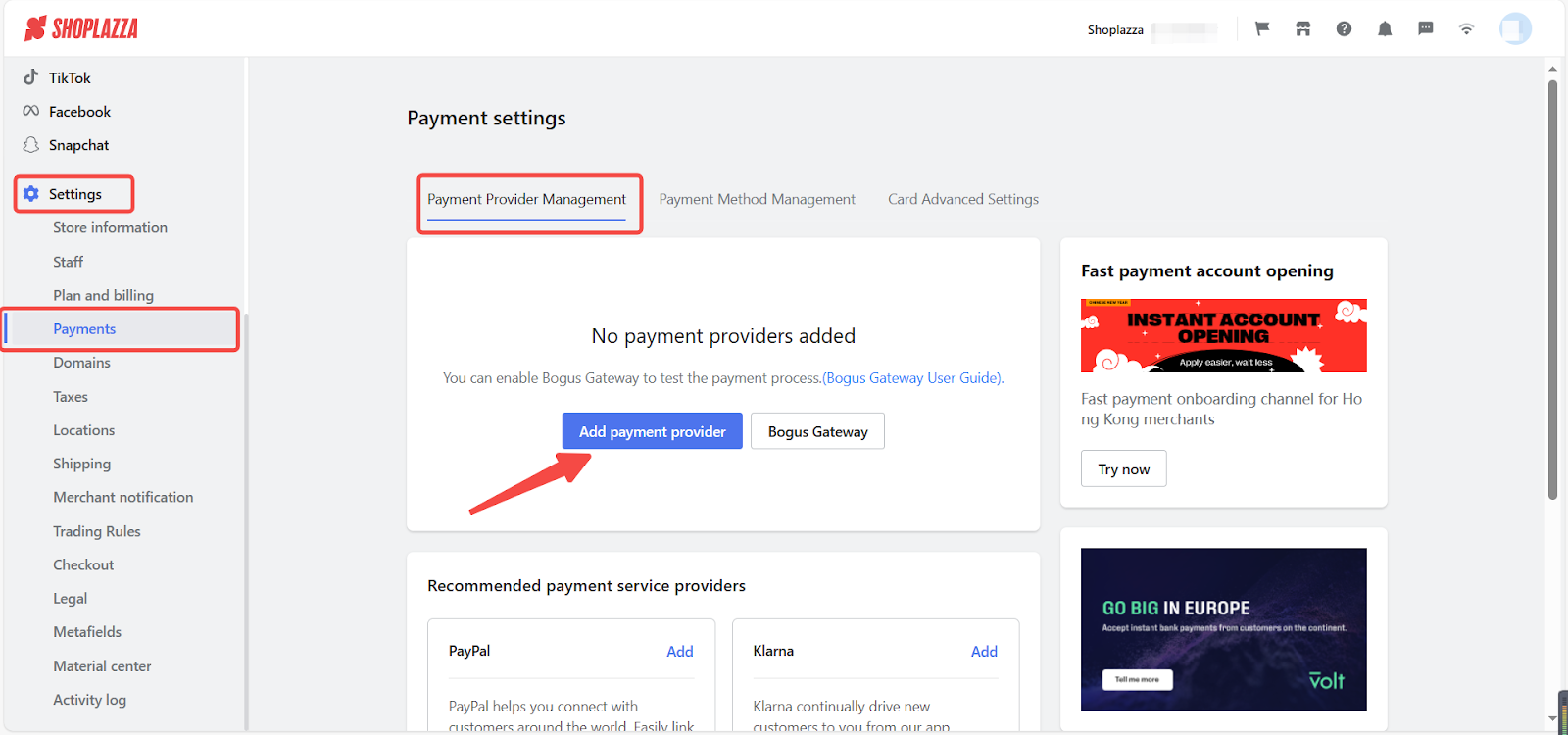 A payment provider is the company or service that provides payment processing services to merchants. In some cases, a payment provider may also offer a payment gateway as part of its service offerings. The screenshot below shows a simulated payment method, Bogus Gateway.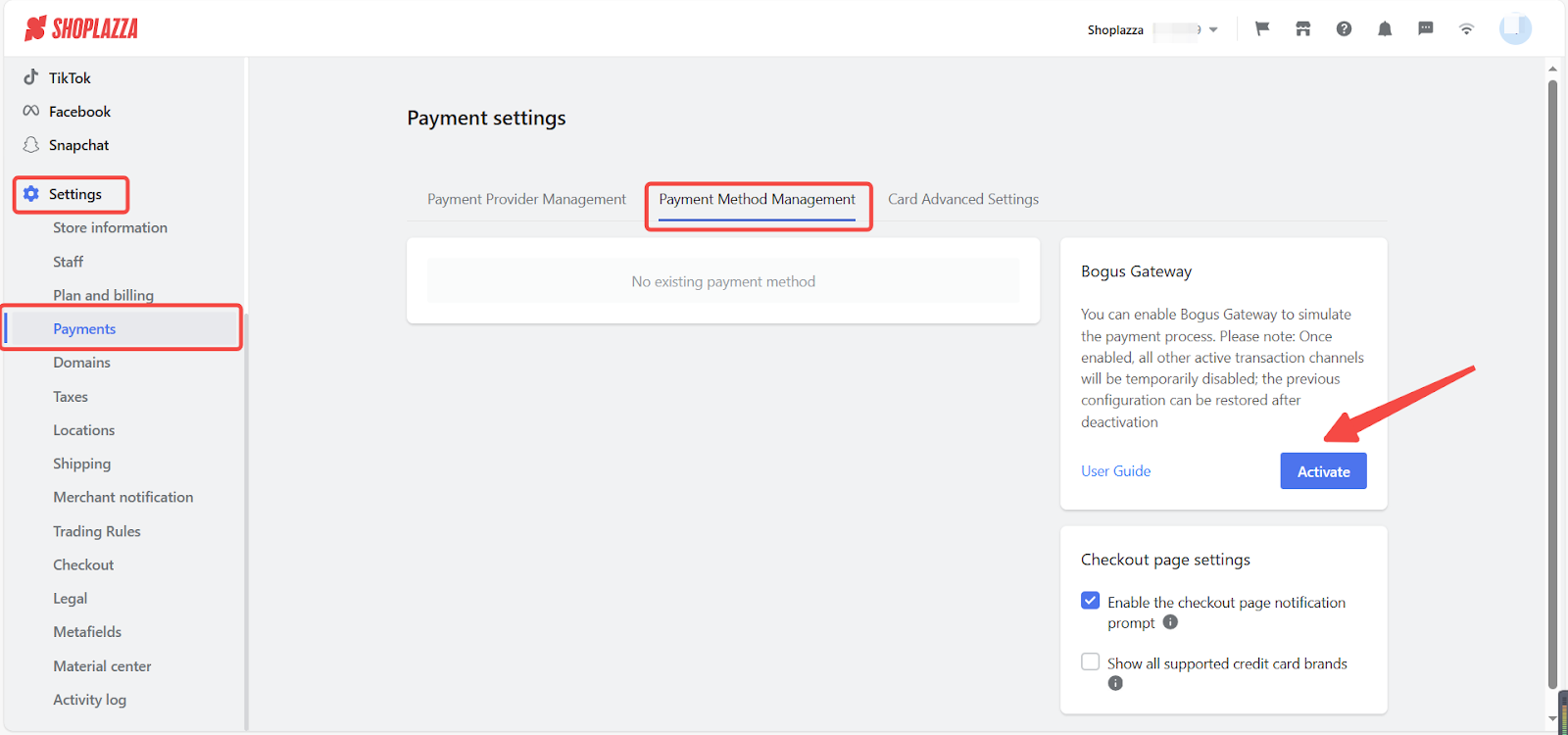 All Available payment gateways
The list of payment gateways available in your Shoplazza Admin > Settings > Payments you choose to integrate with your Shoplazza storefront is shown directly on the checkout pages. Manage your Checkout page options in Settings > Checkout > Checkout pages will modify how the pages are shown to your customers.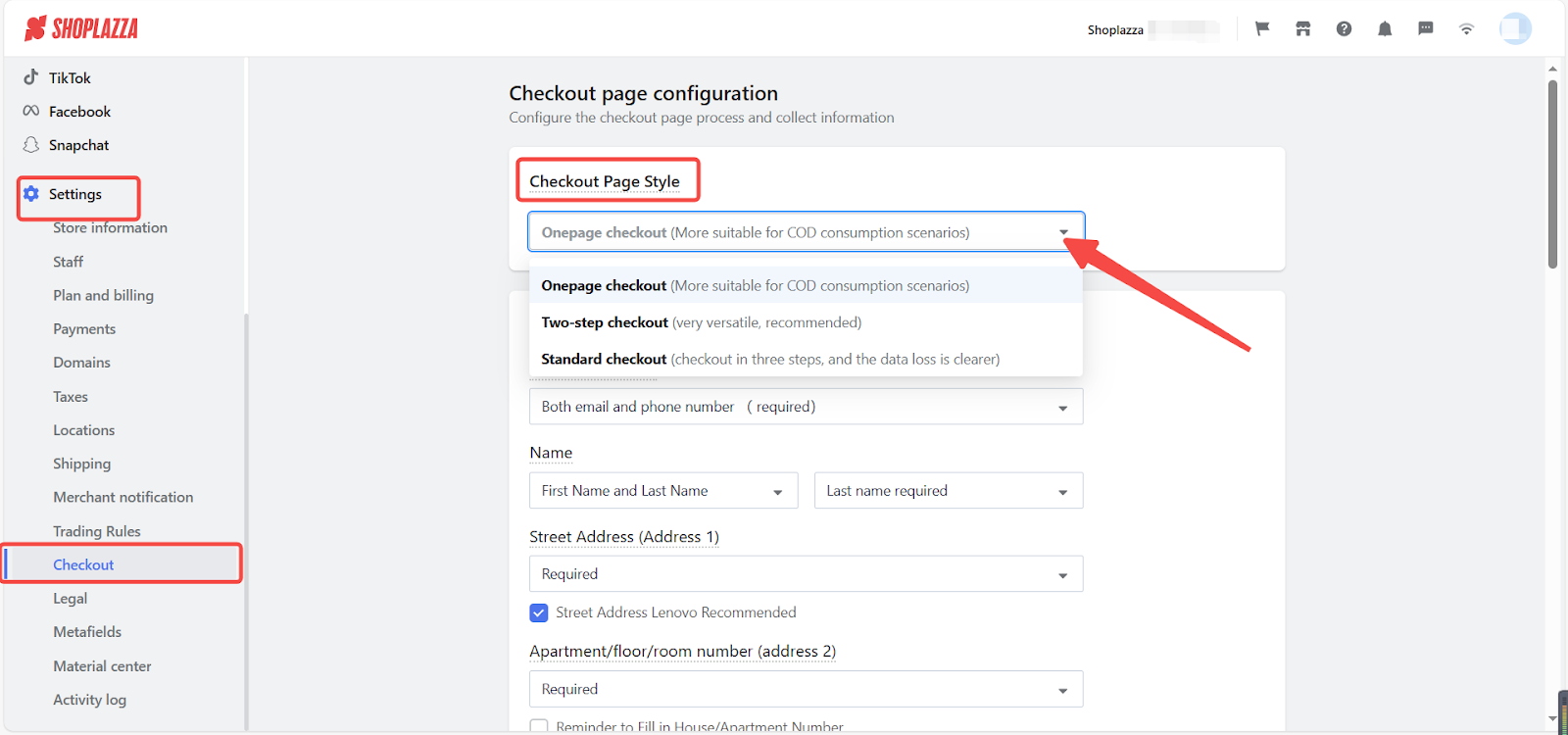 Note
Information about available locations and supported payment methods are gathered from the support pages of these payment gateways and may not reflect their current offerings. For more accurate information, please refer to their support pages.
Understanding the payment flow
The process of capturing customer's payments via the payment gateway you set up requires a series of processes in the respective order below:
When customers place an order, the payment gateway initiates a request by contacting the customer's bank to confirm that there are enough funds available and to verify the transaction details.
If the authorization is successful, the payment is captured, which means the funds are transferred from the customer's account to the payment gateway.
Settlement generally takes a few days to complete before it arrives in your account. The time may vary depending on the processes of your payment gateways and banking institution.
Alternative payments methods
An alternative payment method or commonly referred as APM is a type of payment option that is different from traditional credit or debit card payments. APMs offer customers a variety of payment choices, including e-wallets, bank transfers, prepaid cards, and digital currencies like Bitcoin. They provide an alternative to traditional payment methods that may not be available or convenient for all your customers.
Some of the most common APMs are Paypal, Apple Pay, and Google Pay. These payment options may be available with the payment gateway you choose. You may also search individually with the demonstration below.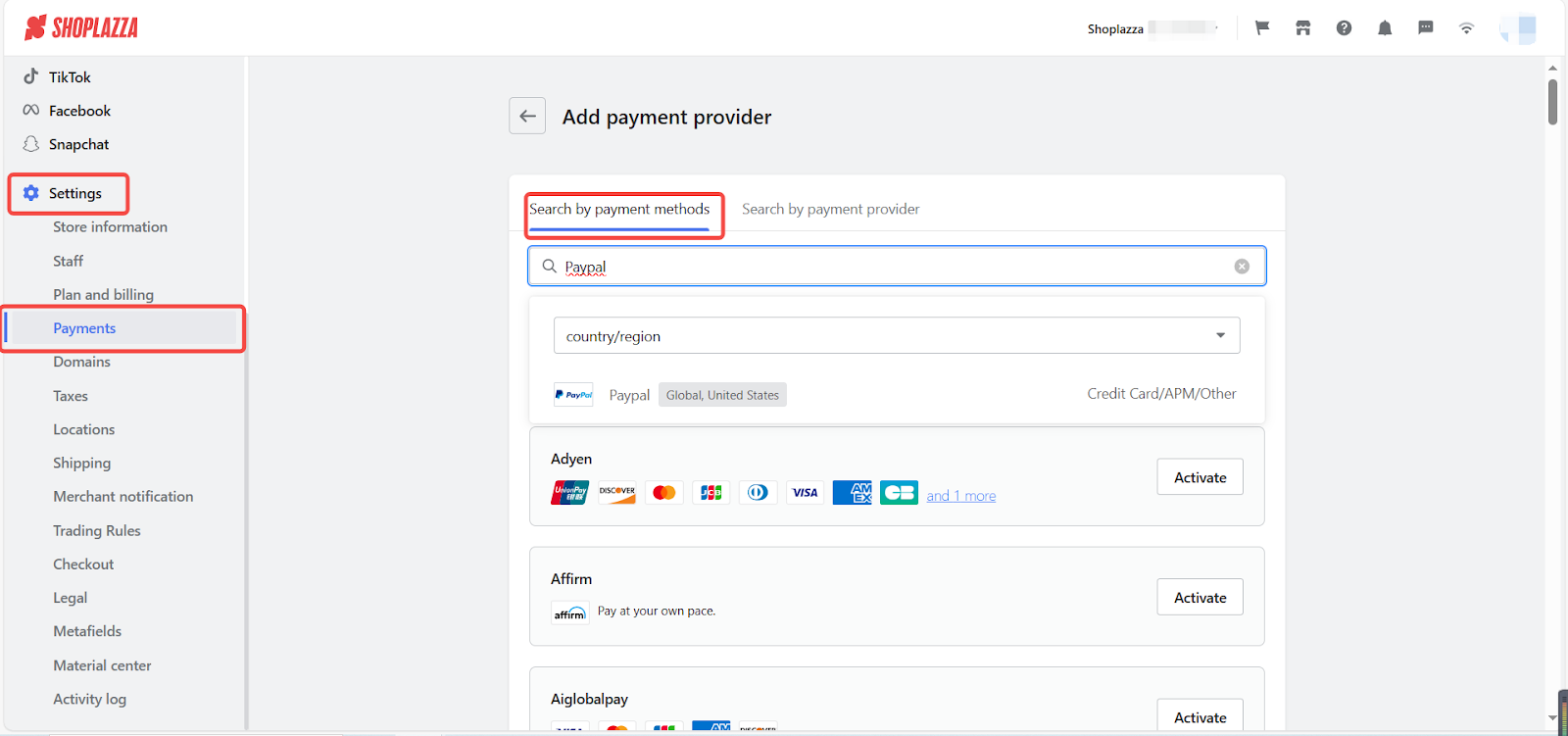 Shoplazza's wide range of payment gateway integrations and alternative payment methods ensures that your customers have a smooth, secure, and diverse payment experience, catering to their individual needs and preferences. By understanding and utilizing these options, you enhance your store's efficiency and customer satisfaction.